[Video] Sternglas Hamburg And Marus Automatic Watches — Bauhaus Styles And Diving Cues Combine
For the budding watch fan, these are two of the best options out there.
We filmed this video in the run-up to Christmas, as we searched fr budget-friendly entry-level watches for the whole family. While the big day has passed, those of us left with a few coins jangling in our pockets might well be looking for an affordable acquisition to scratch that New Year/New Watch itch. Sternglas might well have the answer.
If you want a fashion-friendly and wallet-conscious option for the budding watch enthusiast, I can wholeheartedly recommend German brand Sternglas. Will this brand set the horological world alight? No, it certainly will not. But will it provide you with a solid, well-designed watch for the same kind of money as you'll likely be asked to pay for some frivolous faddy nonsense? Yes, it will.
What's special about these watches?
Today, I've brought along two executions of two different models to show you. I've got the Marus "diver" automatic and the Hamburg automatic. Now, you might know of Sternglas as more of a quartz brand but there are actually quite a few mechanical options within the catalog too. Along with these two, you will also find the handsome Asthet and Naos models. I'm a really big fan of the Asthet actually, despite not being sure if I can pronounce its name correctly, but my favorite by far is the Hamburg.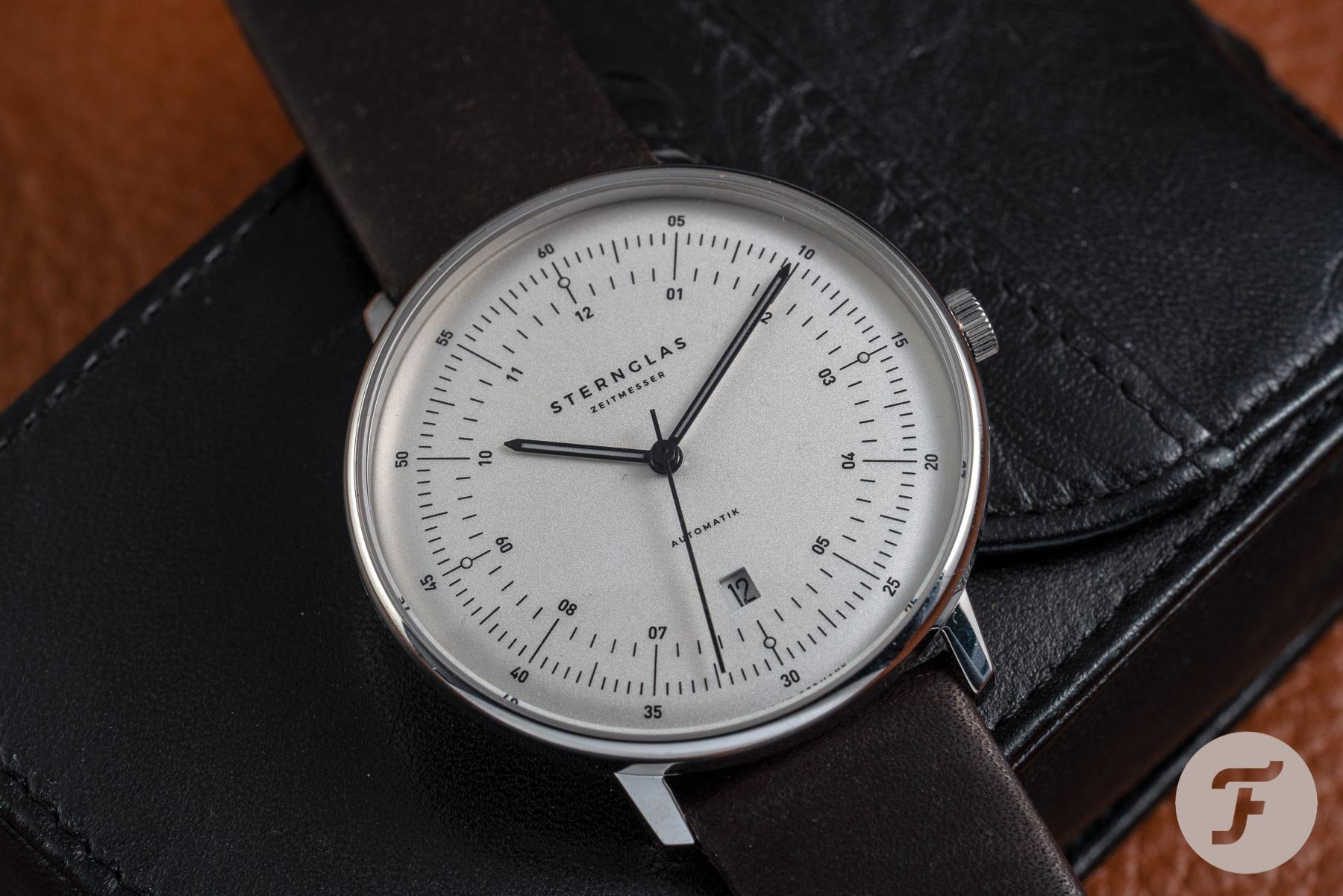 The case
I simply love the dial of this model and while the 42mm wide case looks weirdly tall from the side due to its diminutive and tucked lugs, it is actually only 12mm thick and wears comfortably on the wrist. Most importantly, that glorious dial setup is given plenty of space to breathe. Aside from the incredibly technical layout of this model, the lume pips blaze in low light conditions and are one of the most unexpected and appreciated highlights of this model.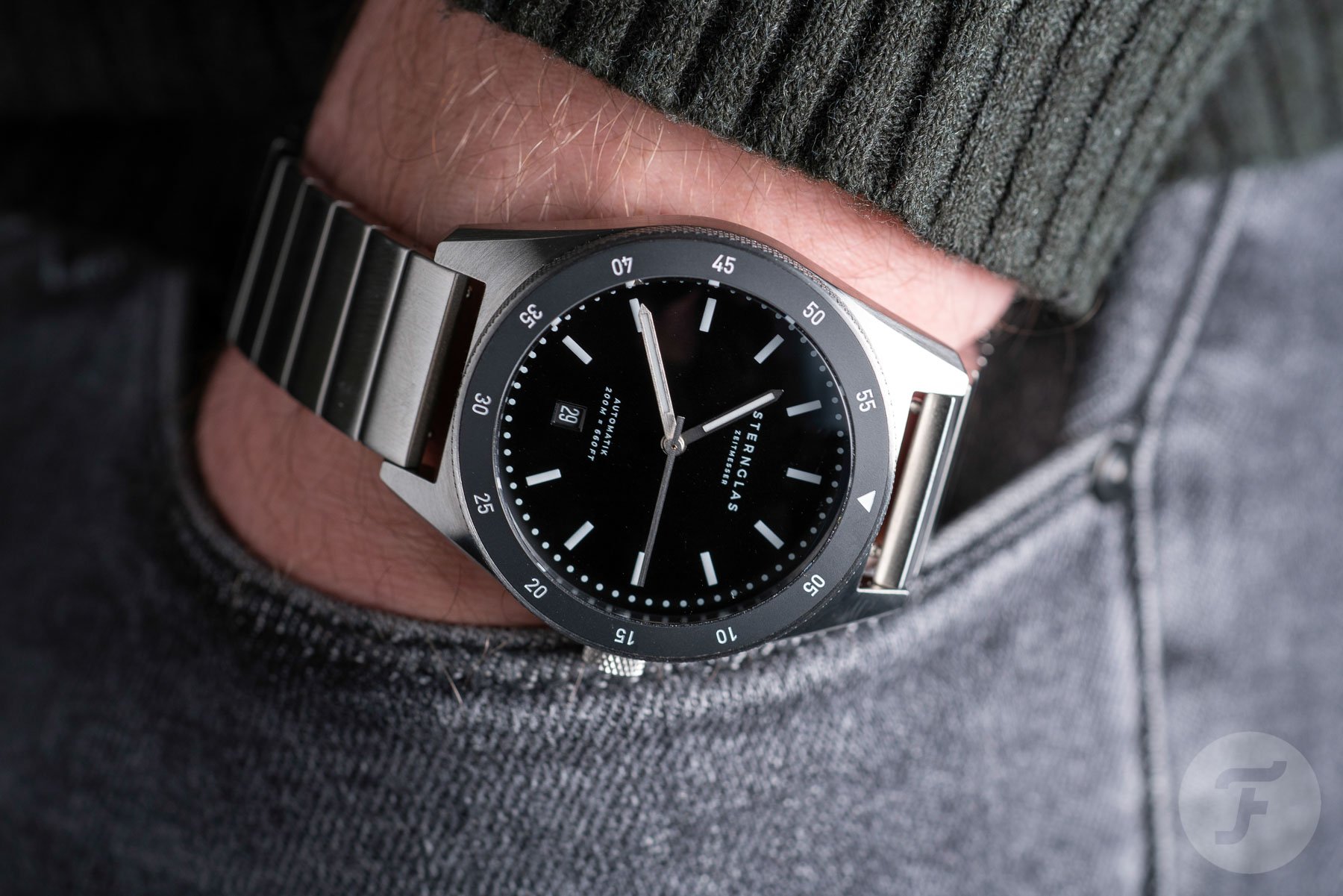 The Marus diver is a chunkier watch entirely even though the diameter is the same and the depth is only 2mm more. Those 2mm don't tell the full story as the lug-to-lug leaps up from 45mm to 53.8mm. That is a massive jump. Almost a centimeter. It really does prove how important that lug-to-lug measure is because there's no way you would look at these watches and think they were the same diameter if you saw them in the shop window.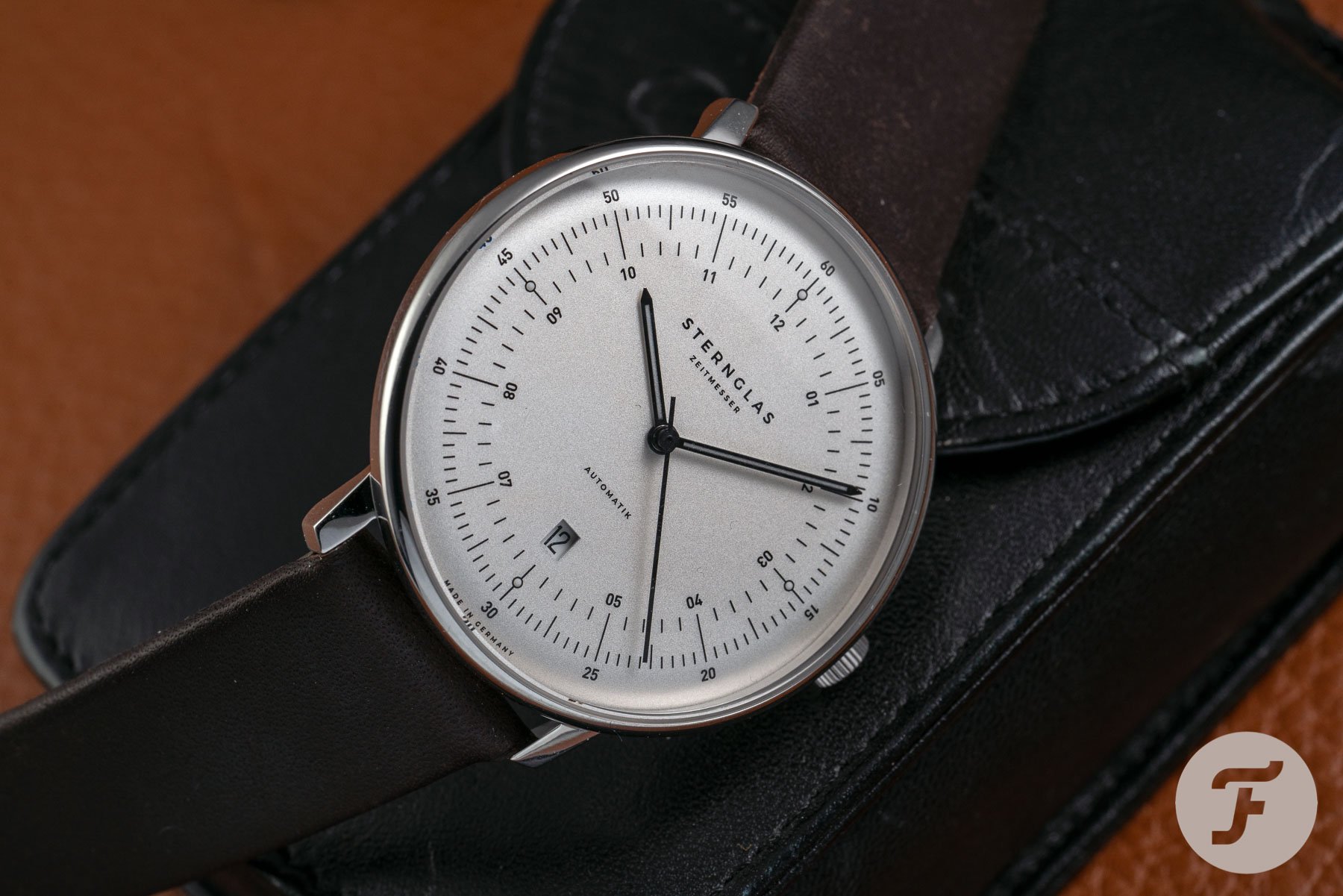 As such, the Marus definitely suits bigger-wristed people. Perhaps the Hamburg would be the ideal model for a fashion-conscious teenager that's getting a feeling for good design, while the Marus might be a nice choice for your middle-aged brother who's been lusting over your collection of rare Submariners for the past twenty years but doesn't know where to start himself.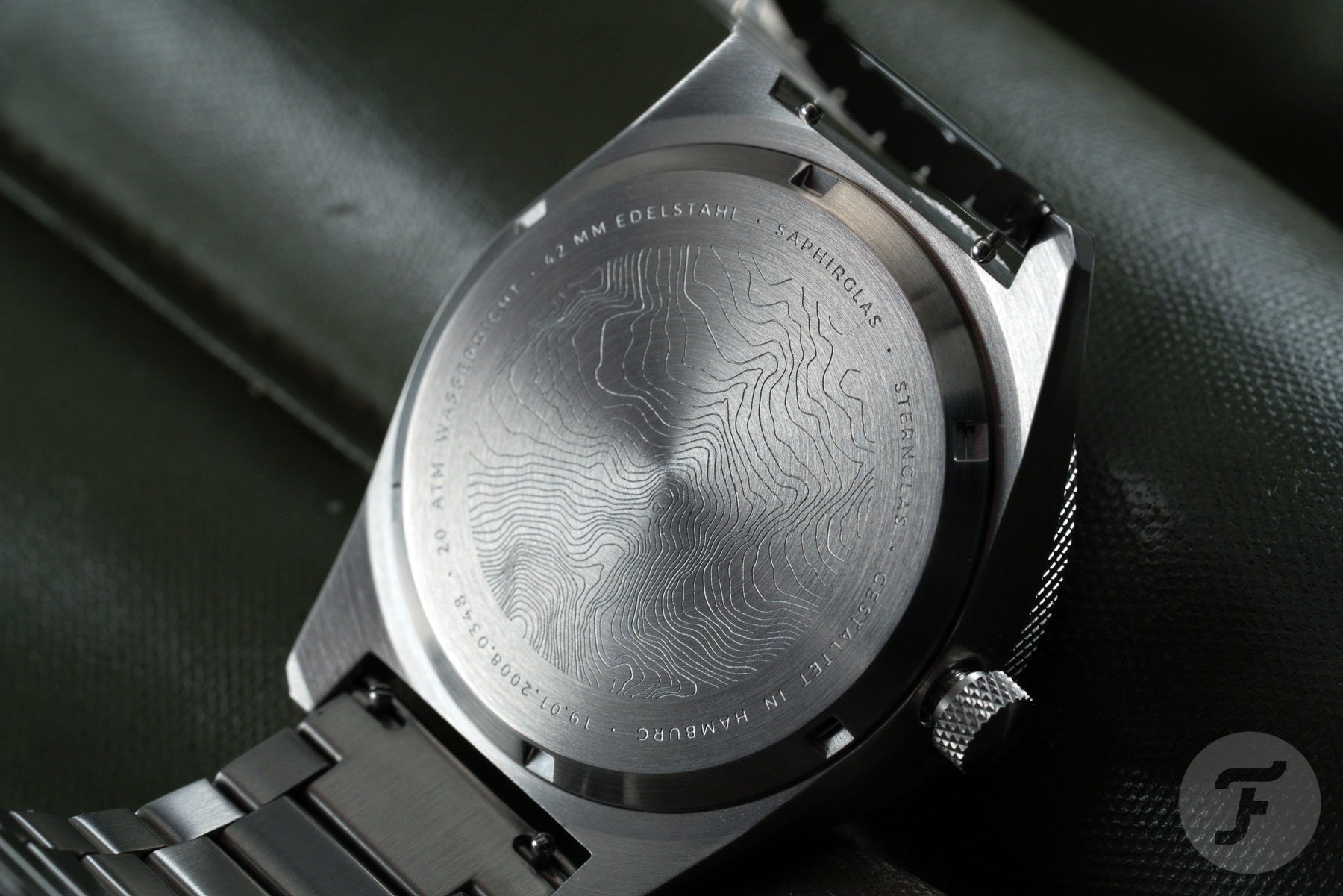 The Miyota Movement
Both watches are powered by the Miyota 8215, which Sternglas relies on regularly and with little complaint. It's a simple movement and does what it says on the tin. It has a sufficient 42-hour power reserve and a so-so accuracy rating of +40/-20 seconds a day despite performing much better than that in practice. Case in point, I put both of these on my Witschi and the Hamburg was gaining 10 seconds a day while the Marus was gaining 8. I like both of those ratings just fine and would always take the manufacturer's parameters with a pinch of salt when you're dealing with a new brand that desperately needs to impress you with its products if it hopes for you to buy another or at least recommend them.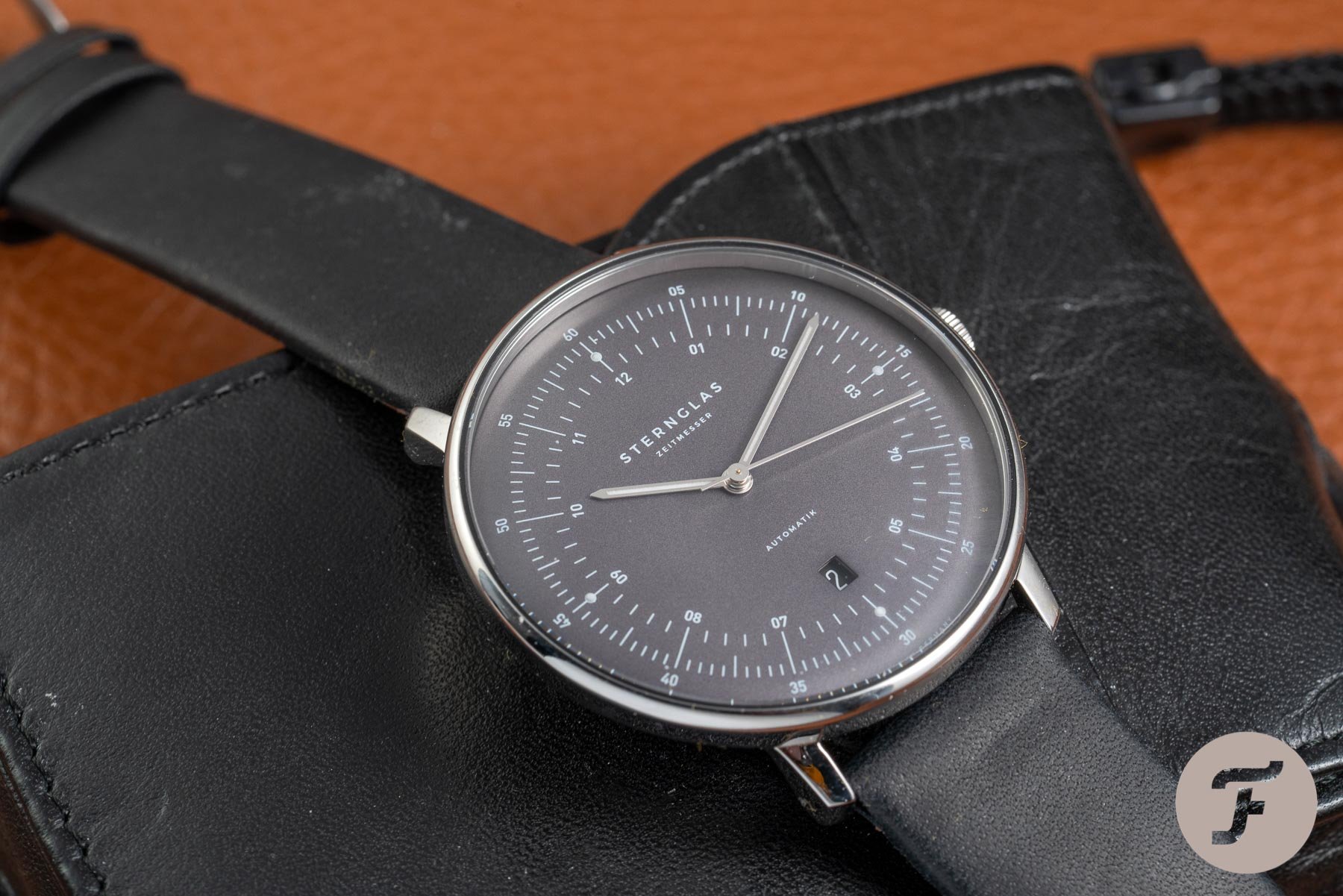 So the Marus, which is water-resistant to 200 meters, comes in at €389 just €10 more than the €379 Hamburg, which only boasts 5 bar resistance. Personally, I'd plump for the Hamburg as I find the dial layout to be one of the very best at this price point. The case profile put me off at first, but, on the wrist, it works a lot better than I could have imagined, aided, of course, by those stout lugs. The Marus is a chunky, robust dive-inspired watch that would make an interesting aesthetic entry to the world of dive watches for a young fan. Learn more about Sternglas here.