Watch Strap Review Part 1. – Introducing: Kastantona Strap
We love our watches there's no doubt about that. That's why you're here, right? There are all those other things surrounding them though; watch winders, watch rolls, tools perhaps but most importantly straps. No decent watch site can function without a strap review. That was in my head when I came up with this idea and presented it to RJ. Nevertheless we gave it a twist. We would like to introduce some of the lesser known craftsmen to the wider audience. People whose work we find interesting or out of the ordinary. Who – most of the time – hand make their products at home or workshop, educate themselves and improve their technique so when their product reaches you and you put it on the timepiece would feel what they do right after they finish your strap: satisfaction and pride.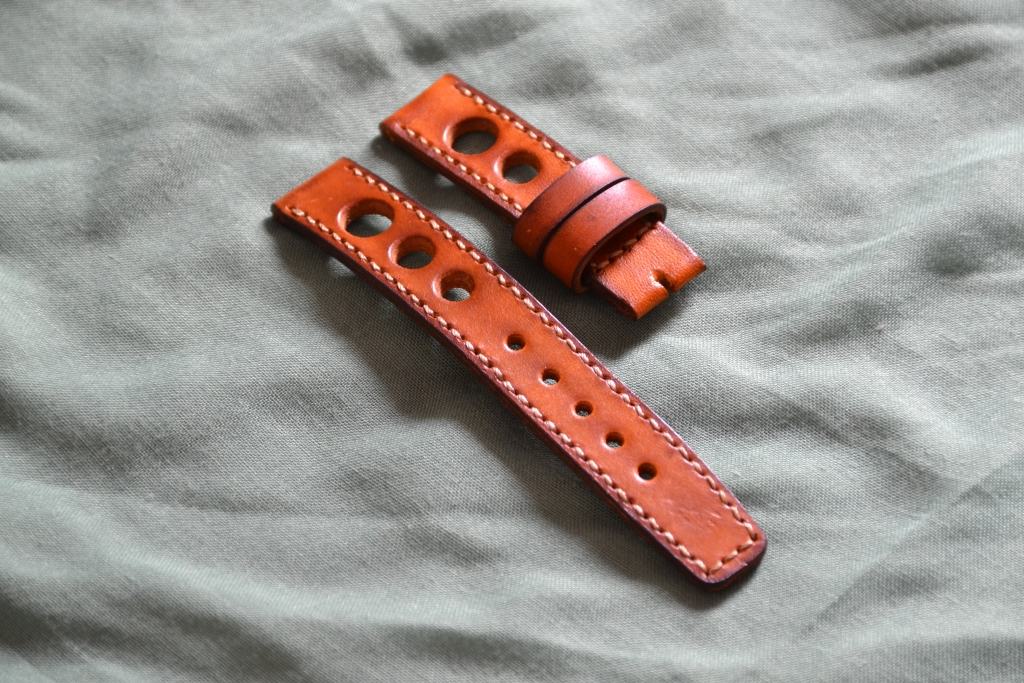 Our first brand is Kastantona Strap from the eastern corner of the Mediterranean Sea, in Cyprus. Constantinos, the gentleman behind the brand, is not a newcomer in the business. He's been making straps for quite some time now and even supplies Monochrome with their signature hand-made rally straps. I received 2 straps from Constantinos (Thanks again for that mate) and I have to tell you I quite like them. The first strap is a big-hole style rally in size 20mm. The second one is a lighter brown plain 22mm strap. Both straps came individually packed in a little black cardboard box with Kastantona's logo pressed on pieces of leather and tied to the straps. At first glance the straps look and feel rather stiff. They are definitely not made of soft leather but sturdy thick ones. This could be uncomfortable I thought. We will get back to that later.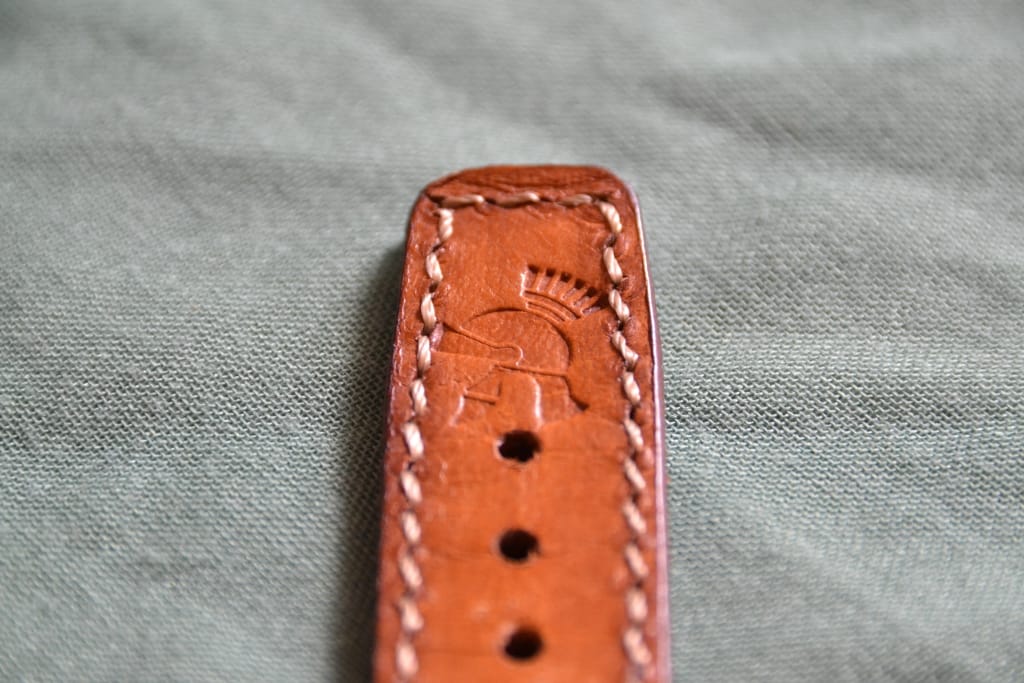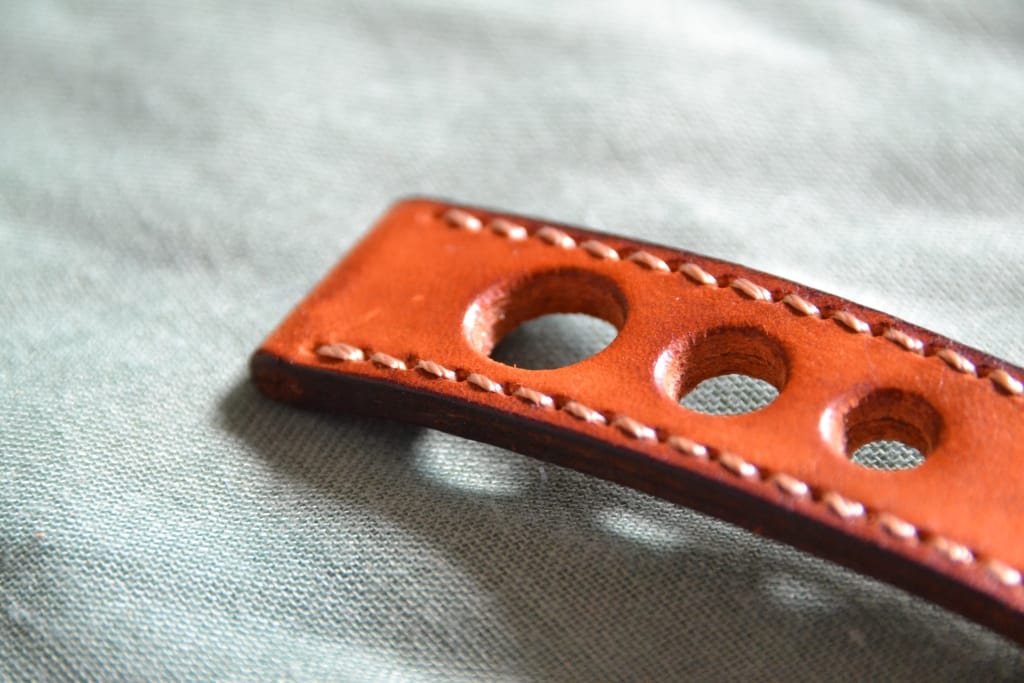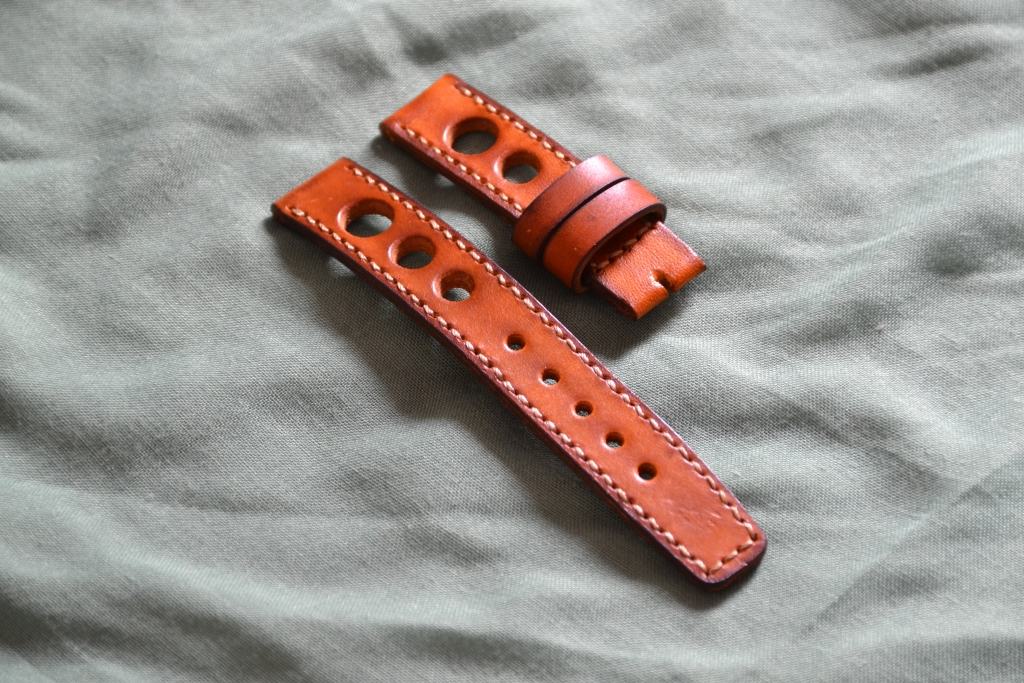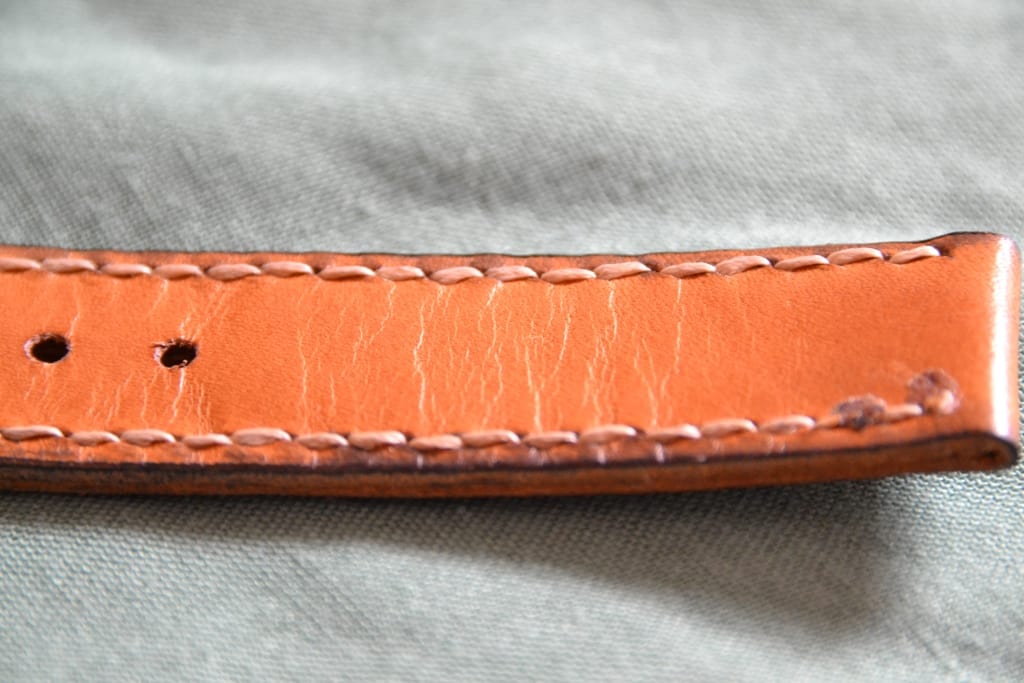 The straps are about 13cm long (the plain one is actually 13.5cm) and 20mm or 22mm wide on both ends. This makes it pretty difficult to find a fitting deployant clasp (for the love of God, not deployment) as there is usually 2mm difference between the lug end and the buckle end of leather straps.  They are both 3mm thick. The leathers Constantinos uses are beautiful Italian vaccetta but as you bend the straps you can see that they wrinkle quite easily. No big deal if you like some character but with the plain one it could be bothering after a while. They are pretty well made straps altogether.
The waxed stitching is even and tight, the edges are blunt. You can even find his logo (Corinthian helmet) pressed into the back of the rally strap. Wish he could do initials too. It could be a great addition to your services Constantinos. I like these little details. One thing worth mentioning is that my samples did not come with a buckle. I am sure Kastantona can supply them as well though.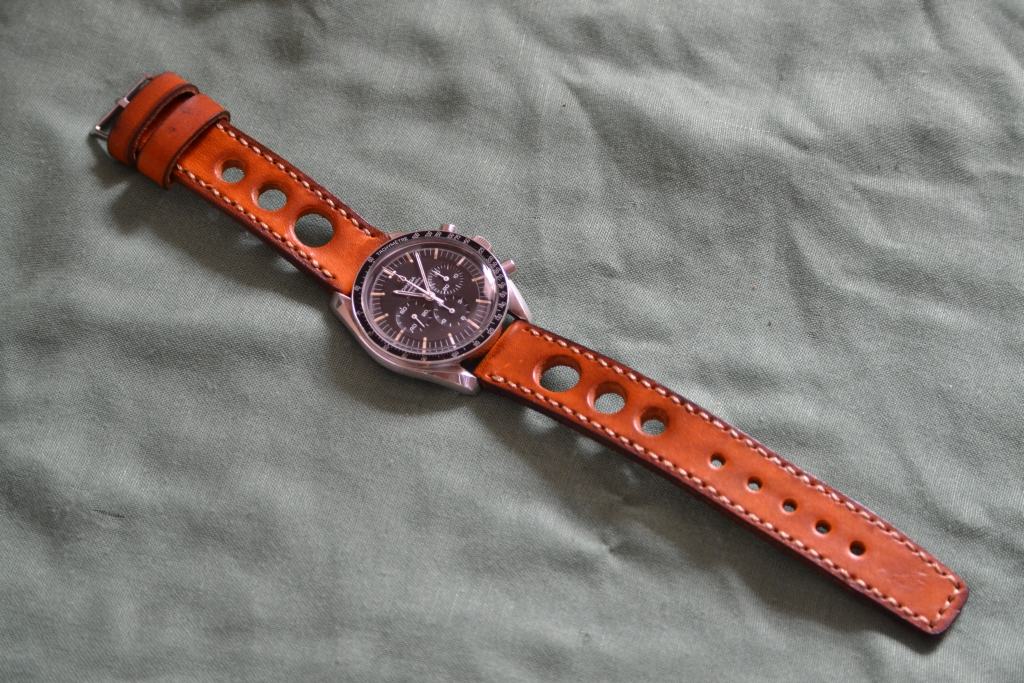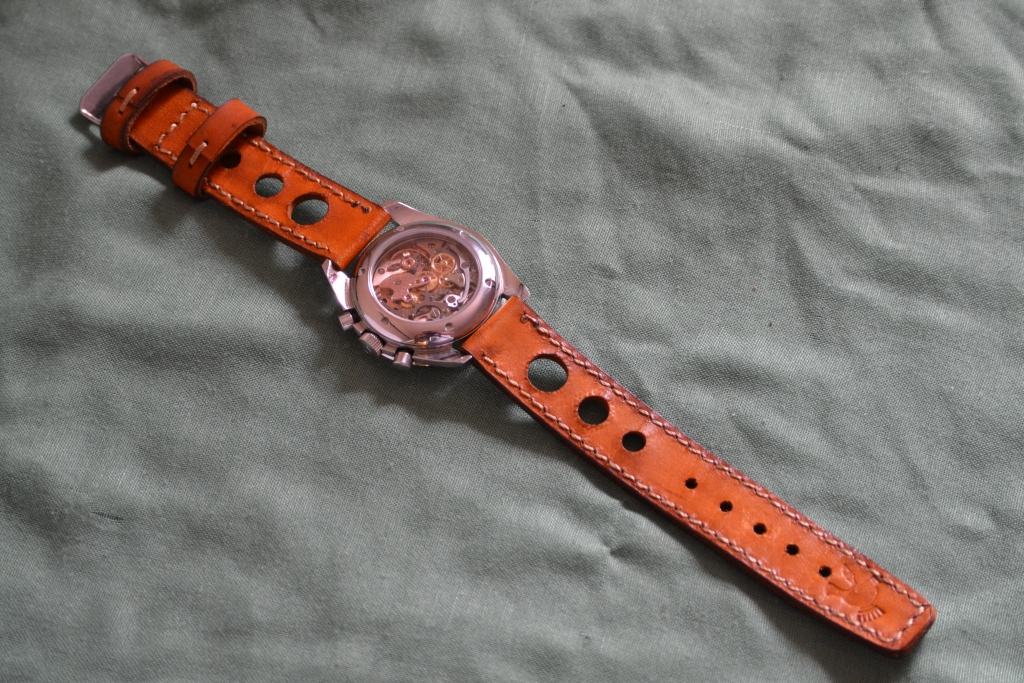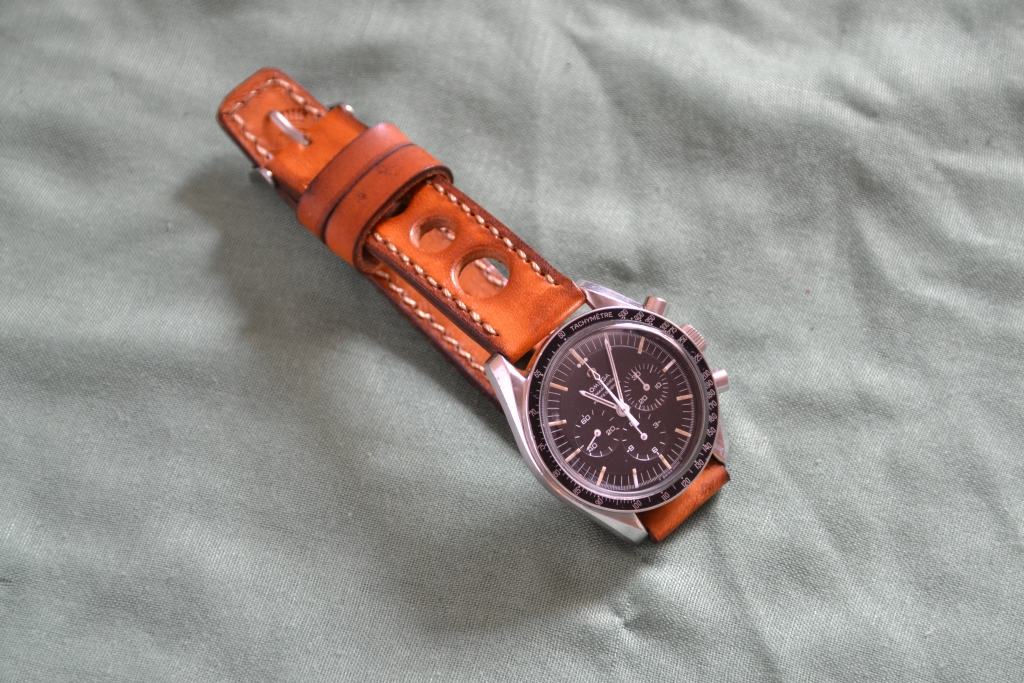 I put the rally on my Speedmaster Transitional (the watch I am going to use to demonstrate all the straps I will cover) and wore it for a few days. As much as I thought of it being stiff the strap was actually very comfortable on my 7.5" (19cm) wrist. It is obviously not a soft leather and it may take a while to get used to this but after that it will give you a pretty solid wrist presence. Every decent strap manufacturer offer rally straps in their selection. Why is this better than any other? It is not. Or maybe it is. It's up to you to decide. As for me, I'm happy with it as it is. The price Constantinos charges for straps like these is €75 inlcuding free registered shipping which I think is an ok deal. Of course you can find cheaper straps elsewhere but I can honestly say that the way these ones are made worth the money. Obviously I can not report on durability. Maybe in a year. In the meantime I'm going to enjoy it on my watch.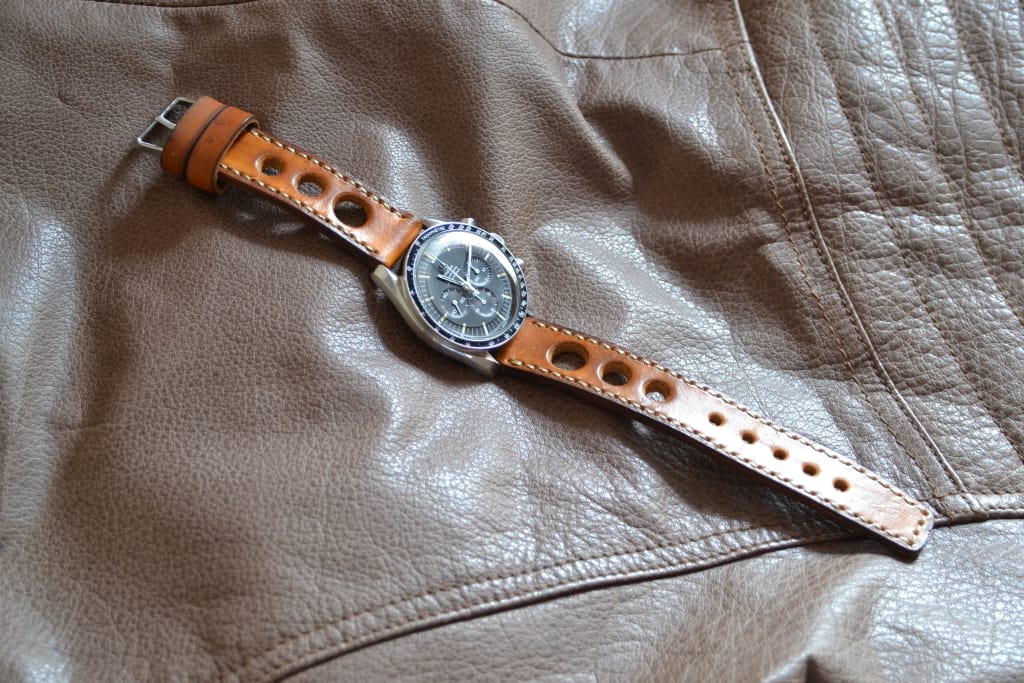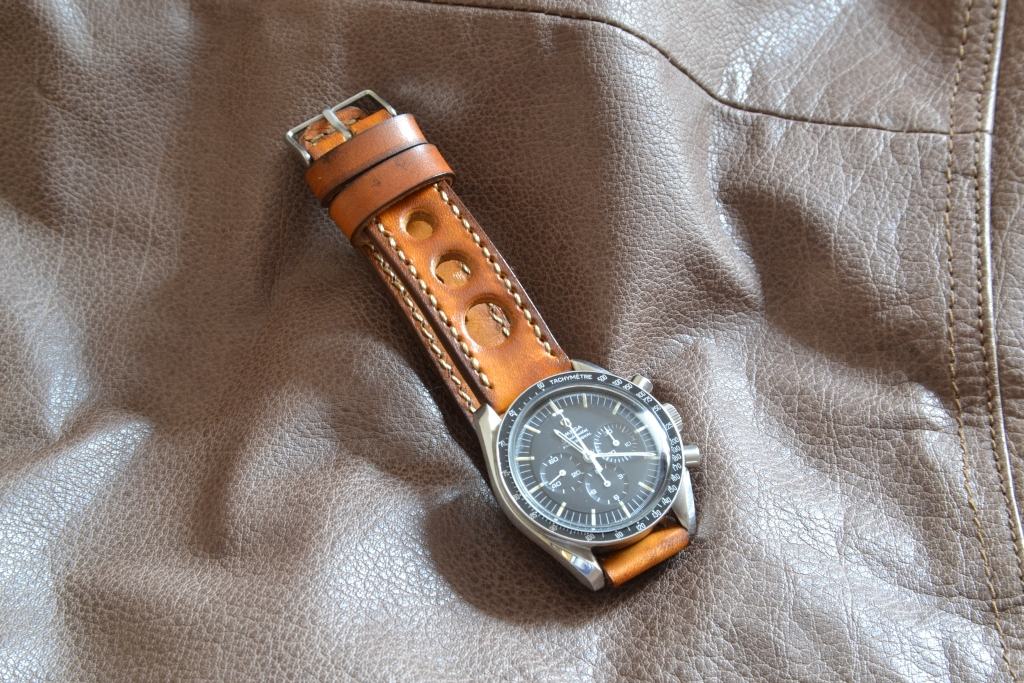 Next month I am going to bring you something from across the great water; the US of A. Stay tuned for Part 2. of our strap review.