Wrist Game Or Crying Shame: Vacheron Constantin Chronograph 47101
Why follow the herd when you can be unique for €19,700?
We're back — and on time — with Wrist Game or Crying Shame. This week, we offer a look at the charming Vacheron Constantin Chronograph 47101. Let's see if you have the courage to go out on your own or if those influencers will pull you back into the fold. Before we get to that…
Last week, I served up a dinner plate full of IWC with the Portuguese Vintage. An astounding 69% of you arrived hungry and ready to dine on this massive manual wind throwback and sent it on to a great Wrist Game win. I enjoy seeing IWC up to some positive behavior, so well done on that. This week, we touch on another brand that escapes fawning praise from the collective doofuses that make up the hip crowd on social media. I think it's high time we start a revolution and change that. Will the first salvo come from the Vacheron Constantin chronograph 47101?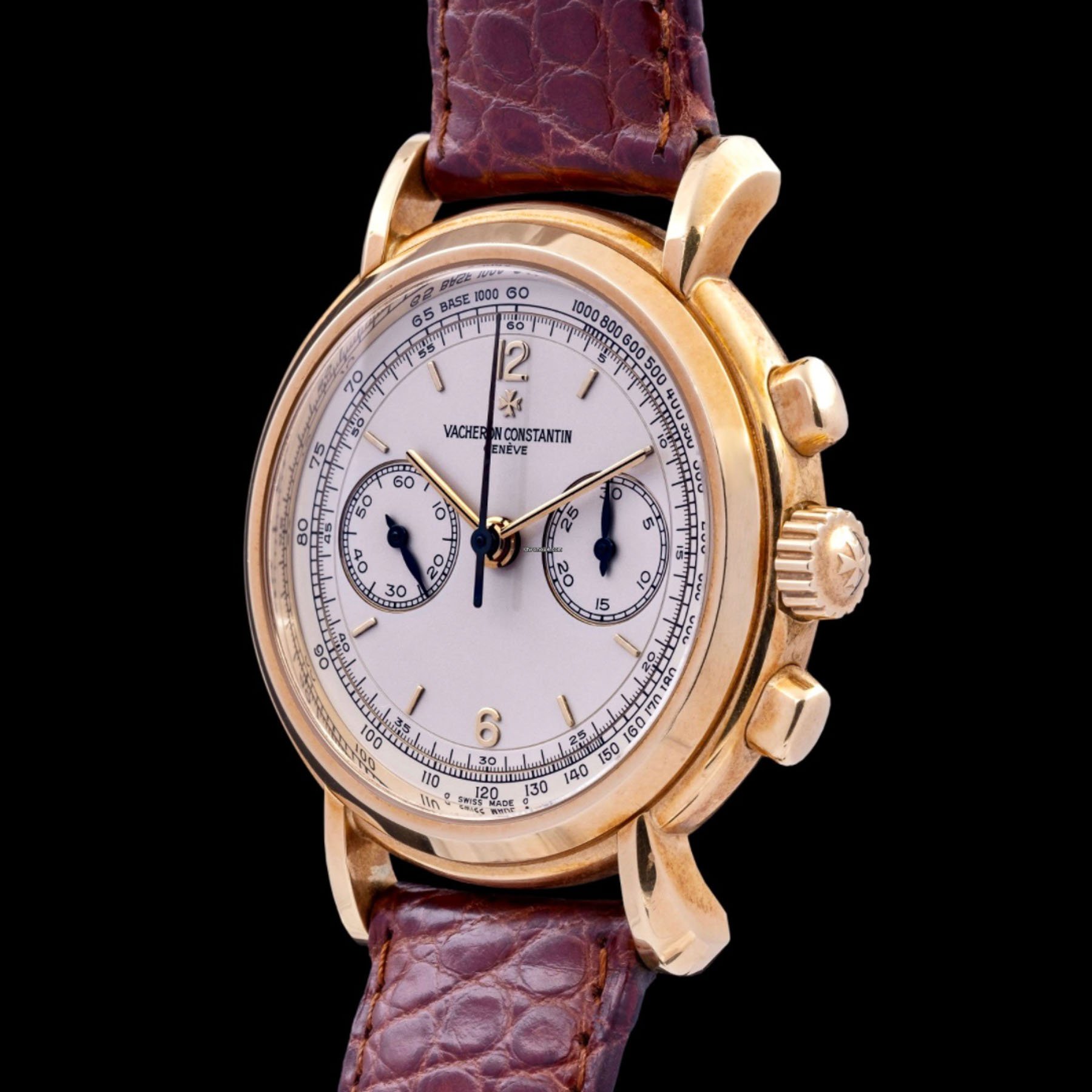 The Vacheron Constantin chronograph 47101
The Vacheron Constantin chronograph 47101 comes from one of the greatest collections in all of "watchdom". Of course, I am referring to the Les Historiques lineup that came on the scene sometime in the late '80s. As I've often mentioned, this was when the well-heeled decided to remove their collective crania from their posteriors. In doing so, they once again decided that batteries were no longer the answer to all of life's horological questions. Models such as the Reverso came roaring back and other brands once again spoke about watchmaking. Vacheron, in what was a bit of a pioneering move at the time, came out with its throwback lineup.
The Les Historiques line still exists, but like most forms over time, they have become bigger and bigger. I actually enjoy the early renditions because these dressier watches do what I think a good dress watch should. Namely, these watches subtly impress. They look expensive as hell (they were) and beautifully crafted. If you've been here long enough, you know that I love the oval, but there were plenty of other beauties. Today's Vacheron Constantin chronograph 47101 just happens to be a model with a little more going on, but it's still quite under the cuff.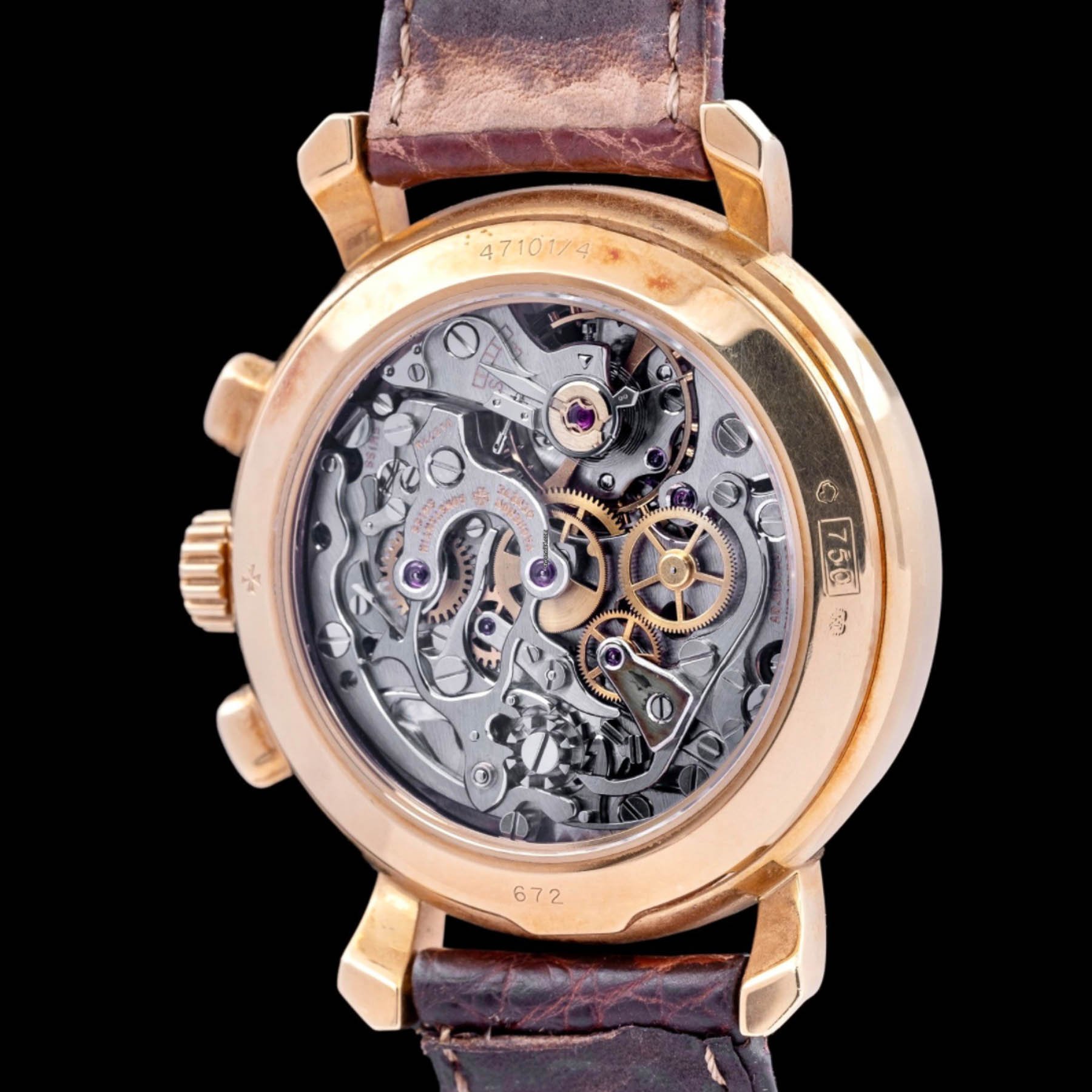 A glorious movement
A little read on A Collected Man tells us that the Vacheron Constantin chronograph 47101 was introduced in 1989. At 36mm, one wouldn't accuse it of being large, but it's certainly not too small. With flared lugs, large flat pushers, and a substantial signed crown, this watch brings a fair amount of presence. In today's example, a crisp white dial pairs well with applied indices and black printing that includes a sporting tachymeter scale around the edge. Note those little sigmas at the bottom of the dial. That tells us that these indices aren't made of fool's gold. Overall, the looks are classic and why shouldn't they be? After all, this nod to the past is based upon the vintage reference 4178, a chronograph that many feel is the most beautiful of all time.
The Vacheron Constantin chronograph 47101 contains a display back and that's a very good thing. Here, it is possible to set your eyes on a stunning reworked Lemania 2310. History-wise, this is the CH27 that, in three-register form, gave birth to the 321, 861, 1861, and now the 3861 in our beloved Speedmaster models (Revolution wrote an extensive ode to this movement here). The Vacheron uses a two-register form with running seconds and a 30 minute counter. While the original watches used Valjoux-based movements, this Lemania movement is a perfectly proper stand-in, notably because it was available.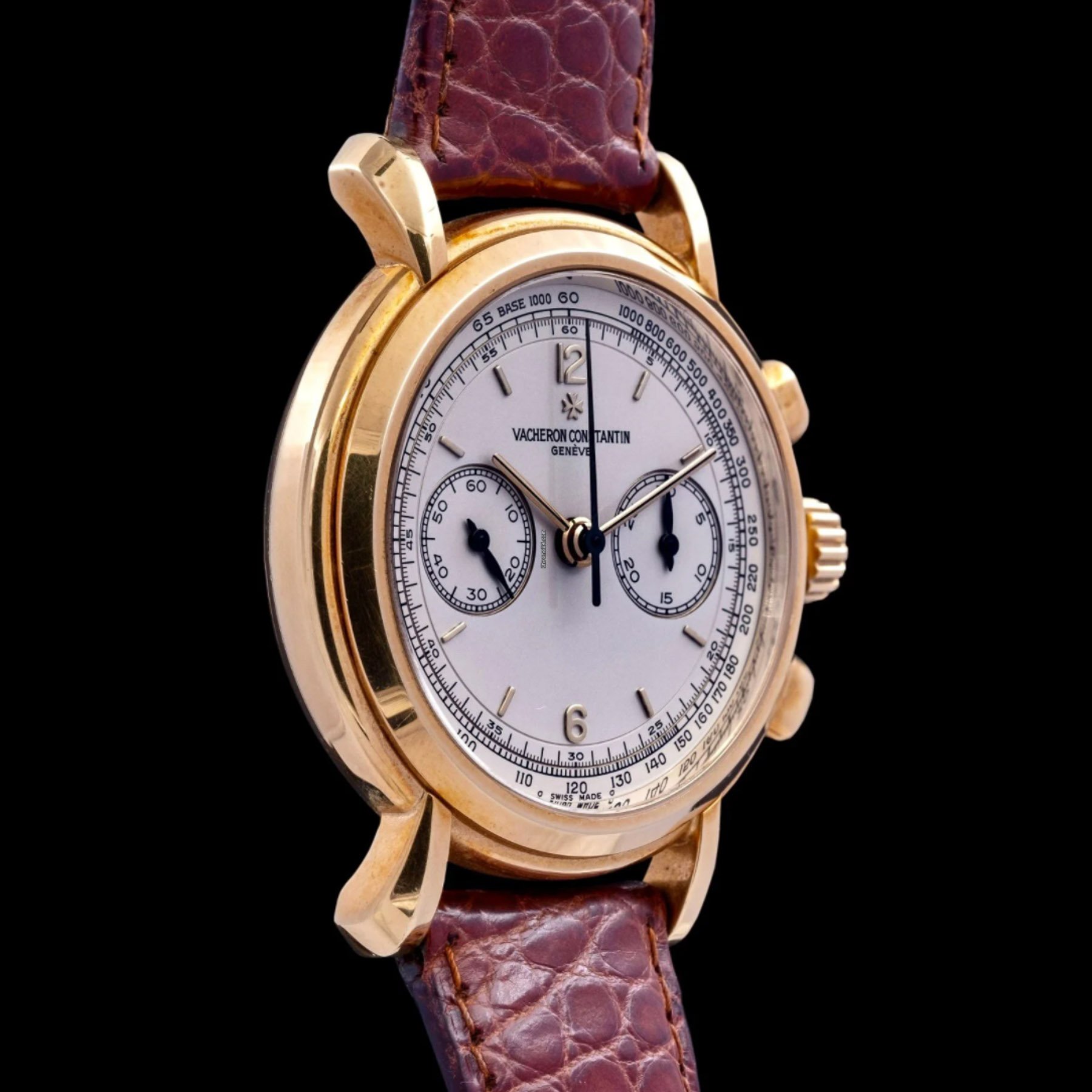 Others have used and still use this movement
The Vacheron Constantin chronograph 47101 isn't alone in using the Lemania 2310. Legends such as the Patek Philippe 5070 used this movement until disappearing in 2009. Breguet continues to use a form of this in their 5287. One thing, aside from the larger diameter, that these other brands have in common versus the Vacheron is pricing. These watches, especially the Patek, sell for a lot more than the Vacheron and I think that this creates an opportunity for buyers. Look, we all know that Patek is the belle of the ball, but can I admit something? I actually think that this Vacheron looks better. It's nowhere near as bulky looking and I think that the case actually has a lot more artistry to it.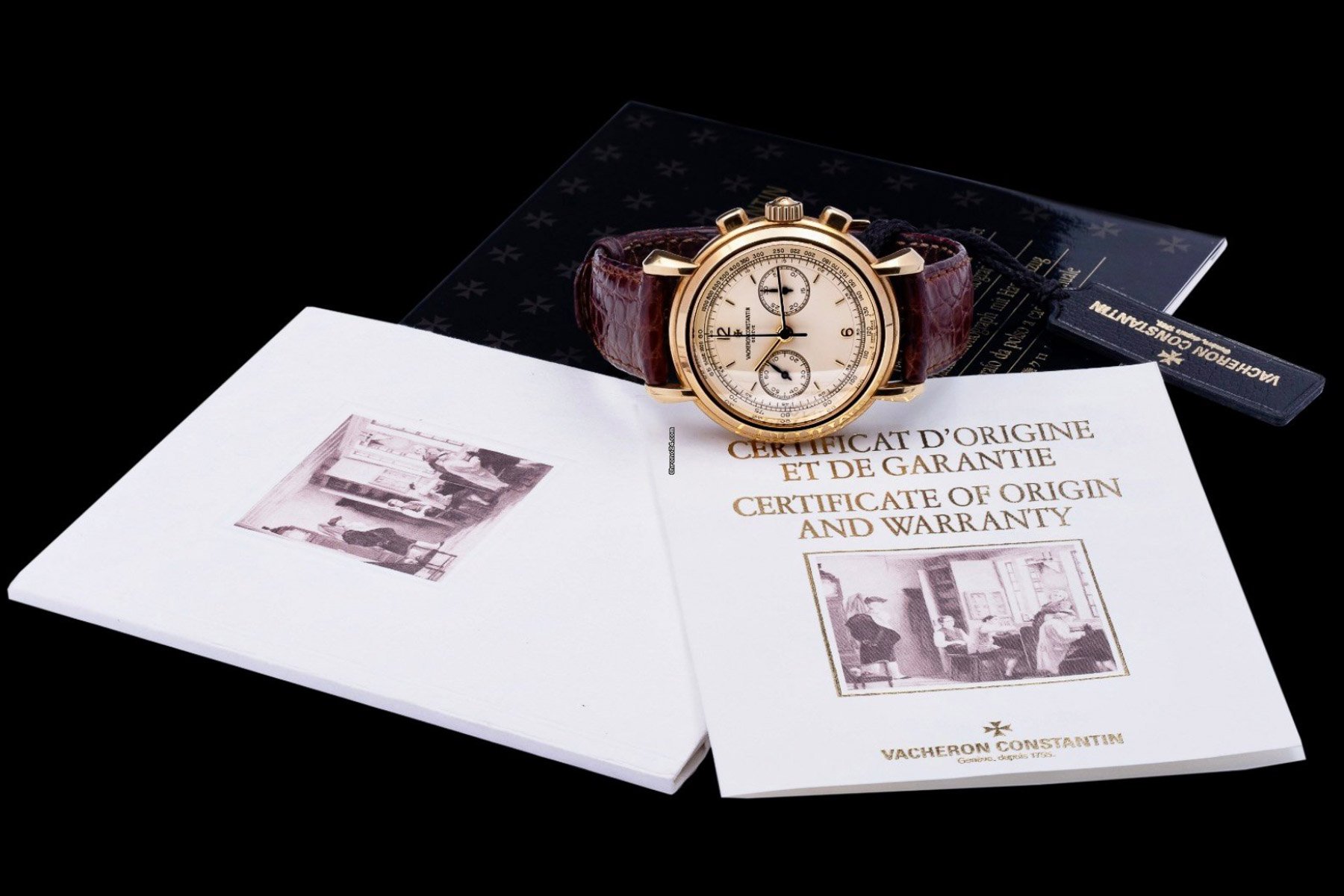 Today's candidate
I took a look on Chrono24 and came up with this Vacheron Constantin chronograph 47101 for €19,700. The watch and the photos belong to Watch Evolution in Arezzo, Italy and this one looks fantastic. It comes in yellow gold on a crocodile strap with the original distinctive Maltese Cross pin buckle. The watch comes with its paperwork but is missing its box. I should note that there are a few others for sale and one is significantly less expensive.
That model had some aging and I don't think that's necessary on this, a relatively modern watch. So, what do you think? I consider this Vacheron to be a big-time dress chronograph from one of the top makers. For 99.9999999% of people, this is an end-game watch, but I know that we are living in the hypothetical here and we are on an enthusiast site. So, cast your vote and let us know what you think.
Vacheron Constantin Chronograph 47101