Zelos : Mako 500m Bronze Diver
The Mako Shark: the fastest shark in the world. Smaller and streamlined, it was an ideal image for the latest dive watch from Zelos.
Featuring design cues from the 60s, constructed with modern technology, the Mako Diver is a capable diver's timepiece. The sapphire crystal has a 'box' shape similar to the acrylic crystals of old, without the scratches common with acrylic. A ceramic bezel offers extreme hardness against all the abuse you could throw at it. The watch also features 500m of water resistance to survive any depth you could take it down to.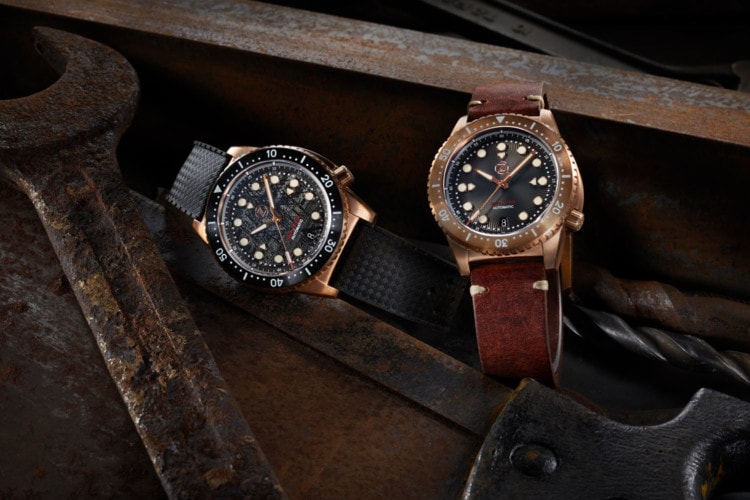 The case is constructed from bronze to offer a timepiece that will be different for each and every piece. Marine grade bronze (CNSN8) is a metal commonly used for ship propellers due to its corrosion resistance. An oxide layer, called a patina, forms a protective skin over time to protect the metal. This patina individualises each timepiece, creating pieces completely unique to you. What starts out as a shiny rose-gold, ages with the atmosphere into a rustic brown.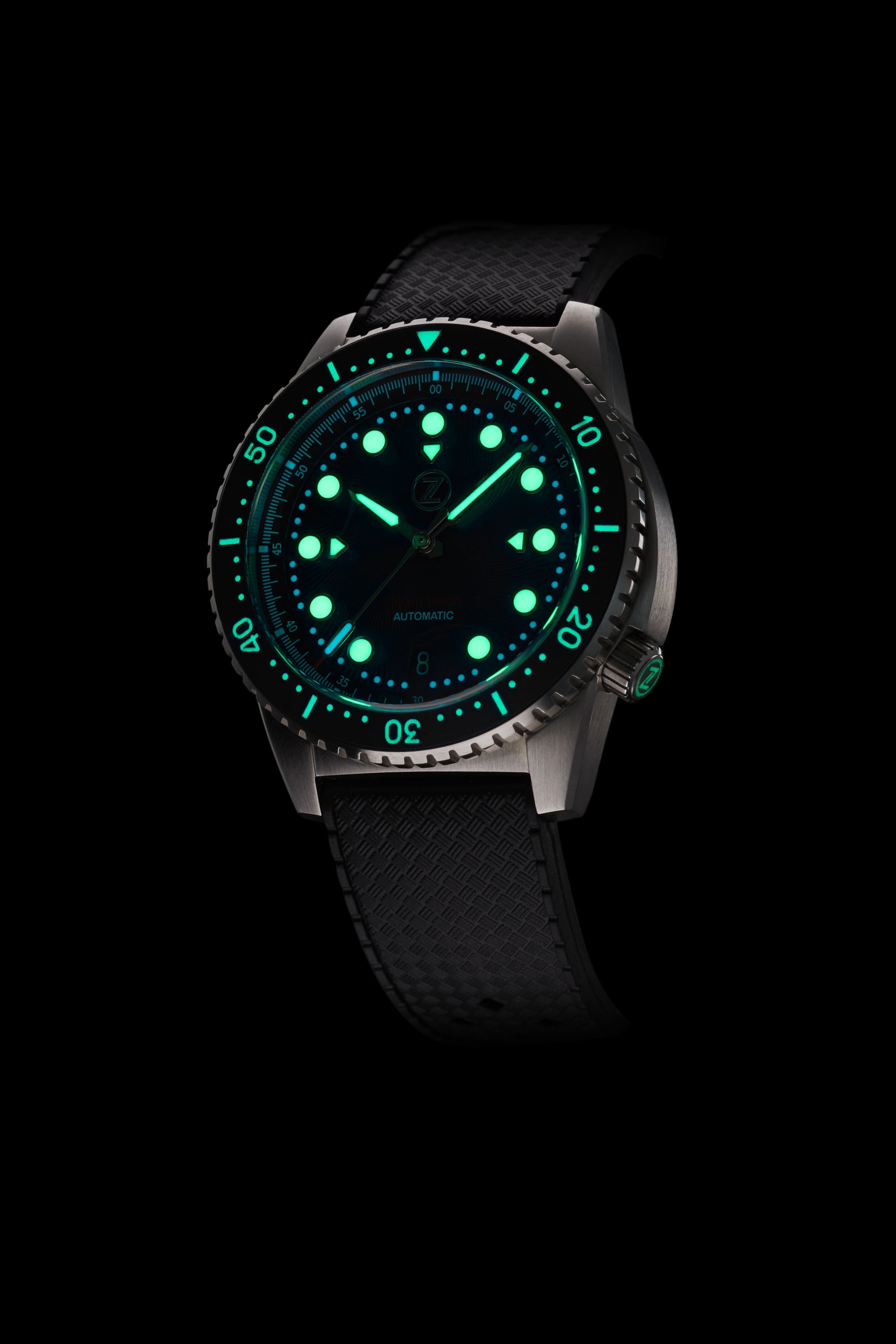 The dial and bezel is painted for maximum visibility in the dark. A mixture of C3 and BGW9 lume is applied generously across all markings and the crown. The 3D patterns on the dial reflects light beautifully and makes it a joy to behold.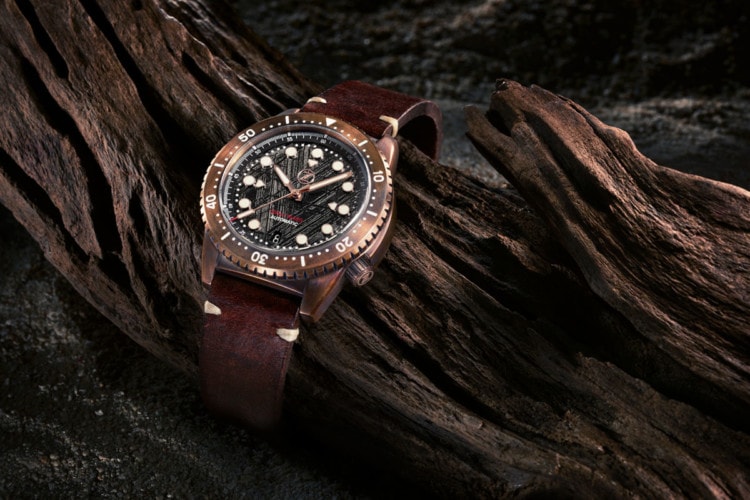 Meteorite is also offered on a dial, making your watch one-of-a-kind. This amazing metal is 4.5 billion years old with a striking design unlike any other material. Each and every meteorite dial has a different pattern, otherwise known as the Widmanstatten Pattern. This is formed over millions of years of slow cooling, and cannot be reproduced synthetically. We use material from the Muonionalusta meteorite which is found in Sweden and landed over a million years ago.
At 40mm in diameter, the watch does not look out of place on a dressier outfit. A short 46mm lug to lug length also ensures a good fit even on smaller wrists. Inside, the reliable Swiss Sellita SW200 will ensure years of operation.
Prices start at $429USD for launch. Click HERE to order yours now!
Specifications
Case : 40mm Diameter, 20mm Lug width, 46mm Lug to Lug Length, 13.5mm thickness without crystal
Water Resistance : 500m
Crystal : Sapphire, 2.5mm thick vintage style 'Box' crystal
Bezel Insert : 120 Clicks, Ceramic insert with 2000 Vickers hardness, brushed and fully lumed
Movement : Swiss Sellita SW200
Material : CUSN8 Bronze for case.
Dial : Textured with C3 and BGW9 lume
Crown : Signed crown with lume