13 Mechanical Watches Under 1000 Euro
Watches Under 1000 Euro
A mechanical watch doesn't need to cost you an arm and a leg. Although one could say anything above €50 Euro for a watch is 'luxury' anyway. According to some studies and reports on (Swiss) watches, everything above 500 Swiss Francs is considered to be a luxury watch. I don't like the term 'luxury' very much, I just like to see – or own – a good watch. Preferably a mechanical watch.
13 Mechanical Watches
Although I have watches in my personal collection that are way above €1000 Euro, I don't mind wearing a cheaper watch. If it is a fun and good watch, why not? It is about the love for watches, not the love for money. Hence, 13 watches under 1000 Euro.
Our German colleagues over at WatchTime selected 13 mechanical watches, all with a list price under €1000 Euro. They call it entry-level models for mechanical watches, but with their own design, high quality cases and small complications like week indicators or a uni-directional bezel. With the ever-increasing list prices, it becomes more difficult to find mechanical watches in this price category. Without further ado, 13 mechanical watches under 1000 Euro in no specific order:
13. Zeppelin LZ 127 Grande Date Automatik
A commemorative watch for the "Graf Zeppelin" LZ127 airship, built by count Ferdinand von Zeppelin in 1928. The Grande Date does not refer to the classic Big Date complication, that consists of two large date discs. The Zeppelin's Grande Date is just that, a big date, printed with large numerals. The 42mm Zeppelin LZ 127 uses an ETA2826 movement and has a list price of 749 Euro.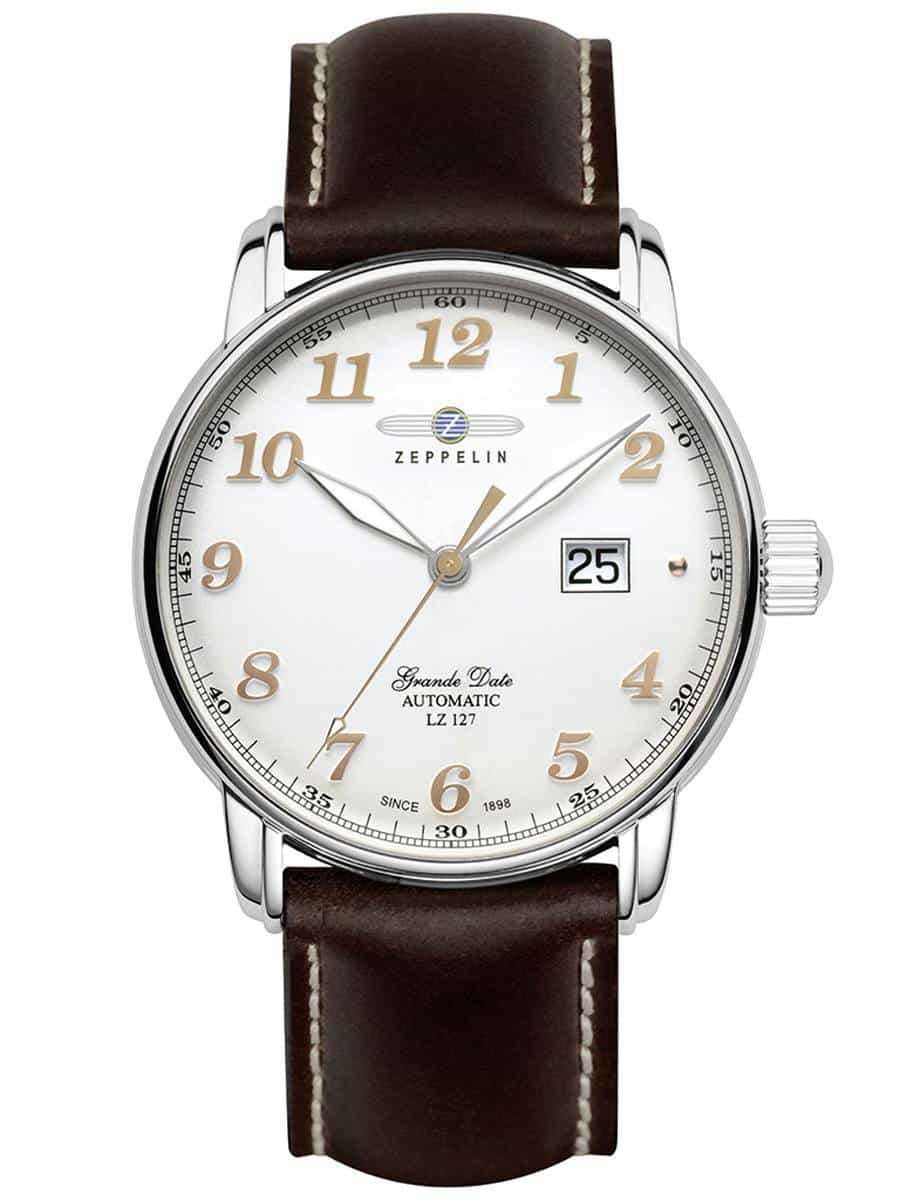 12. Swatch Sistem51
Introduced in 2013 already, the Swatch Sistem51 is a mechanical watch with a list price of 140 Euro. For the Sistem51, Swatch filed 17 patents. The watch consists of 51 parts – hence its name – over five different modules. The assembly of the Sistem51 is fully automated. Although Swatch claimed the movement was hold together by just one screw, this didn't seem to be the case after someone disassembled the watch. This screw just holds the rotor, not the entire movement. Nevertheless, an interesting concept and mechanical watch for just €140 Euro. I have one myself as well, and it is a nice and interesting watch to own.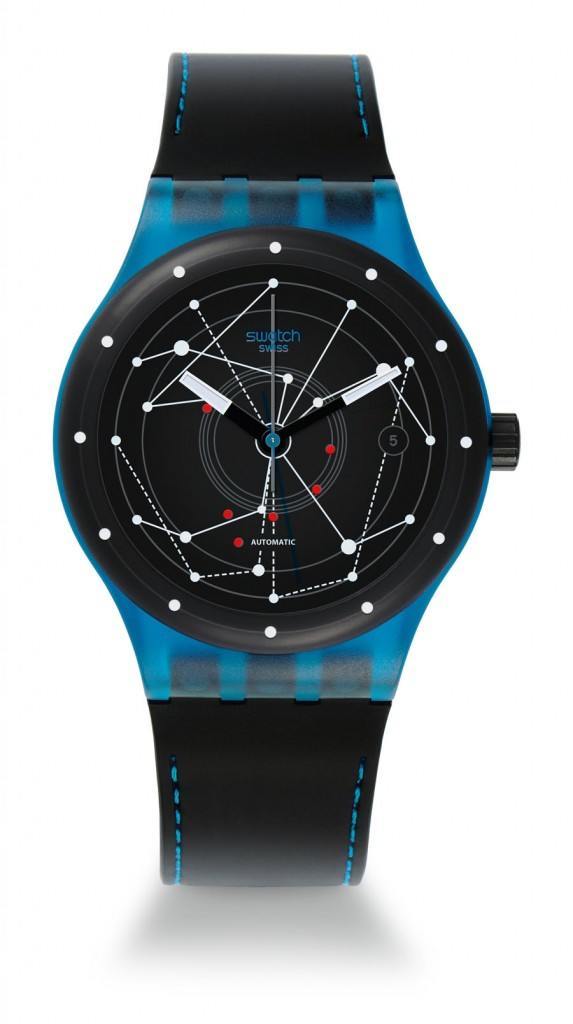 11. Stowa Flieger
Our German colleagues selected the Stowa Flieger with logo and date. Personally, I would go for the Stowa Flieger without logo (or date). For 930 Euro, this watch meets our requirement 'watches under 1000 euro' and has the self-winding ETA 2824 movement. The price for the model with logo and date is the same. I just feel the model without logo and date is more pure. The stainless steel case with a diameter of 40mm has a nice brushed finish. The matte black dial with large luminous markers makes it a typical pilot's watch. The onion crown completes the pilot's watch. Comes with sapphire caseback.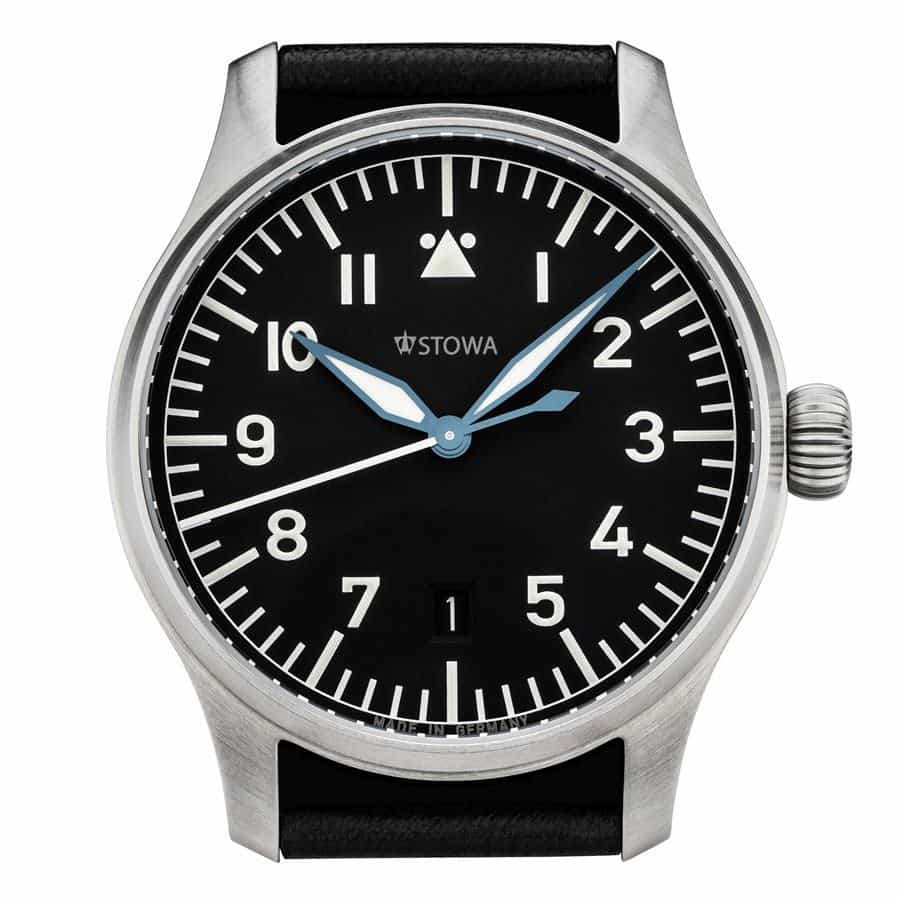 10. Sinn Spezialuhren 104 St Sa I
If you are a regular visitor of Fratello Watches, you know about Sinn and that we love that brand from Frankfurt. Their 104 St Sa I is a 41mm stainless steel watch and water resistant to 200 meters (~20 ATM). For its movement, Sinn picked the Sellita SW220, based on the ETA2836-2. A movement that has a day and date complication. The Sinn 104 has a bi-directional bezel. Comes with leather strap or silicon strap for a list price of 990 Euro.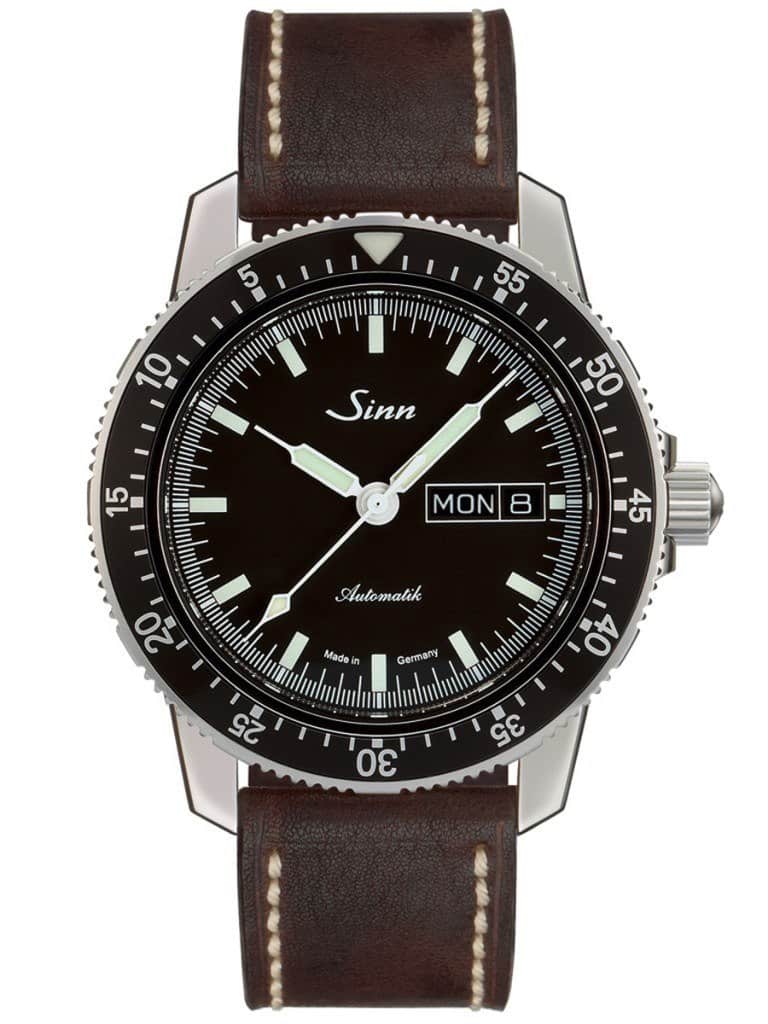 9. Seiko Prospex Automatic Diver
We were among the first to present you this new range of watches, the Seiko Prospex Automatic Diver's watches. It is a watch based on their classic Seiko 6309 diver watch. We published a comparison article between the original and the Seiko Prospex Automatic Diver SRP777. All details are in there. This 200M diver's watch has a list price of 439 Euro. I love it, we all do at Fratello Watches. In fact, a bunch of us have the PADI version on order and expect it to arrive soon.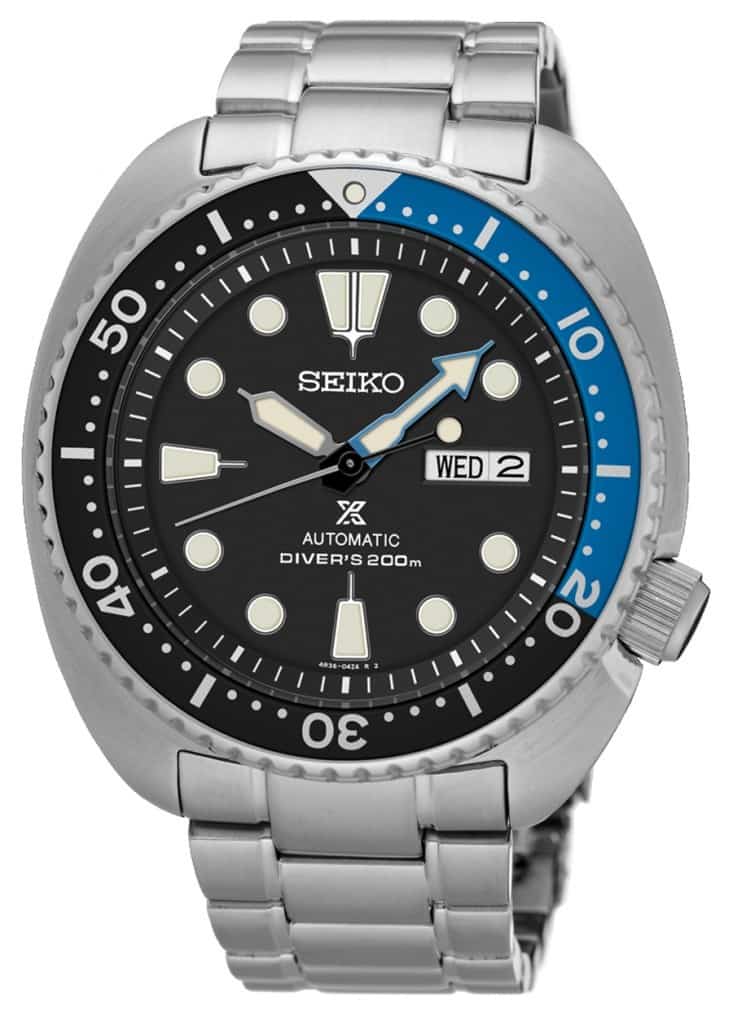 8. Mondaine Classic Automatic Day Date
Based on the Swiss railroad clocks, Mondaine designed a wrist watch, long time ago. This Mondaine Classic Automatic Day Date is a variation on the original design, with two extra complications. The movement that this Mondaine uses is the Sellita SW220. The stainless steel case has a 40mm diameter and comes on a leather strap. List price, 799 Euro.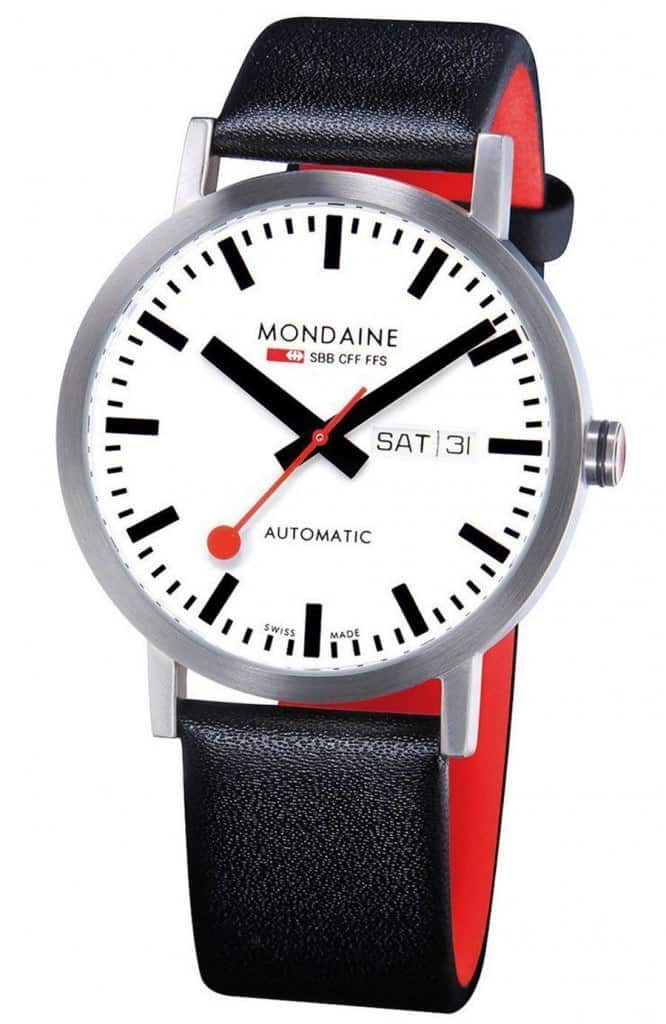 7. MeisterSinger Neo Schwarz
The MeisterSinger Neo Schwarz (Black) just fits our watches under 1000 Euro category, with its list price of 998 Euro. A beautiful elegant watch with its black dial and beautiful tan strap. The diameter of this MeisterSinger is only 36mm, which might be the only deal breaker for you. But if you can handle 36mm, it is a beautiful choice. Based on availability, you either get this watch with an ETA2824 or a Sellita SW200.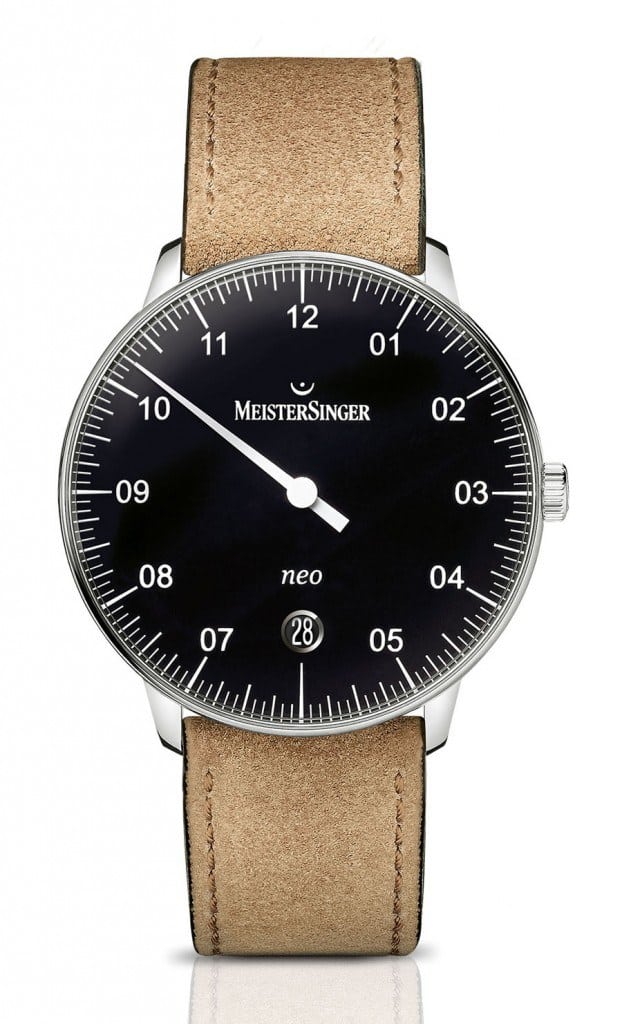 6. Marcello C. Nettuno 3
Heavily influenced by the looks of the classic Rolex Submariner, this Nettuno 3 has a friendlier price tag of 798 Euro. Even the diameter is equal to that of its blue print, with 40mm. Inside, there is an ETA 2824 movement. Water resistant to 300 meters and comes with the uni-directional diving bezel. This Nettuno 3 is available with a variety of dials.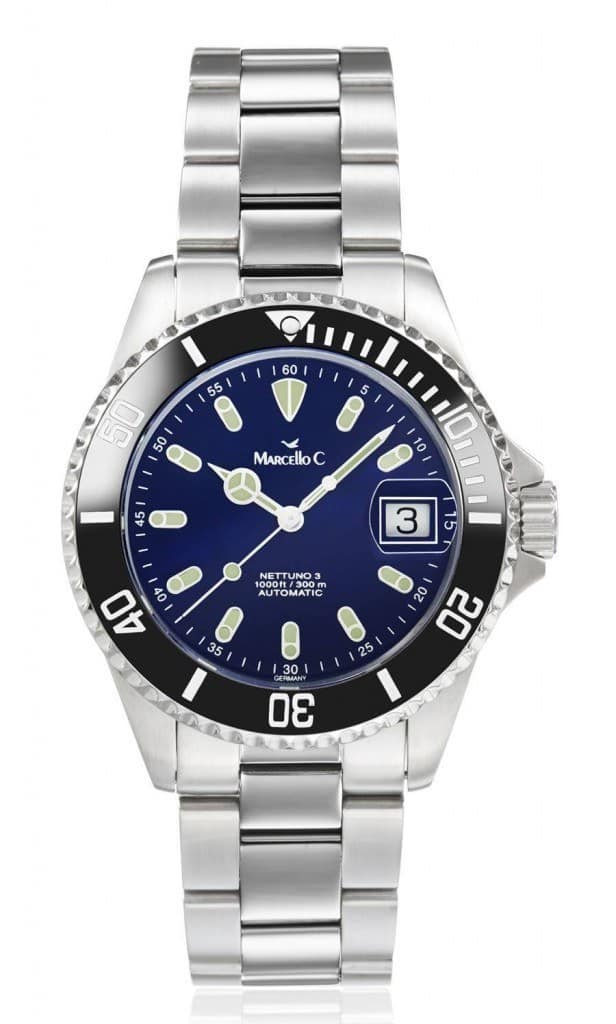 5. Laco Dortmund
This German watch brand from Pforzheim offers their 'Dortmund' Pilot's watch for 990 Euro. Laco has a long history with pilot's watches and the design shows. With a design and diameter of 45mm, a watch that comes close to those original pilot's watches from WWII. Inside, a hand-wound calibre ETA2801 movement. That's, in my opinion, what a pilot's watch should have. Manual wind movement and a large winding crown.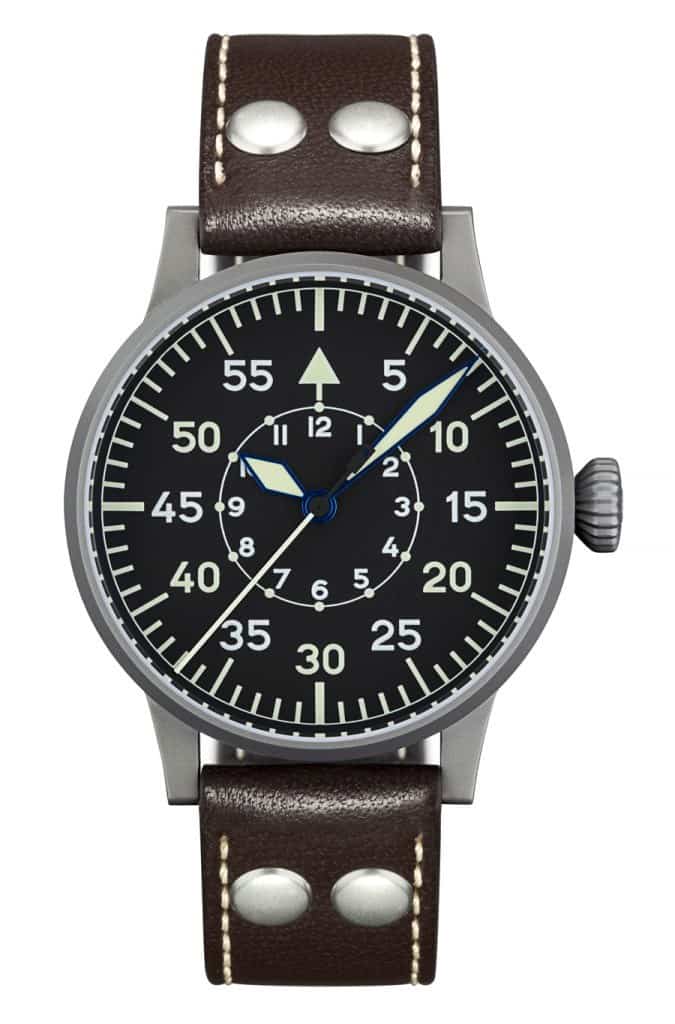 4. Junghans Max Bill Automatic
In this category of watches under 1000 Euro, the Max Bill from Junghans is a longtime favorite by many of you. This Max Bill Automatic has a Sellita SW200 movement and a diameter of 38mm. Beautiful long stick indexes underline the Max Bill design. The Max Bill has a domed plexi crystal that has a nice magnifying effect on the dial. This watch has a list price of 875 Euro.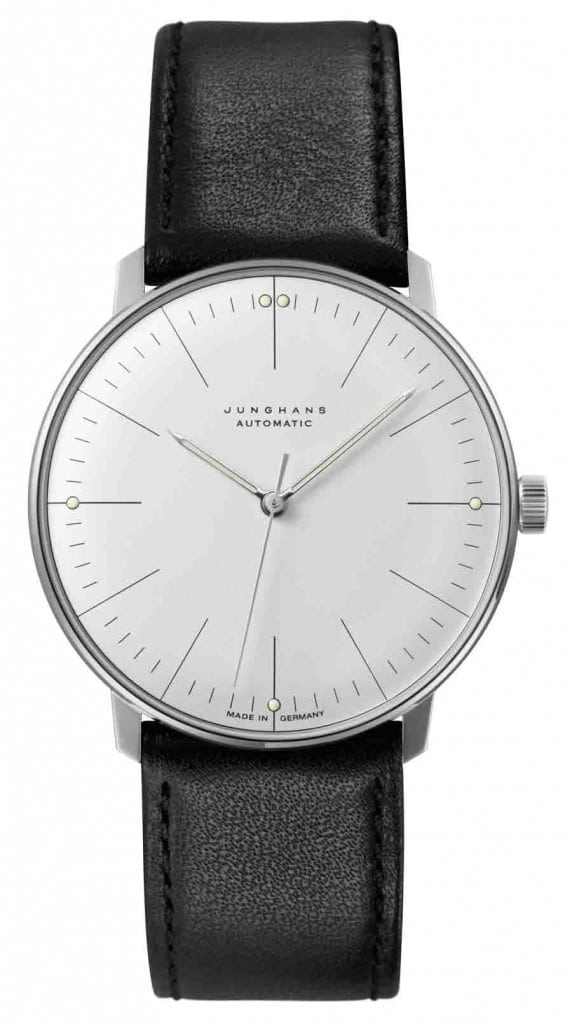 3. Jean Marcel Quadrum II
You might not have heard about Jean Marcel before. However, our German colleagues of WatchTime selected their Quadrum II watch for the watches under 1000 Euro list. Jean Marcel is a relatively popular brand in Germany, but I am not sure how well it does in other countries. Anyway, the Quadrum II has a list price of 950 Euro and is the only rectangular watch in this overview of watches under 1000 euro. Powered by ETA's 2836-2 movement, able to show the day and date on the dial. This watch measures 35 mm x 49 mm and has a stainless steel case. It has a limited production of 300 pieces only.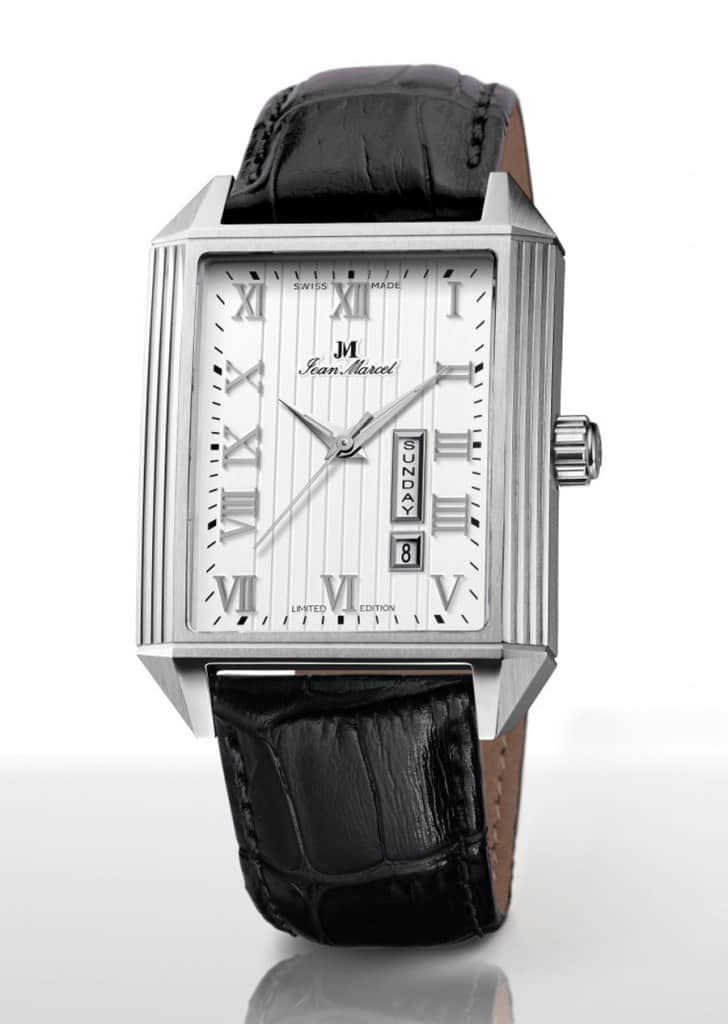 2. Davosa Ternos Vintage
Another watch that is heavily influenced by the Rolex Submainer, but with a friendlier price tag. The Davosa Ternos Vintage, with 'tropical' looks due to the brown dial and bezel. Furtermore, the watch comes on this vintage looking brown strap. For those who love the looks of those vintage Rolex Submariners with tropical dial, this might be a cheaper alternative to wear. List price is 698 Euro. The Davosa comes with an ETA 2824 movement and has a 40mm diameter case.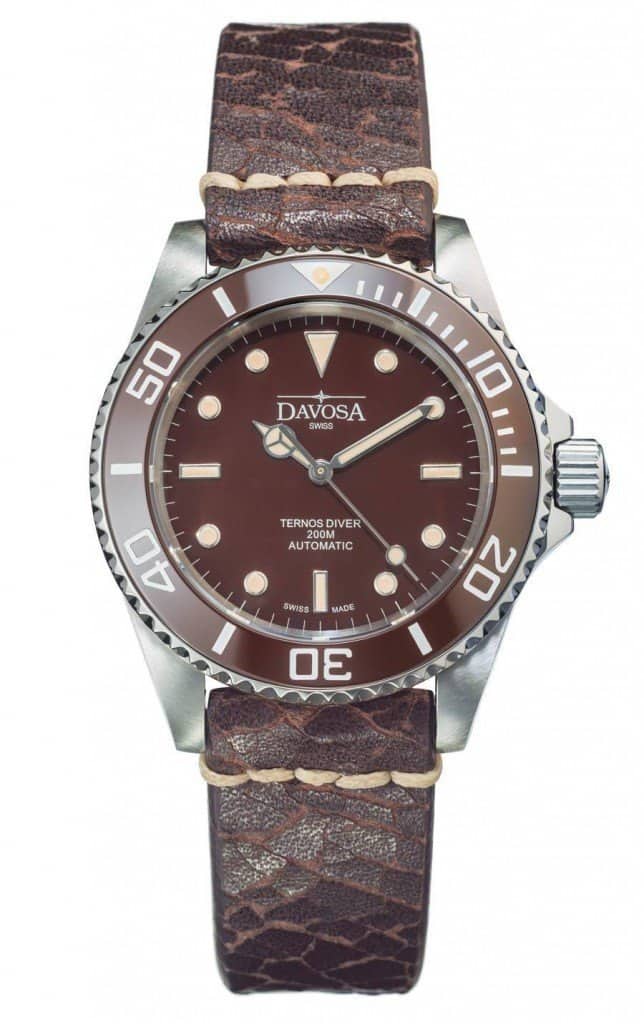 1. Calvin Klein Infinite
This is a brand you probably would not expect to find here, in this list of mechanical watches under 1000 Euro. Calvin Klein is best known for its underwear and, if we stick to watches, fashionable timepieces. However, with this Infinite model they re-introduce a mechanical watch since long time ago. Calvin Klein is part of the Swatch Group and should be positioned before Certina and Tissot. Nevertheless, they offer this 42mm stainless steel watch with bracelet for 525 Euro. The Calvin Klein Infinite is powered by an ETA 2824 movement.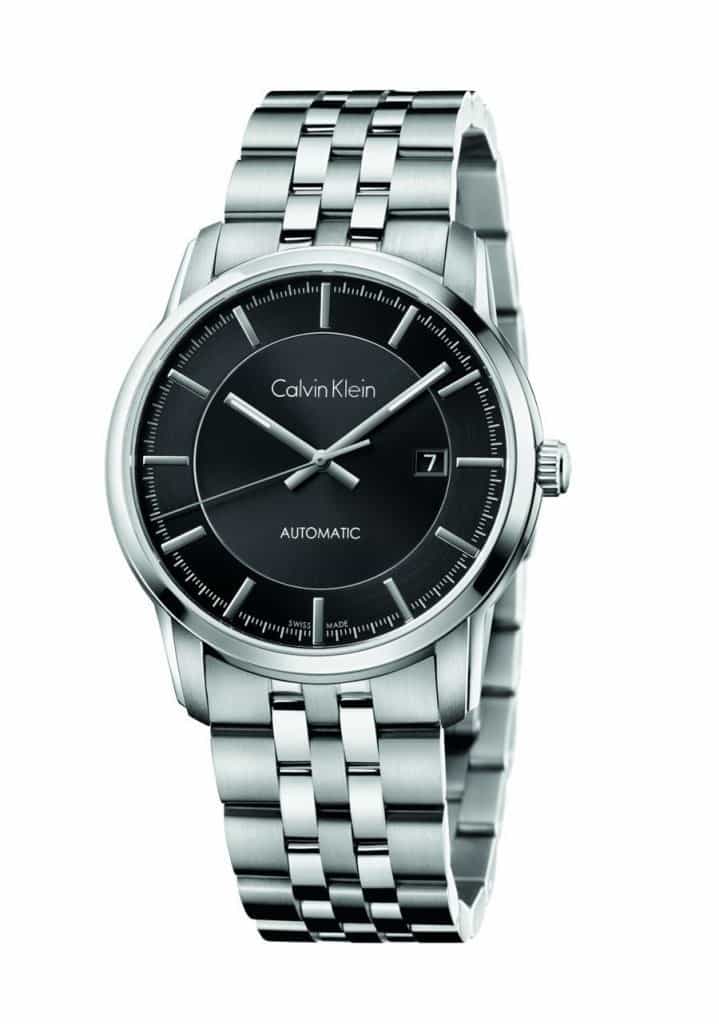 The original German article on mechanical watches under 1000 Euro can be found here and was published a few days ago.