Karina's Top 4 Summer Watches For Women
Time to choose your new watch for your next beach vacation
Transitioning to beach season calls for the perfect watch — one that will not only make you like a "vacay goddess" but will also be your true partner in crime. Can you picture yourself in Zakynthos lying on the white sands of Navagio beach, with its breathtaking cliffs? Perhaps you're jumping into the blue waters of Capri or surfing in Portugal? For fun in the sun, all you need is a timepiece that looks gorgeous and is made for a special purpose: playing in the water or with your kids. Here are my Top 4 summer watches for women who want to give their own beach look a sharp, contemporary twist — one that celebrates and epitomizes the ultimate vacation.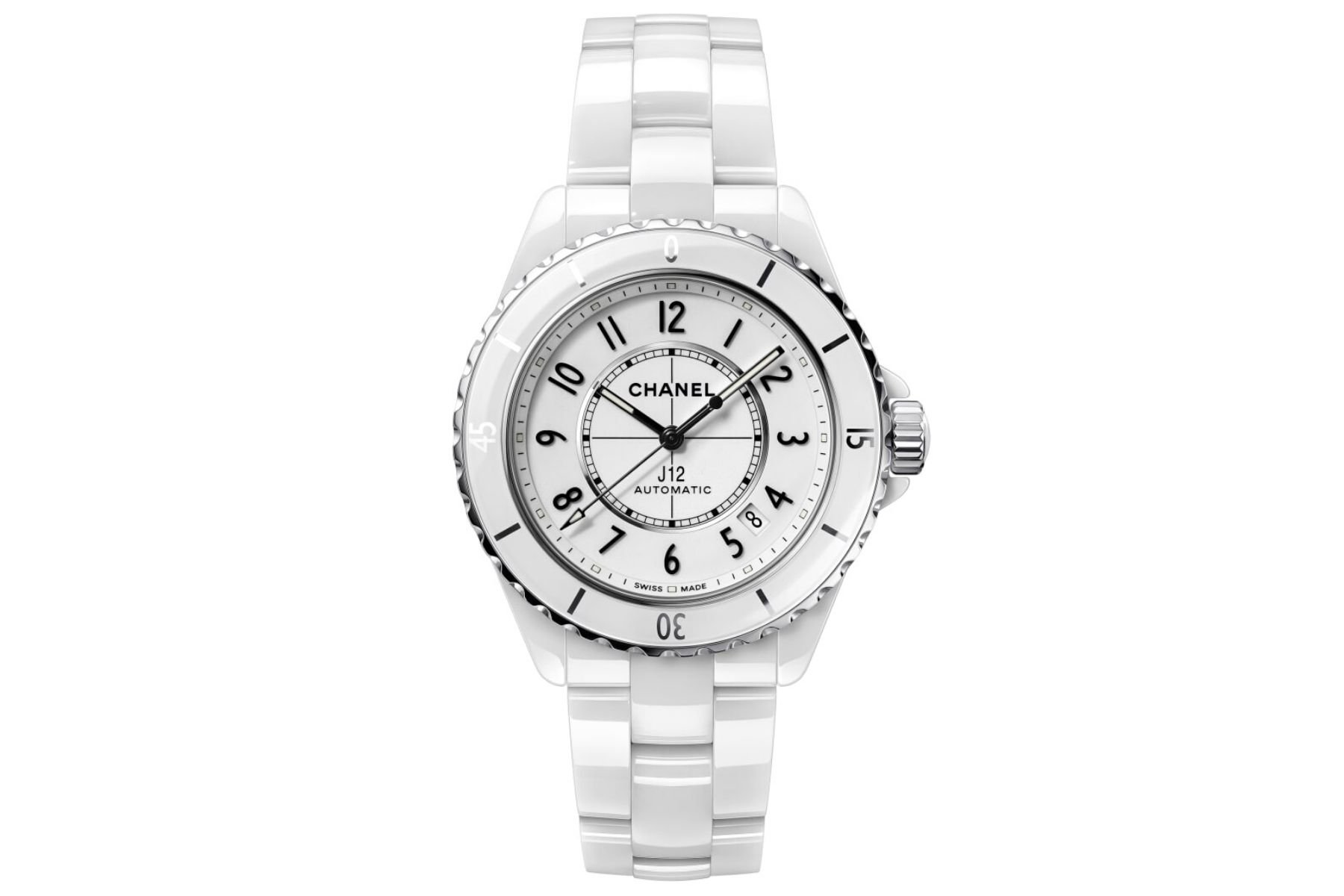 Chanel J12
What could be more classic and modern than Chanel? The J12 is one of the watches that encapsulates a scrupulously feminine, minimalist, and effortless approach to watchmaking. This internet-breaking design (and campaign) is a summer must-have watch for women. 
The automatic caliber 12.1 takes Swiss perfection to new heights of fashion.
Firstly, in recent years, the French maison has perfected its production of technically advanced watches (check out J12 Flying Tourbillon). On the business side, some time ago Chanel purchased a 20% stake in Kenissi. This Swiss watch movement manufacturer that supplies Chanel (and other brands like Tudor and Norqain) with both movements and parts. The automatic caliber 12.1 takes Swiss perfection to new heights of fashion. Boasting a 70-hour power reserve with a COSC-certification, its oh-so-Chanel finishing is visible through a display case back.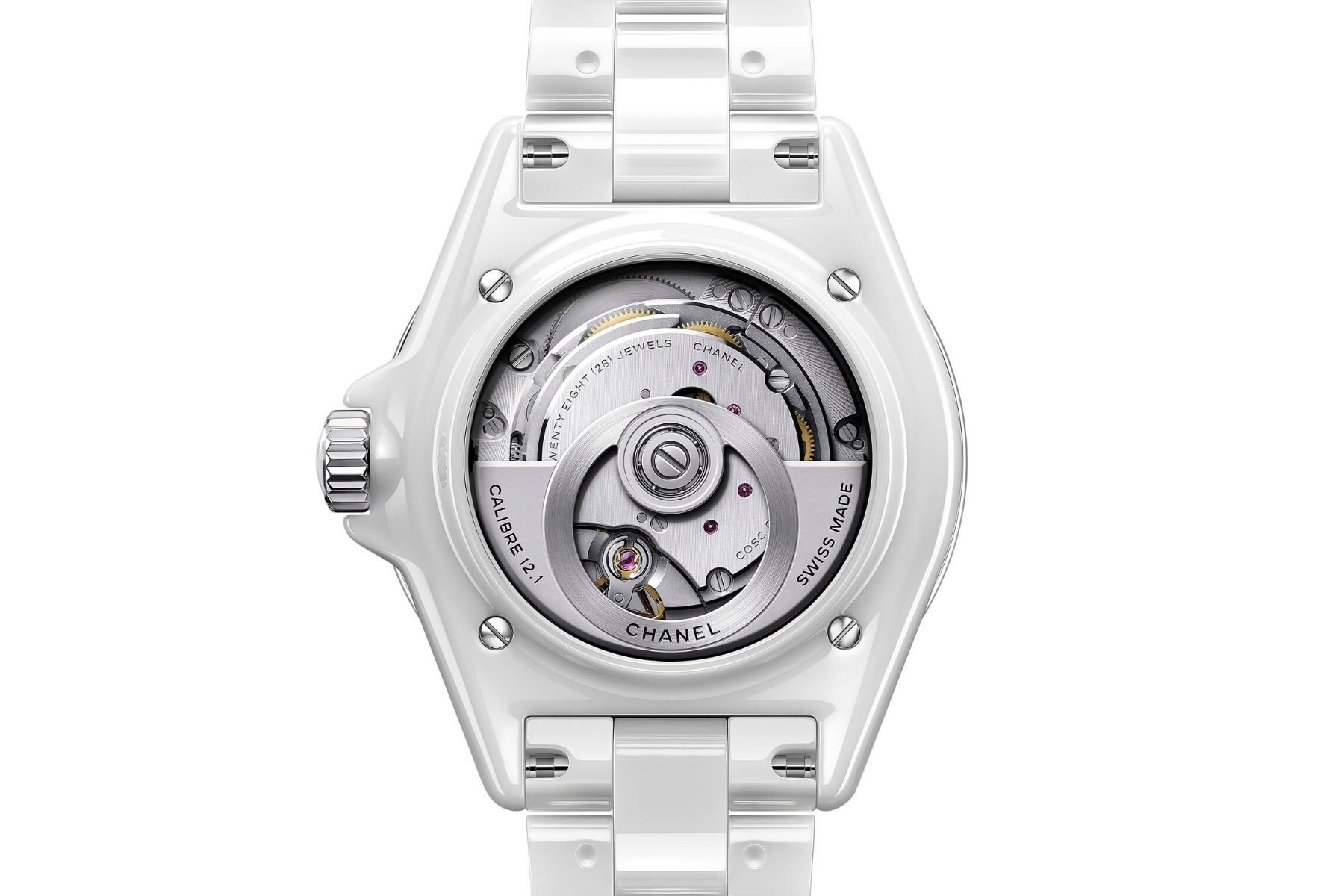 This light-hearted glamour design, with its incredible movement, is water-resistant up to 200 meters, making it an absolutely ideal 38 mm dive watch. What's more, its light, white, polished ceramic will pop against your tanned wrist. Additionally, the contrasting Arabic numerals boost the sportiness of the lacquered dial and matching ceramic bracelet with its triple-folding clasp.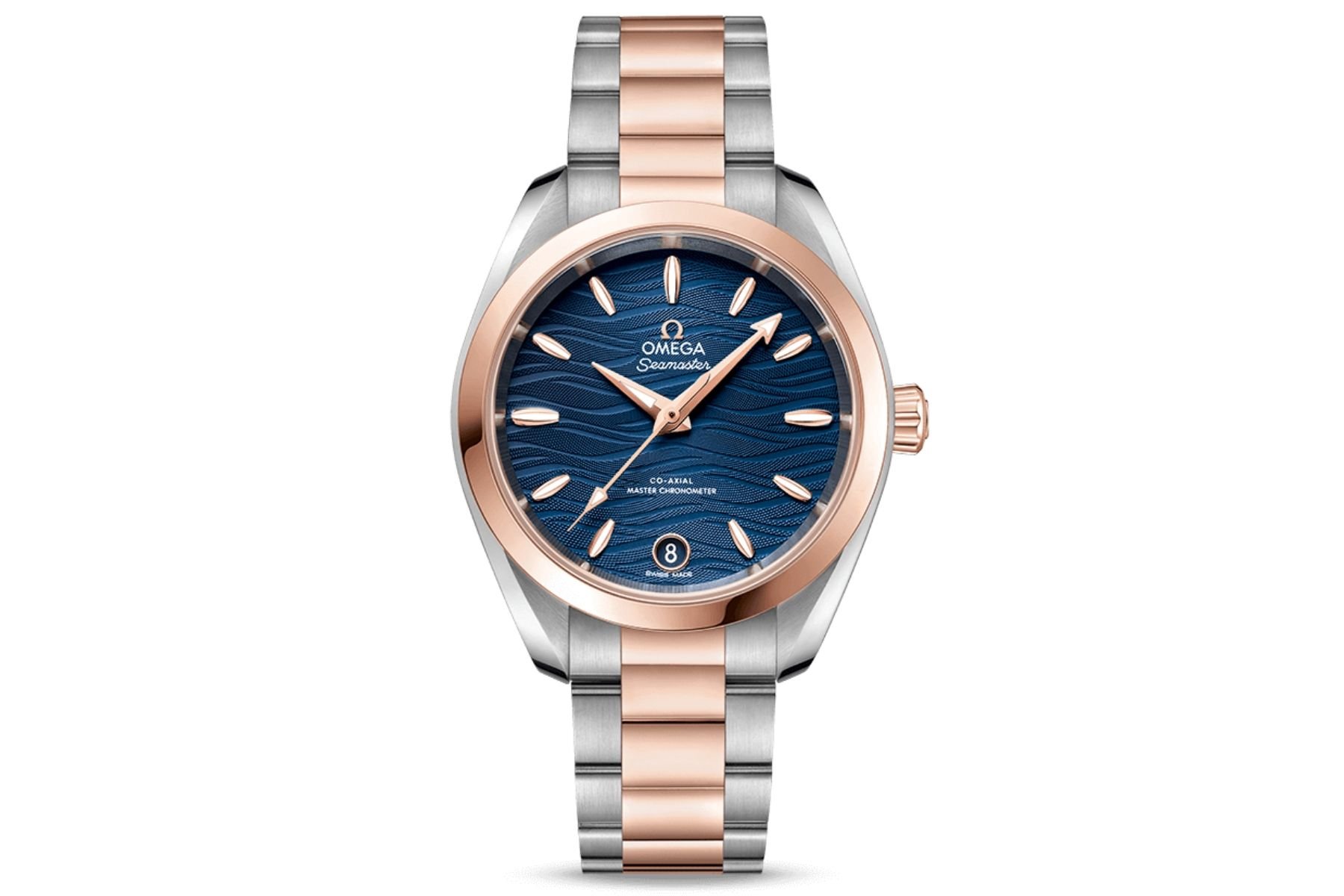 Omega Aqua Terra
The Aqua Terra is a cornerstone of the modern Omega catalog. Omega consciously uses its power to prove that there's no limit when it comes to creating the most versatile timepiece. This Aqua Terra, with its wave-patterned blue dial brings a feminine lustfulness to the classical design. Is this a watch for a woman celebrating her power? Yes.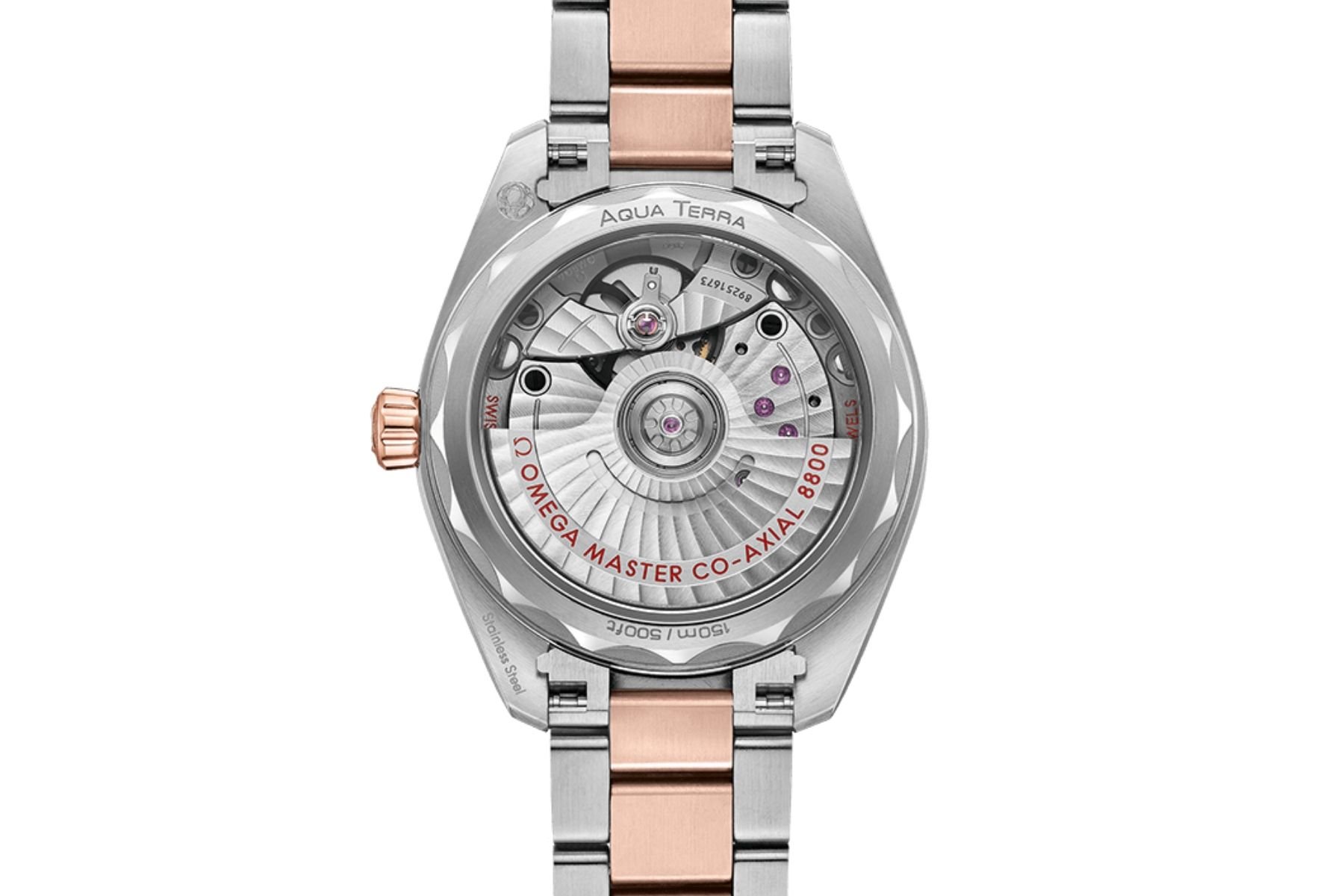 This watch is a "safe choice" but it could have gone very wrong indeed had the designers veered just slightly off-course. Luckily, on the right wrist, this pared-back design comes to life. If you have a strong sense of self and tend to elevate the things you wear to another level, you might just have hit the jackpot with this option.
Water-resistant up to 150 meters, at its heart the Master Chronometer Calibre 8800 certified by METAS beats away. Visually, the AT concept is nothing that other players couldn't have come up with. But in this specific case, the unique dial turns the table on other standard designs. The deep blue face with a wavy pattern perfectly integrates with the Sedna gold indexes. Throw in luminescent hands and you're left with a remarkable three-dimensional impression.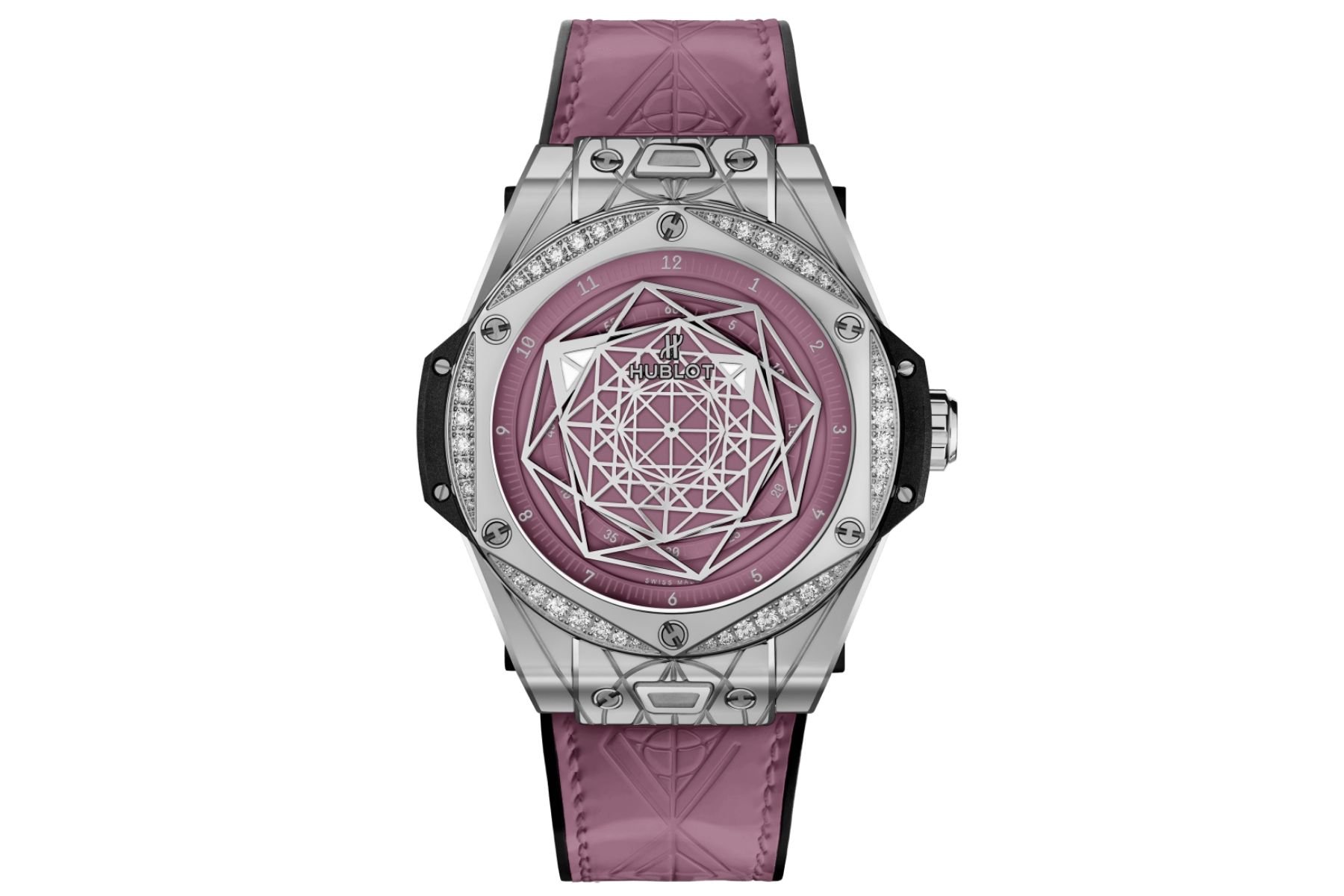 Hublot Big Bang One Click Sang Bleu 
The Hublot's Big Bang One Click Sang Bleu is a futuristic lady's timepiece. It is a work of art on the wrist. True, it is not for everyone. But for those women with a vivacious character, the input of contemporary artist Maxime Buchi will surely strike a chord.
In a world where principles and standards seem fixed, Hublot emphasizes a fresh approach to design. The brand is always interested in finding new fusions. Watchmaking and art. The two are similar but distinct. Here they combine to create a powerful summer watch for women.
…it features the in-house HUB1710 self-winding movement with the power reserve of 50 hours…
The Hublot Big Bang One Click Sang Bleu has a sharp and compelling design. It has a relatively modest diameter of 39mm. That scaled-back housing is engraved and studded with diamonds — lots of them. A shiny pink calf leather strap is not for the faint-hearted, but that rounds out the extent of the external frivolities. To finish, it features the in-house HUB1710 self-winding movement with the power reserve of 50 hours and it's waterproof up to 100 meters.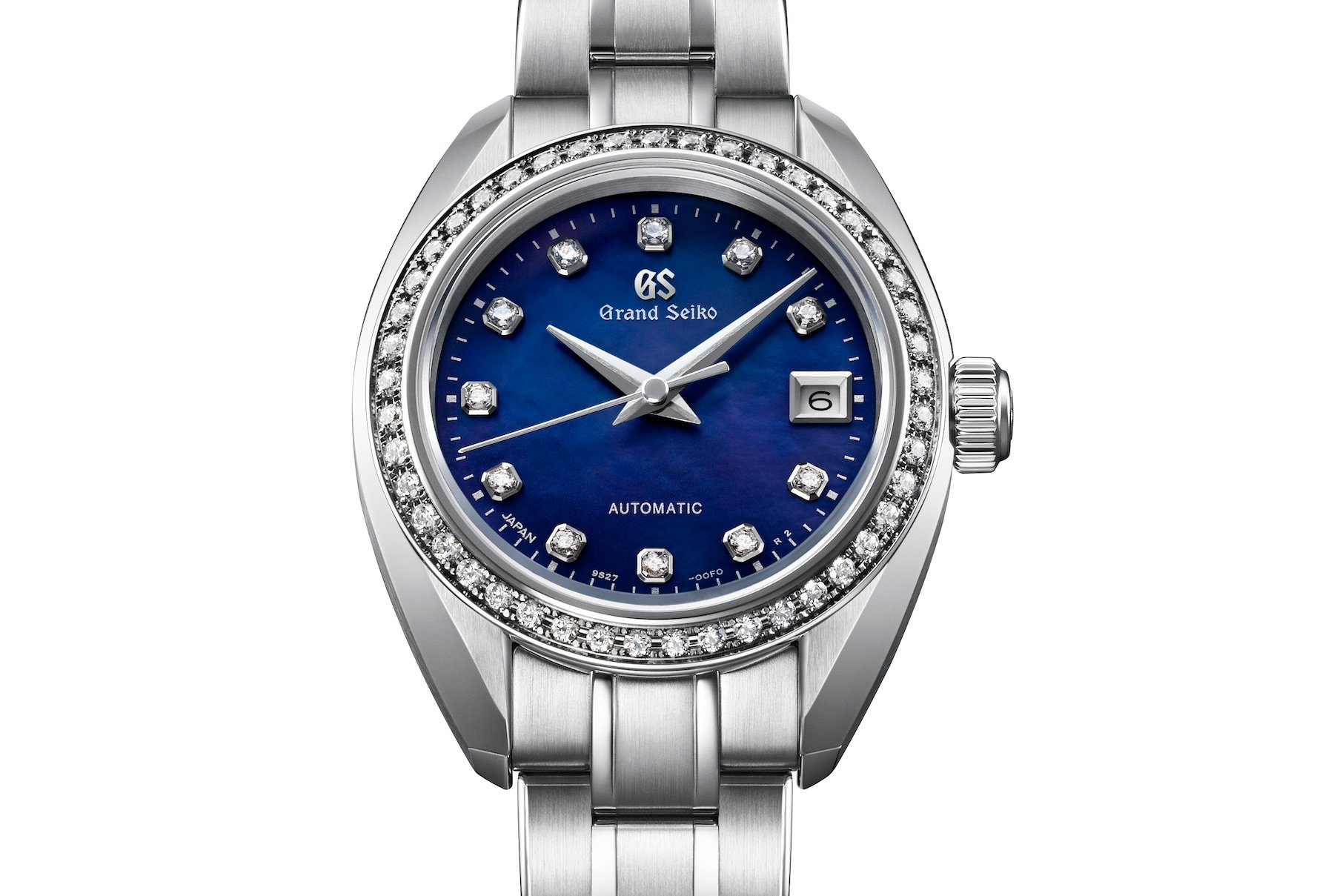 Grand Seiko STGK015
One of the coolest girls in watch journalism, Sky Sit, has already covered the STGK015 for women some time ago. But why is this elegant, sporty-styled watch worthy of your attention? 
This ladies' Grand Seiko is exceptionally well-executed to serve the growing cohort of women who are looking for petite alternatives to sports timepieces. The 27.8mm stainless steel case incorporates automatic movement 9S27. Exclusive to GS, it gives high precision and a great power reserve of 50 hours. While the case ensures a water-resistant to 100 meters.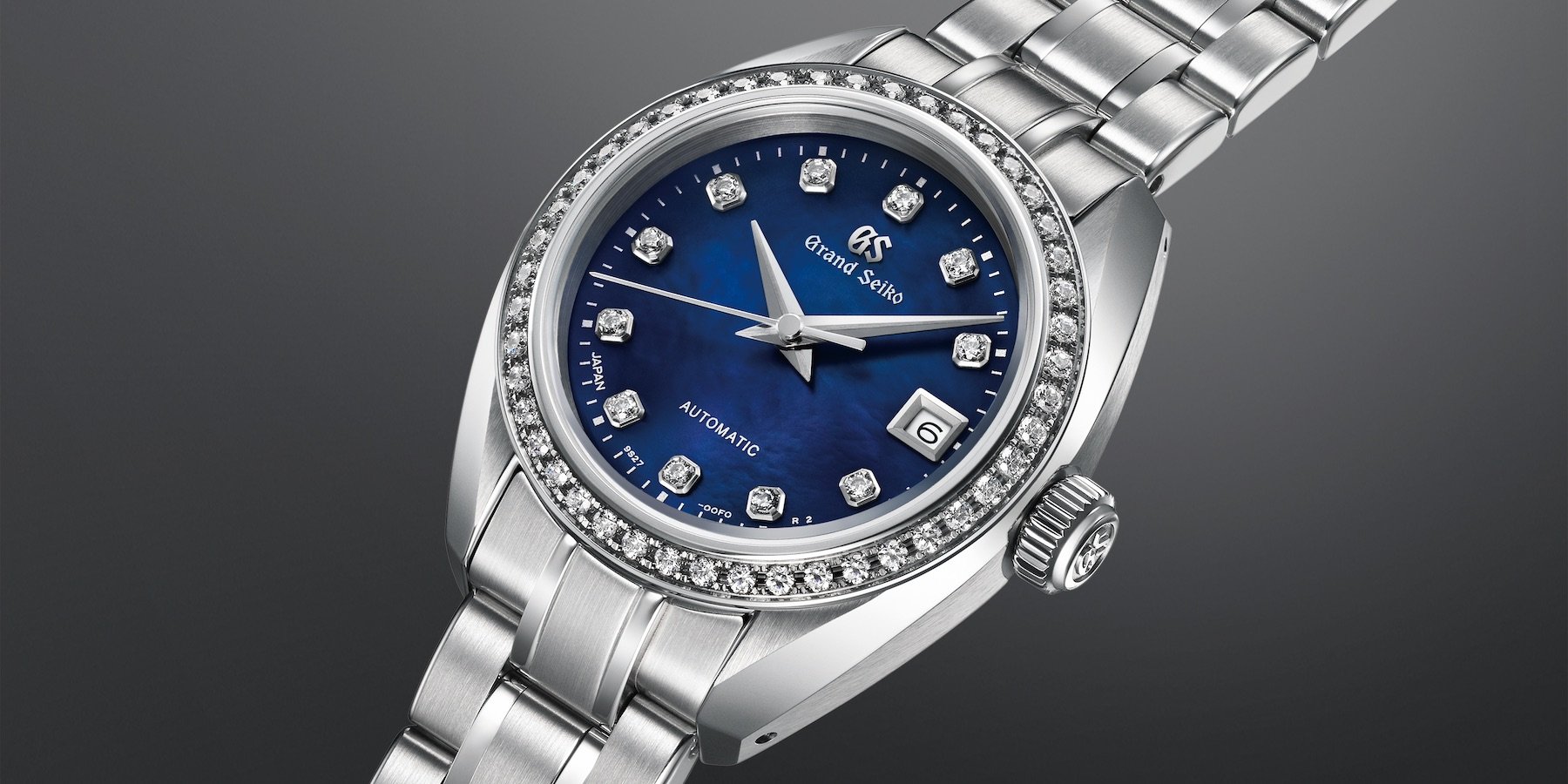 Moreover, this model takes Grand Seiko's signature blue dial but gives it a stylish twist. Instead of going for a flat color, the dial is actually made from mother-of-pearl. This is teamed with diamond-set hour markers and bezel. Sparkling and sexy, but with references to the well-known GS Elegance creations. Not only this petite GS is appropriate for every summer occasion but it gives a luxurious boost to any outfit.
Sole. Mare. Vacanze.
Anyone familiar with me knows that I love monochromatic watches. I think from this list the prize for the ultimate summer watch for women goes to J12. Water-resistant to impossible depths, a 70-hour power reserve, and the ceramic case/bracelet combo? Yes, for me this is the one. The fact that it is made from the most durable and practical materials for summer is a huge selling point for me. It's scratch- and temperature-resistant, but what's most important — you can take it into saltwater without worrying about it.
However, my personal vacay timepiece is and will remain (for now) the Omega Speedmaster 38. I love water sports as well as relaxing on boats and beaches around Europe. I plan to spend the summer wearing my Speedy somewhere in Italy while surfing and relaxing. For now, I can't imagine wearing any other watch. As much as I adore J12, I would miss the heaviness and beauty of my little beastie. But what's your summer favorite? Let us know in the comments section below.