Speedmaster Alaska Project II re-edition – 52Mondayz, week #9
The Omega Speedmaster Alaska Project II 2008 re-edition is my 52Mondayz watch of week #9
Omega Speedmaster Alaska Project II 2008
This week I will attend an Omega Speedmaster event. Long time friends-of-the-show Ace Jewelers in Amsterdam will open their 'Moon Room Speedmaster Pop-Up' on Speedy Tuesday evening.
On the opening night our own Robert-Jan Broer will give an introduction talk. Ace Jewelers Moon Room will be open at least from February 28th until March 11. Three more evening events can be attended, you'll read about it here: Moon Room Speedmaster Pop-Up.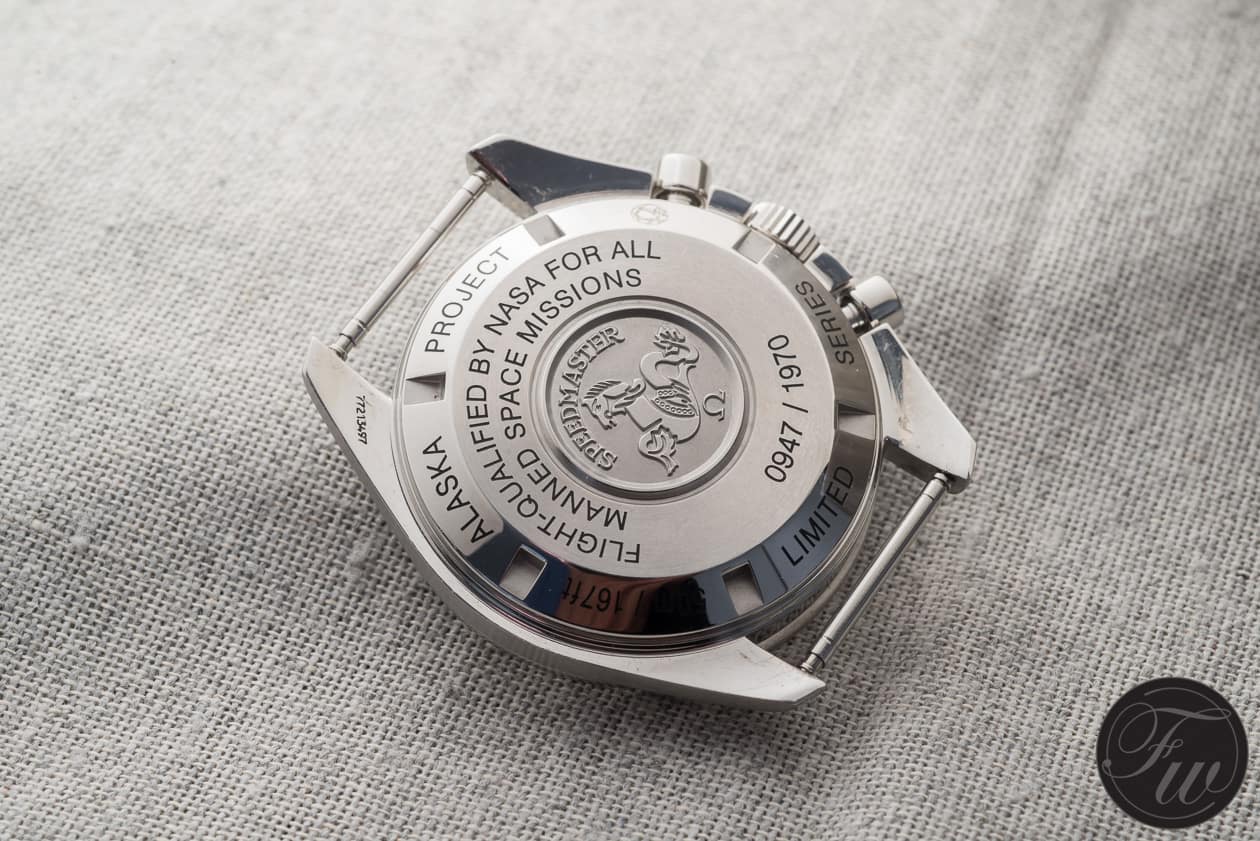 A Speedmaster, What Else?
So what else could I wear this week than a Speedmaster? I chose to wear a rather unseen model, the 2008 re-edition of the Alaska II project. This particular model immediately attracts attention because of its extremely white dial. So it's very different, yet it can be clearly identified as a Speedmaster Professional.
Besides the white dial the chronograph hands are quite different as well. Not only is the regular shaped second hand red colored, the minute and hour counter hand have a very different shape. They look like rockets, hence their nick name 'rocket hands'. They're very readable by the way.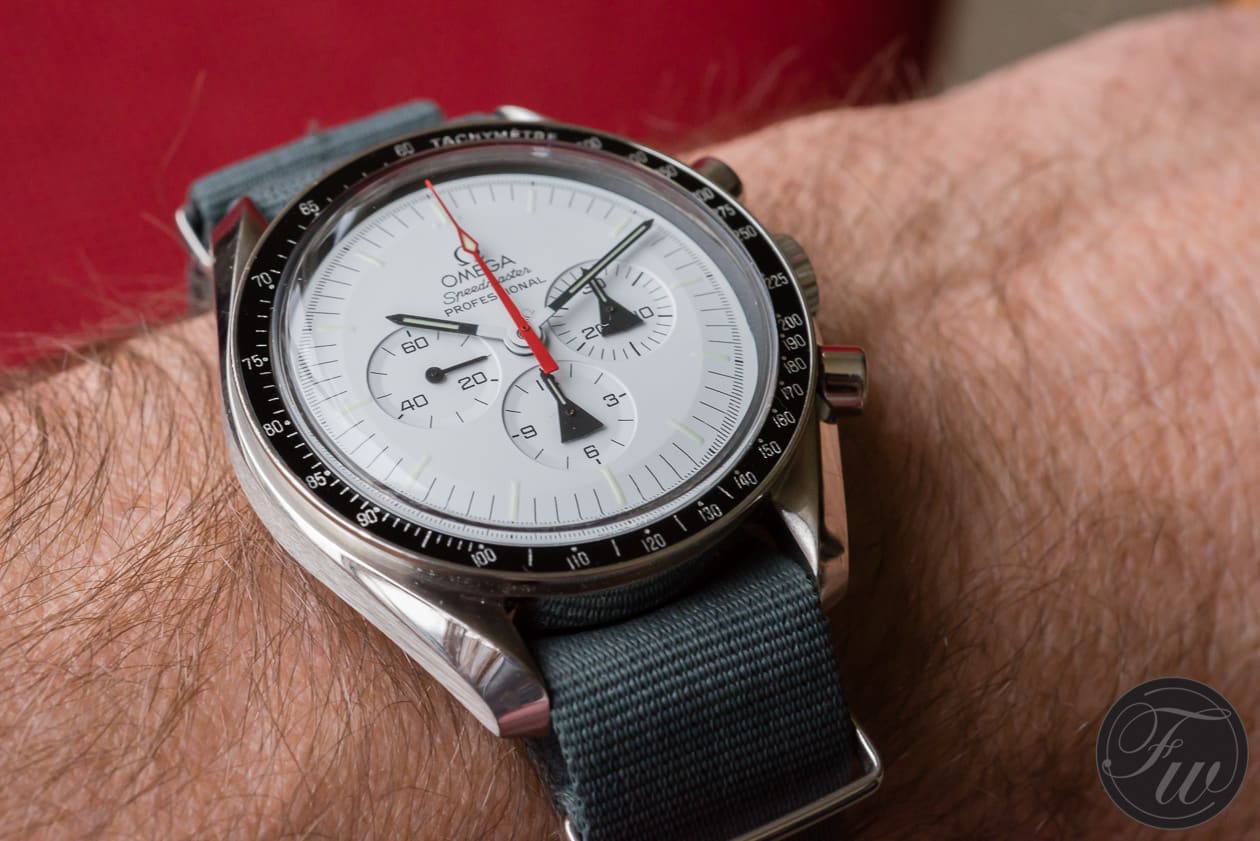 How to wear it
The Speedmaster Alaska Project II re-edition comes in a very complete package. It includes a red aluminium protective outer case for the watch, a long and a short white with red printing Velcro straps, and a regular stainless steel bracelet. Tools to switch the straps are included as well.
However as you can see on the pictures I don't use the protective outer case, nor the belonging white Velcro strap, or the stainless steel bracelet. I've put the watch on a dark grey generic NATO strap which suits it very well I think.
Further reading
I won't go much further into the Omega Speedmaster Alaska Project II re-edition as we did an extensive article already end of last year. So if you want to know the history and all ins and out on this very special Speedmaster Professional please head over to the article here: The Original Alaska II and the 2008 Re-Edition
The Omega reference number of the 2008 re-edition is 311.32.42.30.04.001, in case you would like to search for one. There are two at Chrono24 for sale at this moment, both with an asking price well over the retail price of USD 5.500 in 2008 however..