7 Real Watch Ambassadors
Watch Ambassadors
Only yesterday, during a press event from a watch brand, the topic of 'watch ambassadors' and 'red carpet brands' was being discussed with a colleague watch journalist. Here on Fratello, we touched the subject before (click here for my rant on watch brand ambassadors) so there is no need to do that again. Instead, let's have a look at the real watch ambassadors. People who endorsed a watch that were not on the payroll of a watch brand. People who made a watch famous even, without knowing it themselves. Or realizing which impact they would have on the watch (brand).
Steve McQueen – Rolex
Although Steve McQueen endorsed the Heuer Monaco during the movie Le Mans, he didn't pick it himself. Instead, he could be seen wearing his Rolex Submariner most of the time. A Submariner 5512 and according to this article on The Rake, a 5513 as well. Steve McQueen's Rolex Submariner 5512 was auctioned in 2009 for $234,000 USD. Although McQueen has been spotted with other watches as well (but never an Explorer II reference 1655 for that matter), he is most associated with the Rolex Submariner.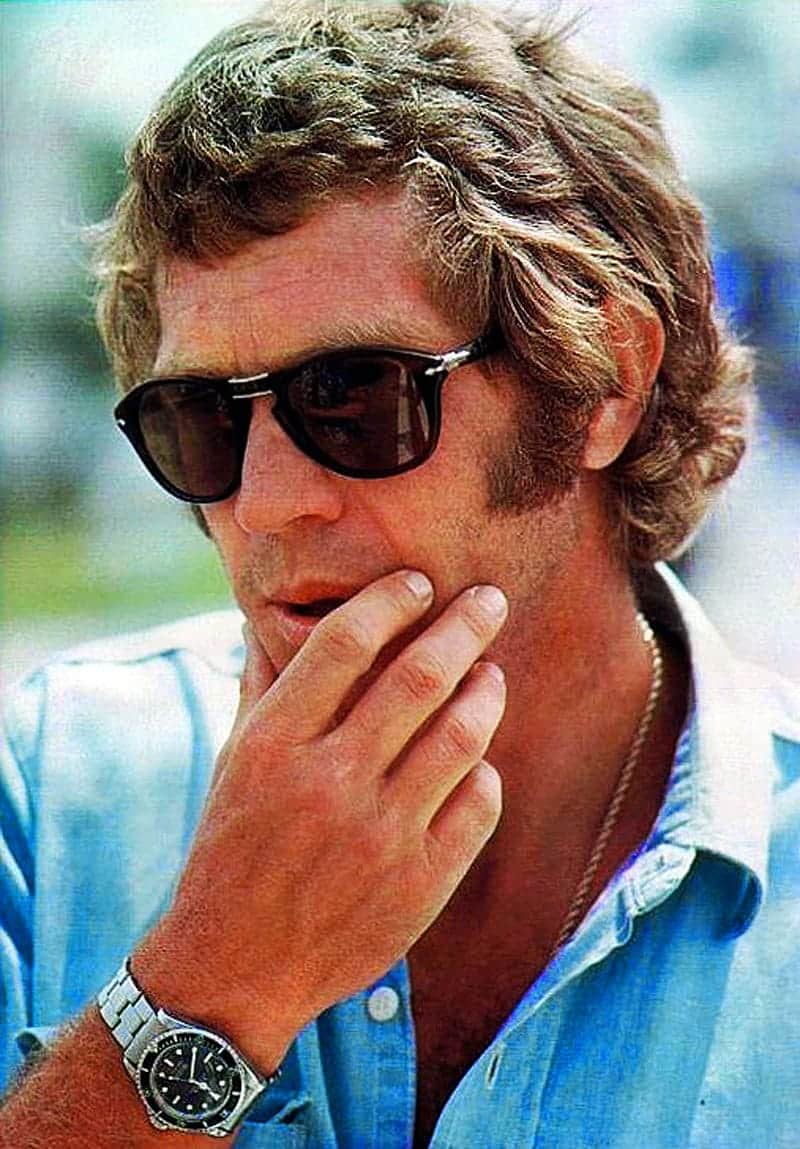 Other famous Rolex wearers
The issue with Rolex is, there are so many, so it is bound to happen that someone cool is wearing one of their watches, without being a watch ambassador officially. What about Paul Newman and the Daytona, some references are even named after him. But let's not forget about 'Magnum PI' (Tom Selleck) and his Rolex GMT-Master, or Ian Fleming and his Explorer. This list would be quite long to be honest, but please feel free to surprise us with suggestions in the comments below.
Reinhard Furrer – Sinn
Professor, pilot and astronaut (amongst other things) Reinhard Furrer was on board of the Space Shuttle Challenger (Spacelab mission) in 1985, between October 31st and November 6th. On his wrist, Reinhard Furrer was wearing the Sinn 140 chronograph watch. This black PVD chronograph was later replaced by the Sinn 142 and today, you'll find a 140 back in the collection.
Bill Pogue – Seiko
NASA astronaut William "Bill" Pogue was initially planned as Command Pilot for Apollo 19, but when this got cancelled, he was transferred to the Skylab program. In 1973, Pogue was the pilot for the Skylab 4 mission. This was the longest flight (84 days) to that date. On his wrist, the Omega Speedmaster Professional for EVA of course. However, during the rest of the mission he wore his yellow dialed Seiko 6139-6002 chronograph. Now known as the Seiko Pogue. Later on, Seiko tried again with their Spacewalk Spring Drive timepiece to conquer space. Another Seiko enthusiast is Jay Leno, with his Sportura SLQ007J timepiece. But just not the same watch ambassador as Colonel Pogue. More on the topic can be found here.
Don Johnson (Sonny Crocket) – Ebel
There were times when Ebel was a cool brand. Truth. In the 1980s, Don Johnson was spotted wearing a fake Rolex Day-Date at first in the popular Miami Vice series. That changed when one of the main characters, Sonny Crocket, started wearing an Ebel Sport Classic Chronograph. At the time, Ebel used the El Primero movement (ticking at 36,000vph) for that chronograph watch. It was before Ebel started using their own caliber (137) movement. Whether Don Johnson was given this watch or bought it himself, he could also be seen wearing it outside the set. A pity what they did to this brand, they had some cool stuff going on.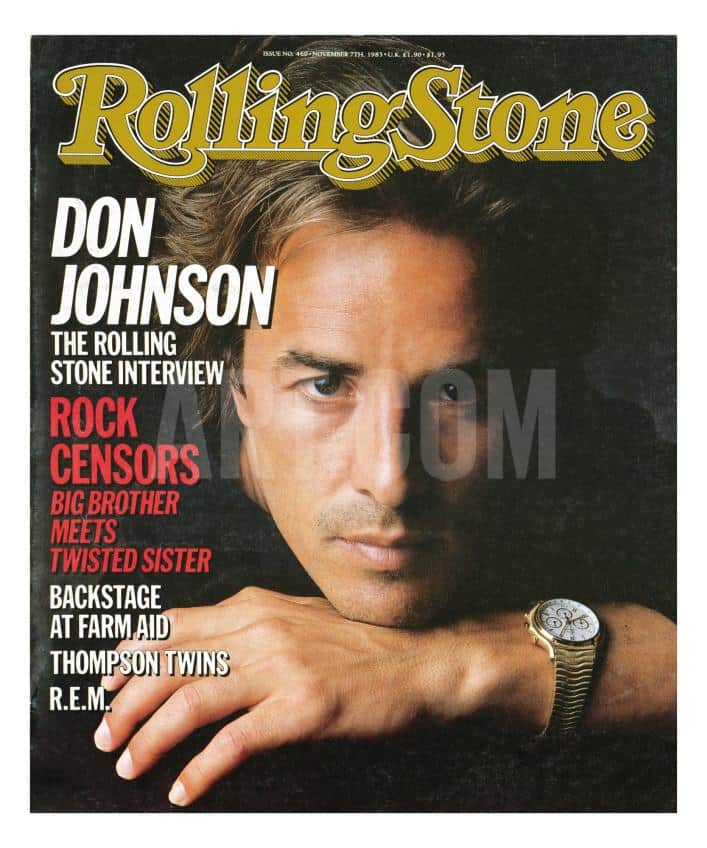 Miles Davis – Breitling
Not only astronaut Scott Carpenter wore a Breitling, also jazz legend Miles Davis had a Breitling Navitimer reference 806 on his wrist. We covered it briefly in our big Breitling 'Vintage Experts Interview' article, but it widely known that jazz trumpeter wore a Navitimer. There is a large number of images that can be found on the internet where you can see Davis wearing his Navitimer. A companion for a long time, as it seems.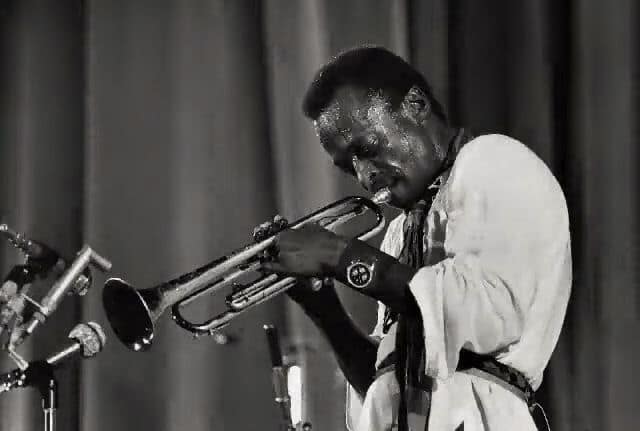 Gianni Agnelli – Omega
We could have mentioned a couple of other names here, as there were many famous people wearing an Omega and unintentionally endorsed it. John F Kennedy, who wore an Omega during his inauguration and who was actually the one that made the space program so important. NASA for making the Speedmaster part of the official astronaut gear, or better yet, astronauts Gordon, Schirra and Slayton who bought a Speedmaster even before NASA started a procurement process for their watches. No, we picked Gianni Agnelli. The former FIAT boss who not only made FIAT the most important company of Italy at the time, he was also known for his excellent sense of style and fashion. Wearing the Omega Seamaster PloProf 600M over his sleeves, for instance.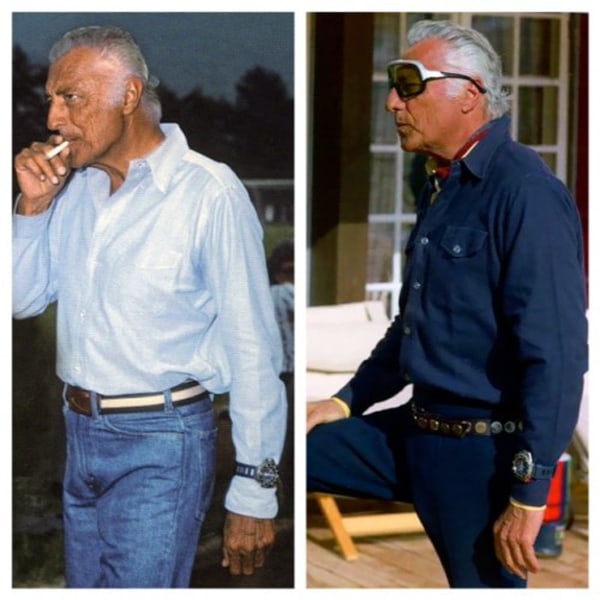 Andy Warhol – Cartier
Just like most of the big brands, Cartier also has a line-up of famous people who can (or could) be seen with their watches. Jacqueline Kennedy (Onassis) wore a Cartier watch, but also Lady Diana wore a Cartier watch (so does her son's wife, Kate Middleton), but also quite some men are and were seen with Cartier watches. Among them, artist Andy Warhol. He wore this 18 carat gold Cartier Tank, with white dial and Roman numerals. A very well considered purchase, based on his statement "I don't wear a Tank watch to tell the time. Actually I never even wind it. I wear a Tank because it is the watch to wear!".
Shortly after his death in 1987, he sold most of his estate via auction to have a foundation created for the advancement of the visual arts. $20 Million USD was raised during auctions, of which the Cartier fetched $5000 USD.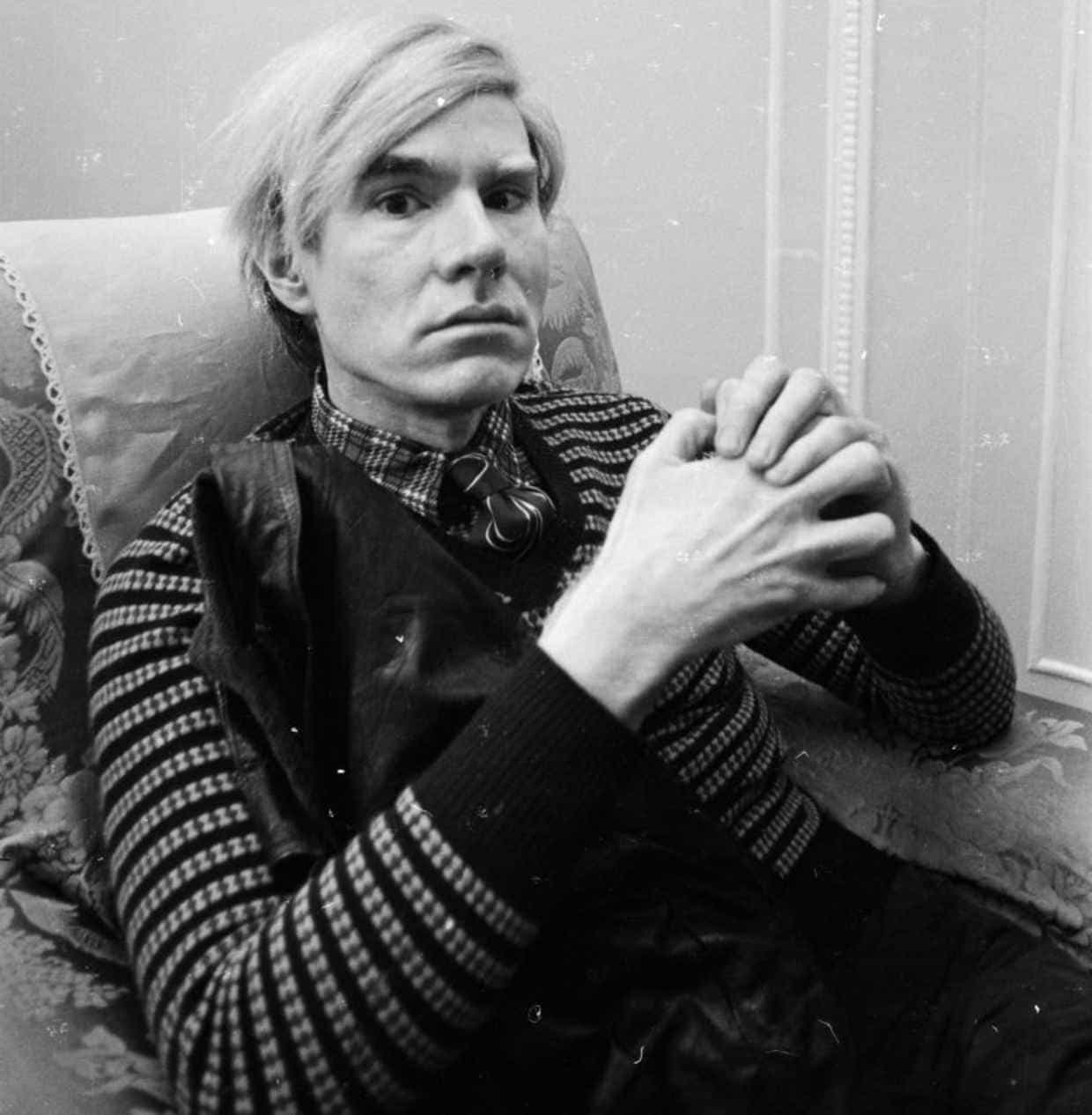 Have More?, Please Share!
These 7 was just a few of the real watch ambassadors, but we're pretty sure there are other important ones to mention as well. Please use the Disqus comment system below to enter your favorite real watch ambassadors.