A Handful Of Highlights From Only Watch 2023
There are some fantastic lots at the 10th biennial auction for charity
This past week, news broke concerning the Only Watch 2023 lots. This year, 62 pieces will go under the hammer in Monaco, and the proceeds will go toward research on Duchenne muscular dystrophy. Aside from it being a great cause with nearly CHF 100 million raised over prior events, the watches tend to be exciting! Today, we'll share several of our favorites.
Only Watch 2023 promises to be an exciting event once again when it kicks off on November 5th. Here, we get to see watch brands bring unique pieces to auction for a worthy cause. Sometimes, the watches are very much in keeping with the brand's DNA, while other times, they're quite wild. We also get to see relatively low-cost brands show up alongside truly expensive Haute Horlogerie makers. I'd like to say there's something for everyone here, but the reality is that even low-cost watches end up selling for big money. Let's have a look at the pieces that really stand out for 2023.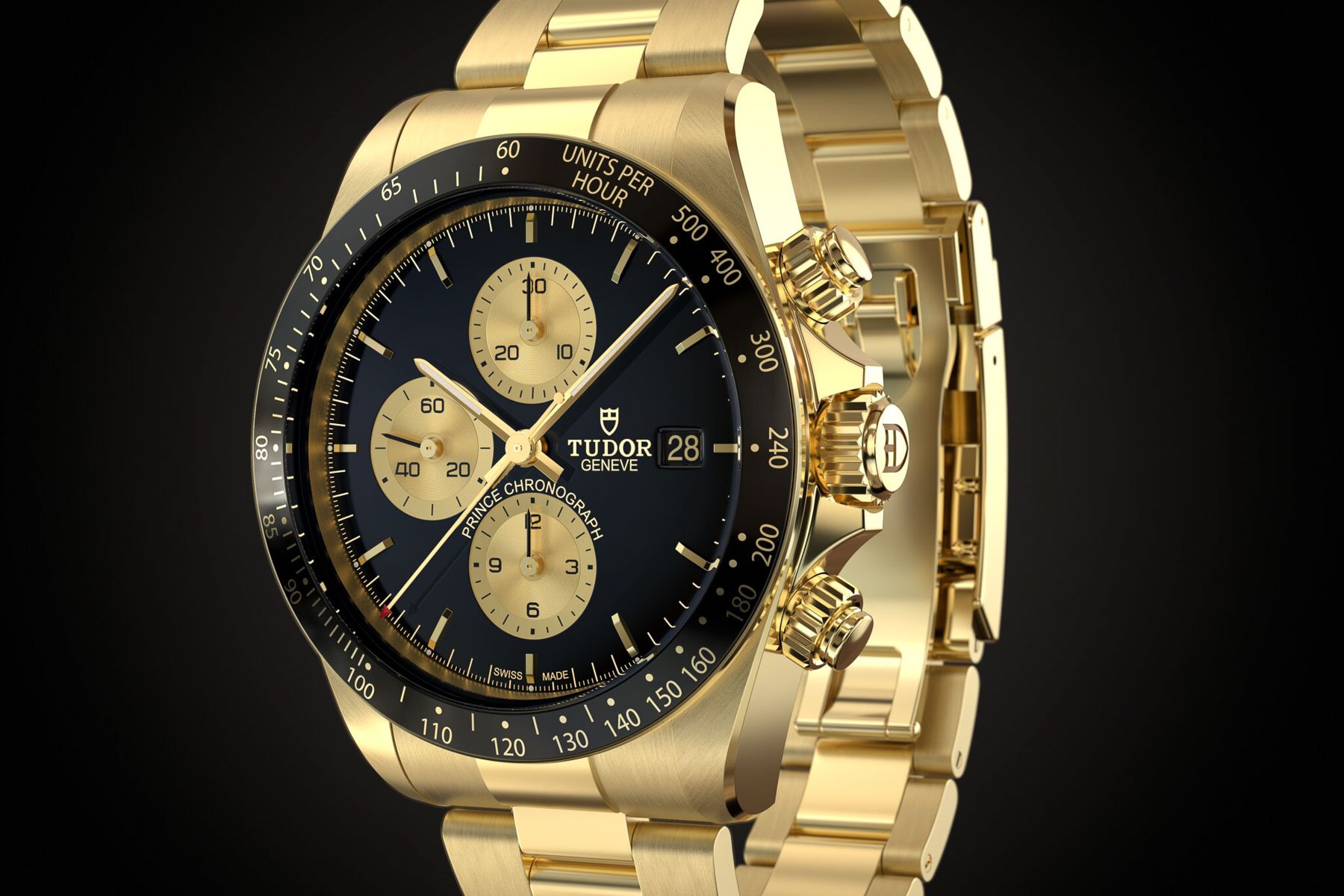 Tudor Prince Chronograph One at Only Watch 2023
The Tudor Prince Chronograph One for Only Watch 2023 was an obvious choice for one of our picks. Tudor always brings one of the most anticipated lots, but this year, the brand has done something rather interesting. Just when we thought Tudor was running out of back-catalog opportunities to mine, we see a new version of the "Chrono-Time." Many of you will see this and associate it with the "Big Block" chronographs (mostly under the 79180 reference) that were prevalent in the '70s and '80s. This new watch brings in attributes like a sapphire crystal, so I'd liken it more to the later 79280, but that's just me getting into semantics.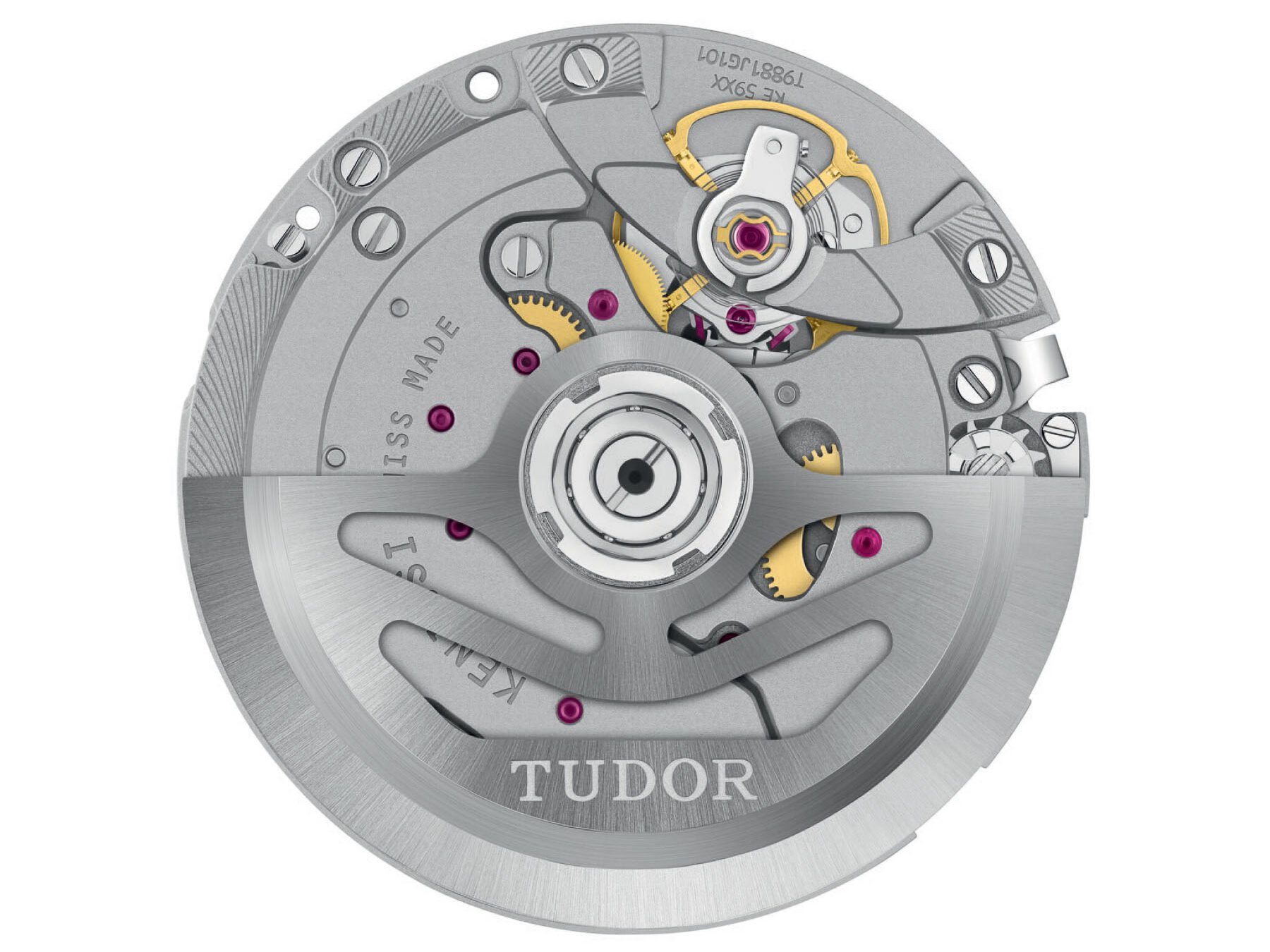 Regardless, the Prince Chronograph One for Only Watch 2023 is hot! The 6-9-12 layout is back (okay, that's not a favorite of mine, but it works here) along with a prototype column-wheel movement called the MT59xx. Interestingly, the Kenissi signature is on the movement due to its non-production nature. The 18K gold case is 42mm in diameter and features a matching bracelet. Will we see this one in regular production with more affordable materials? I think the odds are very high (Monte Carlo, anyone?). The estimate on this piece is CHF 25,000–35,000, which is openly laughable. Everyone knows it will sell for much, much more. I'll share some inside Fratello talk — we felt this would be a perfect watch for Dave. He isn't a fan of gold, but he's simply too young to realize what's right in the world.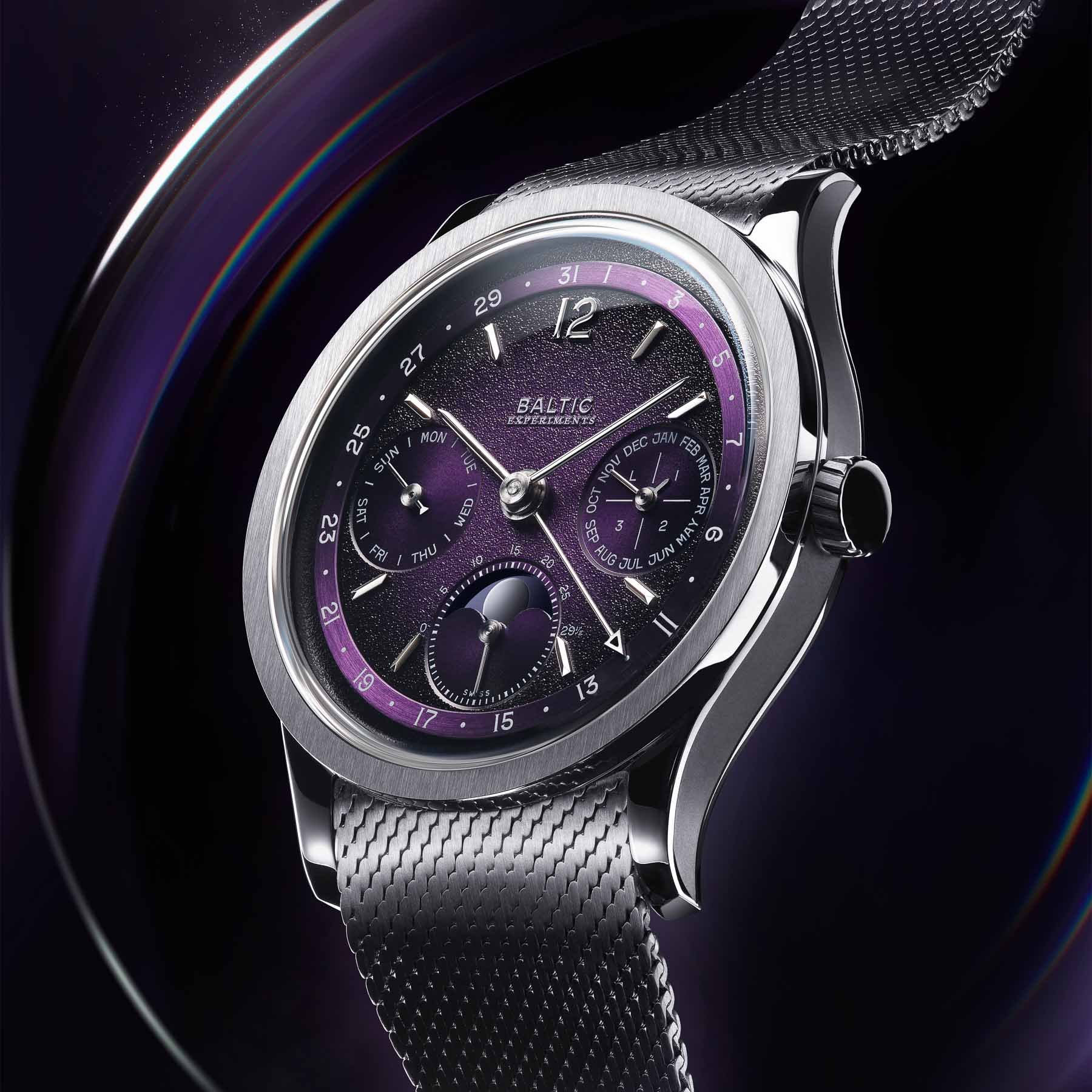 Baltic Experiments Perpetual Calendar
Baltic will present a piece at Only Watch 2023, marking the brand's second year of participation. Admittedly, this unique watch jumped out to me because of its striking purple dial. It reminded me of aventurine dials we've seen in the past, although it is not made of stone. We know Baltic for attractively priced watches with relatively straightforward movements. This is not your normal Baltic piece!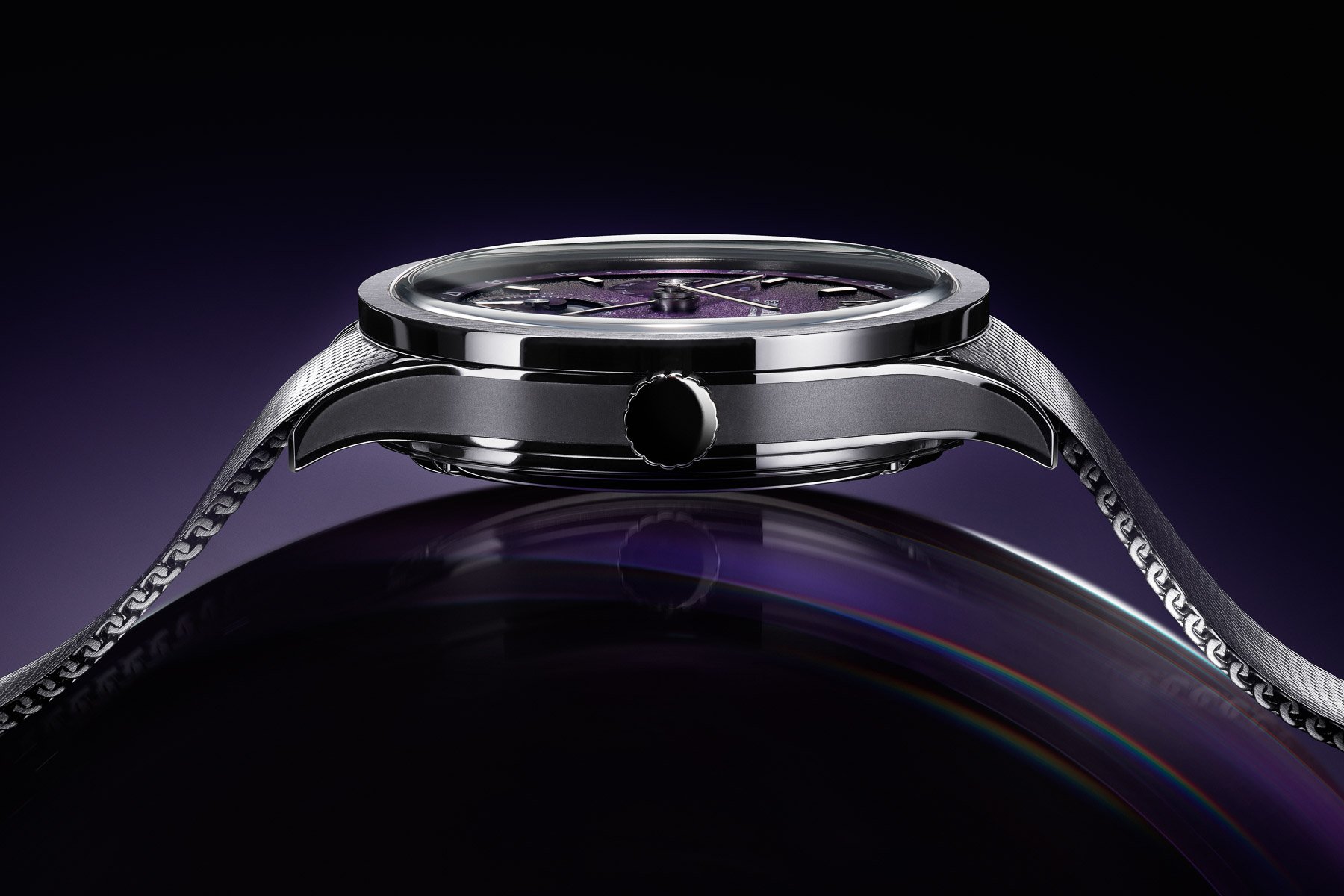 The watch contains a unique movement that was developed by watchmakers at the Maclef company. It uses a Vaucher 5401 micro-rotor automatic caliber as its base. The result is a truly beautiful and clean watch despite the complications. The Grade 5 titanium watch comes in at just 9.8mm thick, 37mm in diameter, and 44mm from lug to lug. This watch has an estimate of CHF 20,000–30,000, which will undoubtedly be in the rearview mirror moments after bidding commences.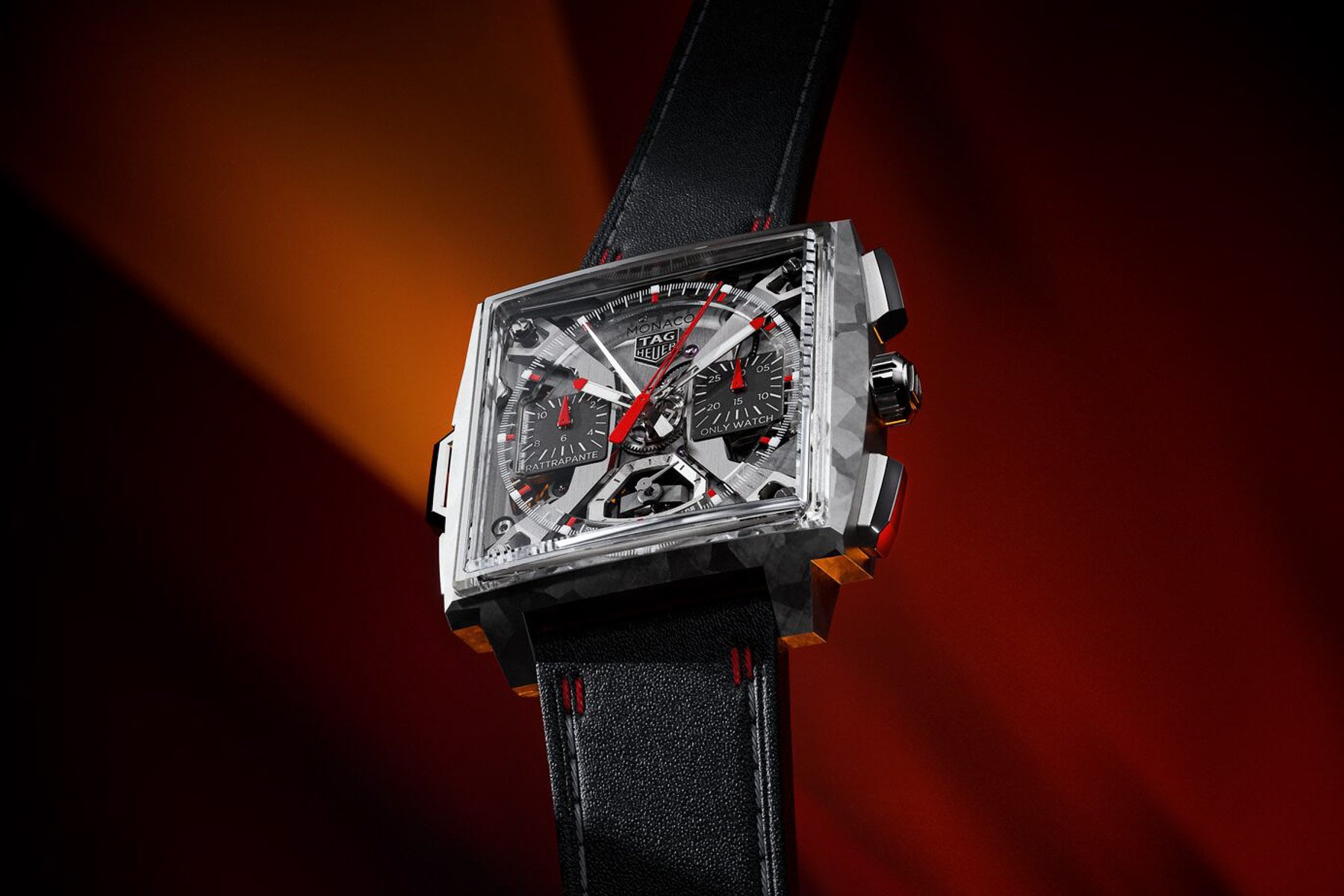 TAG Heuer Monaco Split-Seconds Chronograph
It's appropriate that TAG Heuer brings a new Monaco to Only Watch 2023. This time, the brand has created an avant-garde feast for the eyes that also houses a brand-new movement. Normally, I'm blasé about open-worked TAG watches, but this Monaco is truly striking. There's just so much to take in with the wide expanse of sapphire and its 41 × 47.8mm texturized titanium case.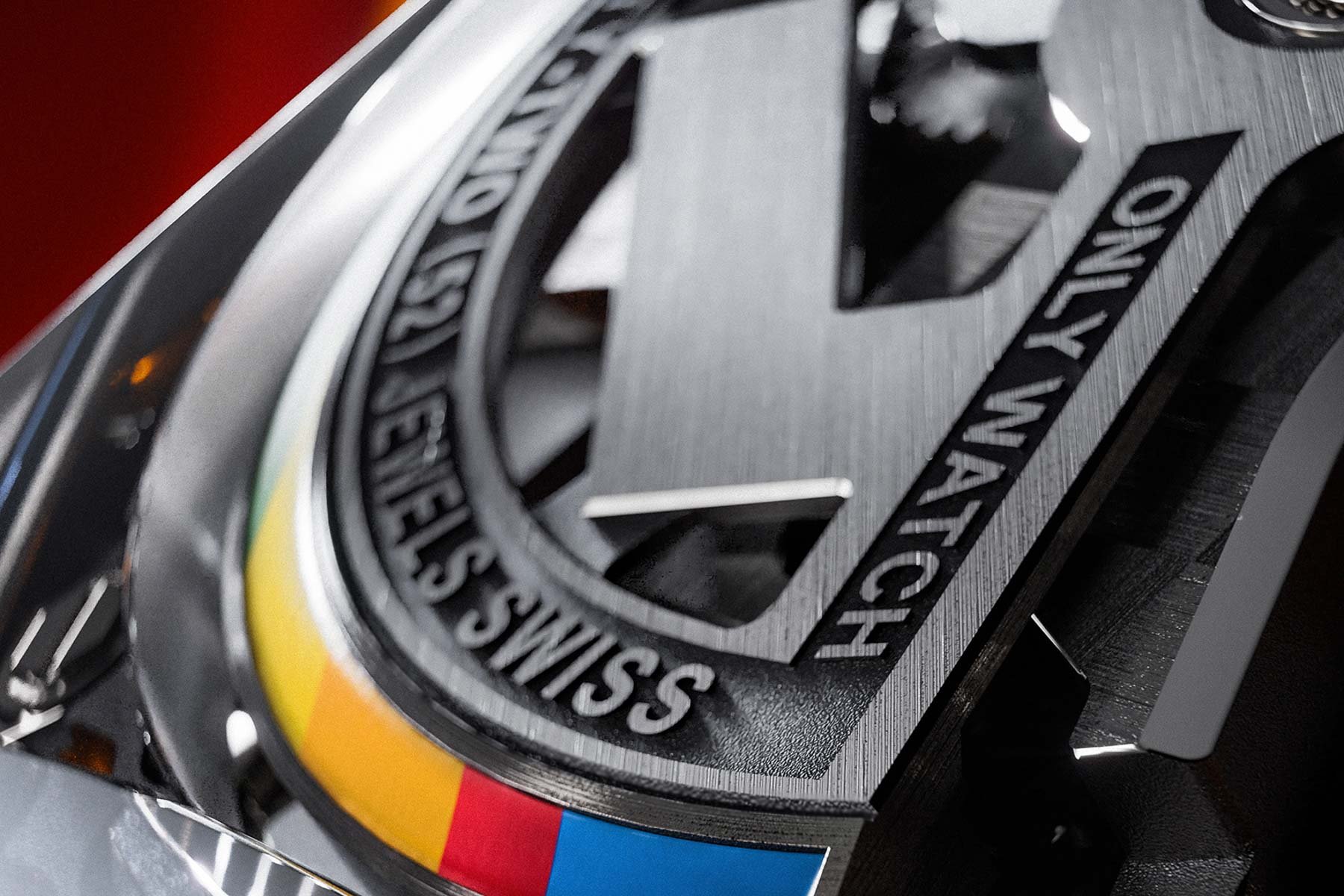 As mentioned, the TH81-00 is a new rattrapante chronograph movement that boasts over 12 hours of hand finishing. Even the rotor is hand painted on its edge with the official Only Watch colors of yellow, orange, blue, and red. Note that this watch also features a pusher at 9 o'clock to operate the rattrapante function. The estimate on this watch is a racy CHF 150,000–300,000.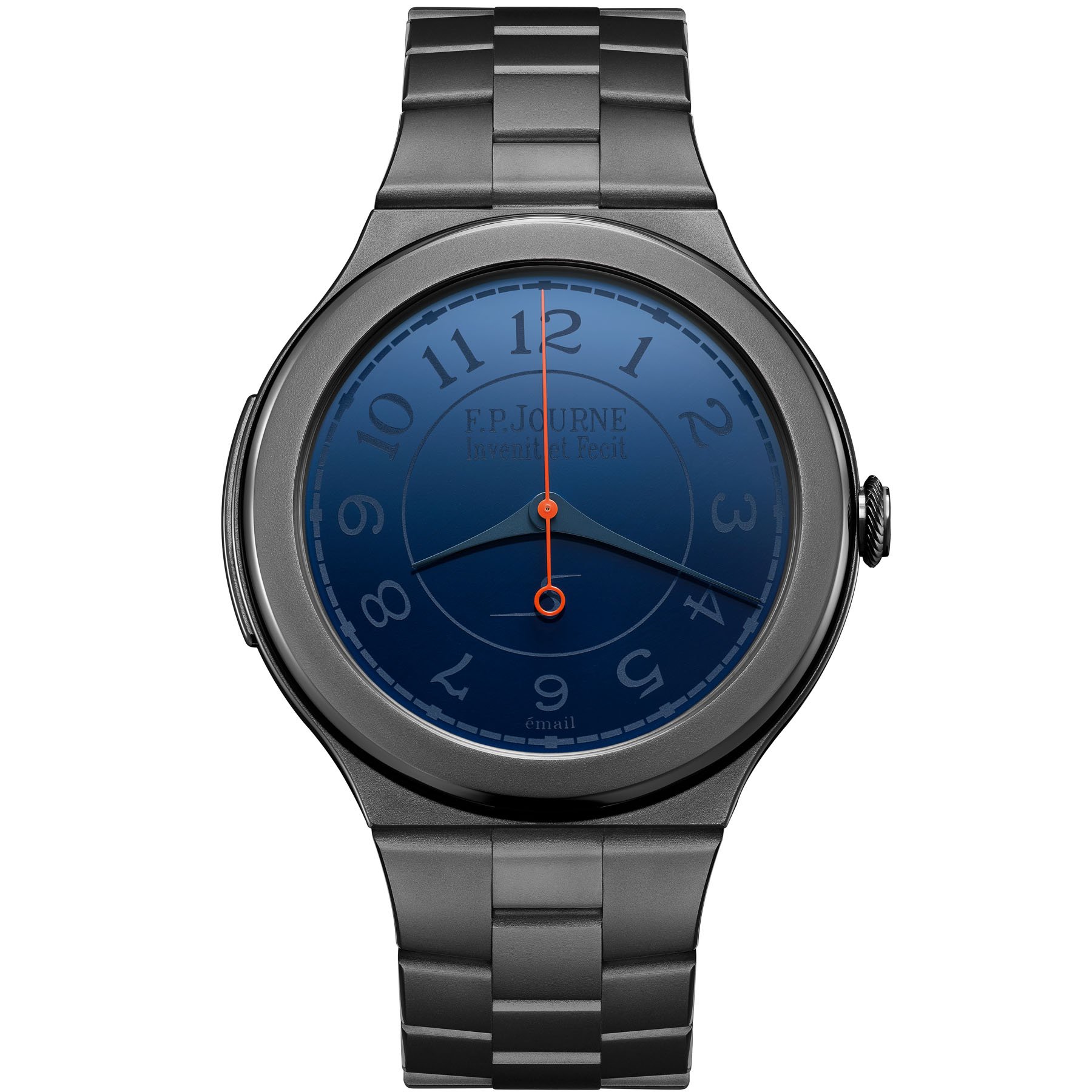 F.P.Journe Chronomètre Furtif Bleu
F.P.Journe watches have been the darlings of most auctions for the last several years. I don't expect any different at Only Watch 2023 as the Chronomètre Furtif Bleu is a lovely piece. Like with some other brands, this watch debuts several firsts for Journe. We have the brand's first tantalum-cased watch (42mm × 9.5mm), and it sports a new hand-wound movement. The latter is known as caliber 1522 and is made of 18K gold.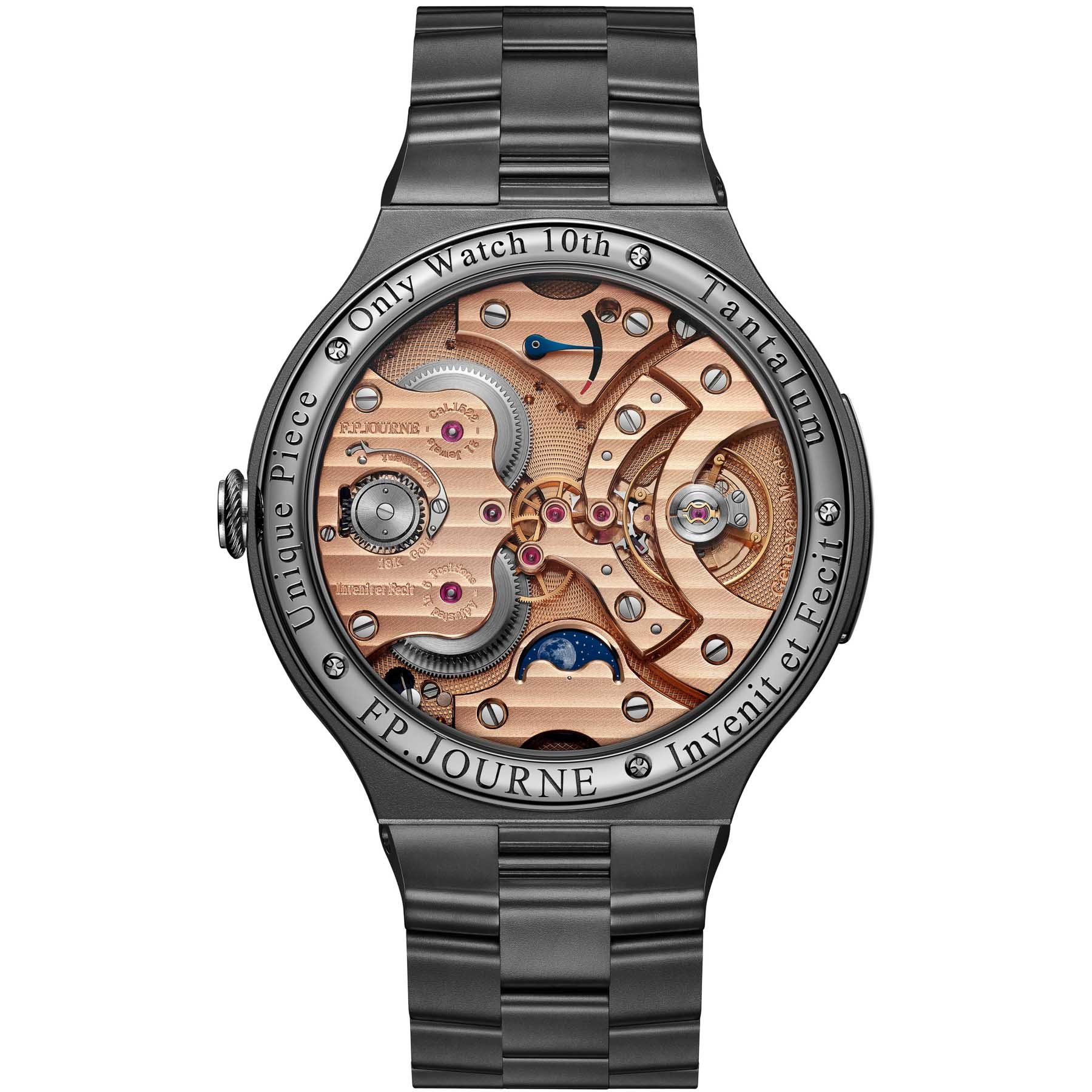 Now, this Journe may look simple, but there's more here than meets the eye. It looks like a normal three-handed watch, albeit with a beautiful blue enamel dial. However, when looking at the movement, the owner is greeted by both a moonphase complication and a power reserve indicator. Perhaps it's "only" for the wearer. Notably, the watch will be supplied with a second case should the owner encounter any damage in the future. The estimate shows CHF 200,000–400,000, but will it hit seven figures?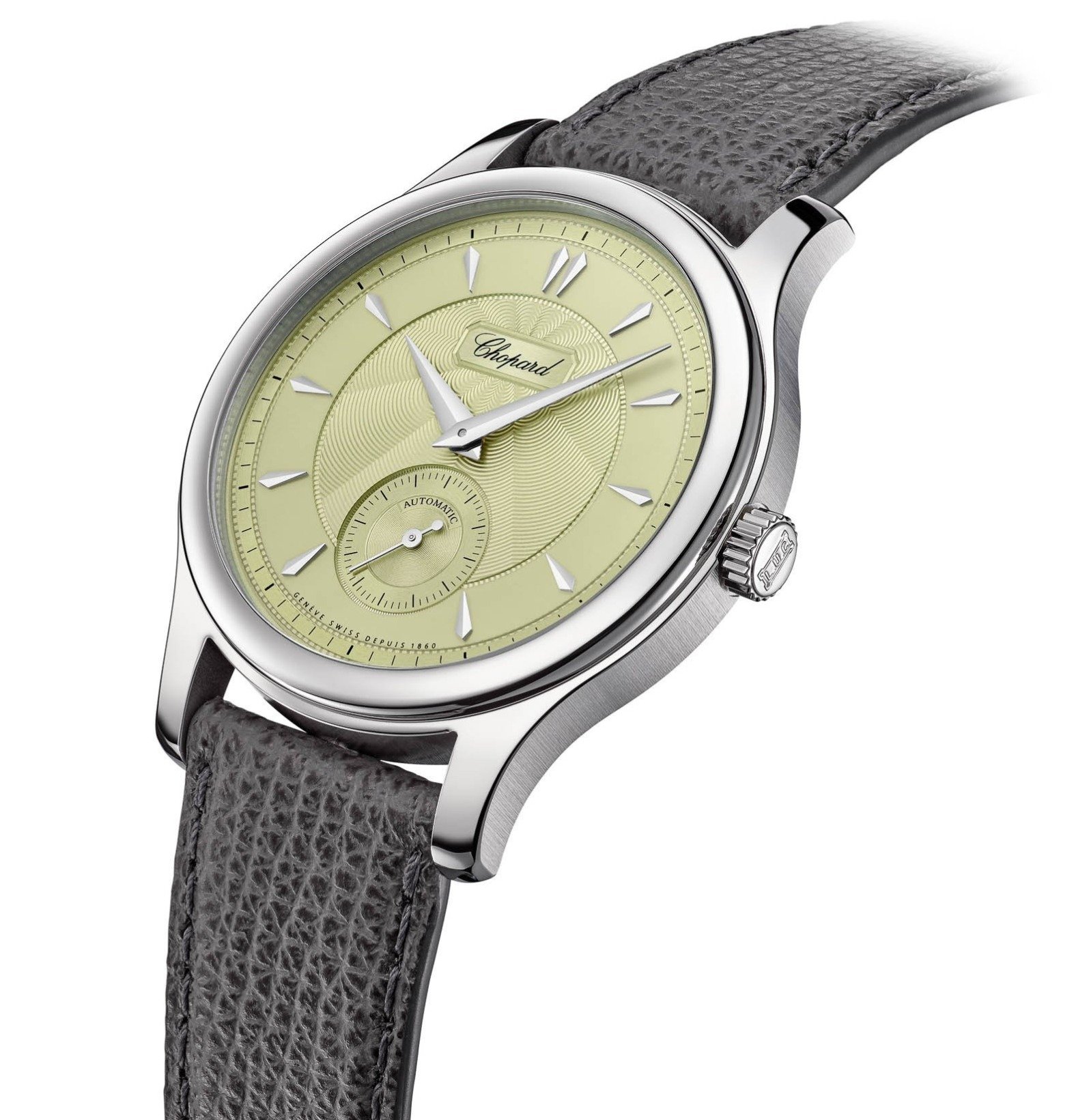 Chopard L.U.C 1860 Only Watch 2023 Edition
Would you believe that the L.U.C 1860 for Only Watch 2023 is my favorite piece in the collection? For whatever reason, this is the piece that hit me first, and I really love it. Essentially, this is a reissue of the first L.U.C piece from 1997. It even has in the 36.5 × 8.2mm case, but it's now made in Lucent Steel and comes with a white gold hand-guilloché dial in an "ice green" hue. Scrumptious!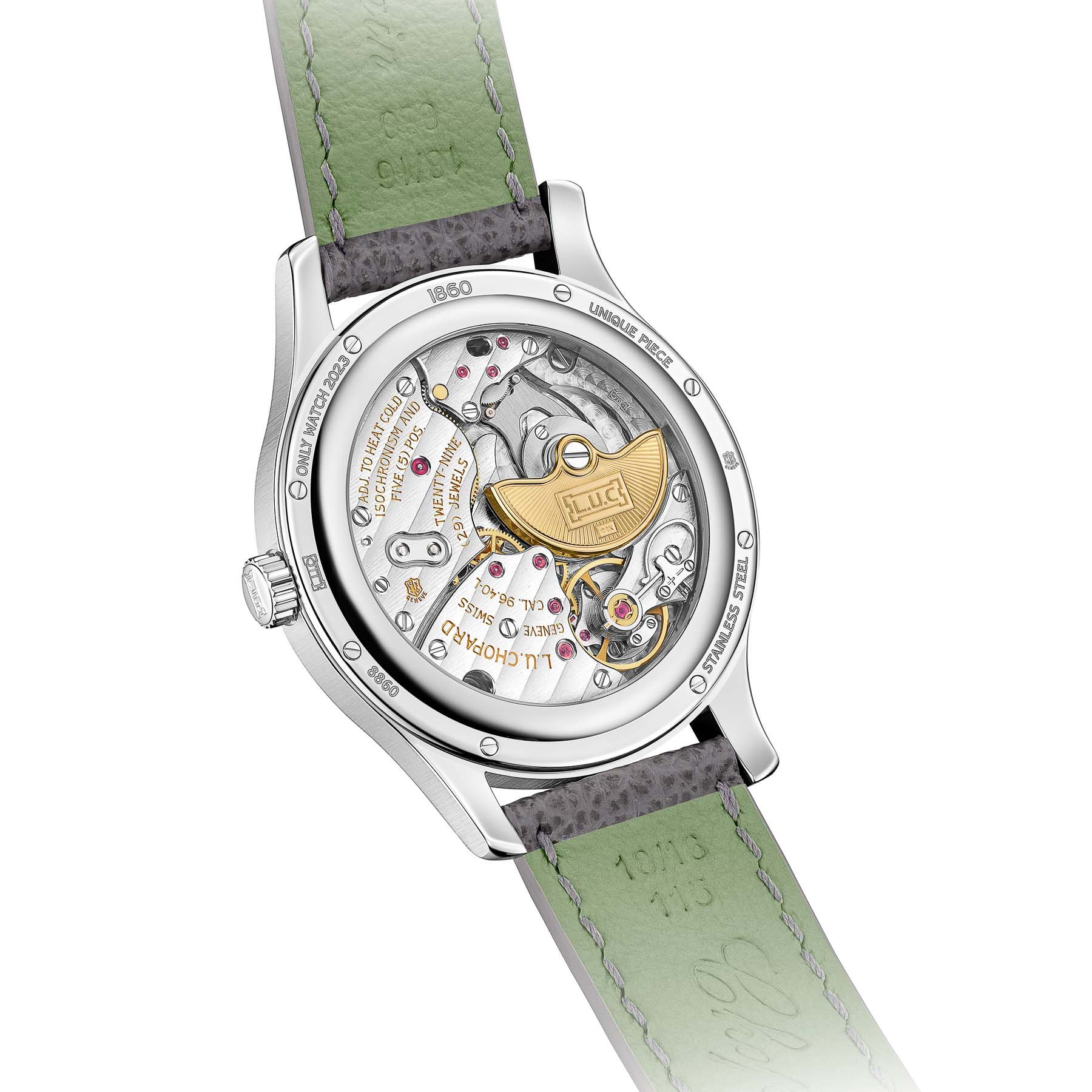 The movement is the brand's 3.3mm-thick L.U.C 96.40-L with a 22K gold micro-rotor. It is a chronometer-certified caliber with two stacked mainspring barrels and a 65-hour power reserve. Speaking of reserves, this one is semi-approachable with a view of CHF 25,000–35,000, but it obviously won't stay that way.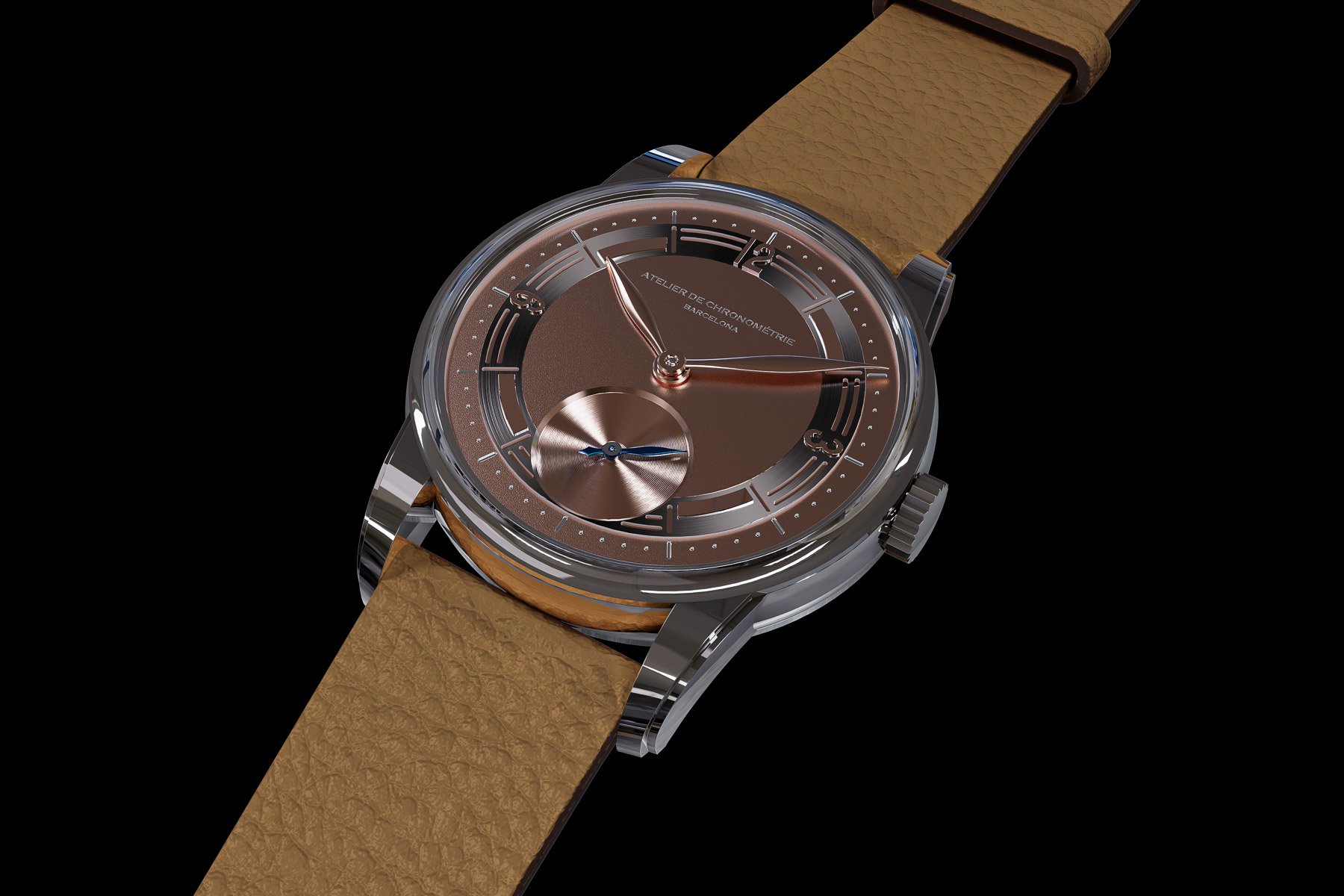 Atelier de Chronométrie AdC30
Atelier de Chronométrie is a small, artisanal brand out of Barcelona, Spain. Among all the lots, you'll ask why I chose this one. Well, I recall the brand from several years ago when it had a booth at SalonQP in London (we miss that show so much). I remember the attention to detail on the watches and stunning bracelets. Then again, when a company is making these parts on its own, it makes sense. It's also clear to me that the brand dearly loves vintage Patek Philippe as the designs seem to be inspired by certain models. Here's a seriously hot take, but I think that AdC actually does Patek better than Patek these days! Fight me!
The handmade 18K gray gold case on the AdC30 comes in at a perfect 37mm wide and features glorious stepped lugs. Inside, the watch uses the in-house M284 movement with a unique frosted finish. The sandwich dial you see here represents the first time that the AdC team has made this component internally. At CHF 50,000–70,000, this isn't the most complicated watch, but it's so lovely.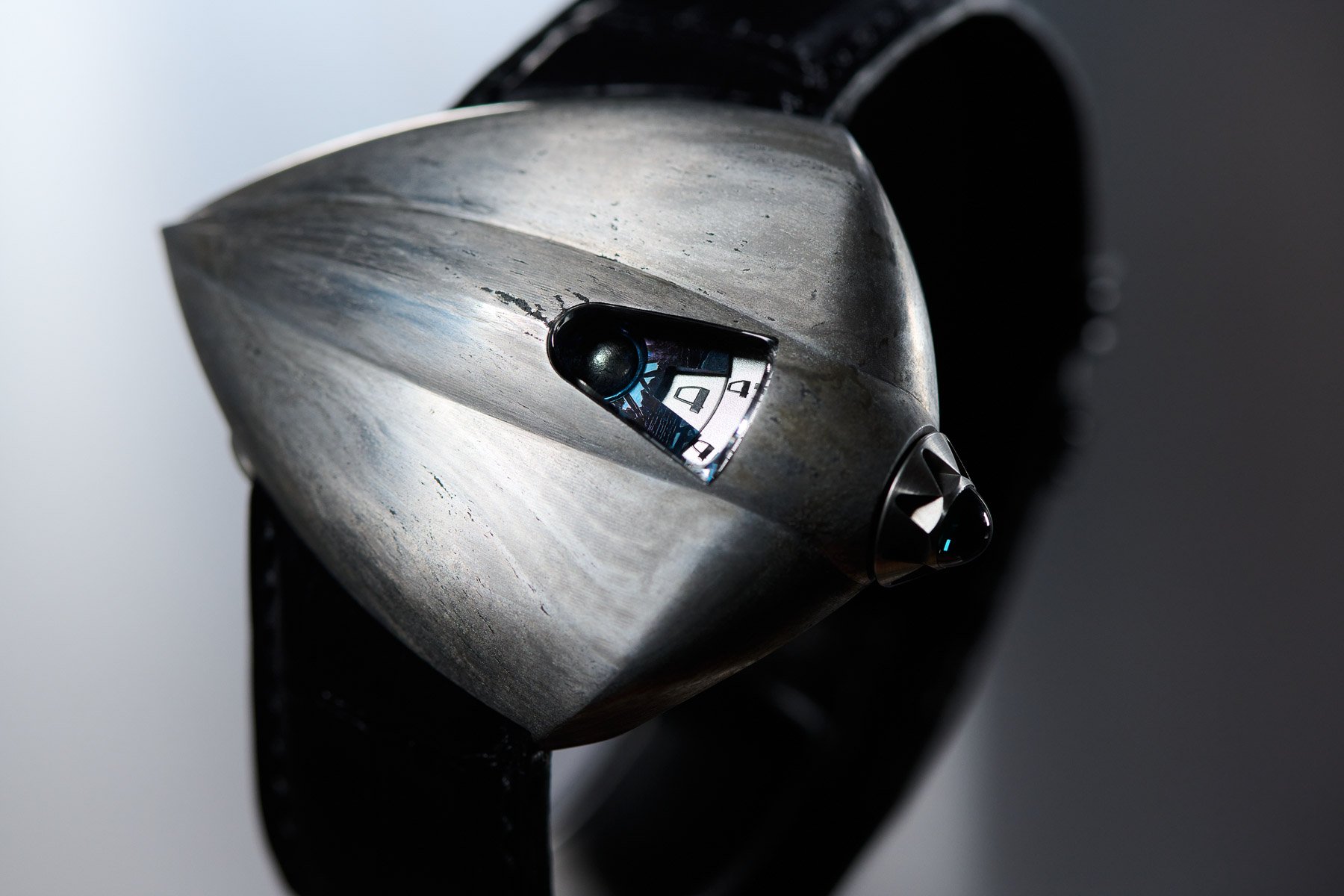 De Bethune DW5 Seeking Perfect
The metallurgist in me had to choose the De Bethune DW5 Seeking Perfect that has been crafted for Only Watch 2023. After all, it's made from iron ore found near the De Bethune manufacture. Denis Flageollet forged the case from the ore and steel in a near-net shape that was prepared for final machining. The case marks are a result of the process, and they give the watch a raw finish that contrasts beautifully with the rest of the finery.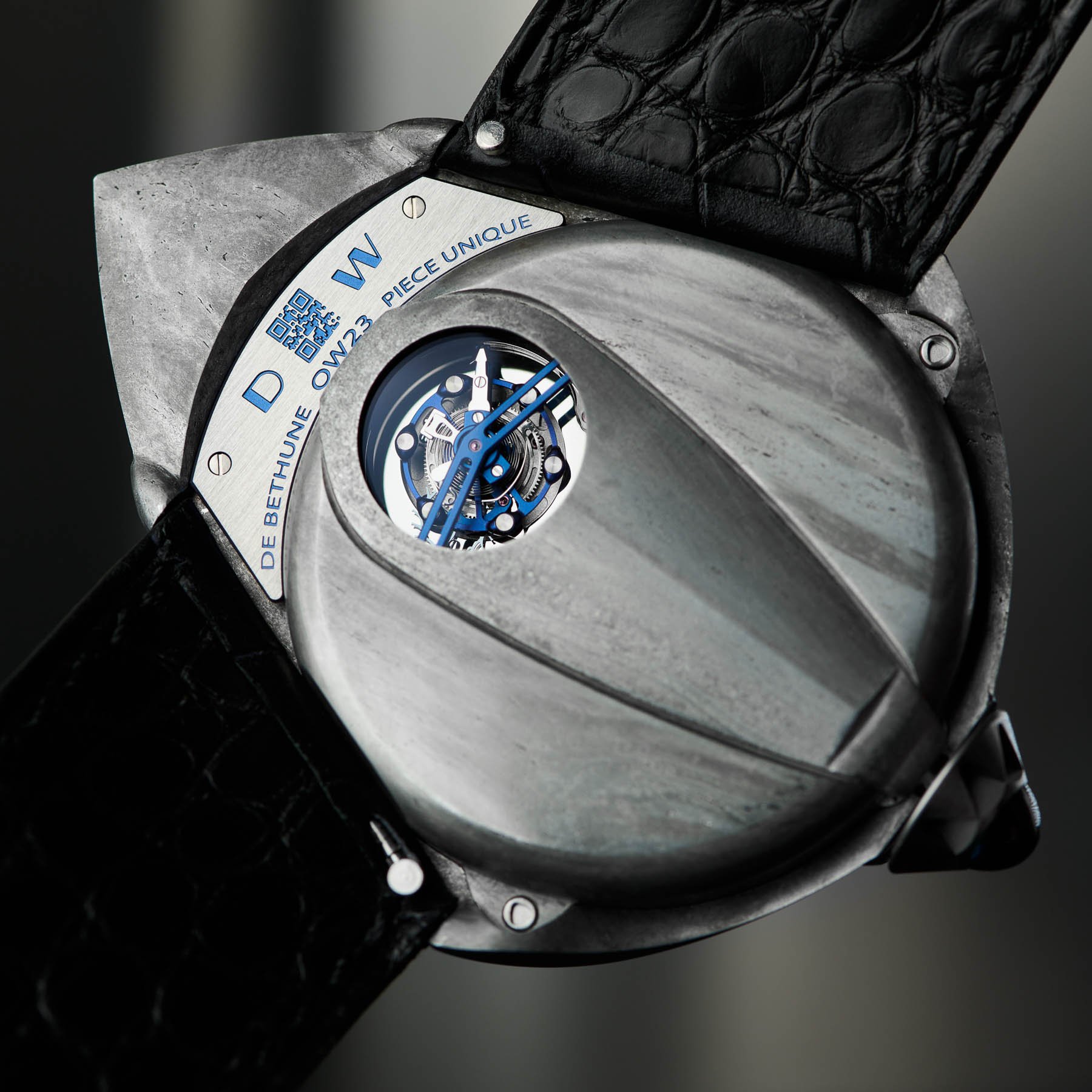 Speaking of which, the DW5 has a blued meteorite dial and spherical meteorite moon along with a blue sapphire cabochon in the crown. The caliber DB2149 is on partial display via the case back and packs a four-day power reserve. The estimate is a paltry CHF 220,000–270,000.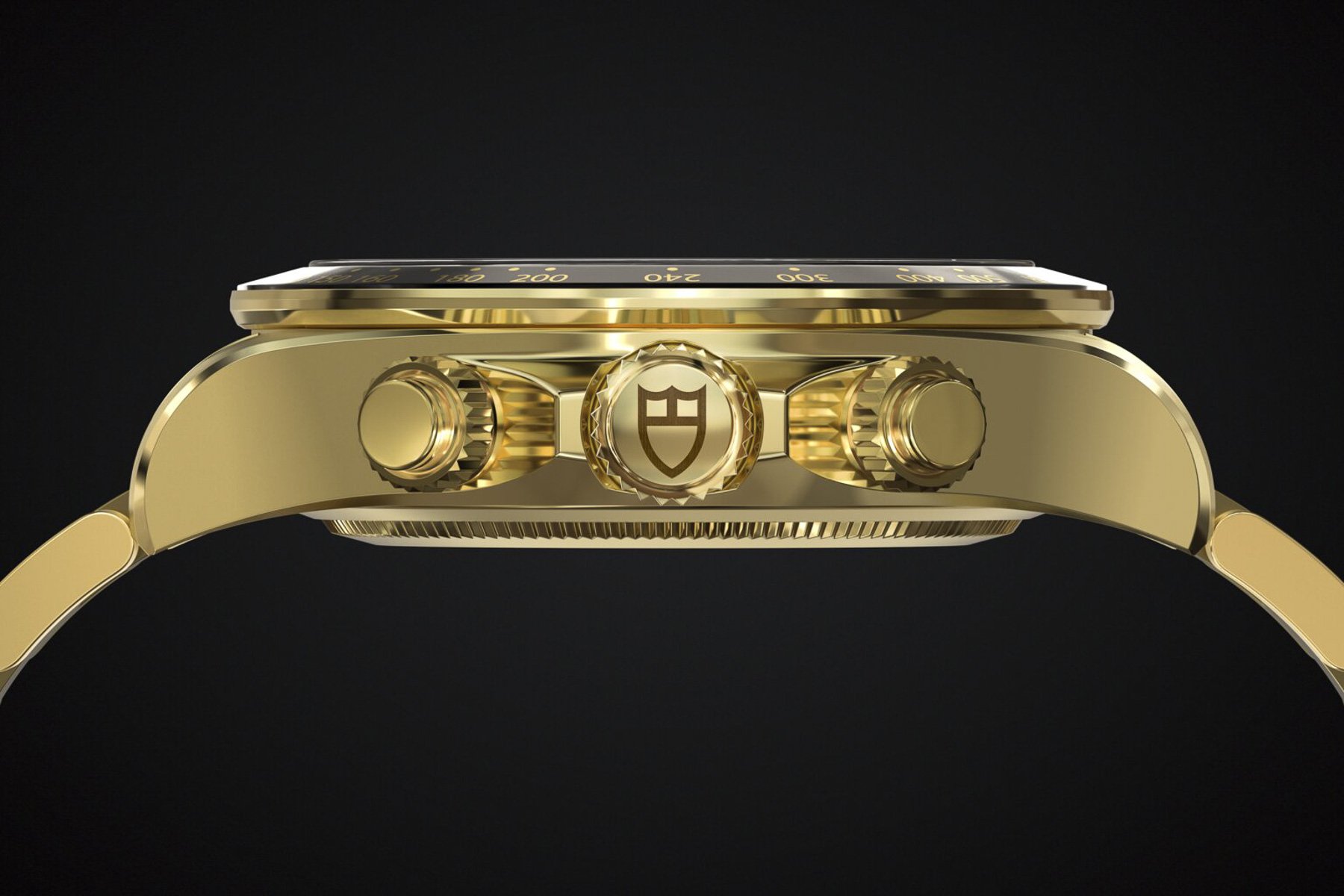 Final thoughts on Only Watch 2023
This is only a small selection of the pieces that will be featured at Only Watch 2023. Furthermore, not all brands have shown us what they will be bringing (ahem, Patek Philippe). Head to the official site to check out the others, and let us know of your favorites below and what makes them so special.