The "European Aviation Watch of the Year" this time that is.
In the bar of the Aero Club de France in Paris, aeronautic representatives gathered last week for the first European Aviation Watch of the Year Trophy.
In addition ot the host country, France and its pilot magazine Volez, the editors from the German Flieger magazine and British Aerospace International, defined the criteria for the pilot watches and an international jury, analysed, scored and voted.
The clear winner was the Fortis Flieger Chronograph.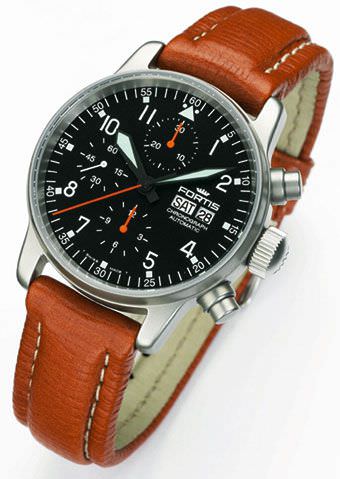 Find the full article at Europastar

Gerard has been in the watch industry for over two decades now. He runs an on-line watch shop from The Hague, The Netherlands, and besides that he has journalistic and photographic activities in the field of watches. Collecting watches since he was six years old (true!) and triggered by a friend, he bought his first 'real' watch in the late eighties; an Omega Speedmaster Professional with glass back. This was the first watch of a nice, even today ever growing, collection.

Latest posts by Gerard Nijenbrinks (see all)