Our Answers To The Most Common Omega Speedmaster Questions
A short Speedmaster FAQ for this Speedy Tuesday
We've covered the iconic Speedmaster every (Speedy) Tuesday since 2012. But Fratello goes back to July 2004, and between then and 2012, the Speedmaster was a recurring topic as well. This resulted in receiving a lot of questions about the Moonwatch and all of its variations. For this article, we have selected the most frequently asked Speedmaster questions and will answer them to the best of our knowledge.
This year, the Speedmaster is celebrating its 65th anniversary. Therefore, on the first Tuesday of 2022, Omega introduced the Speedmaster Calibre 321 in Canopus white gold. This watch was a white gold tribute to the very first Speedmaster CK2915. Despite the price tag of €80,700, Omega received quite a few orders. Later, in March, the brand introduced some additional Speedmaster watches. We got two Moonshine Gold Speedmasters (one with Panda dial and one with green dial) and a bunch of Speedmaster '57 variations. The Speedmaster is hotter than ever, and with the new Moonwatch Master Chronometer, the watch has received a long-awaited upgrade.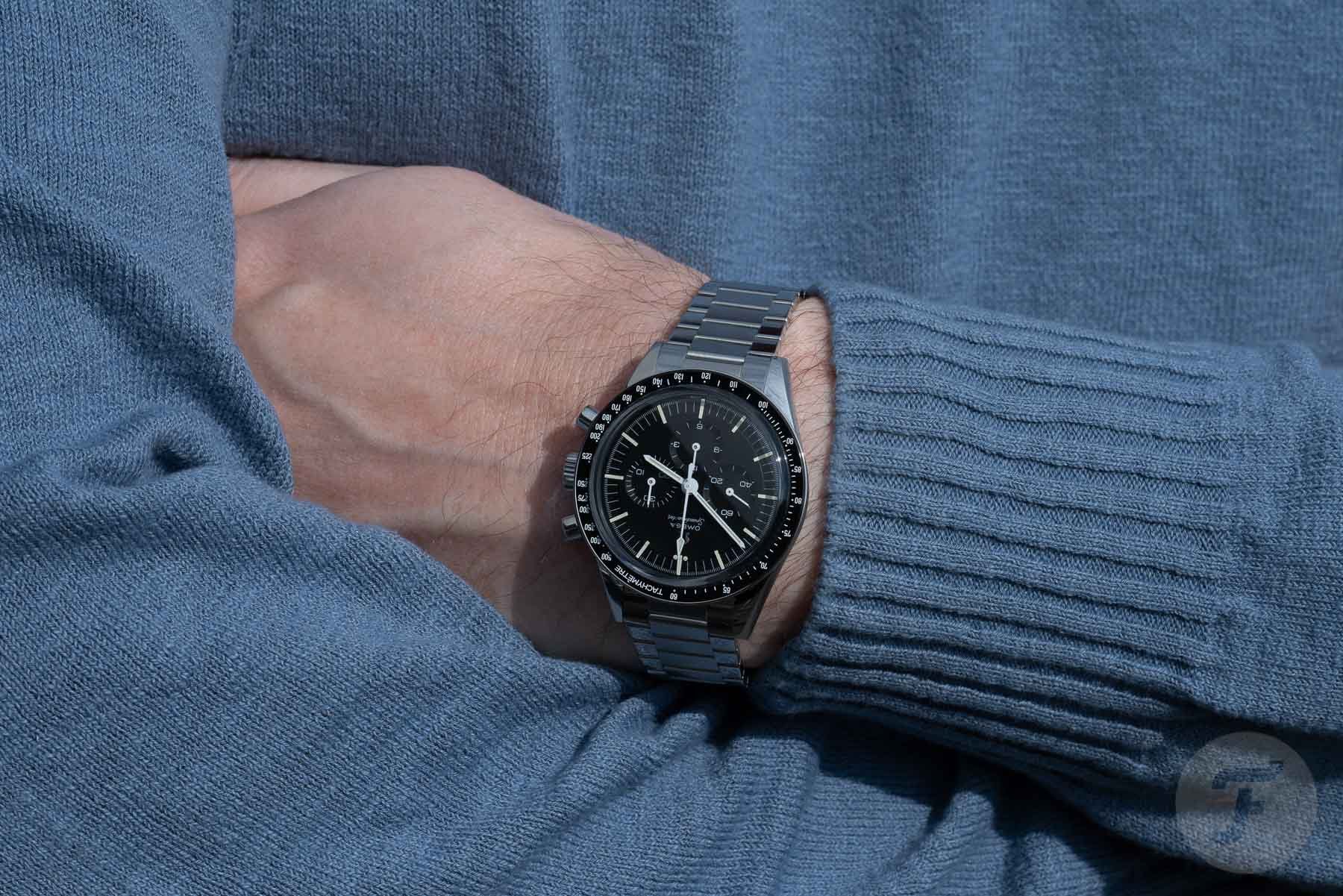 As you might imagine, we receive several messages from our readers with Speedmaster questions. We get everything from the most common "What model should I start with?" to more in-depth questions regarding the type of bracelets, movement iterations, and dial versions. If you're a die-hard Speedmaster fan, you might not find the following answers surprising. However, I do hope you will still pick up a fact or two that you didn't know before.
1. What Speedmaster should I buy?
The most common question we receive is about what Speedmaster you should buy. That's a difficult one to answer without knowing who you are. My first Speedmaster Professional was a vintage reference 145.012-67 from 1968. I purchased it in 1999 and still have it in my collection today. At that time, there wasn't as much information out there on the Omega Speedmaster Moonwatch as there is today. And, honestly, I was more interested in a more modern Speedy Pro with caliber 861 or 1861, but those were pricier than a vintage one. Such a thing is unthinkable in today's market.
In hindsight, I am very happy that I went for the 145.012-67 with caliber 321. Or rather, I'm glad I had to go for caliber 321 because my budget didn't give me any other choice. In general, my suggestion is always to go for the Moonwatch with a hand-wound movement. Whether that's a new Speedmaster Professional Master Chronometer or one of the previous references is less relevant. However, there are many more Speedmasters to choose from.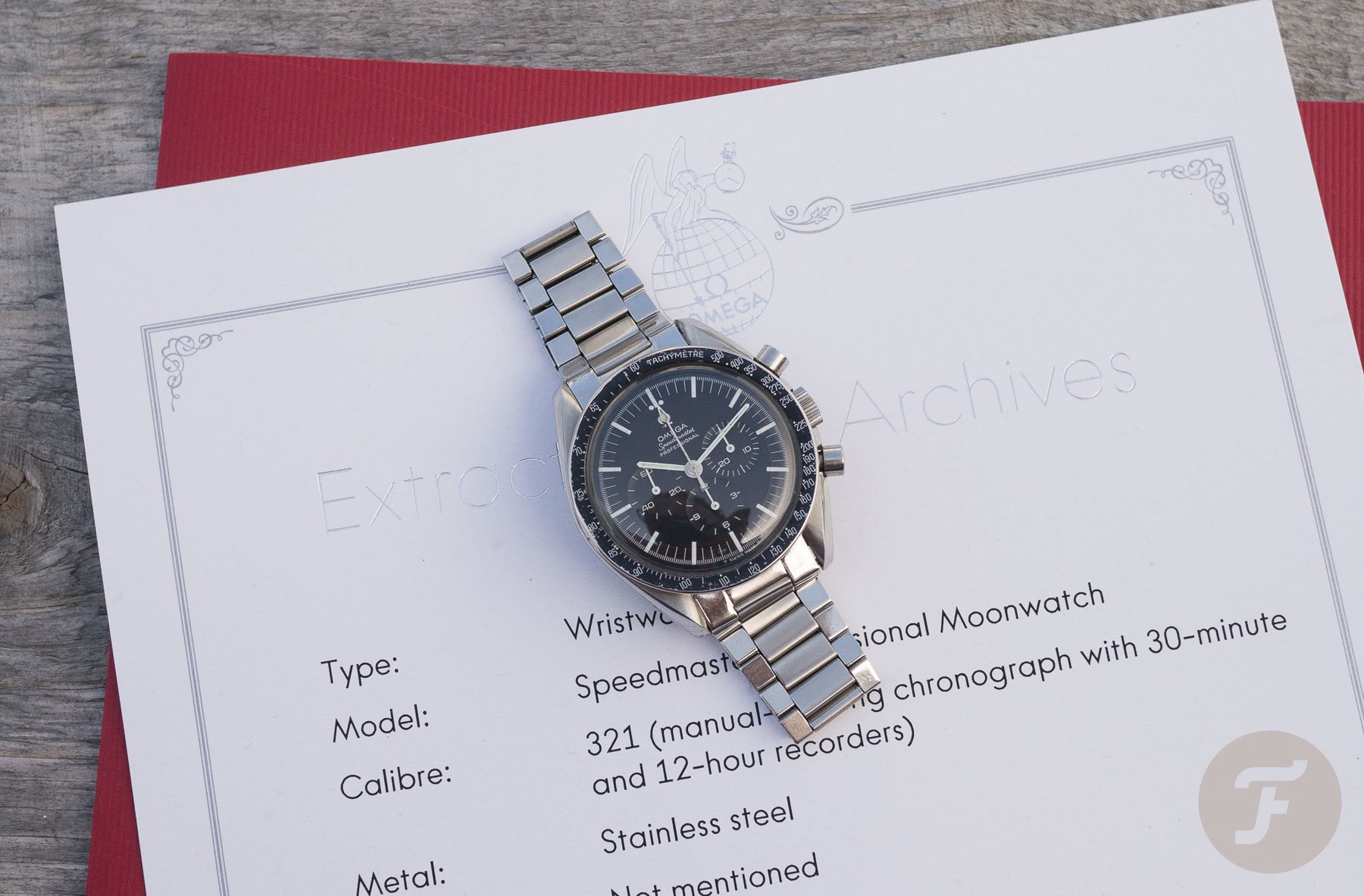 Collecting theme
Try to find out what you are after when building up a collection. Is it the Moonwatch only? Or do you want to go after the quirky stuff like a Speedmaster Speedsonic f300hz, Speedmaster LCD, or X-33? What about a Mark III or Mark V? Do you want to go vintage or only modern? These are things that I can't answer for you but that you have to discover yourself. What makes your heart beat faster? By reading extensively about Speedmasters, you will eventually find out. Also, make sure to try on some different models.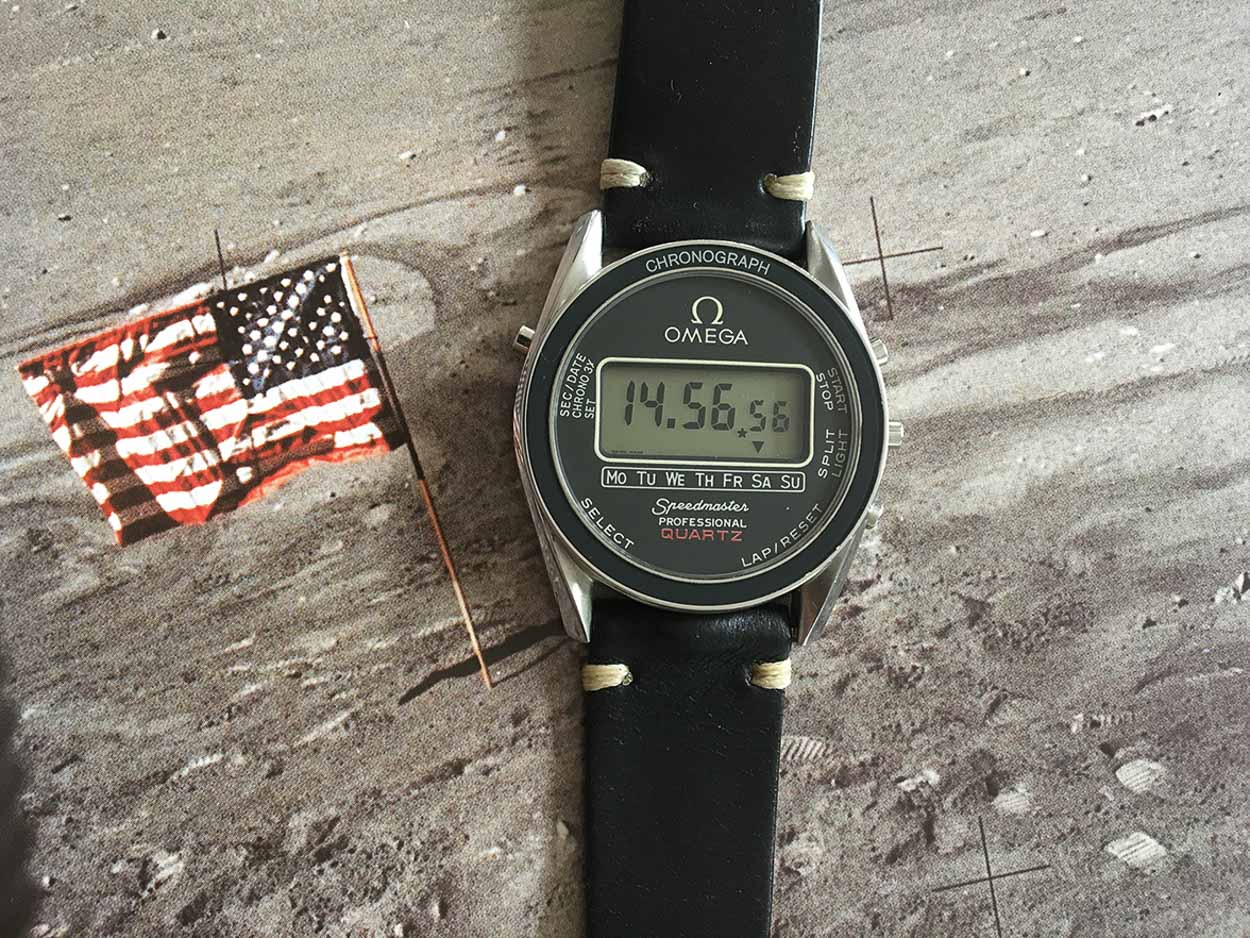 2. How much should I pay for an Omega Speedmaster?
For a while now, Omega has shown the prices of its watches on the official website. Depending on the country you are in, you can see the actual retail price of your watch. That's also the price that you can expect to pay in Omega boutiques. Other than in boutiques, you will also find Omega watches for sale at authorized dealers around the world. Unlike Omega boutiques, you may be given a discount on a Speedmaster at one of the authorized dealers. It also depends on the model, the relationship you have with the authorized dealer, and whether you purchased there in the past. Don't expect miracles on the Speedmaster Professional, though. With the current high demand, there's little to no reason to give a discount on them.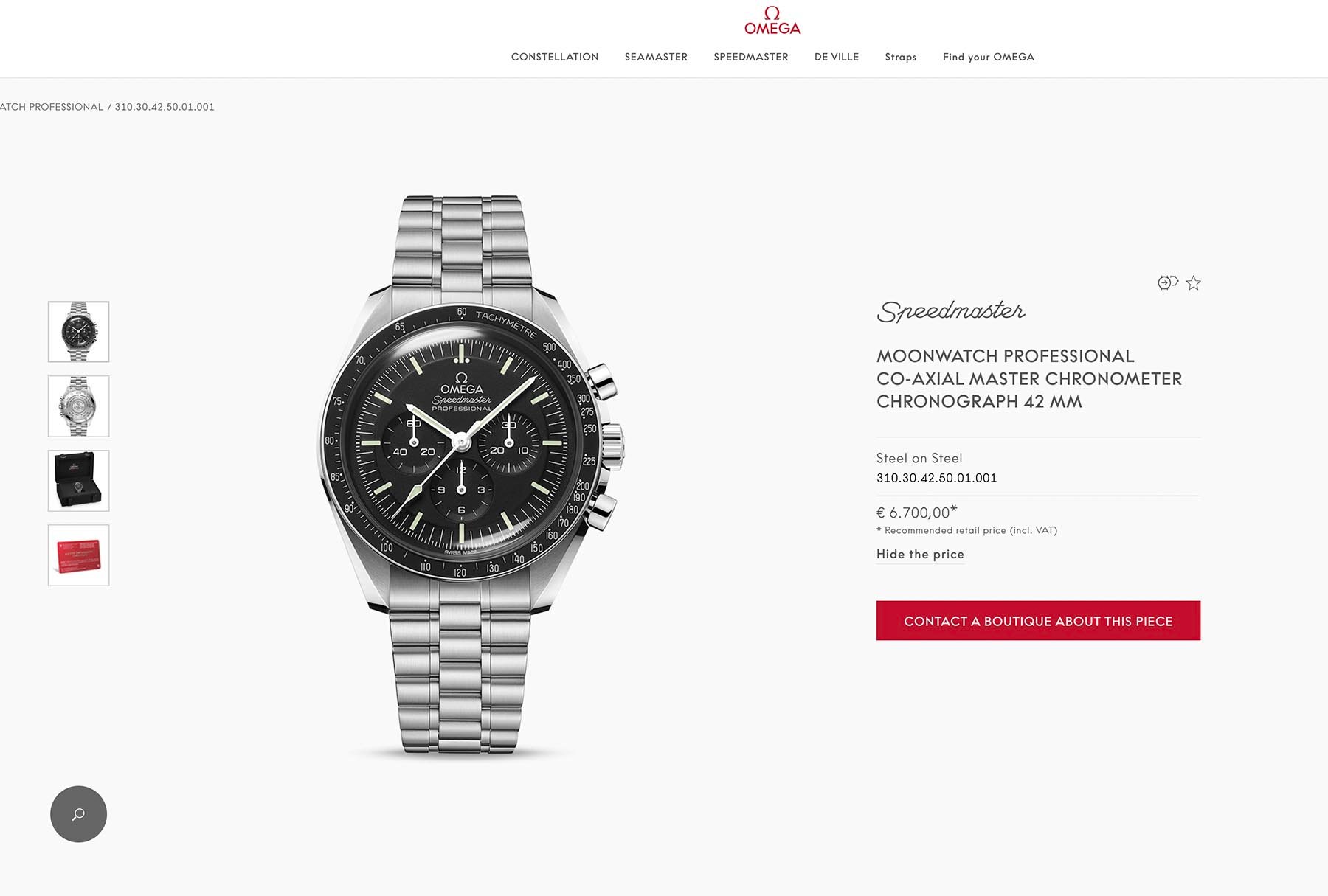 For pre-owned Omega Speedmasters, prices are a different ballgame. It heavily depends on the model or reference and the demand and supply of these models. For pre-owned and vintage Speedmasters, the condition of the watch is incredibly important. A vintage 1970s Speedmaster Professional can be found for about €5,000, but it would also not be unheard of to find one for more than twice that amount. It all depends on the watch's condition. Always do your homework and use Chrono24 for an indication of prices, or use the price chart from Speedmaster101 to get an easy overview per reference number. Speedmaster101 also updates its Speedmaster price chart regularly.
And what about a vintage Speedmaster?
My tip for buying pre-owned or vintage is this: buy the best you can afford with your budget! I would rather overpay for a perfect 105.012 or 145.012 than buy the cheapest 105.003 that is in poor condition. A vintage Speedmaster in good condition also increases your pleasure in wearing and owning the watch.
Starting with pre-owned Speedmasters? Try a Moonwatch 3590.50 or 3592.50 from the early 1990s with a tritium dial and hands, a reference 1479 bracelet, and with box and papers. They look amazing with their beautiful yellowish patina, they use one of the best bracelets Omega ever made for the Speedmaster, and they are relatively easy to find with box and papers.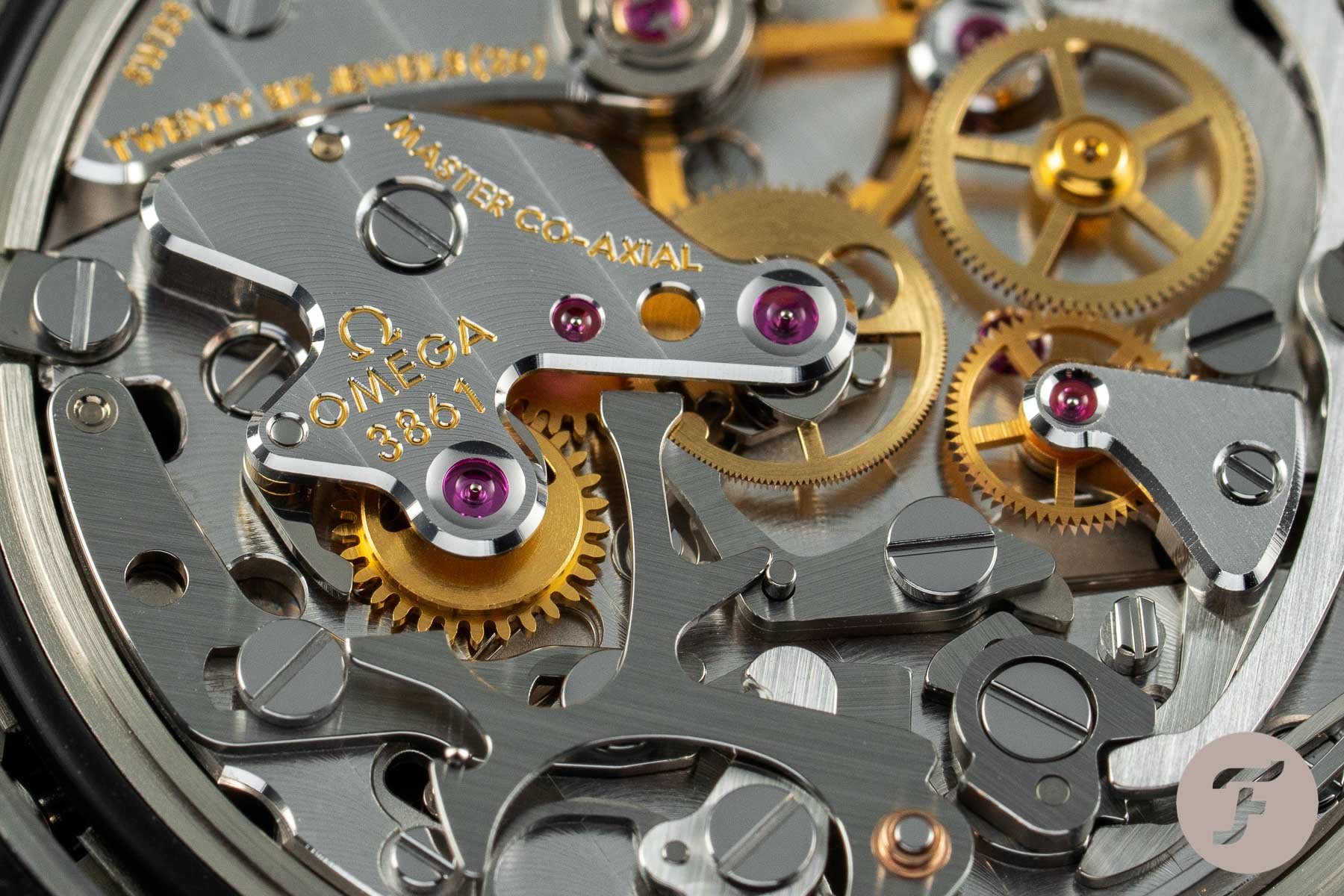 3. How often should a Speedmaster be serviced?
Normally, I would recommend a seven-year interval for having a Speedmaster Professional serviced, whether that's a vintage reference or the latest model with the Master Chronometer movement. If you wear the same watch every single day, you might want to have it serviced more often. If it is part of a collection and not an everyday watch, you can increase the service interval a bit.
What's more interesting, perhaps, is how much a Speedmaster service will cost you and where you should have it serviced. Omega has several service centers (including at its HQ in Bienne), and for a Speedmaster in steel, the brand will charge €750 for a complete service. Omega is very transparent about the cost of service, which is openly published on the brand's website here.
A gold or platinum Speedmaster will run you €950 for a complete service. This includes the disassembly of the entire watch and the cleaning of all components. It also includes the replacement or overhaul of all worn parts in the movement. For vintage watches, ask for the special service form at the boutique. On it, you can indicate what you want to have done and, more importantly, what should be left untouched.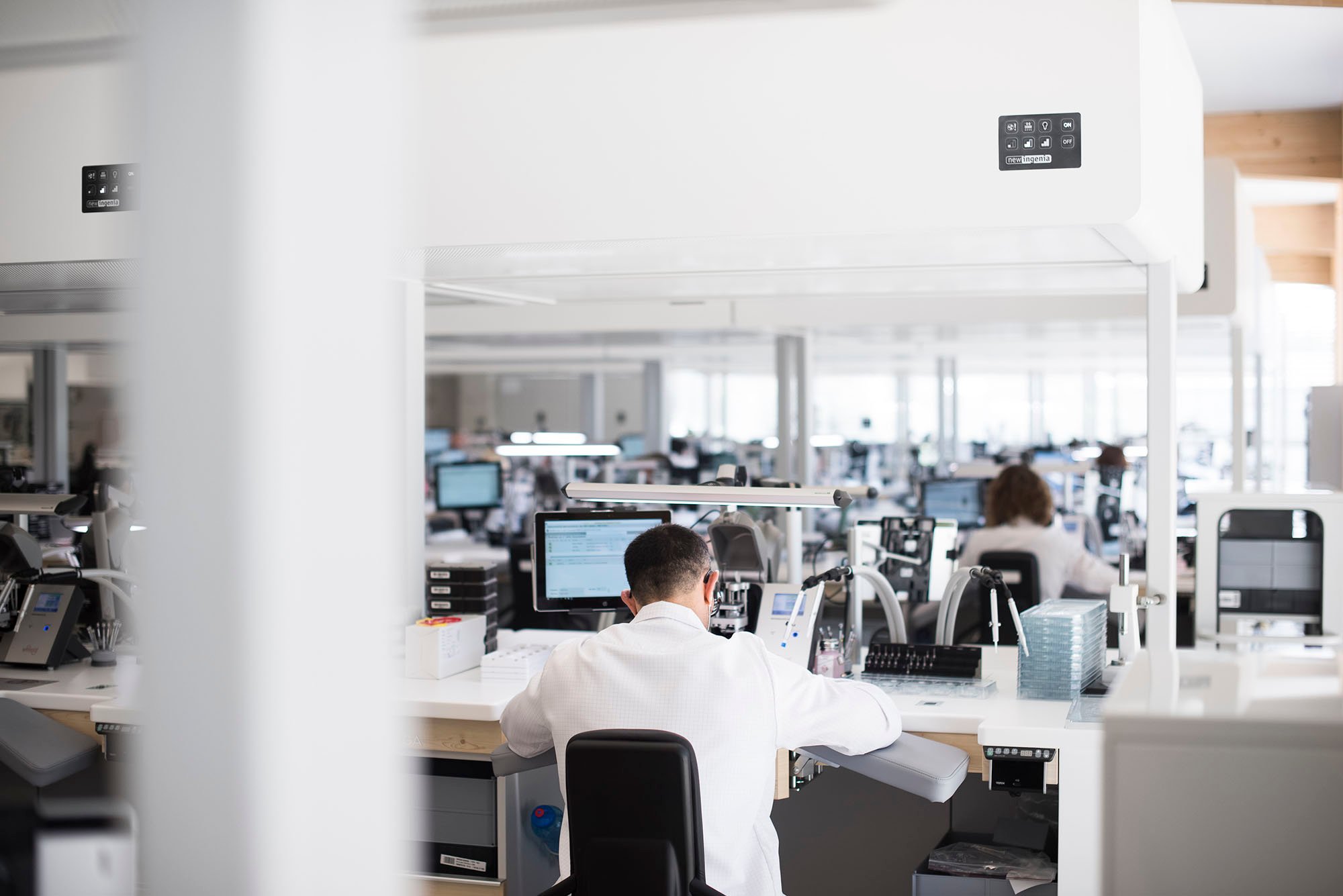 You can argue that this is a lot of money. However, not only is the service done to Omega's high standards, but also all worn-out parts will be replaced. This includes the crown, tubes, pushers, gears, Hesalite crystal, hands (if necessary), etc.
From a watchmaker's perspective
We inquired with our watchmaker Paul (@paul_divawatchmaker), who is independent and works for several boutiques and shops. He charges €400 for the disassembly, ultrasonic cleaning, and polishing (if requested) of external parts. His price also includes the replacement of worn parts, except for expensive inner components for which he needs to charge more. He told us that the mainspring will always be replaced, for example, as well as gaskets, etc. He let us know that the €750 for the overhaul at Omega isn't that expensive given that the brand replaces everything that is worn.
That said, finding a skilled watchmaker is one of the things that should be at the top of your list when starting to build a Speedmaster collection. It's not that they often break, but you want a reliable contact for these service overhauls and someone you can truly trust with your precious Speedmaster.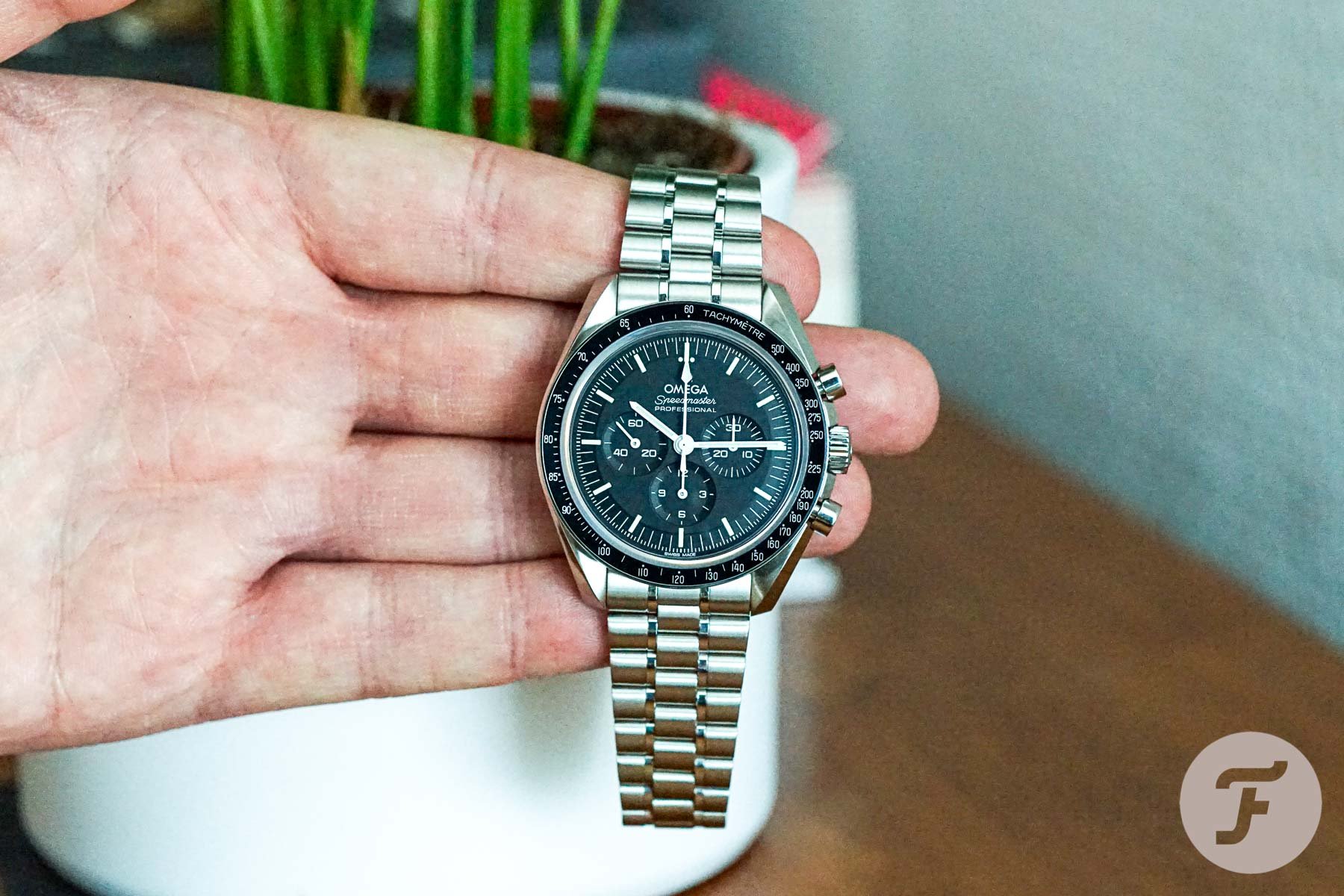 4. Can you take your Speedmaster swimming?
It would seem that this is quite a recurring question and topic of discussion for many of you. It is also a popular subject for countless Speedmaster memes out there. Most of the time, we find that people just assume it isn't water-resistant at all. Since 1957, Omega's Speedmaster has had the Hippocampus logo (which we explained here) on the case back. Although it was indicative of water resistance in the past, today's standards are quite different.
Though it may be clear that the Speedmaster is not suitable for diving purposes, what is often not so clear is that you can indeed take your new Speedmaster for a swim. Even the Speedmaster Professional "Moonwatch", with a water resistance of 50 meters, can be used in the water. But just take note that you shouldn't operate the pushers or crown underwater. We've checked this officially with Omega, and the brand also let us know that the watches are tested for water resistance with a substantial margin (+25%).
Also — and this is very important — only do this when you are certain that the gaskets are still in good shape. If you use the Speedmaster in the water, replace the gaskets every 12 months. Some Speedmasters have greater water resistance, such as the Speedmaster Co-Axial Master Chronometer Moonphase models. These are water-resistant to 100 meters.
I wouldn't recommend swimming with the older and vintage Speedmaster models that only have a 30-meter rating. Even if they are in pristine condition and have been recently serviced, you're better off keeping them out of the water.
5. Is the Speedmaster still being used by astronauts?
A very common question that we receive is about the use of the Omega Speedmaster by astronauts, or if NASA still issues the Omega Speedmaster to astronauts. The answer to this is that all astronauts who are going into space via Russia (including NASA and ESA astronauts) receive a Speedmaster Moonwatch as well as the digital X-33. Of course, you will see a lot of different watches on the wrist of astronauts in space. Some prefer their personal watches or have a connection with a brand other than Omega. However, the only watch that NASA ever qualified for manned space missions is the Omega Speedmaster. In recent space endeavors, such as the launch of the SpaceX Falcon 9 or even the Blue Origin New Shepard project, you could see the Speedmaster in action. In short, yes, the Speedmaster is still being used by astronauts today. Even the Speedmaster Silver Snoopy Award 50th Anniversary made it into space.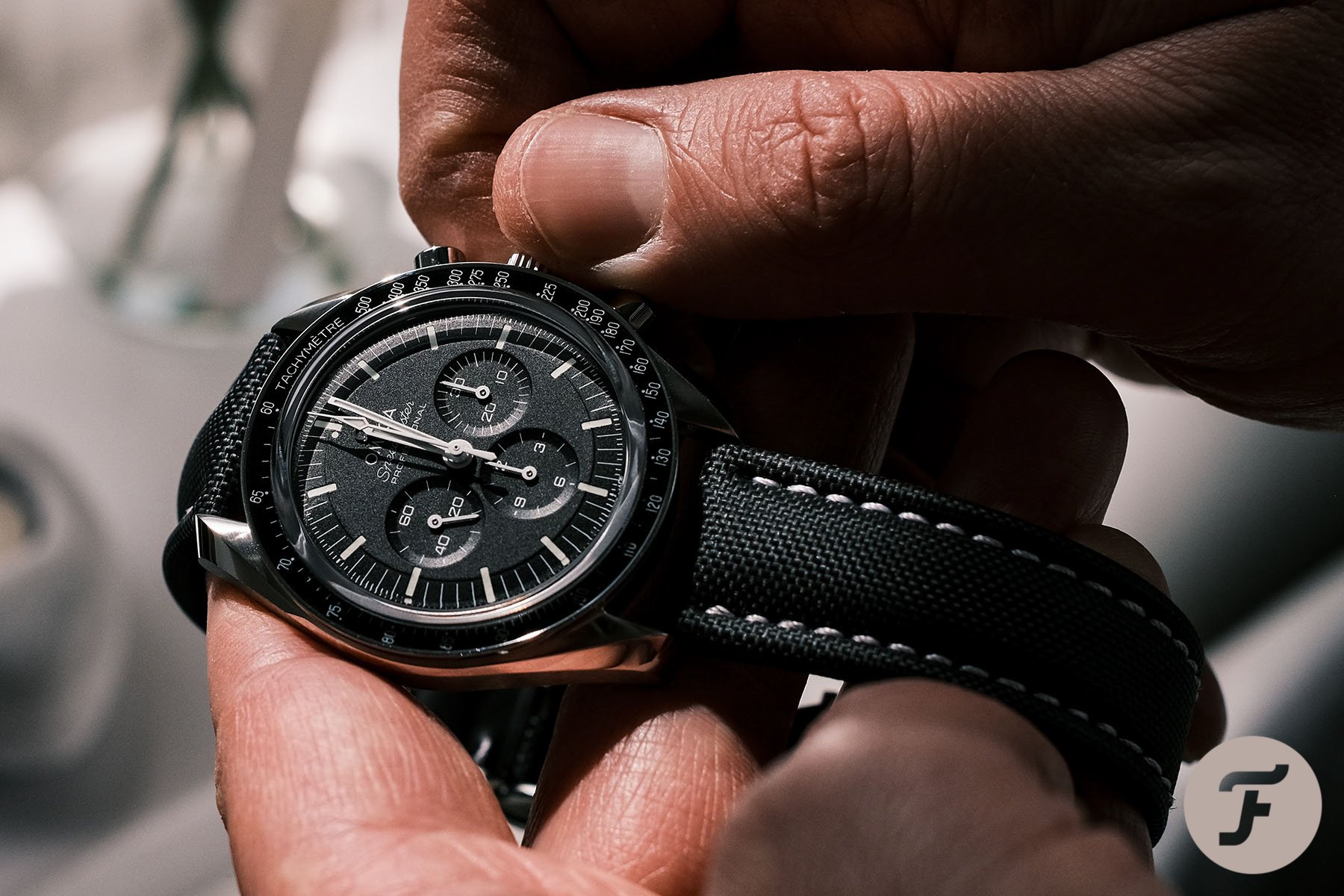 6. How often should I wind my Omega Speedmaster (Professional)?
Through the years, the Speedmaster Professional (and pre-Professional) models have used Omega's hand-wound calibers 321, 861, 863, 864, 866, 1861, 1863, 1866, and 3861. And let's not forget about the beautiful hand-wound caliber 3201 (F. Piguet base) that was used in the 2007 enamel-dialed Speedmaster made to commemorate the 50th anniversary of the watch. These watches have a power reserve of between 48 and 52 hours, depending on the caliber. You only need to wind these watches when they are almost out of power, but if you prefer to do so every morning, that's fine as well. What you shouldn't do is wind them while they are on your wrist. This can cause unnecessary tension on the winding stem and the movement.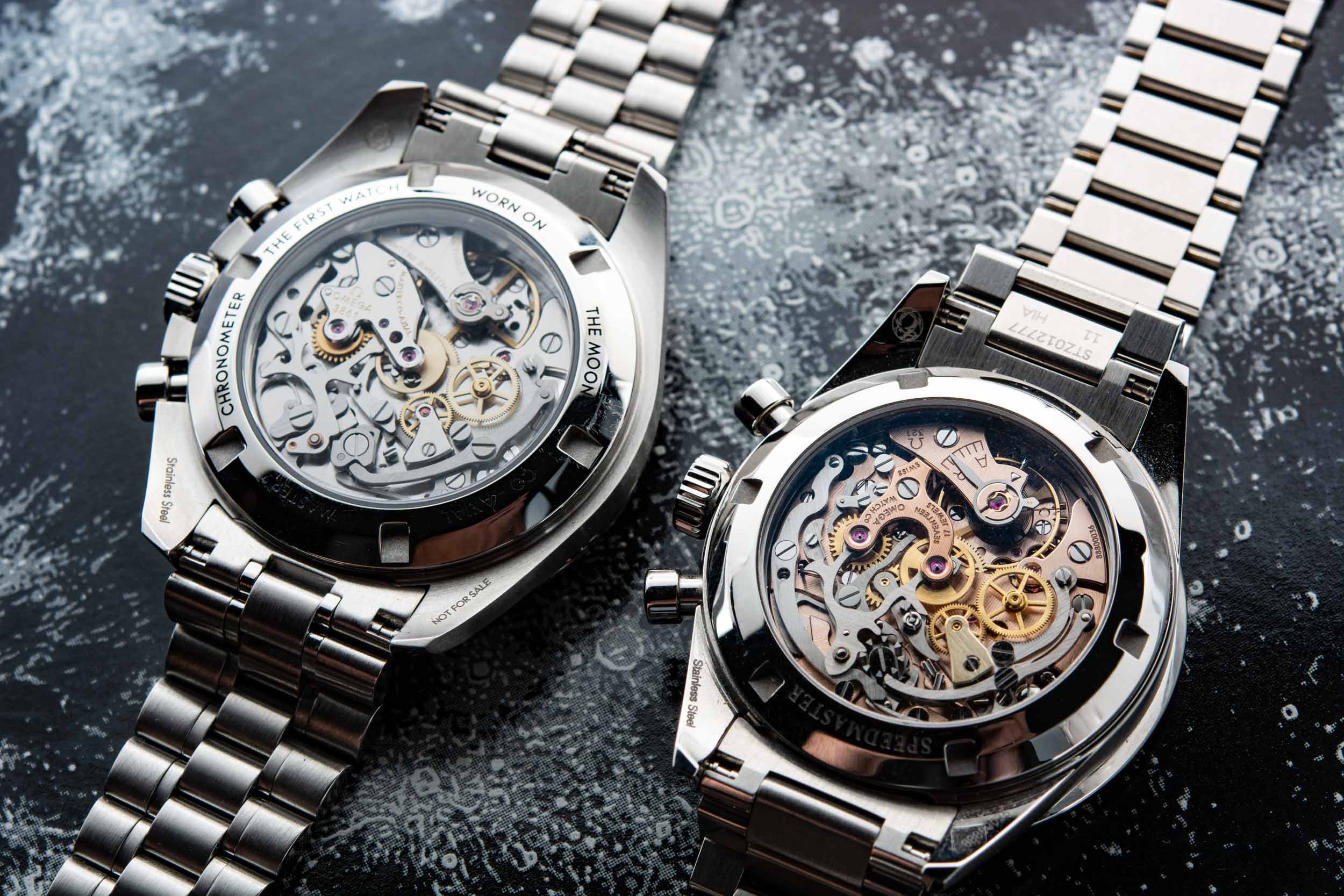 7. How accurate is the Omega Speedmaster?
This is another one of the most asked Speedmaster questions because, until recently, the Moonwatch was not a chronometer-certified watch. Thus, the answer depends on the movement inside. Omega uses a tolerance of +11/-1 seconds per day on average for a non-chronometer chronograph with a mechanical movement. This would be totally fine by me, but your watchmaker may be able to get it even more precise. If a Speedmaster is more than 10 seconds off per day, I would consider having it regulated.
A chronometer-certified Omega Speedmaster should be accurate to within +6/-4 seconds per day on average, which is the COSC standard. The performance might get slightly worse over the years after the watch is first purchased or after it is serviced. The current Speedmaster Professional Moonwatch is a Master Chronometer, certified by METAS (and COSC). These caliber-3861-powered Speedmaster watches have an accuracy of +5/-0 seconds per day. The watches are also anti-magnetic to 15,000 gauss.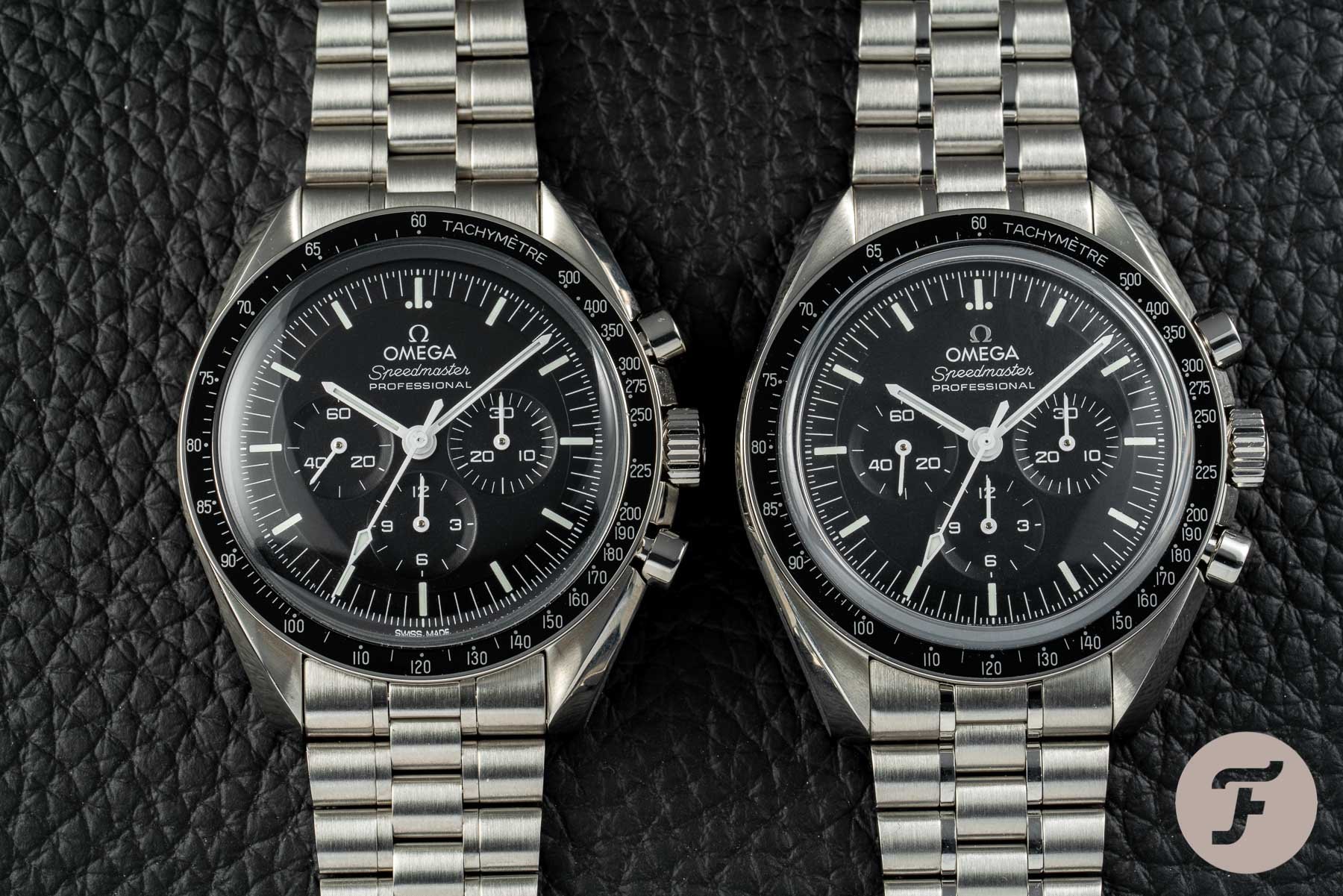 8. Where should I buy an Omega Speedmaster?
You can buy directly from Omega via one of its boutiques or by ordering directly from Omegawatches.com. Other than that, Omega has a network of retailers where you will find a selection of the brand's watches. If you want to buy a pre-owned Speedmaster, you can find tons of dealers and private sellers offering them. You will also find a lot of listings of vintage and pre-owned Speedmasters on platforms like Chrono24.
You will also find offers in specific Facebook groups or on the Omegaforums.net platform, for example. These are places with knowledgeable people and a lot of enthusiasts, so their sales forums are more or less "self-regulating". Always take into account that you might need to deal with customs, and if you buy pre-owned, make sure to calculate the cost of a service into your budget or make sure the seller can provide paperwork for all recent service work. Remember, always make sure to do your homework. Hopefully, our Speedmaster buying guides will help you with that.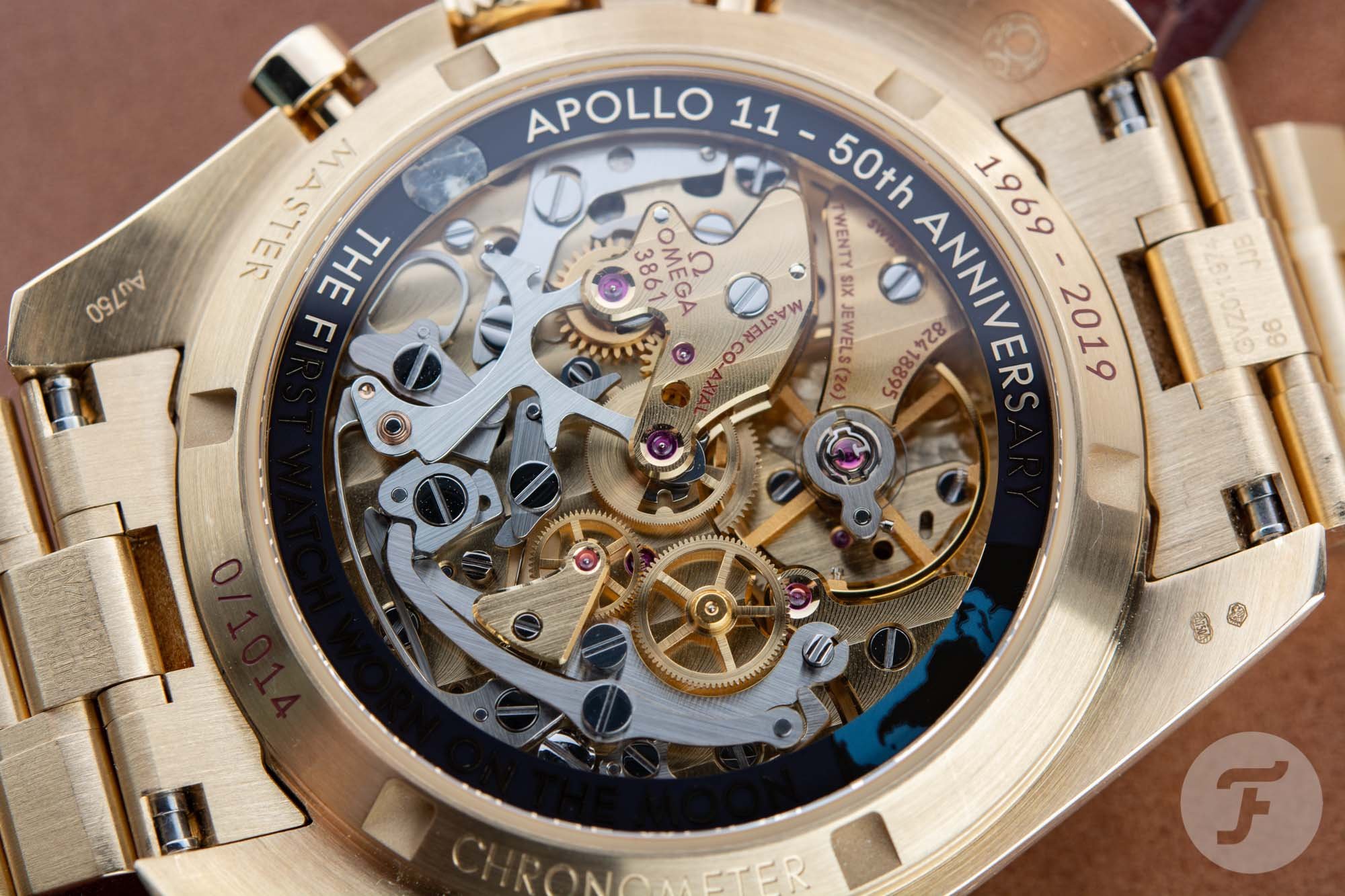 9. What is the difference between calibers 321, 861, 1861, and 3861?
Omega's caliber 321 (both the original one as well as the new one) is a chronograph with a column-wheel mechanism. This was the movement used in the first Speedmasters from 1957 till 1968. It was succeeded by the caliber 861 for cost efficiency, mainly, as well as its higher ticking speed (21,600vph vs 18,000vph). Both are great movements, and neither holds a real functional advantage. Caliber 861 was replaced around 1996/1997 by caliber 1861, which had an extra jewel and a different finish. Nevertheless, the latest iteration of caliber 861 was already very similar to the later caliber 1861. For the 861 and 1861, there are quite a few additional variations, such as the (1)863 (nicer optical finish), (1)866 (moonphase module), and 864 (chronometer certification).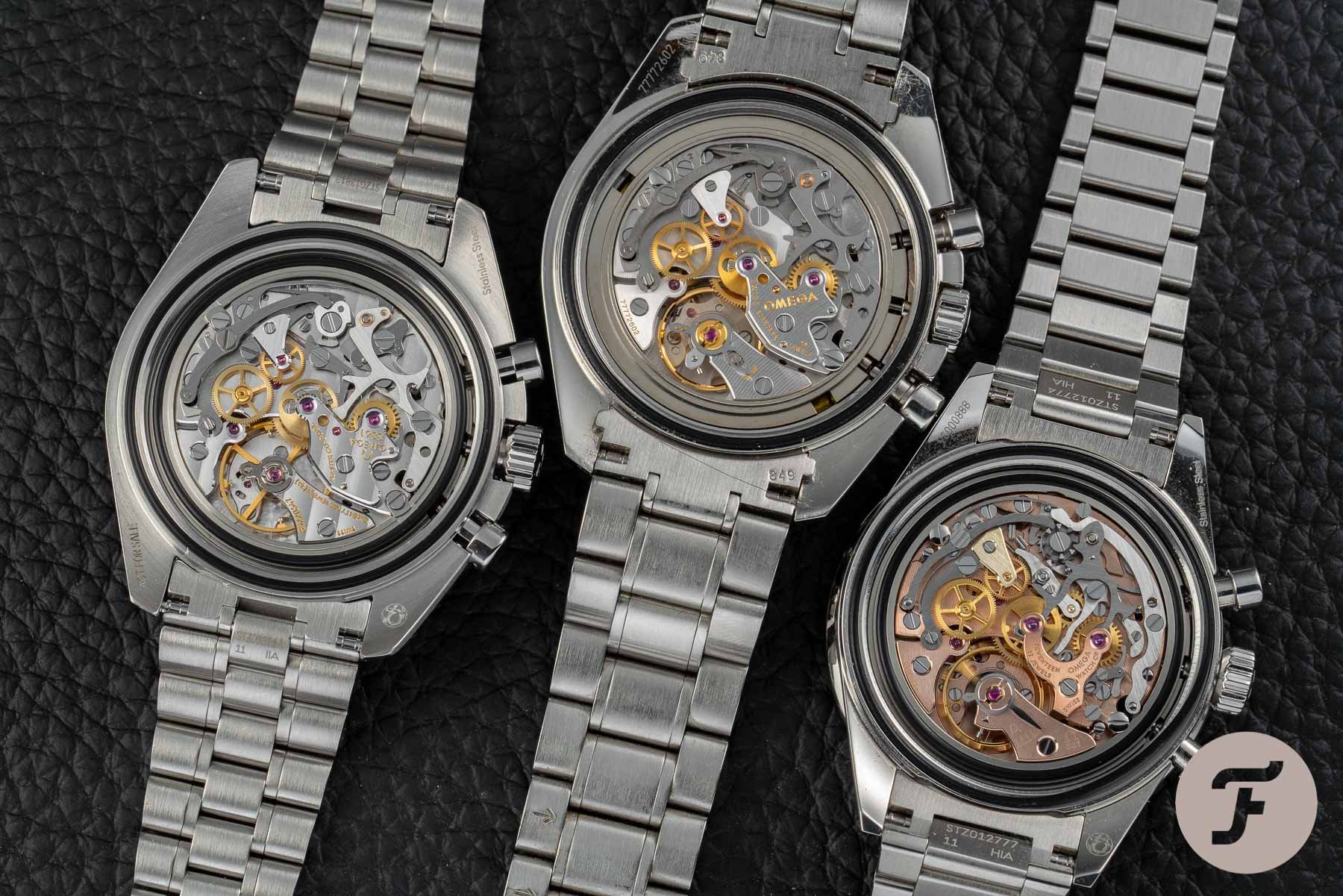 Caliber 1869 has also been around since 2018. This movement uses an 1861 base movement with a very special lunar-surface finish for the Dark Side of the Moon Apollo 8. Last but not least, in 2019, Omega introduced the new caliber 3861. Based on caliber 1861, the 3861 consists of approximately 50% new parts and receives the Master Chronometer certification from METAS. It has been used in the Apollo 11 in stainless steel and Moonshine Gold, as well as in the new Speedmaster Professional Moonwatch Master Chronometer. Pictured above from left to right, you see the 3861, 1861, and (new) 321.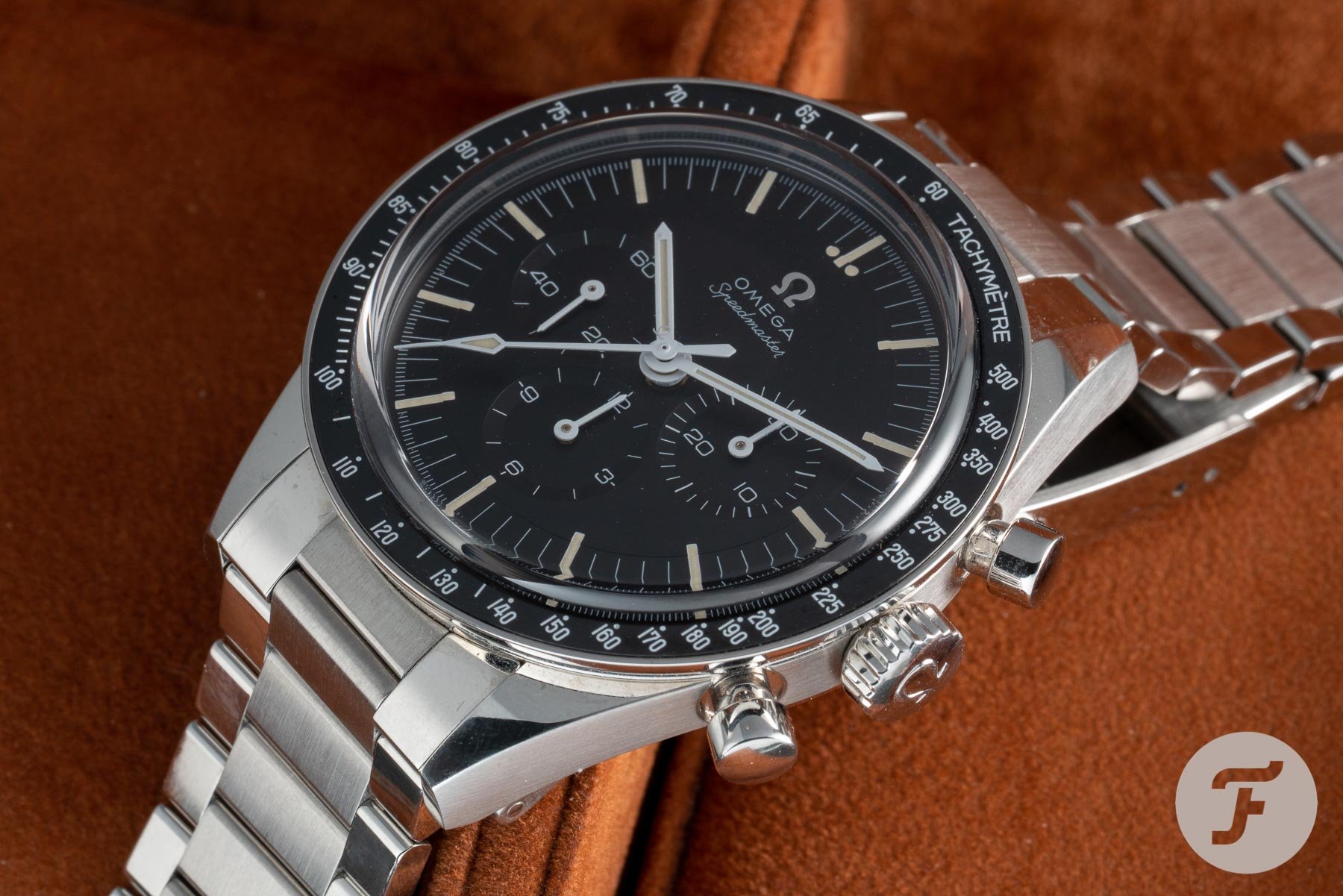 The new caliber 321 is available in a platinum Moonwatch version as the Speedmaster Calibre 321 (aka "NEW321"). It's also available in the Calibre 321 Broad Arrow Canopus Gold. Although parts are interchangeable with the original caliber 321,  the new movement has a Sedna (rose) Gold finish, whereas the original caliber 321 has a copper-colored finish.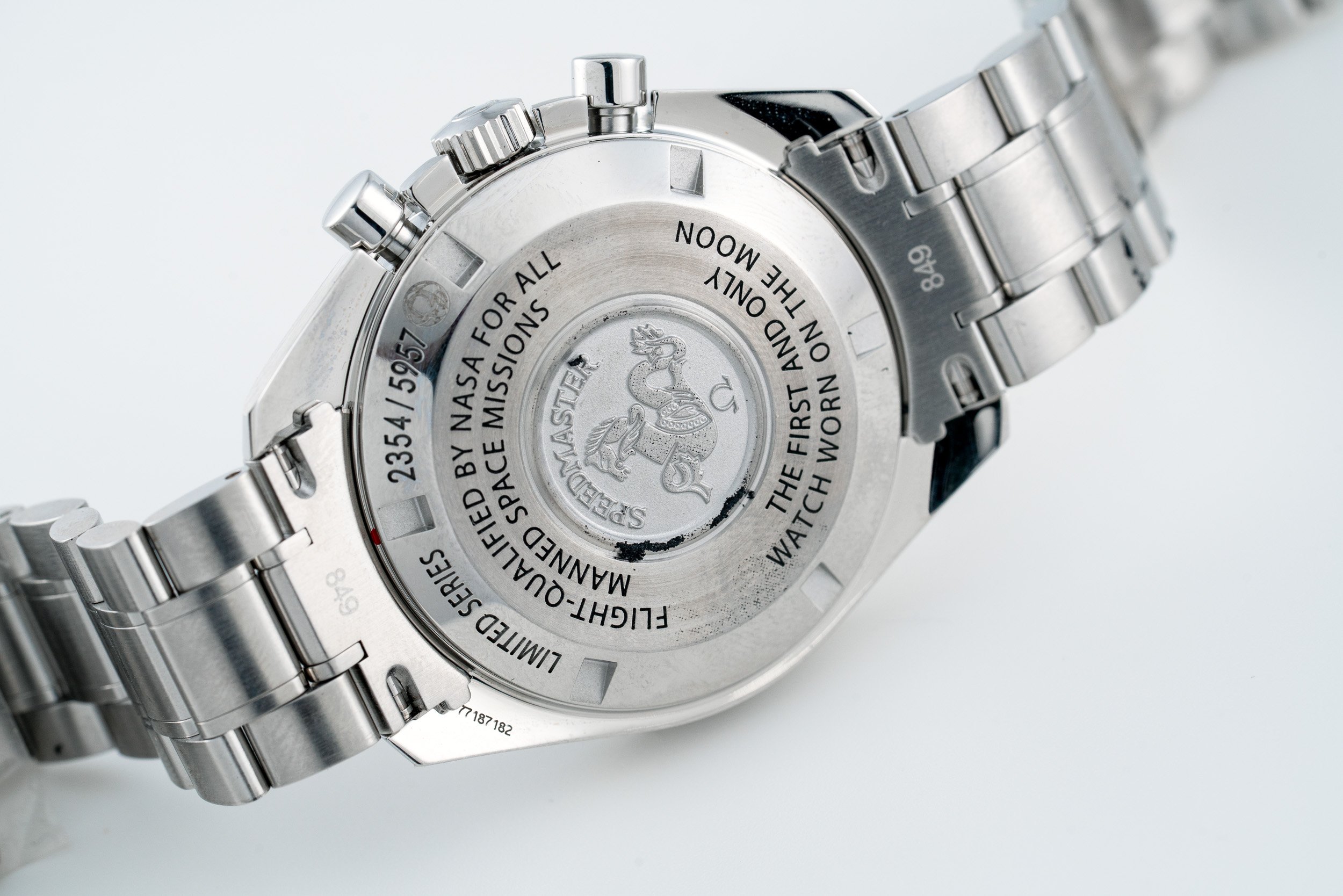 10. Where can I find my Speedmaster's serial number?
Especially when someone is on the hunt for a pre-owned or vintage Speedmaster, the serial number can be very useful. When was the Speedmaster produced, exactly? To which country was it shipped and when? The serial number of the Speedmaster can give reveal these details. Omega has a pretty impressive archive, and using a serial number you can request an extract that gives you every bit of information about a specific watch. However, you do need to have the serial number in order to retrieve this information. Every Speedmaster has its serial number engraved on the movement. On modern Speedmaster Professional watches (reference 3590.50 and onwards) you will also find it engraved on the underside of one of the lugs.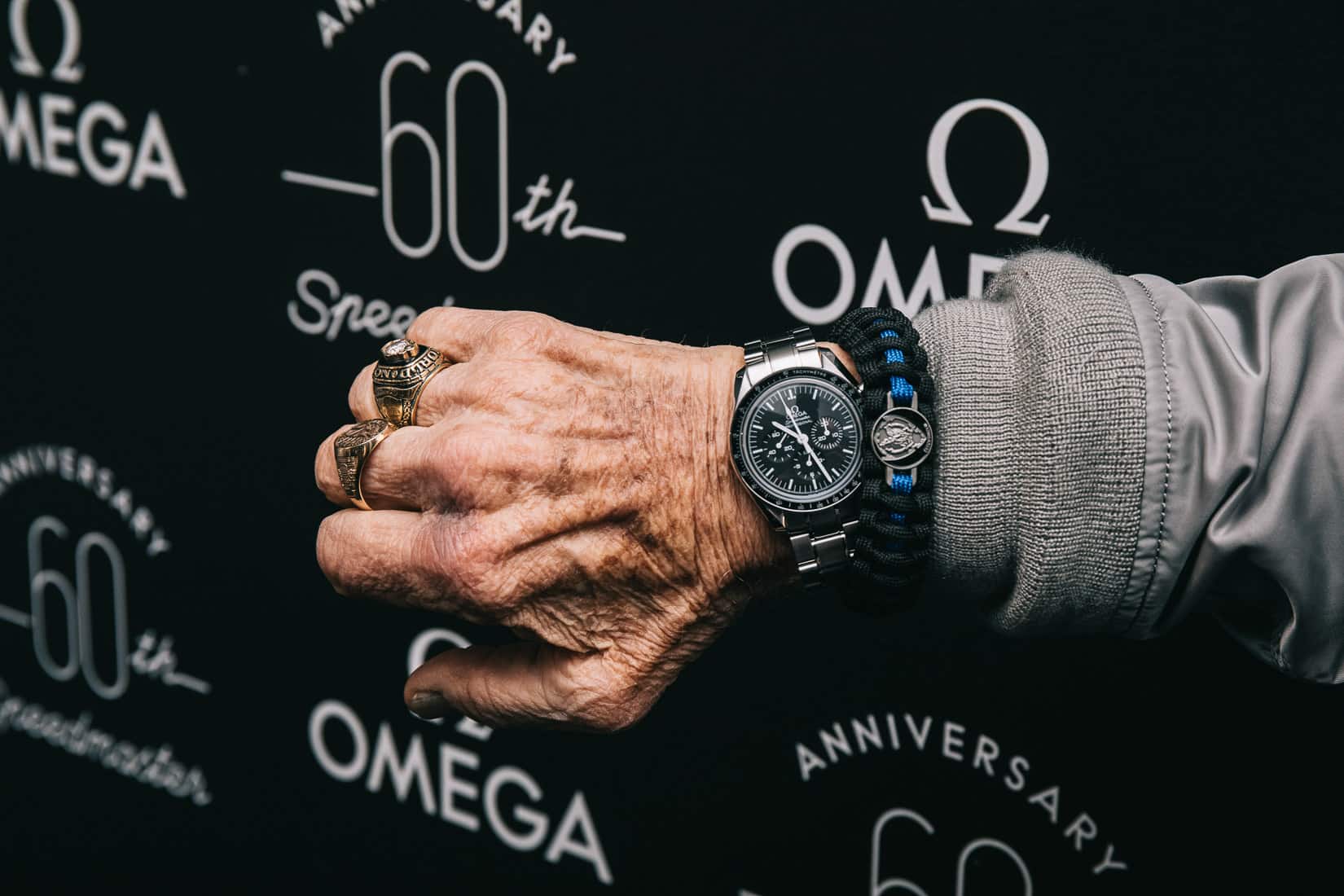 11. Where is Buzz Aldrin's Speedmaster?
I'll wrap up this list of Speedmaster questions with one that keeps Speedy lovers' minds turning. Buzz Aldrin was the first astronaut to wear his Omega Speedmaster on the surface of the Moon. He wore a Speedmaster Professional reference 105.012, to be precise. Former NASA engineer James Ragan, who was responsible for testing the cameras and Speedmasters of the astronauts, said that Buzz Aldrin supposedly donated his watch (with other equipment from the mission) to the Smithsonian. Alas, the watch never made it to its destination.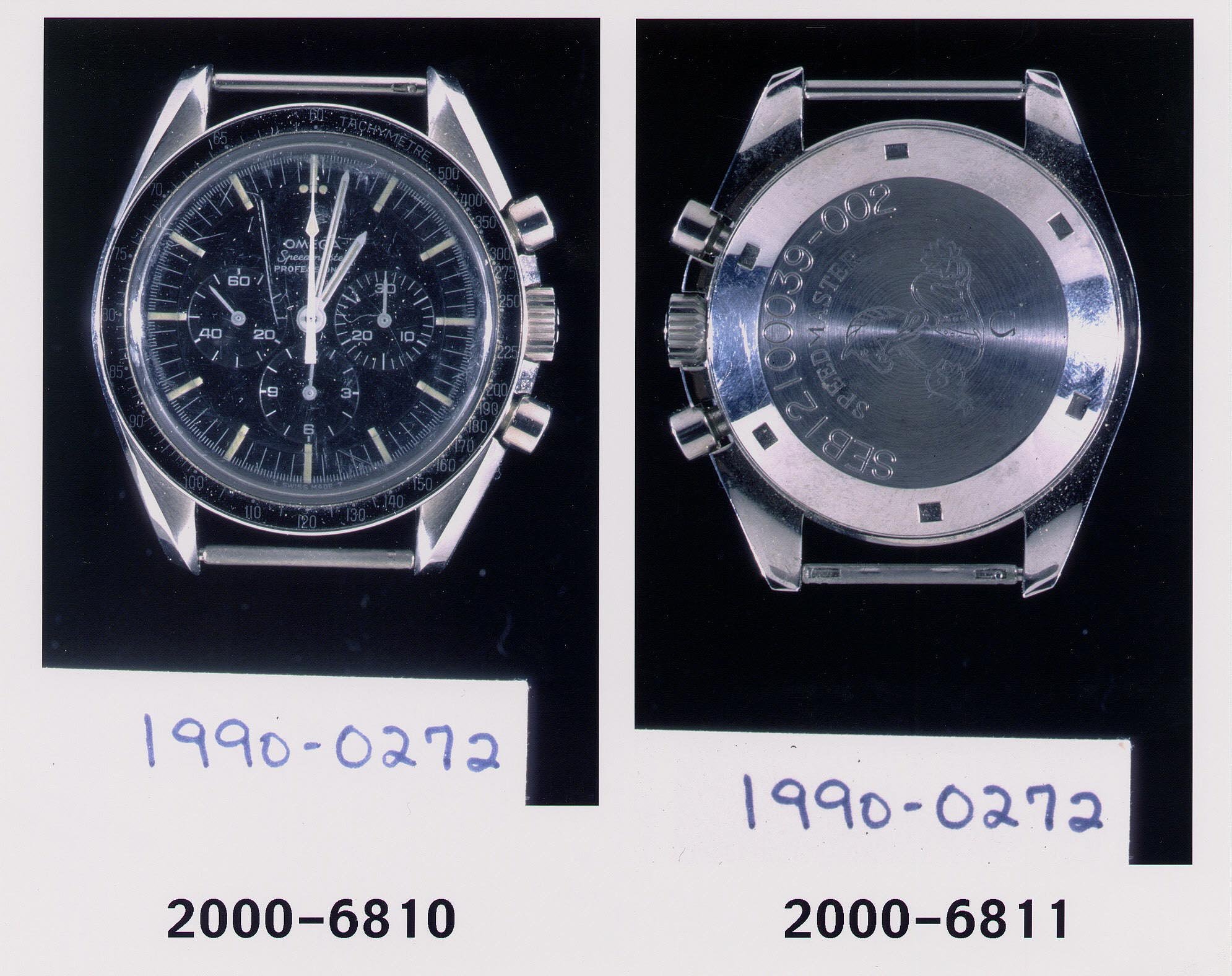 Neil Armstrong's and Michael Collins's Speedmasters (along with those of many other astronauts) are still around and classed as property of the US government. These flown Speedmaster watches can often be found on display in the Smithsonian National Air and Space Museum. Omega's own museum in Biel, Switzerland also has a number of flown Speedmasters watches on display.
Want to know more about Speedmasters? Click here. Do you have specific Speedmaster questions that you'd like us to answer? Don't hesitate to drop us a note.
*This article was first published on May 12th, 2020. It has since been updated with new images, answers, and facts.