Homegrown Heroes: The Best Brands From Small Nations: anOrdain, Straum, Arcanaut
Three of the best homegrown brands that Europe has to offer!
When we think of watches, we probably don't immediately think of the small nations worldwide. Likely we think of Switzerland, Japan and maybe Germany? Of course, in reality, the world of watchmaking expands across the entire globe. Much of the actual manufacturing indeed takes place in those countries, and China too, of course. That said, It's not just the usual suspects that have all the fun in terms of watch design. Today I want to look at a few of what I consider to be the best brands from European small nations, the homegrown heroes if you will! I imagine at least one of the names on this list will be familiar to you, but what about the others?
So, where will we be traveling to in today's geography lesson? Well, I'm going to start with a quick trip across the cold North Sea to the beautiful land of Denmark. Specifically, the capital city, Copenhagen. Interestingly, Copenhagen is home to the two best restaurants in the world. NOMA and Geranium were just recently voted as the top two restaurants worldwide. If that's not a good start to the proceedings, then I don't know what is.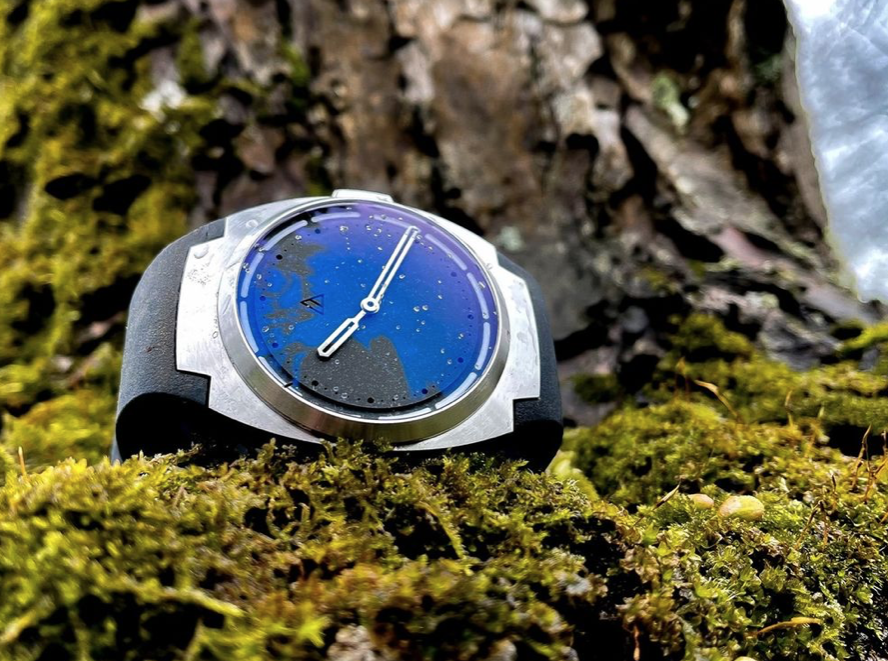 First stop: Denmark with Arcanaut!
So, we've arrived in sunny Copenhagen, who are we here to see? Well, that'd be the fantastic folks at Arcanaut. Now, if I'm totally honest, I've cheated a little here as Arcanaut is currently split between two Scandinavian countries: Denmark and Sweden. While Anders Brandt started the brand in his hometown of Copenhagen, Anders was joined on this journey by a name that may be familiar if you're a long-time reader of Fratello. Mr. James Thompson of Black Badger fame recently joined Arcanaut as part owner.
If you process that for a second, then you might think that the addition of the Badger might mean that Arcanaut will explore some alternative material and make use of nuclear-like luminous compounds. Well, you'd be correct! Hurrah! After a pretty successful debut model, Arcanaut announced the pre-order for the follow-up model in Q1 of this year. The ARC 2 was every bit as wacky-yet-reserved as you might expect. At first glance, it looks smart and sleek like its predecessor, but when you dig into it a little more, you start to see how much fun they had with it.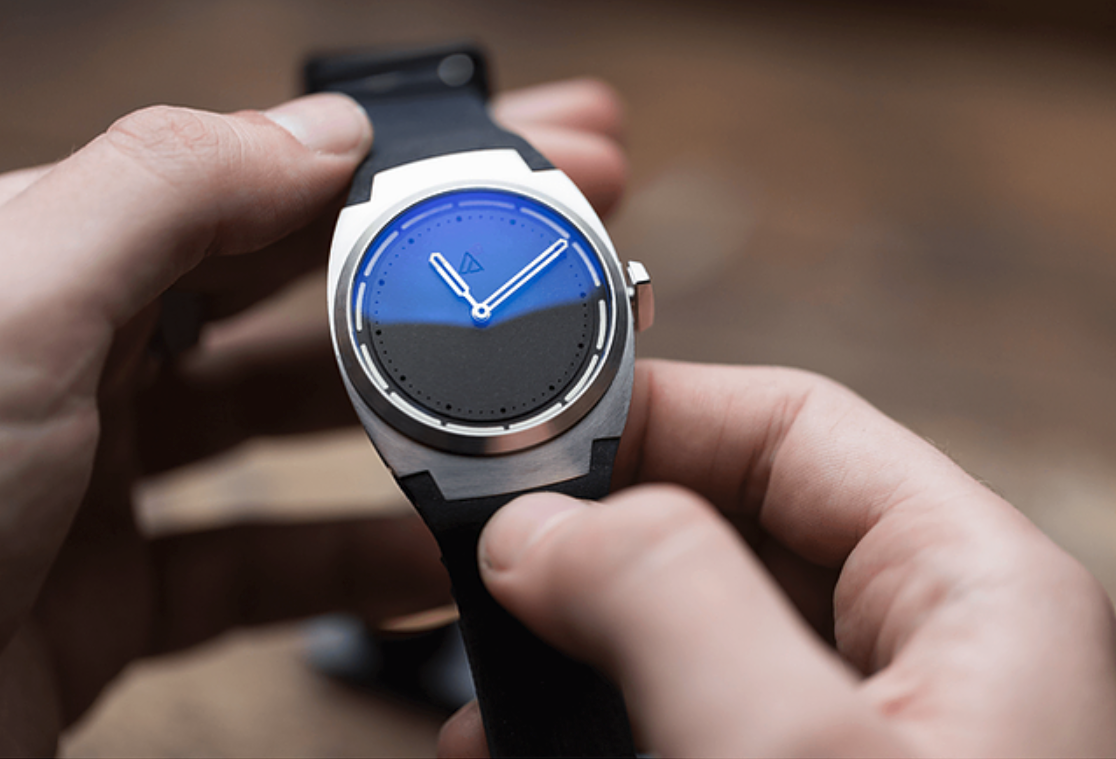 Having fun with D'ARC Matter
That dial? What do you think it is? In fact, don't even waste your time trying to guess, as unless you already know, you will not guess it in a million years. The dial is a custom-made, in-house compound the brand has christened "D'ARC matter". I'll let you in on a little secret: it's made using reclaimed Swedish slate masonry that James found in his hometown of Gothenburg. The Badger then fed it through an industrial coffee grinder and cast it under high pressure in a vacuum chamber. The result is a stone-like surface with a dark matte finish that limits reflection on the dial. I'm pretty lucky in as much as I have a drinks coaster partly made of D'ARC Matter, so I have seen the material up close and personal. My cup of coffee is sat on it right now.
The material has a smooth, non-porous finish, but the visual texture is incredible. Thanks to its production method, every dial will be unique. The material has beautiful particles visible throughout in various shades of black and anthracite grey. It's one of those materials that you'll notice a different minute detail in every time you look at it. Lovely stuff. I'm looking forward to seeing Anders and James flex their creative muscle in the future, as these two have the potential to keep on getting better like a fine wine. Now, talking about wine, let's quickly see if we can get a table at NOMA before moving on to our next destination.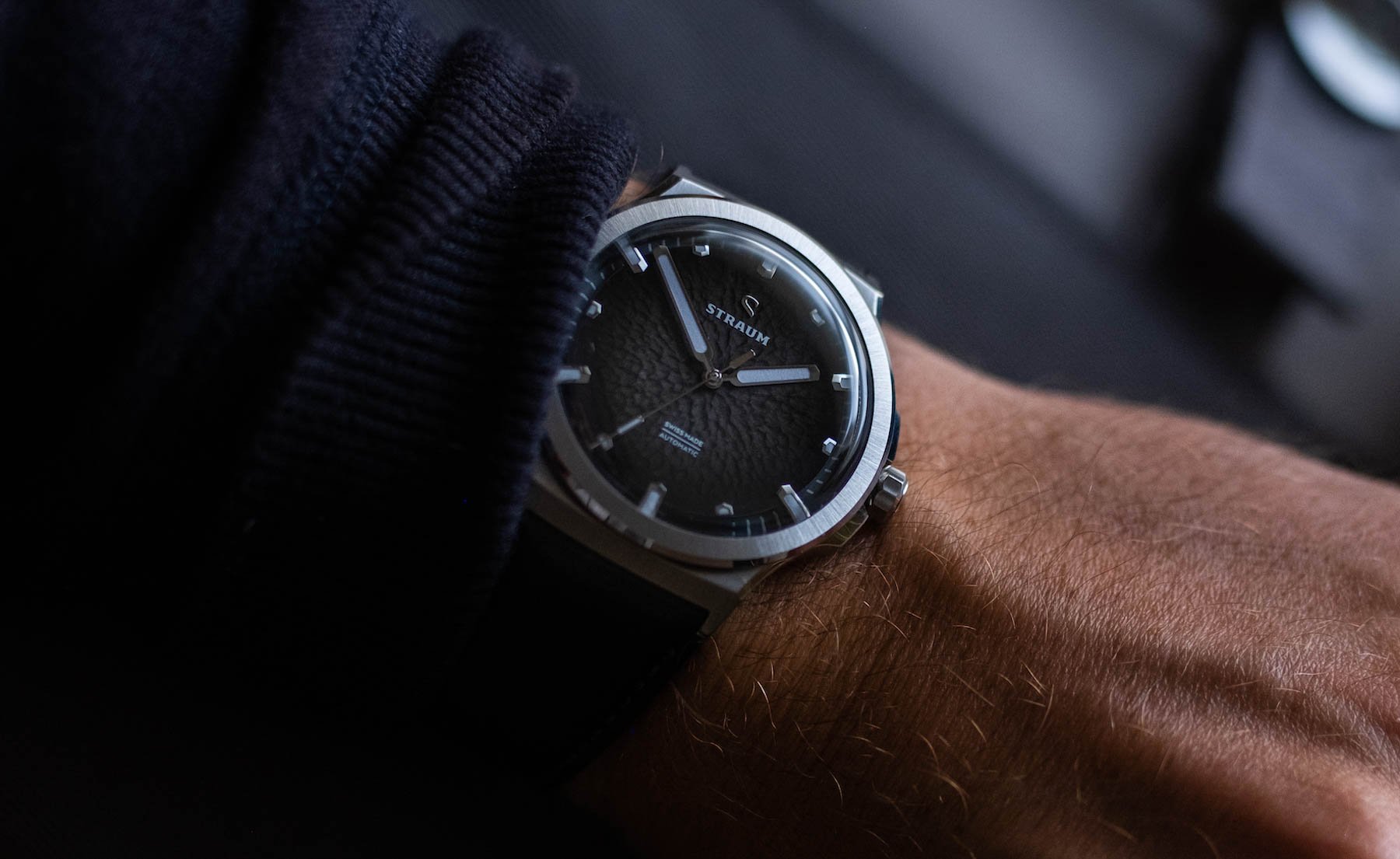 Moving up to Norway with Straum
Thankfully we don't have to travel too far. We're sticking to the region of Scandinavia and traveling North to Norway. More specifically, Oslo. I was there this weekend, just gone. More specifically, I was meeting with the next brand on this list, and it's one we've featured more than a few times on the pages of Fratello. Straum is a reasonably new microbrand on the scene, but I was hooked since I was introduced to the brand.
I met with Lasse and Øystein this weekend, and we went to a very traditional Norwegian restaurant called Frognerseteren up in the hills surrounding Norway. On a clear day, you can supposedly see for miles across the city's landscape, and it's meant to be quite spectacular. Sadly, there was so much fog on that particular day that it felt more like Silent Hill than Oslo, but there we are. Nature is a fickle beast. Instead, my focus was firmly on the watches, which is probably a good thing, to be honest, as they deserve every ounce of attention afforded to them.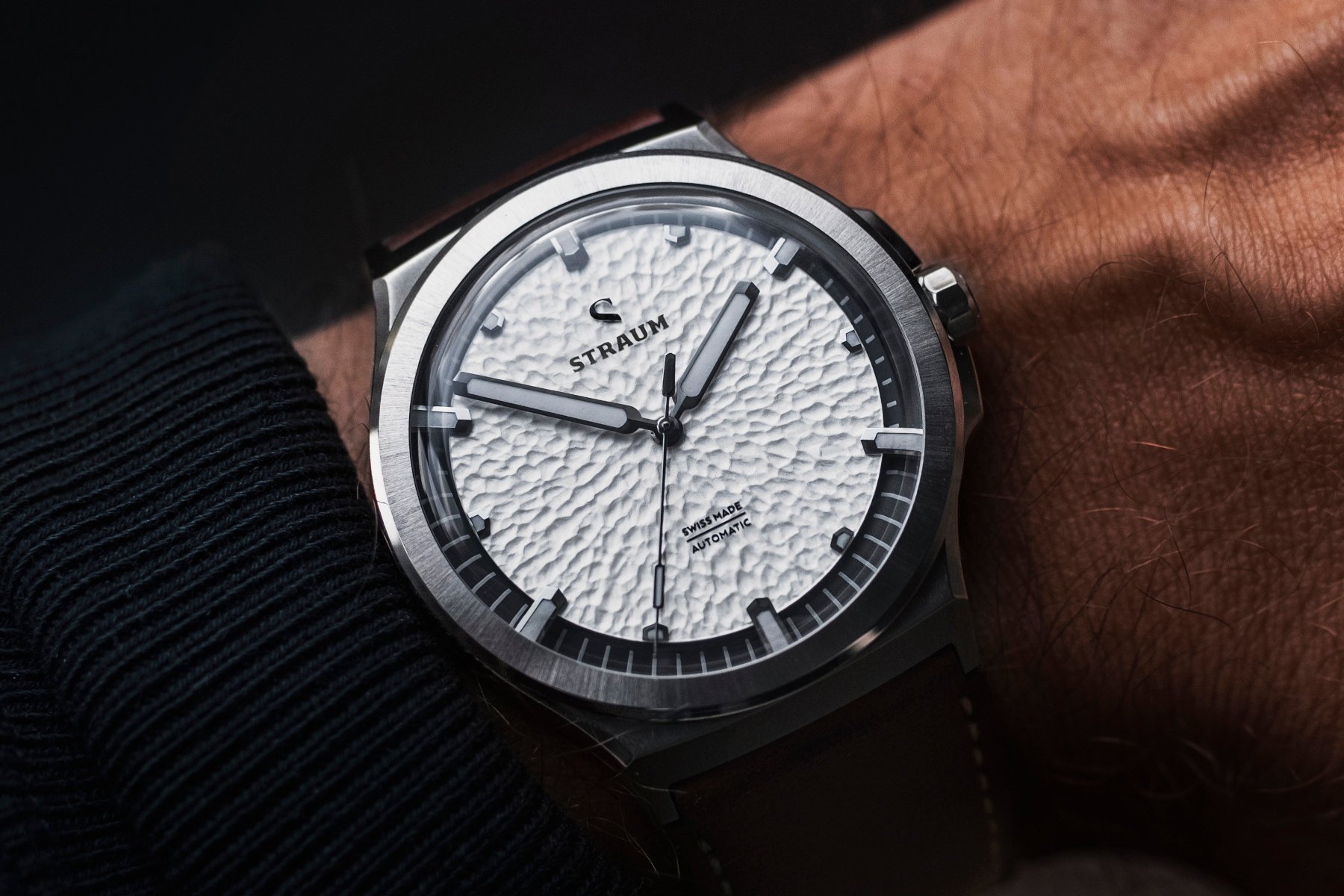 When dial texture goes right
Straum has two debut models, the Opphav and Rastarkalv. They're both essentially the same silhouette, but the Rastarkalv was a limited edition of 47 pieces with a Damascus steel case and a dial made of 3,300-year-old fossilized wood extracted from swamps on the plains of Rastarkalv on the island of Frei. It's pretty special, but it's now sold out. Fear not, as the "regular" model, the Opphav is still available and possibly the more spectacular model of the two, in my opinion.
If you've seen Straum mentioned on Fratello before, you may likely have seen the photos that accompanied the writing. You know, featuring the gorgeous textured dials with beautiful, punchy colors? Well, those are the regular Opphav models. I've made no secret for my love of a fine texture on a watch dial, and Straum hit the motherload with the Opphav. I mean, look at the dials; they're stunning and made even more spectacular by the gorgeous fumé colors on offer.
The only thing that is "missing" is perhaps a bracelet, right? Well, fear not, I saw some early 3D printed prototypes of a bracelet at the weekend, and I think we're all going to be blown away by the final watch when delivered on the bracelet. I mean, the leather straps are lovely too; they're thick, made of good-quality leather, and perfectly tapered in thickness, but the bracelet will take this watch to the next level. Watch this space as I predict big things from Straum in the future. With Lasse and Øystein's attention to detail and constraint strive to refine and improve, this brand will go far!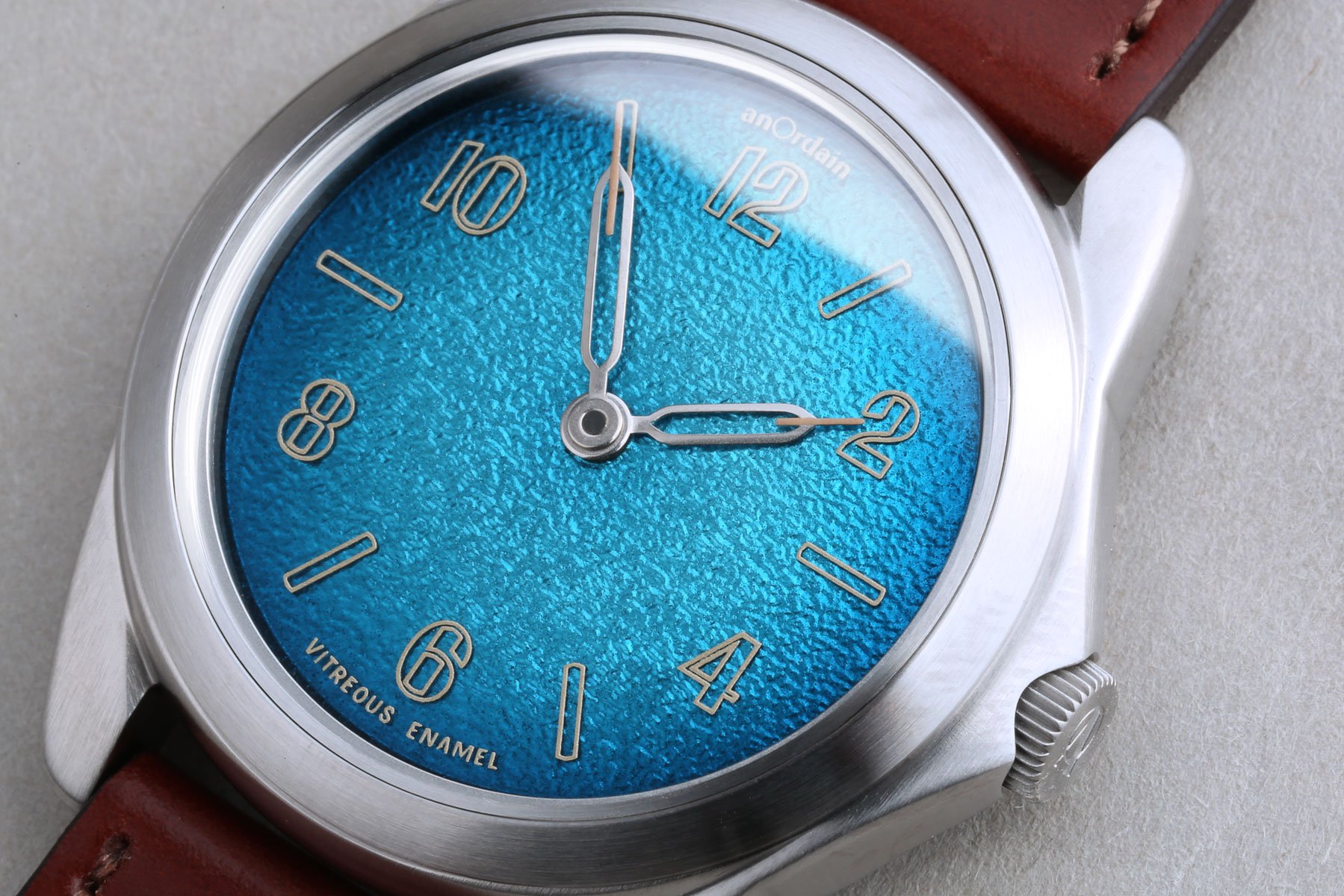 Back to Blighty for anOrdain!
And with that, we are now leaving Norway and traveling back across to the United Kingdom. Not quite home for me yet. I live and work in the Manchester area of England, but 183 miles further to the North lies the beautiful country and of Scotland. Scotland is world-famous for its beautiful highlands and famous lochs. Sadly, we're on a flying visit once again, so we're only stopping over in Glasgow this time. What's in Glasgow? Well, only anOrdain! Probably the most well-known brand on this list today, anOrdain has built up a cult-like following due to its incredible work with enamel dials.
I used to associate enamel dials with very traditional and classic designs automatically, but anOrdain turned that approach very much on its head. For me, anOrdain's dials are iconic. By that, I mean it takes one glance, and it's obvious to tell that the watch was produced by the small team of 12 from Glasgow. As a very young brand, it expressed its intentions to experiment and explore the enamel dial space from day one. Probably the most important discovery came in the form of the stunning fumé enamel dials. In my opinion, nothing else entirely comes close to the brand's mixture of texture with the wondrous enamel finish.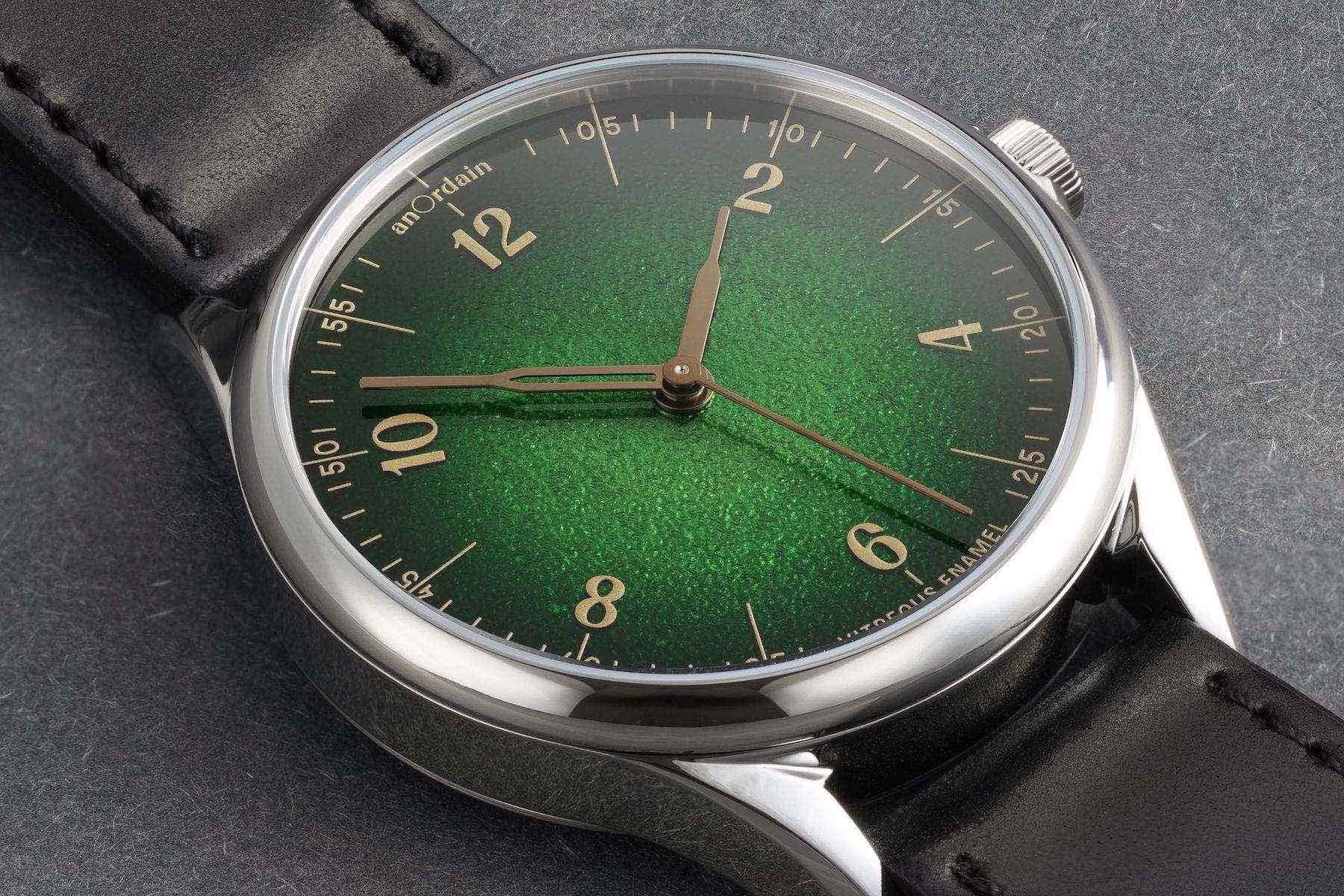 Modern masters of enamel
As with many of the best things in life, anOrdain's fumé enamel dials came to life accidentally. While experimenting with enamel on a silver blank, anOrdain's enamellers found the metal tended to warp and dome. This fault would typically render the dial useless, if not for the fact that when sanded flat, the enamel's interplay with the metal formed an attractive gradient. Thus, a brand icon was born. After months of rigorous experimentation, the team learned to harness the process and consistently replicate the "mistake" — just stunning stuff.
Right now, anOrdain has discontinued the Model 1 and Model 2 as we wait for the follow-up, which I imagine might be named the Model 3? Just a guess there. Either way, I'm excited to see what comes next for anOrdain. The brand has built a dedicated and passionate following for a reason, and I only expect that reputation to blossom. I can't wait!
Follow me on Instagram: @davesergeant