Each James Bond's Best Watch Ranked — Connery, Moore, Lazenby, Dalton, Brosnan, And Craig
Let the debate rage...
Who's the best? It's an age-old debate that has no clear answer (although to most individuals, their own answer is clear). You'll certainly hear fewer calls for Lazenby and Dalton (although the latter lands at number two on my personal list), and certainly a lot of lamentation that Brosnan — perhaps the most naturally perfect actor cast in the role — was lumbered with sub-par plots and truly woeful scripts for the last two entries in his frustratingly curtailed catalog, but the fight between the "Big Three" of Connery, Moore, and Craig, will forever divide opinion.
It is probably no coincidence that the three names that feature at the top of most Bond fans' lists belong to the actors that held the role for the longest. Connery's six official films plus and one additional movie ties him with Moore for the most on-screen appearances as 007, while Daniel Craig's tenure lasted five movies but 16 continuous years, establishing him as the de facto Bond in the minds of the millennial generation.
The Big Three
Each of the Big Three represents the pinnacle of a certain facet of Bond's character taking center stage. Connery is the height of suave. Moore is the apex of bare-faced (and often chested) humor. Craig is the ultimate action man. Depending on what you want from Bond as a viewer, these facets will be of different importance. I, for example, like the hard-nosed killer I knew from the books. As such, I favor Craig and Dalton. If you like the smooth, eye-brow cocking card player, laconically drawing on a cigarette while pointing a tiny gun at a smarmy bad guy, Connery will likely lead your charge, followed by Brosnan, or even Lazenby (who was seriously underrated).
If, however, you prefer things to be a little ridiculous, Moore has got to be your man. His films were more "funny" than "furious". They were especially of their time, and the watches Bond wore in that era certainly reflect that. In fact, the watches given to each subsequent Bond do tell their own story. Even the cool tidbit about Daniel Craig having had a hand in designing the last watch he wore in the role adds to its in-canon importance. This was a Bond that knew himself. Craig's Bond was more introspective than any of his predecessors had ever bothered to be. The watch designed by the man behind the stoic but emotionally vulnerable hero was a perfect expression of that individuality. But where does it rank on the all-time list of the Best James Bond watches ever?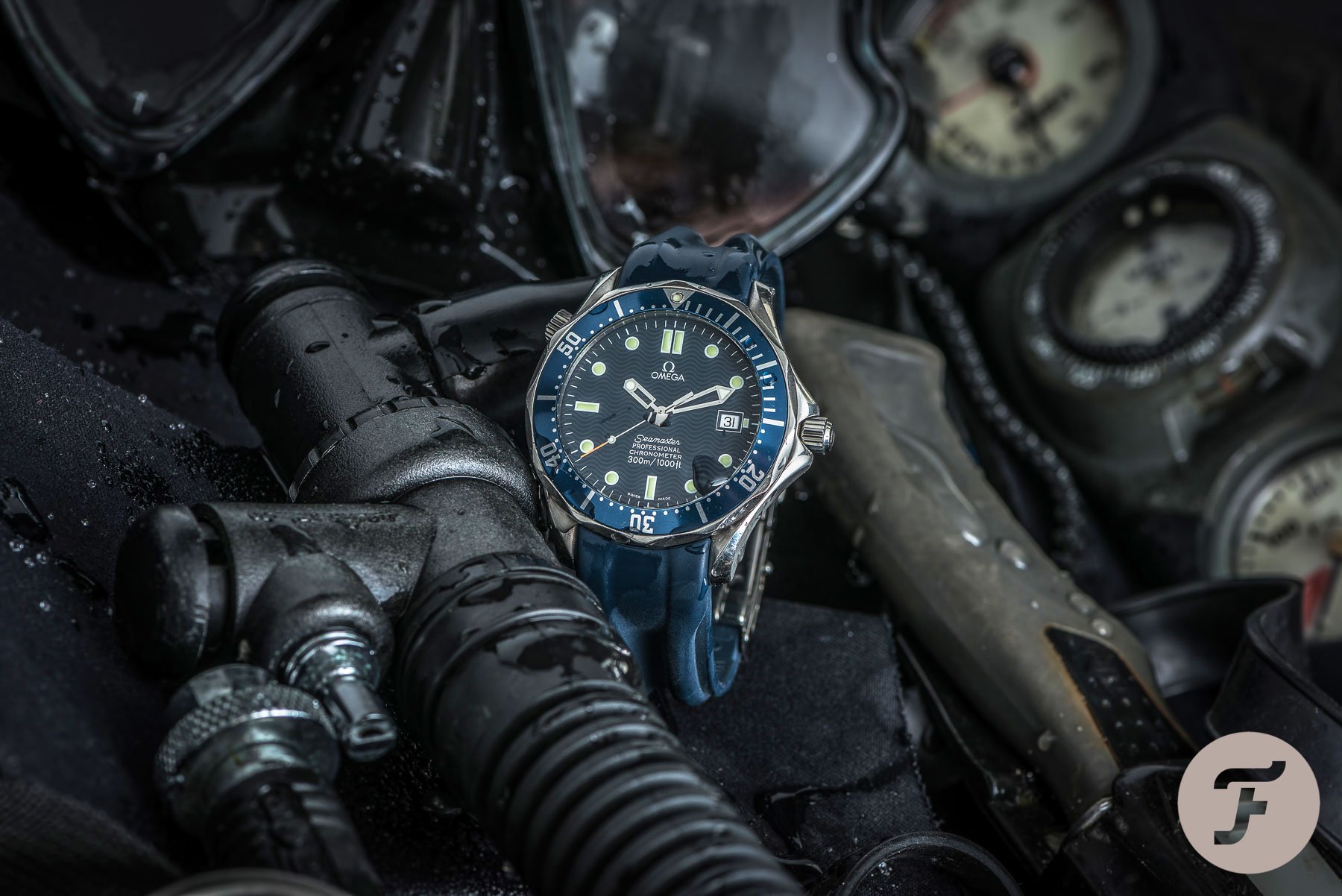 7. Pierce Brosnan and his Omega Seamaster Professional Reference 2531.80
What's this? An Omega in last place? Well, as harsh as this seems, reference 2531.80 from Brosnan's tenure is up against some pretty stiff competition. Brosnan's era saw the least development in watches worn from film to film, with the same model being used multiple times and, thereafter, only slight tweaks made to it. Of course, Goldeneye heralded the Omega era for which many of us at Fratello are thankful, but it doesn't change the fact that this watch is perhaps the most pedestrian of the bunch.
…so too is reference 2531.80 starting to look better with age.
If you'd told me in 1995 that Pierce Brosnan would be better looking in 26 years' time, I would have thought you crazy. However, as the Irish heartthrob continues to annoy the rest of planet Earth's males with his irksomely intensifying masculinity, so too is reference 2531.80 starting to look better with age. The '90s was a weird time for watchmaking. There was a lot of noise and perhaps not as much substance as we expect in 2021. This era of Seamasters is starting to find a new appreciation for its utilitarian vibe that might have made it "boring" at the time but now makes it look oddly mature.
6. Roger Moore and his Seiko G757 Sports 100 from Octopussy
Moore rocked a lot (a lot) of watches during his time as 007. Choosing one that defined his era was perhaps more important to me than picking the "best". Why is that relevant? Well, while playing Bond, Moore wore a Rolex Submariner 5513 and a Rolex Datejust (surprisingly the only time a Datejust has featured in a Bond movie, which it did in 1985's A View To A Kill).
The Seiko G757 Sports 100 from Octopussy, with its distinctive "horseshoe" bezel, is something to behold. It did a lot of silly things in the movie, but its real-life complexity was impressive enough to mark this "Silver Wave" model as a classic. It was the most "Bond" Bond watch of Moore's era, which means it was as camp as the character that called it his own. An oddity, for sure, but a classic entrant in a series that has the tendency to feel safe at times.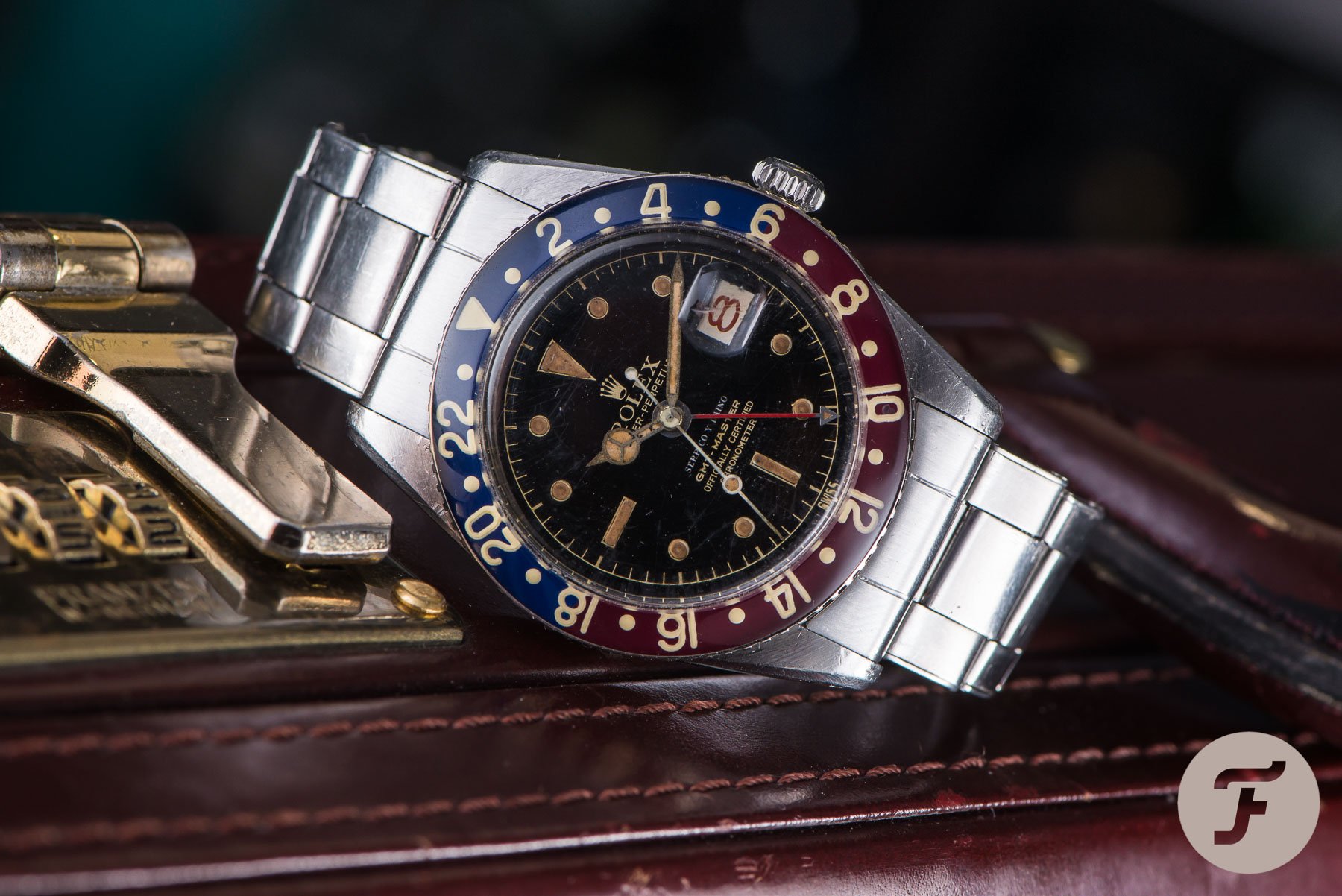 5. David Niven and his Rolex GMT Master from Casino Royale (1967)
Talking of safe, how much safer a pair of hands can one find than a Rolex GMT Master? That's right, I included David Niven's Bond on this list (somewhat controversially) because his watch choice was simply too good to ignore. However, while this watch is certainly one of the finest watches in history, it doesn't feature any higher because I feel that despite Bond's propensity for world travel, a GMT watch ranks behind a diver (for a naval commander) and a chronograph (for a man who likes blowing things up with timers) in terms of usefulness.
4. Timothy Dalton and his Rolex Submariner Reference 16610
And thus, the Sub rears its head for the first (but not the last) time. Dalton's watch choice — reference 16610 — was a perfect embodiment of the man. It was tough. It was no-nonsense. There was no need to multi-functionality or even much in the way of color on the dial. It was, and perhaps still is, the perfect choice of mechanical diver for a super spy that must be able to rely on his gear and also not stand out in a crowd.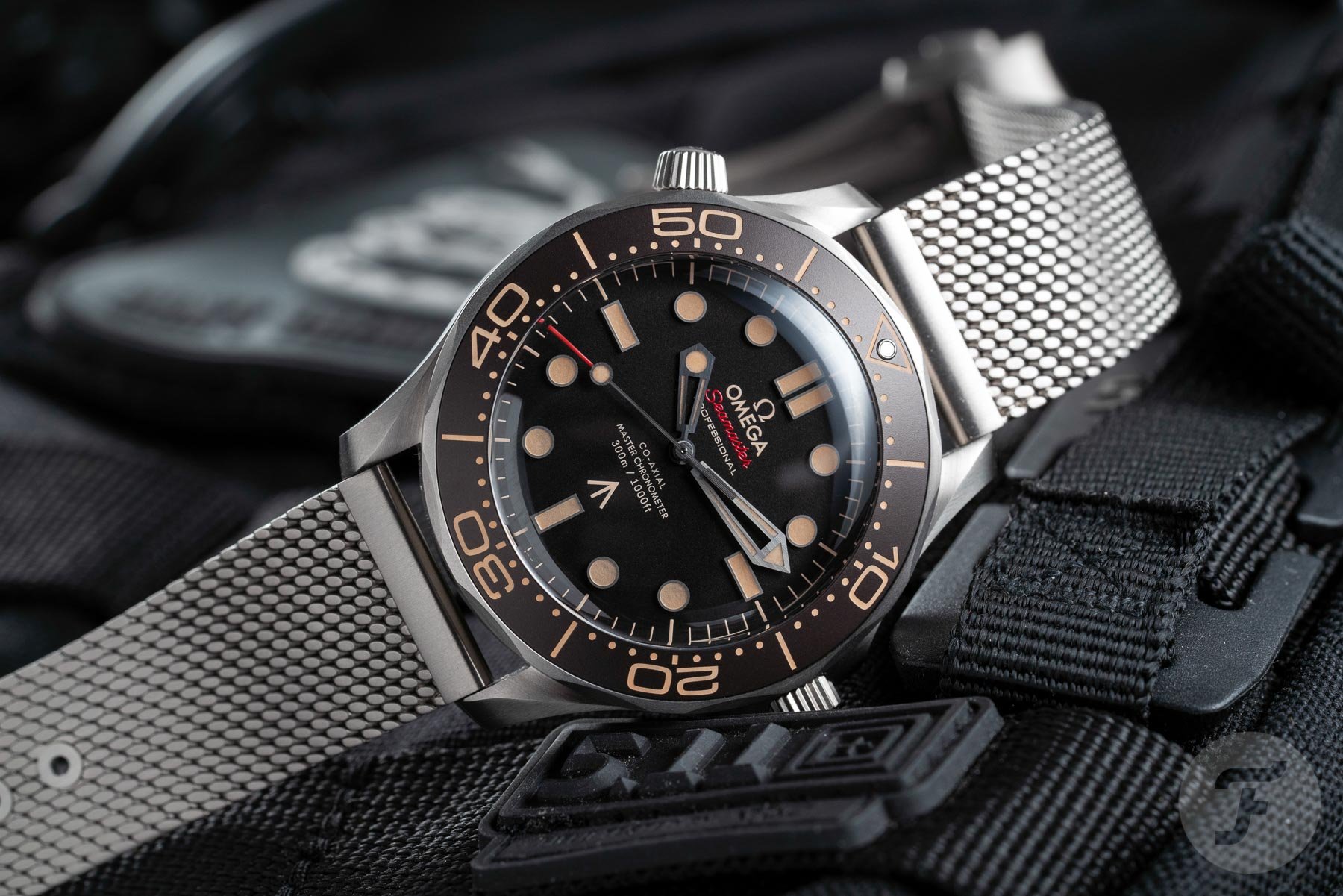 3. Daniel Craig and his Omega Seamaster 300M Professional from No Time To Die
I've really forced myself not to succumb to recency bias here, but I'm sure there will be calls of derision that the latest watch to feature in a Bond movie came in ahead of two Rolex watches on this list. Rolex was Flemming's choice for the character and will, for many Bond lovers, forever be the one and only brand that should see wrist time with Commander Bond.
It's one of the most ambitious Bond watches ever.
However, many things have changed about the Bond franchise over the years and I have no problem whatsoever with Bond wearing an Omega in this day and age. In fact, given the current shortage of Rolex Professional models on the market, it's quite possible Her Majesty's Secret Service wouldn't be able to source one even if they tried! Last I heard, Keanu Reeves just bought his entire stunt team new Submariners, meaning it's just as well that old James can rely on an unlimited and relatively available Seamaster to do the job.
It's one of the most ambitious Bond watches ever. In fact, given that prior to the Daniel Craig era, Bond watches weren't really designed for Bond, I think it's fair to say it is the most ambitious. That buys it the bronze medal, but it couldn't, in my mind at least, beat out the top two…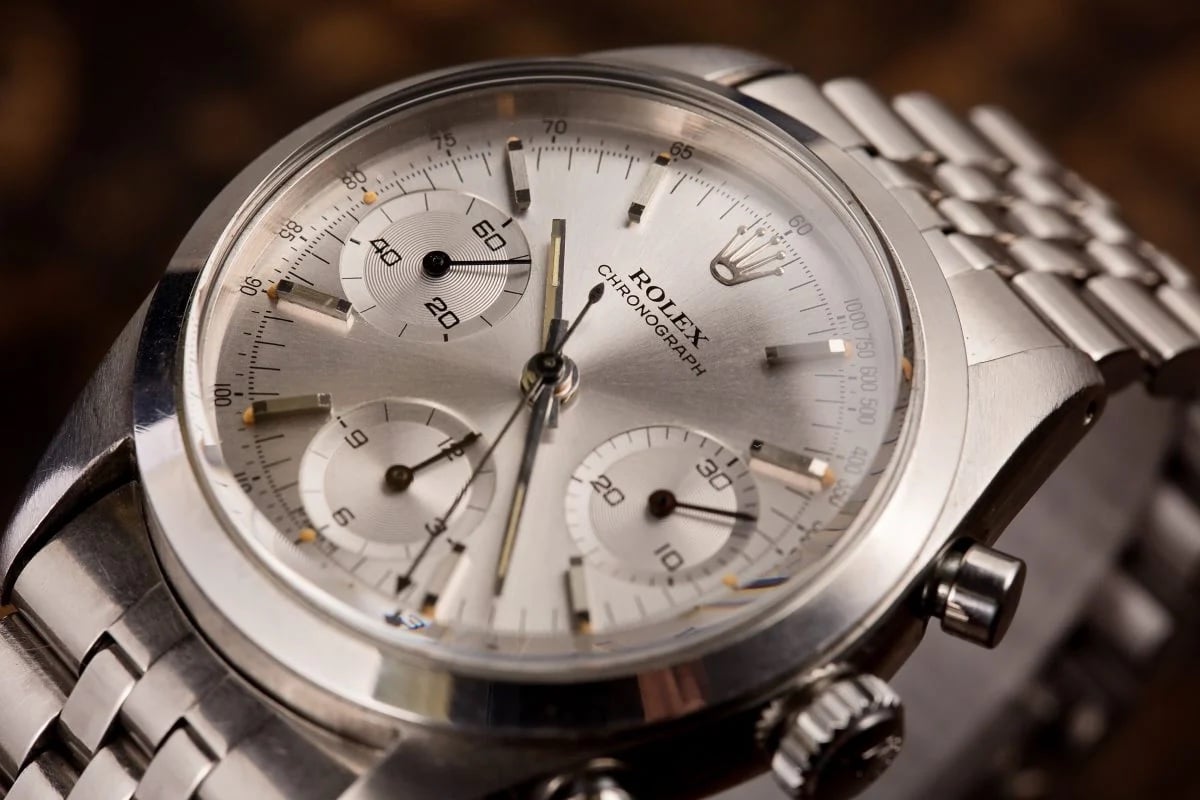 2. George Lazenby and his Rolex Chronograph Reference 6238 from On Her Majesty's Secret Service
A surprise entrant? I would think so. No one really talks about Lazenby as "the greatest Bond" because he had so little time in the role. However, On Her Majesty's Secret Service is easily one of the better Bond films (especially from a cinematic and narrative perspective). In this movie Bond wears a pair of Rolexes, but the pick of the two is the Chronograph reference 6238, which is a pre-Daytona beauty with a silver sunray dial. I adore this era of Rolex chronographs and wish we still had models like this to choose from in the current catalog.
I also think a chronograph would be the most useful kind of watch for Jimbo to wear as mentioned earlier. His penchant for blowing things up and to-the-second precision kind of demands this functionality from a watch more often than he requires 300m of water resistance. I do, however, appreciate that a chronograph mechanism is decidedly more fragile than the basic automatic (or quartz) you'd expect to find in some of his dive watches. Which leads us to…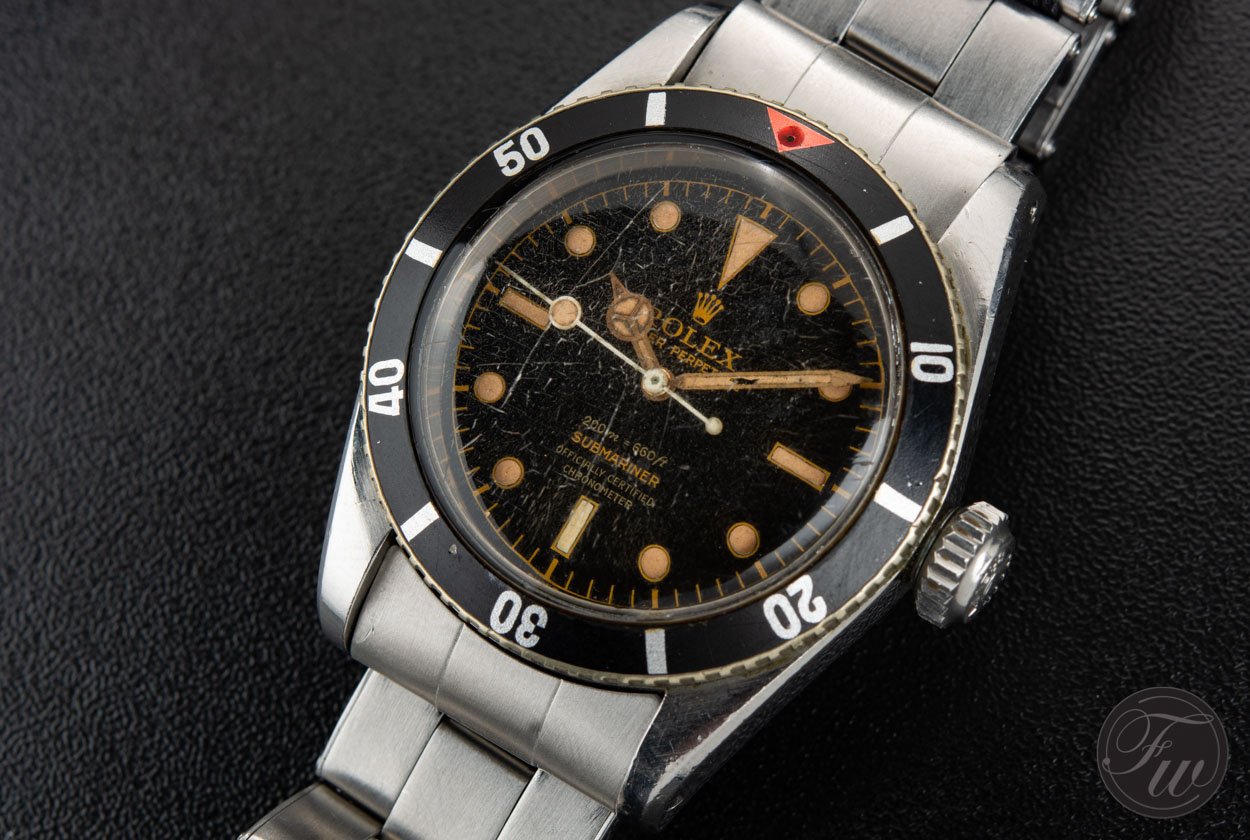 1. Sean Connery and His Rolex Submariner Reference 6538 from Dr. No, From Russia With Love, and Goldfinger
Is this a cop-out pick? I must admit, there was little doubt in my mind right from the get-go which watch had to be in the number one spot on this list. But let me qualify that by saying this: I am no Connery fawner. I do not pine for the old style of Bond movie. This is not a sentimental choice at all. The watch is simply that good.
I can take or leave modern Submariners. They leave me cold. This watch, however, warms the cockles of my heart. The gold print, the gold hands, the red triangle, and that beautiful big crown… It is the Sub of all Subs and Bond was lucky to have one on his wrist in his first three Eon outings. But do you agree with my order or even my choices? Let me have it in the comments below.