The Updated Bosphorus Leather Petra Case Is The Perfect Gift For The Budding Watch Collector
Available in many colors, there's something for everyone here.
What's better than fun for you and you alone? Fun for the whole family, of course! After treating myself to a new Bosphorus Briefcase in dark blue Togo leather, I found myself feeling a bit guilty. Why? Because my darling girlfriend, who has herself amassed a pretty decent watch collection, was moaning about how she had nowhere as luxurious to store it. And so I picked up the phone and ordered the latest Petra case from Bosphorus Leather in cream. She was, to say the least, thrilled.
Now, while she was happy enough with the case, I cast my famously critical eye over it. What I found was excellent build quality and a colorway that's feminine, but not overbearingly so. I was so chuffed with it, I decided to give it a stand-alone post on Fratello to spread the good news. Yes, Fratelli, decent luxury watch storage is now available for women as well as men. And you know what? It's pretty darn glorious.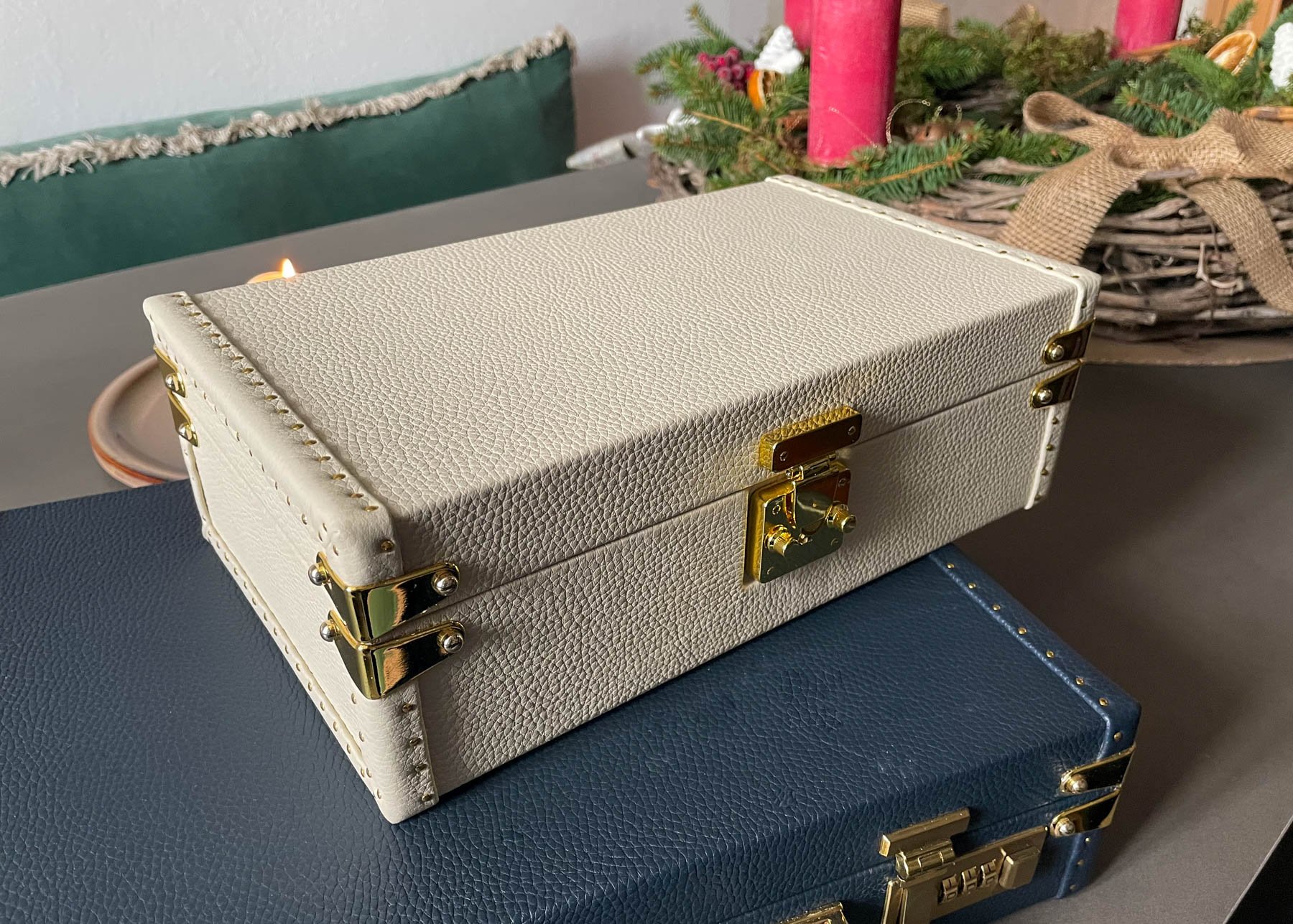 The perfect gift?
Okay, I'll level with you: these Petra cases are not exactly cheap. They start at just over €700 for a three-watch case, and the eight-watch case shown here starts at €999. That's actually quite high, considering the starting point of the other larger cases in the range. Nevertheless, they are exceptionally neat products that show their makers' experience in every stitch. The hardware on these cases is probably among the best in the Bosphorus range. While it lacks the combination lock I personally prefer, the key lock here is very solid and reliable. To release the catch, you simply pull the left-hand lever to the left. This way, your finger is well out of harm's way when the catch pops up (with considerable gusto).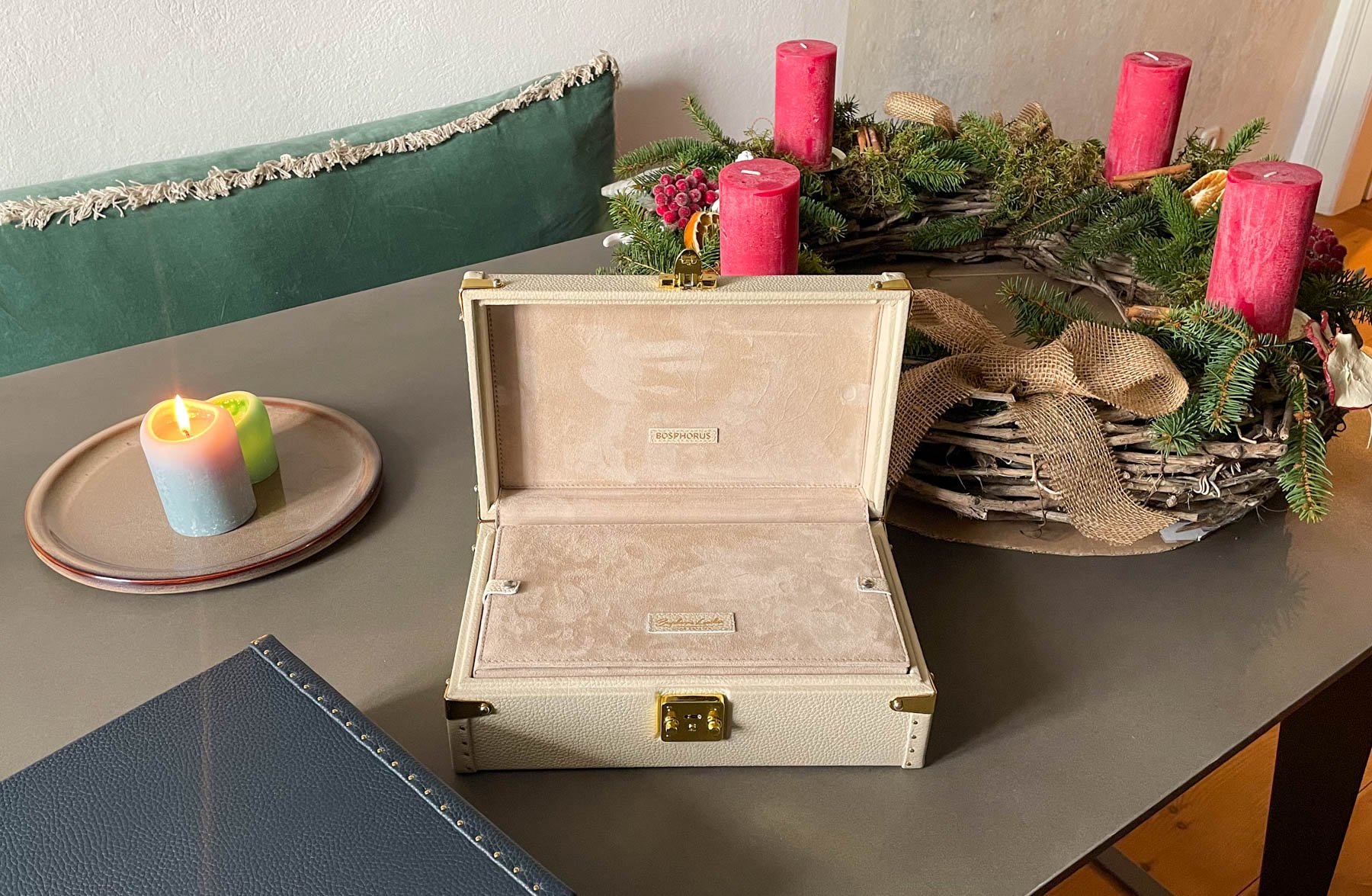 Upon opening the lid, we're confronted with a similar view as with my own briefcase, which I reviewed a couple of days ago. Here, though, the padded button-down lid that protects the eight watches beneath is actually suede, rather than the navy blue Togo leather I chose for mine. What I love about this aspect of the design is how luxurious it feels from top to bottom. Now, this one isn't for me personally. My fingers are far too grubby, and I always seem to be covered in dirt or oil. Needless to say, I steer clear of suede at the best of times. But it really gives off a feeling of class, and I know that's something my girlfriend appreciates.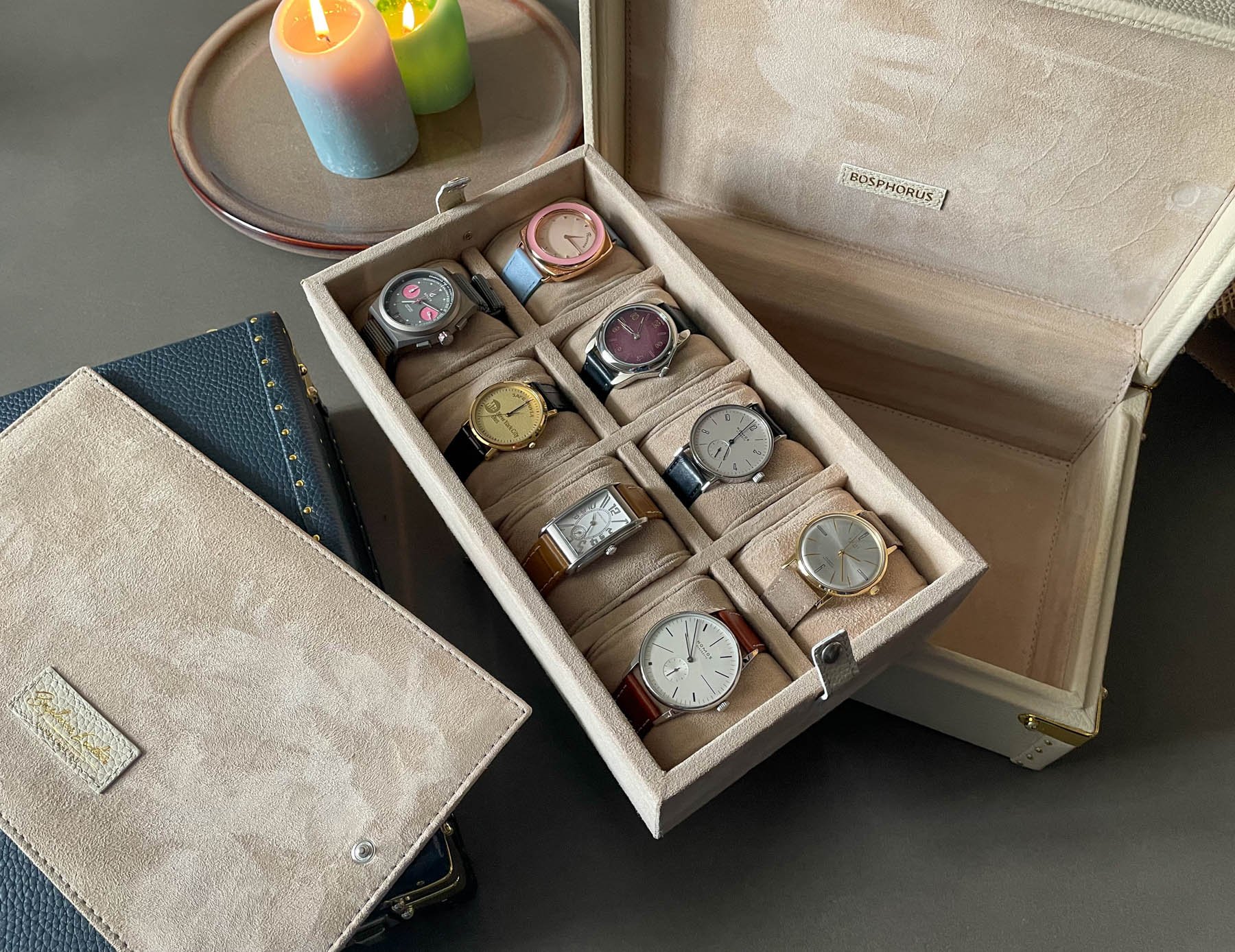 A removable watch tray
As with the briefcase (and in fact all of the Bosphorus products I own), the interior watch tray is removable. Although the Petra cases don't have a handle, I suppose you could use them as regular jewelry or keepsake boxes. As hefty a price tag as €1K would be for one of those, I'm sure there are some who wouldn't bat an eyelid.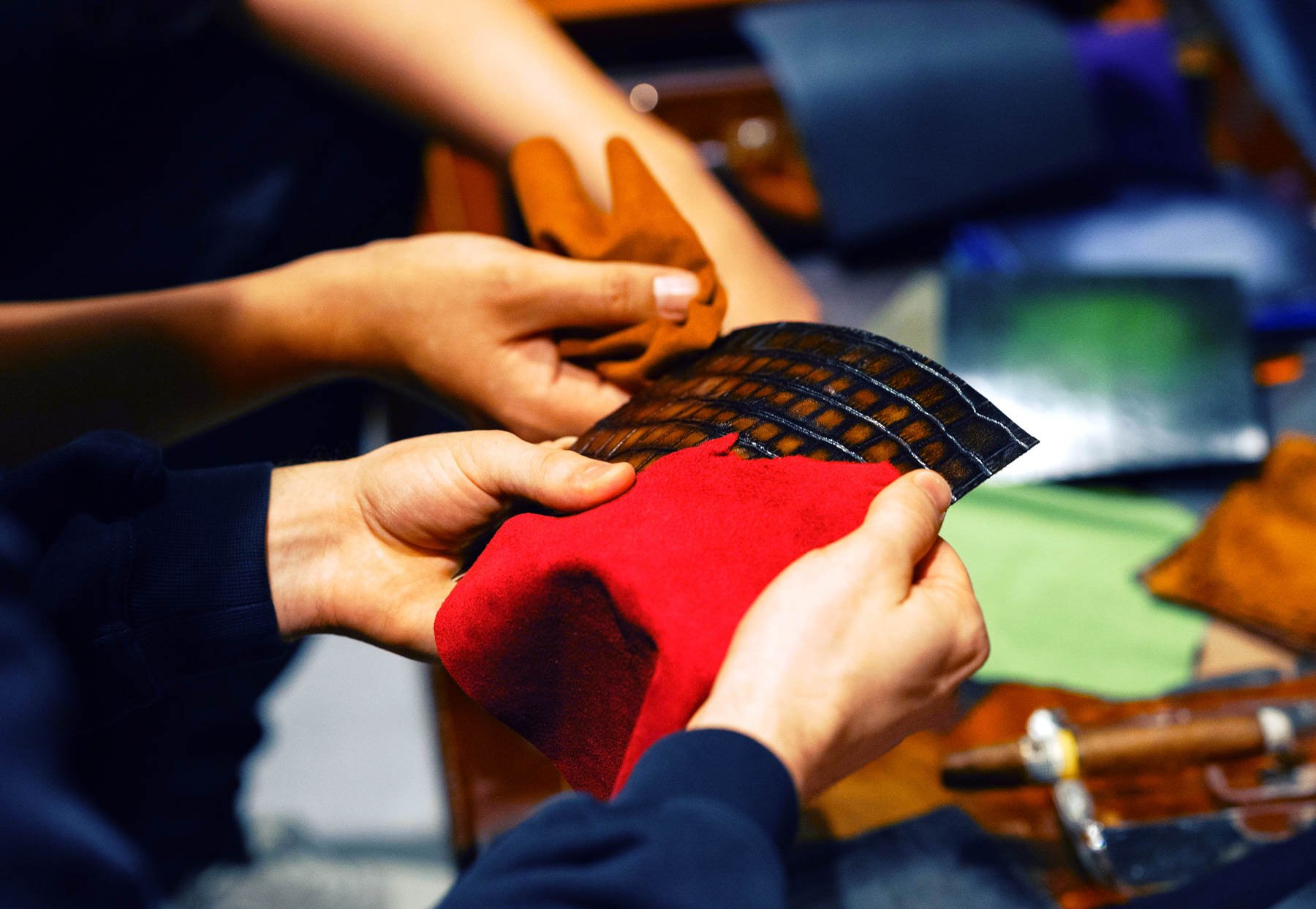 Material selection is everything
As you would expect for a luxury leather-clad watch box, the material selection plays a huge part. Yes, these boxes are made by experienced artisans with centuries of combined experience, but working with shoddy materials never yields good results. This is where Bosphorus Leather seems to excel. The materials are top grade and feel so excellent in the hand.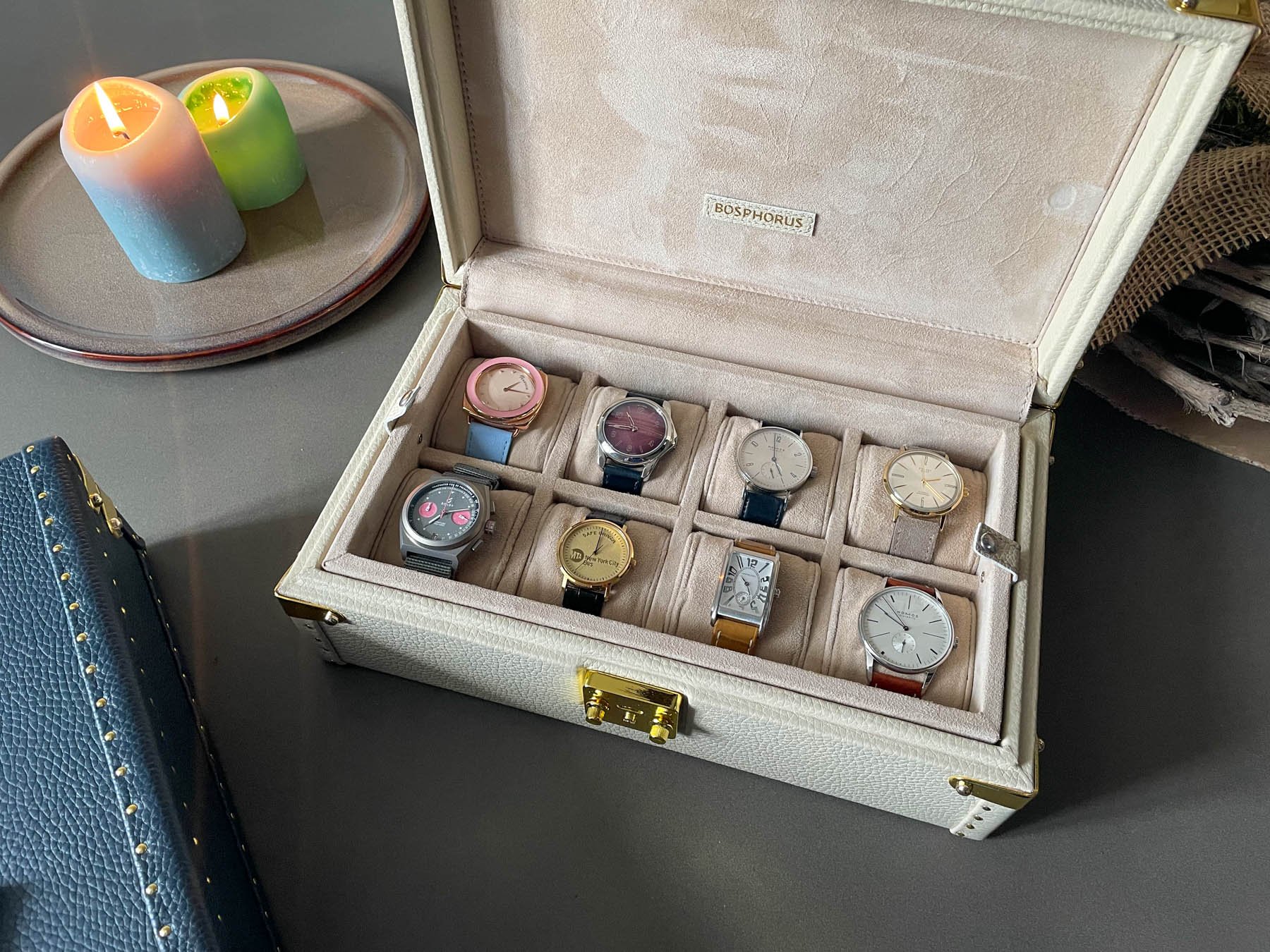 I haven't subjected my two other cases to anything too taxing, but I must say they look as fresh as the day I bought them. I am looking forward to acquainting my new Togo Blue case with the Birmingham leather collector's case, the Hogwarts-esque watch trunk, and now my girlfriend's Petra case, which houses her watches from anOrdain, NOMOS, Hamilton, and others. If you are interested in Bosphorus Leather products, I cannot encourage you enough to check out the site during the Black Friday offer period. Until November 30th, you'll be able to get 20% off site-wide, which amounts to a significant sum for many of the products available. Let us know if you pick anything up, and feel free to share some pictures of your collection residing in its new home! Check out the Bosphorus Leather site here.