Speedy Tuesday – A Caliber 1863 Speedmaster Professional 3572.50
Speedmaster Pro 3572.50 Caliber 1863
It's Speedy Tuesday! One of our readers, Erik Ebeling, sent us photos of his beloved caliber 1863 Omega Speedmaster Professional reference 3572.50. This discontinued model is similar to the 'standard' Moonwatch model reference 3570.50 but with a sapphire case back. In the current Omega collection we still find a Speedy Pro with a sapphire case back, but it also has the sapphire front crystal. This reference 3572.50 from Erik has the Hesalite crystal on top, the sapphire crystal on the back. Erik let us know that the production year of this specific watch was around 1999.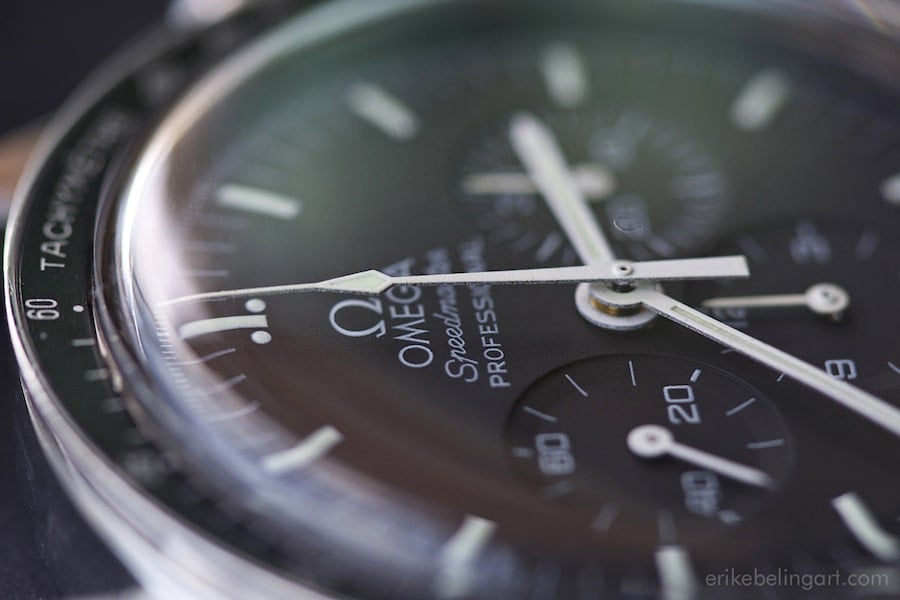 As you can see on the photo above, the Omega logo is in the center of the Hesalite (plexi) crystal of this Omega Speedy Pro. The sapphire version, also dubbed sapphire sandwich. also bears the Omega caliber 1863 movement but has the – as its name suggests – a sapphire front crystal. This reference for the sapphire sandwich Speedmaster is 3573.50 and is still in production. Omega ceased production of the model that we feature here today a while ago.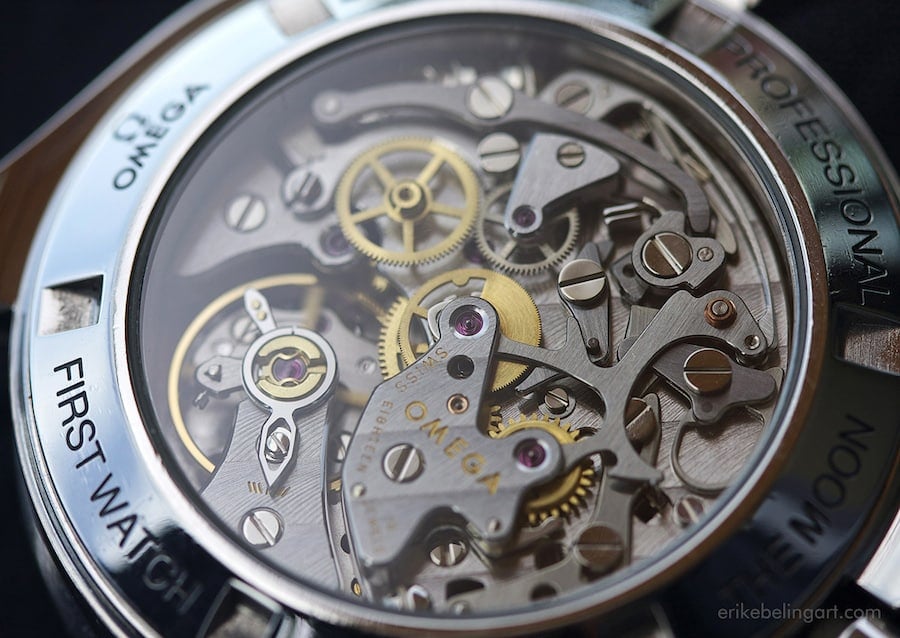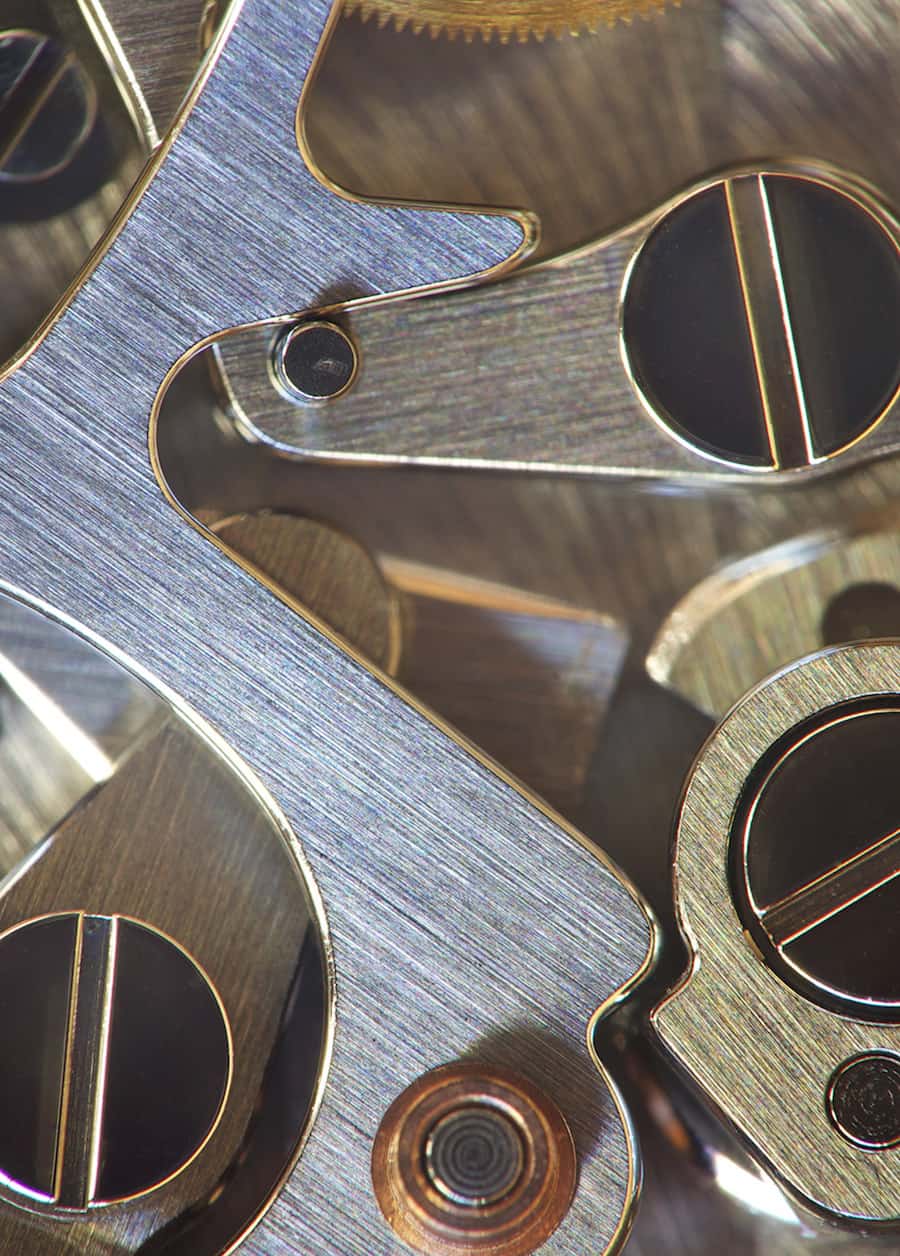 Omega's caliber 1863 movement was the successor of the caliber 863 movement. The caliber 863 was based on Lemania's caliber 1873 and was used by Omega till 1996. The caliber 1863 has a different finish (rhodium) than the 863 and there has been a slight modification to its construction as well (1 added jewel). As you can see on the highly detailed photos above, it is a stunning hand-wound movement!
Owner Erik Ebeling (who's located in Kansas) bought this 1999 Speedmaster Pro 3572.50 from a sales forum about a year ago. A great find, as you either will come across the regular Moonwatch with solid case back of the 'sapphire sandwich' model. Due to the use of the original Hesalite crystal it has that beautiful magnified dial and gives the watch that vintage feel.
Erik is an artist in graphic design as well as in painting, sculpture and drawing. His work can be found on his website www.erikebelingart.com.