Cartier – The Gentleman's Files by George Cramer
The only book on Cartier you need
Often overlooked by collectors, but never lacking respect from them either. Cartier: One of the most influential brands when it comes to the history of the wristwatch.
When a friend writes a book on a subject he's so passionate about, it is very difficult to write something about it. What if the book isn't very good, or not worth spending your money on? Well, I can be very short about this: the book that George Cramer wrote on Cartier watches is actually the only book you need to have on the subject. Only if your interest goes very deep, it might be interesting to explore some other Cartier books that might go more in-depth on certain topics (the "Cartier – The Tank Watch" book comes to mind). George's Cartier – The Gentleman's Files is only about Cartier men's watches, it is not about jewelry, the brand's history or just about one single model. No, it gives you a perfect overview of the things you need to know, as a male watch collector. It is a very visual book, so a lot of amazing photos of Cartier watches, with the most important details and events explained in clear language.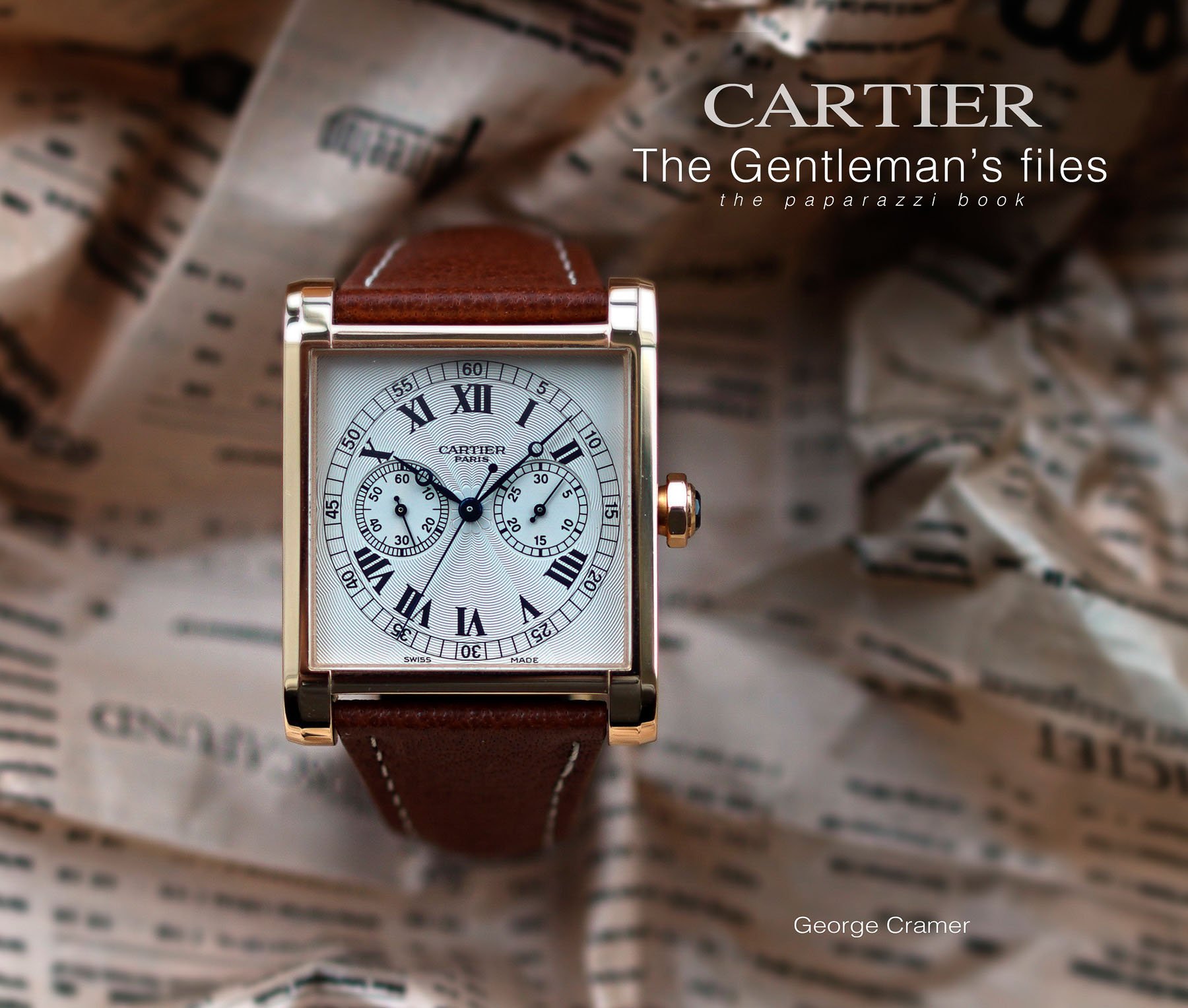 Cartier – The Gentleman's Files
The title is spot on. Not only because of the nature of Cartier's men's watches but also because of the author of the book. George Cramer is a true gentleman, and the book is simply a reflection of that. Instead of using stock images, George put a lot of effort into doing his own stylish photography. It gives an excellent impression of how a watch looks in the flesh. Often combined with other (Cartier) accessories.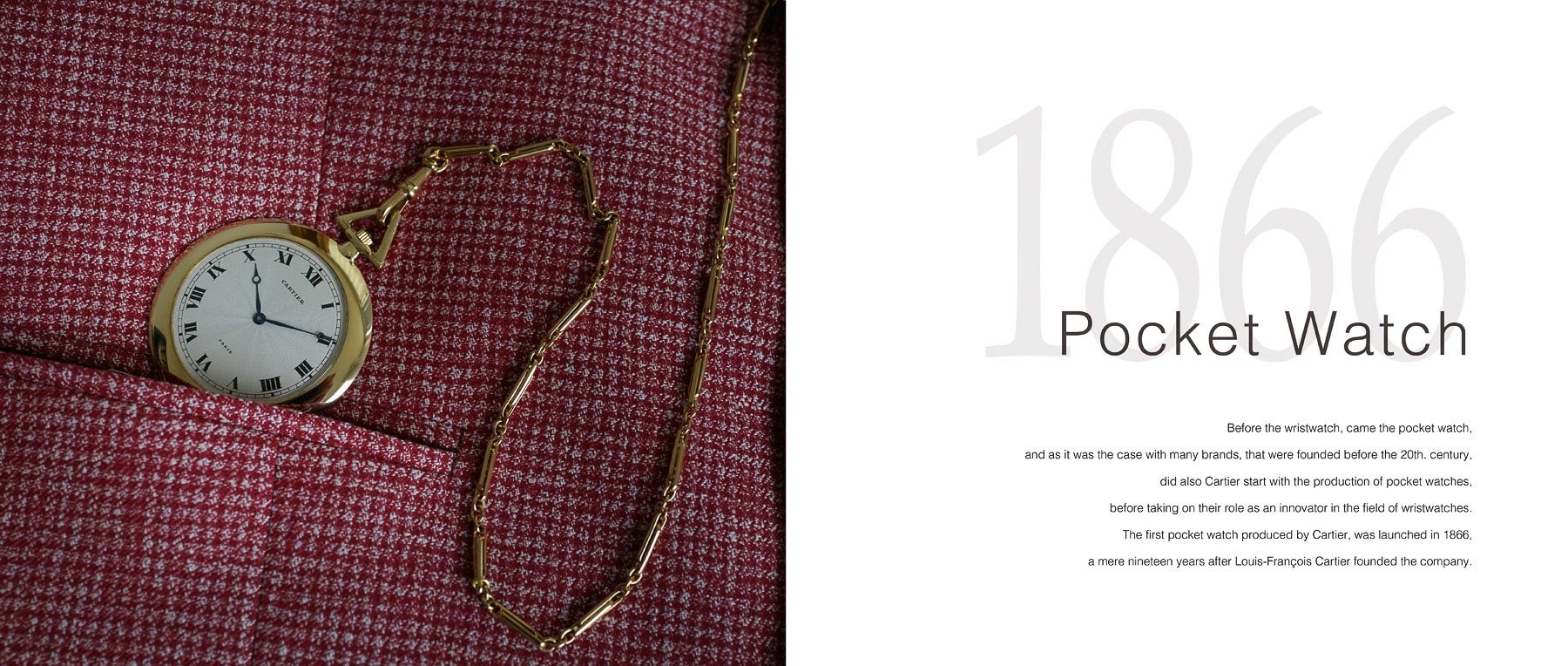 Contents
The book is structured in a very interesting way. Although George writes in the preface of this book that the content isn't in chronological order, the contents page confused me. It shows an overview from 1866 till 2017 and the watches that Cartier created between these years. However, what the author did here is quite clever, he uses Cartier men's watches that were introduced between 1985 and 2018 to illustrate the history of these watches, matching the years in the content overview.
Besides watches, George also explains a lot of typical Cartier details in his book. And details matter when it comes to Cartier watches. A lot of Cartier watches have tiny references to the heritage of the brand or contain specific signatures, like the 'Secret Signature' described in the chapter belonging to 1977.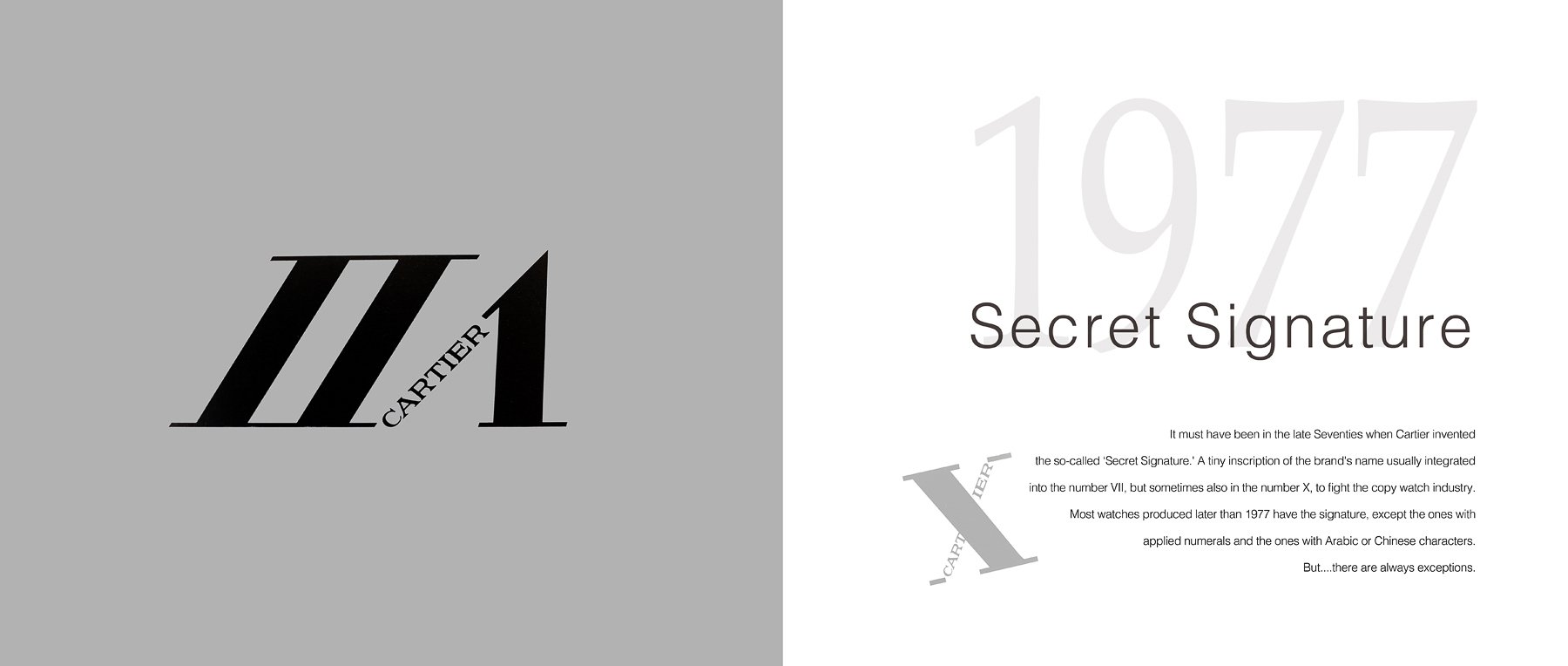 The Cartier – The Gentlemen's Files is not only about style, design or interesting photography of the Cartier watches, but George also gives a lot of explanation on the movements used by Cartier for these watches. It is simply a very complete book for one that covers a lot of different references. I tried not to reveal too much on those chapters by selecting only the images from the book that gives an introduction to a certain section or chapter. Below, my personal favorite Cartier watches, the Santos de Cartier.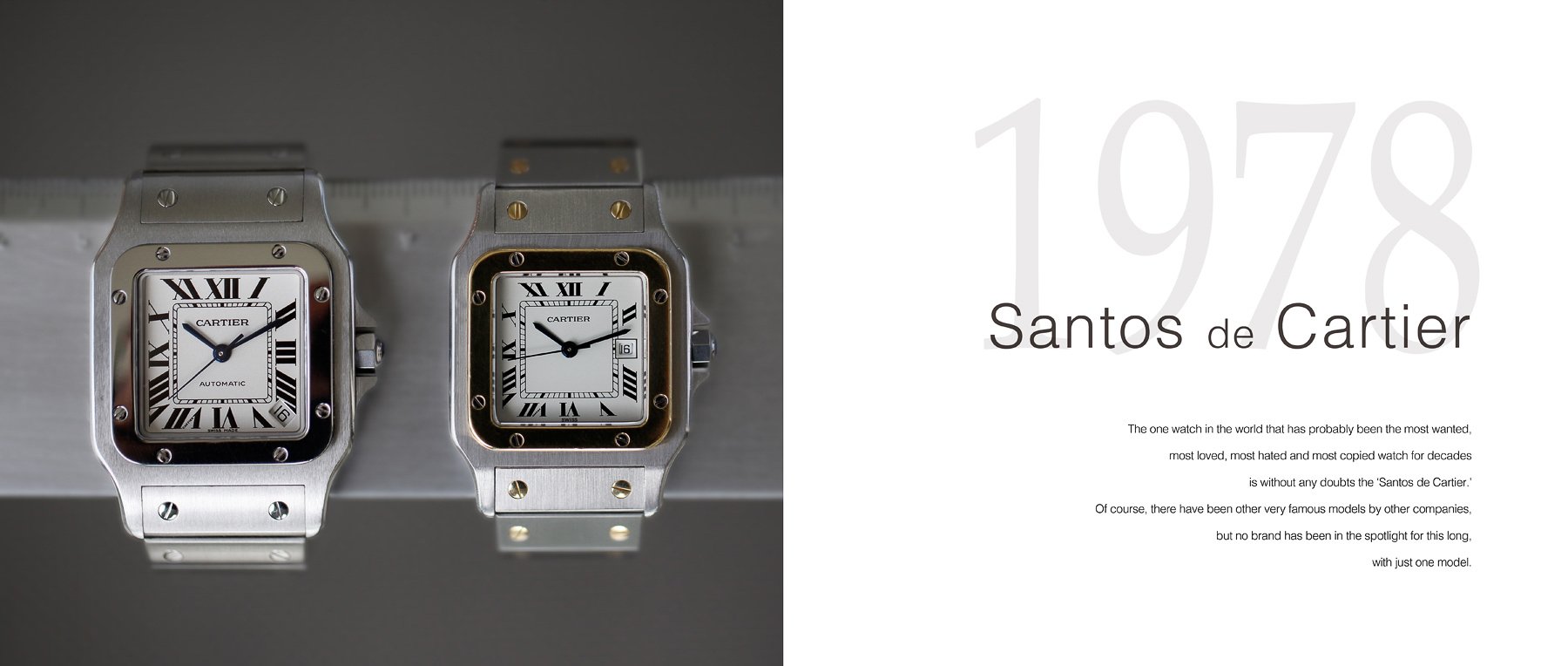 Some thoughts
You know when someone is passionate if this person is the reason for you to purchase a watch from this specific brand. Then, he or she is able to transfer the enthusiasm (and passion) to another person. George, but also his book Cartier – The Gentlemen's File, is very capable of transferring the passion for one brand from one to another. George is my go-to guy for everything I need to know about a certain Cartier watch, even more so than asking someone at Cartier. He knows his stuff, and this book clearly is a testimonial of that. And yes, at some point, I will purchase a Cartier (Santos), and he's the first person I will ask for some advice.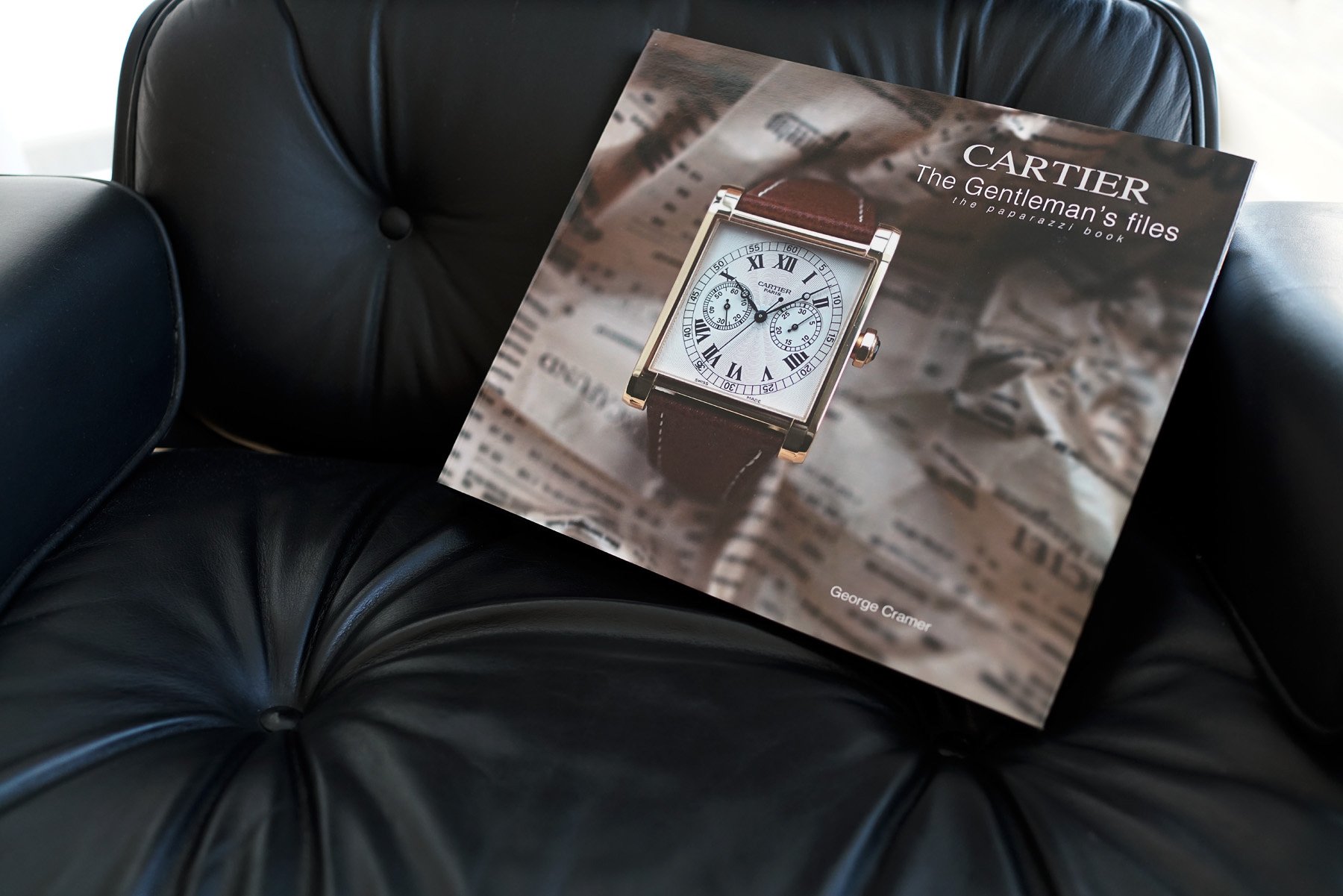 The Cartier – The Gentlemen's Files (The Paparazzi book) counts 336 pages and has coffee table book dimensions (13×11 in, 33×28 cm). And mine is indeed on the coffee table; it is a fantastic book to pick up and read a few chapters while enjoying an espresso (or something stronger). The price is 155 Euro and can be ordered via this website. Again, if there's just one book you need on Cartier's men's watches, this is it.
Want to know more about Cartier, or Cartier expert George Cramer? Visit his website here.