Certina Starts Using The Nivachron Anti-Magnetic Hairspring
Introducing the Certina DS-1 Big Date 60th Anniversary
Just recently, we found our way to Hamburg, which is the 2nd largest city in Germany and home of the third-largest port in Europe. With an invite from Certina in our pocket, we travelled there for an exclusive event, the launch of something big for this small Swatch Group brand. The Certina DS-1 Big Date 60th anniversary with Nivachron hairspring.
Upon arrival, we are welcomed at the event location in the center of the city. After some drinks with our colleagues in the business, the official program kicks off. Adrian Bosshard, CEO of Certina, introduces us to the brand and its history. How the brand has developed through the years, and their strongest selling points. How their logo has been around for 60 years as well as the DS system.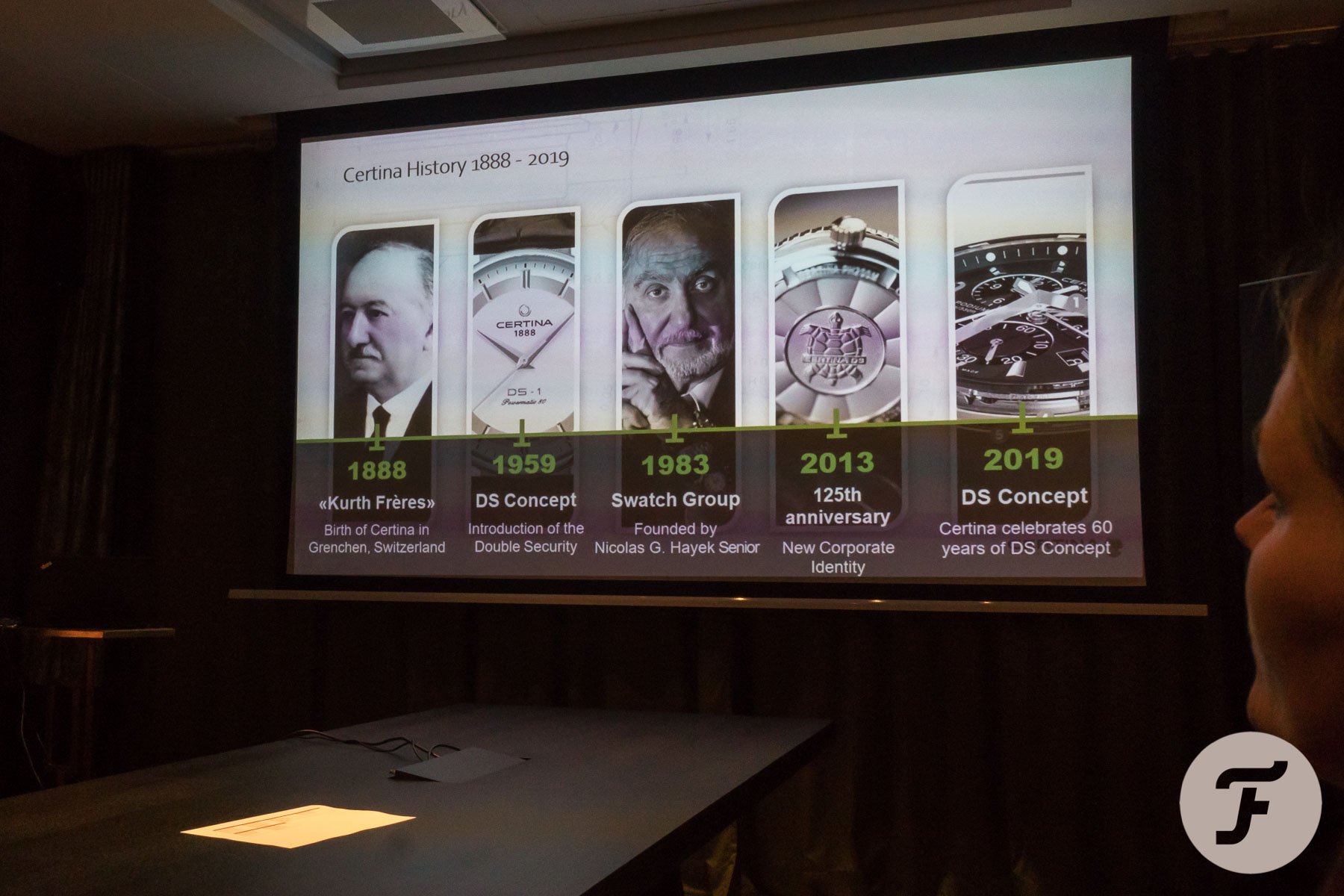 DS stands for Double Security, which has been part of their collection since 1959. In short, the double security stands for both water-resistance and shock protection, which are key features of the Certina collection since its launch 60 years ago. The brand itself dates back to 1888 when it was founded by Adolf and Alfred Kurth in the Swiss town of Grenchen. Around 1906 the brothers made watches using the name "Grana", Latin for Grenchen. Yet it wasn't until 1939 that the name Certina was officially registered. Certina is also based on Latin in the shape of 'Certus', which means sure. One decade later this would be the only name used by the brand.
Turtle Shell
Another decade later history was written for the brand. Choosing the turtle shell as a logo and symbol for their watches as well as launching the DS concept. The turtle shell is still found on almost any Certina watch. The same goes for the double security features. So it doesn't come as a surprise that this event is being held at the Tortue Hotel. Talk about staying close to your heritage!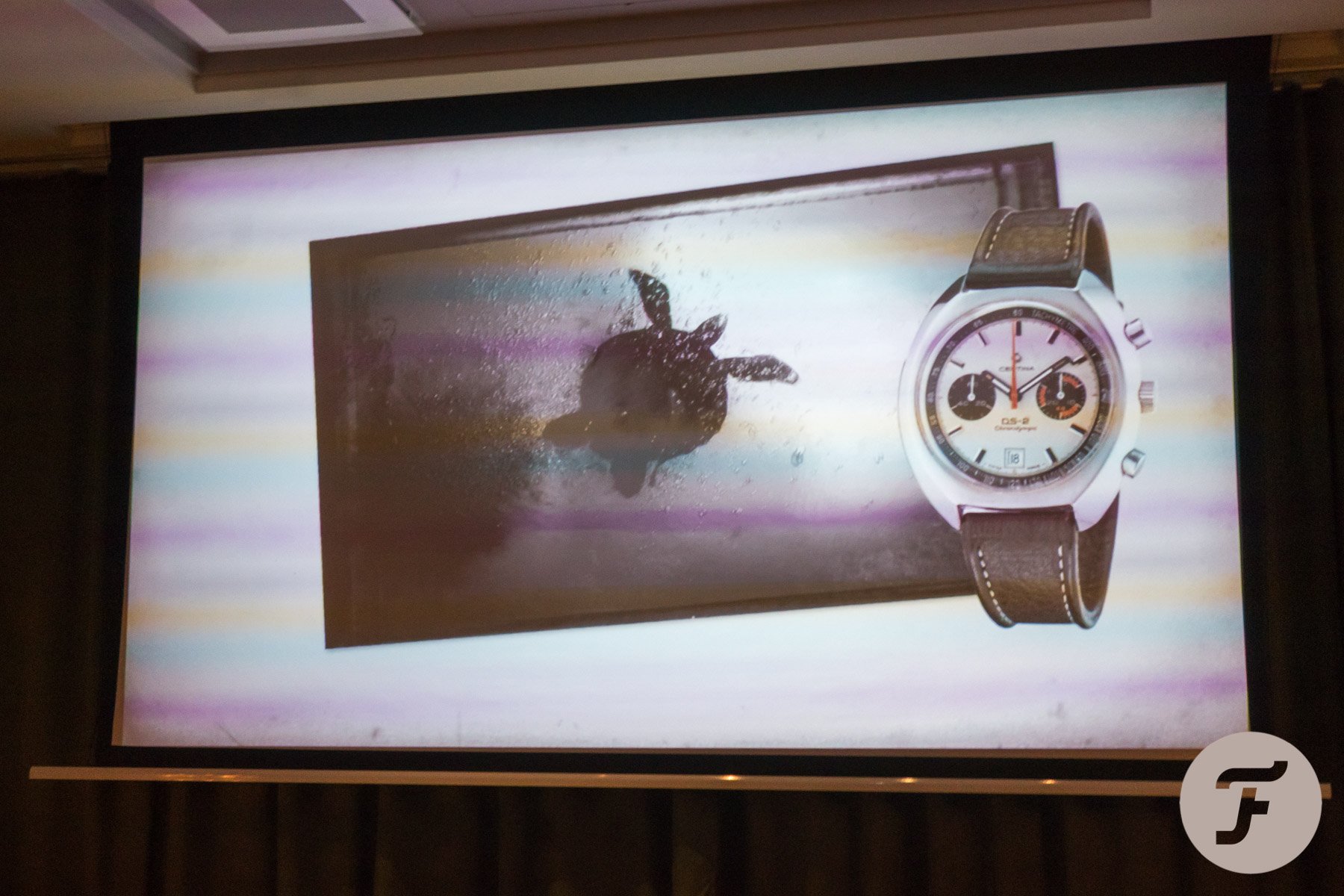 So after the brand presentation, we learn that the program consists of several work-groups which will lead to the novelty news of the day. Back to the lounge from where we will join some presentations in small groups. During which we quickly learn that the big novelty is that Certina will use the Nivachron hairspring in their watches. Anti-magnetism is a big thing in the watch world and this can be achieved in several ways. Either by having a double case construction, silicon parts or the use of non-ferro metals. The Nivachron hairspring is one of those solutions that use non-ferro metals. Something that was created by the Swatch Group in co-op with Audemars Piguet. And now it is introduced by Certina for their watches.
Anti-magnetism explained
During the last and most interesting workshops, we get to learn how magnetism affects mechanical movements. Something we all know about but never really experimented with. Usually, I'm not aware of the effects of magnetism apart from some specific situations. For instance, when I go shopping at a large sports chain, you have to check out yourself and put your items in a large bucket to disable the security tags. This is where I always avoid using the wrist with my watch on it. Other than that, I'm not really aware. But a short demonstration gives us new insights. With a mechanical watch that runs normally, after keeping it next to a small magnet of a watch case, it suddenly runs 45 secs slow. And that is just a tiny magnet as you will find in many bags used on a daily basis.
Although it's easily demagnetised with the proper tools, who actually have the equipment to do so? So with that in mind, and ever-increasing situation where magnetic fields are around us, it's no wonder that brands are doing a lot to create watches that are unassailable to these forces. And now Certina joins by using the Nivachron hairspring. Introduced earlier this year with the launch of the Swatch System 51 Flymagic, this spring now found its way to Certina.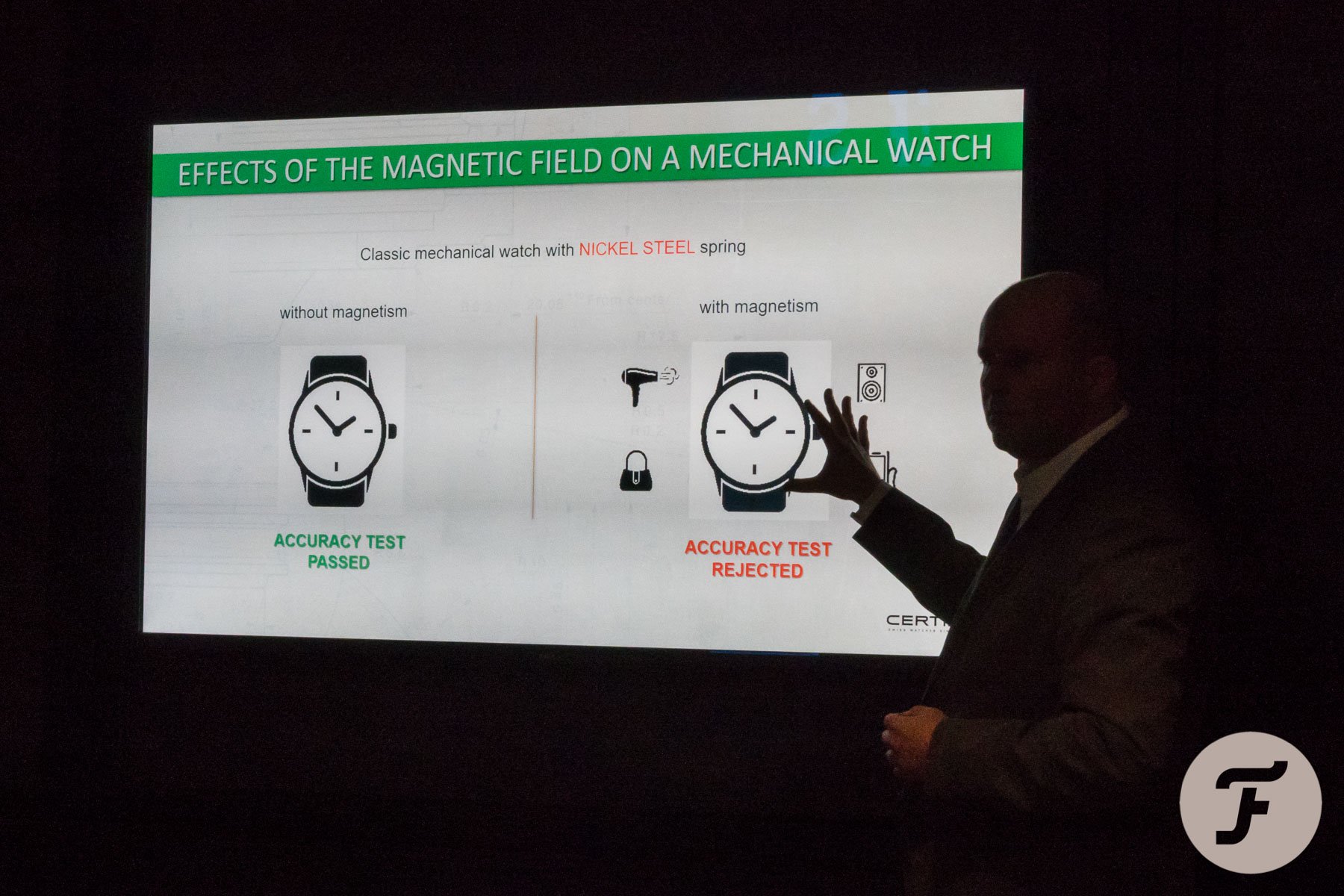 Based on titanium material, the spring doesn't react to magnetic fields. Something that we learn during one of the workshops. Here we see 2 trays of balance wheels and springs, one traditional and one with the Nivachron spring. When a magnet is held close, the traditional spring sticks to it, even from some centimetres away, while the Nivachron spring does nothing at all. One of the main advantages compared to more modern solutions is that the production of the spring is similar to traditional ways, which makes it a cost-effective upgrade.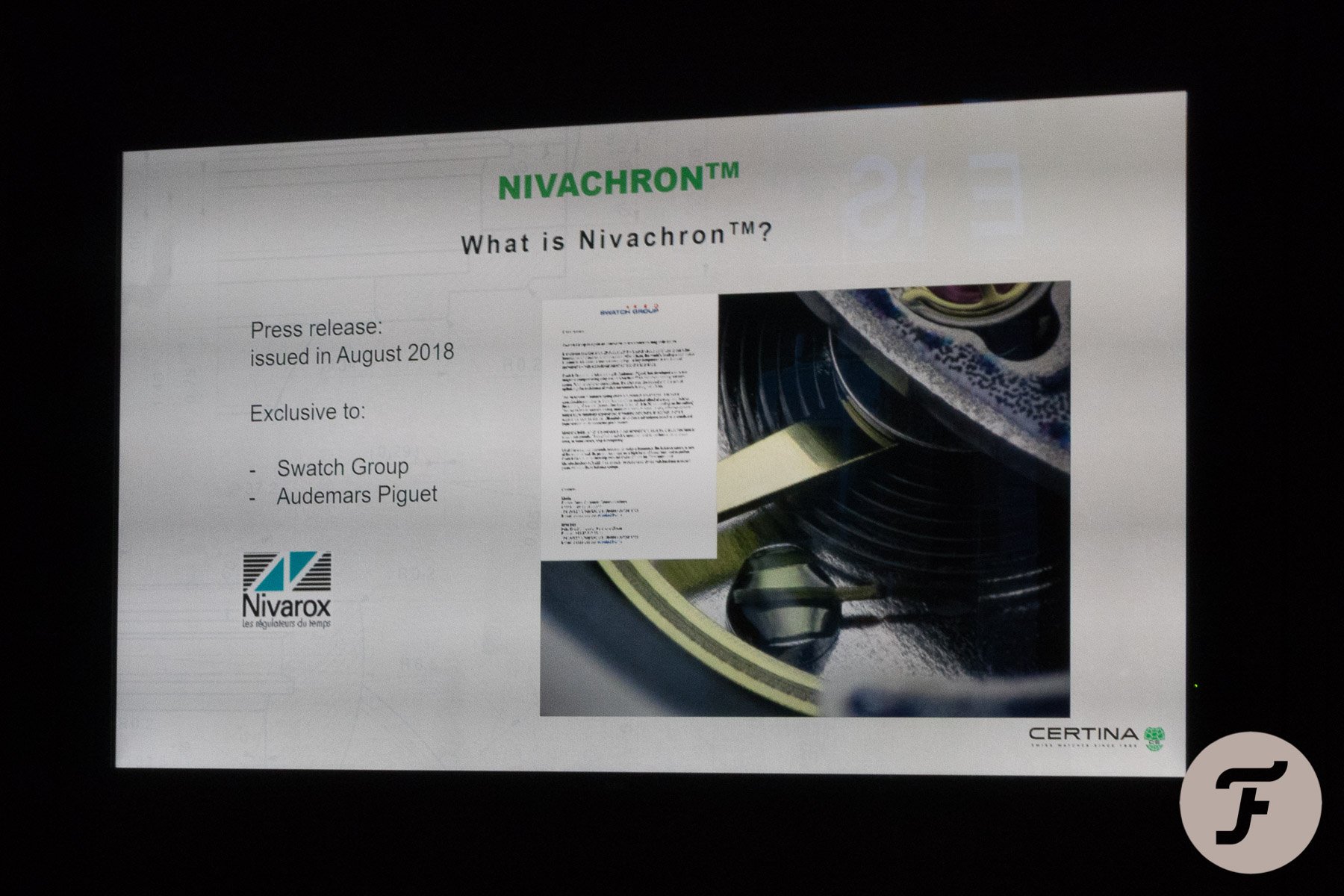 Certina DS-1 60th anniversary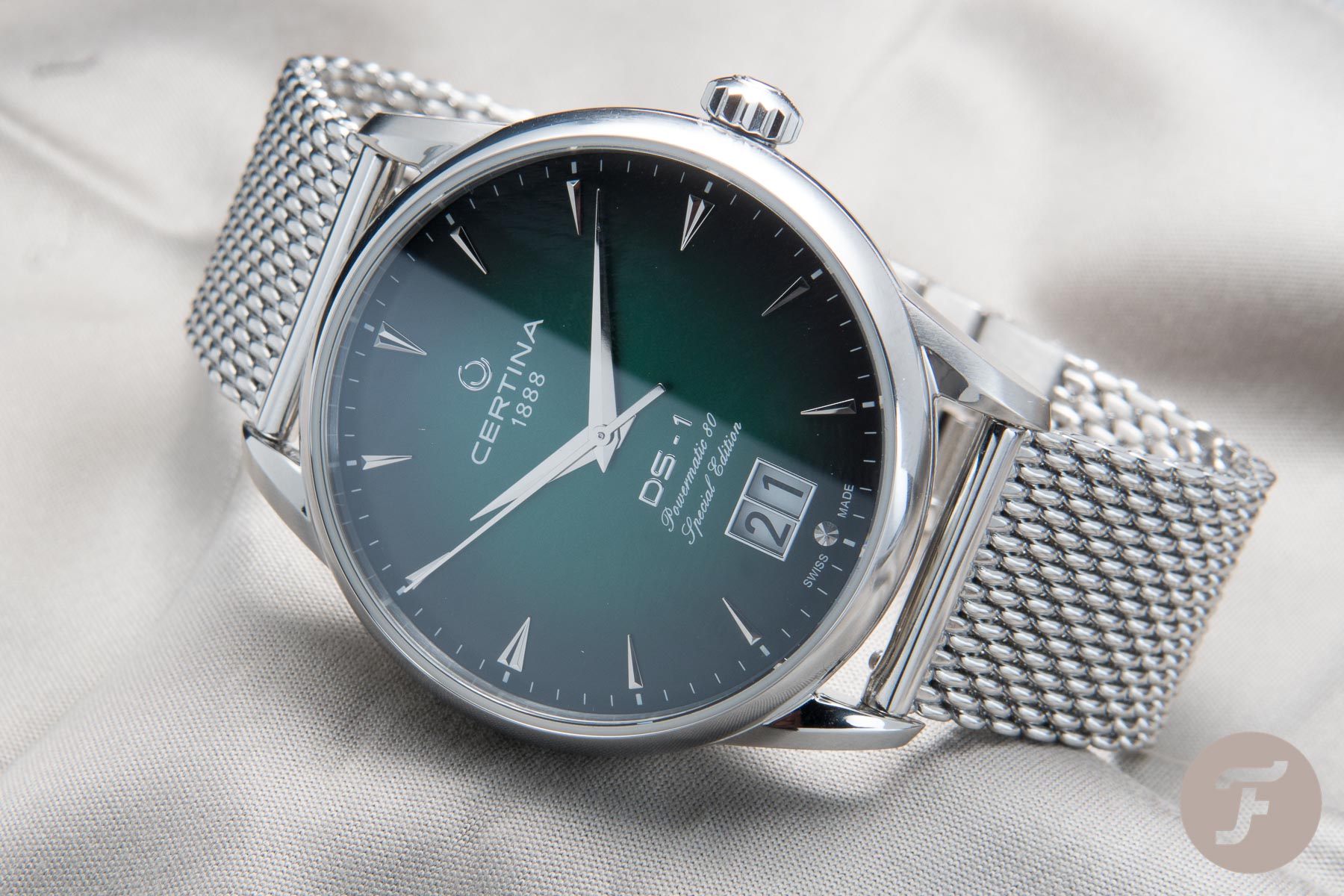 For this launch, a special DS-1 60th-anniversary model is presented. As the name already gives away it comes with the Double Security movement specs with the anti-magnetic features of the Nivachron hairspring. And the best thing is that it's still within the price range you expect from Certina. This special edition comes with a deep green sunburst smoke dial with a large date at 6 o'clock. Powered by an ETA movement which has a power reserve of up to 80 hours. And all that for a price of well under 1.000 Euro (925 Euro) which is quite impressive.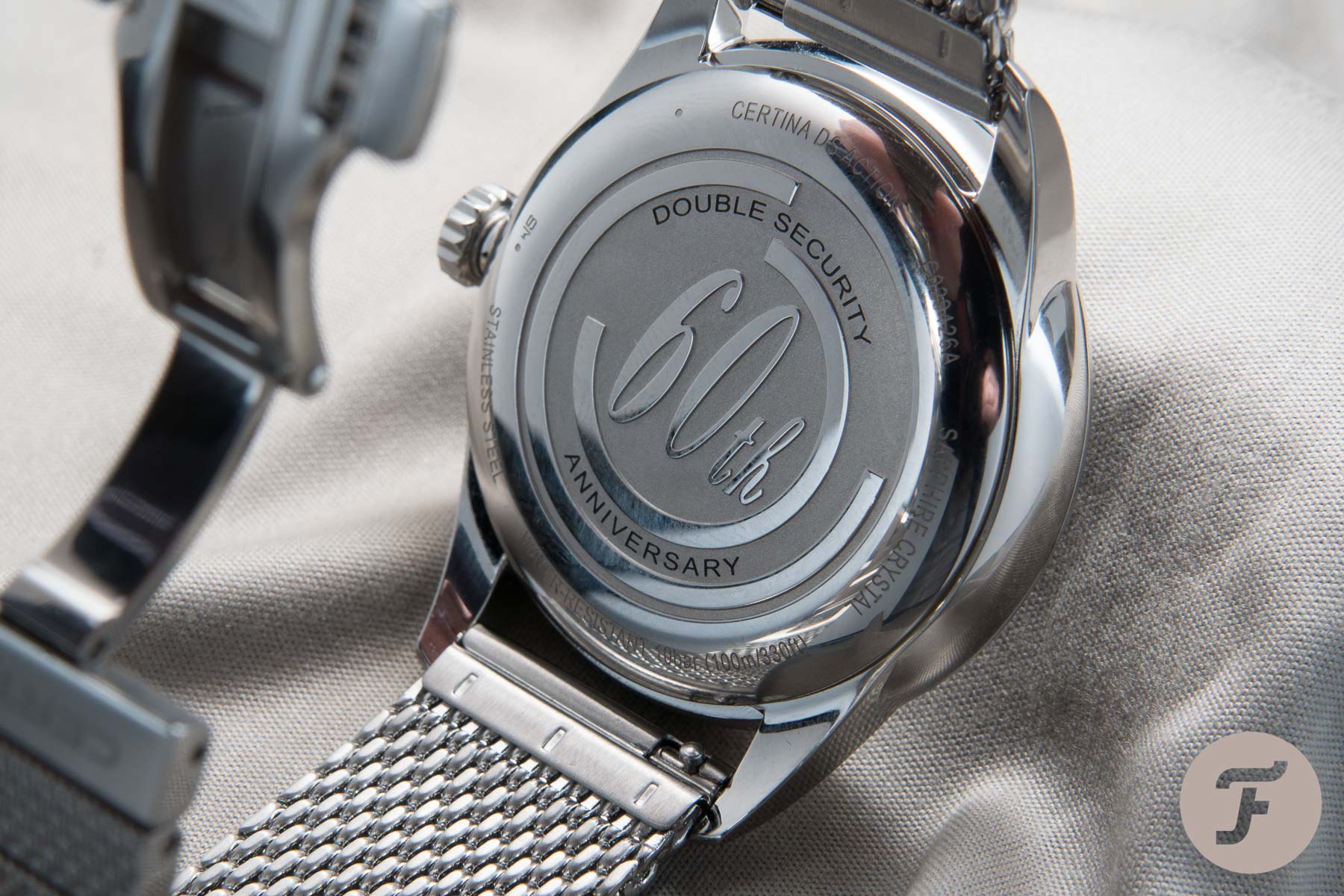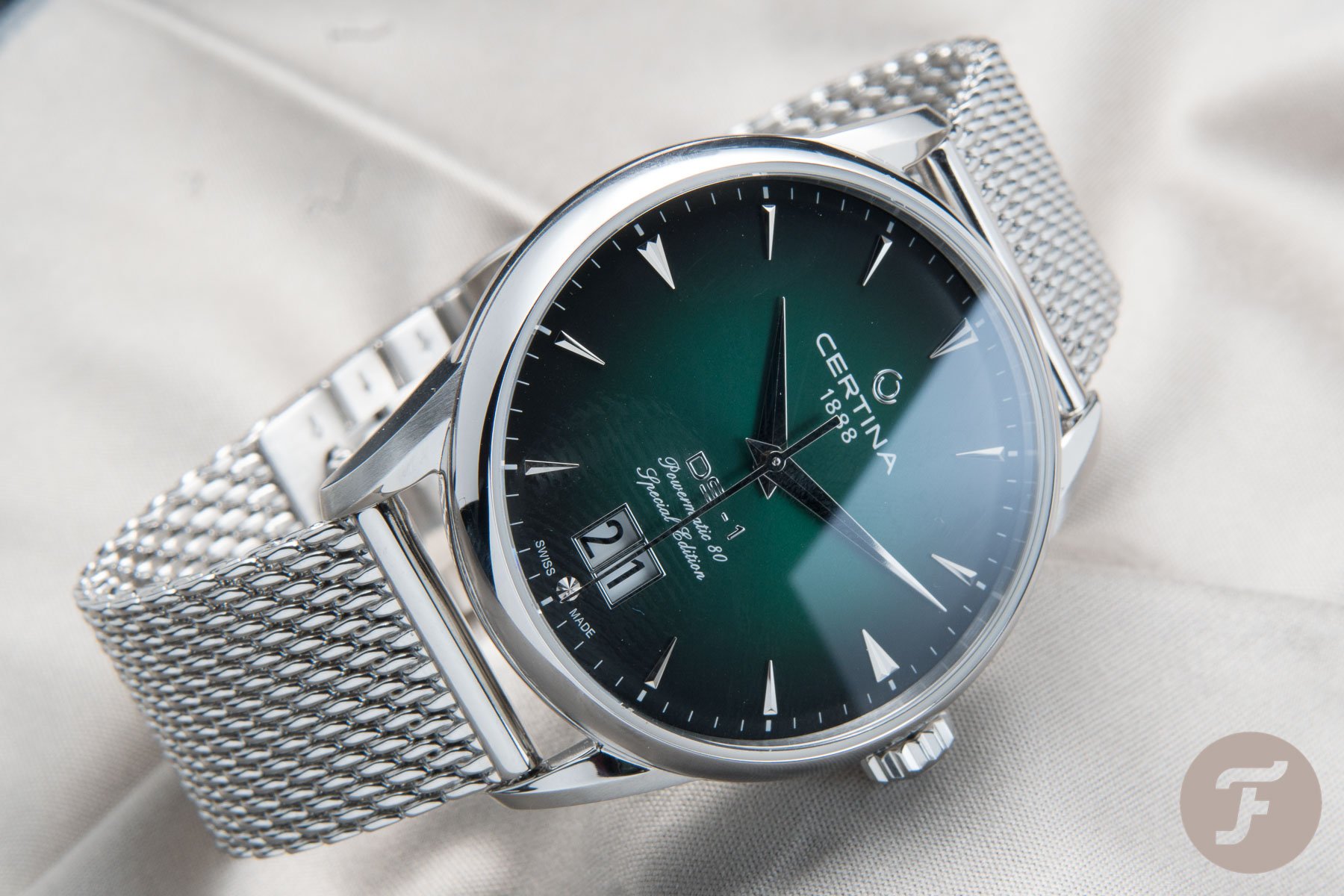 Measuring 41mm in stainless steel, this model comes on a matching stainless steel Milanese bracelet with folding clasp. Where the dial is covered by an anti-reflective sapphire crystal, the movement of the watch is hidden behind a closed case back which has a special 60th-anniversary logo on it. With a water resistance of up to 100 meters (10 ATM) this watch can join you on most occasions.
We will come back soon with a hands-on review of this new Certina DS-1 Big Date 60th Anniversary.
For more info, head over to the Certina website.