Christie's Watch Shop – Buying Vintage Watches With Confidence
Collecting vintage watches is not easy. To put it mildly. You need to bring a fair bit of knowledge, make sure the dealer or seller has a good reputation and make sure the watch is functioning properly. There are a lot of pitfalls and although there are some generic hints and tips that can be given, you need to become subject matter expert to buy with real confidence.
One possibility is to buy a watch at an auction. Experts have studied the watch and tried to give it a good estimation. However, most of the auction pieces are special pieces (other wise they do not have to be auctioned) and perhaps more special that you are looking for. Even the search for a relative simple Rolex Explorer II can be difficult enough for some.
Christie's Watch Shop
Enter Christie's Watch Shop. Christie's Watch Shop is part of Christie's auction house but focuses on pre-owned and vintage watches that can be just bought without having to participate in an auction. They sell these watches in consignment, but have had experts looking at them and properly valued them.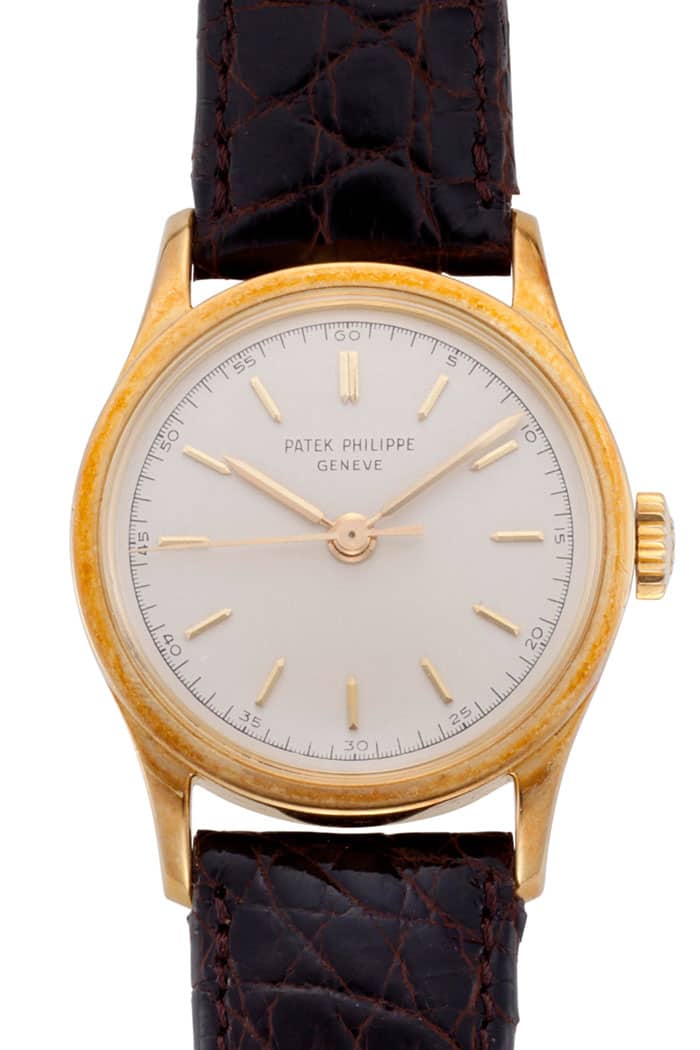 Christie's Watch Shop specializes in watches from renown brands. Their watch experts get in the watch, perform an inspection, take & publish high-resolution photos of the watch and describe the watch and also add a condition report. Having a good and reliable reputation in the world of watch auctions, it is important to Christie's Watch Shop that the watches are described as good as possible, without 'pushing' the sale. If a watch has been worn and shows signs of wear, it is being described in detail. No surprises.
We quote the description of an Omega Seamaster Cosmic ref. 166.036: "Case and original bracelet are in good condition. Light scratches and very light dings on case and light scratches on clasp. Original dial and hands are in excellent condition. The movement is in good working order, consistent with age of watch. Bracelet measuring 7.25 inches."
Together with the high-resolution photos, there should not be any surprises when you receive the watch.
The downside of this consignment service by Christie's is of course that the prices might be higher than you are used to when buying from private sellers through other channels (such as forums). Don't forget what I've wrote in the first section of this article though, it takes quite a bit of knowledge and trust in the seller to buy with confident. By paying a bit premium, Christie's Watch Shop shall give you that confidence without having to invest a lot of time becoming a subject matter expert on a particular brand or watch model, doing research about a seller and so on.