CITIZEN PROMASTER – Spirit of Challenges
Go Beyond.
From its debut in 1989, the Promaster has been a firm favourite with professionals who challenge their limits. It has been taking performance to a higher level to meet the needs of the pros who blaze the trails others follow.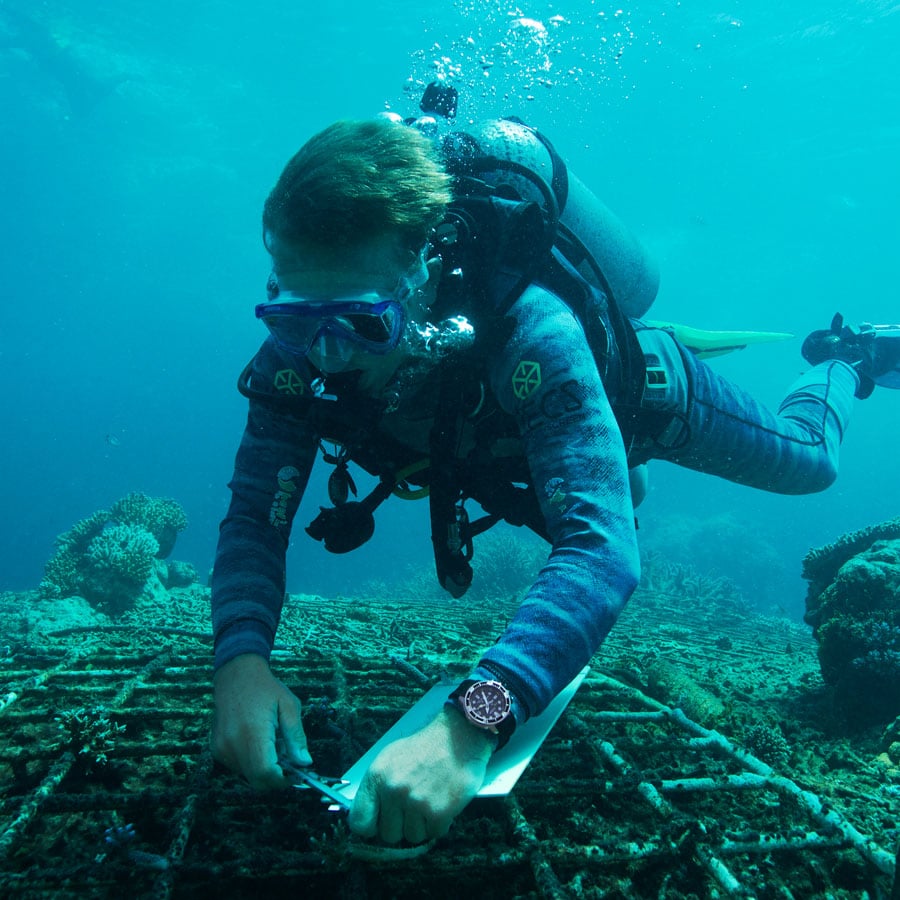 Promaster marks its 30 years anniversary in 2019. However the natural environment, the Promaster has been challenging, has degraded badly over that time. That's why Promaster, as the watch for explorers who enjoy the challenges, possibilities and wonders of nature, has chosen to use its anniversary to celebrate sustainability's unsung heroes — the people who actively protect the environment every day.
For more detail visit www.citizenwatch-global.com/promaster30th/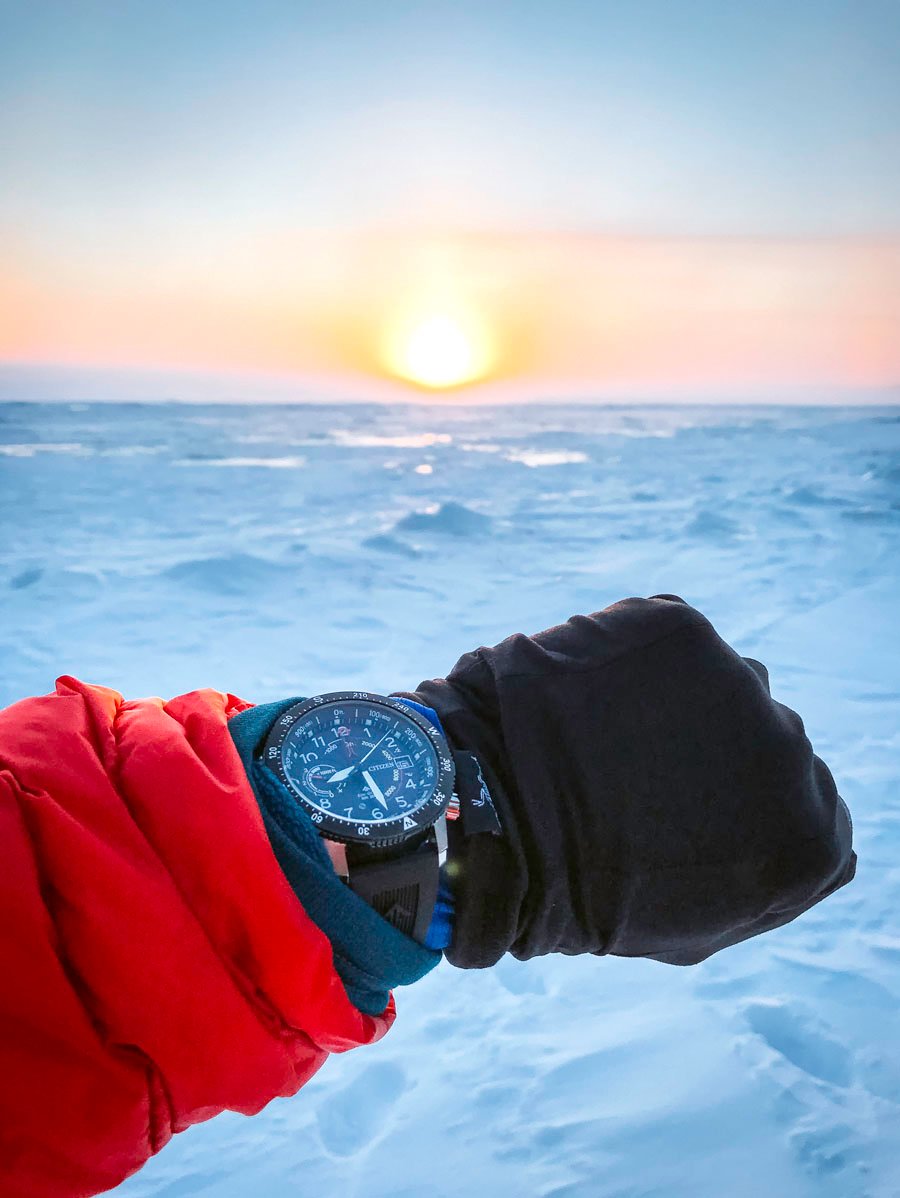 "Save the BEYOND"
PROMASTER launches the "Save the BEYOND" campaign that profiles adventurers, explorers and eco-heroes with front-line experience of the impacts of climate change.
These courageous examples can be a catalyst for wider action. With the world's wildest and remotest places under pressure, learning about and sharing the stories of the professionals who are fighting to protect nature is one small step towards a better future.
Dying ocean and Nathan Cook
Australia-based Nathan Cook is an applied scientist and specialist in coral reef restoration and capacity building with Reef Ecologic. He has been a passionate advocate for sustainability and the stewardship of coral reef ecosystems since he started working in Southeast Asia nearly 20 years ago. Nathan has designed and implemented a range of experiential learning programs, including curricula that integrate marine-management theory with active reef restoration techniques. As manager of the Great Barrier Reef Marine Park Authority's "Eye on the Reef" monitoring program, Nathan was a lead coordinator of the task force that monitored the 2016-17 coral-bleaching incident.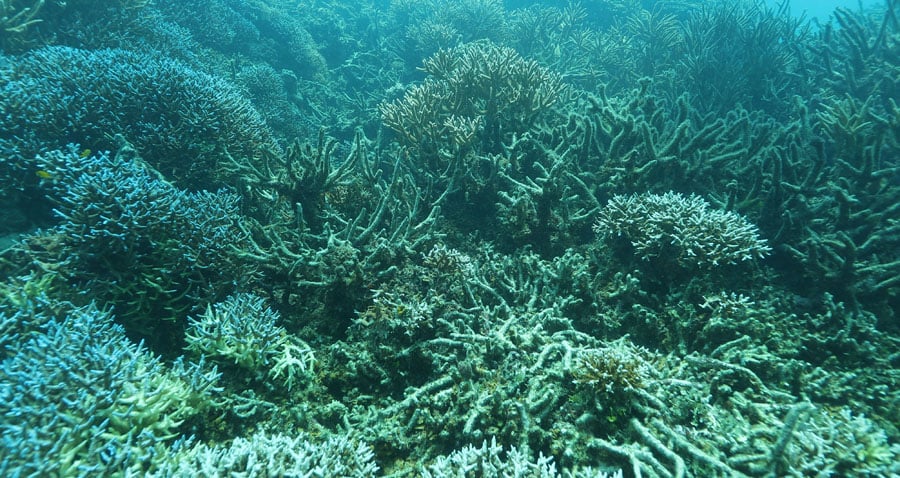 Eco-Drive AQUALAND 200m PROMASTER 30th Anniversary Limited Model
As a part of this global campaign, Promaster launches its 30th anniversary limited edition models. This Eco-Drive AQUALAND is an authentic diver watch, featuring water resistance for diving to 200 meter, with Eco-Drive technology and specialized analogue depth indicator measuring down to 70meter. It is equipped with the functions for enhanced safety, including power reserve indicator, dive alarm for excess speed while ascending, screw-locking crown, screw-locking buttons and unidirectional bezel.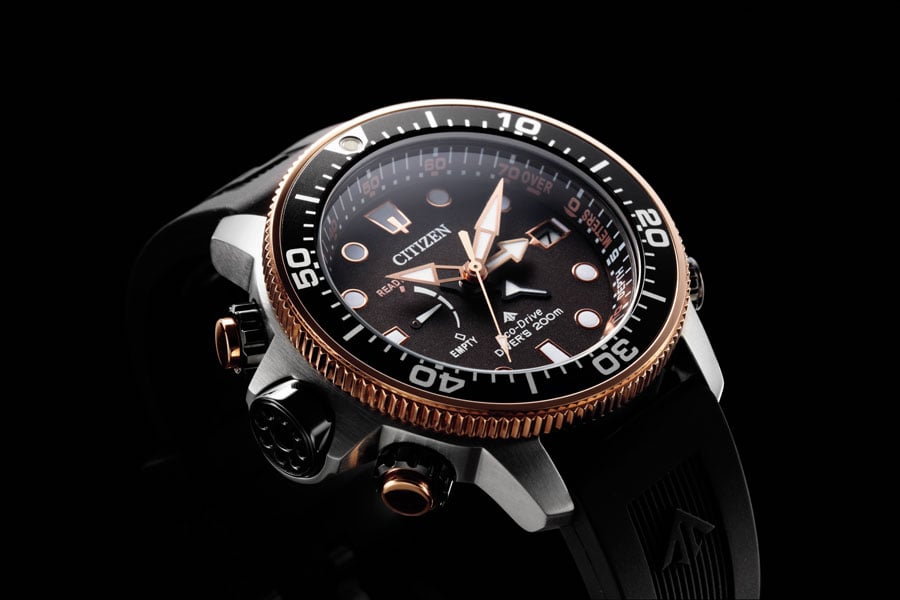 The dial features large and luminous easy-to-read hands and simple index design for higher visibility using different colors, such as green for time indication and blue for depth indication.
The watch is dedicated to the brand's 30th anniversary therefore the special 30th anniversary logo and serial number are stamped on the case back.
For more detail visit www.citizenwatch-global.com/promaster/topics/baselworld_2019/
Eric Larsen – The Last Explorer
"The reality is that my trips aren't about being first anymore, but about being the last."
Eric Larsen is a polar adventurer, expedition guide and educator from Colorado. His expeditions include the first ever summer expedition to the North Pole (2006), and becoming the first person to reach the "top, bottom and roof" of the world within 365 days by trekking to the North and South Poles and then summiting Mt. Everest (2009–2010). In 2014, Eric was part of the Last North Expedition, so named because climate change could make it the last ever unsupported expedition to the North Pole. All Eric's expeditions are designed to educate people about global warming's effects on some of the wildest, remotest and most beautiful places on the planet.
Eco-Drive ALTICHRON PROMASTER 30th Anniversary Limited Model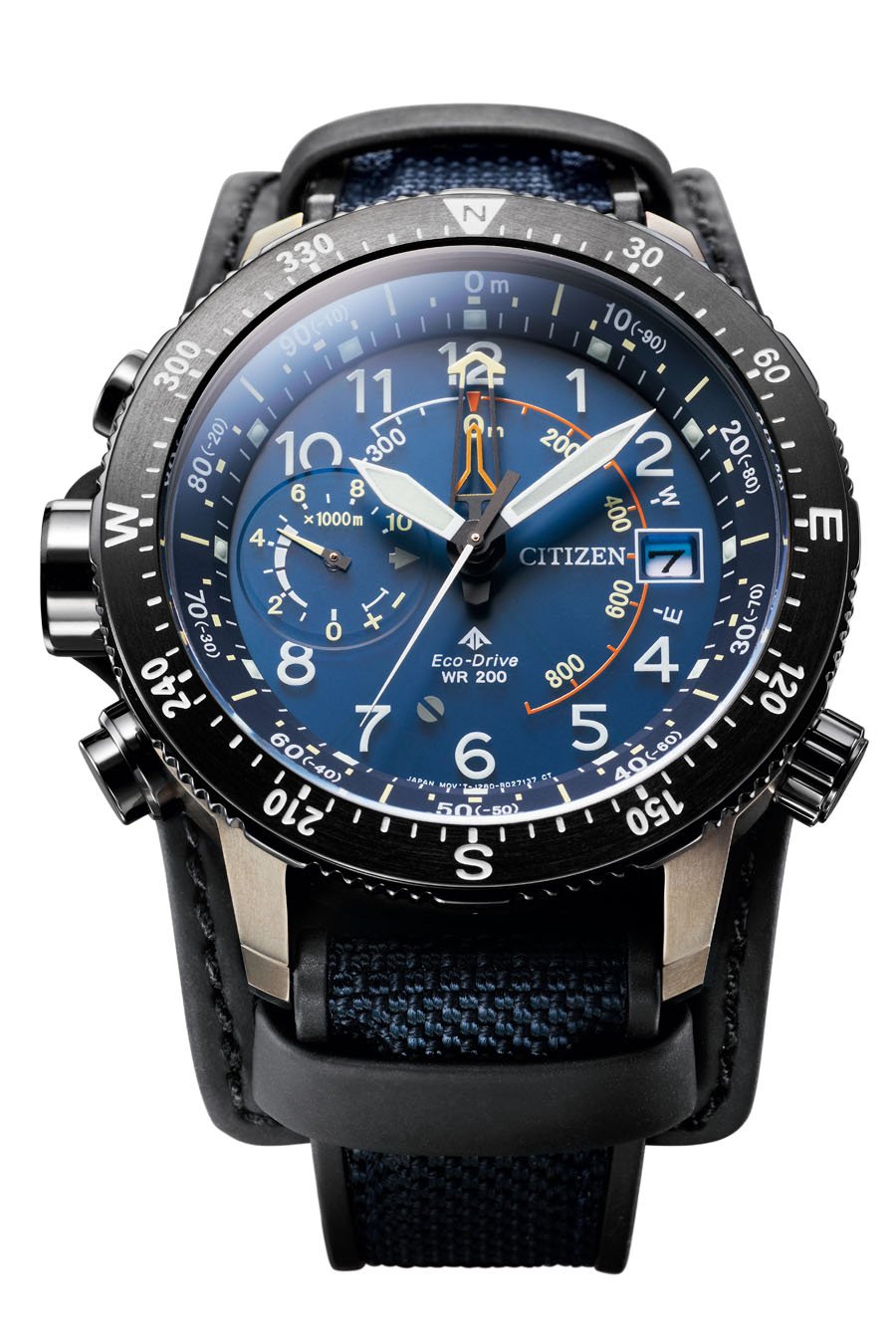 The watch boasts tough titanium exterior with newly developed "Duratect MRK Gold" giving the watch ultra-hard surface. The altimeter measures 10,000 m from ground level, which is higher than the tallest mountain on the Earth, to minus 300 m below sea level. Back lid contact layer cover prevents the wearer's skin from touching the cold metal of back lid for usage under extreme cold conditions. It features synthesised urethane and nylon materials band for enhanced durability and comfortable wear.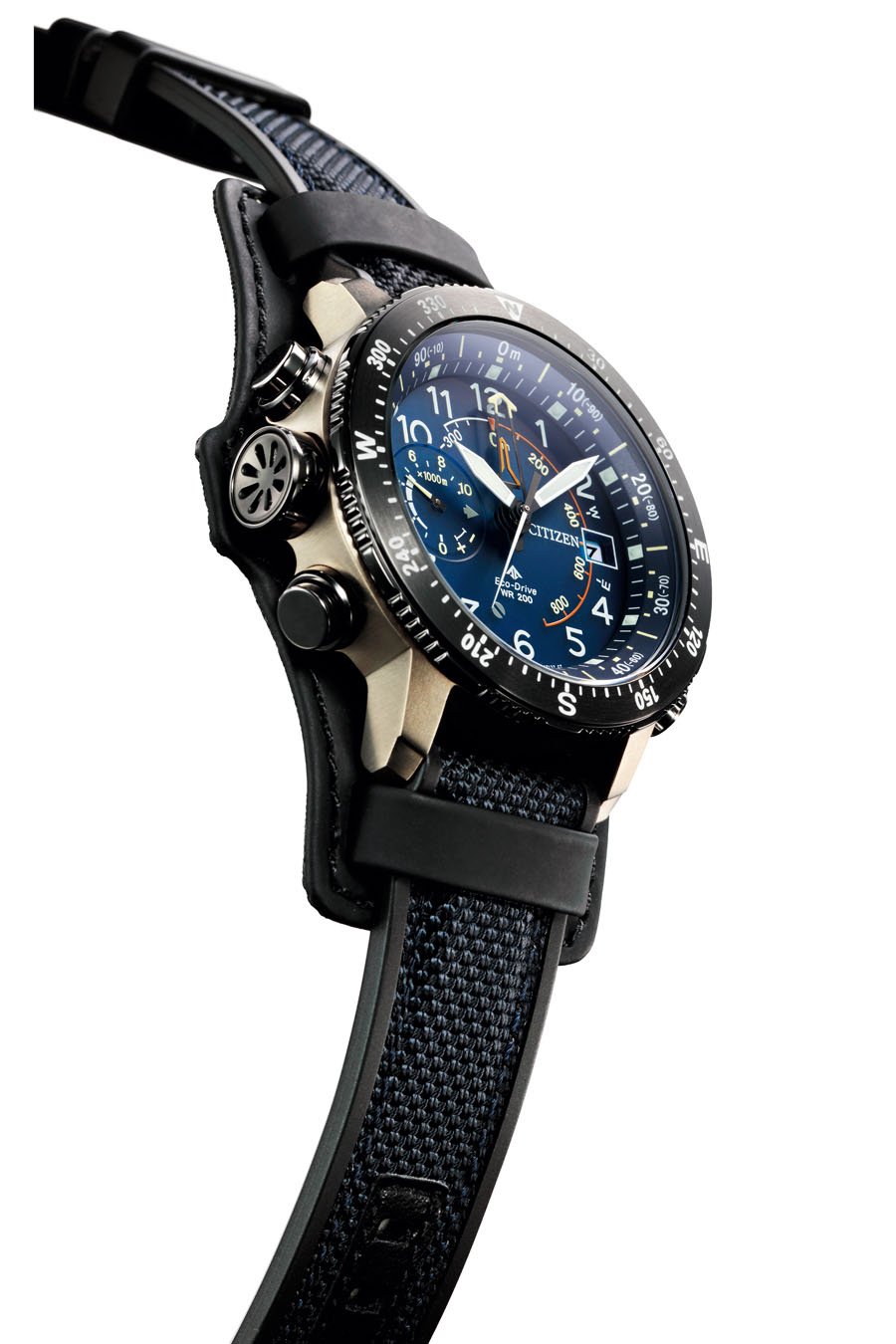 For more detail visit www.citizenwatch-global.com/promaster/topics/baselworld_2019/
Epilogue
It's important to be in nature because as a race, humans are a part of nature, not separate from it. There are a lot of incredible lessons to be learned from nature: self-reliance, being able to get through difficult situations, this idea of being outside and being creative without having any sort of structure. Nature is the ultimate playground as far as I'm concerned. Confidence, working with other people, being creative, decompressing—all those things that are really important aspects of a healthy human being come directly from nature.
For more detail visit www.citizenwatch-global.com/promaster/