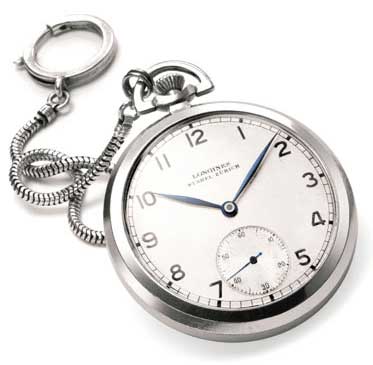 "'ÄúAlbert Einstein (1879 – 1955)'Äù Exhibition for the centenary of the Theory of relativity:the new doctrine of time according to Einstein.
The exhibition is the most comprehensive and expensive event devoted to Albert Einstein ever staged. It is running from June 16, 2005 to April 17, 2006 at the Historisches Museum in Switzerland'Äôs capital city of Bern. Named 'Äúperson of the century'Äù by Time Magazine, Albert Einstein lived in Bern from 1902 to 1909 'Äì the most scientifically fruitful period of his life. His Longines pocket watch is being displayed for the first time at this exhibition as an eloquent reminder that with his theory of relativity Einstein changed forever our perception of the nature of Time."
Thanks to Europastar.