Speedy Tuesday – Bid On A Flown Speedmaster Professional
Cosmonaut Gennady Padalka has spent 879 days in space, during 5 different missions. It is about 50 days more than the second record holder (also a cosmonaut). During Padalka's International Space Station Expedition 31/32, he wore an Omega Speedmaster Professional. Now, this watch is being offered at an auction this month. Not a special engraved or radial dial version, but 'just' a flown Speedmaster.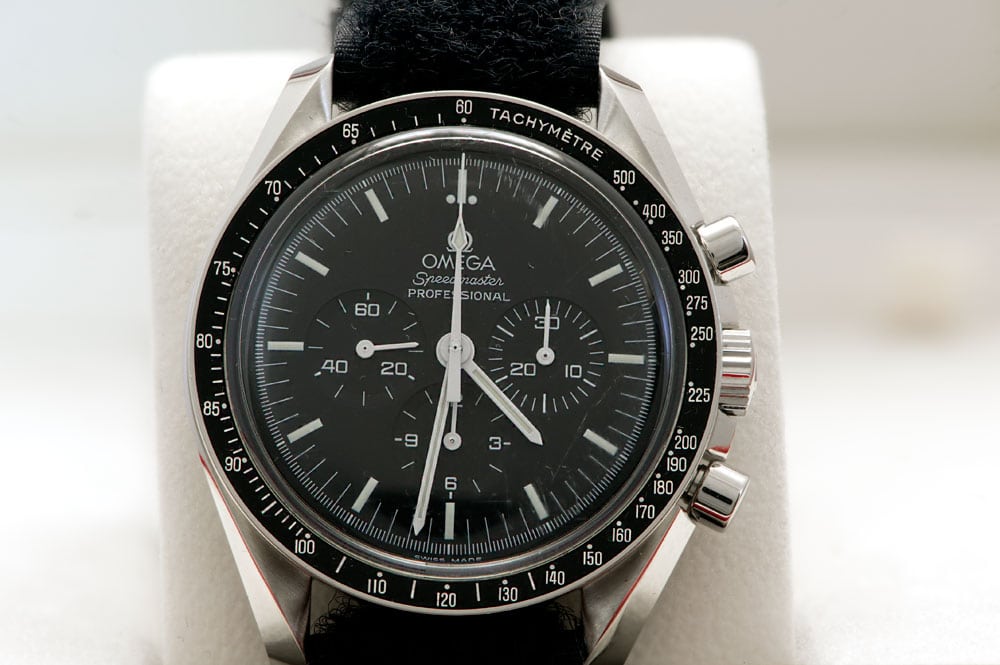 A Flown Speedmaster
You can have a beautiful CK2998 or a stunning rare limited edition Speedmaster, but there's not much out there that will beat a flown Speedmaster. Once in a while, there's one that will pop up on an auction. RR Auction is offering 534 space (related) items such as [signed] photos, EVA procedures manuals, Gus Grissom's training glove but also real flown items, including a 1961 rocket engine. And, of course, this flown Speedmaster from cosmonaut Gennady Padalka that he used in space in 2012. It was his third time in space, and left Earth with the Soyuz TMA-04M spacecraft.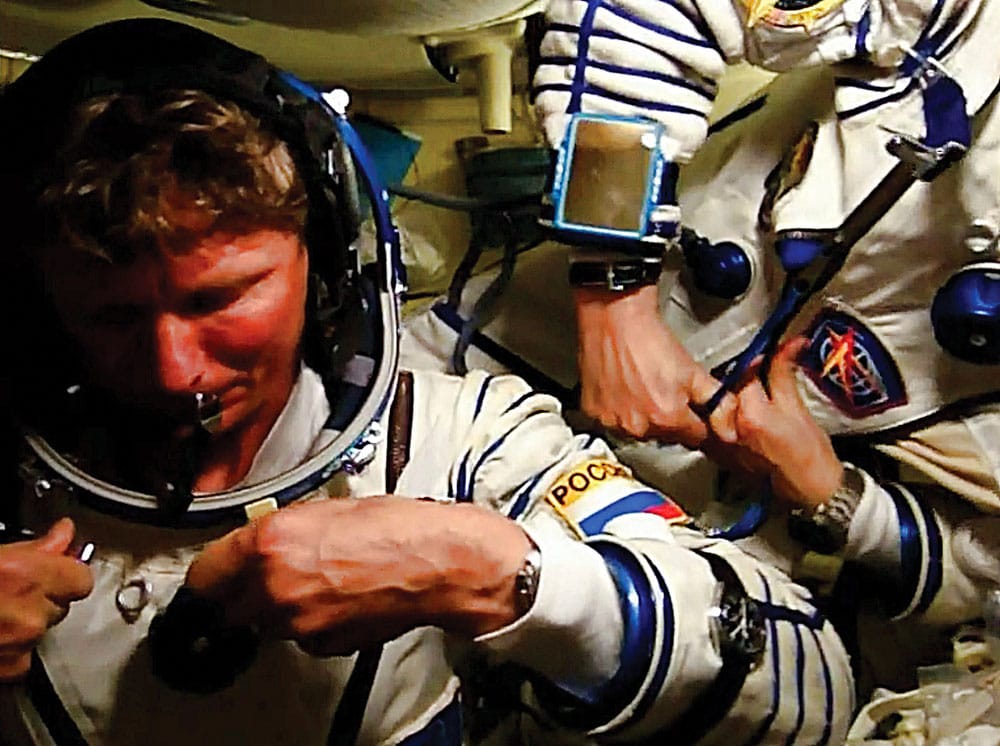 It is a reference 3570.50 with serial number 77754951. It has flown with Gennady Padalka from May 15th 2012 till September 17th 2012. Although the watch was left behind in the Pirs Module Air Lock when Padalka was doing a spacewalk, it was subjected to the vacuum of the space environment for 5 hours and 51 minutes. His Omega Speedmaster flew a total of 2000 orbits during its 125 days in space, that's about 50.000.000 flown miles.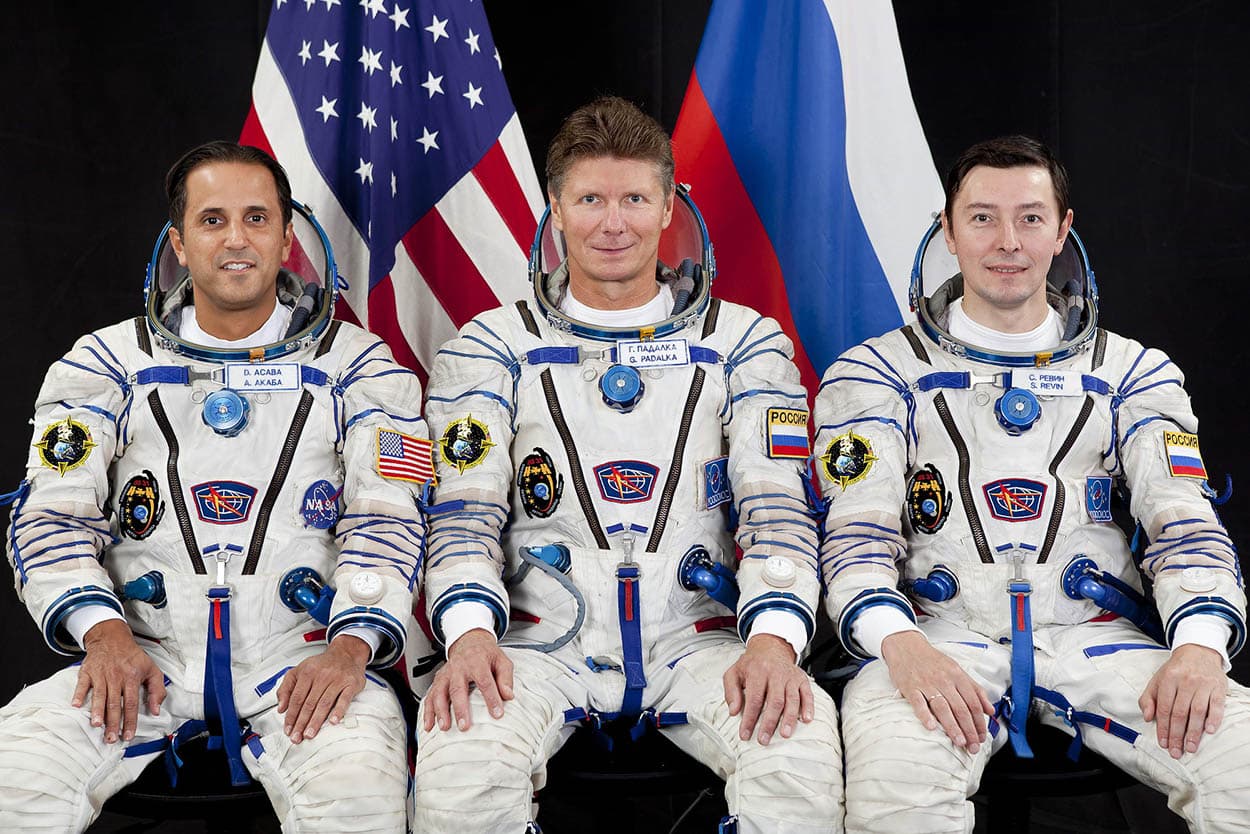 Ever since that mission, it was his personal watch. Now, RR Auction is offering it with an estimate value of $25,000.- USD. It comes with a signed certificate of authenticity, consisting of a typed letter and a hand-written letter. Box and manual are there as well, but no warranty cards or whatever. The auction ends at October 19th. In the picture below you can see Gennady Padalka signing the certificate of authentication, on his left, the flown Speedmaster Professional 3570.50, a stainless steel bracelet and a red service box. The watch comes on a VELCRO® Brand strap, but also has the original bracelet there included, as shown on the picture below.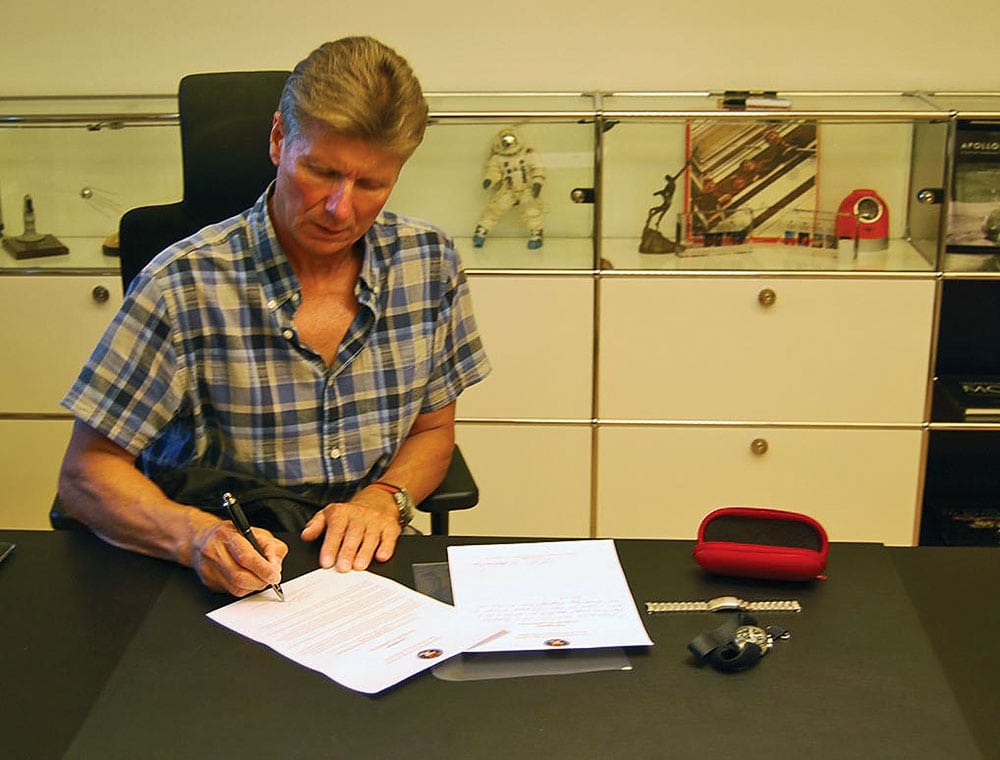 Flown Speedmaster X-33
It always baffles me a bit why someone would want to sell a watch like this. As he has been wearing and using it in space, it must be of some personal or emotional value. What can be noticed from the pictures that will come with this watch, and pictures that can be found on-line when you search for cosmonaut Gennady Padalka, is that he is wearing an Omega Speedmaster Professional X-33 under his sleeve. A watch that is worn by many astronauts and cosmonauts since its release in 1998, as it has quite a bit of useful functions (such as a very loud alarm, countdown timer, chronograph and mission timer). Perhaps he sees this as his 'personal' piece that he would let go anytime soon.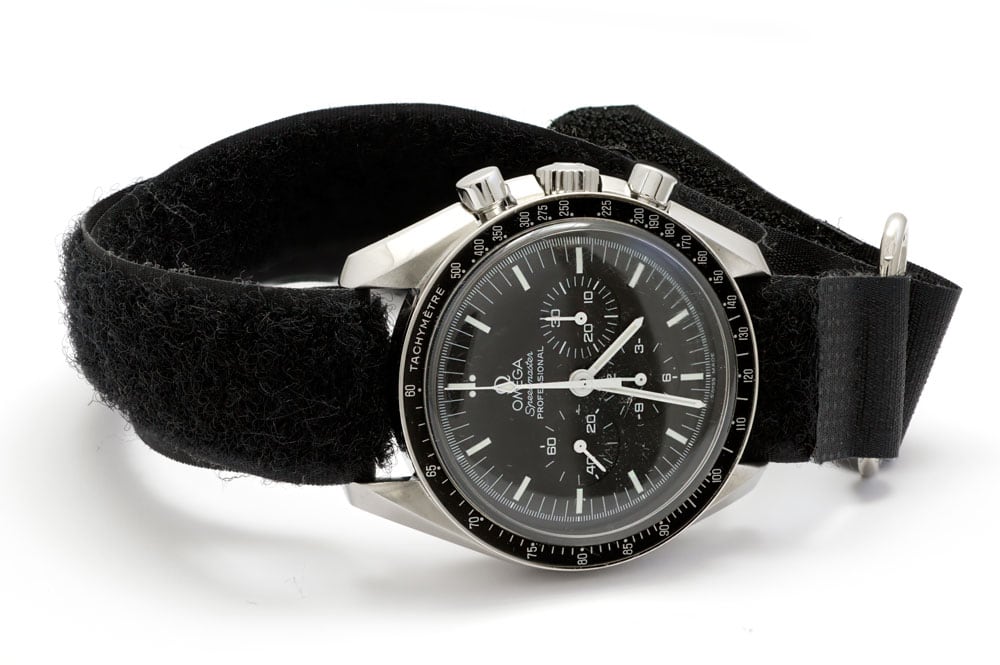 Anyway, the flown Speedmaster is item number 8465 and can be found here.
If you want to get a glimpse of what it would be like to spend so much time on board of the ISS, see the video from DocumentaryTube.net below.