Fratello Favorites: The Best Watches Under €5,000 — Gerard's Picks From Grand Seiko, Tudor, And Breitling
Plus an unsurprising pre-owned option from Omega
In our series of articles highlighting our favorite watches within a certain budget, we have arrived at watches under €5,000. The rules have carried over from the previous installments: pick three watches under €5,000 from current brand catalogs and one pre-owned timepiece, be it vintage, neo-vintage, or relatively new but pre-owned. A higher budget doesn't make it easier per se. The amount becoming more and more substantial requires more solid choices and might demand new criteria.
Let's not wander too far from the article's subject, but when spending €5,000, it's not enough to merely like a watch. Relevance also plays a role. Are you spending your money wisely? Whatever that means, you should at least get the feeling that you are. Without further ado, these are the three — well, four — watches that deserve my €5,000.
Gerard's favorite watches under €5,000: Grand Seiko Elegance GMT SBGM221
Owning the Grand Seiko SBGW235 with the hand-wound caliber 9S64, I would love to add this more complex SBGM221 to my collection. It's the same style but with an automatic 9S66 caliber, a date, and even a blued 24-hour GMT hand. On my SBGW235, I love the cleanliness of the dial, undisturbed by a date window. But the dial of the SBGM221, although clear and readable, is already more crowded by the 24-hour scale. Here, a date window is not disturbing in my book. The 9S66 caliber has a three-day power reserve and combines the latest in balance-spring-design tech with an escapement developed using MEMS (Micro-Electro-Mechanical Systems) technology. This ensures an escapement with excellent and stable accuracy. Last but not least, the ivory color of the dial — one of Grand Seiko's strong points anyway — is simple yet stunning. The Grand Seiko Elegance GMT ref. SBGM221G currently sells for €5,000.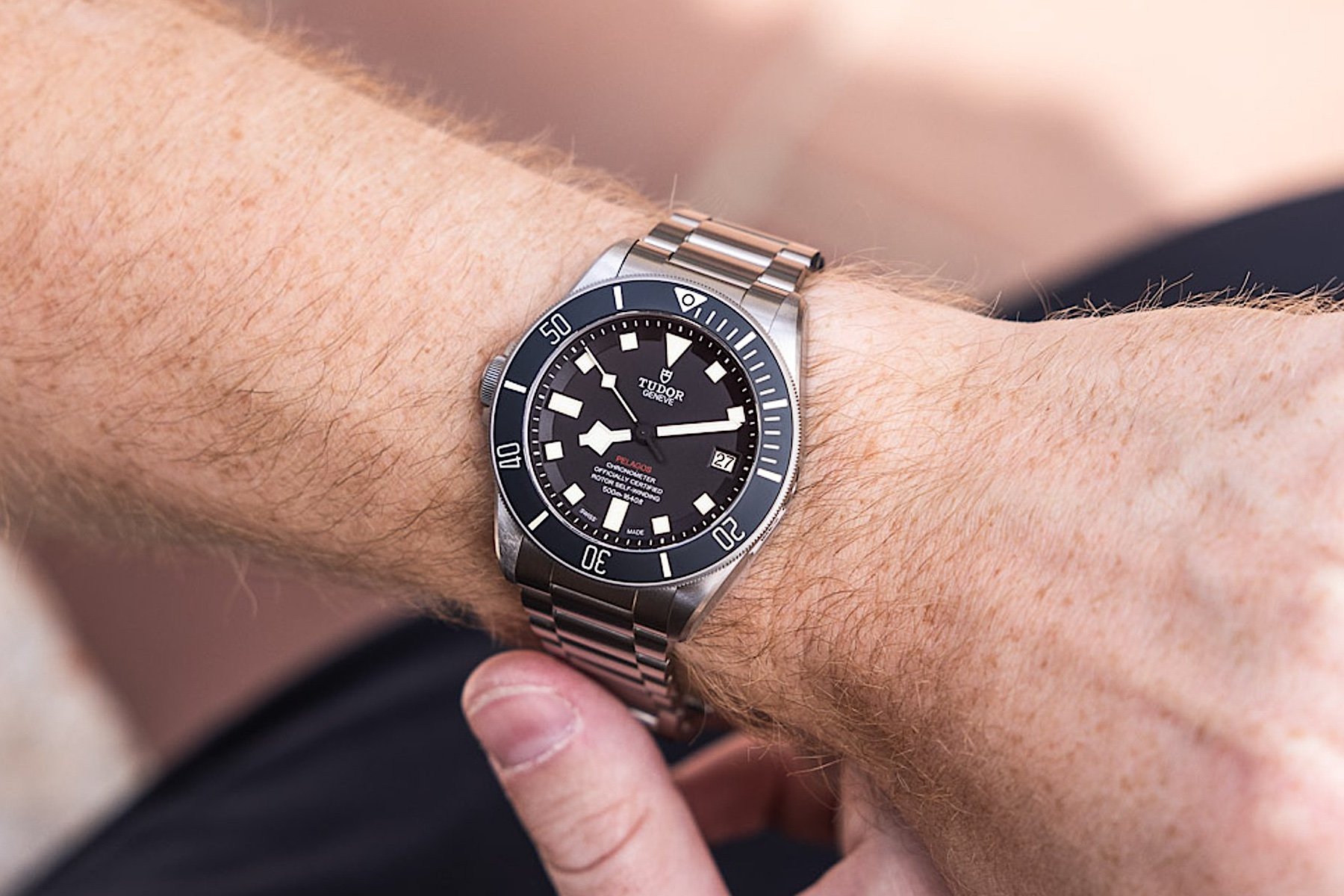 Tudor Pelagos LHD
I owned two new Tudor watches before but sold both within six months of purchasing them. They were initially attractive but did not manage to keep my attention or appreciation for a longer period. Something was lacking. Originality, personality, charisma? Well, I don't know, so with my lessons learned, I decided never to buy a Tudor again. However, I'm almost convinced that the Pelagos LHD does not suffer from my trouble with my former Tudor watches. I see some elements taken from various watches in the past, which is a perfect way to diminish personality. Nevertheless, the package as a whole does something for me no other watch does.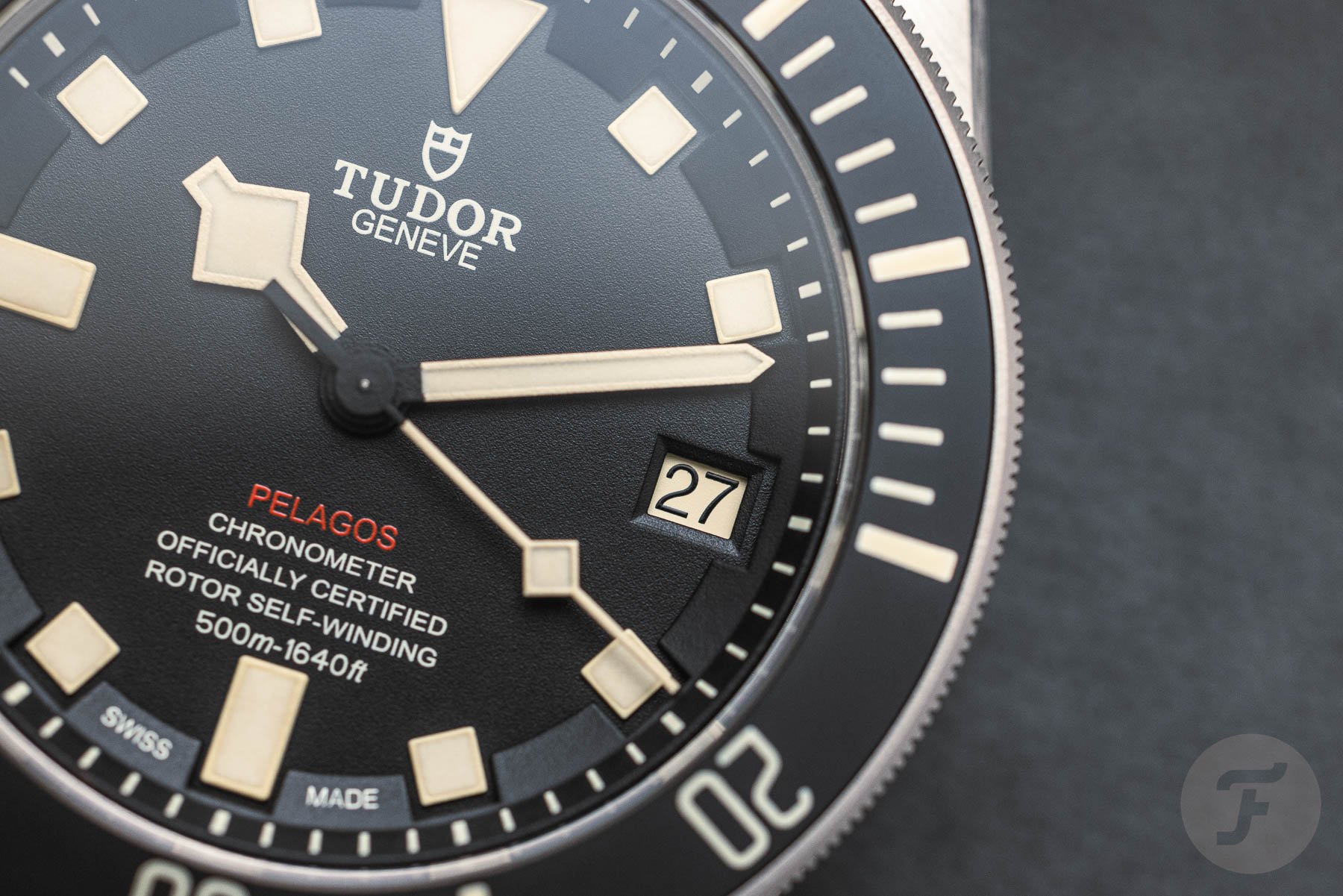 I'm enamored with the titanium case material combined with off-white indexes and hands, the little touch of red combined with the former, and, of course, the left-handed crown. The Tudor Pelagos LHD ref. M25610TNL-0001 currently sells for €5,010. Okay, okay… That's €10 over budget, but when you're spending €5K anyway, will €10 more really break you?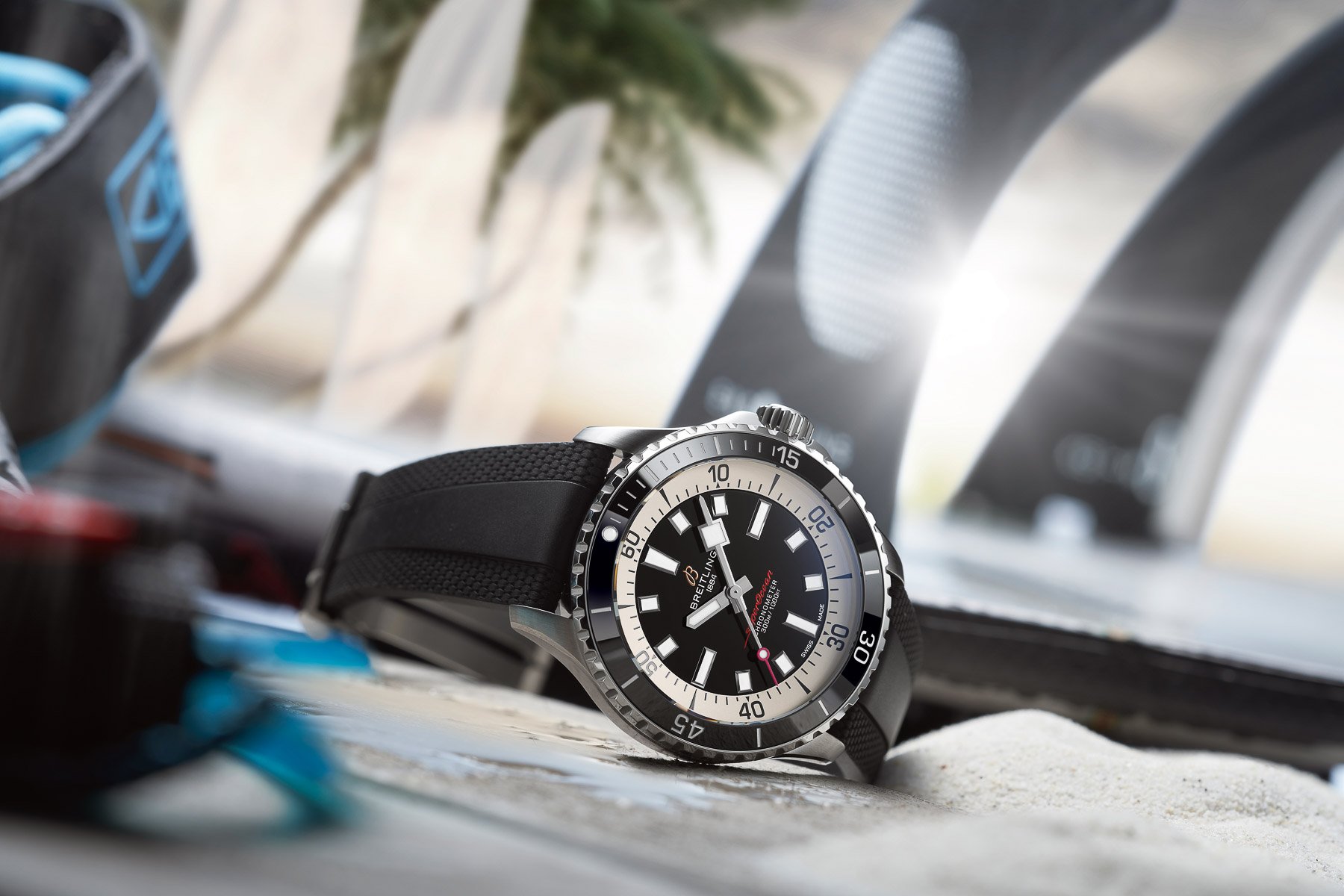 Breitling Superocean Automatic 42
Honestly, I had difficulty choosing a third watch that I would spend €5,000 on. The Grand Seiko is clearly #1, and the Tudor is a quite convincing proposition for #2. But what would be my third choice? There are so many watches under €5,000 to choose from, but which one would lead me to hand over that kind of cash? An Oris ProPilot X? Maybe, but I'm still unconvinced about the bracelet. A King Seiko? Nah… I'm still not sure where that line is heading. How about a TAG Heuer Aquaracer? Well… no thanks. A Zenith Defy or Elite? Umm, have you looked at their prices!? Sinn, then? Nope. The brand went a bit too crazy with its price increases lately, and the watches still don't feel like €5,000 pieces to me. Omega? No, I'll get to that later. Okay, so what about Breitling? Sure, why not? Let's give it the benefit of the doubt.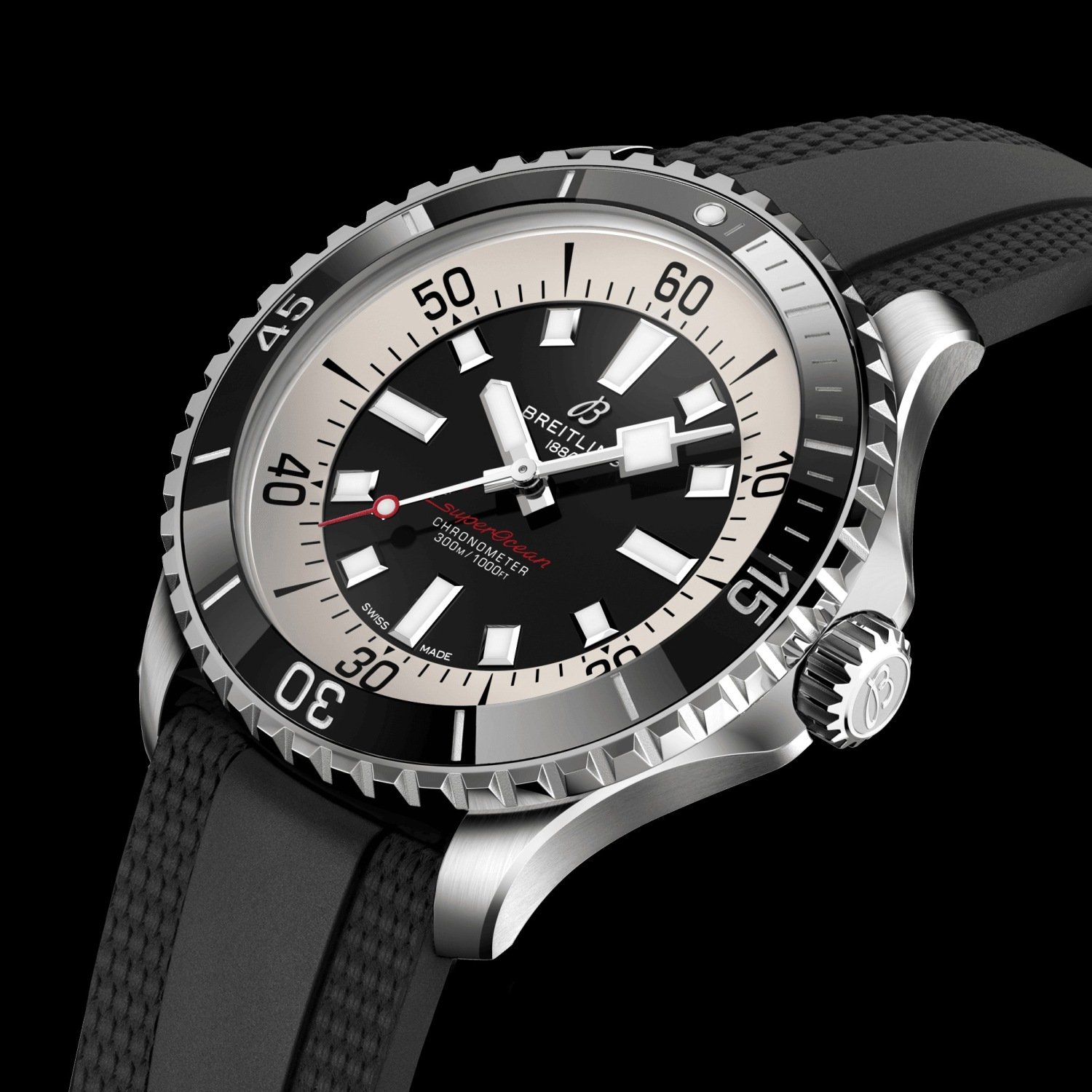 The Breitling brand isn't very well known for its dive watches, but the Superocean Automatic 42 in itself is just a nice and attractive piece. It has a simple 38-hour power reserve but a chronometer-certified automatic movement. The depth rating of 300 meters is to be respected, as is the scratchproof ceramic bezel insert, which will never wear or fade. For the sake of today's budget, the watch I chose comes on a rubber strap, which has a folding clasp that allows for 1.5cm of micro-adjustments for use over a wetsuit. The Breitling Superocean Automatic 42 ref. A17375211B1S1 currently sells for €4,900 and is available with multiple dial colors. Mine would be black.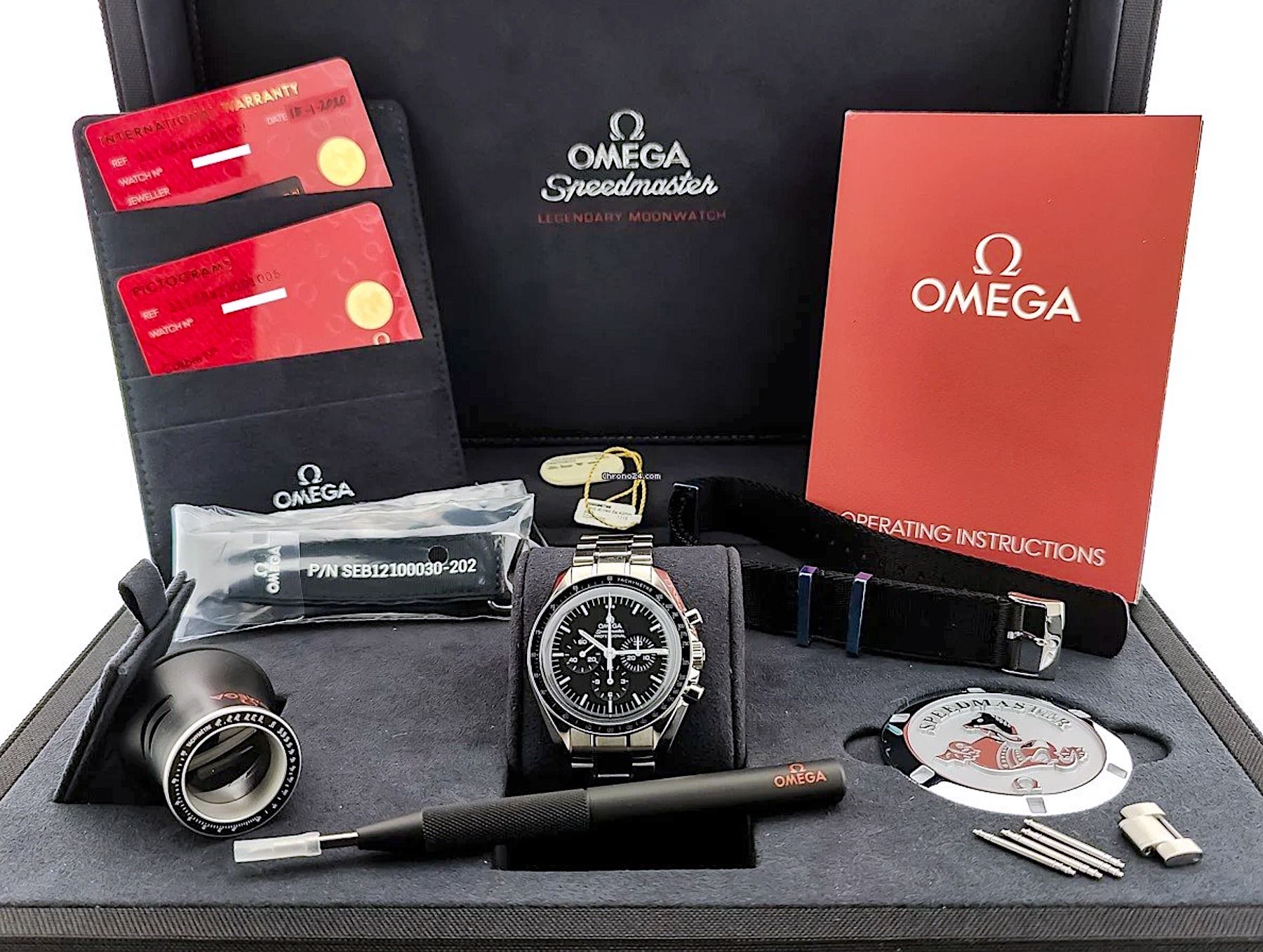 Gerard's favorite watches under €5,000: Pre-owned Omega Speedmaster Professional from 2020
This is my choice for spending €5,000 on a pre-owned watch. It's an absolute no-brainer for me. A full-set Omega Speedmaster Professional that's just three years old is for sale for €4,850 just around the corner from me. I was already on my way, but then I realized that I already own a Speedmaster Professional (a few, even). Plus — minor problem — I couldn't find €5,000 to spend on a watch right now. Anyway, I'm talking about a reference 311.30.42.30.01.005 Moonwatch, so it's a real-deal Speedmaster with a Hesalite crystal and a steel case back. Yes, this is a standard Moonwatch for 40% less than the one in the current Omega catalog (€7,700).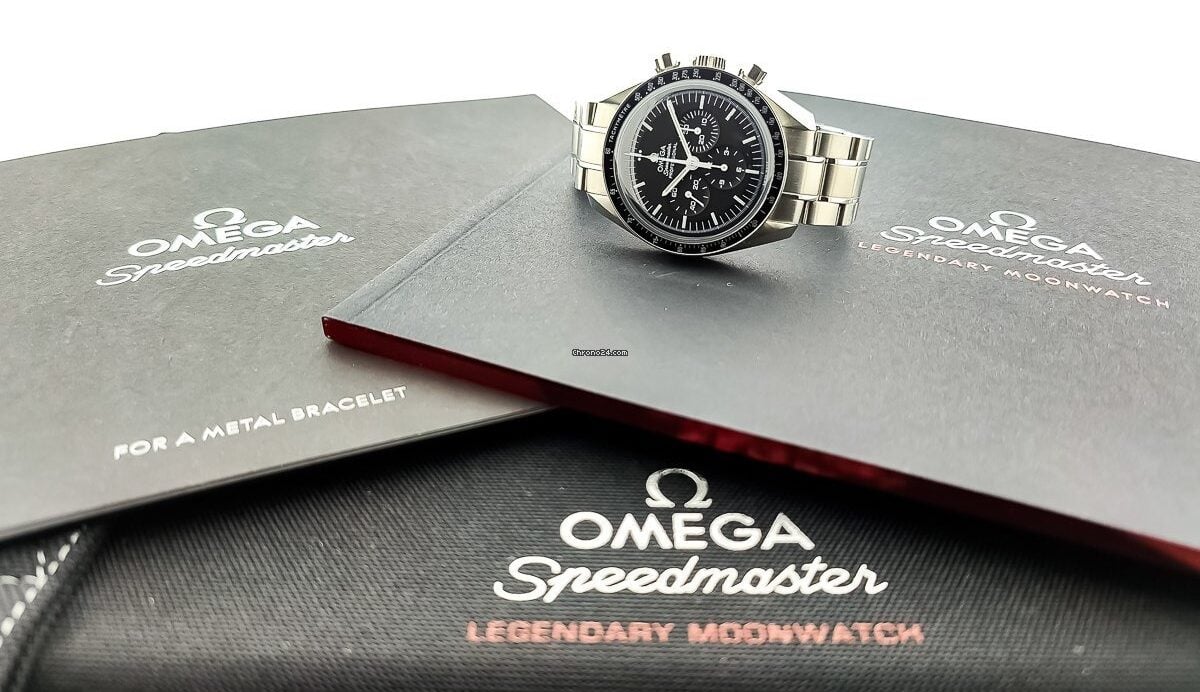 True, this has no METAS Master Chronometer certification, but did Neil Armstrong's Speedmaster have that? I mean, it's a Speedmaster Professional — the Speedmaster Professional. And I understand that it's important for Omega to technically develop things for all kinds of reasons, including commercial ones. But are those reasons "€2,850 important" for me? I don't think so. And as for buying wisely, expect the price for new Speedmasters to rise even quite a bit further in the future. You'll understand you got your Speedmaster for a bargain within a few years. Please note: I didn't check the watch that I linked in person, nor did I mean to endorse the seller.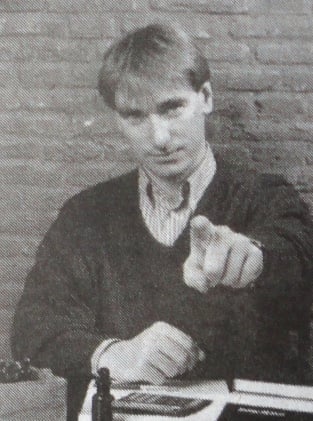 What do you think of my choices? Which one has your approval, and which one did I go wrong with? Have I forgotten a watch that you would have bought for €5,000? I would be pleased if you left your thoughts in the comments.