Podcast: Fratello On Air – Episode 5
Oldest Longines watch, using a safe, wrist check and quartz watches
Due to the holidays and travelling schedules, episode 5 of our podcast is a bit later than planned, but we made it. Available on Buzzsprout, Soundcloud, Apple Podcast, Google Podcast and Spotify.
Michael and RJ talk about Longines and our partnership with them on finding the oldest Longines watch in The Netherlands. This contest came to an end a few weeks ago, and the winners (and us) travelled to the Longines headquarters in St-Imier, Switzerland, to have a look at their production facility and their impressive museum. RJ shares some of the highlights of this contest and the trip to St-Imier.
Another topic in episode 5 is an anonymous reader's question, concerning keeping your watches (and jewellery) safe. She asked us if we would advise her to purchase a safe or use a safe deposit box instead. There are pros and cons to both, RJ elaborates on both but has slight favour for keeping the watches in a safe deposit box. We all know this scary story on safe deposit boxes, so make sure to read the contracts before you sign. Mike uses the opportunity to explain how things work in the USA and that the use of a safe (at home) is quite common.
Our mandatory wrist check is about three watches because one of us is wearing two watches: two Seikos and a Hamilton. Mike is wearing a Seiko SBDC079 Ginza Edition and RJ has the Seiko SNJ028 on his wrist, the new 'Arnie', as you wish. So, who's wearing the Hamilton?
Last but not least, the hosts of this Fratello on Air Episode 5 podcast discuss their favourite quartz watches. Amongst others, you'll hear us talk about the Breitling Aerospace, Rolex Oysterquartz, Omega Speedmaster X-33, Grand Seiko 9F, but also about this little niche Citizen Promaster Tough, which is only available in the UK (shameless plug here).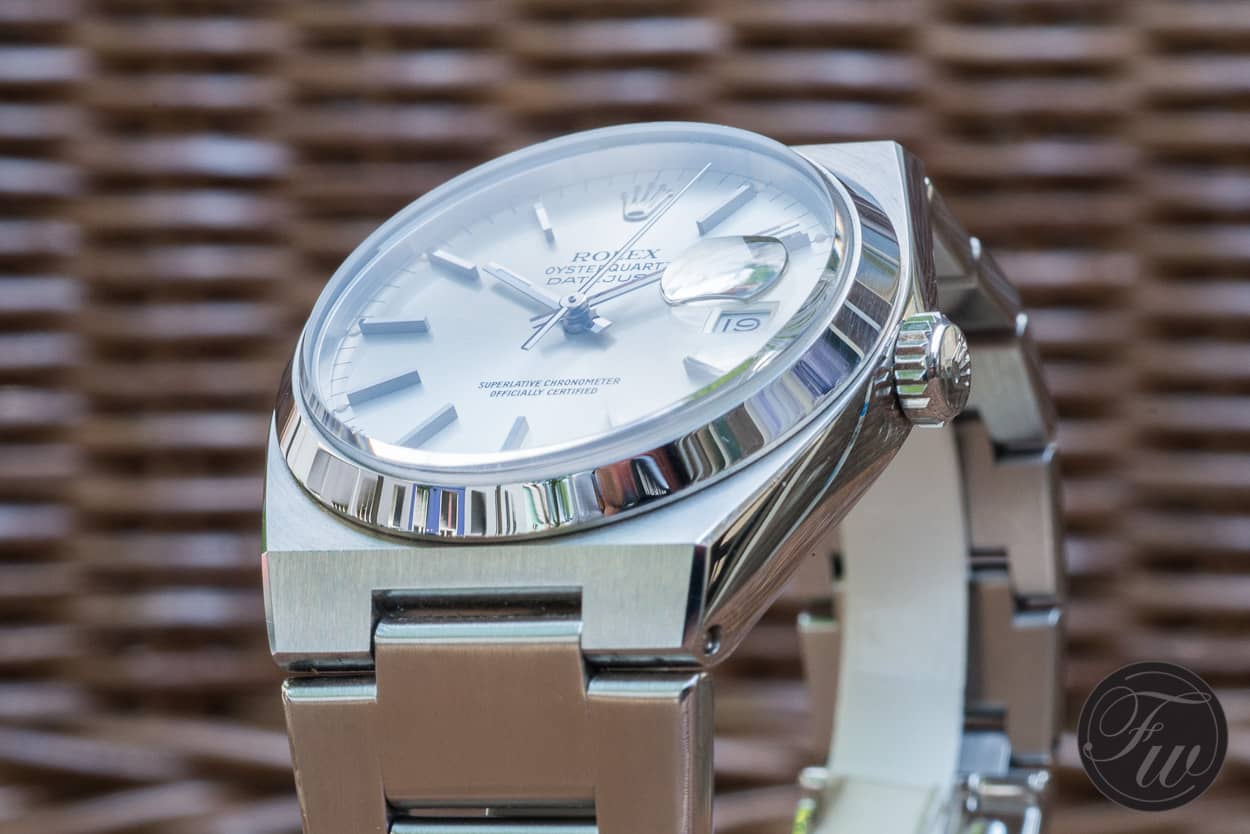 What's on our wrist in Episode 5
Find below the images of the watches we've been wearing during the recording of episode 5.