Fratello On Air: WASP 9.9 — Olympic Highlights And Vintage Omega Flightmaster Watches
The gold standard of podcasts returns...
The boys are back in town after a desperately long hiatus. We've plugged in the fridge and switched on the freezer — Balazs and I are back and this week we have our top Olympic moments and some awesome vintage Omega purchases to share with you.
We decided to choose our bronze, silver, and gold performers/moments from the Olympics this year, to round off what turned out to be a pretty darn exciting edition of the greatest sporting carnival of all. Normally, I don't reveal much about the show in my notes, but for posterity, I thought it best that I note down the picks for all those that don't have time to listen to the pod but might like to offer their own suggestions in the comments below.
Balazs
Bronze: on the third step, Balazs placed Annika Schleu of Germany. The talented pentathlete already has six world and three European golds to her name, but she was desperately seeking the Olympic title to add to her haul. In the prime of her career, she looked set to snare it when, in the last round of the modern pentathlon, her horse (an animal unfamiliar to her as per the somewhat puzzling rules) refused to do as she instructed. Distraught, Schleu fell out of contention with her British rival going on to snare gold. Balazs felt sorry for Schleu and her experience inspired a very interesting discussion on the rules of the modern pentathlon.
Silver: one of the most heartwarming moments of the games was also one of the most controversial…at least in Rob's opinion. The men's high-jump competition ended with the Italian and Qatari competitors agreeing to share the gold, having achieved identical records up until that point. The world rejoiced; Rob grumbled about bloodlust or something or other… Check out his full gripe on the show.
Gold: a proud Hungarian, it is somewhat unsurprising Balazs chose one of his countrymen for the gold medal position. But this was more than a patriotic nod. Áron Szilágyi became the only male fencer in Olympic history to win three golds, which he has done in the last three games. Still only 31 with just three years until the next games in Paris, it isn't impossible Szilágyi will still be around to contest a fourth Olympics.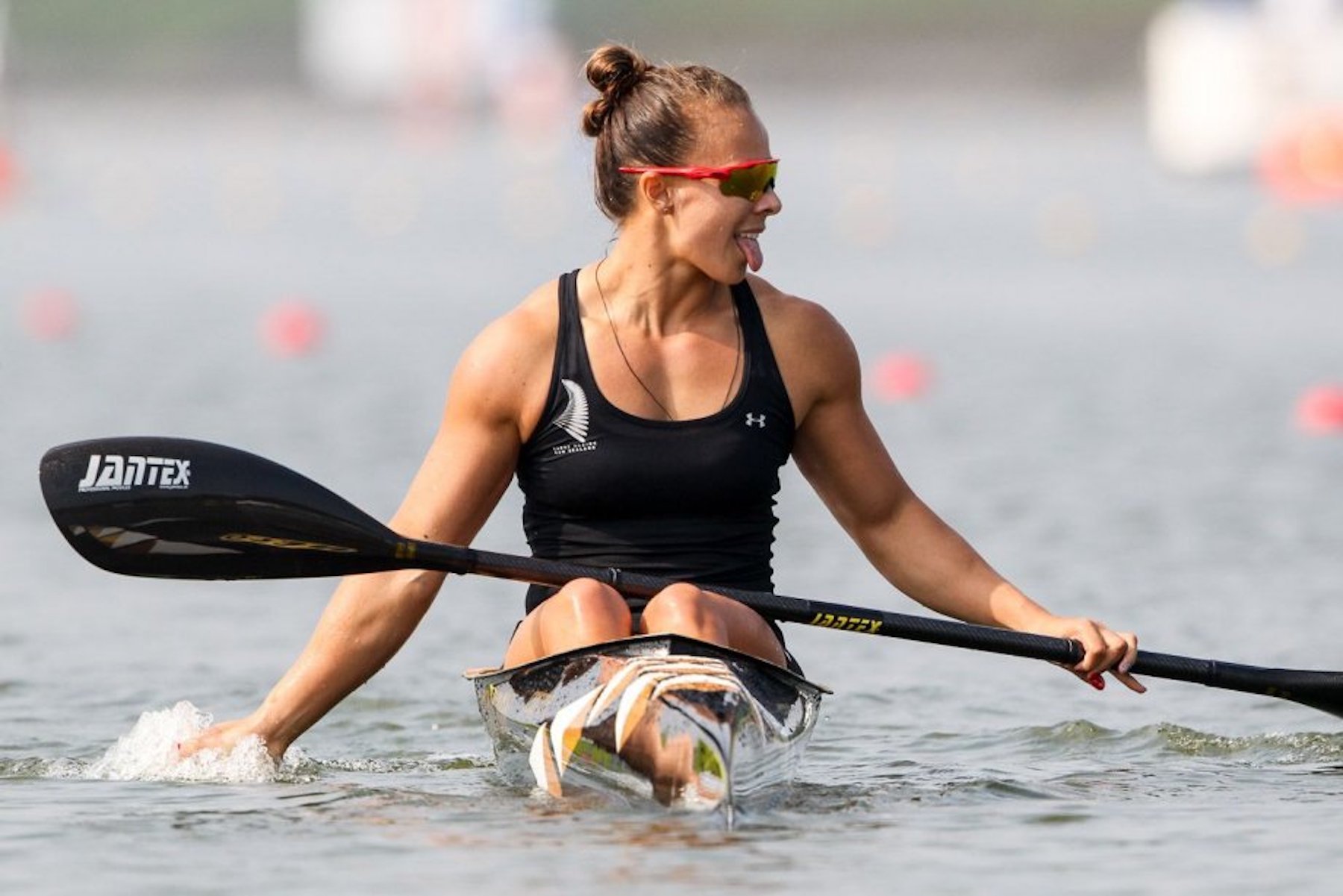 Rob (me)
Bronze: My bronze position goes to national treasure, Tom Daley. Not so much for (finally) winning the gold medal Rob was thrilled to see him snare, but more for chilling out in the crowd of the women's event, knitting. We've decided Tom Daley should knit us big purple WASP sweaters to wear while presenting (it gets cold when you're a fridge and/or freezer) and also "horse cozies" to keep annoying horses calm in the modern pentathlon.
Silver: love can find us when we least expect it. My silver medal goes to one of my heroes and most muscular crushes, Lisa Carrington. The indomitable New Zealander is the finest kayaker on planet Earth right now, and her destruction of the field in no less than three separate events proves that. I happen to be a keen kayaker myself, and while I'm not worthy to clean Carrington's paddle, I'd gladly offer my services if she ever needed a lackey to cheer her on at races.
Gold: just as Tomas recently flouted the rules in the Summer Splash and was allowed to compete regardless, I too will bend the rules here. I'm giving my golden moment to one event: the 400m hurdles. The men's and the women's finals were mind-blowing. World-class performances abounded. If you want to know exactly what went down, listen to the pod. It's a lot of fun!
Follow us on Instagram @robnudds and @ferenczibazs