Fratello Talks: Wearing Classically Sized Watches
Because a true classic never goes out of style
It's time to crank up your Bluetooth speaker, whip out your AirPods, or put your headphones on! A fresh episode of Fratello Talks is here. This week, Daan and Laurits join your host Nacho to chat about wearing classically sized watches. That's right! We're talking a 36mm maximum and a 32mm minimum, with a 34mm sweet spot. These numbers read a bit on the smaller side, but once upon a time, a 34mm case was the standard. Anything bigger would've been considered "jumbo" or "oversized."
Today, the standard has shifted upwards, with 36–38mm being a reasonable size for a watch and 39–42mm covering the lion's share of all releases we see hit the market today. So, is 34mm a bold choice, a return to form, or simply a welcome breath of fresh air in a world dominated by larger timepieces? Before we jump into it, it's time for a quick wrist check.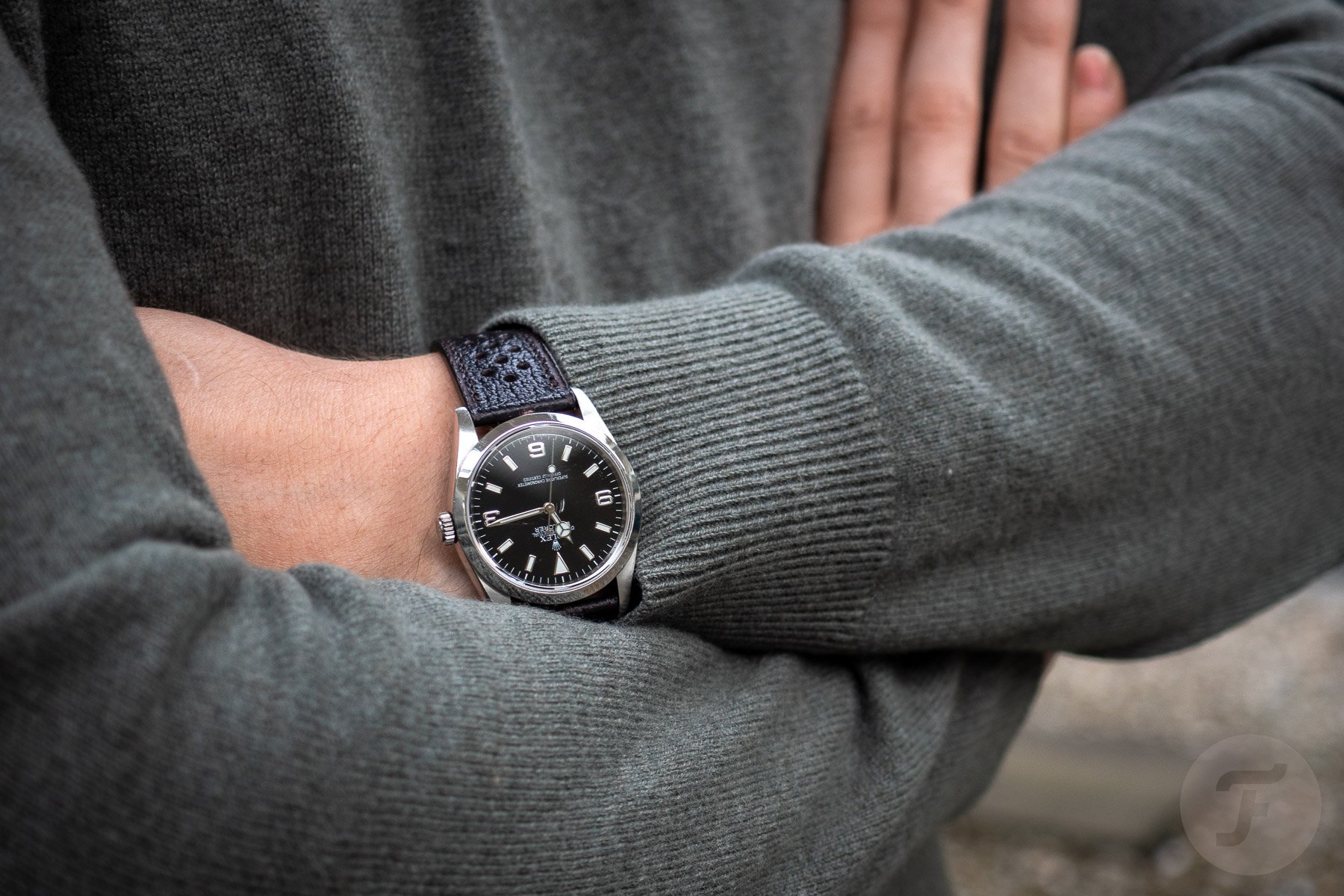 Wrist check
We start with Laurits, who is wearing a watch on the bigger side of things today. It's the Rolex Explorer 114270, which comes in at a whopping 36mm. While not large by today's standards, it is definitely a tick above average when looking at classically sized watches. Worn on a leather strap, the Explorer takes on a completely different, dressier persona and even appears to shrink slightly from how it wears on the steel bracelet. This Rolex staple is also the most modern of the watches worn today.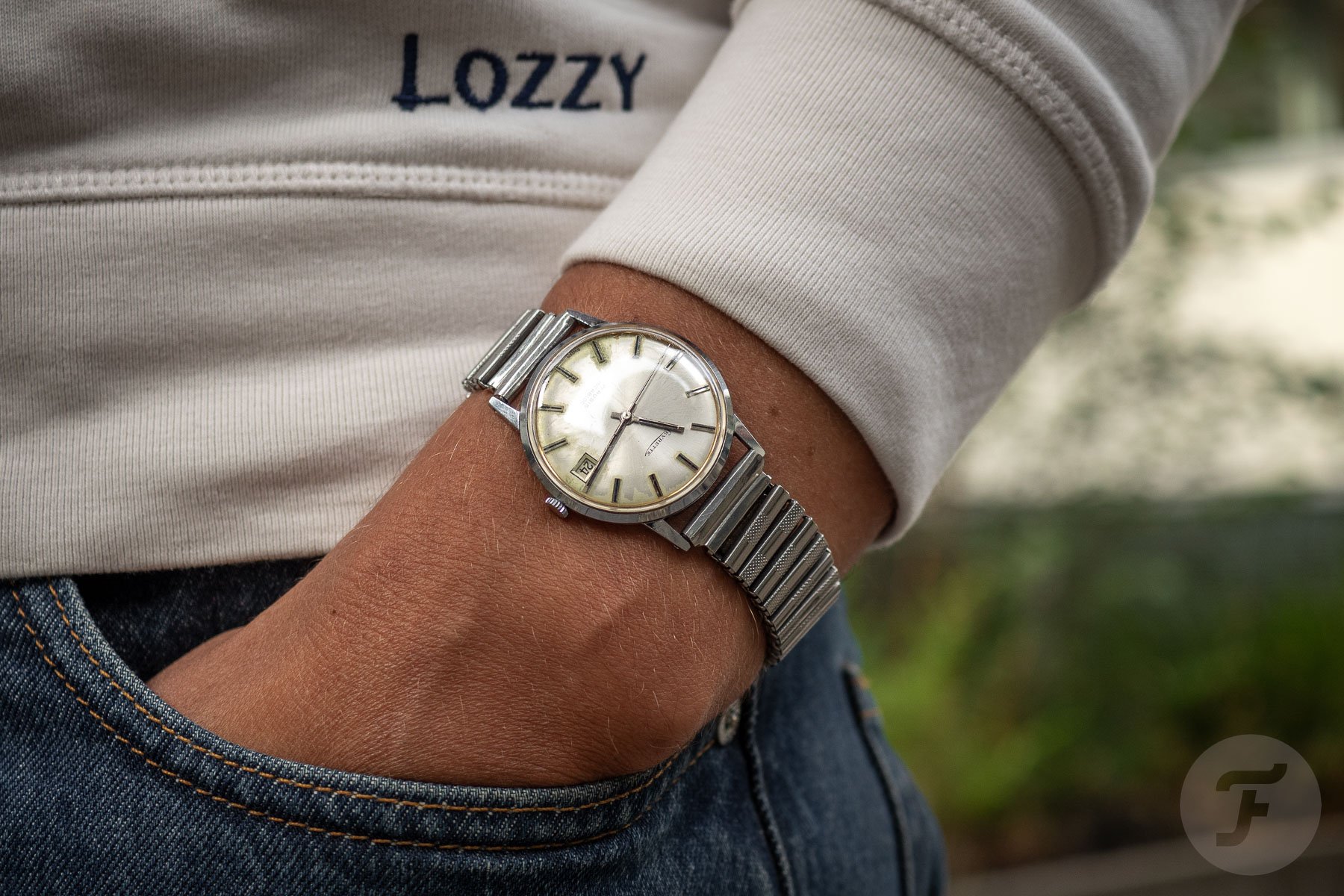 Next, we have Daan, who is wearing his grandfather's old watch. It's a Levrette watch, likely from the early '70s. Its 33mm stainless steel case contains a hand-winding caliber inside, with a classic three-hand time-telling layout and a date window at 3 o'clock. A tired old Fixo-Flex keeps it on his wrist. And though it's not the most remarkable of watches, it has sentimental value for Daan. It's also sitting in for his slightly injured Breguet Classique today.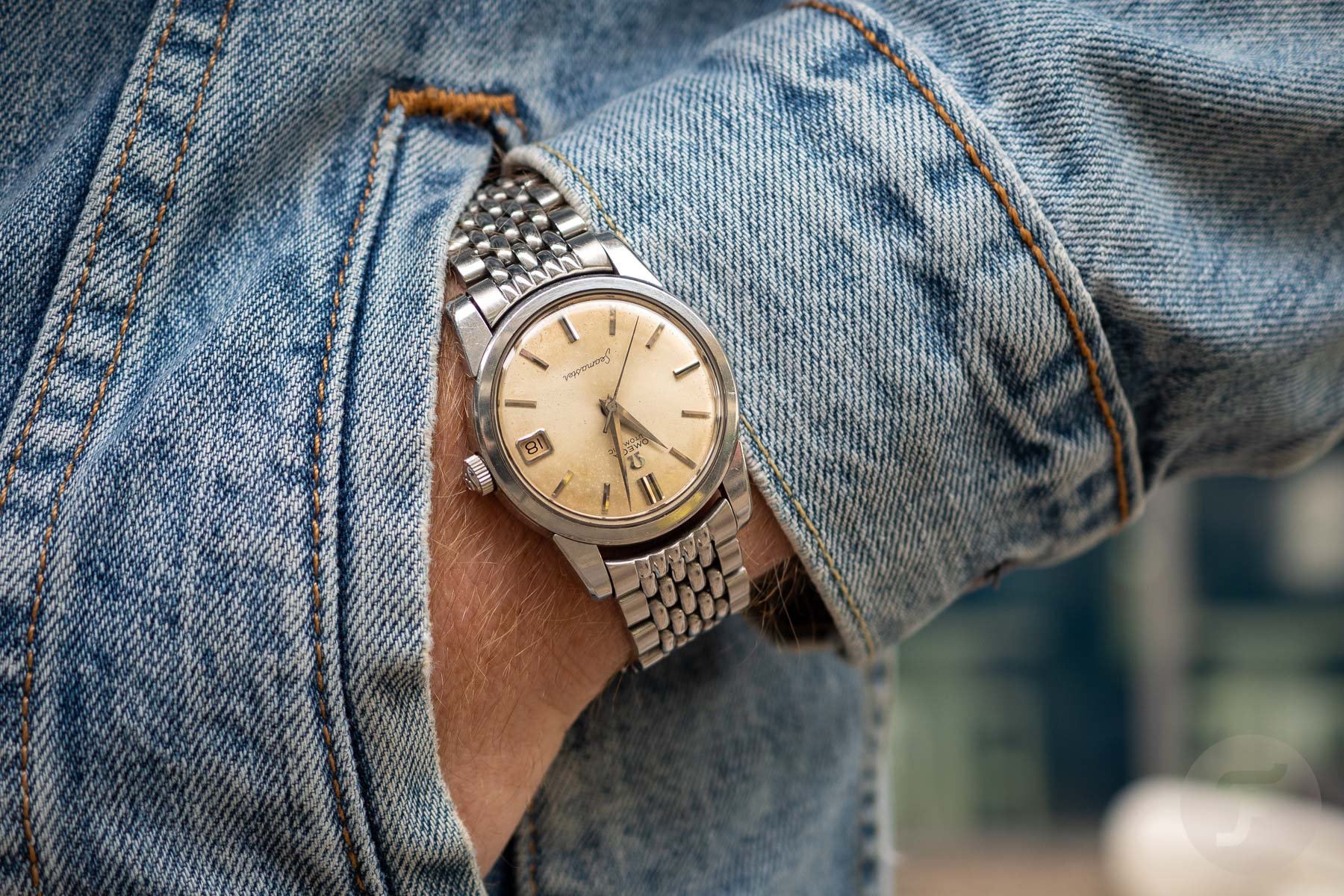 Finally, Nacho is wearing his Omega Seamaster ref. 14762 from 1961 on a beads-of-rice bracelet. This 34.5mm classic has developed a healthy dose of creamy patina on the dial. Sometime during its many years of service, it lost its original crown. But this doesn't bother Nacho, who enjoys its jangly, Datejust-like appeal. Other standout features are the applied logo, sharp dauphine hands, lack of lume, and beautifully faceted date window. This Seamaster won't be going in the water anytime soon, but it's still a lovely piece that sits nicely beside his 2254 in the collection.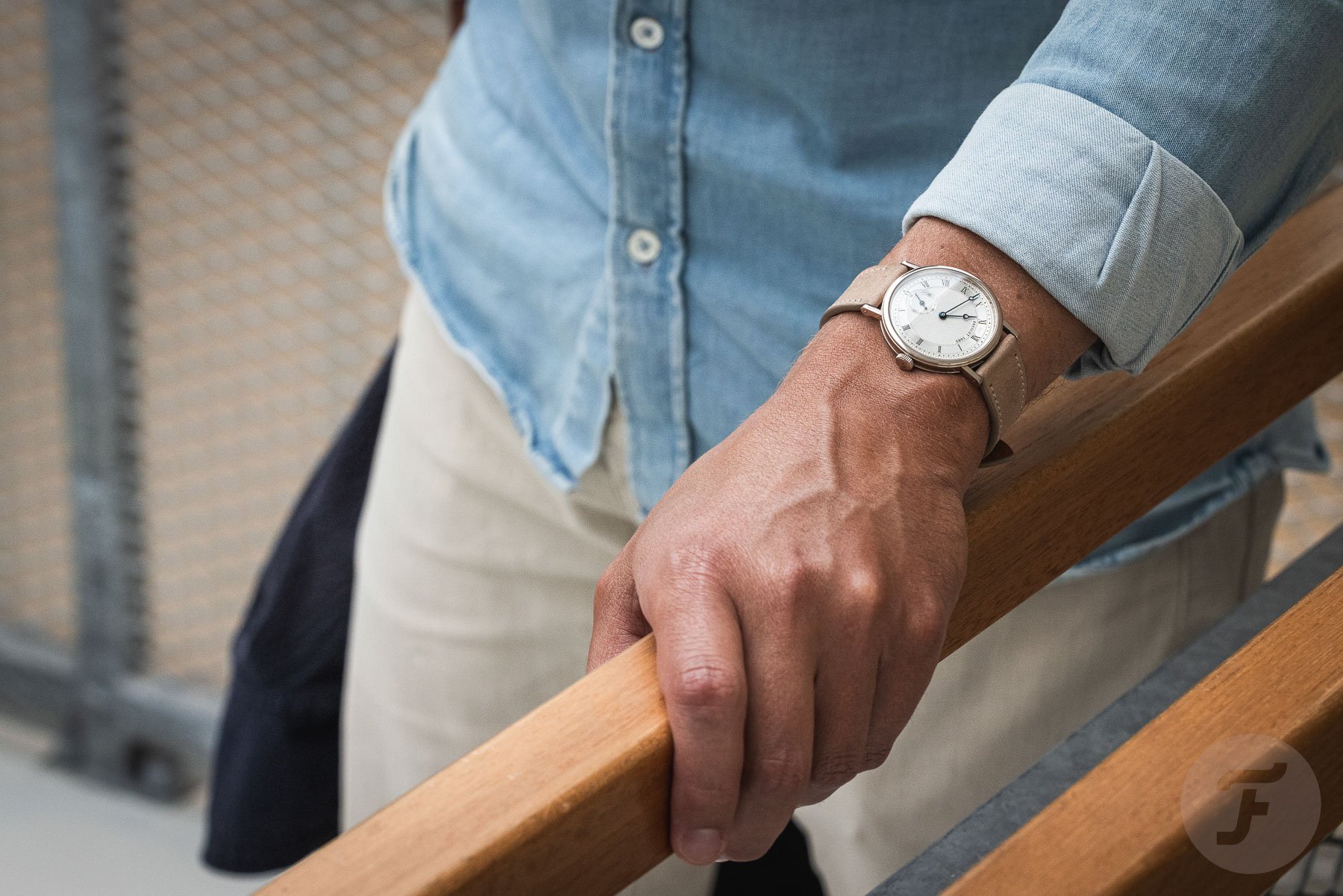 Classically sized dress watches
Though not something we do every day, there is a special feeling to wearing a 34mm watch. It connects us to the past and how people used to interface with watches for decades before today's trends slowly took over. In the case of Daan, it's a direct connection with his grandfather, who wore the watch for many years. For Nacho, it's a call back to where he got started with watches. His first vintage mechanical timepiece was a gold-plated 1970s Montine of Switzerland, also in the 34mm size. For Laurits, it's the appeal of vintage, the value of what you can find out there, and the fact that it matches his sense of style. Regardless, it's something that everyone who has a passion for watches, whether seasoned collector or horological greenhorn, should experience.
Have you ever spent time with a classically sized watch? Do you wear one every day, or do you save it for special occasions? Let us know your thoughts in the comments below.
Do you have a topic you'd like the team to discuss on the podcast? Leave your suggestions in the comments section below.
Tune in next week for another episode of Fratello Talks!