Fratello Watches x Grand Seiko Reader's Journey – Part 1
Perhaps you noticed the massive Grand Seiko coverage on our Instagram (stories) already, but last week our Grand Seiko reader's journey took place in Japan. With a some of our readers (from the United States, Belgium and Germany) who signed up for this trip, we visited the Grand Seiko manufactures in Morioka and Shiojiri.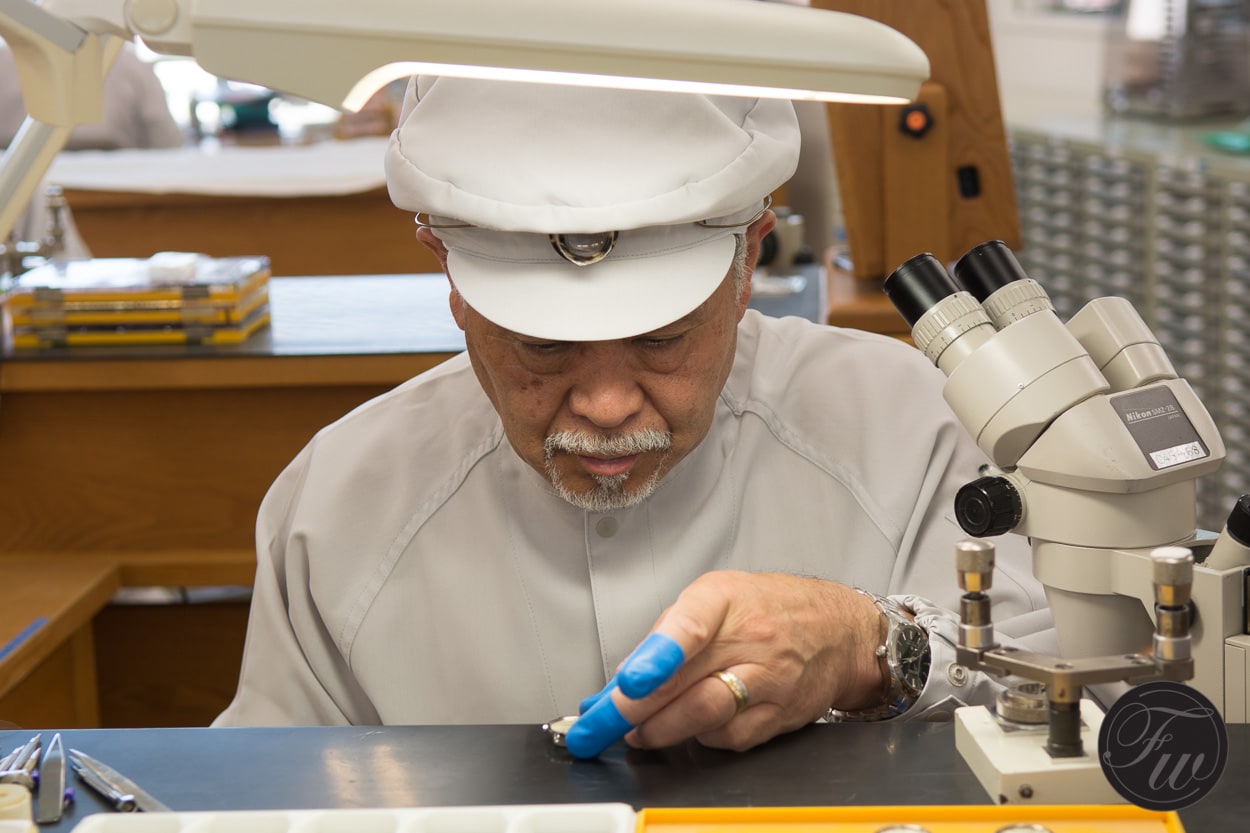 Grand Seiko Reader's Journey
When I visited Seiko back in 2015, as part of their Seiko Media Experience tour, I got so enthusiastic that I asked our publisher (Ebner Publishing, who also has WatchTime, Watch-Insider, Chronos and Uhren Magazine in their portfolio) if we could do anything like this for our readers. With the help of Seiko Germany and Seiko Watch Corp in Japan, we were able to put together a similar trip (as the 2015 one that I reported here) for our readers.
In this first part I will mainly report about our visit to Shiojiri, where the Seiko Epson manufacture is located. The day before (so Day 0 ;)), we had a beautiful sight-seeing trip in Tokyo, to get a bit used to the environment and habits in Japan. We visited the Tokyo Sky Tree as well as a temple and had a traditional lunch (and welcome diner). For some, it was also time to visit some of the watch boutiques and electronic malls that can be widely found in Tokyo.
Quartz and Spring Drive Movements
On the second day, we left our hotel in Shiodome (a couple of minutes walk from Ginza) with a shuttle bus that brought us to the train station. A 2,5 hour train ride – with some stunning views – brought us to Shiojiri. After having a traditional lunch, we were brought to the Seiko Epson manufacture. At this location, the Grand Seiko Spring Drive and Quartz models are being produced. Besides that, you will also find the production of the higher-end Credor collection and the Astron GPS models in this manufacture. Our focus was on the Grand Seiko models, even though they showed us some of the other production (like the mass produced cheaper quartz movements for lower-end watches, did you know they produce 100 million of those movement in this location alone?).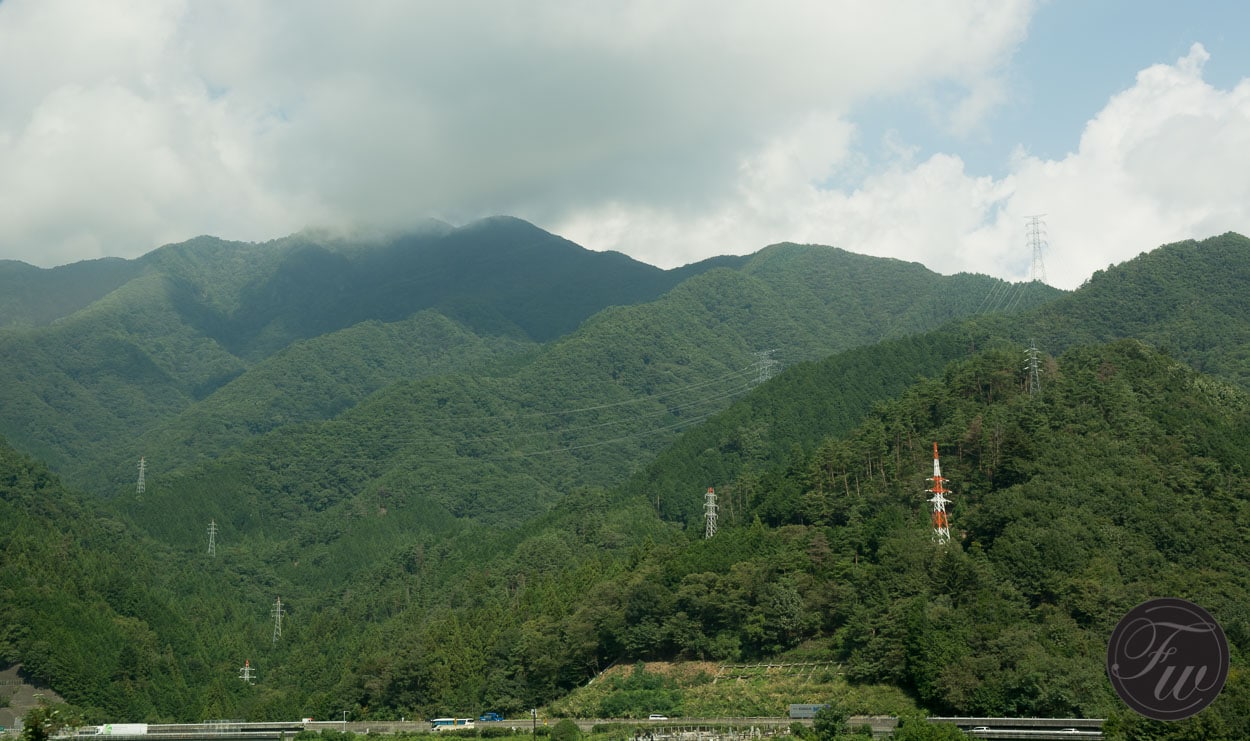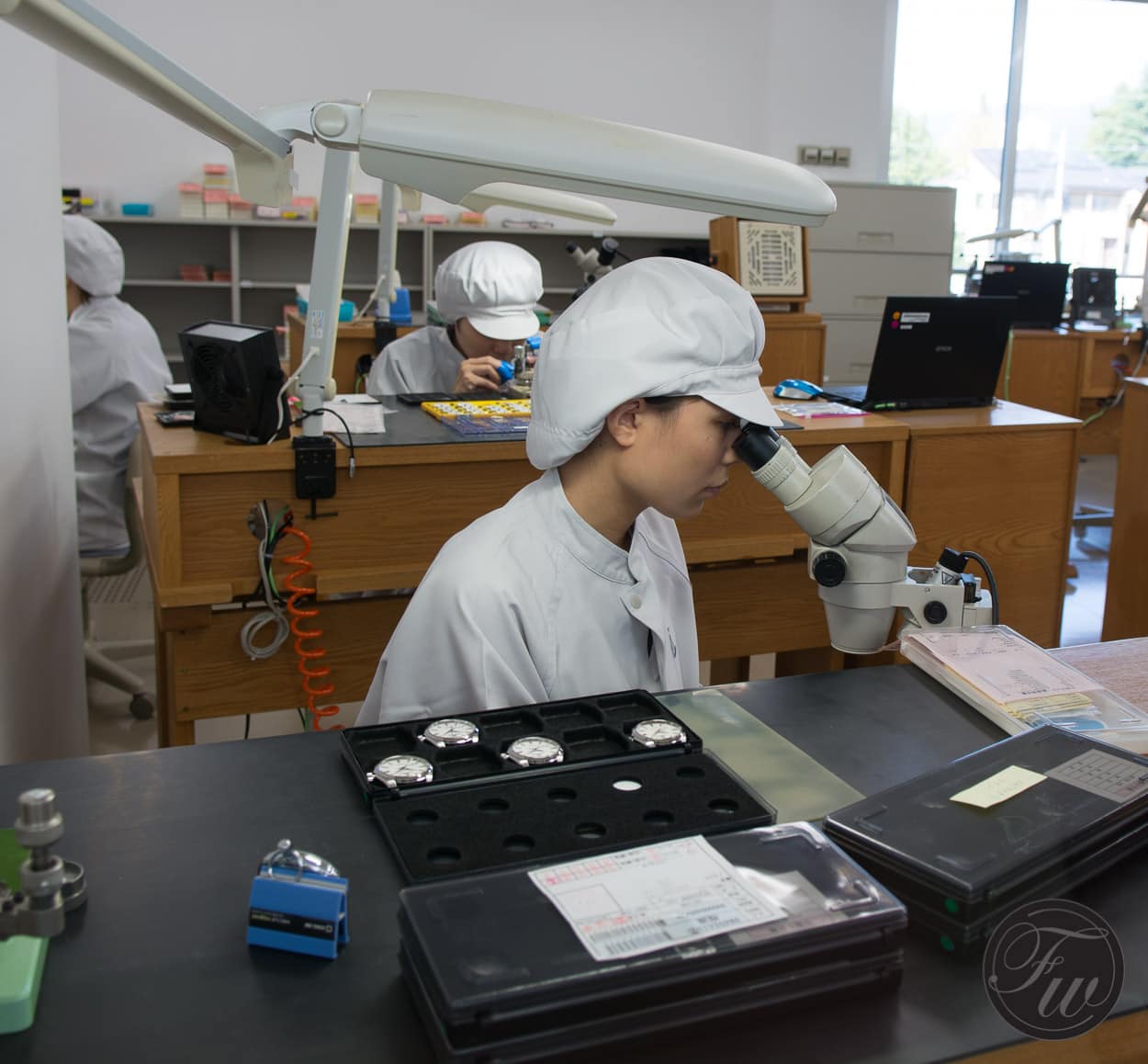 Zaratsu Polishing
Anyway, the tour in the Seiko Epson manufacture was quite the experience for our readers. Not only did they witness the production and assembly of the 9R (Spring Drive) and 9F (quartz) movements and watches, there was also time to see how the famous 'zaratsu' style of polishing is done on the Grand Seiko and Marinemaster cases. The 'zaratsu' method, which name derives from the name of the machines used for this technique, requires 3 years of training before one is skilled enough to polish cases in this way. Not only did we witness some of this case polishing, we also got the chance to try it our selves. Without any training, we saw a variety of results from our readers (and myself), some were not even bad at all. After this experience, the respect for the finishing of the Grand Seiko and Marinemaster cases only increased by us. Especially those who already owned a Grand Seiko were delighted to see how their watch was being produced. Not only that, but one of our guests brought two of his Credor watches and met with the craftsman who made his Eichi II. Not only that, a day later he also met with the engraver who made his skeletonized Credor watch. An incredible experience so he told me.
Dial Making
Another magnificent experience was the production of the dial and hands. We could see how the Japanese craftsman are blueing the hands one-by-one and how they cut and polish the hour markers for the dials. Not only that, but we also had a workshop on applying the markers on the Grand Seiko dial. After a short introduction, we were handed over the tools and all ingredients to assemble the dial of the Grand Seiko with its famous Snowflake dial. What normally takes less than a minute to do for the skilled employees in Shiojiri, took me at least 30 minutes to complete. That includes the loss of two markers (tiny ones that I couldn't find back in the carpet of our workshop room). Luckily, I got two new ones and was able to finish the task. Not sure they would hire me. Others had more patience and were definitely good at this task.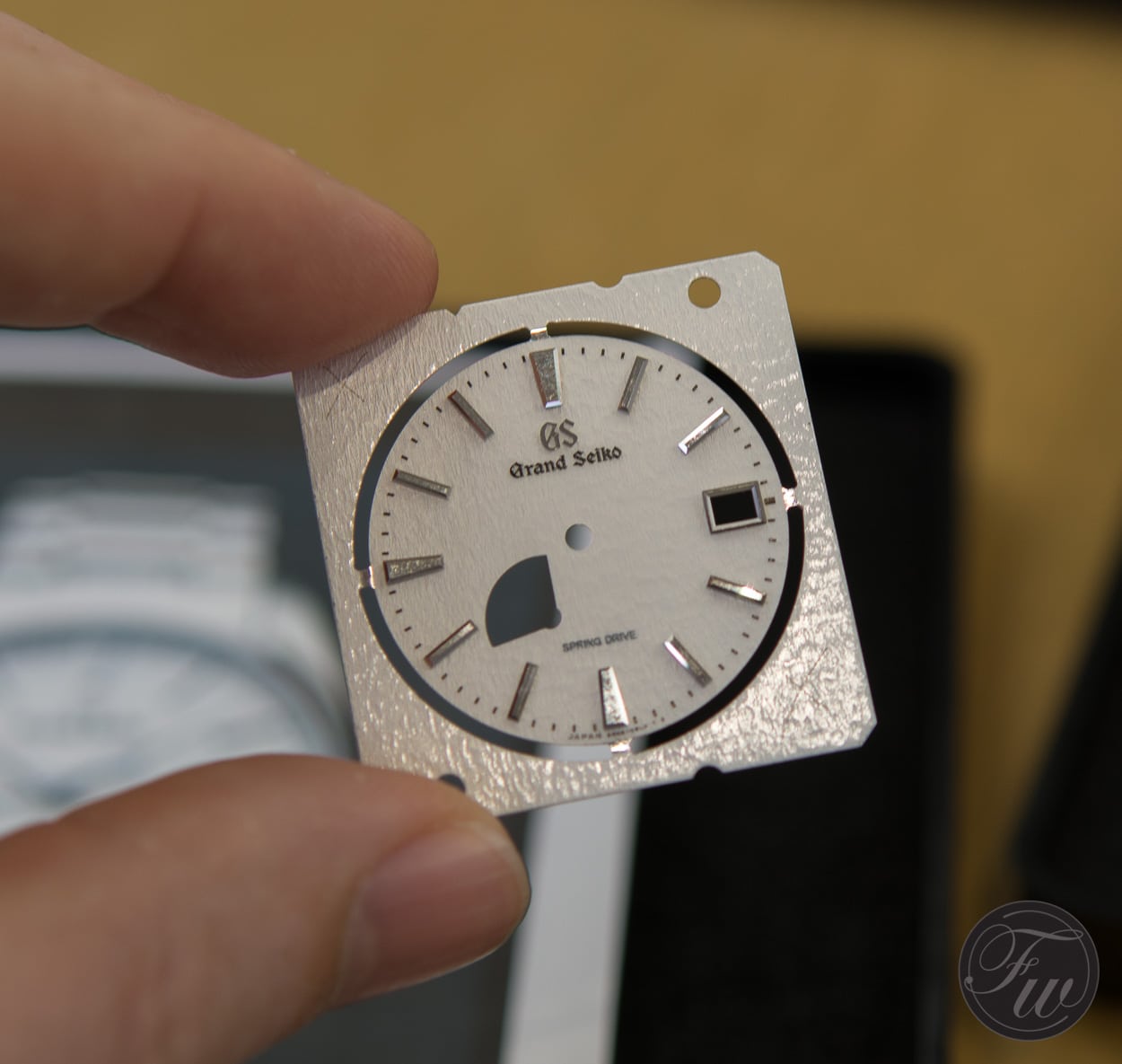 It showed yet once again how many manual tasks are involved when creating and assembling a Grand Seiko watch. Not only the cases are hand-finished using the aforementioned 'zaratsu' technique, the production of the dial and hands also has multiple manual steps. It ensures the highest quality (control) and most beautiful finish. It also explains the premium that needs to be paid for a Grand Seiko.
In the next (second) part of the trip report there will be some more photography showing the disassembly and assembly of a Grand Seiko 9S movement that we did in Morioka, north of Tokyo. We had a wonderful tour through the Morioka Seiko Instruments manufacture where they produce the mechanical Grand Seiko movements and where the assembly takes place of these watches. Stay tuned.