FROMANTEEL: AFFORDABLE, SWISS MADE QUALITY WITH AN UNDERSTATED DESIGN
Now that the recently announced Fromanteel Pendulum Traveler is for sale, we decided that this was as good a time as any to dive a little deeper into the Amsterdam watchmakers. What drove them to create the automatic Pendulum watches? Let's have a look!
Watches With a Story
The only thing better than an affordable, high quality watch is an affordable, high quality watch with a story. And the story of the Amsterdam-based watch brand Fromanteel Watches is certainly one worth telling.
What inspired founders Alfredo Silva and Martijn van Hassel to design their Generations, Globetrotter and Amsterdam Original Series in the way that they did? What is the story behind their Pendulum watches? What triggered their entrepreneurial spirits and drove them to choose the name Fromanteel back in 2009?
To understand these and all of the other choices made in recent years by the dynamic Dutch duo, we first have to take a trip to 17th century Amsterdam and visit a particularly innovative and entrepreneurial clockmakers family.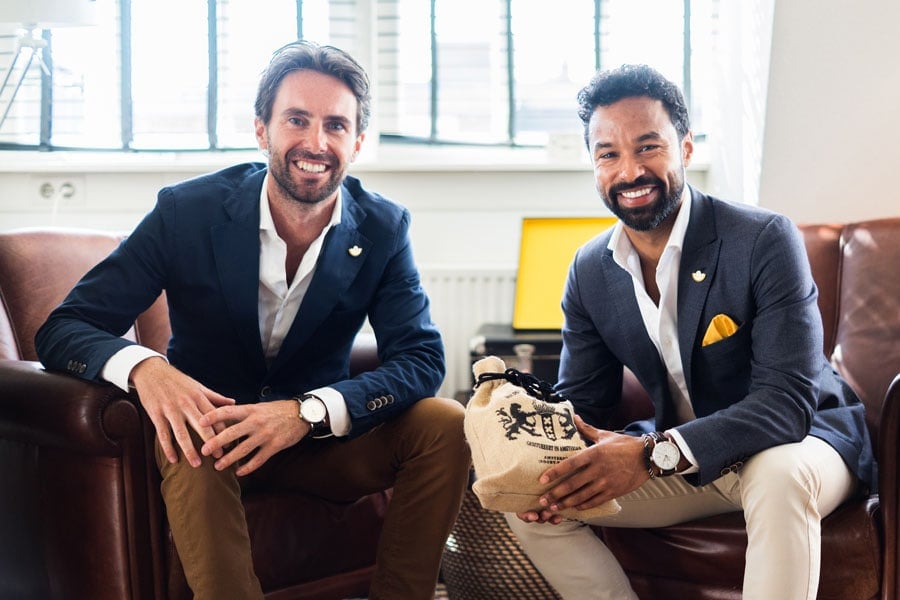 Ahasuerus Fromanteel
At the head of this family stood master clockmaker Ahesuerus Fromanteel. A former blacksmith, Ahesuerus fathered eight children – four of who later followed in their father's footsteps and became clockmakers themselves. The family-owned business had shops and workplaces from London to Newcastle and, even, one on the Dam in Amsterdam – effectively making them one of the first multinational clockmaker firms.
Besides their international ambitions, the Fromanteel family's most notable moment in history came when they implemented the pendulum mechanism into their standing clocks. Suddenly, clocks that would previously only be accurate within ten to fifteen minutes became accurate within seconds.
This "horological breakthrough" ushered in a new time for clockmakers everywhere, and it eternalized the Fromanteel name in clockmaker history.
Honoring History
Alfredo Silva and Martijn van Hassel found all the inspiration they needed. Here was a family of craftsmen that passed down their expertise to the next generation. Here was a company that operated in several countries and traveled plenty. Here was a company that, at one point in time, had a foothold in Amsterdam.
Fromanteel Watches decided that the 17th century clockmakers left behind a legacy that deserved to be honored. That is why you will find distinctive details that celebrate different aspects of the old Fromanteel family in almost every collection.
You will find coordinates on the dial of every watch in the Amsterdam Series. These coordinates will lead you to Dam Square in Amsterdam, which is where Ahasuerus Fromanteel and his sons had a workshop.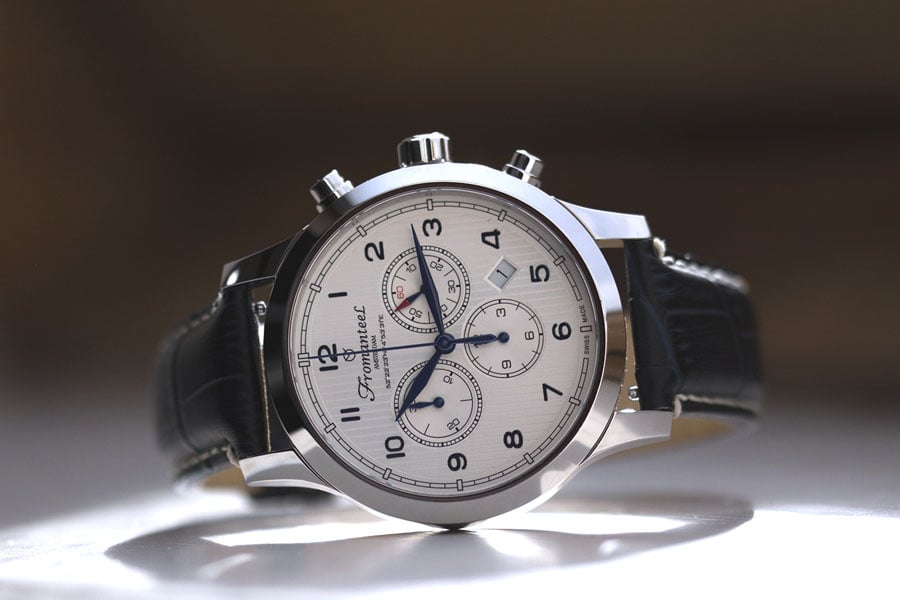 Watches in the Generations Series have a beautiful engraving of a father holding a cane in one hand, and his son's hand in the other. This, of course, symbolizes the importance of passing down the torch to a younger generation.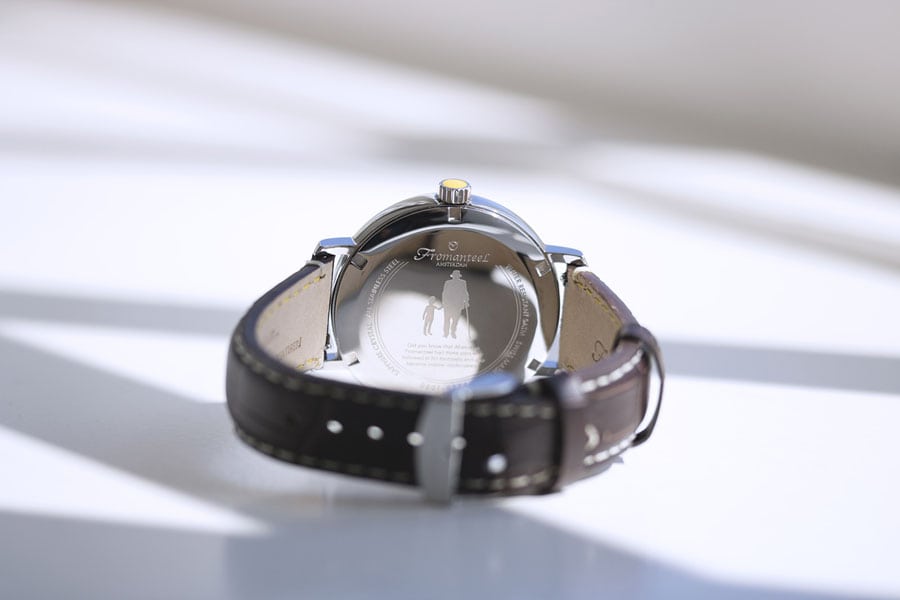 The Globetrotter Series watches celebrate the multinational endeavors of Ahasuerus and his sons, who owned shops and workplaces in both England and the Netherlands. That's why there's a globe engraved on the back.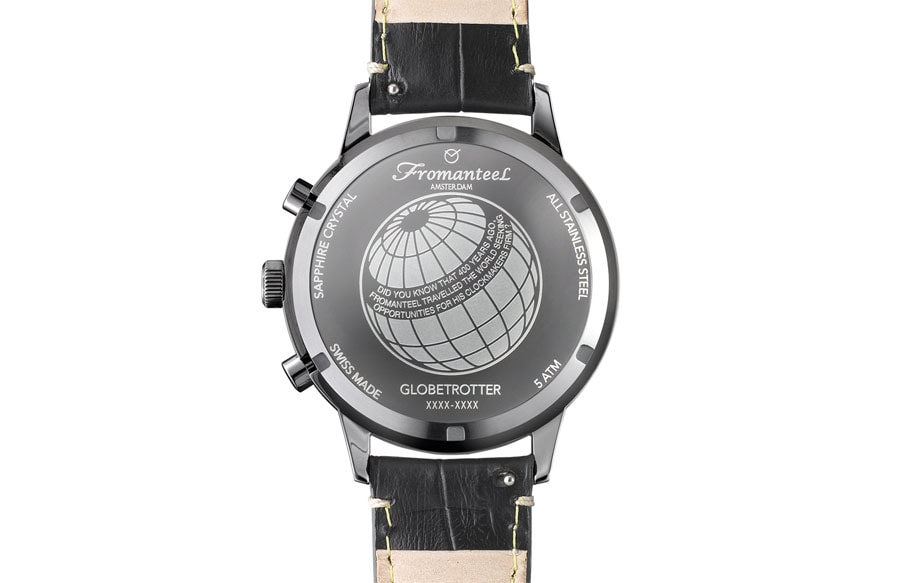 Named after the Fromanteel family's greatest achievement. These automatic timepieces make for the most sophisticated watches in the Fromanteel Watches collection. The transparent cases allow wearers to peak into the movement whenever the watch is not around the wrist.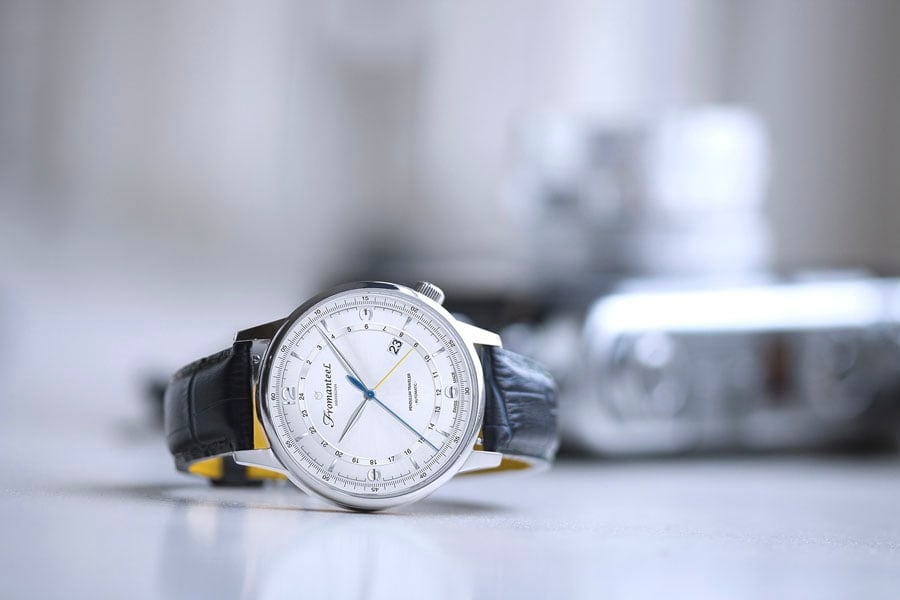 Limited Edition Series
Besides the regular collection, Fromanteel Watches occasionally creates limited edition timepieces. Often created for a special group of people, these watches are sold during a pre-order campaign. The final stock will be determined by the ordered amount, additional watches will not be made.
One of those campaigns, for the newest automatic Pendulum Traveler, has kicked off. This exclusive timepiece is now available for sale via https://www.fromanteelspecials.com/traveler. Easily their most sophisticated watches to date, this one certainly deserves consideration.