Garrick Watch Company Unveils S3 Watch
Consciously British watchmaking for purists
We all have changing priorities in these times of uncertainty, reassessing what's truly valuable. When stripped of the excesses, our possessions start to mean something different to us. We also see a simpler existence and what we could do without. No, not the watch collection — don't you dare. But I bet you know only very few pieces are so precious you acquired them for keeps.
This brings us to Garrick Watch Company, who is not dependent on making more but rather on making less. They offer small-scale limited series as well as watch craft and care services. The team has the ability to customise existing watches into something personal, thanks to the privilege of their own dedicated facility in Norfolk, England — a rarity in Britain.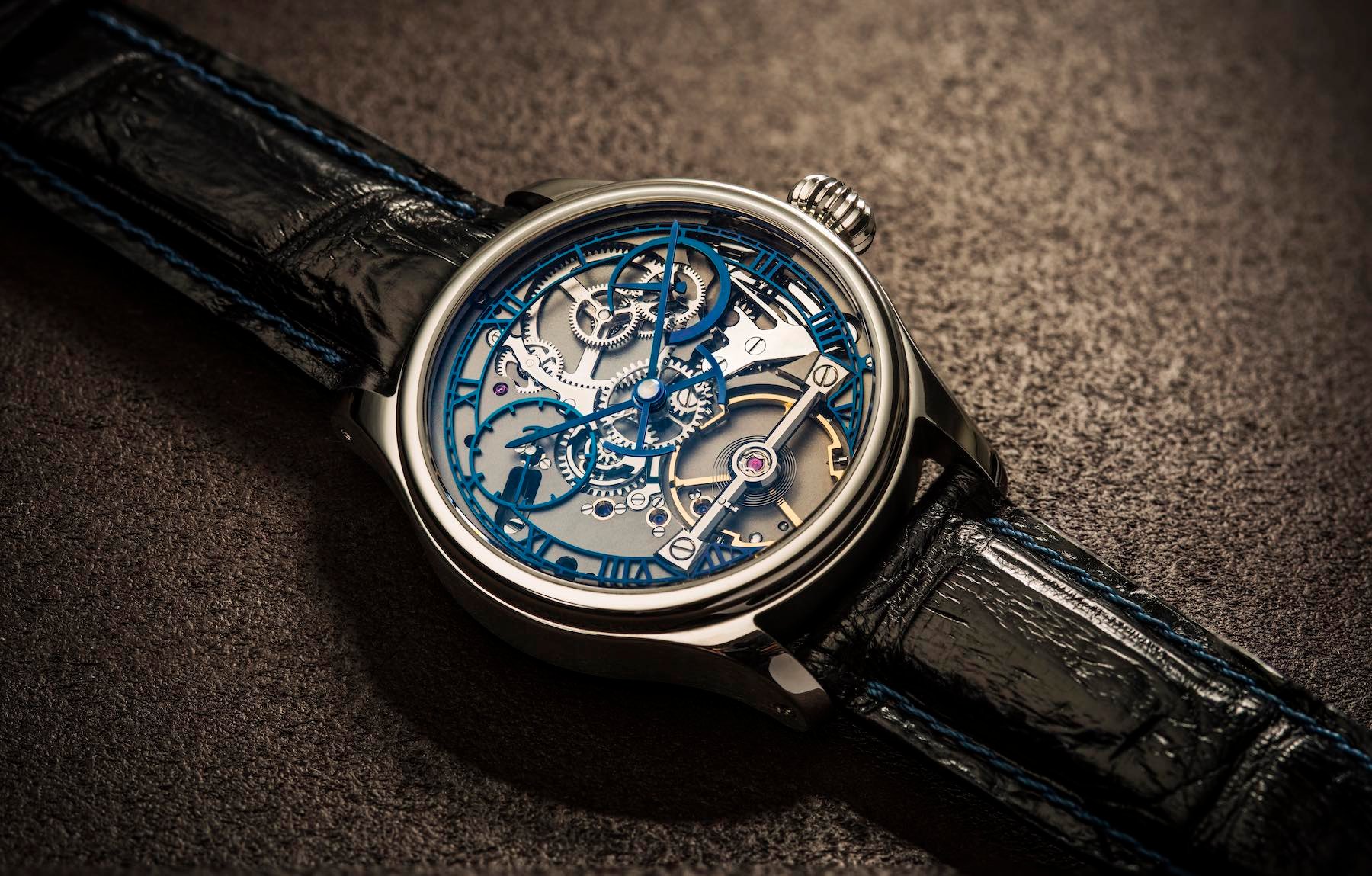 British character
The brand creates fine timepieces for purists who appreciate its decidedly British character and provenance. Speaking with the man on a mission, David Brailsford, co-founder of Garrick, you get the rather persuasive sense of a company plotting its way towards brilliance. I never talk about a brand unless it has shown purpose and viability. I have been looking at Garrick and really impressed with what they have done with their watches for the last couple of years.
…the brand's horological trajectory has continued to climb.
If you're discovering this ambitious and tenacious independent watchmaker for the first time, your timing could not be better. With the announcement of its latest model, the S3 — more of that to come —Garrick is reaching new heights of technical prowess. Since its launch onto the scene in 2014, then of the character-defining S-series in its collection in 2018, the brand's horological trajectory has continued to climb. Its accomplishment is remarkable. But it does not come without a pedigreed network.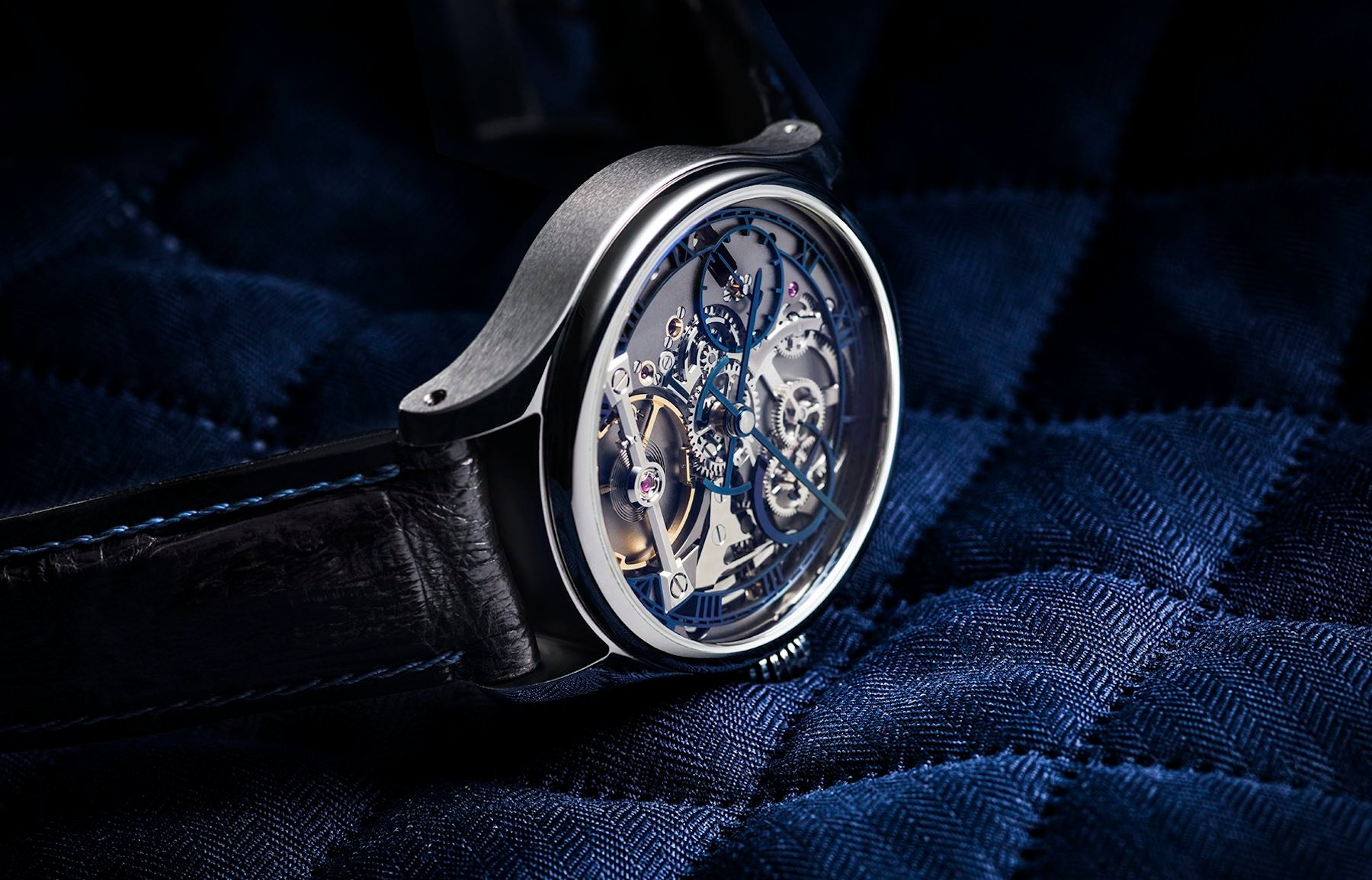 A hotbed of talent
Brailsford is a veteran watch consultant and a collector-turned-brand-owner. His partner and co-founder? Simon Michelmayr, a WOSTEP-trained and leading British watchmaker of his generation. Michelmayr has been a guiding hand for many small brands over the years, and whose Norfolk base is itself a hotbed of talent. Together with the Swiss master of complications, Andreas Strehler, Garrick produced its first in-house caliber UT-G01 in 2016, designed collaboratively by Michelmayr and Strehler.
…an ecosystem for small-scale independent watchmaking to benefit a passionate community, collectors and horologists alike, without borders.
From working with local highly-skilled enamellers to procuring a British case manufacturer, Garrick stays true to its "handcrafted in England" philosophy across its wider supply chain. Putting his money where his mouth is, Brailsford invests heavily in their in-house capability. What Garrick strives to build is not just its own brand, like other well-known British watchmakers, but an ecosystem for small-scale independent watchmaking (as featured here) to benefit a passionate community, collectors and horologists alike, without borders.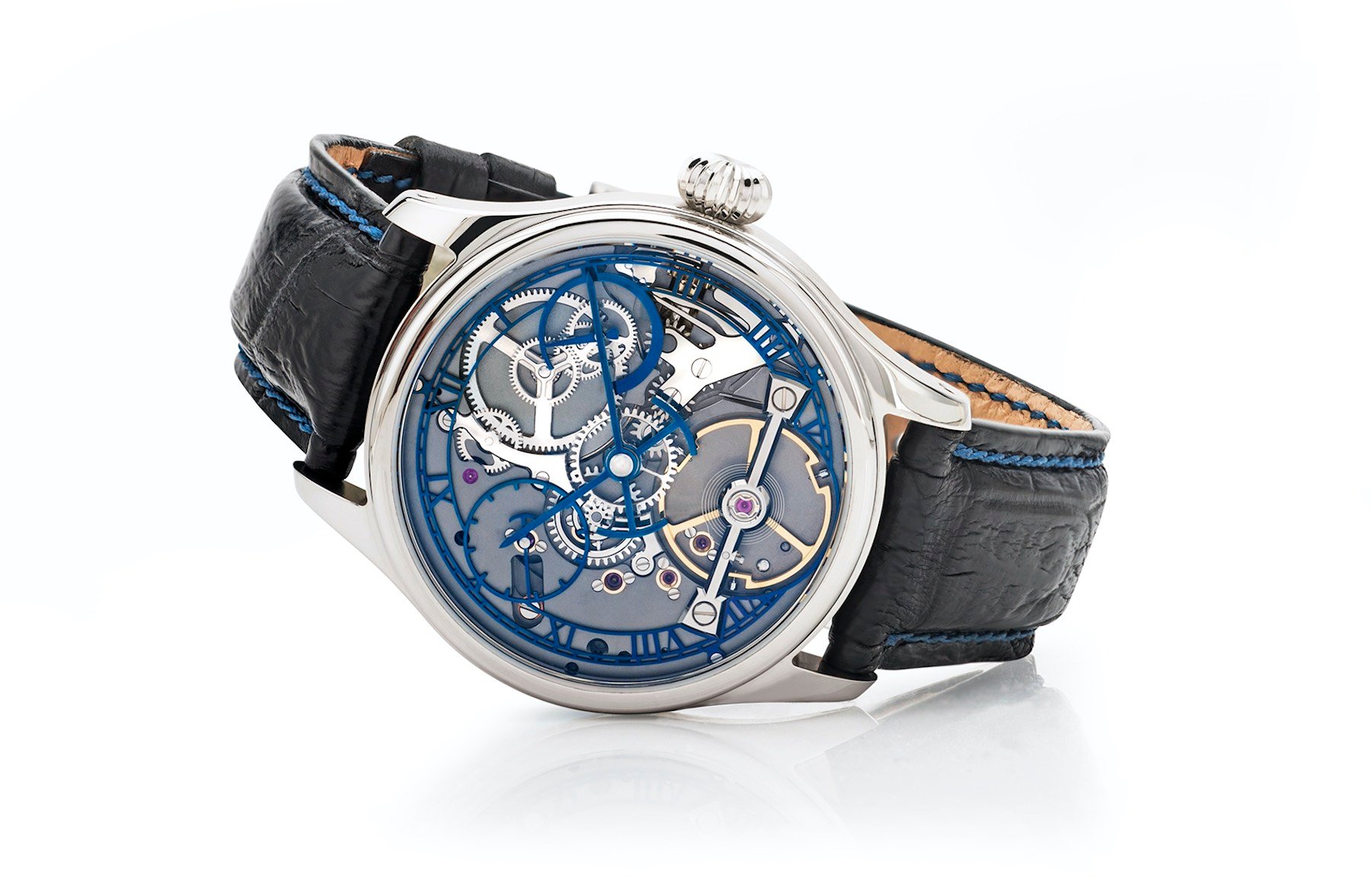 The S3
Back to the S3, their latest creation that expands the Garrick repertoire. It showcases a high quotient of in-house components and hand craftsmanship and represents the pinnacle of Garrick ownership. This fine piece of work features an open-worked dial, with black polished surfaces, applied heat blued chapter ring and hands, to reveal its sophisticated inner workings. Skeletons are an intricate balancing act and Garrick has got this one on point. The unique positioning of the gears and bridges atop the mainplate is not only S3's visual draw, but it also gave rise to the creation of its new movement.
Enter the manual-wound Calibre UT-G04.
Enter the manual-wound Calibre UT-G04. It is endowed with a Trinity free-sprung balance, designed to enhance regularity and precision. It is made of Sircumet, a non-magnetic alloy exclusive to Garrick. Not to mention its refined aesthetics, encompassing chatons and superb finishing. All of this is housed in a beautifully fluid and complex 42mm case profile, that wears more like 40mm.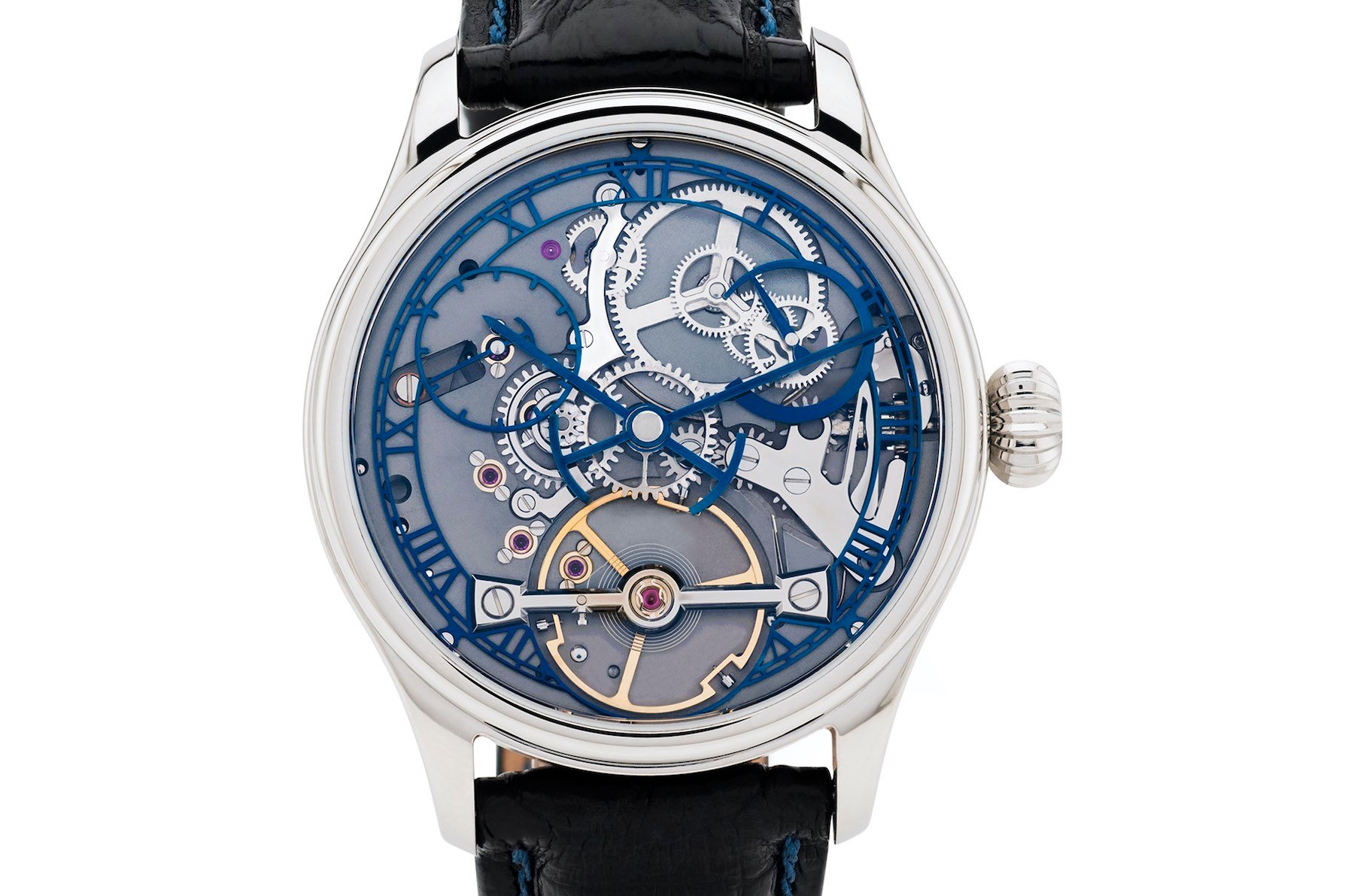 Just five pieces per annum
As per the S-series, clients can select a discreet nameplate or choose to eschew dial side branding. By virtue of its no-compromise creation, the making of the Garrick S3 is restricted to just five pieces per annum, in either steel or gold. The price of this very exclusive timepiece in stainless steel is £24,162.50 ex-VAT.
Garrick's core line-up presents distinguishable, unique and purposeful designs with signature brand elements. Outside the S-series, you can find the Norfolk with a broader appeal. It is also more approachable and very easy to like (including the price). Enough said. Just see it for yourself and be conscious of what honest British watchmaking is capable of. Visit the official website to learn more.