Glashütte Original Ambassador Boris Hermann Sits Down With Fratello
We caught up with the world-renowned skipper while he was on dry land...
We sat down with Glashütte Original ambassador and world-renowned sailor, Boris Hermann…
Rob Nudds: Hi Boris, thanks for taking the time to talk to Fratello. Where are you right now? On dry land or in the middle of an ocean somewhere?
Boris Hermann: Hello, except for a short trip to the Alster (a small lake in the middle of my hometown Hamburg) for an interview, I've been on land with my little family since the end of the Vendée Globe and hope that I'm not too much in the way. But I didn't have much time to relax — after several interviews I'm already in the middle of the preparations for the upcoming adventures with my team.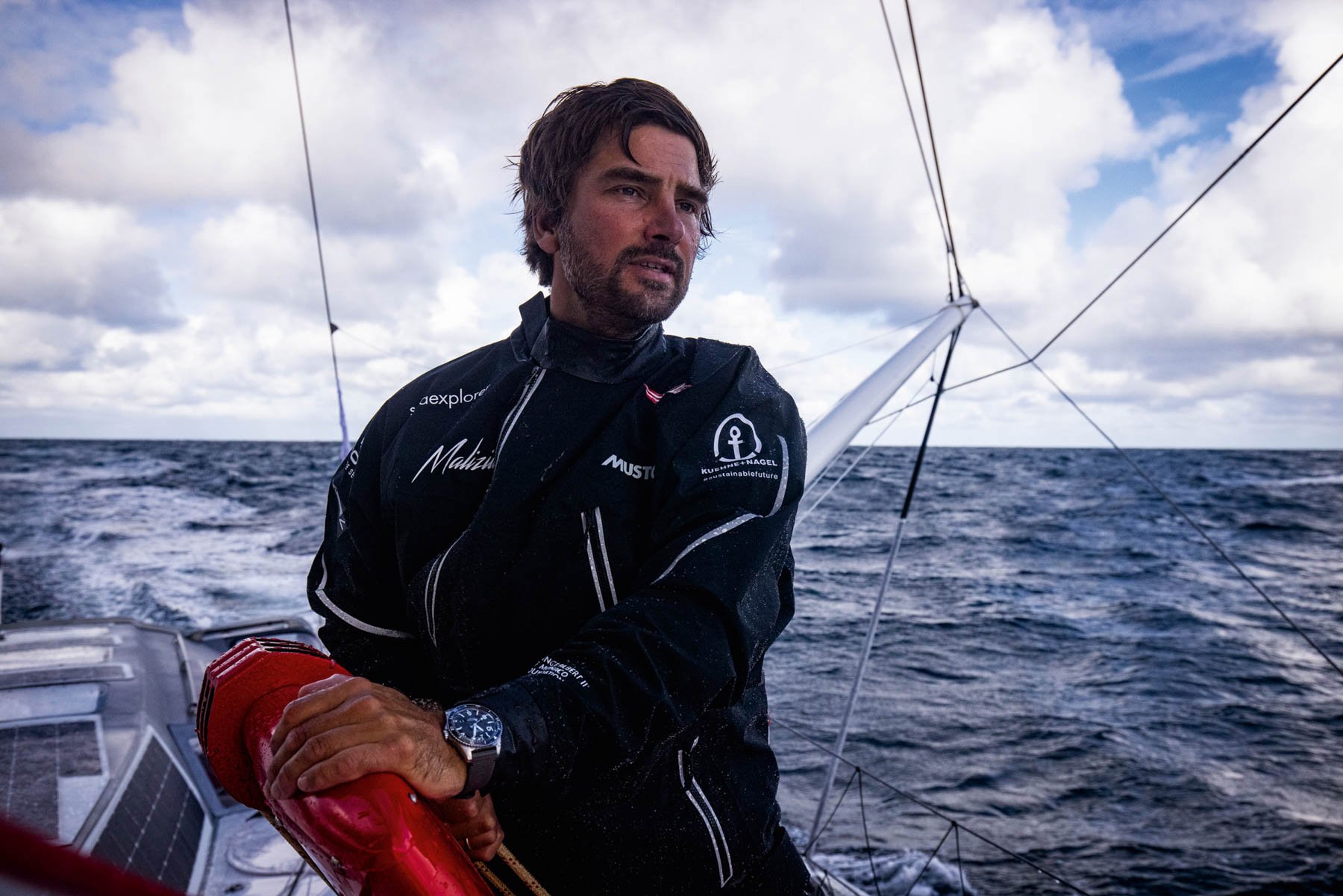 RN: Some of our readers might not be familiar with you and your exploits on the high seas. Could you please introduce yourself and tell us what it is you do?
BH: My name is Boris Herrmann and I am a professional skipper. I have sailed worldwide for years in different campaigns. In 2016 I started a sailing team in the GC32 class together with Pierre Casiraghi in Monaco and we sailed many inshore races there. This then made it possible for me, through some lucky coincidences and many great supporters, to fulfill my wish of having my own sailing campaign for the Vendée Globe and the dream of participating. I am incredibly proud that it worked out.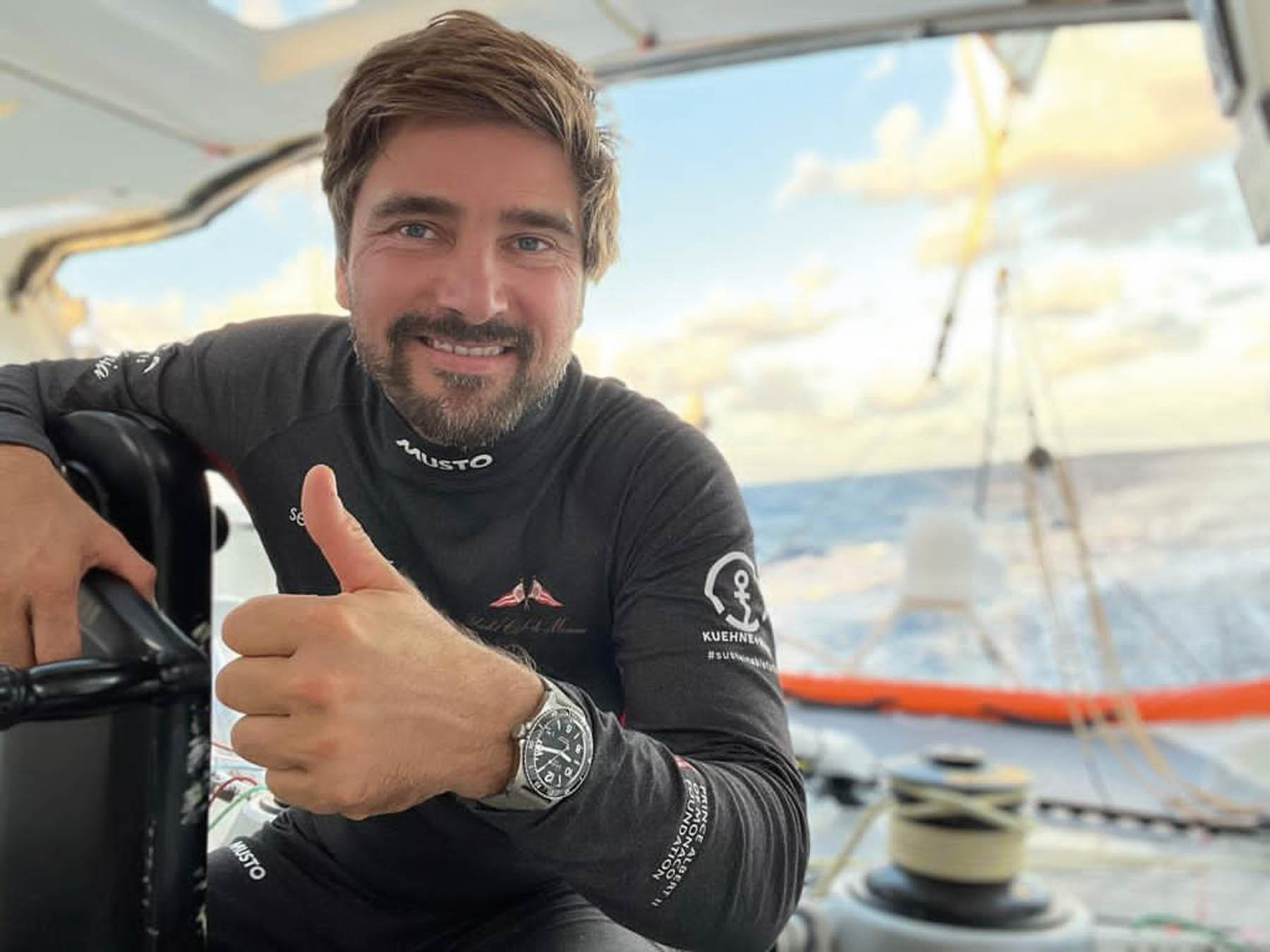 Also, we make the most of the long sailing races to research ocean data around the world: as a team, we work closely with different scientists providing them very valuable data collected from the most remote areas which then helps them to further their research.
And we "Malizia Ocean Challenge" is an education project of mine and my team in which with the help of videos, pictures, lectures, and even live broadcasts during the races, I can tell the children first-hand about the dangers that climate change poses to the important ecosystem of the oceans.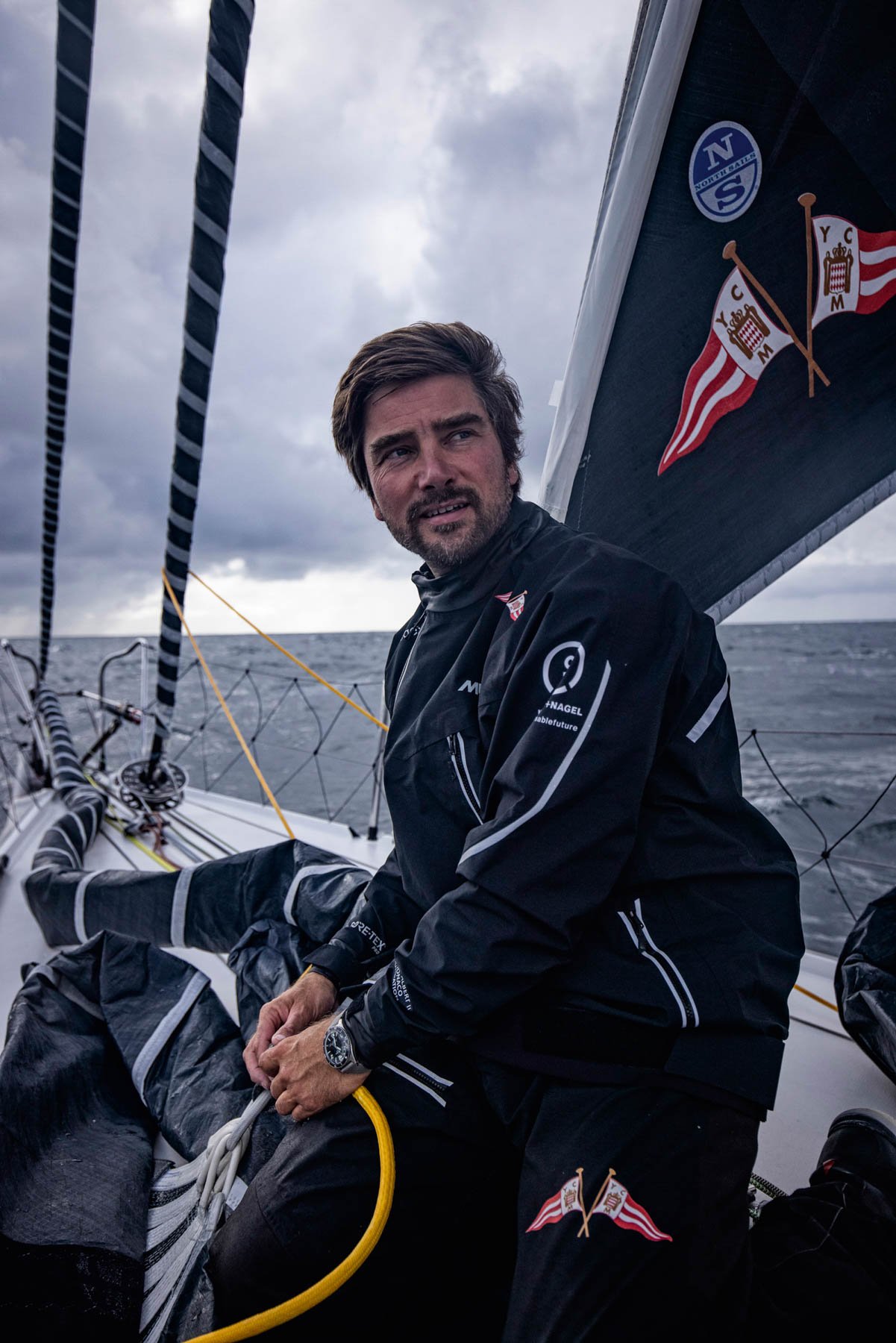 RN: How did you get into sailing?
BH: My father took me on board his small steel dinghy when I was still a toddler, so I grew up sailing quite naturally. I started sailing competitively at an early age and my connection to the sea and this sport grew. One reason was also the many books about sailing adventurers that I read as a child and teenager – they were a great inspiration for me – I wanted to experience something like that.
RN: Have you always worn a watch?
BH: I am not a typical watch wearer – at least not when it comes to watches as jewelry. For me, the focus has always been on functionality. With Glashütte Original, however, I'm fascinated by the technological side, the craftsmanship, and the care that goes into every single watch – it reminds me a lot of our sport and my yacht. Attention to detail and conscientious testing are important factors in a professional sailing campaign. And of course, the theme of timeless elegance also plays a role…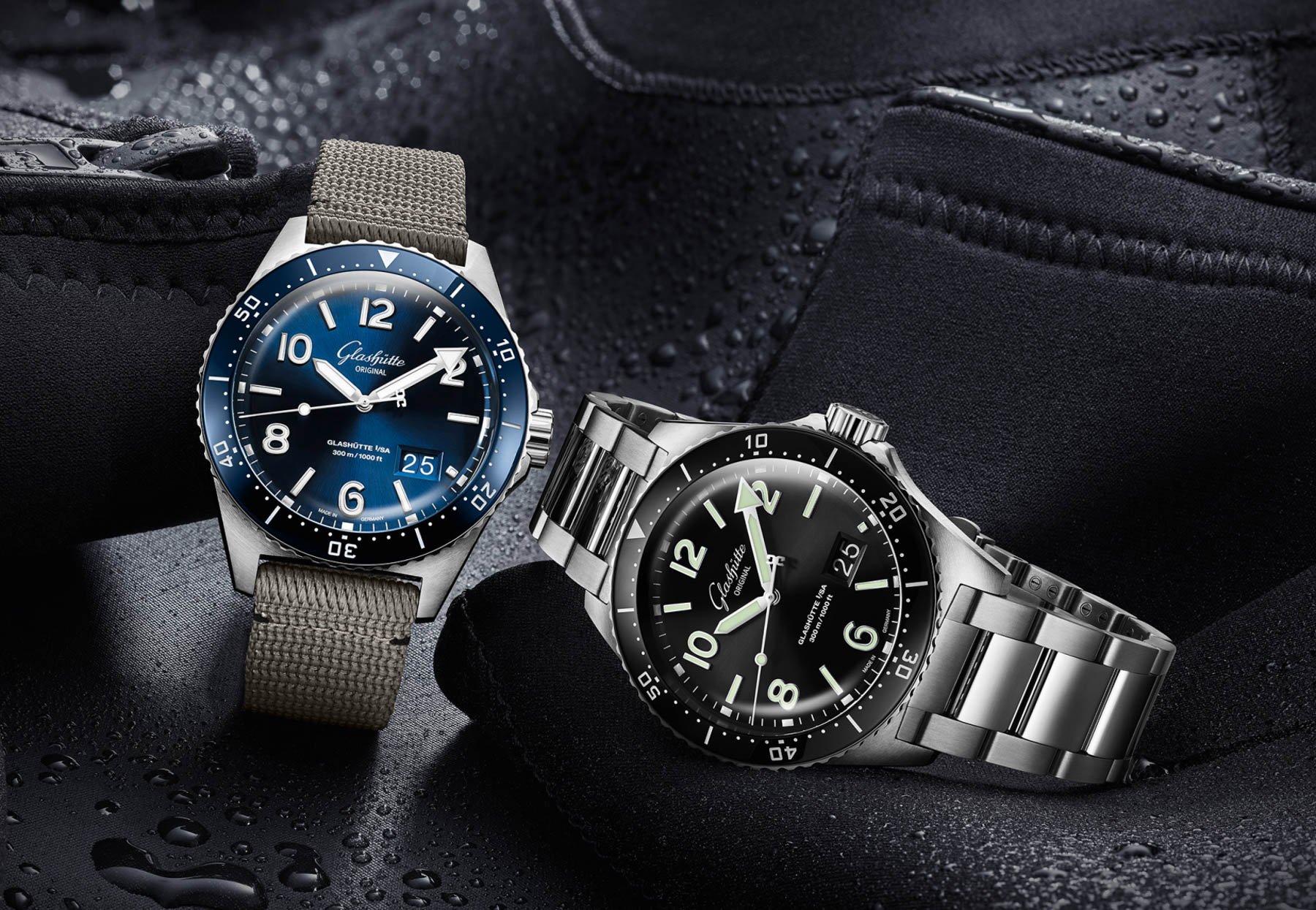 RN: How important is a high-quality watch onboard?
BH: During a circumnavigation, everything on board must be incredibly well prepared and I must be able to rely 100% on every detail – everything must work at all times. Even the smallest malfunction can mean that you have to abandon the race. Even if it probably wouldn't have been the case with the watch: I could always rely on my watch and it works as well as it did on the first day.
RN: Did you ever use it for navigation?
BH: Of course, I am able to do so, since I learned sailing from an early age — manual navigation is naturally part of it. Fortunately, I didn't need it for the Vendée Globe — but it was a good feeling to know that I could have done it.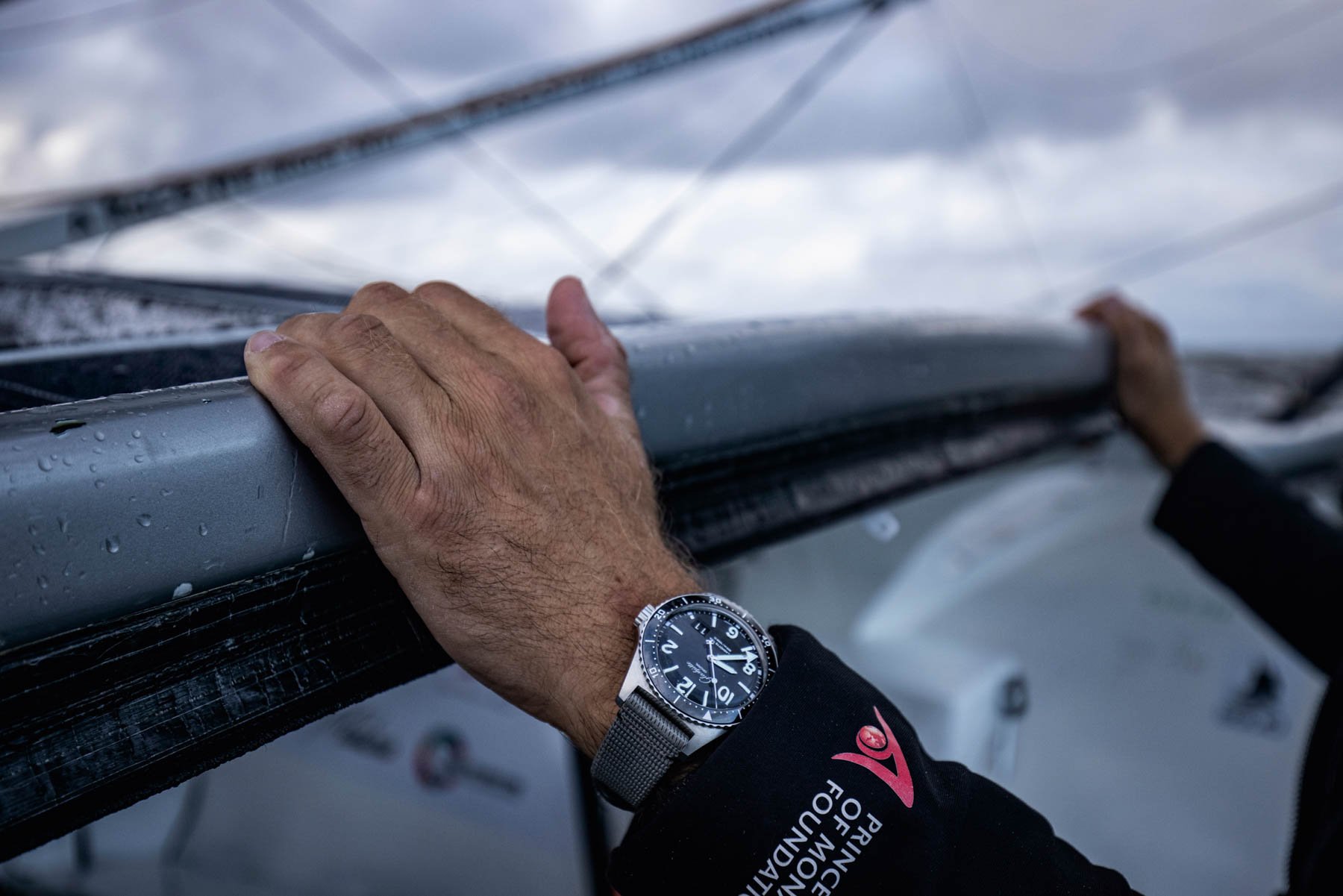 RN: I noticed you are from Lower Saxony, while Glashütte Original calls Saxony (on the other side of the country) home. How did you become involved with the brand?
BH: For us as a team, it was always clear that watches and sailing are a great combination for many reasons – some of which I already mentioned above. When we approached Glashütte Original, our hopes were actually not very high, as the brand had never been active in the sport to our knowledge. However, since we found the watches and the story behind them incredibly exciting, we were all the happier when, contrary to expectations, it came to talks. I think we were quickly sympathetic and the trusting cooperation is great fun.
RN: Do you have any other watches in your collection? Is there a common thread running between the watches you like or is it much more random than that?
BH: As I said – all my watches so far have been rather functional and had something to do with my sport. Therefore, the Glashütte Original SeaQ Panoramdatum is the only watch that a connoisseur would accept as part of a collection.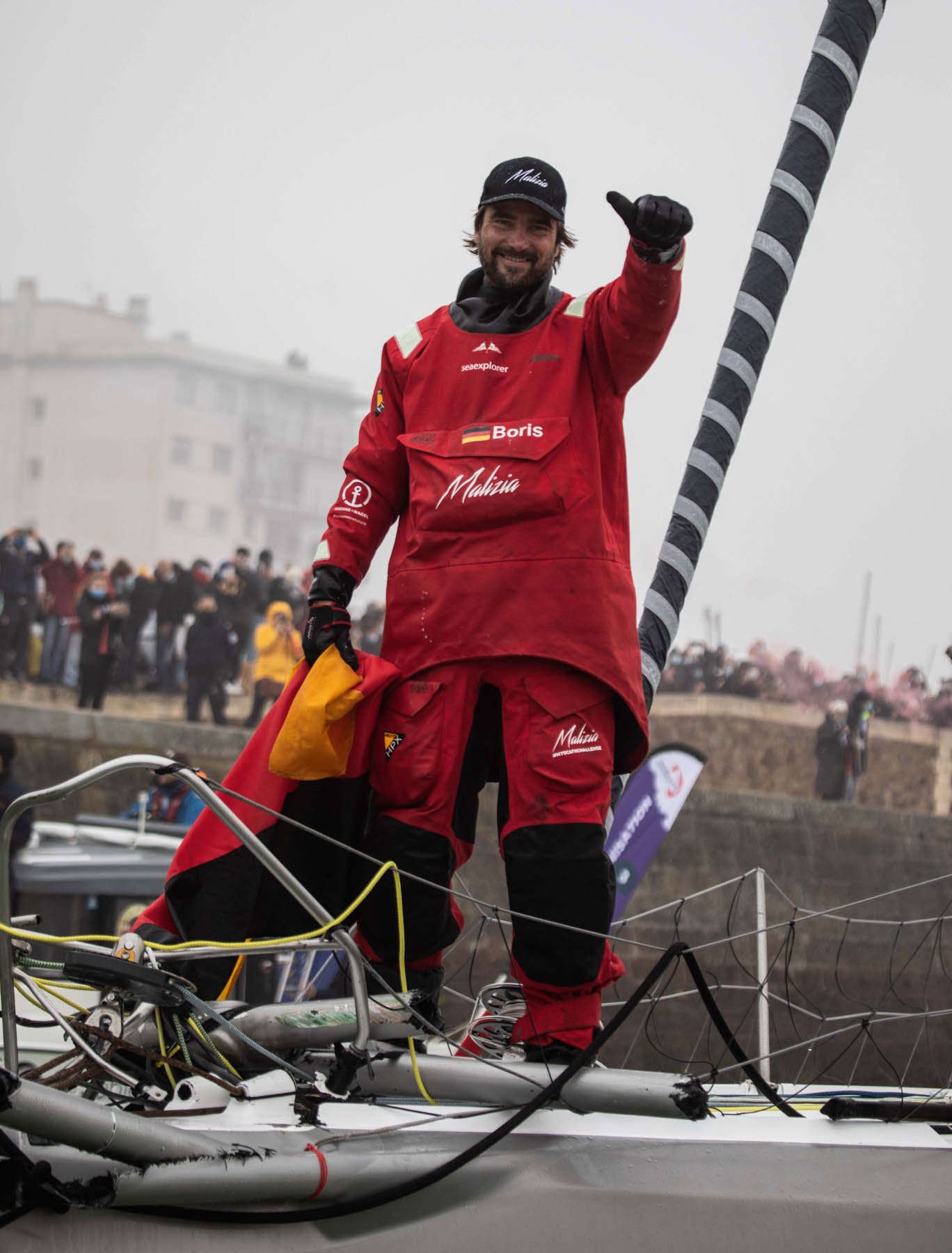 RN: What is your favorite kind of race to partake in?
BH: The Vendée Globe was a childhood and lifelong dream of mine – and it always will be, which is why I would like to compete in the next edition. However, I am actually more of a team sportsman. And there are still some extremely exciting races that are on my bucket list, such as The Ocean Race, which is sailed in a mixed team. But I also want to do double-handed races with my co-skipper again in the future.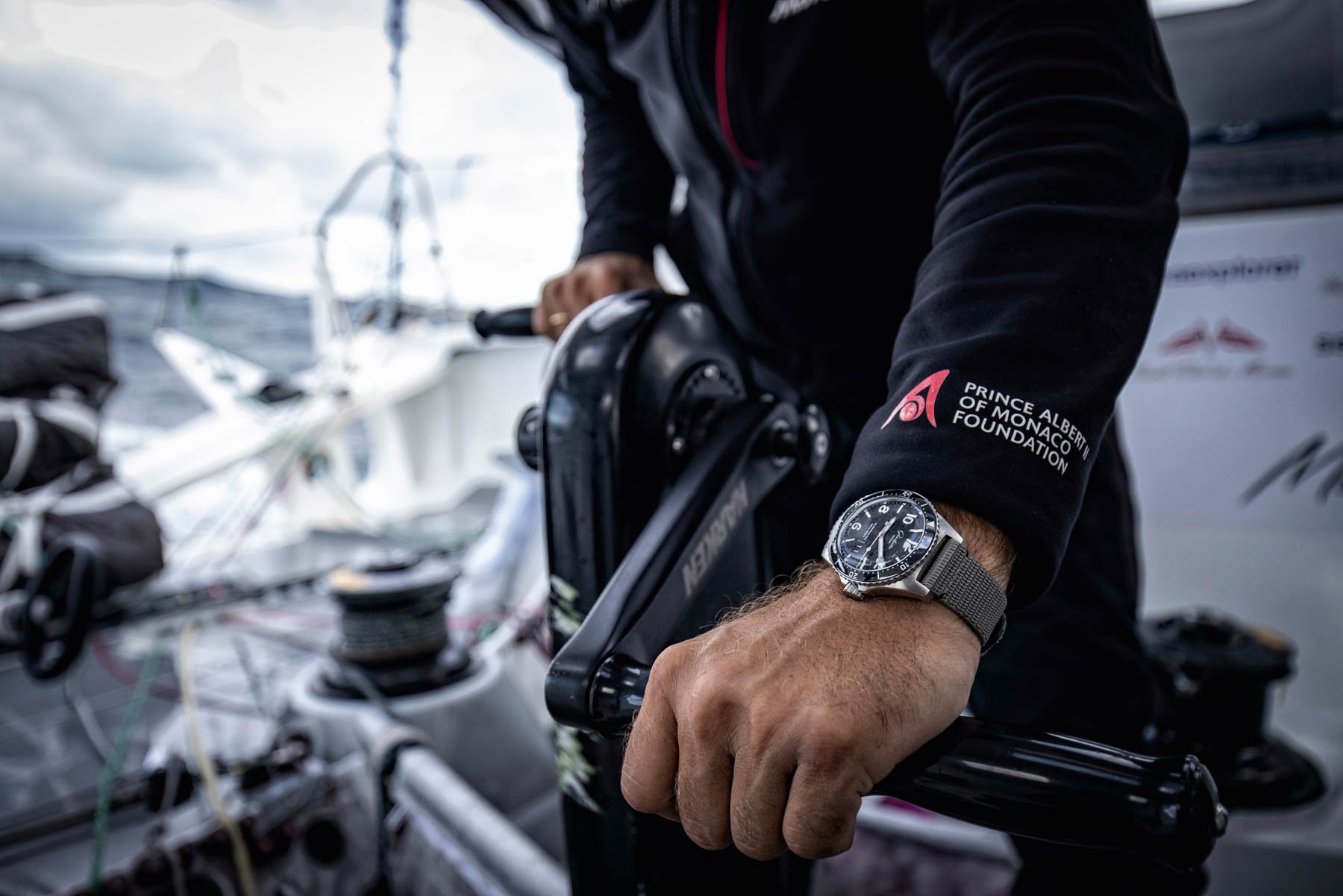 RN: You came fifth in the 2020 Vendée Globe, notching a "time" of 80d 14h 59m 45s after being given a six-hour bonus for rescuing a fellow sailor en route (not bad for a day's work). Do you plan on competing again and will you be satisfied with anything other than first place or is finishing such an enormous undertaking reward enough for you (I think it certainly would be for me)?
BH: It was my dream and goal to finish this incredible race. I did it and that makes me incredibly proud and happy. But I probably wouldn't be a real athlete if I didn't immediately set myself new goals. For a sailor, that means not just participating, but participating with the goal of winning — and doing so with your own newly built boat. Currently, we are in the middle of planning. It is very exhausting and exciting, but I now know the feeling when you fulfill a dream and I would definitely like to experience that again. That's what I'm working towards with my team.