Grand Seiko Celebrates 25 Years Of 9S With Two Releases: SBGJ275 And SBGM253
Two light blue GMT offerings from Japan
The year was 1998. It sounds like only yesterday, doesn't it? Well, it was the year when Google was founded, the development of the International Space Station started, Bill Clinton had his "relations" with Monica Lewinsky, and Brandy & Monica and Shania Twain ruled the pop charts. So this is the backdrop against which Grand Seiko debuted its 9S family of movements. To celebrate that 25-year milestone, the house now releases two new GMT models — SBGJ275 and SBGM253.
The 9S family of calibers has been a cornerstone of Grand Seiko since 1998. Over the years, GS introduced many variants with different complications. The two celebratory models are both GMTs dressed in blue. Don't fret that they are similar, though. Let's have a look!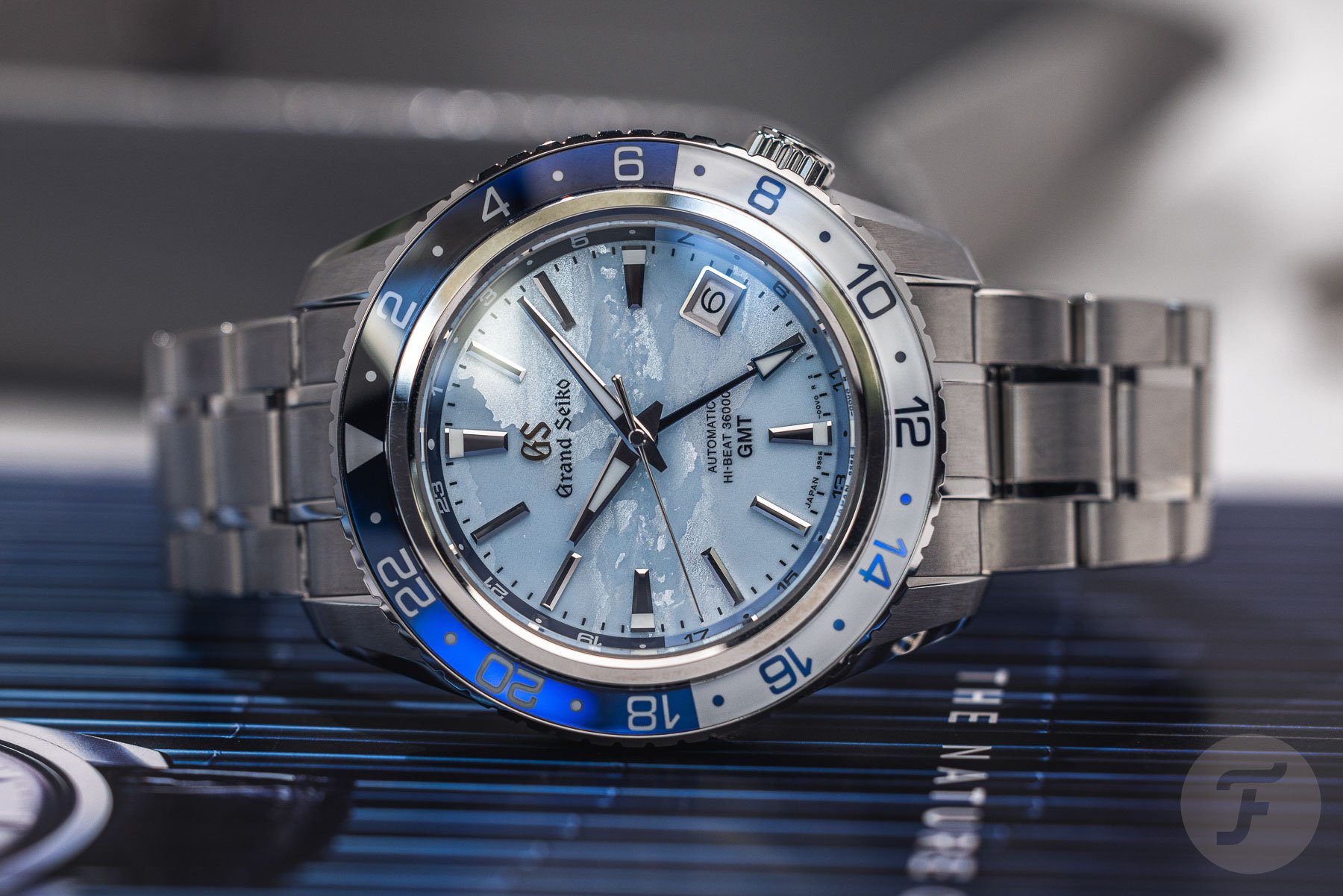 Grand Seiko SBGJ275
The first new release is part of the Sport collection. This being Grand Seiko, you knew there was a backstory to the dial, and here it is: both dials are inspired by the sky over Mount Iwate. The SBGJ275, however, comes with a rather beautiful pattern. This pattern is inspired by a rare weather circumstance that leads to a sea of clouds over the mountain. As you may know, Mount Iwate can be viewed from the windows of the Grand Seiko workshop, Studio Shizukuishi.
The pale blue dial is paired with a much darker blue upper half of the 24-hour-scaled rehaut. This blue returns on the top half of the sapphire bezel inlay. The bottom half is reversed in tone with blue numerals on a white background. The result is striking, to say the least. This watch will take on a different nature in different lighting situations. It is pretty sensational in that sense.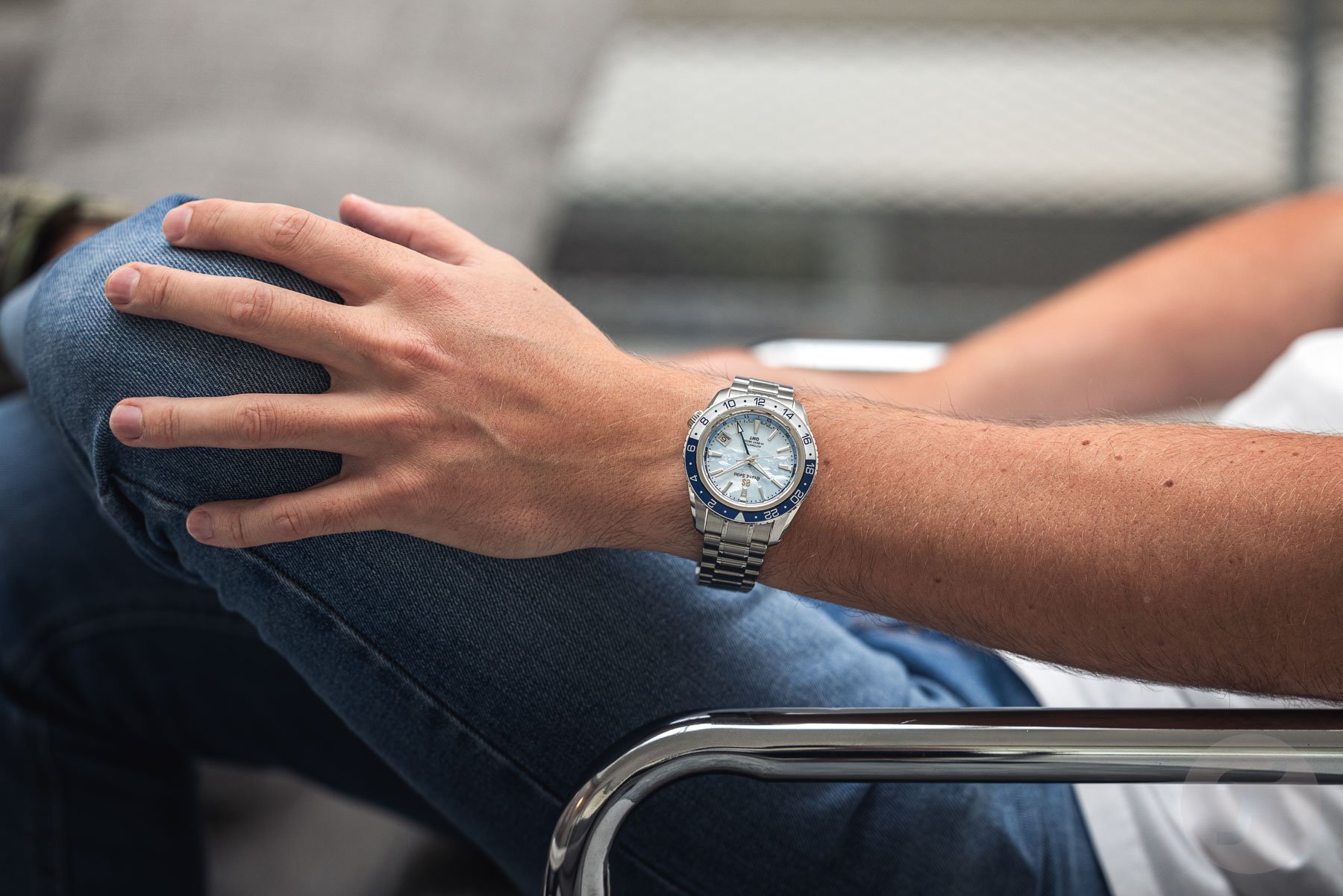 The 44.2mm × 14.8mm case is 200m water resistant and fitted with a sapphire case back. Through it, you can admire the Hi-Beat (36,000vph) flyer GMT caliber 9S86. The caliber has a power reserve of 55 hours. The titanium oscillating weight is anodized to a textured pale blue, so the dial-side spectacle continues here.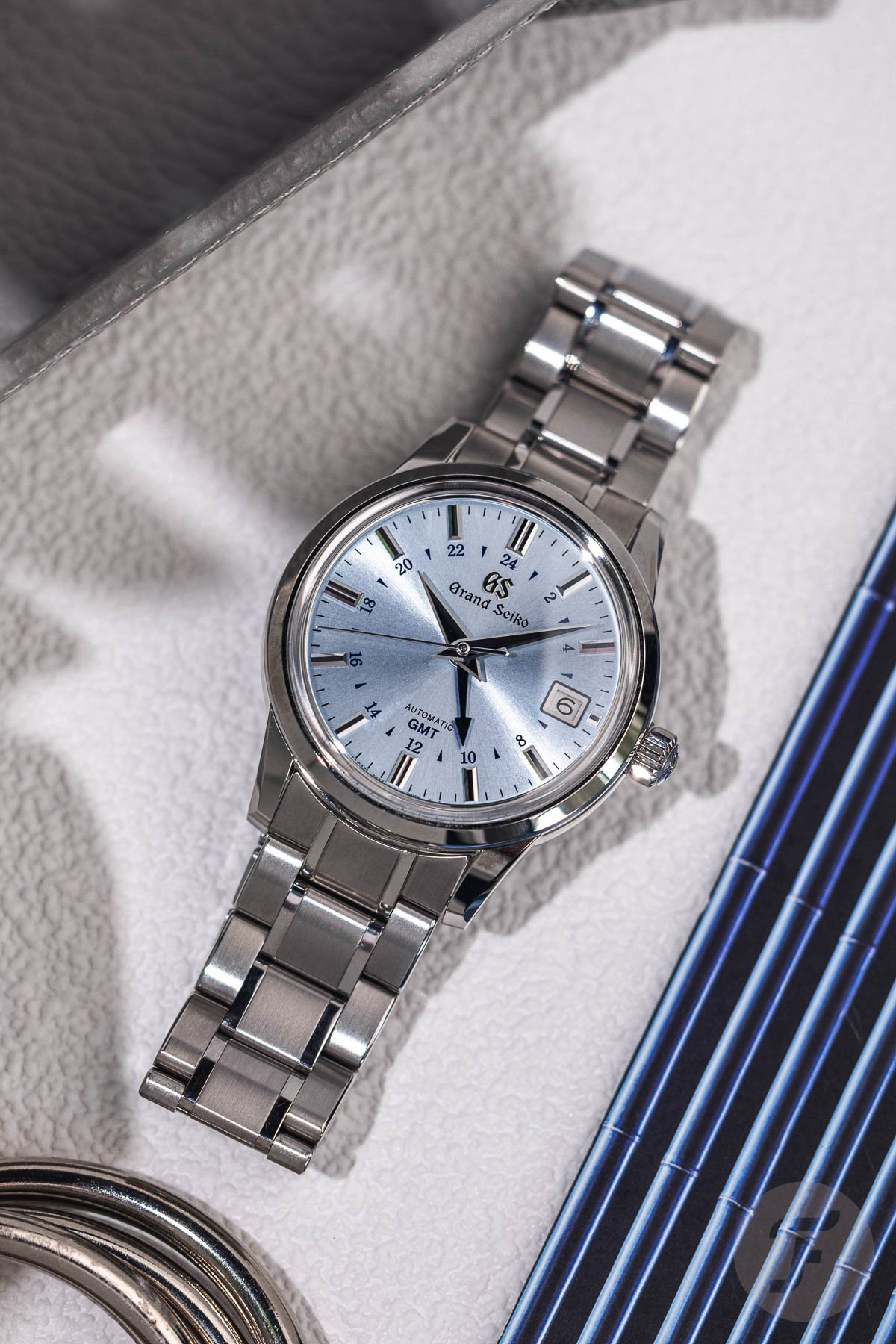 Grand Seiko SBGM253
The second new release is part of the Elegance collection. Therefore, it is significantly more subdued. The overall shape of this one is quite familiar to me as an SBGW231 owner, but this watch is quite a lot more intricate than mine. For starters, you get a GMT complication and a bracelet. But the star of the show is another pale blue dial. Grand Seiko opted for a simpler sunburst this time.
A more saturated blue 24-hour scale complements the lighter blue of the dial. I wonder if it would have been cleaner to do all the printing in black. Then again, Grand Seiko designs are often not primarily about simplicity. A golden GS logo completes the color scheme.
Inside ticks caliber 9S66. This too is an automatic GMT caliber, but with a lower beat rate of 28,800vph. As a result, the power reserve is a lengthier 72 hours. This 39.5mm × 13.7mm case is water resistant to 30 meters and, again, fitted with a sapphire case back. Here we have another clear view of an anodized rotor, this time a little darker blue.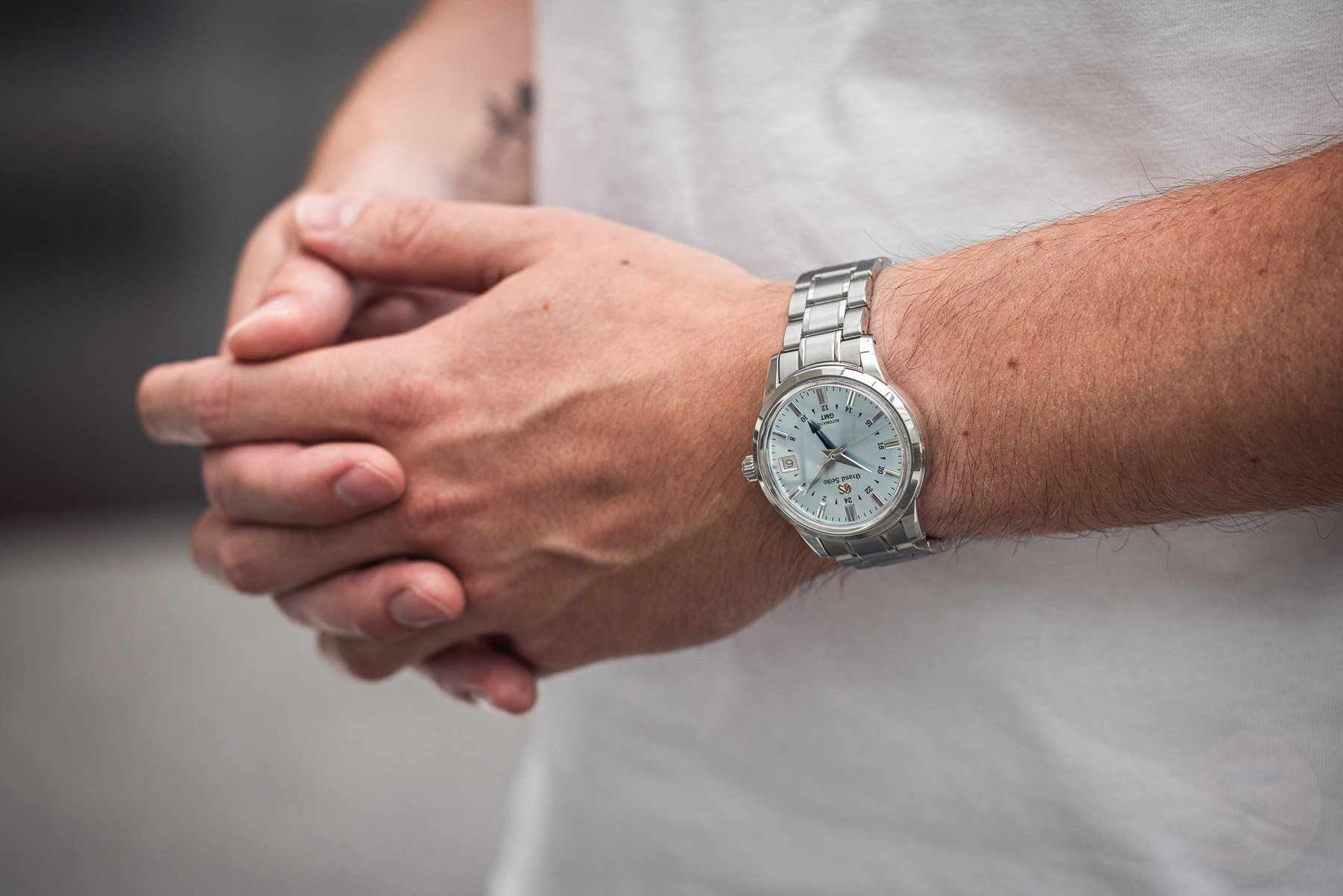 Wearing the SBGJ275 & SBGM253
I have had the unique opportunity to go hands-on with these new Grand Seiko releases. I am happy to report they are thoroughbred Grand Seiko! If you are familiar with the brand, you know that this means they are pristinely finished, and the dials are showstoppers. They look very fancy indeed.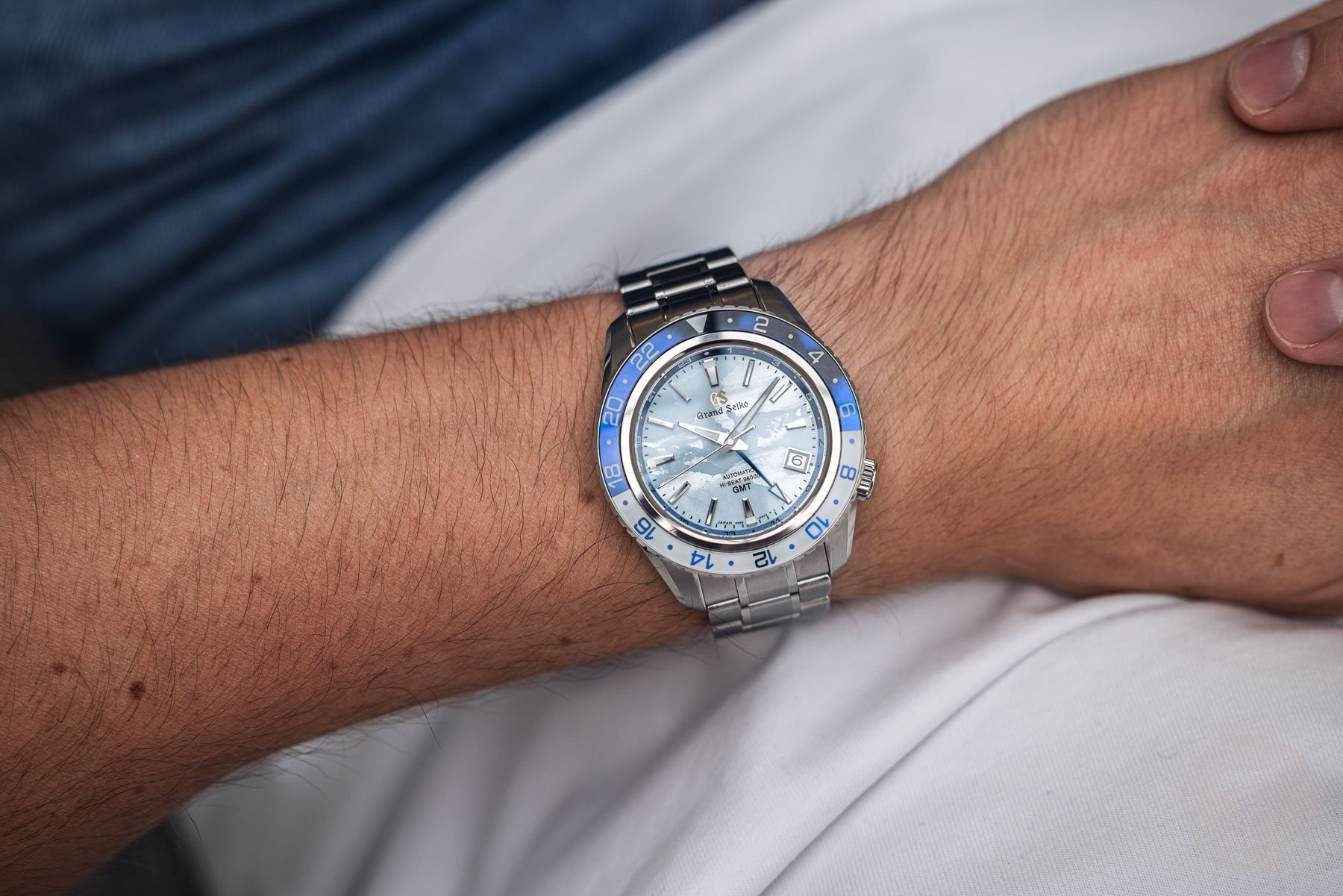 If anything, I feel they may be a tad too fancy. Granted, this could be my boring personal taste talking, but there is quite a lot going on with these. Furthermore, at 44mm for the sports watch and 40mm for the formal model, they make a big first impression, both literally and figuratively.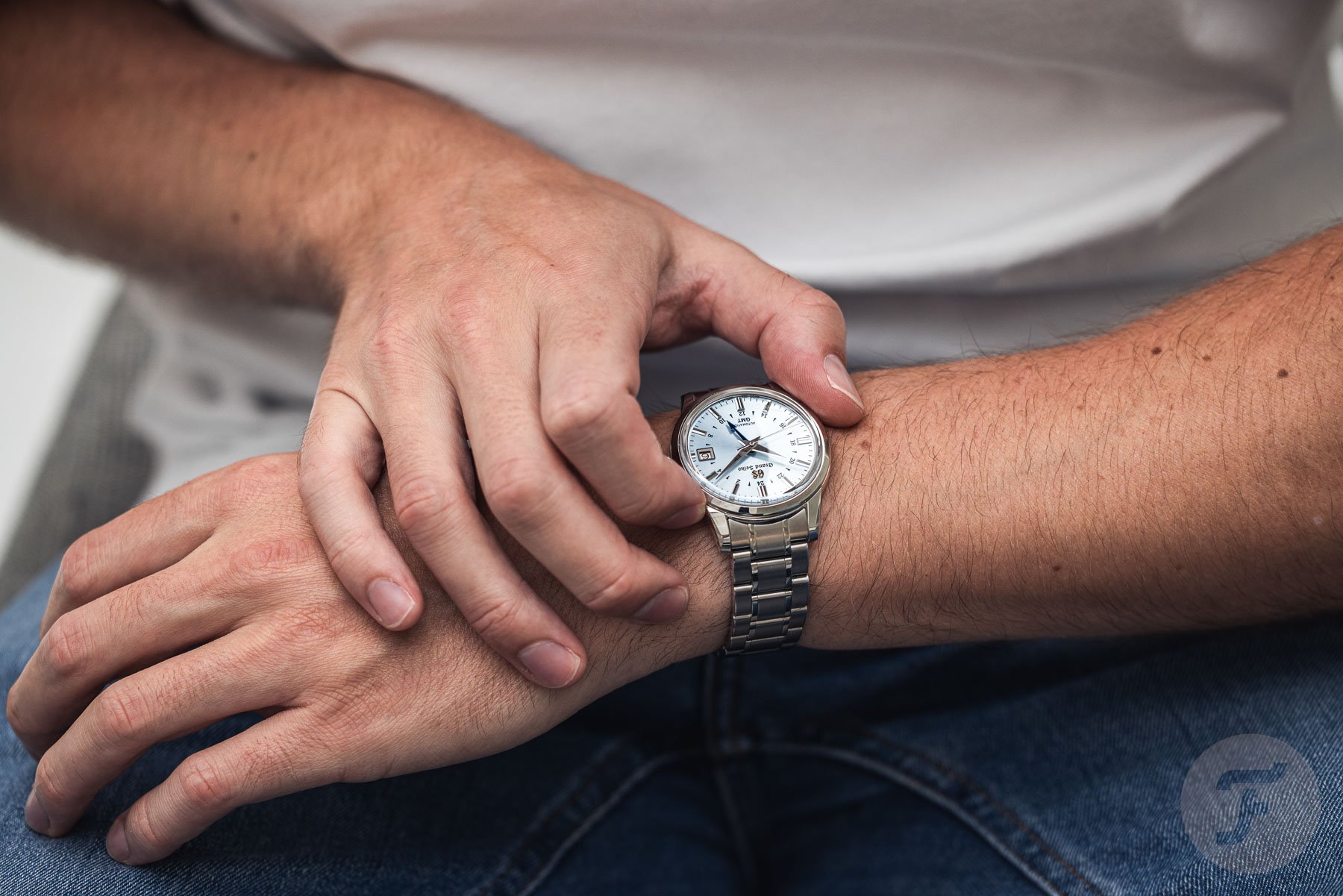 Both the SBGJ275 and the SBGM253 wear exceptionally well, though. Certainly, I can pull them off on my 17cm wrist, which is always comforting. And the more I think about it, the more these make sense. Yes, they are a lot, but they are a lot of genuine Grand Seiko flair. And being celebratory limited editions, these are squarely aimed at GS fanatics, so why hold back? So, if you love Grand Seiko, I expect you will love these.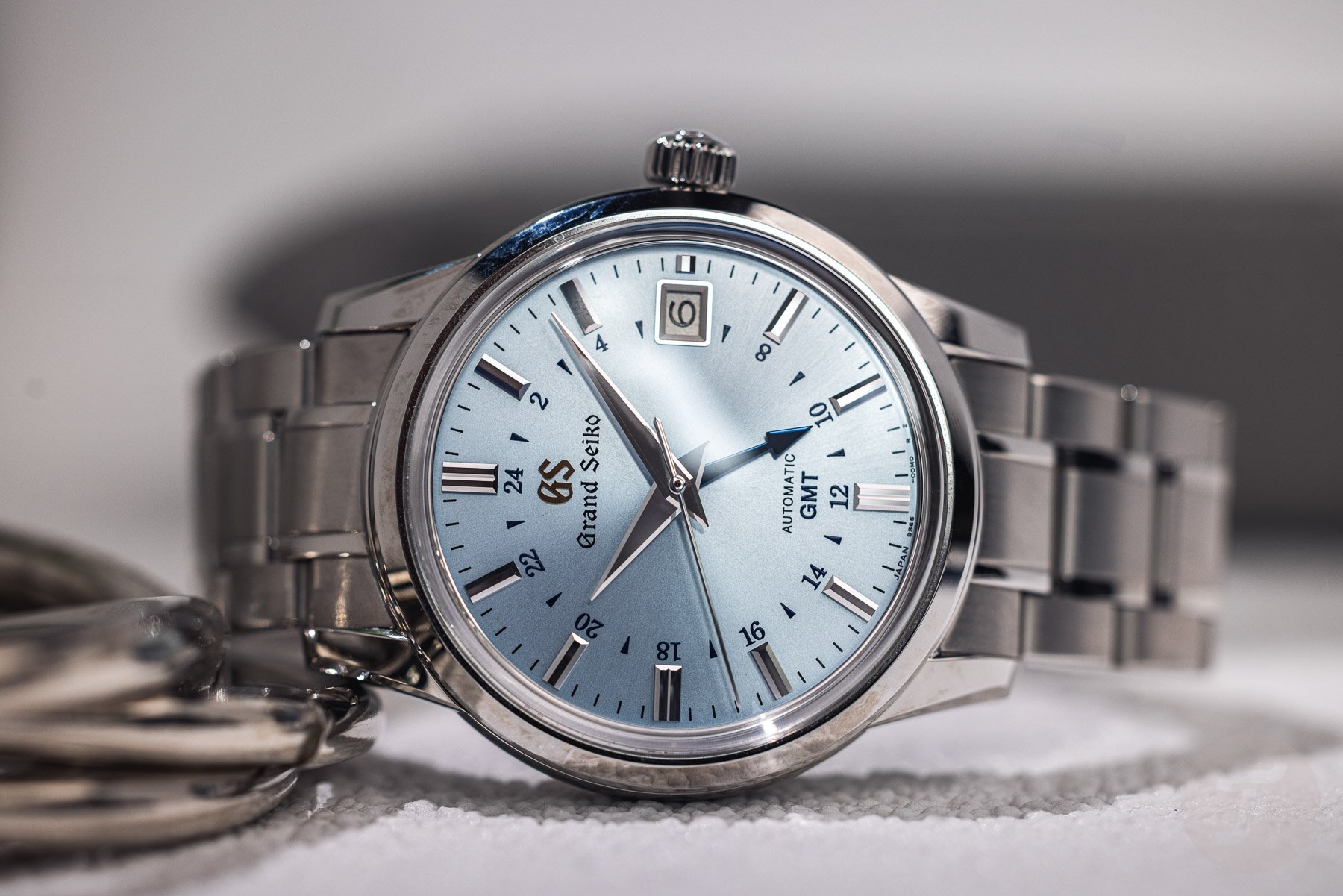 Closing thoughts on the SBGJ275 and SBGM253
The SBGJ275 comes out in September and is limited to 2,000 pieces with a price of US$7,600. The SBGM253 comes out in October, limited to 1,700 units with a US$5,600 price.
Grand Seiko has undoubtedly succeeded in creating two new watches that ooze celebration. The blues jump out at you, and the light play is as mesmerizing as ever with GS. As a result, these are also unapologetically Grand Seiko. From the intricate designs to the large cases and special dials, these cannot be mistaken for anything other than Grand Seiko.
What do you think of the new SBGJ275 and SBGM253? Let us know in the comments below, and for more info, visit the Grand Seiko website.
This is a preferred-position post. Learn more.