Hands-On With The Limited Edition Grand Seiko Reference SBGH267
I sense that Grand Seiko is getting more traction in Europe since the last year or two. I can't speak for the US, as I am not familiar with that market, but I notice that more people start to appreciate the Japanese craftsmanship when it comes to watches. This article is not to elaborate (again) on Grand Seiko and how amazingly well built their watches are, I am pretty sure you know that by now and otherwise you can read it in one of our Grand Seiko articles. Today, it is about one of the new limited editions that Grand Seiko made for the 20th anniversary of their 9S movement: the Grand Seiko reference SBGH267.
A week before BaselWorld started, there were some embargoed press releases sent around, and one of them included these three new Grand Seiko limited edition watches. I did not want to cover them before I saw them in the flesh and was able to have Bert make some good photos of the special dials they have.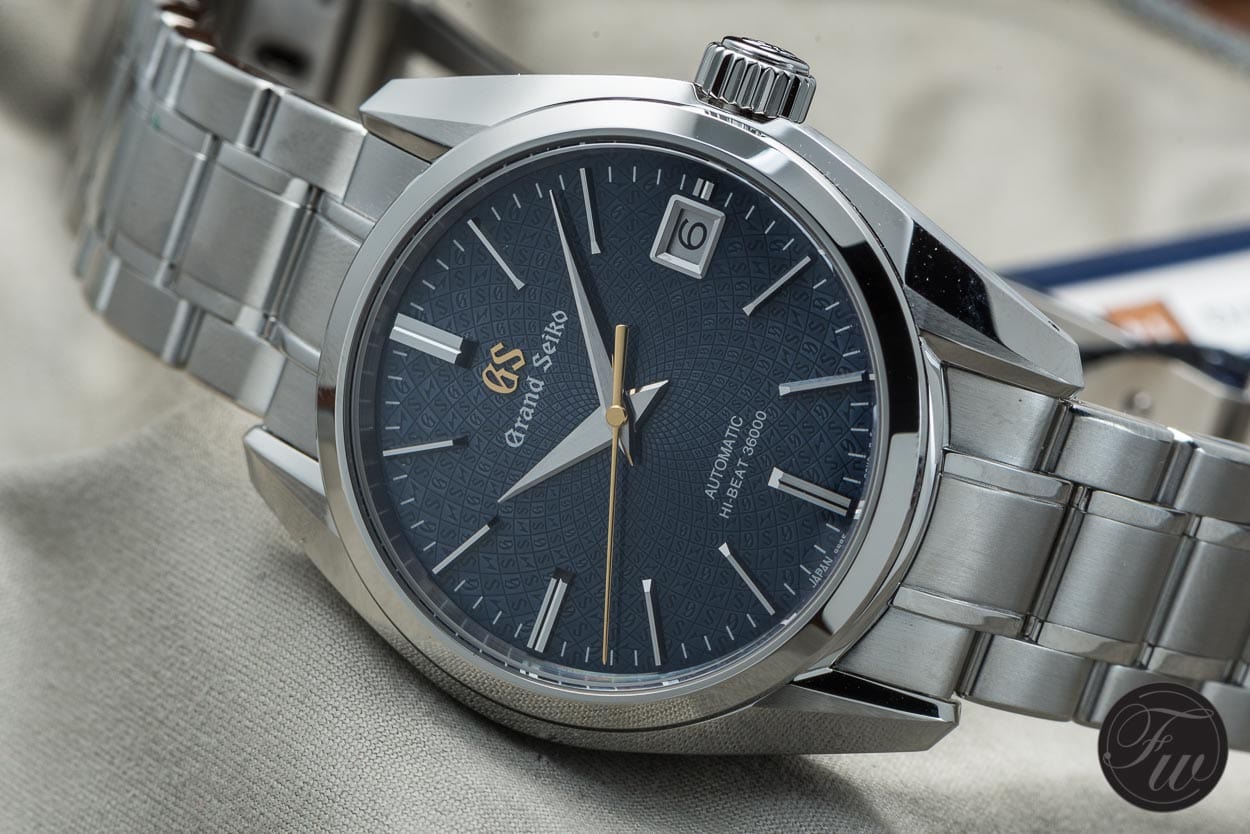 Grand Seiko reference SBGH267
To celebrate the 20th anniversary of Grand Seiko's 9S movement, there are three special watches this year. All have the same Grand Seiko 9S85 movement, but all adjusted in different ways. A version in platinum (SBGH265) has the 'VFA' label, which stands for Very Fine Adjustment. It was used the first time in 1969, but today's standards are very tight with its deviation of +3 to -1 seconds per day, a level achieved by the highest level of adjustment and a testing program extended to 34 days. Then, there's the gold version Grand Seiko reference SBGH266, which has the caliber 9S85 adjusted between +4 to -1 seconds a day on average. This watch is labelled 'Special', referring to the fine adjustment of the movement. However, I am now talking about the stainless steel Grand Seiko reference SBGH267. This reference has again another adjustment, which is from +5 to -3 seconds a day on average. Remember, the Swiss chronometer (COSC) standards, which are -4 to +6 seconds a day on average, are not as tight as the ones from Grand Seiko.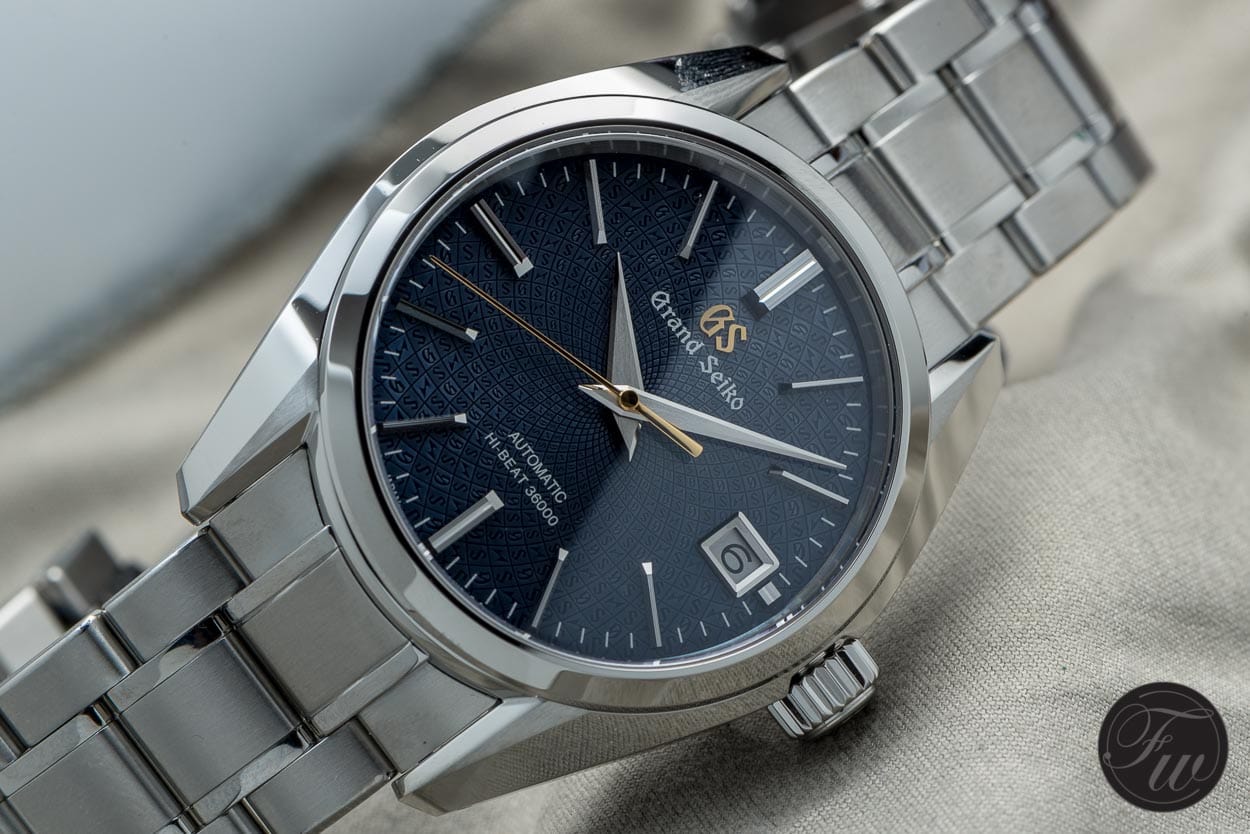 That is all fantastic of course, but in my opinion not as important as how a watch looks. This is what makes you fall in love with a watch, or not. At least I never felt in love with a watch because of the accuracy specifications.
When Grand Seiko showed us these three new great pieces, the 20th anniversary limited editions, I was smitten by them. Especially the blue dial version, in a stainless steel case and with stainless steel bracelet. The case has been polished in the typical Zaratsu style, which looks beautiful. For me, that's one of the main attractions about this Grand Seiko, together with the dial. The blue dial is simply mesmerizing, with its motif that was used to designate the Grand Seiko watches 50 years ago. These GS initials are 'engraved' in a mosaic that radiates from the center of the dial in a geometric pattern. Now, there is also a brown dial Grand Seiko released in BaselWorld (not for the European market), which is also a limited edition but not for this 20th anniversary of the 9S movement. We will get back to that version in another article.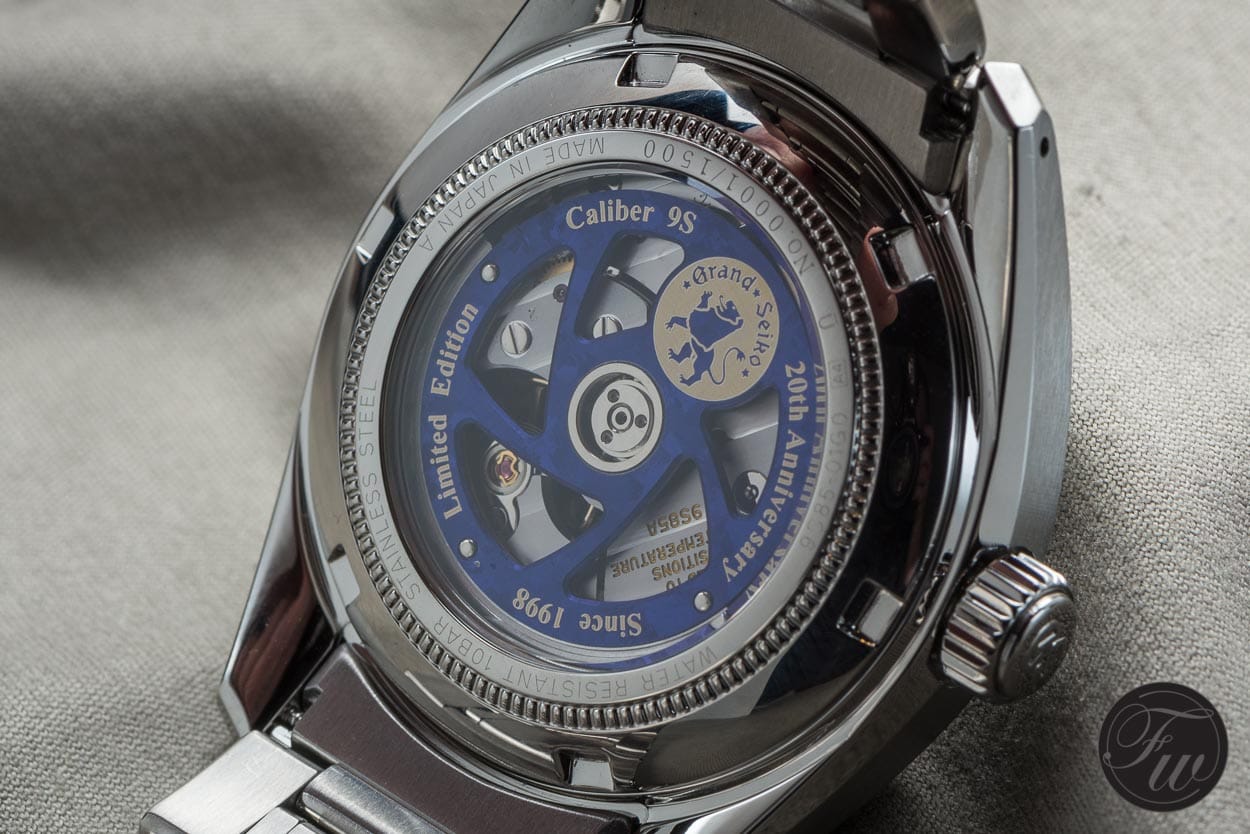 The Grand Seiko reference SBGH267 with its blue dial is in the style of this year, as I've seen many blue dialed watches this year. I don't know how come, if these brands have secret round table sessions or so, but I found it interesting to see that many of them jump on this bandwagon for this year (again). In any case, the result is just beautiful. Especially if you're into blue for you your attire or accessories, this might be a perfect fit.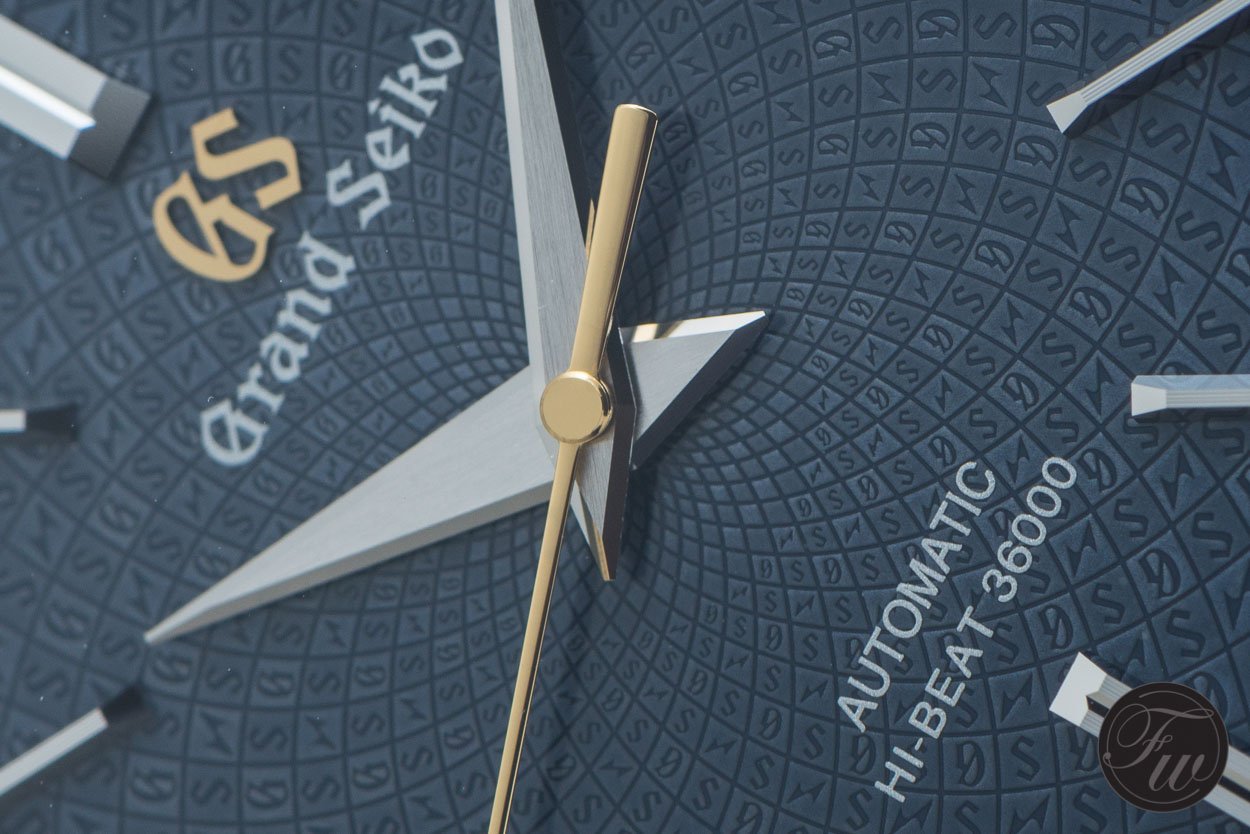 Back to the watch itself: the Grand Seiko reference SBGH267 will be limited to 1500 pieces only. It has a sapphire case back that will enable you to admire the beautiful movement and the special rotor they've added to it. It is made of titanium and tungsten and the titanium surface has been treated with an anodic oxidation process, resulting in this very nice blue color.
The diameter of the Grand Seiko reference SBGH267 is 39.5mm, a perfect size for most men. It measures 13mm in height.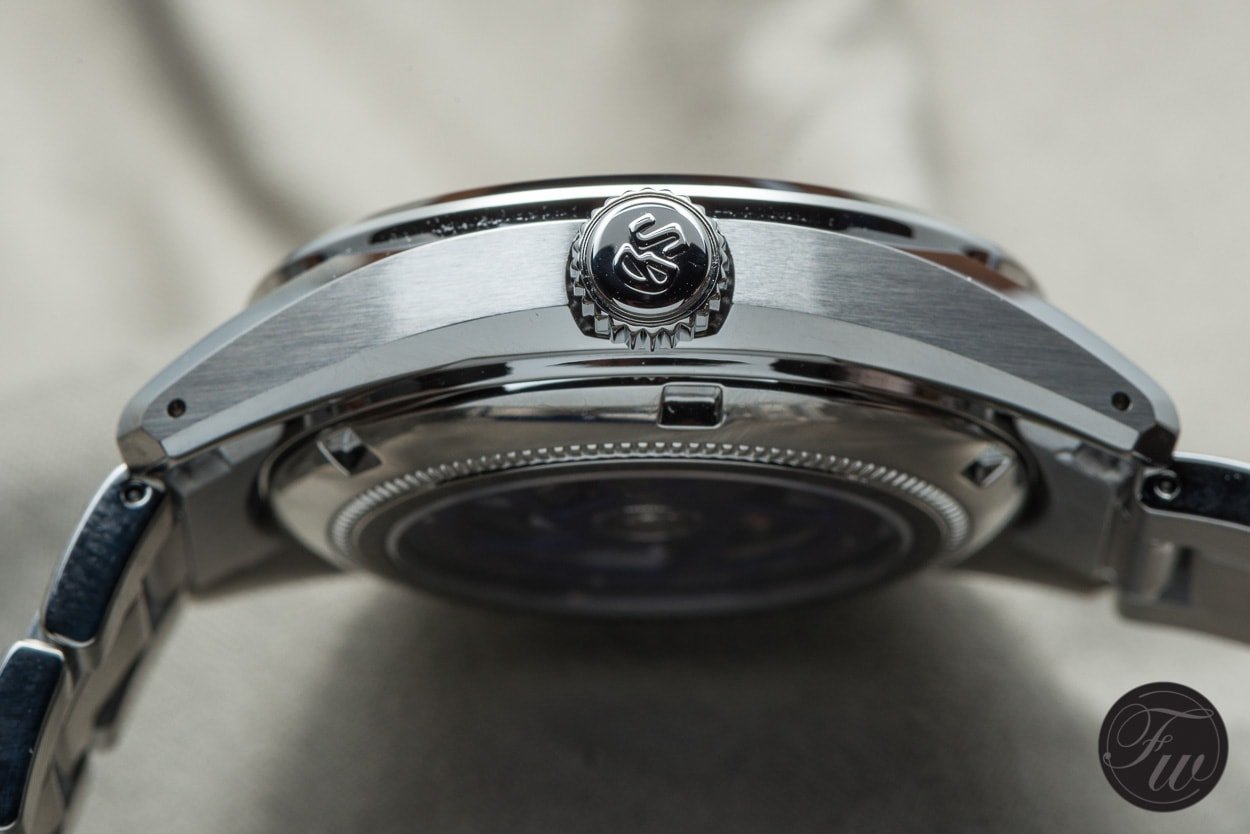 Retail price of this Grand Seiko reference SBGH267 will be €6300 (including taxes). I believe you have to be quick if you're interested in this watch, as it received quite some attention in BaselWorld by the press and collectors.
The Grand Seiko Reference SBGH267 will be available at selected Grand Seiko retail partners starting now (March).
More information via Grand Seiko on-line.