I Just Can't Make Up My Mind About The Grand Seiko White Birch SLGH005
What's holding me back?
When the Grand Seiko White Birch SLGH005 watch was first introduced in early March, I was overwhelmed by the pictures and video we received from Grand Seiko. I couldn't wait to go hands-on with this watch, but, unfortunately, it took a bit longer than expected. But now it is here, and I will tell you what has transpired between the Grand Seiko White Birch SLGH005 and me.
I really thought that this watch would be a no-brainer. In fact, I thought I could just order it unseen. I was wooed by the press material and images on Instagram. Simply put, it looked perfect. Well, for once, I am glad I wasn't too trigger-happy. Upon receipt, it was proven once again that sometimes you need to see the watch in the metal before you make a decision.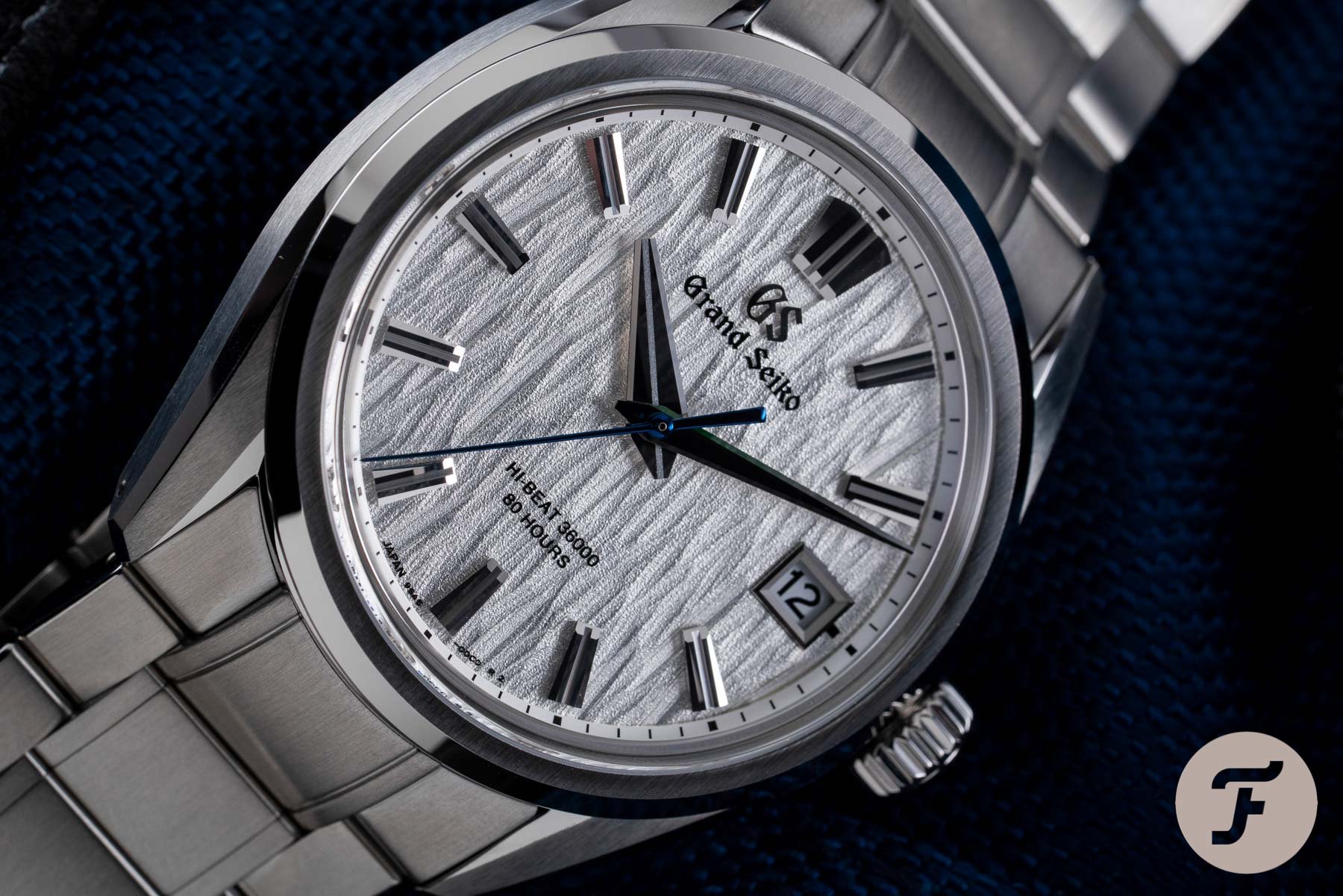 Grand Seiko White Birch SLGH005
Some background first: I am the happy owner of the Grand Seiko SBGJ201. This watch, also known as the Mt. Iwate, has been on my wrist since 2018. It took me about a year to decide on which Grand Seiko I wanted. I vacillated between the famous and popular Snowflake SBGA211 and the SBGJ201 Mt. Iwate. In the end, I was happy with my decision.
I was convinced the Snowflake would be the next on my list.
I wear the Mt. Iwate on a regular basis, and I love its beautiful dial as much (perhaps more) than I do the 44GS style case and the smooth sweep of the second hand I could have had with the snowflake. My lust for a Spring Drive remains, however. I was convinced the Snowflake would be the next on my list. But then came the announcement of the GS White Birch a few months ago, which turned everything on its head.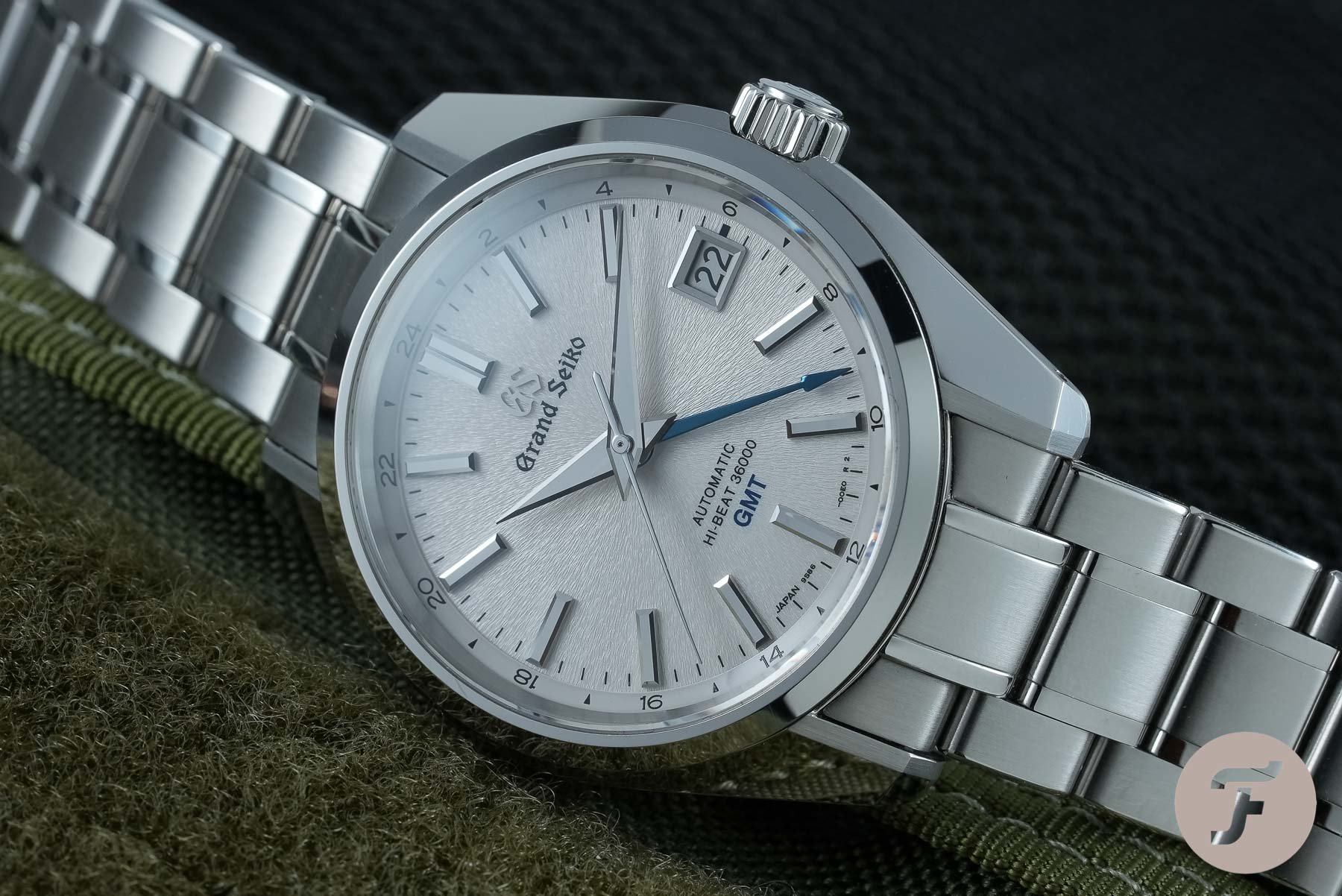 As I wrote in the introduction article on this new GS White Birch reference SLGH005, I have a bit of a history with birches. The home where I grew up used to have a beautiful birch in front of it. Looking at the house today using Google Street View, the tree is gone. But anyway, the White Birch dial reminds me of that tree and house. And, hey, perhaps I am also just reaching for a proper excuse (or story) to purchase a watch here!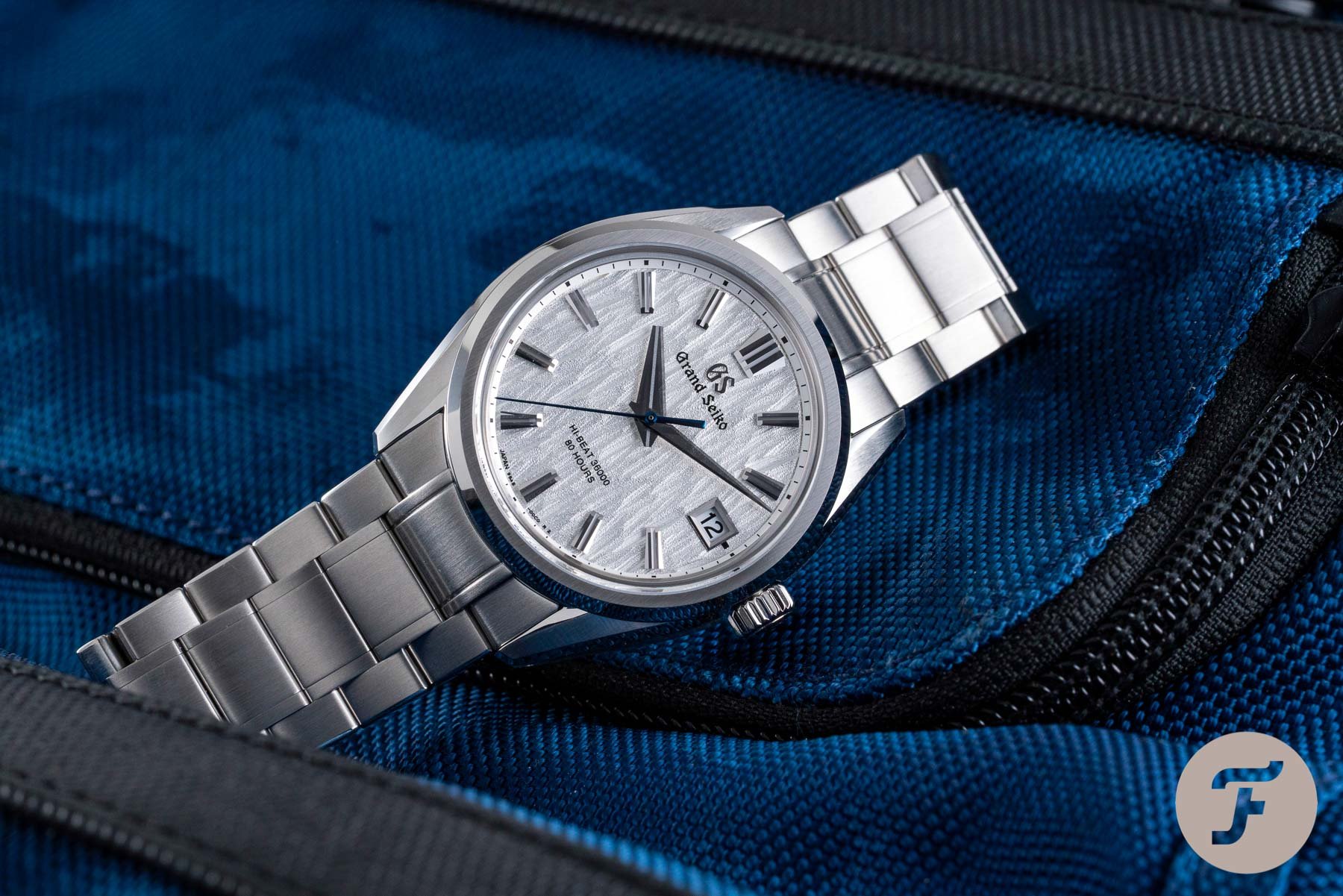 White Birch
I asked Grand Seiko to send us the SLGH005 White Birch for a review and so they did. When I unpacked the watch, I was not overwhelmed. I was in the office, and outside it was rather cloudy. The diffused light in the room made the dial look completely silver. Sure, the texture is still beautiful and looks like the white birch's bark from that perspective, but, in my opinion, birch bark is white, not silver. I suppose I expected a white dial, or perhaps a bit off-white, but at least something like the Snowflake or even the Mt. Iwate. But no; a silver dial it is.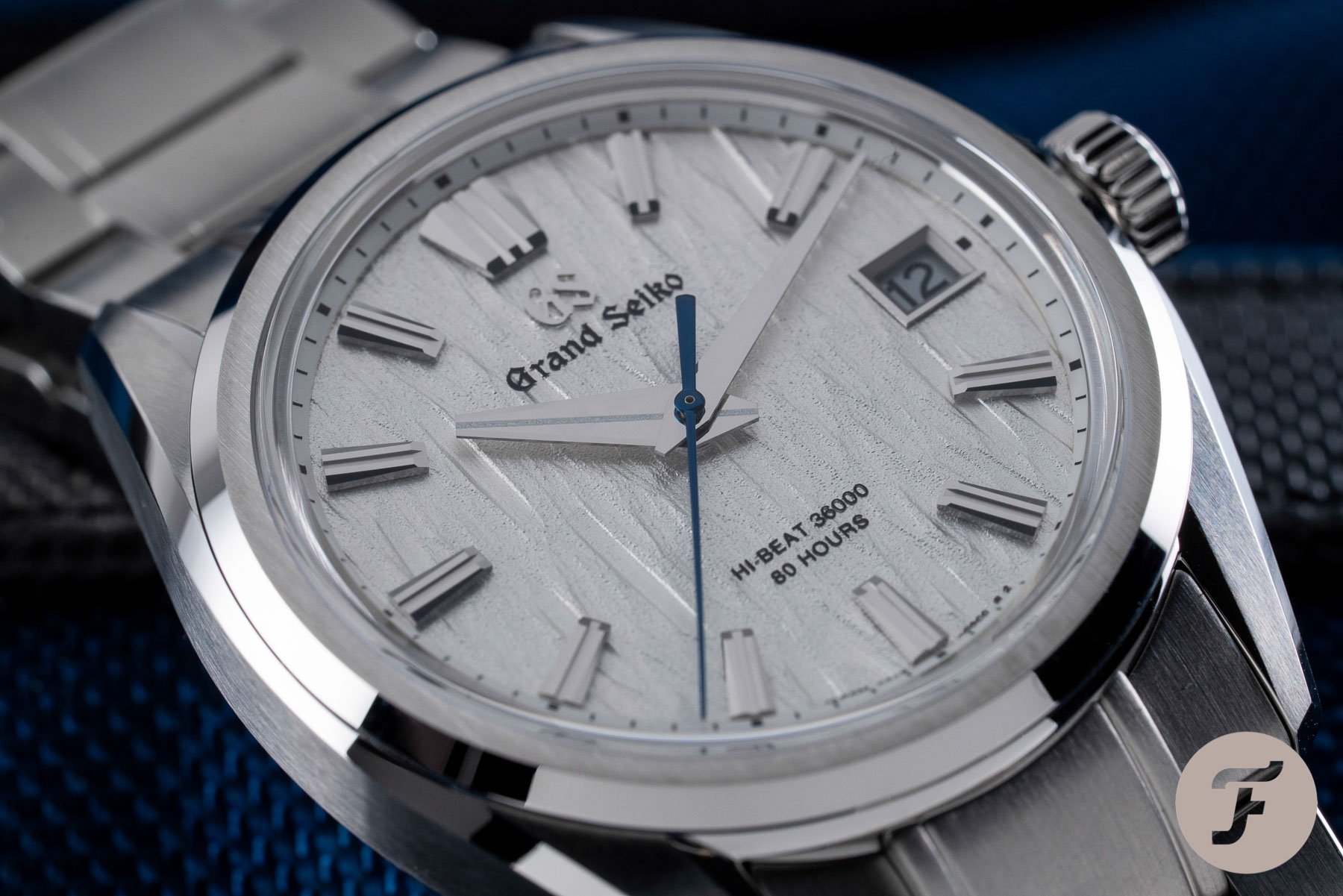 Now, after examining the GS White Birch for a while, I decided to take it outside. Here I noticed that when the dial catches the sun rays, it will turn white. My Mt. Iwate suffers a bit from the same, in all honesty. That dial looks a bit grayish inside and turns white when you take it into daylight. It is not a problem as such, but I am not a fan of shiny silver dials. If you like silver dials, then this watch is certainly for you. If you're expecting a white dial, simply because its model name implies it has one, then I suggest you really try it first.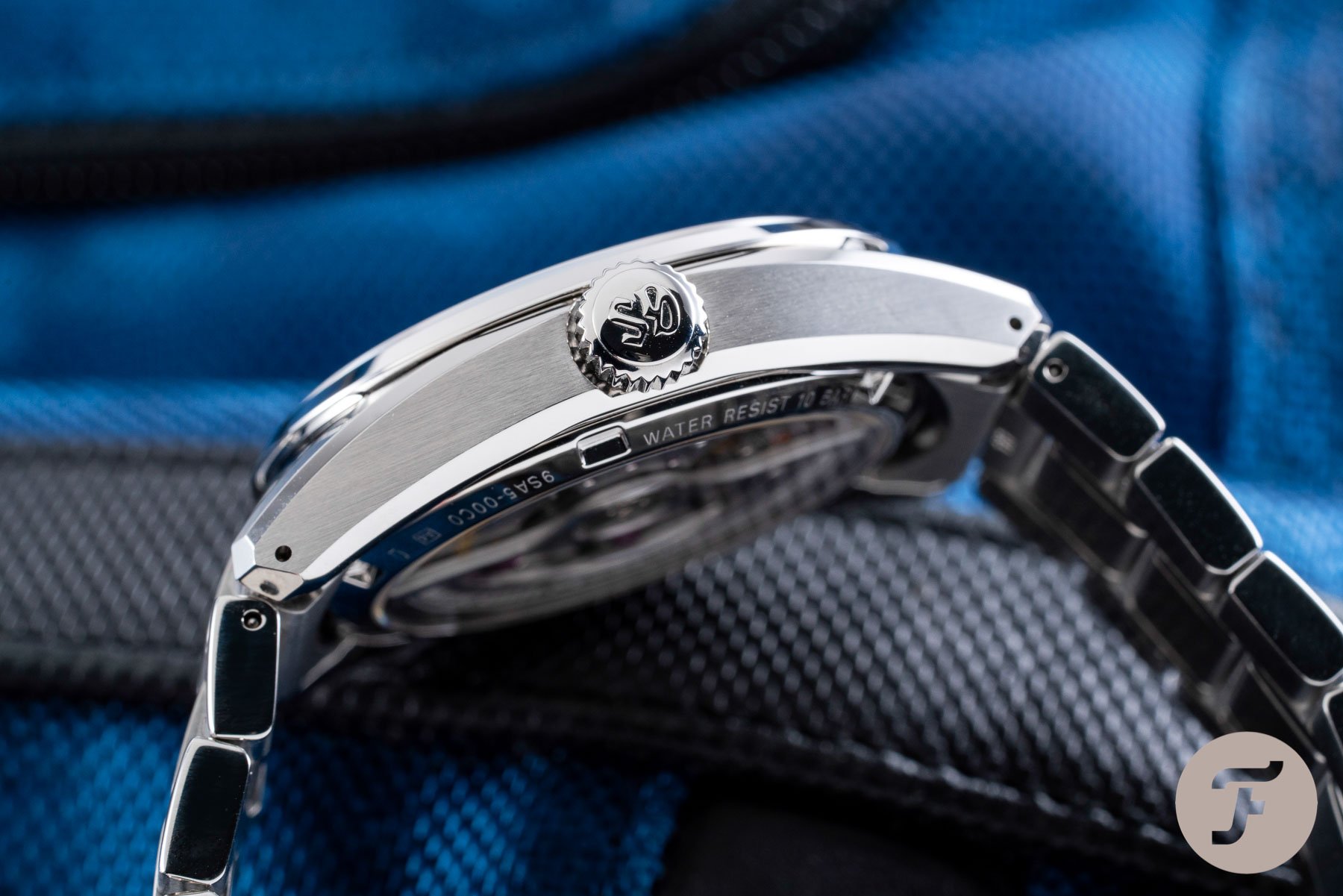 Case design and finishing
That said, the dial is simply amazing and what we've come to expect from Grand Seiko these days. Whether it is the Snowflake, the Mt. Iwate, the Seasons collection, or this White Birch, they are all incredibly nicely designed and crafted. The indices on the dial are nicely finished and applied by hand, and the finishing of the hands is at Haute Horlogerie level. The White Birch has a 40mm diameter case and has a lug-to-lug size of 47mm. That is very acceptable, but please note that the center link of the end-piece sticks out and doesn't move (downwards), meaning that it increases the size on the wrist a bit. From this center link to the other center link, the size increases by 3mm in total.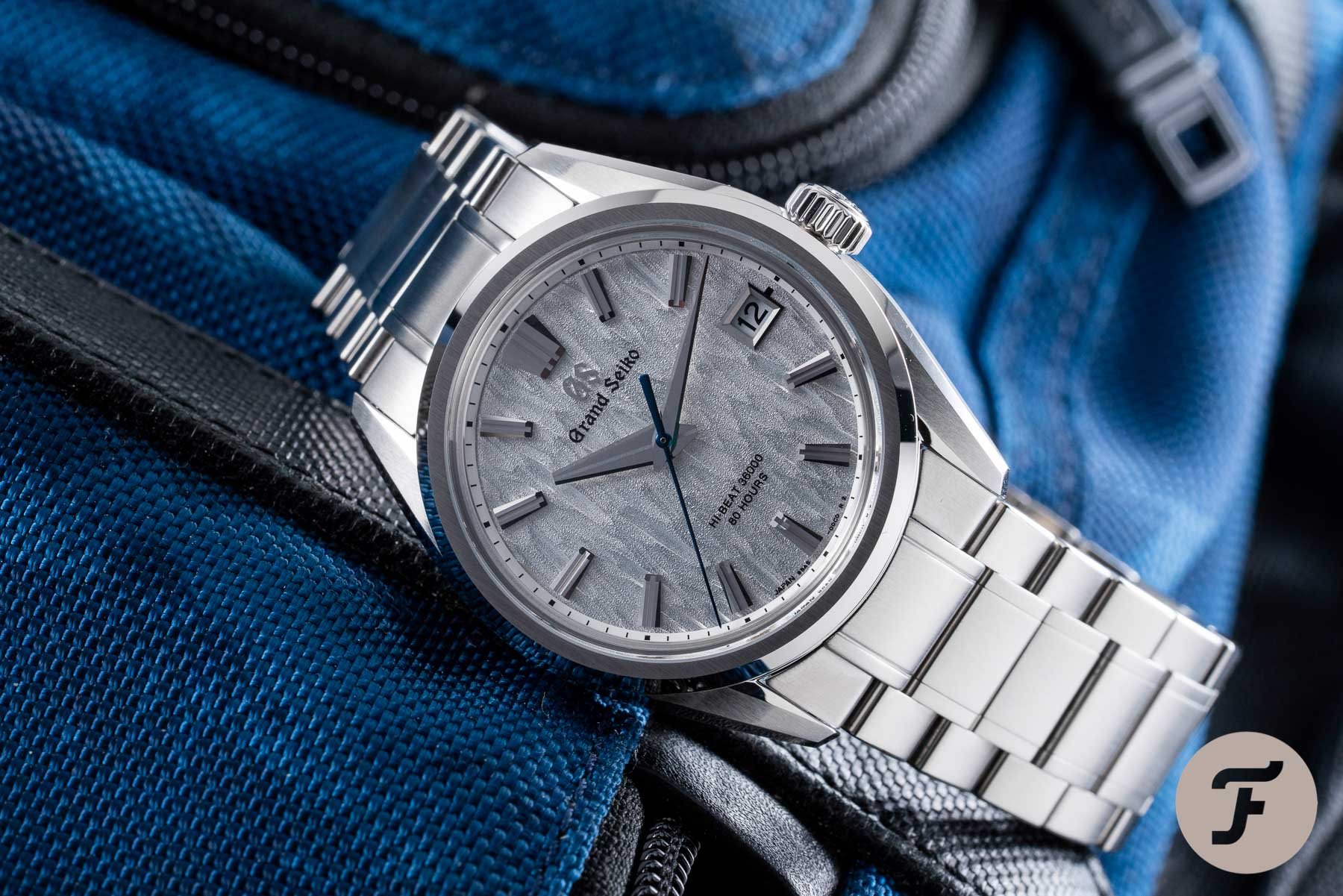 As always, the 40mm case has this stunning combination of brushed and Zaratsu (mirror-blade) polished surfaces. This way, it plays beautifully with light and adds a lot of character to the design. Although it is not this typical 44GS style, the case does have a lot of surfaces and angles to enjoy. What I particularly like about this watch is the bezel. It has this brushed top surrounded by an entirely polished sloped surface.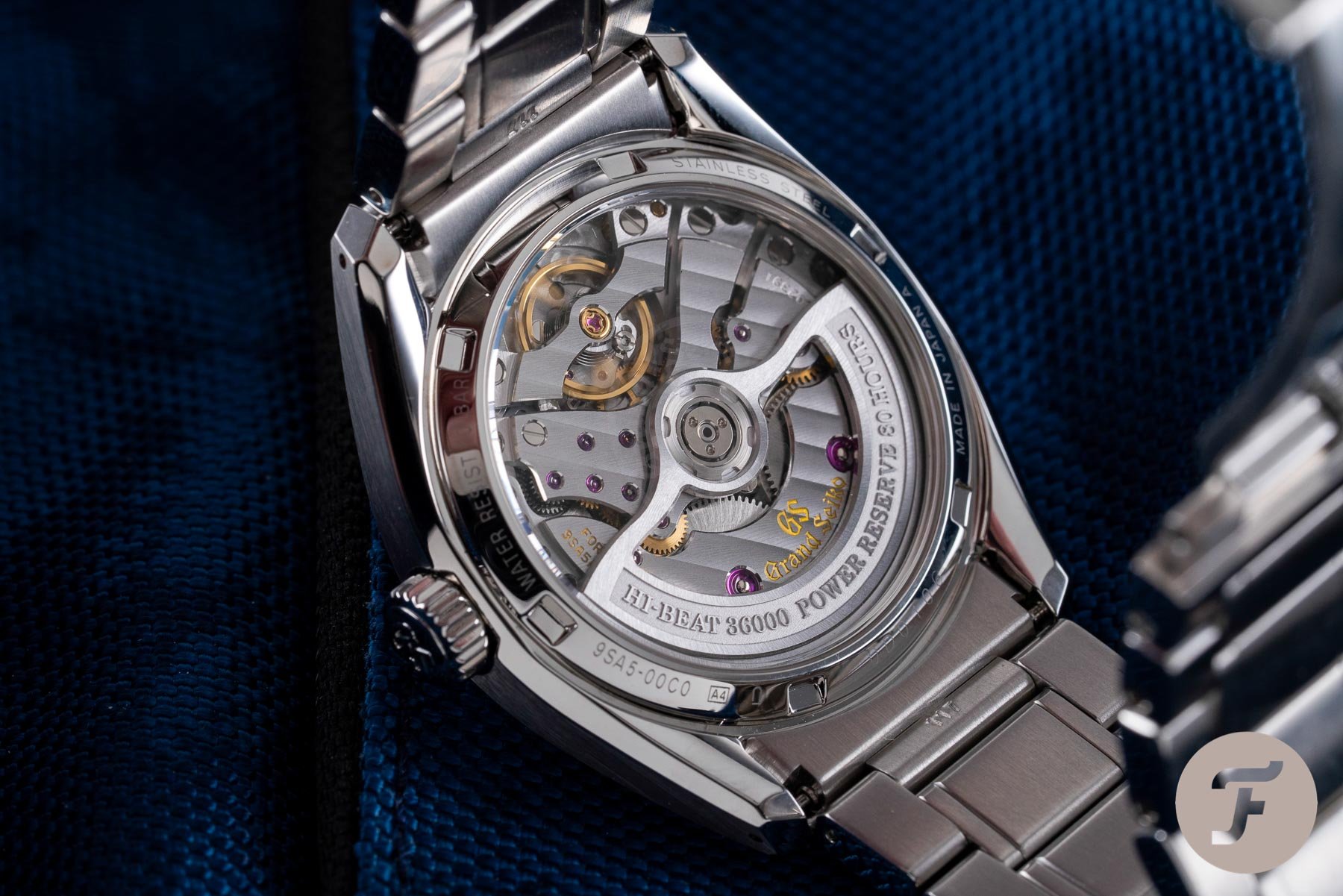 Caliber 9SA5
On the backside, we get to see Grand Seiko's 9SA5 movement. It was introduced in 2020 and features the Dual Impulse escapement. It is a clever mechanism that makes the escapement more efficient. The Dual Impulse escapement is able to transmit power directly from the escapement wheel to the balance and in the other direction via the pallet fork.
…this 9SA5 uses an overcoil.
Grand Seiko's 9SA5 movement uses a free-sprung balance, which the brand developed especially for this caliber. It ensures a higher precision for a longer time and is more resistant to friction and shocks. While other Grand Seiko 9S movements use a flat hairspring, this 9SA5 uses an overcoil. The decision to use an overcoil for caliber 9SA5 was reached after running 80,000 simulations. Consequently, it was observed that the spring's operation was more stable in every possible position, thus improving the watch's isochronous performance.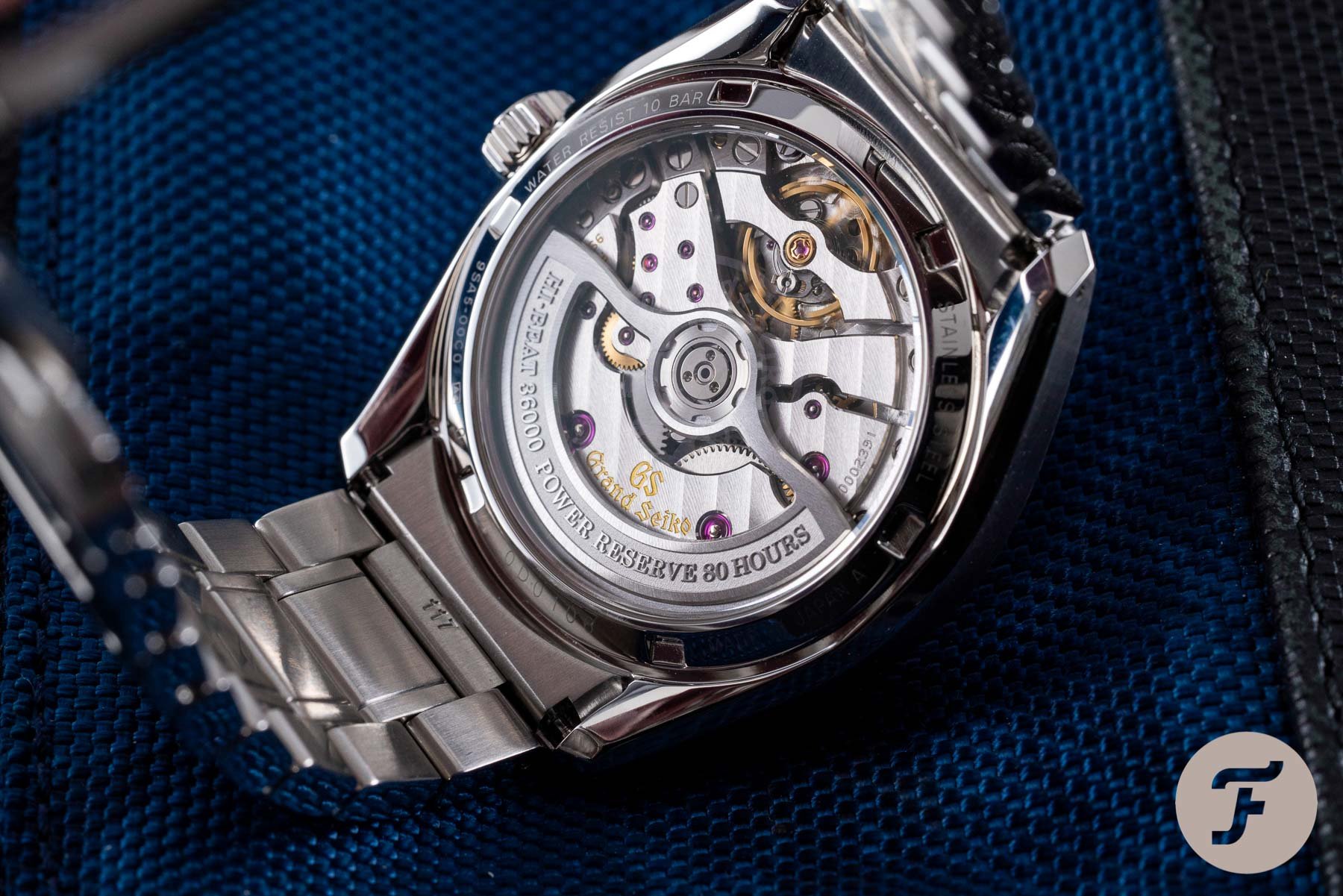 High beat and precision
The Grand Seiko White Birch SLGH005 has a sapphire case back, so you will be able to enjoy this beautiful-looking movement any time you please. You'll see bridges with Côtes de Genève decoration, as well as perlage decoration on the mainplate. It is a movement that deserves to be seen and observed by its owner. That also applies to the 9R movement of the Snowflake and 9S86 of the Mt. Iwate of course, but the 9SA5 is something else! The 9SA5 movement offers 80 hours of power reserve and is, as mentioned on the dial as well, a high-beat movement. Just like Zenith's El Primero, for example, it ticks at 36,000vph. The GS 9SA5 is also thinner than other 9S movements, due to more efficient construction.
The accuracy of this 9SA5 is between +5 and -3 seconds per day on average.
For many, the 9SA5 movement alone is a reason to buy this SLGH005 (or the limited edition SLGH003 of last year). The accuracy of this 9SA5 is between +5 and -3 seconds per day on average. That's stricter than the chronometer standards of +6/-4 seconds. And, on multiple occasions Grand Seiko has made it clear that their watches perform well within these specifications, so chances are the movement will run more accurately than the given +5/-3 standard.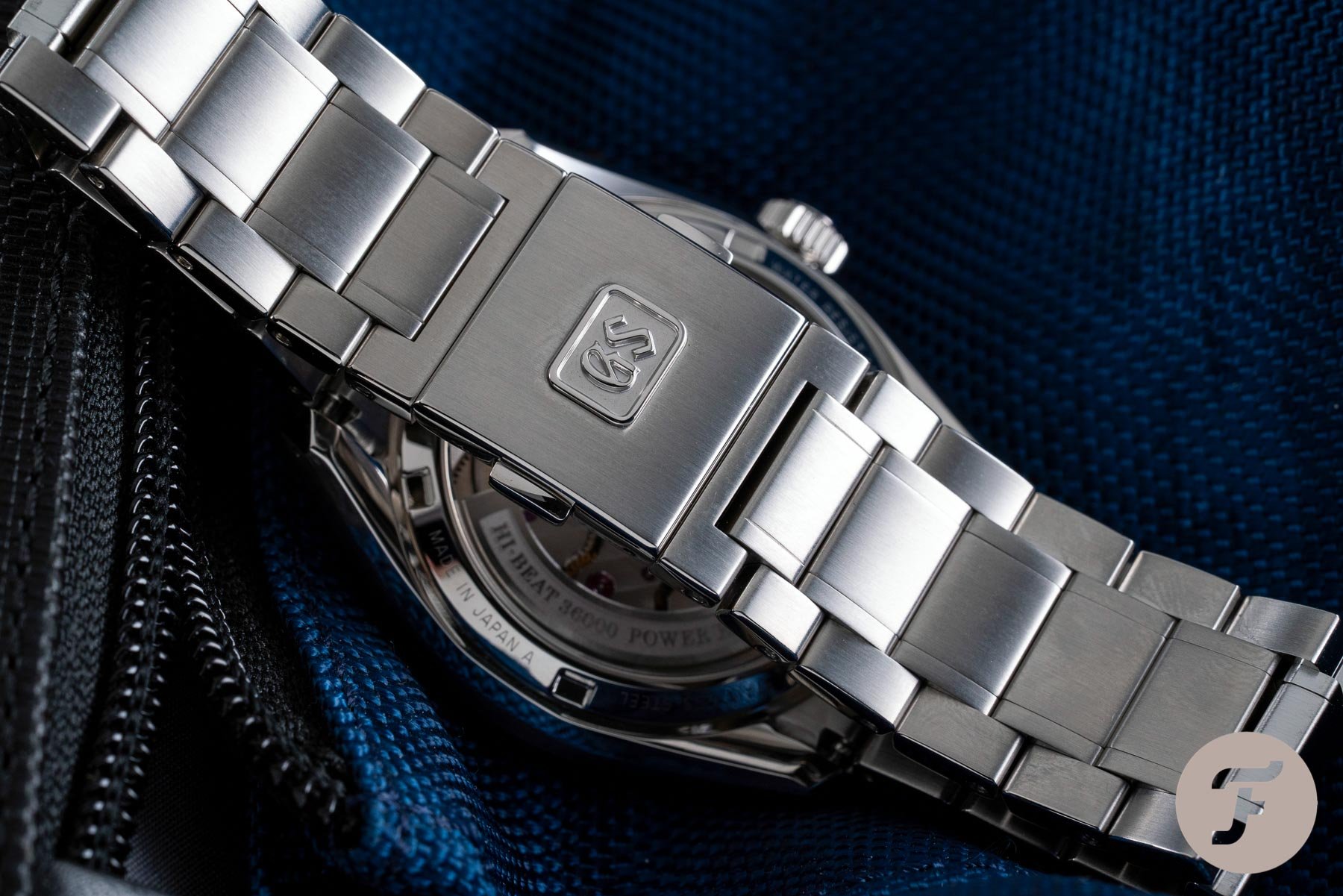 White Birch Bracelet
Besides the dial staying my hand, there's another element that fuels my doubts a bit. It is the bracelet. It is strange because the bracelet on my Mt. Iwate is one of the few things that I always comment on as I am not a fan of the polished in-between links. They're just a bit too flashy. At least that's what I always thought until I unboxed the Grand Seiko SLGH005 White Birch in our office.
…this bracelet could use some more polished surfaces.
The bracelet is fully brushed on the top surface. It has a little polished bevel, and the sides are polished as well. But from the top, it is all brushed. And suddenly, I started missing the polished in-between links. It adds a bit more depth to the bracelet, which does look quite bland now. At first, I thought it was just me, but one of my friends bought a White Birch and he immediately switched to a leather strap for the exact same reason. I know I am a serial nitpicker when it comes to bracelets, but this bracelet could use some more polished surfaces.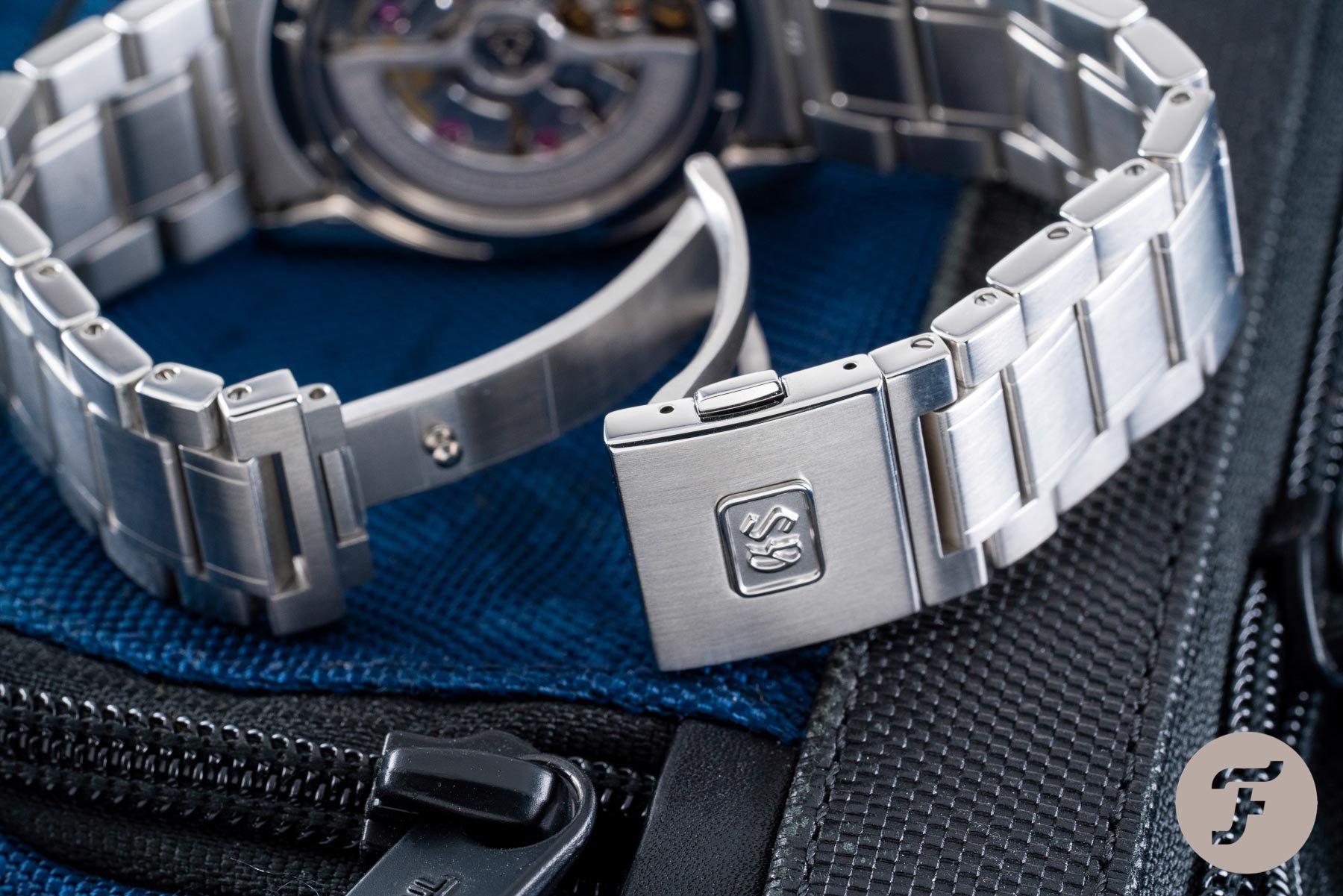 The quality of the bracelet itself is outstanding, though. It has an amazing finish, great comfort, and fits like a dream. The bracelet tapers from 22mm between the lugs to 20mm at the clasp. Therefore it is slightly wider than most other Grand Seiko bracelets, but it doesn't bother me that much. The clasp looks amazing. It is small with the GS medallion in the center and very easy to use.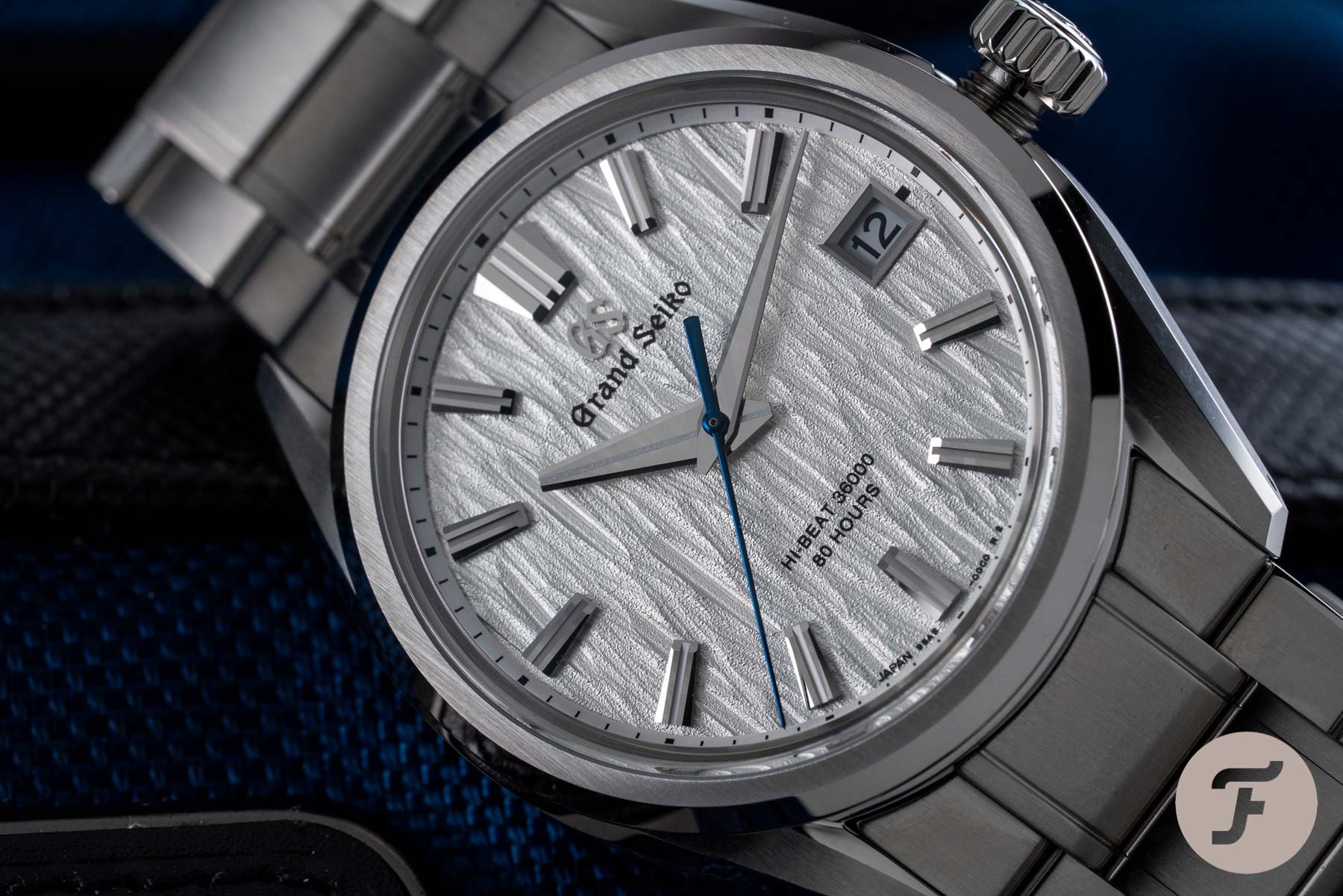 Dial wars
I want to love this watch, I really do. I was looking forward to the White Birch for quite some time. On the one hand, I am impressed by the watch (including the dial texture), and on the other hand, I feel bad that I am not sure about the silver. I hope the watch just needs to grow on me a bit. Perhaps the love will come. But it did not give me the same excitement as when I first saw the Grand Seiko Snowflake (back in 2015, when it was still double branded on the dial). I couldn't stop looking at it.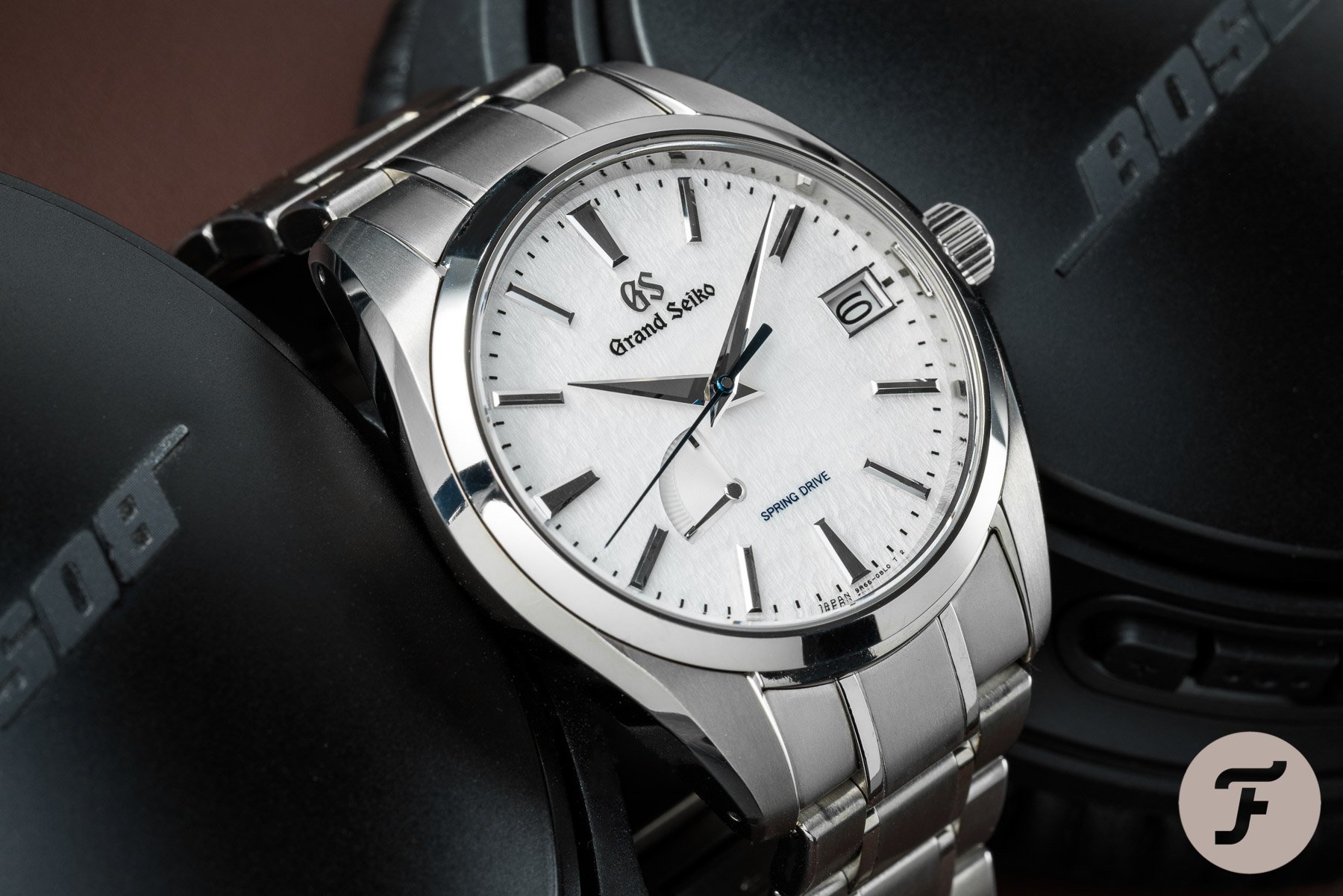 But hey, I am not you and you are not me. Perhaps you absolutely adore the White Birch dial (we did a little survey here), or Silver Birch actually. Perhaps it is only a watch to be worn outside if I want it to be white, much like I do with my Rolex Yacht-Master or Omega Speedmaster "Rising Sun". These watches also have the tendency to have a different color — or effect — in sunlight than under the fluorescent lamps of the office.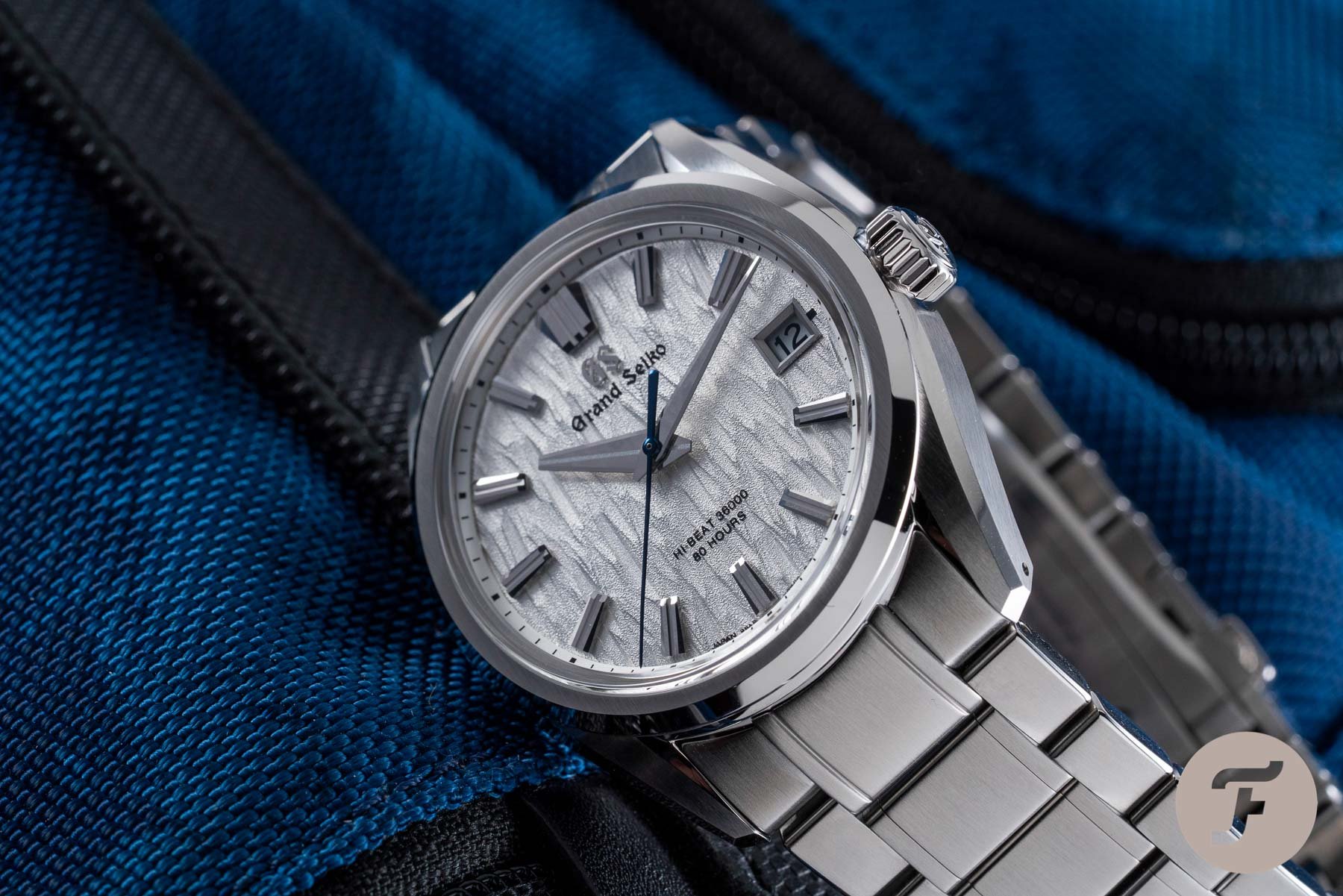 Pricing and availability
As for the pricing of the Grand Seiko White Birch SLGH005 in Europe, it has a retail price of €9,500. In the USA, it retails for $9,100. The latter corresponds to €7,495, and that might be excluding the 7 or 8% sales tax in the US, but it doesn't add up to €9,500. I don't understand this pricing strategy from brands (Grand Seiko is unfortunately not the only one). Because of the experience with our own e-boutique that dealing with different taxes and shipping to different countries (outside the EU) can be a burden, but the price difference between the US and Europe is just too much. I hope Grand Seiko will be able to fix this at some point. For more information, please visit Grand Seiko online.
Watch specifications
Model
Heritage Collection "White Birch"
Dial
Silver with "White Birch" texture
Case Material
Stainless steel
Case Dimensions
Diameter: 40mm, Height: 11.7mm, Lug-to-lug: 47mm
Movement
Caliber 9SA5, self-winding movement, operating frequency 36,000vph, Power Reserve: 80 hours, Dual Impact Escapement
Water Resistance
100 meters/10 bar
Warranty
Three year international warranty