Grand Seiko SBGA211 'Snowflake' And Why I Didn't Buy It
The GS Snowflake, or reference SBGA211, is one of those watches that really got to me. It does not happen that often (in recent years), but once in a while I am still swept off my feet when I see a beautiful watch. I've been writing for Fratello since 2004 and the times that this happens is simply very rare. Especially when it concerns a watch that doesn't have the same price tag as a decently sized car or an entire house. I think it has to do with the fact that we see so many watches every day and week, that the ones that truly stick, are just a few.
Grand Seiko SBGA211 Snowflake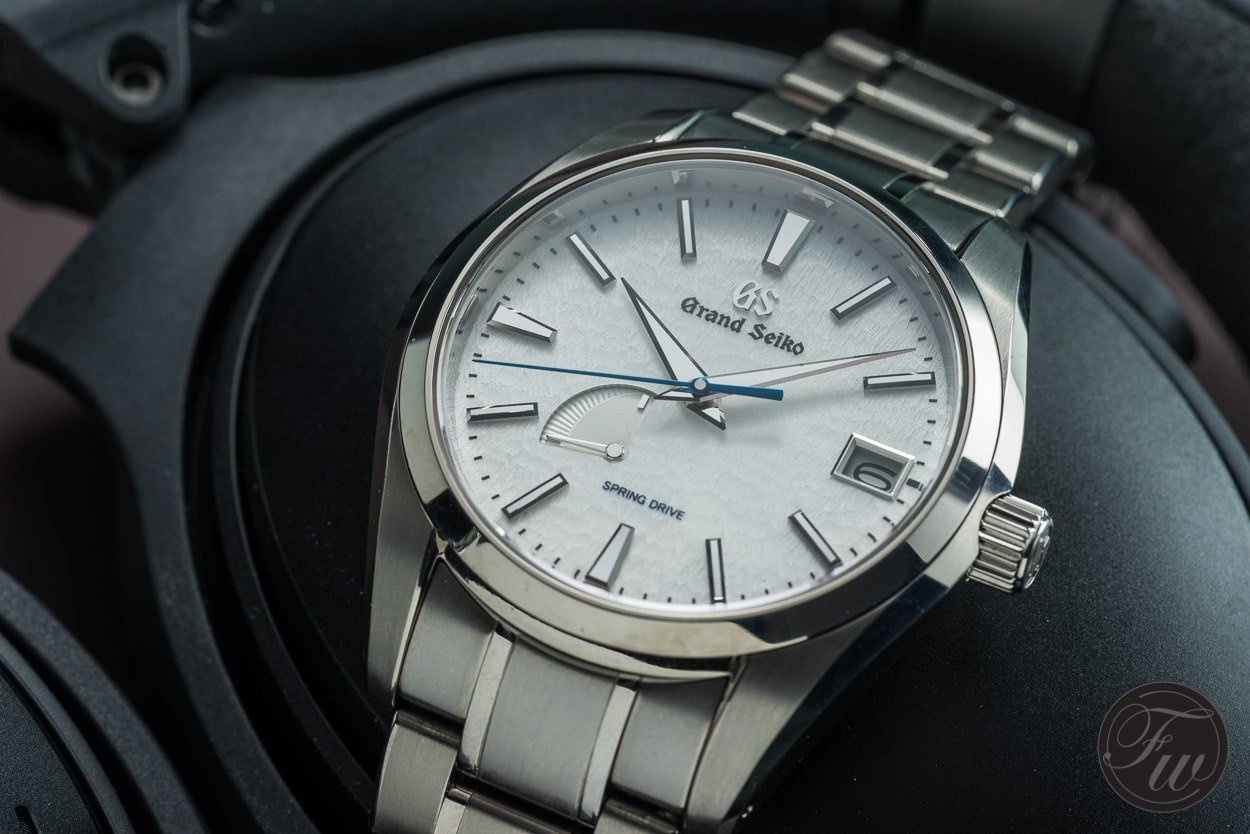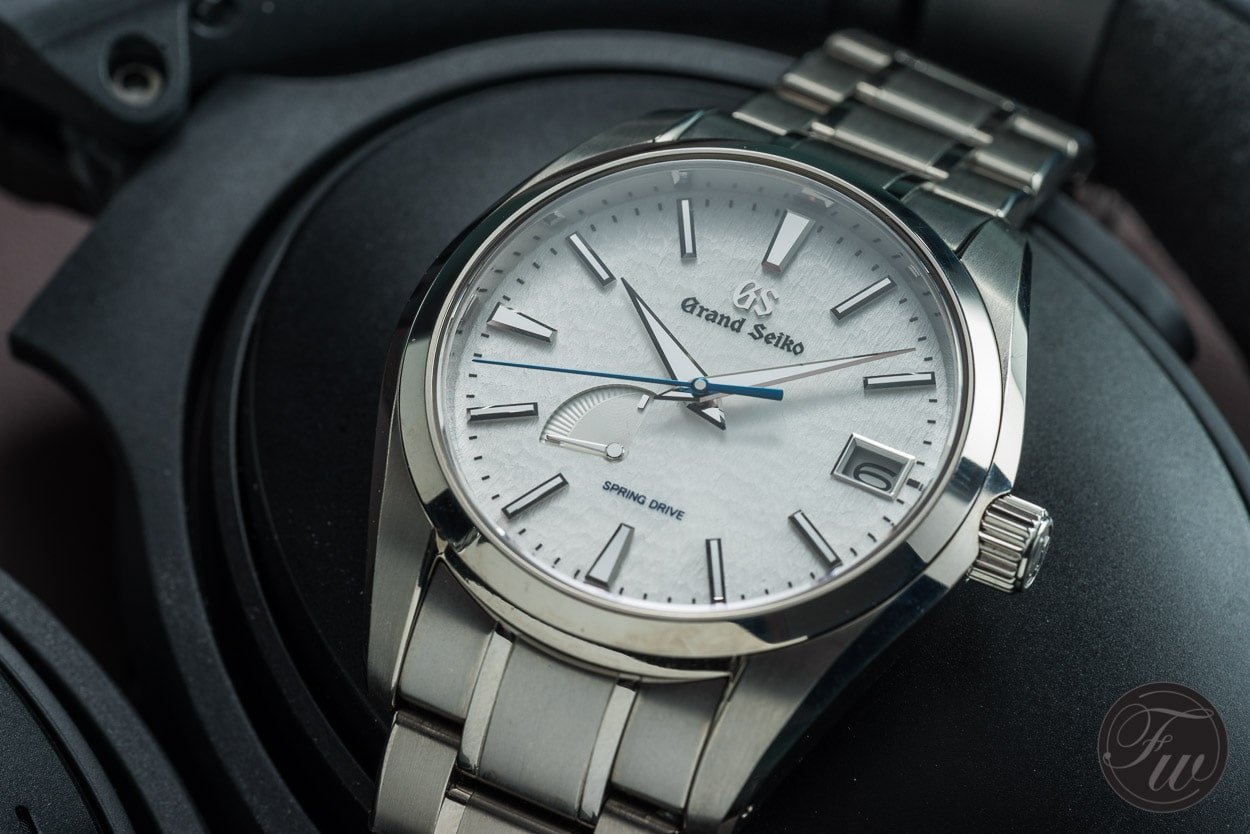 It was in October 2015, when I visited the Grand Seiko manufactures in Japan (I reported about that trip here, with lots of photos). During one of the first days, while visiting the manufacture in Shiojiri, I saw the Grand Seiko Snowflake for the first time. At the time, there was still Seiko at 12 o'clock instead of today's Grand Seiko (this changed in 2017), and this watch had reference SBGA011. Featuring a spring drive movement (calibre 9R65) that makes the second's hand sweep as smooth as an electronic clock. There's a little power reserve indicator on the dial as well, at a rather unusual spot.
From a distance, you can wonder what's special about this watch. It is well built, beautifully shaped hands, Spring Drive movement (not a + for everyone) and made of titanium. This is perhaps also what makes Grand Seiko interesting for enthusiasts, you need to give yourself some time to learn to appreciate it. I often call it a "loupe watch" or a watch for nerds, as you only start to get what it is all about when you study the watch under a loupe or see a demonstration by one of their watchmakers. Razor sharp hour markers, crazily polished hands and then there's the Zaratsu (blade) polished case that is simply from another planet. At least in this price range, it is almost unheard of. That's all fine and we've explained and written about it a lot of times, but what makes this Grand Seiko SBGA211 so special is, of course, the dial.
Snowflake Dial
The Grand Seiko Snowflake is perhaps the most cherished model they have in their collection, at least by the online community it seems to be the most favourite execution. This is mainly because of the Snowflake dial, that is (also) created in-house in the Shiojiri dial workshop. The dial is build up from multiple layers, to create the textured effect of snow. To my knowledge, there is no other brand that creates a dial with this Snowflake effect. Besides the white Snowflake dial, there's more to it of course. As we often stated here on Fratello, the hour markers and hands are hand-finished and also applied by hand (during a workshop this took me so long that in the end, I gave up). All hour markers and hands are also checked by a person to see if it matches their quality standards, this is simply done by using a small mirror. With the low production number of Grand Seiko watches (an annual quantity of approx. 35.000 watches per year), this is still possible to do by hand.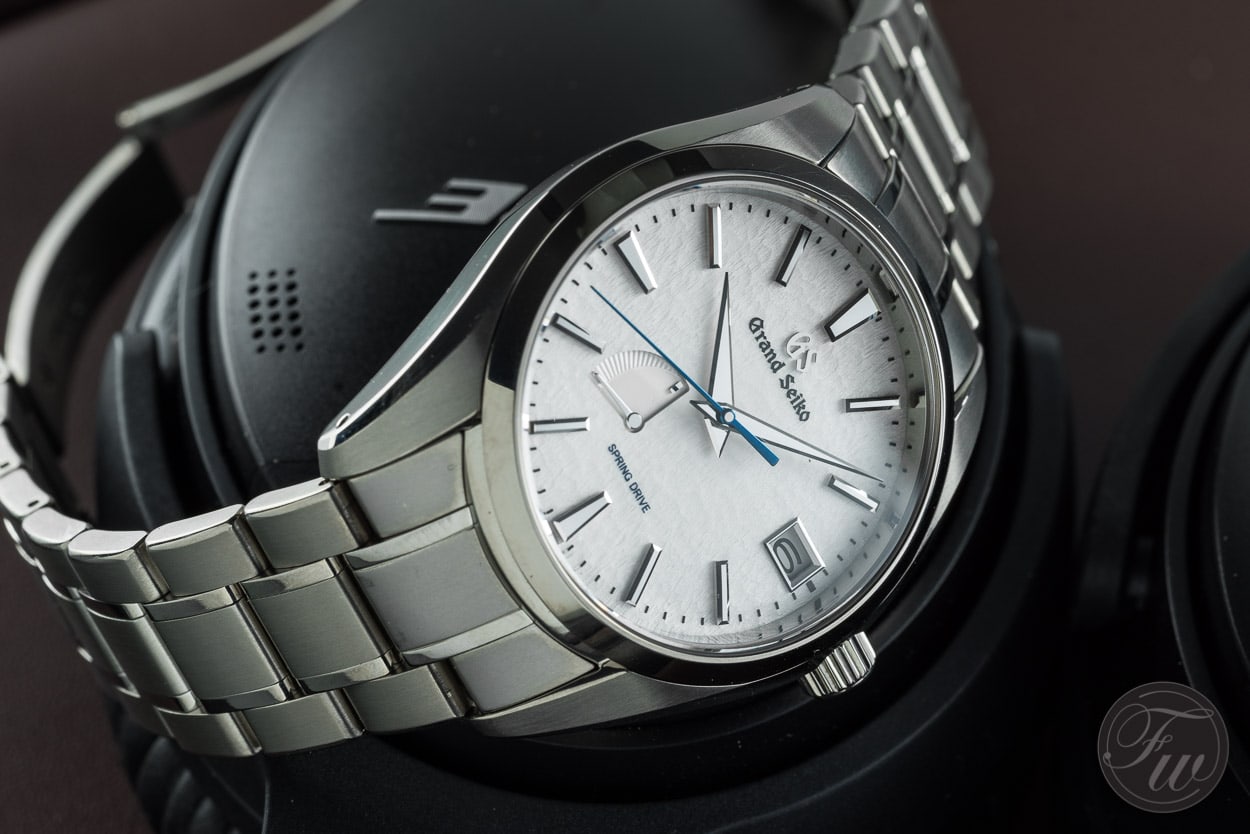 As you can see on the image above, the GS logo has also been applied, as well as the frame around the date aperture. The printing on the dial only consists of the Grand Seiko brand name as well as the "Spring Drive" indication in blue. This matches the blue sleek second's hand of the SBGA211, that rotates so smoothly over the Snowflake dial. A joy to observe. At 8 o'clock, there is the power reserve indicator of the 9R65 movement. It has a 3-days (72 hours) power reserve in total, but there is (luckily) no scale on the indicator.
Titanium Case and Bracelet
The case and bracelet of the GS Snowflake SBGA211 are made of titanium. Grand Seiko uses a high-intensity titanium, that is more resistant to scratches and corrosion than normal titanium. It is also 30% lighter than stainless steel, which seems to be an important aspect for people. Titanium is also favoured by those who have a nickel allergy.
In the manufacture in Shiojiri, the cases get the famous Zaratsu polishing treatment, which gives the beautiful sharp lines and polished facets on the case.
The case measures 41mm in diameter and 12.5mm in height. It is a size that most people will perfectly fit, also due to the sleek shape of the case. Attached to it is a 'Speedmaster'-style bracelet in titanium, with polished links combined with matt, finished links. The crown is signed with GS, as well as the folding clasp of the bracelet. Click on the images below for larger versions.
Calibre 9R65 Movement
Although I wasn't exactly a fan at first, as this Spring Drive movement still uses a coil, IC (Integrated Circuit) and quartz crystal, but after learning more about this movement I actually wouldn't mind owning a watch with one.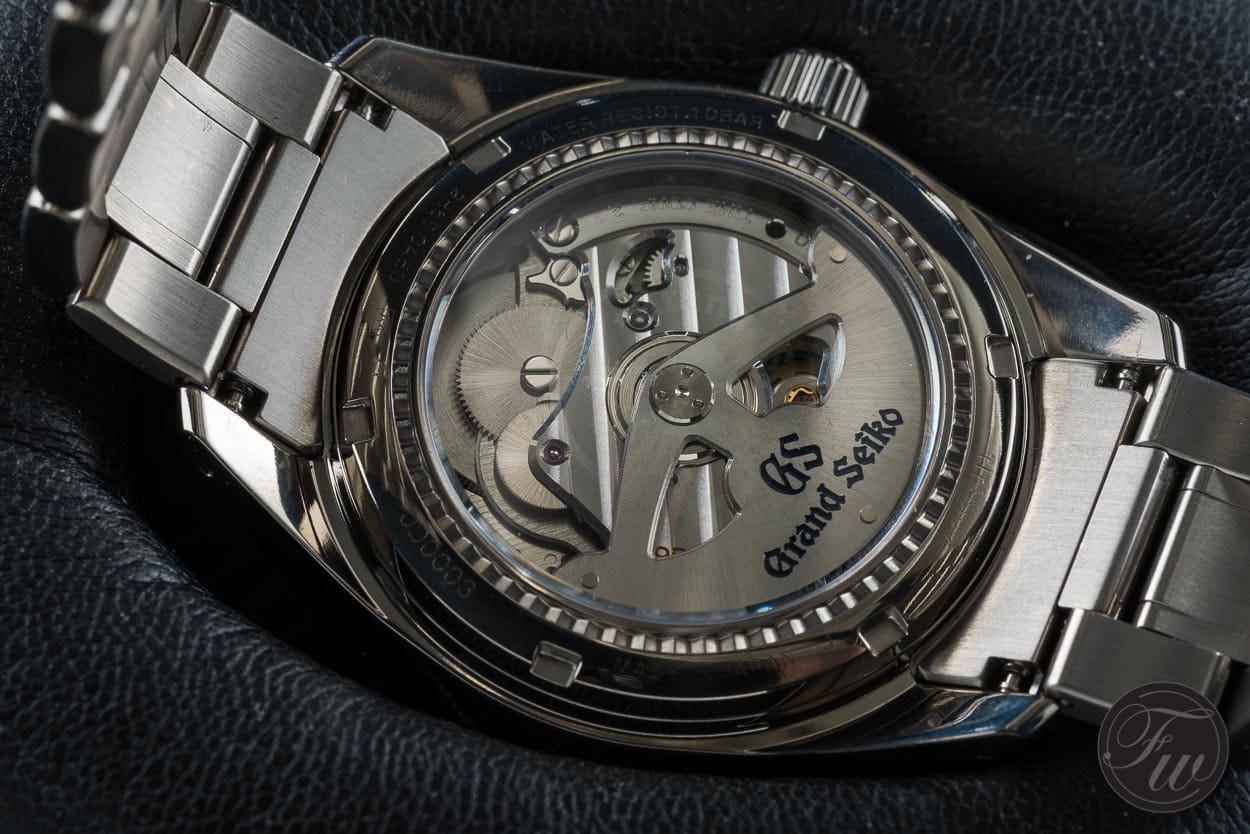 The Spring Drive mechanism uses an electric speed control mechanism instead of a mechanical escapement. The regulator (Tri-Syncro) generates electricity by using the power of the mainspring. This electricity is not being stored (so no battery) but consumed immediately by the IC. The IC generates a reference signal that steers the electromagnetic brake controlling the speed of the wheel train. This invention, developed by Yoshikazu Akahane (who passed away in the meanwhile), took 20 years to be developed by Seiko. His wish was to develop a mechanical movement with the accuracy of a quartz movement, in which the Spring Drive mechanism succeeded. Due to the IC (quartz) and Tri-Synchro regulator, the watch is incredibly accurate. This technology has also been adopted by Piaget and rumour has it that in the past, a number of large Swiss watch brands also showed interest in this technology from Seiko.
When accuracy matters to you, or love the ultra smooth movement of a seconds hand on a dial, the Spring Drive is the way to go. It is said to have an accuracy of +- 1 second per day on average.
Just like their mechanical movements (calibre 9S), the 9R65 has the same level of finish. "Côte de Tokyo" and nice bevelling on the bridges. The rotor shows the GS logo, of course. We received messages from some of our readers who ask about the servicing costs of these Grand Seiko movements and how difficult it will be to have them serviced or repaired outside Japan.
The service costs for a Grand Seiko watch with the Spring Drive 9R65 movement is €430. Grand Seiko strives to have this done in three weeks, excluding the duration of shipping the watch to and from Japan. That said, in some countries, Grand Seiko is able to do servicing on watches with these movements as well. Ask your local Grand Seiko authorized dealer (or distributor) what the possibilities are in your country or region. An overview of all Grand Seiko service costs can be found in this article we did a while ago. More about servicing and service intervals, in general, can be found here.
Why I Didn't Buy The Snowflake
Although it was love at first sight, in the end, I didn't buy the Grand Seiko Snowflake. It took me about a year to find out which model I exactly wanted to have and the SBGA211 Snowflake was on my shortlist all the time. The dial is among the prettiest I have ever seen on a watch, and I don't even mind the power reserve indicator on it (although not my preference). The Spring Drive movement is certainly something I want to own at some point in the future, so no showstopper there either. The price of the SBGA211 Snowflake is €6000 / $5800 USD, which I believe is more than fair considered the craftsmanship that went into this watch and given the quality of the watch in general.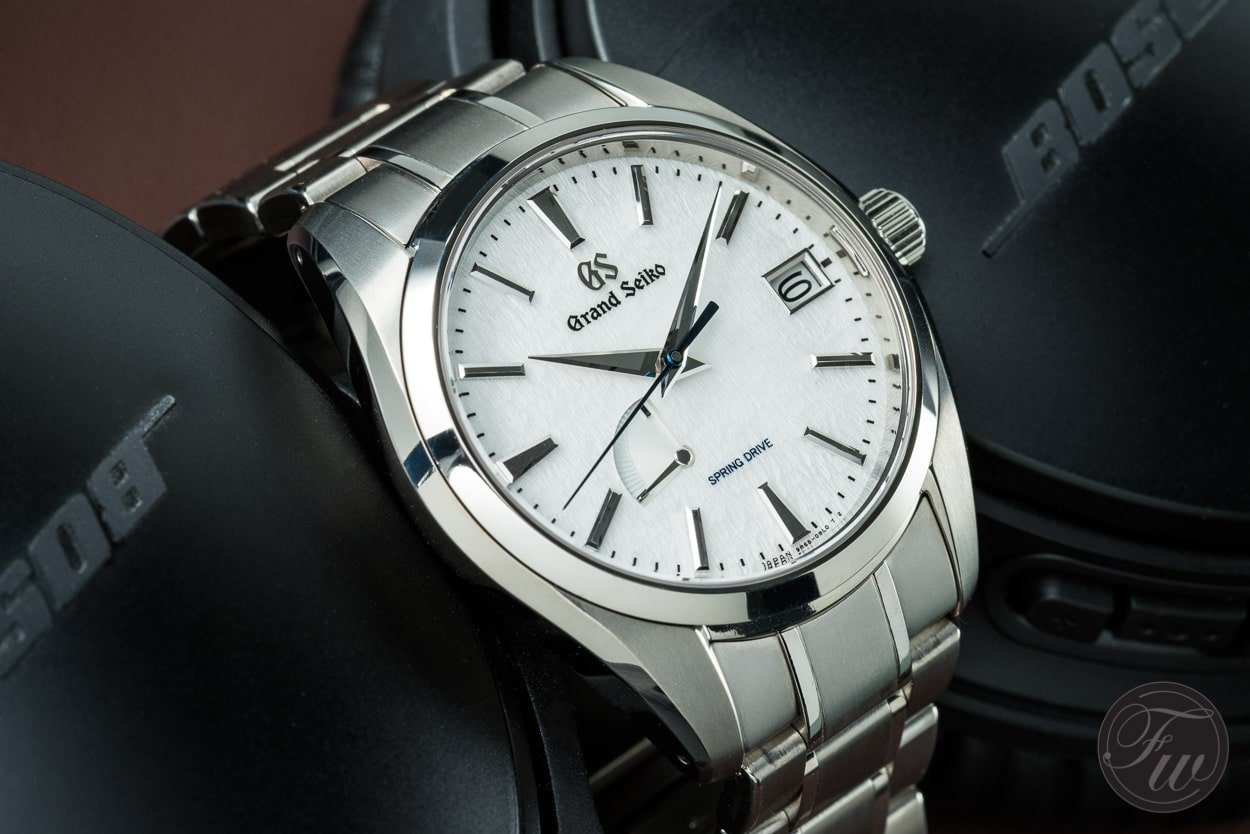 The case shape is not my first choice though, as I much prefer the 44GS style cases. Also known as the "Grammar of Design" as we explained in this article. I think it is simply a bit more special than the design of the SBGA211 Snowflake but to each his own of course. Next, or on top, is the fact that this Snowflake is made of titanium. This material is simply not for me, as I prefer to at least have the idea I am still wearing a watch. With the 41mm x 12.5mm dimension, you at least expect to notice the watch on your wrist, but this watch is much (~30%)  lighter than similar models in steel.
Would the SBGA211 Snowflake in steel, I might have taken another decision. If the case would have the 44GS design in titanium, that even might have decided me otherwise. But it is not. My fear is that if I don't buy the right one – for me – at the start, I find myself not wearing it at all in the end, or even flipping it. I am not much of a watch flipper, so I rather make a well-balanced decision. In this case, it took me a year since I had the SBGA211 in my hands again during the opening of the Grand Seiko boutique in Knightsbridge, London and the stainless steel SBGJ201 model (Hi-beat movement, steel, Mt Iwate dial). In the end, I went for the SBGJ201 "Mt. Iwate" instead, not in the last place because of the dial that looks like rice paper due to its structure. It is only visible up close, as you can see below. On the first image, there's nothing much to see regarding the structure of the dial, but the image below that one gives you a better idea.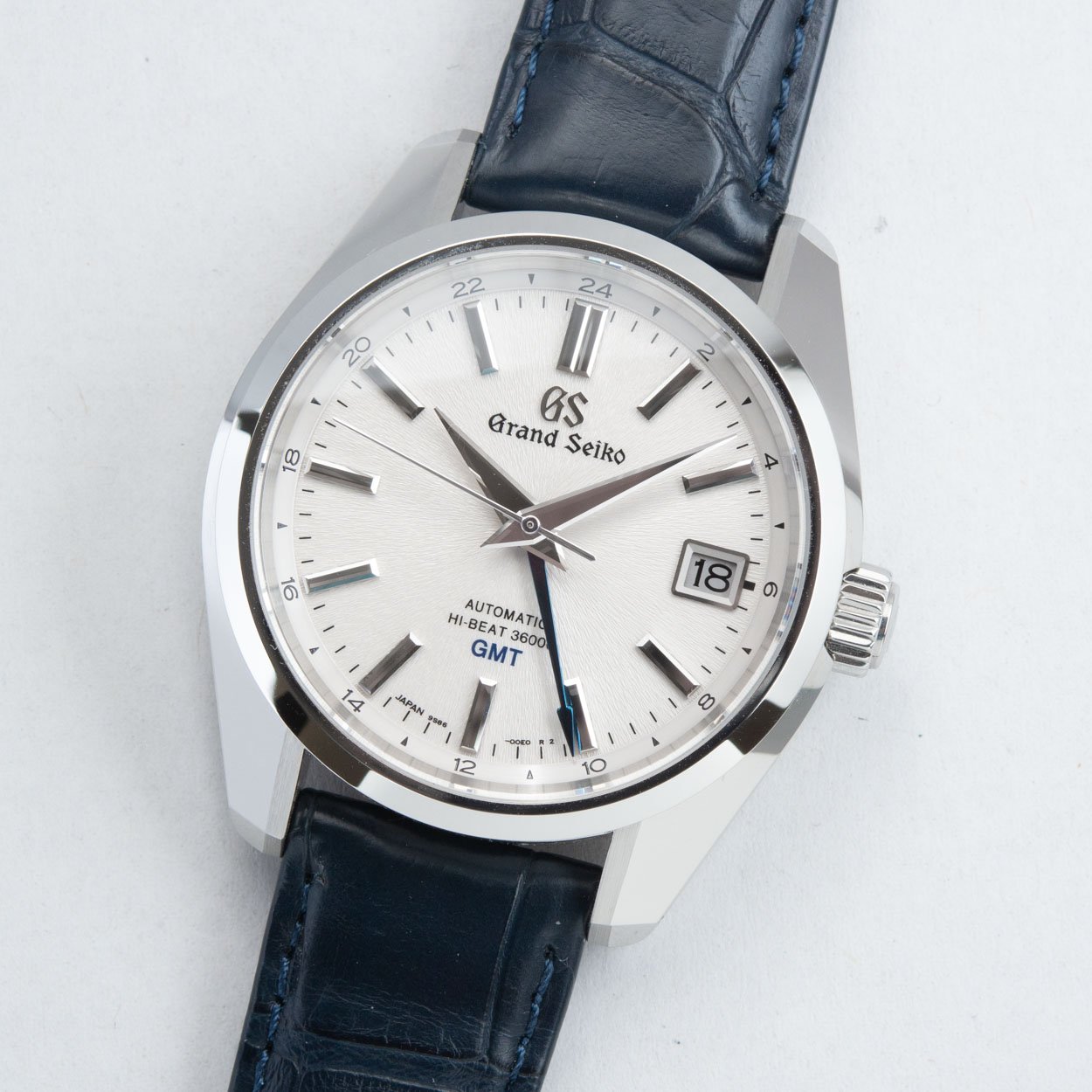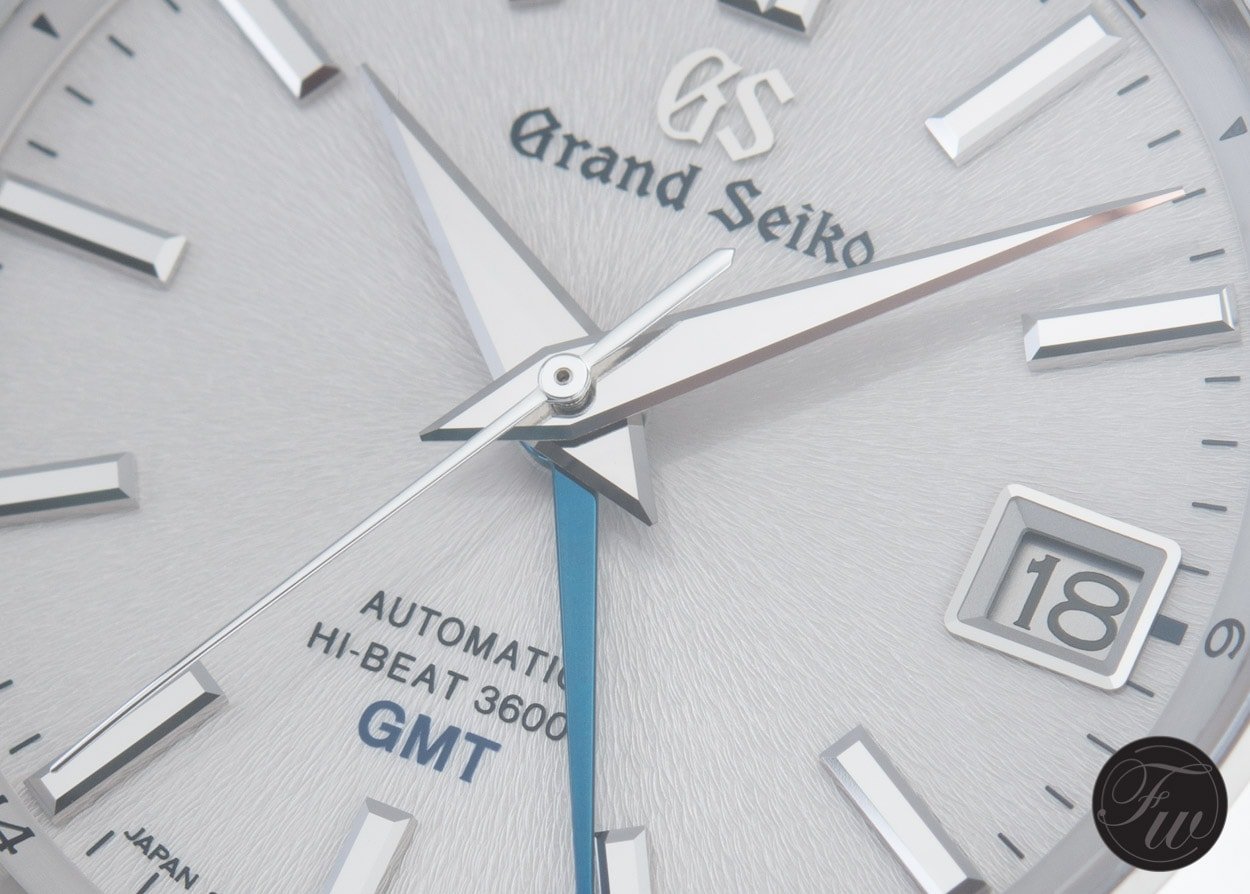 This watch has its cons as well of course, as I was not specifically looking for a watch with a GMT hand. But in the end, that isn't bothering me at all (neither would the power reserve indicator of the Snowflake do so). The bracelet is the same style as the SBGA211 Snowflake, and I've commented on it in the past as well. It is not really my style, so I added an alligator leather strap to this SBGJ201 just like I would do so with the Snowflake if the coin would be on the other side. Making the watch even lighter, again. Putting these watches (regardless which reference) on a strap really makes the case design pop even more. The strap on the SBGJ201 has been made by Peter from WatchAcc.
What Does It Take
The Grand Seiko Snowflake SBGA211 is definitely something special. Not only because of its mesmerizing dial, but because of the entire package. For €6000 you buy a watch that has the same – or even better – level of finish on the case, dial and hands as watches that are well above this price. Here also lies part of the issue. These kind of details are only visible when using a loupe or when you at least have the watch in your hands, and not on your screen, print magazine or perhaps even on two meters distance in an AD's display. It is a watch driven by details, technical innovation perhaps, and not so much by a design that doesn't differ much (at first sight) from a Rolex Datejust or, perhaps, a more price-friendly Seiko Presage. That's why I already referred to it above as "a watch for [watch]nerds" or a "loupe watch" and I don't mean this as something negative, but it requires someone to spend some time in investigating these watches up close. Sales are not driven by the name on the dial, it takes a bit more than that in this case.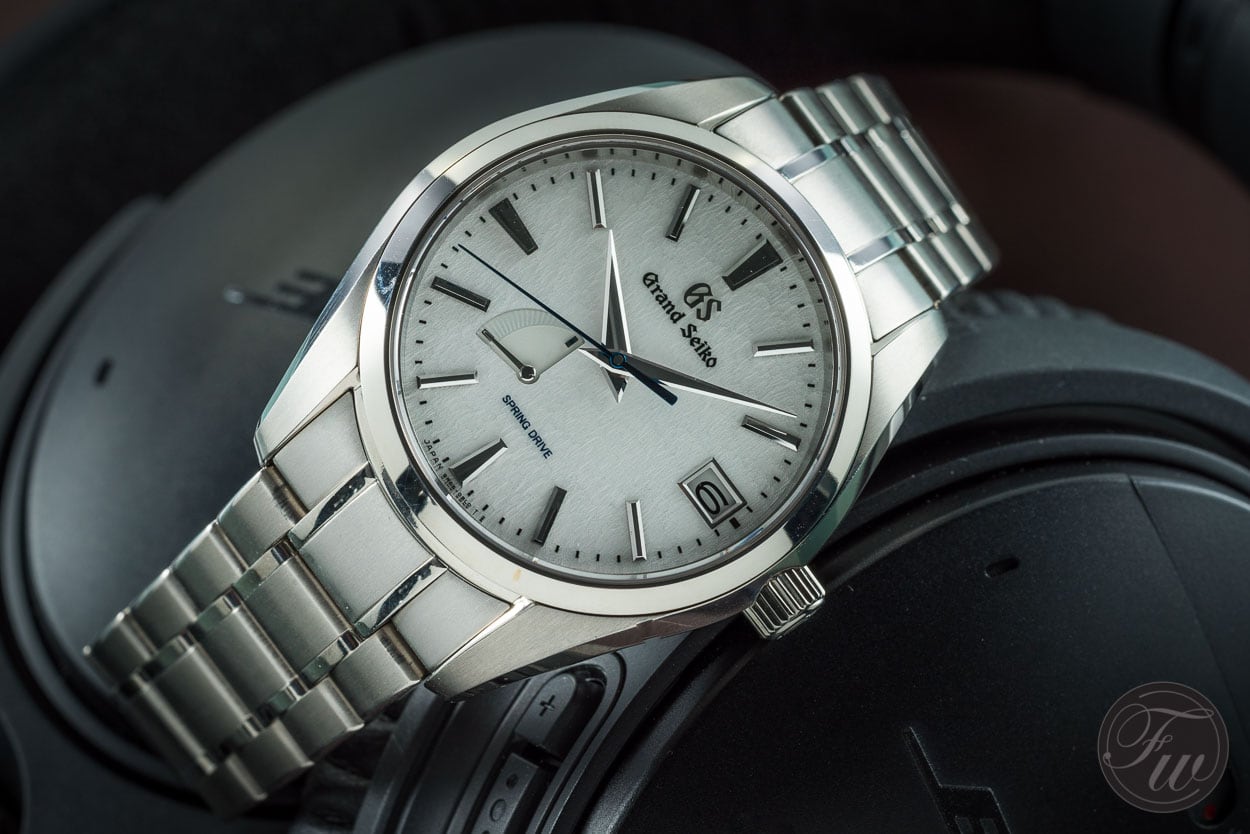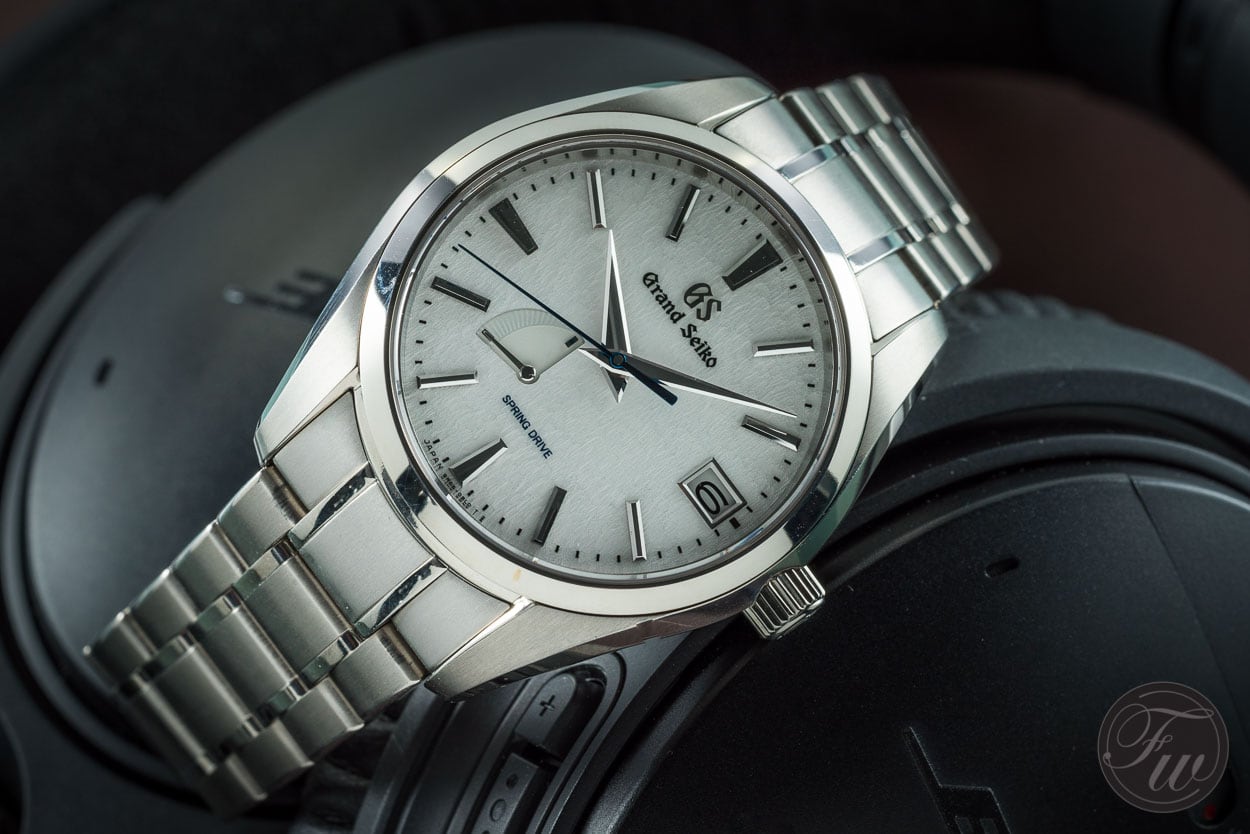 If you invested time and effort to check them out in person and up close, and still don't see what makes these watches so special, then they are simply not for you. If you do, you will be smitten by them and you will find yourself visiting all websites covering Grand Seiko to learn more and see which one will suit you best.
Again, the price of the SBGA211 Snowflake is €6000 and you can find more information on the official GS website.