Great Watches We Rarely Discuss, But Should — Omega, Tudor, Seiko And More…
Stop focusing on what you can't have and go with a sure-fire classic
These days, we seem to focus on the newest watch releases with a longing eye towards whatever might come next. We lap up the debuts and move on quickly. Furthermore, we also pine over those watches that are impossible to buy (ahem, Rolex). It's time to take a deep breath and realize that there are some truly great watches that are readily available and are, dare I say, modern classics. Let's have a look …
FOMO … that's "fear of missing out," for those of you who aren't glued to your phone. We're addicted to platforms like Instagram where the pressure is on to keep showing something / anything new. In today's watch world, a competitive nature exists where yesterday's news is gone and forgotten in a heartbeat. On the positive front, watches have never been hotter – that's not so bad for an outdated, superfluous object. On the negative side, we often forget that there are some truly great watches out there standing by at the ready for those who want something for the long run.
Great watches
My list of great watches isn't scientific at all. I didn't look for watches in each genre and I didn't think too much about price. The watches you see here jump to the top of my mind when I think about timeless design, great value for money, and versatility. To cut it short, when non-watch folks ask me for a recommendation, these are the watches that I almost always mention. If you love watches, maybe this will serve as a reminder that it's a bit silly to chase the latest trendy or unobtainable piece when there are so many excellent options readily available. One last note – these are in no particular order.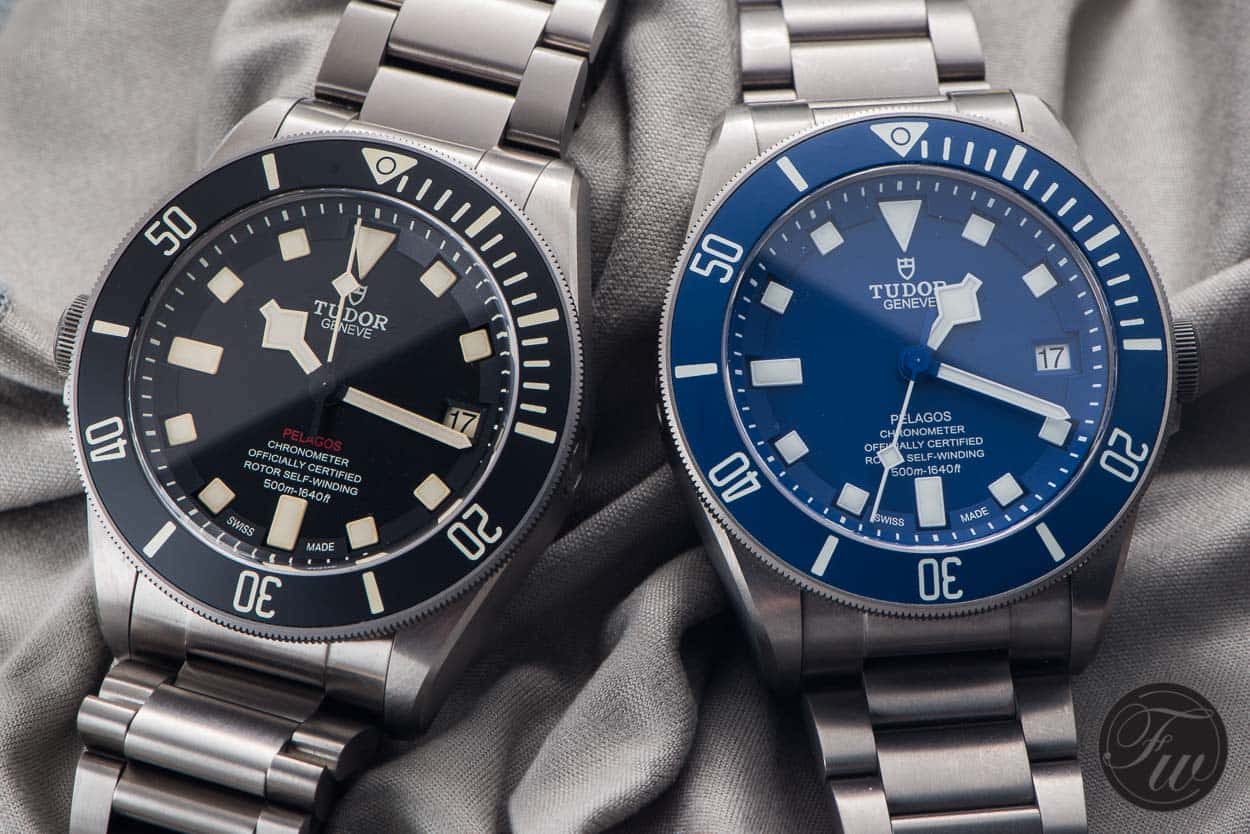 Tudor Pelagos
The Tudor Pelagos first came out in 2012 and it hit like a hammer, albeit a light, titanium one! The Pelagos is one of those great watches that, if hard pressed, people recommend as an epic tool watch. For some reason, though, it rarely gets much press these days. Maybe this is due to the fact that the watch hasn't changed so much since it was released. Still, Tudor added an in-house movement in 2015 and gave us both a blue version and a left-handed "LHD" model in the meantime. The Pelagos brings a lot of Tudor / Rolex Submariner design characteristics to the table and it surprises me that this 42mm watch isn't more popular. Don't get me wrong, I'm glad it's available, but it somehow feels overlooked at times.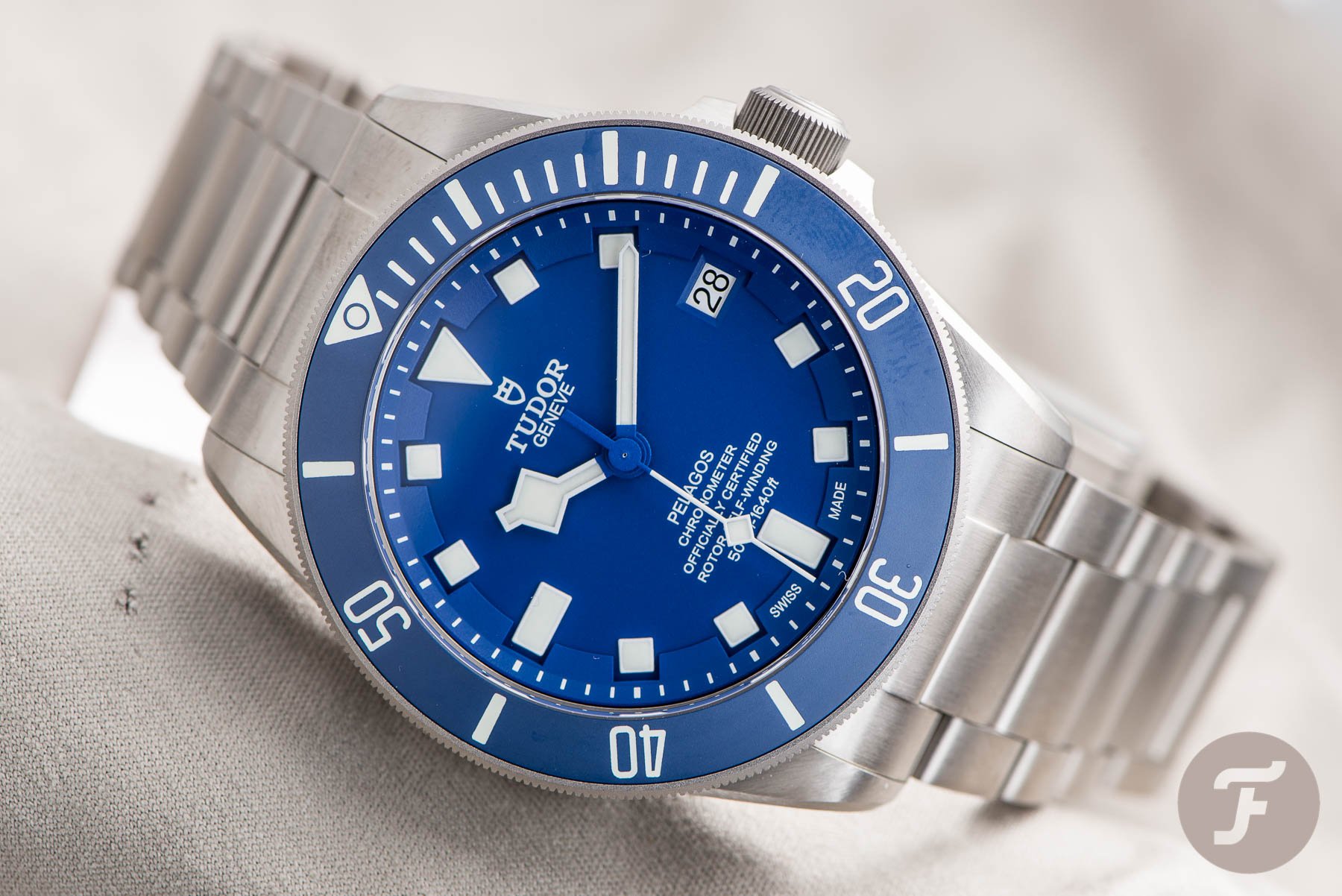 Some reckon that the Tudor Pelagos is the watch that is closest to what the old Submariner used to represent. It's simple, well-priced, and has just enough innovation. On the latter point, the self-adjusting clasp is a really neat piece of kit. It's also good to note that this is the Tudor diver with a ceramic bezel. I don't need another everyday diver, but if I were in the market, the €4,260 Pelagos would be in the running along with the next family of great watches.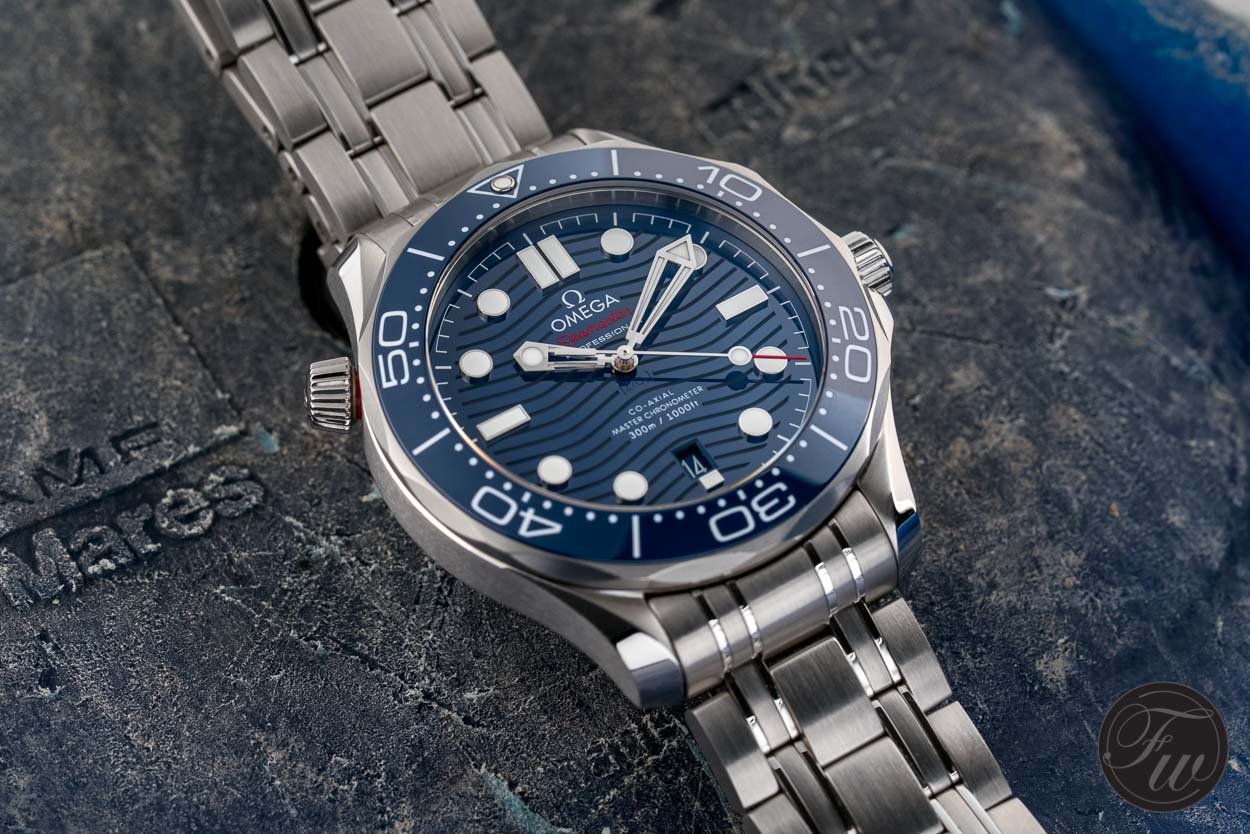 Omega Seamaster 300M
The Omega Seamaster 300M is undoubtedly one of the great watches on sale today and it's such a standard that it's almost out of the limelight. It comes in all sorts of flavors, but the plain Jane steel 42mm version on a bracelet is about as good as they come. Now, I was never a massive fan of the original 300M series, but when Omega dropped the current model several years ago, I became a convert. This watch made serious strides in finishing and styling. The ceramic dial looks great, the in-house movement is METAS certified, and even the helium valve is a bit less noticeable. The best thing is that this watch comes in a wide variety of dial colors and retails for €5,100.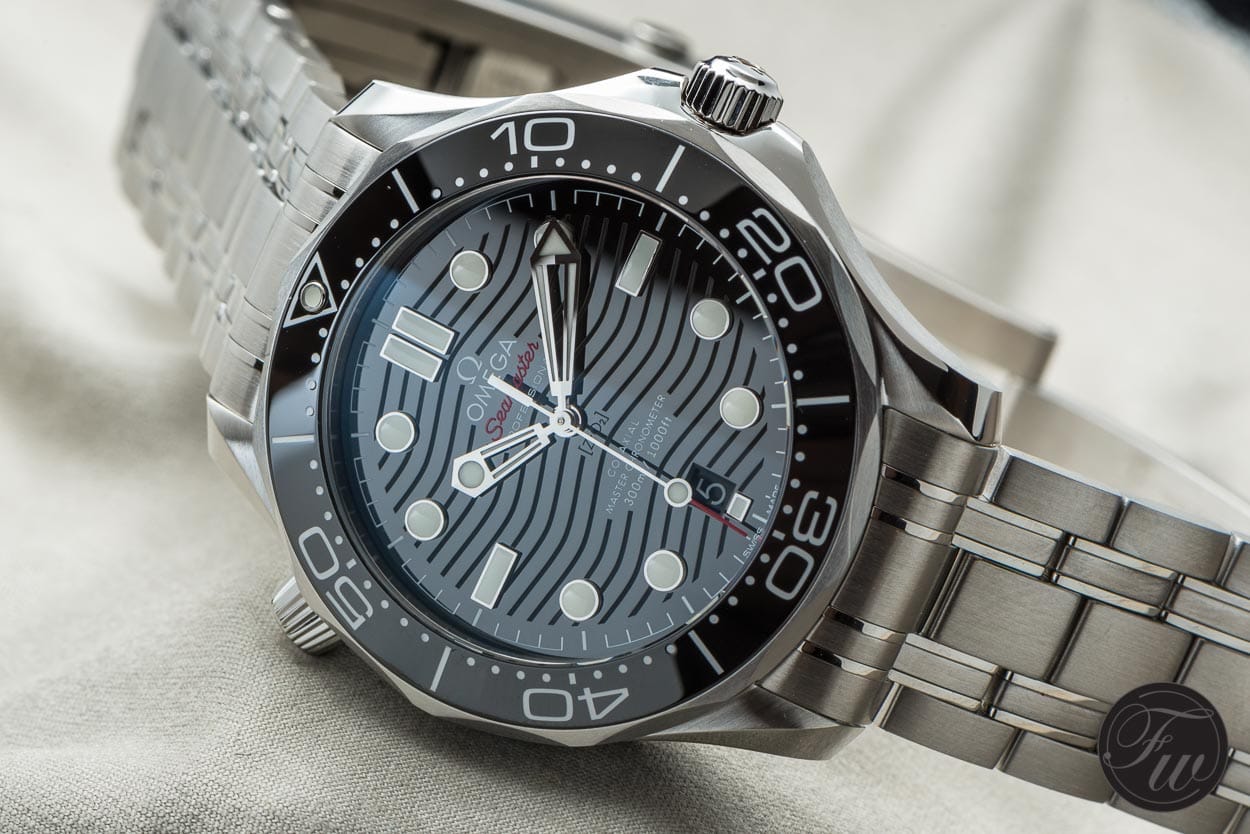 Not only does that price make it a compelling alternative to something like the Submariner, but these watches are actually available. If I compare this watch to the Tudor, the Omega has one real advantage. To those who aren't watch nuts, the Omega name carries tons of cache. People know Omega and more often than not, they're even more comfortable wearing one instead of a Rolex. I've had no less than three colleagues ask me about this watch. Guess what?  All three brought one home.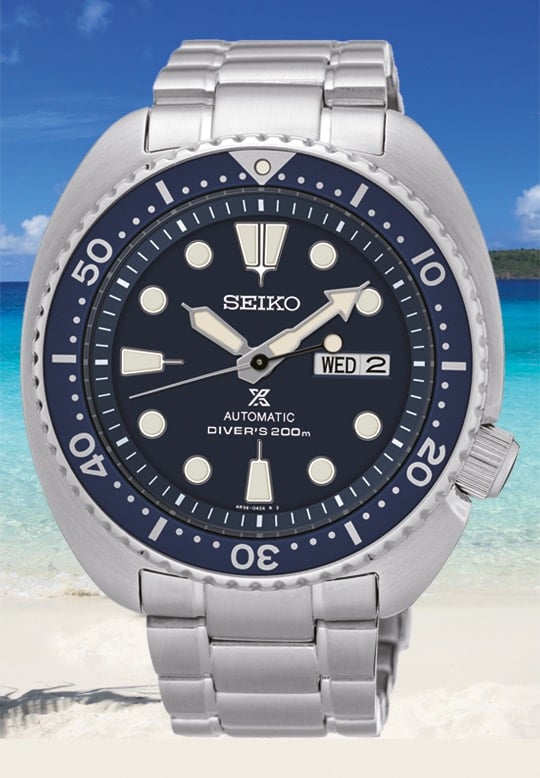 Seiko Turtle
2015 was a watershed year for Seiko. This was the year that they reissued one of the great watches that we simply know as the Turtle. More than that, though, this kicked off a run of vintage-inspired pieces that continues to this day. The Turtle basically crushed the internet when it first came out I even recall that it was difficult to find for quite some time. The reason for that is simple. This is a great looking watch with truly wearable proportions, a fantastic price, and decent specs. The Turtle rings in at 45mm in diameter, but the lug to lug is just above that, so it is truly comfortable.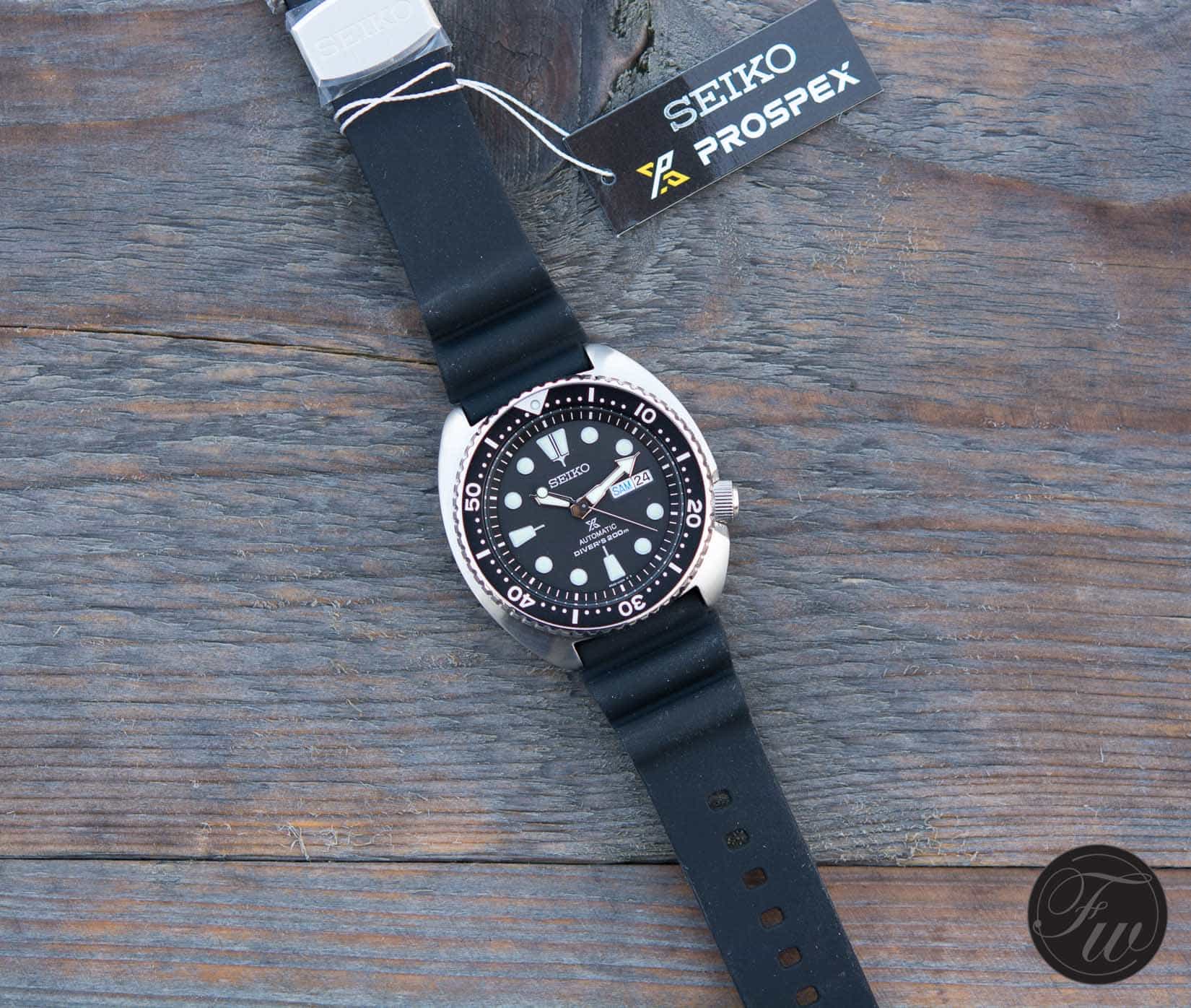 Here's the weird thing — the Turtle almost feels forgotten these days because Seiko has added so many new Prospex watches over the last several years. Heck, they've even introduced a new "King Turtle" with sapphire crystal, a cyclops, and a fancier dial. All of the Seiko divers are fine — some are even great — but you'd be silly to ignore the classic Turtle at your peril. 200 meters of water resistance, a Hardlex crystal, and the solid 4R36 automatic come together in what has become a bit of an old-school formula. For €480 for the SRP773 on a bracelet, this affordable piece is what Seiko did and still does best. I'd even shoot for a model on rubber and save some coin.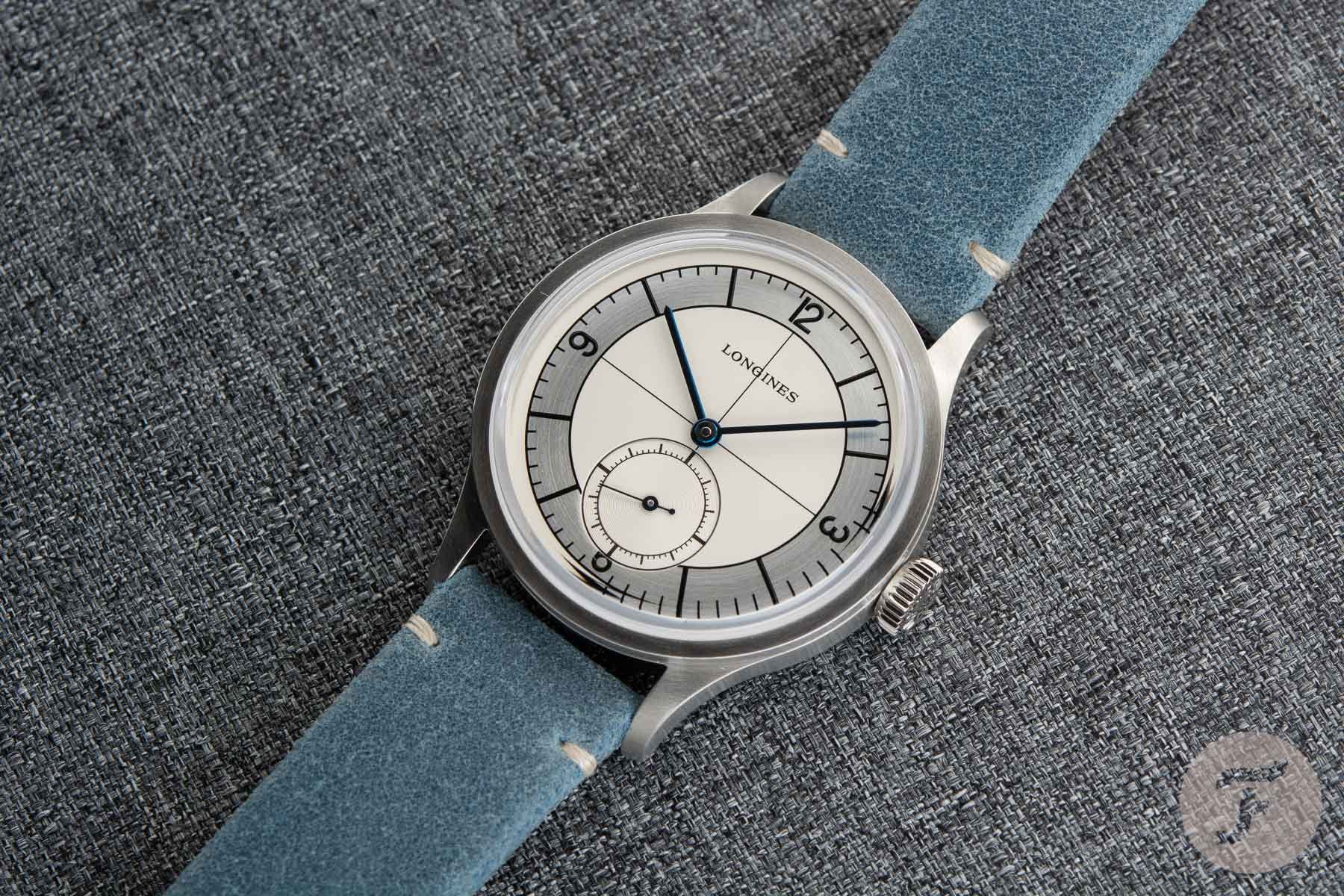 Longines Heritage Classic
For vintage collectors, Longines is one of the most storied names. As part of the Swatch Group for some time now, I'd actually say that there was a bit of an awkward period back ten years ago or so. Longines was successful during this period, but I always found their vintage-inspired pieces a bit "off". They looked ok from a distance, but the brand would make them too thick or add some silly wording on the dial. In my view, this kept a lot of good watches from becoming great watches. In the last few years, though, Longines has flipped the script and their stuff is fantastic.  I could list several watches from the brand for this article, but my favorite is the Longines Heritage Classic.
In a move that would never have happened years ago at Longines, the Heritage Classsic comes in at a reasonable 38.5mm and just 12.1mm thick. Despite the use of an automatic movement, that fact is thankfully nowhere to be seen on the dial. Hooray! With a lug to lug of 47mm, this one also wears beautifully. Even our team member Ben ended up grabbing one. The sector dial is a perfect look and the purposeful case has enough heft to work in all sorts of environments. For €2,000, this is a really great option. Oh, and for those who aren't sold on this color combo, Longines just dropped a version with a black dial.
Oris Divers Sixty-Five
Yes, you can see that dive watches weigh heavily on my mind when it comes to great watches. If some of my prior picks strike you as too large or thick, this next watch really bucks that trend. The Oris Divers Sixty-Five, in just about any configuration, is really one of my favorites. It's hard to believe that this watch has been with us since 2015 already, but Oris has done a great job of building the line. Loads of diameters, dial colors, and materials are now on offer for this quiet favorite. What I truly love about the Sixty-Five is its wearability. The watches come in below 13mm thanks to the Sellita automatic inside they boast some truly comfy bracelet and strap options.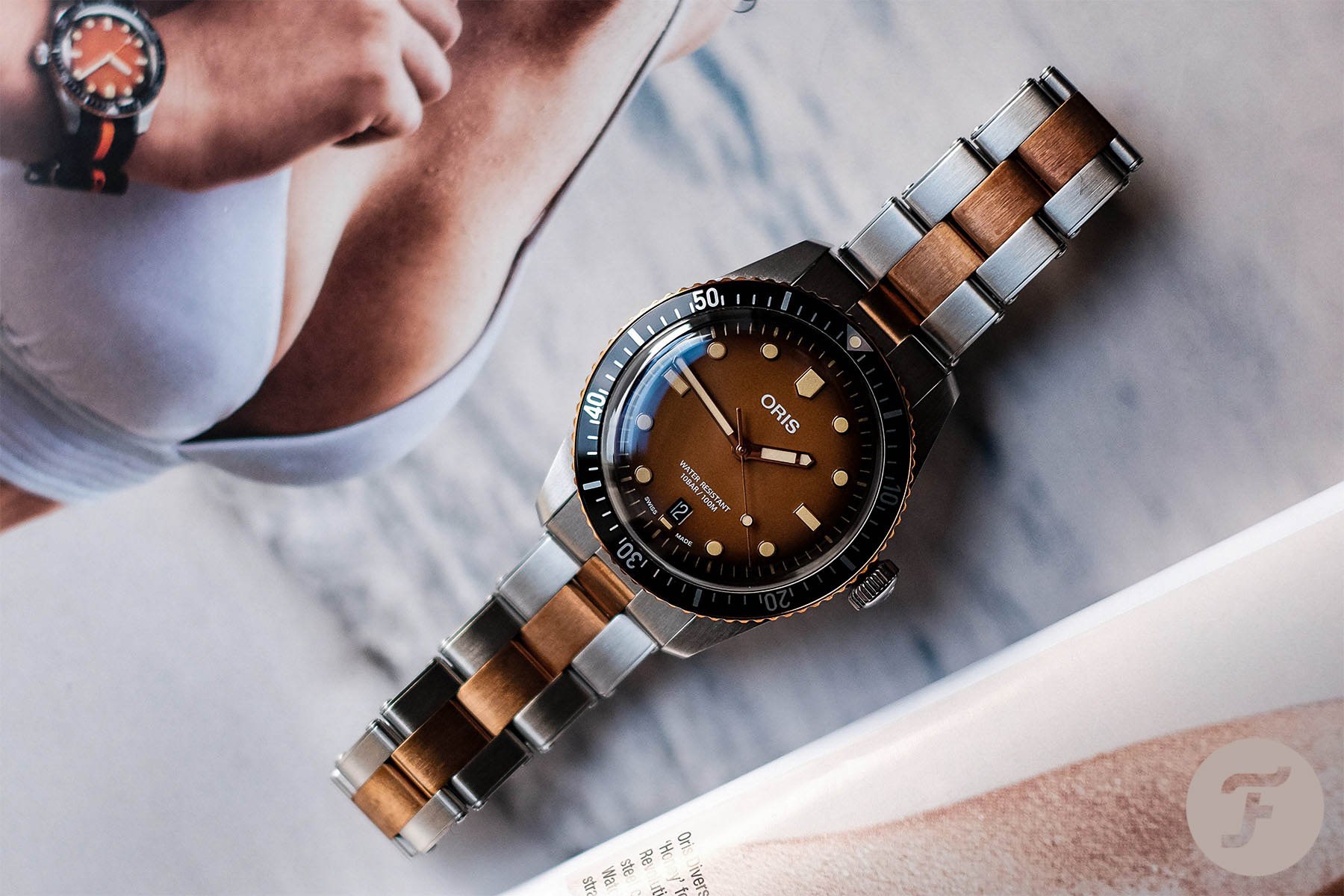 Critics bemoan the "lowly" 100-meter water resistance rating, but who are we kidding? 99% of wearers won't tap into a fraction of that capability. The trade-off, as stated, is that lovely thickness that includes a domed sapphire crystal. With prices starting in the €1,800 range and staying within earshot of that number depending on the materials, these are excellent options that will always look good. I like a well-finished watch that boxes above its weight level and the Oris certainly qualifies.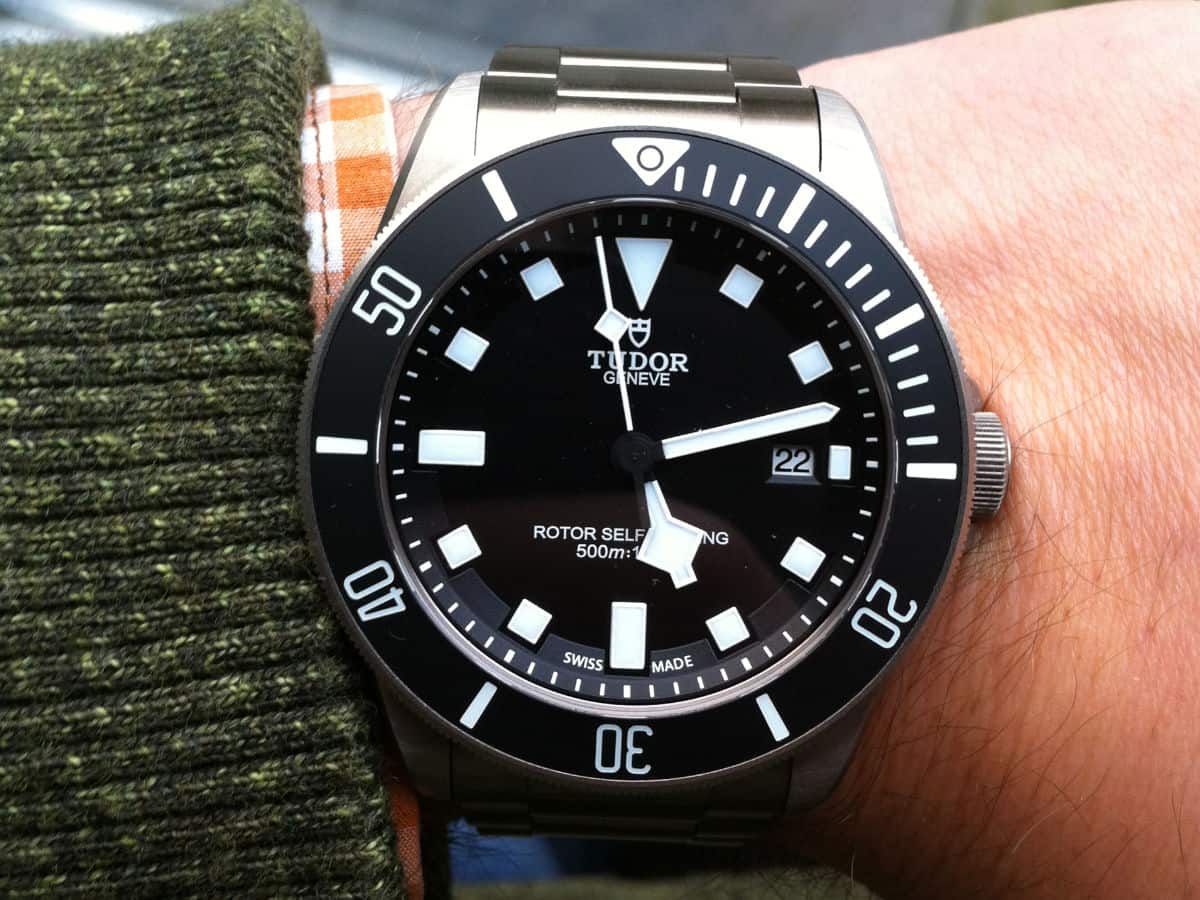 What are some great watches that you feel are overlooked?
Like I said, my list of great watches that escape the current hype train is not based on any type of science. I simply think that if many watch people were not so focused on having to keep up with whatever is supposedly the hottest thing, they'd stop and realize that there are some great choices out there that are easy to find. Watch buying doesn't have to be about the gray market or sitting eternally on a waitlist. Yes, I named some watches at varying prices, but I obviously skipped the high-end arena and I don't have a chronograph amongst the group (as an aside, the Moonwatch always qualifies in my view). What are some other fantastic pieces – from big or small brands – that deserve more discussion?