Hand Engraved Masterpieces For Grand Seiko's 60th Anniversary
Two Engraved Watches Released in Celebration of Shizukuishi
The Grand Seiko 60th Anniversary Limited Edition models are here and we're treated to amazing engraved details that are meant to evoke Shizukuishi — the home of the brand.
Shizukuishi is the location in Japan where Grand Seiko watches are expertly crafted. It also happens to be a mountainous area well known for its natural beauty. In order to celebrate the area and the birthday of Seiko's upper tier marque, we have the Grand Seiko 60th Anniversary Limited Edition models. Two watches were created for this anniversary and we'll see that both boast some amazing detailing.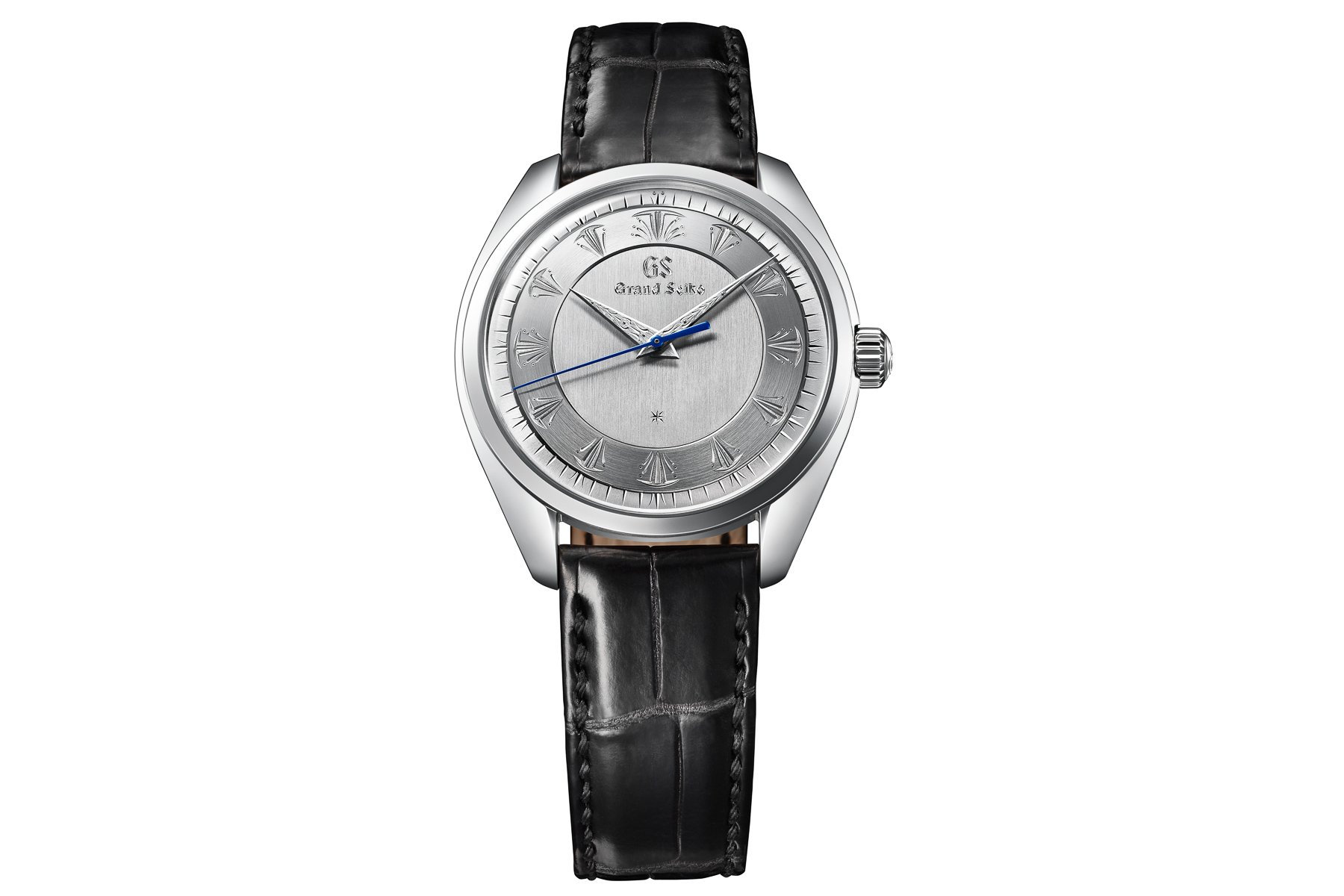 SBGW263 — Platinum and Engraved by Hand
The first and most exclusive piece within the Grand Seiko 60th Anniversary Limited Edition offerings is reference SBGW263. This watch features exquisite hand engravings on both the dial and hands. The shapes you see are inspired by the "Shizukuishi" name itself. Shizukuishi translates to the peaceful sounds of water dripping from a cave ceiling onto rock. That's a pretty relaxing sound, right? Just thinking about it can chill a man out. The hands show these water droplets while the dial shows the graceful splashing onto a rock surface. Apparently, this handiwork takes days and it made even more difficult on the 18k white gold dial due to its curved surface. Even the Grand Seiko logo has been inscribed! The artisans of GS have left no stone (or splashed-upon rock) unturned in their quest for aesthetic mastery.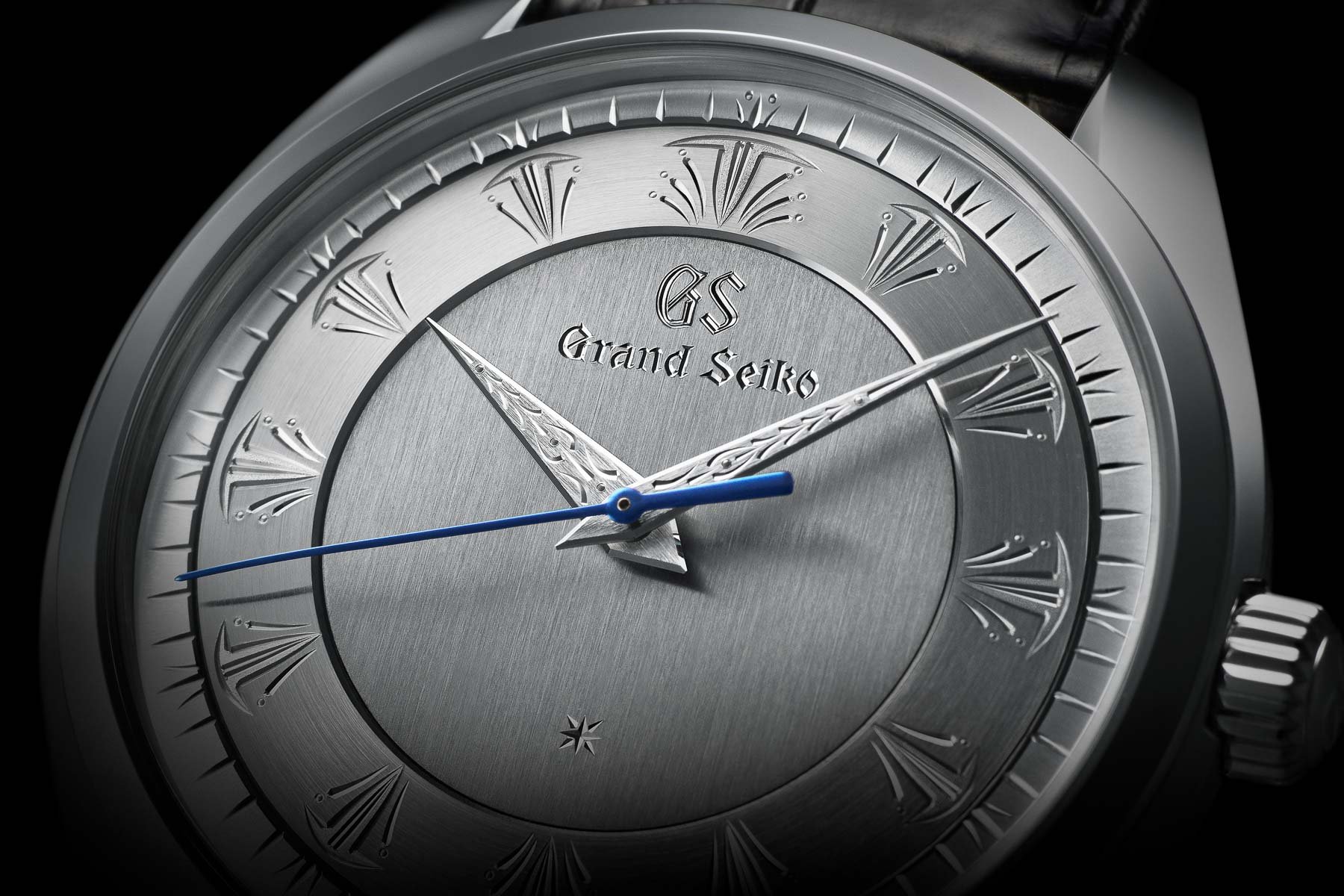 The SBGW263 has a 39mm platinum case. The basic shape debuted on the Elegance line in 2019 and it's one of my favorites. The hand-winding caliber 9S64 powers the watch. This version has a solid case back that's decorated with the 18-karat yellow gold Grand Seiko lion medallion. A black crocodile strap rounds out this dress piece. There will only be 20 of this Grand Seiko 60th Anniversary Limited Edition and it will sell in boutiques starting in July for €101,000.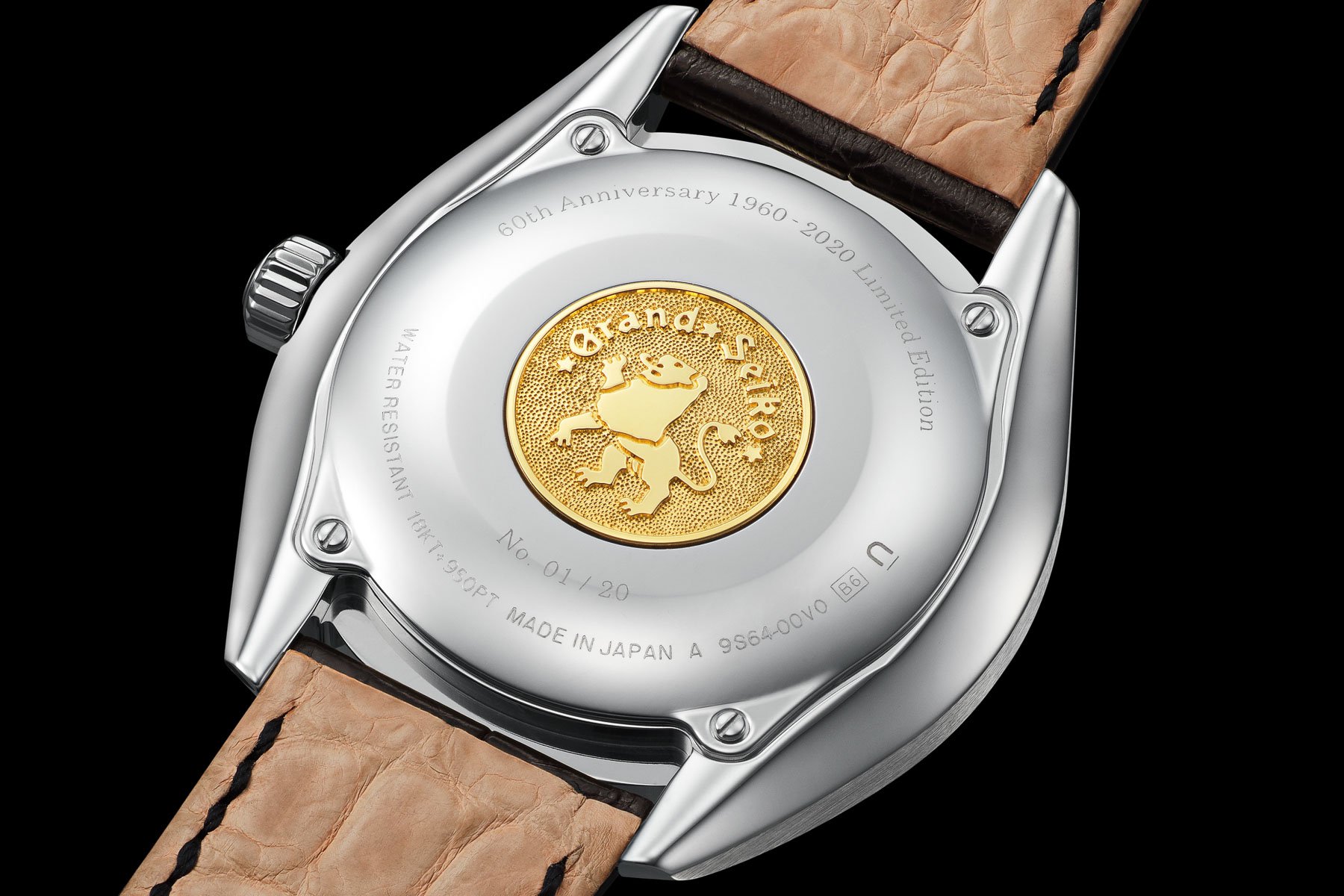 Genuinely limited editions
Last year, Grand Seiko introduced the SBGZ001, a platinum cased watch with an engraved "snowflake" case and dial. That was an absolute stunner. And I have no doubt that this SBGW263 will be the same. Is it ridiculously expensive? Goodness, yes. But that's the thing with genuinely limited editions. I am sure that all 20 pieces of this Grand Seiko 60th Anniversary Limited Edition will sell out immediately. This is the kind of high-end workmanship that I enjoy seeing. Even if only from afar.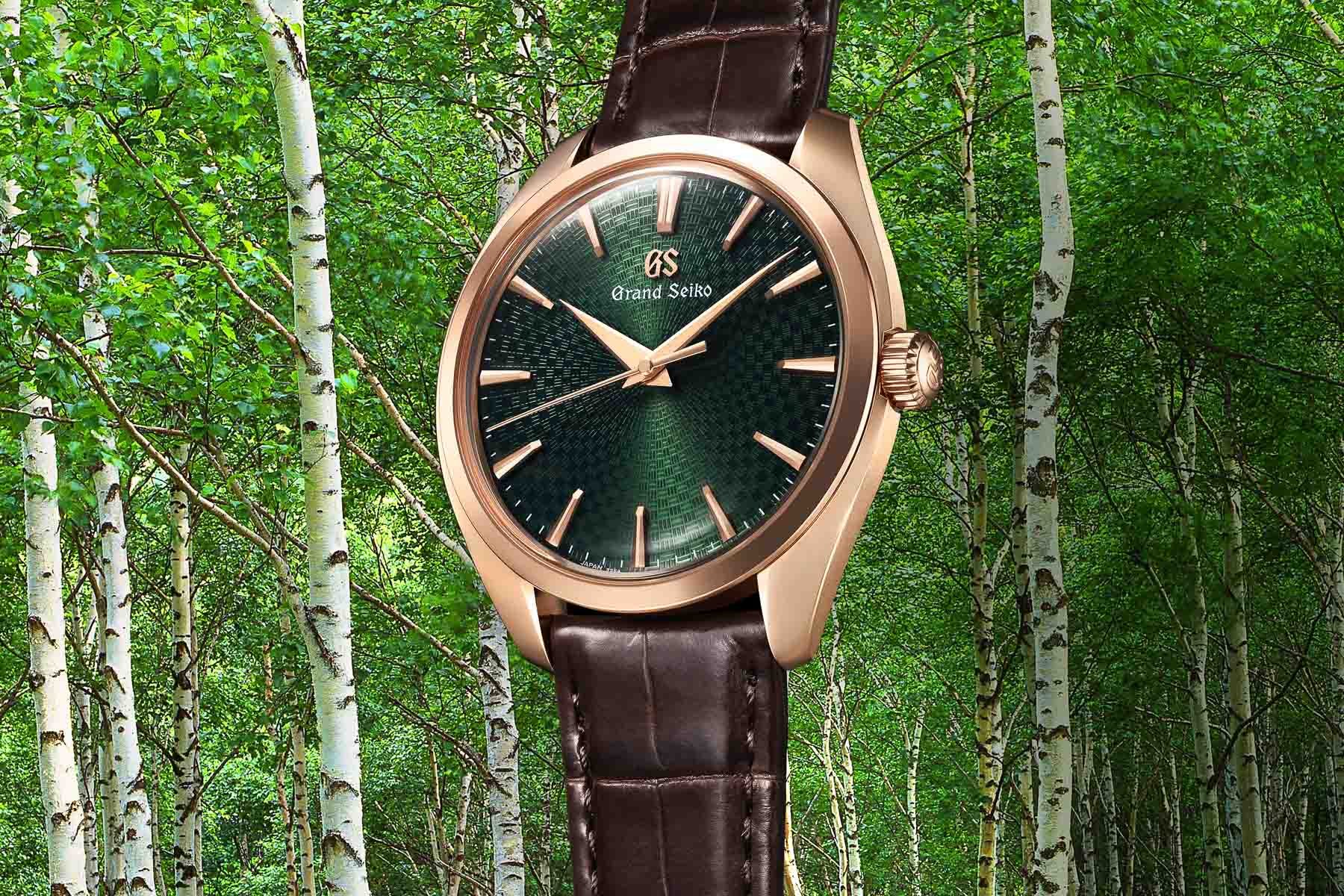 SBGW264 — Rose Gold with a Green Engraved Dial
The second model, reference SBGW264, comes in 18-karat rose gold and uses the same 39mm case shape as the platinum version. The centerpiece of reference SBGW264 is its machine-engraved green dial that echoes the forests of white birch trees in Shizukuishi. Grand Seiko mentions that at certain angles the intricate edges of the dial engravings look white like the bark on these trees.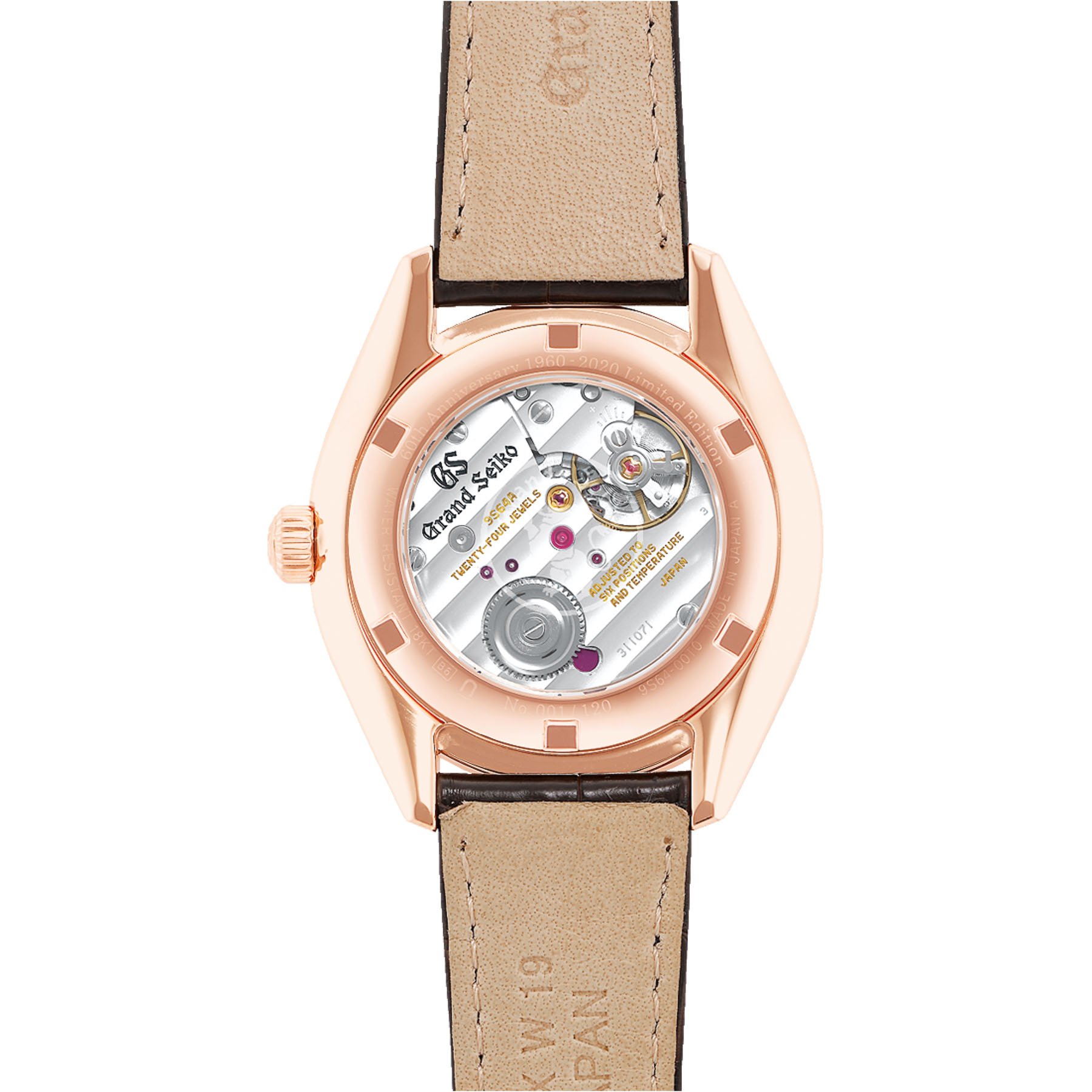 The hand-winding 9S64 enjoys another run out in reference SBGW264. The movement is visible via a display back. This model is available from July. If you want one, you had better be quick. Only 120 of these beauties are due to hit boutiques. Pricing is a bit more approachable at €25,000. The case material looks great next to the brown leather alligator strap.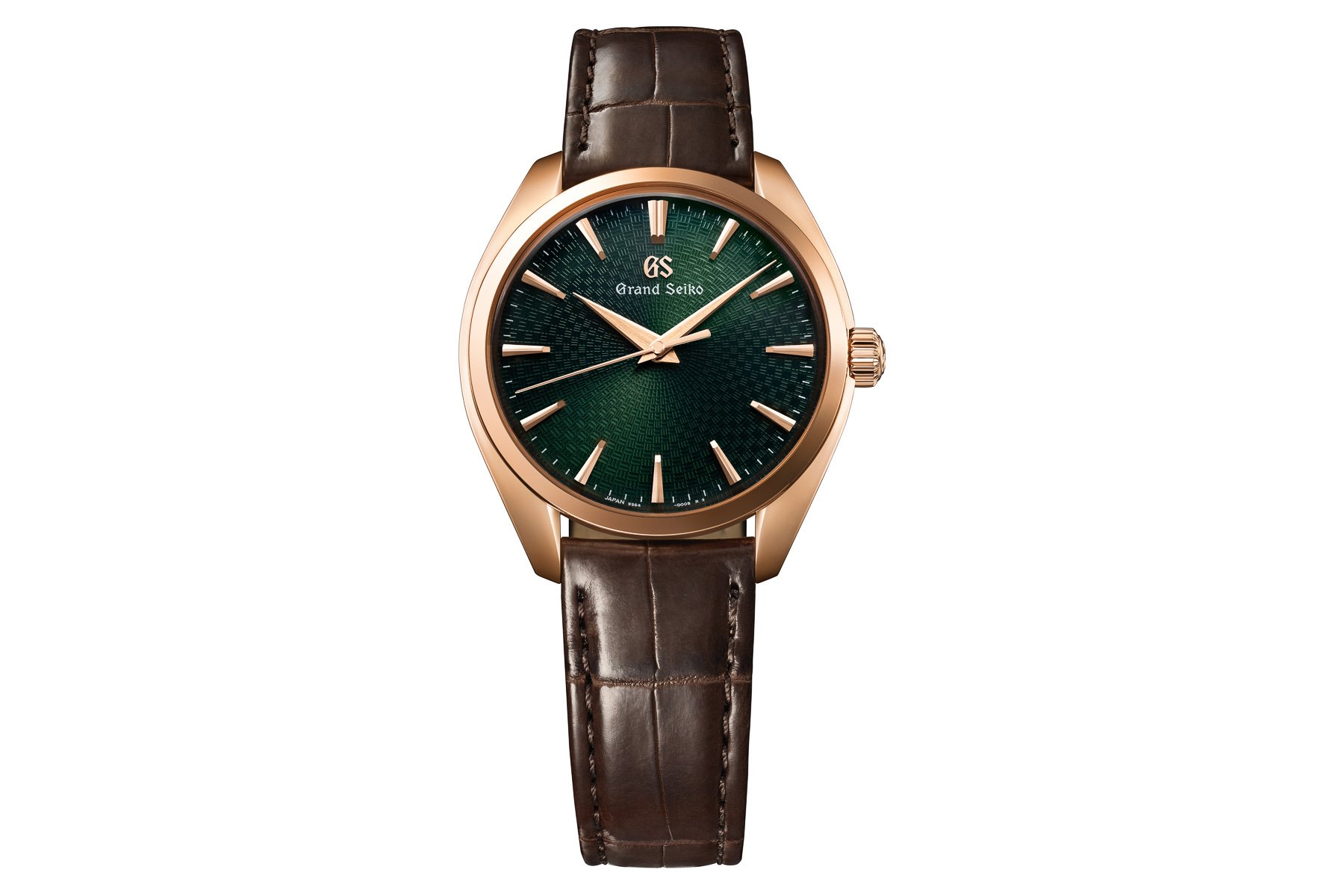 It's rare that I like the less expensive version of anything, but of the two Grand Seiko 60th Anniversary Limited Editions, the SBGW264 is my choice. The dial looks mesmerizing with all of its detail and it works beautifully next to the rose gold case. At this price, it's not for everyone, but I'd gladly take this over a more expensive Patek Philippe Calatrava.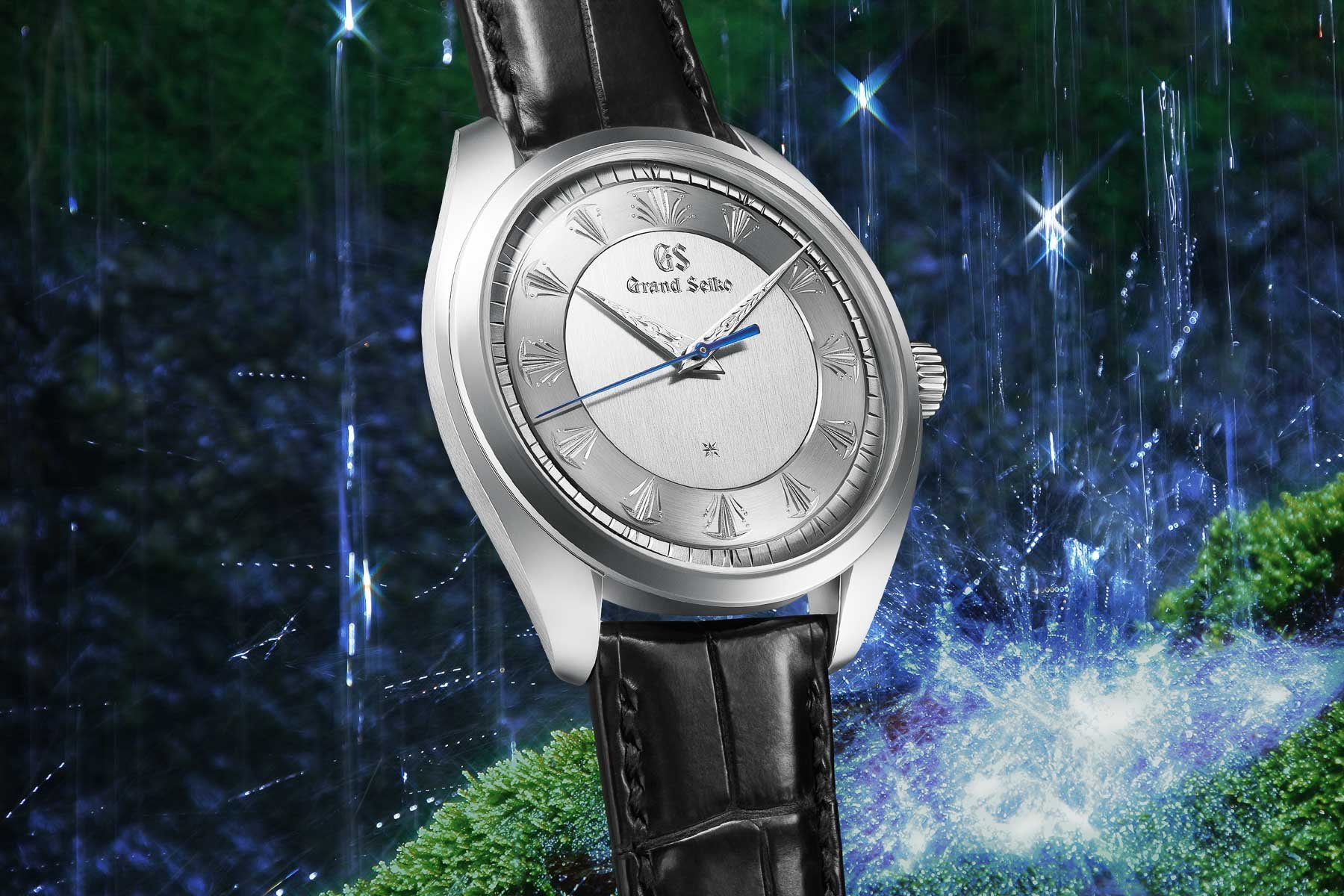 Final Thoughts
I think the brand has paid a fitting tribute to its history with these Grand Seiko 60th Anniversary Limited Edition pieces. The details look wonderful and truly show the artistry that's possible within the Shizukuishi studio. Also, I'm a big fan of this case. I truly believe it is one of the better shapes on the market today. We'll hopefully be back with some hands-on photos once the boutiques have these in stock.
Visit the official Grand Seiko site for more information on the SBGW263 and SBGW264.
Watch specifications
Model
Grand Seiko 60th Anniversary Limited Edition
Reference
SBGW263 SBGW264
Dial
SBGW263 - Hand engraved 18k white gold dial SBGW264 - Machine engraved green dial
Case Material
SBGW263 - 950 Platinum SBGW264 - 18k Rose Gold
Case Dimensions
SBGW263 - 39mm Diameter, 11.8mm Thickness, 44mm Lug to Lug SBGW264 - 39mm Diameter, 11.6mm Thickness, 44mm Lug to Lug
Crystal
High definition dual-curved sapphire crystal with anti-reflective coating
Case Back
SBGW263 - Solid with 18k yellow gold Grand Seiko motif. Closure via four screws. SBGW264 - Screw-in with display
Movement
Seiko caliber 9S64, hand winding, 24 jewels, adjusted to six positions, 28,800 vph, 72 hour power reserve
Strap
SBGW263 - black crocodile with three-fold clasp and push button release SBGW264 - brown crocodile
Functions
Time (HH:MM:SS)
Price
SBGW263 - €101,000. SBGW264 - €25,000.
Special Note(s)
SBGW263 limited to 20 pieces. SBGW264 limited to 120 pieces. Available in Seiko Boutiques globally beginning July 2020.