Is Citizen's Super Titanium CA7090 Retro Chrono A European Flavor?
Bringing vintage to the present
In the 1970s, Citizen not only introduced the world's very first solid titanium watch, but the brand also pioneered the solar-powered Eco-Drive technology in its analog movements. Half a century on, the Japanese giant has brought together these two exclusive technologies, topped off with a '70s motorsports design spin to interpret a retro-modern sports watch of our time. The result delivers an impeccably on-trend Super Titanium CA7090 chronograph featuring an integrated bracelet.
The Super Titanium collection is versatile. By that, I mean it encompasses a variety of models for different genres. Citizen also has a localized approach to marketing its core collections. As such, its product portfolio varies from one region to another. So, each time we review a new model, you may be privy to something not everyone in the world can get their hands on, and that's pretty sweet.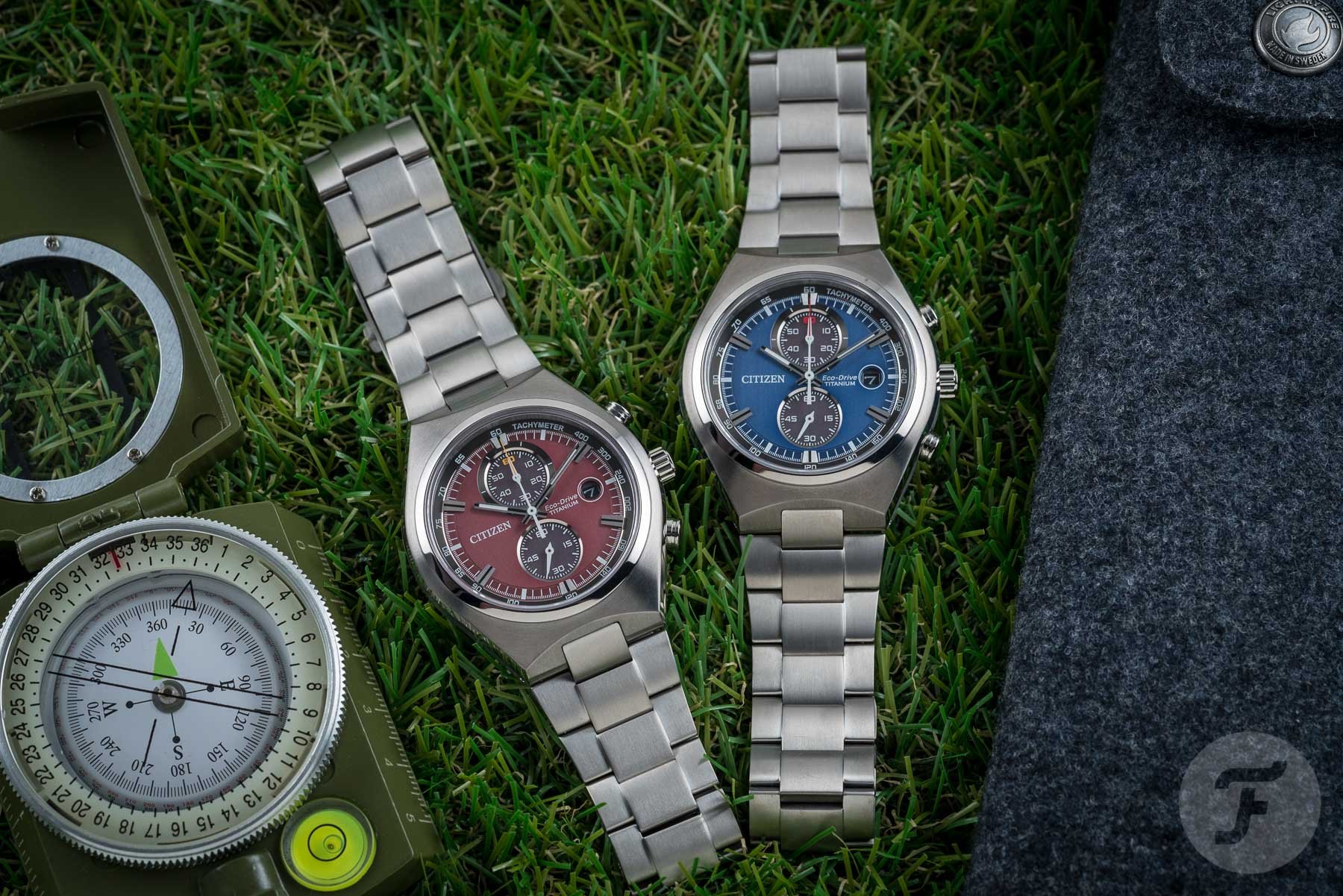 In this case, from what I gather, the Super Titanium CA7090 is a European offering. I haven't seen it available in other regions (at least through authorized channels). After sharing the news of its release here a couple of months ago, we finally get to spend some time with the Red CA7090-87X and the Blue CA7090-87L variants.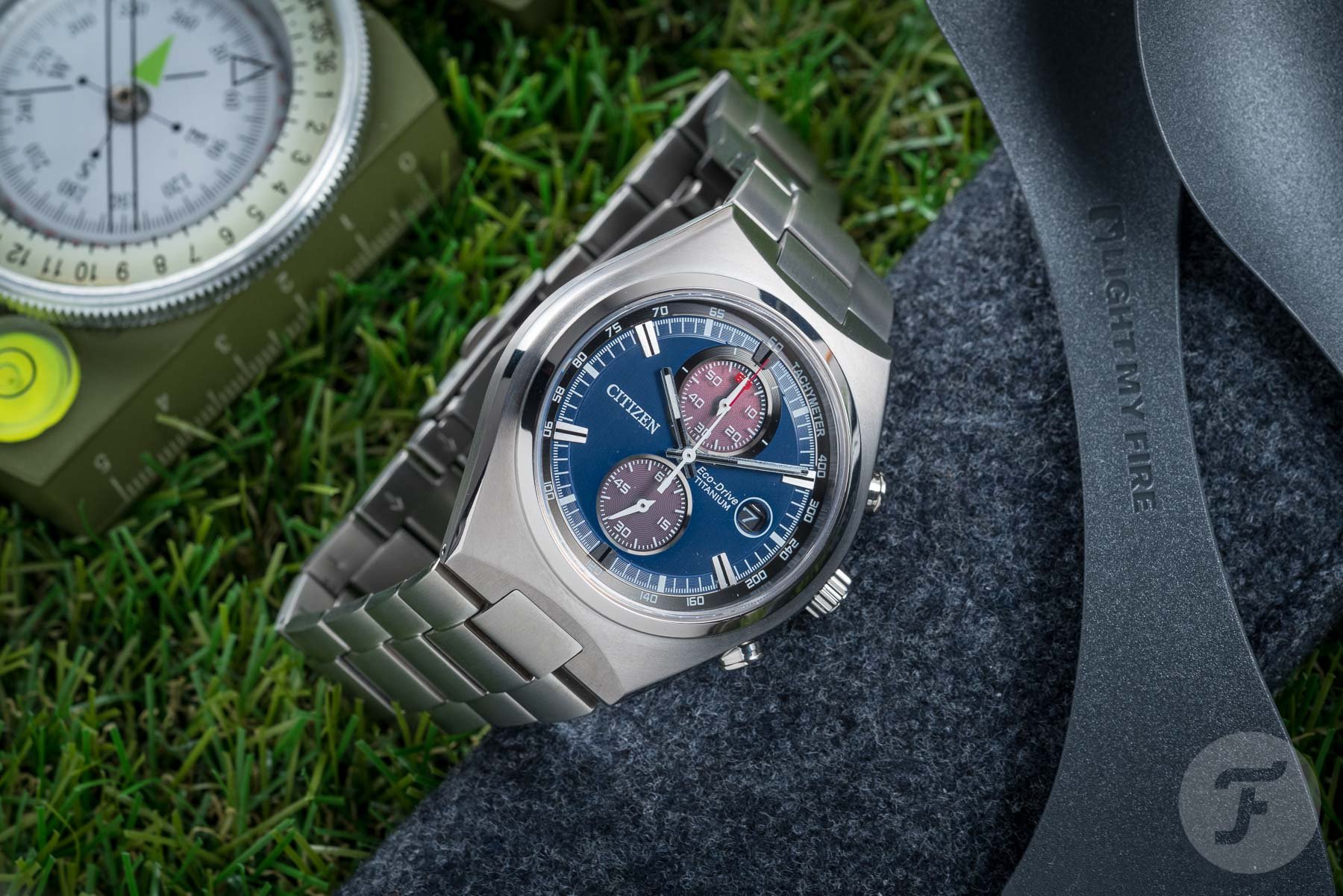 Vintage car and '70s design inspirations
Aesthetically, the 43mm chronograph is characterized by a vertically-lined twin-register layout in blue or red. The two-layered dial has a solid metal surface and a polycarbonate underplate protected by a sapphire glass. The sub-dials are outlined with metallic details that mimic the look of vintage-car speedometers. The circular grooves on the sub-dials and around the minute track offer a visual contrast to the vertically brushed upper dial. In the absence of a rotating bezel, the tachymeter is featured on the rehaut. The analog and chronograph displays feature luminous hands, applied indices, a sweeping chronograph seconds hand, and a round date window at 3 o'clock.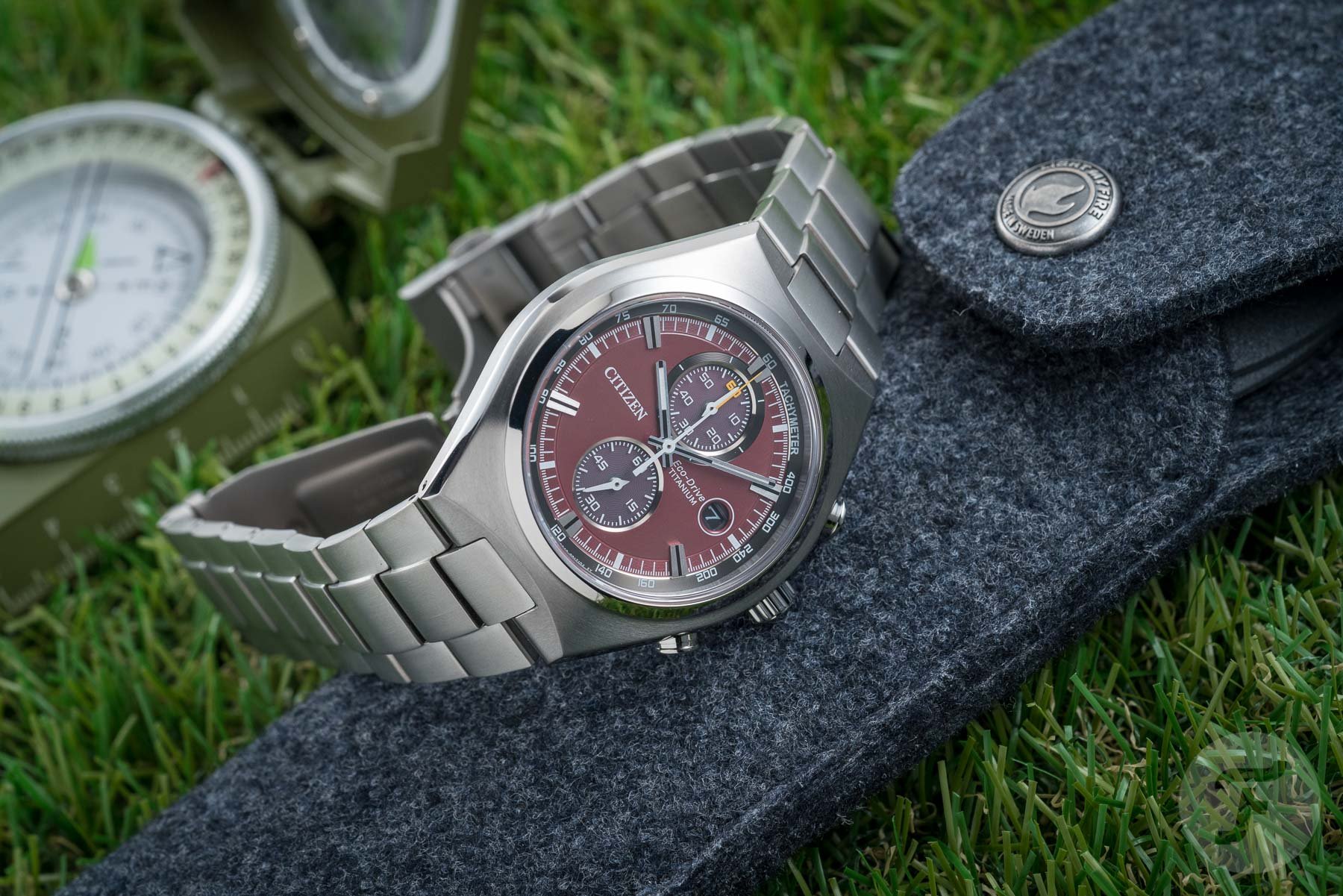 Modern elegance
The CA7090 is handsomely sporty in its full-metal armor without being thicker than it needs to be. It comes with a slender bracelet and a 11.3mm profile, and it weighs just 92 grams. In fact, the whole case body — including the pillbox crown, round pushers, and three-link integrated bracelet — is all made out of the namesake lightweight material, Super Titanium. The surfaces have a silver-tone dull metal sheen, whereas the buttons and bevels on the case have a mirror-polished finish.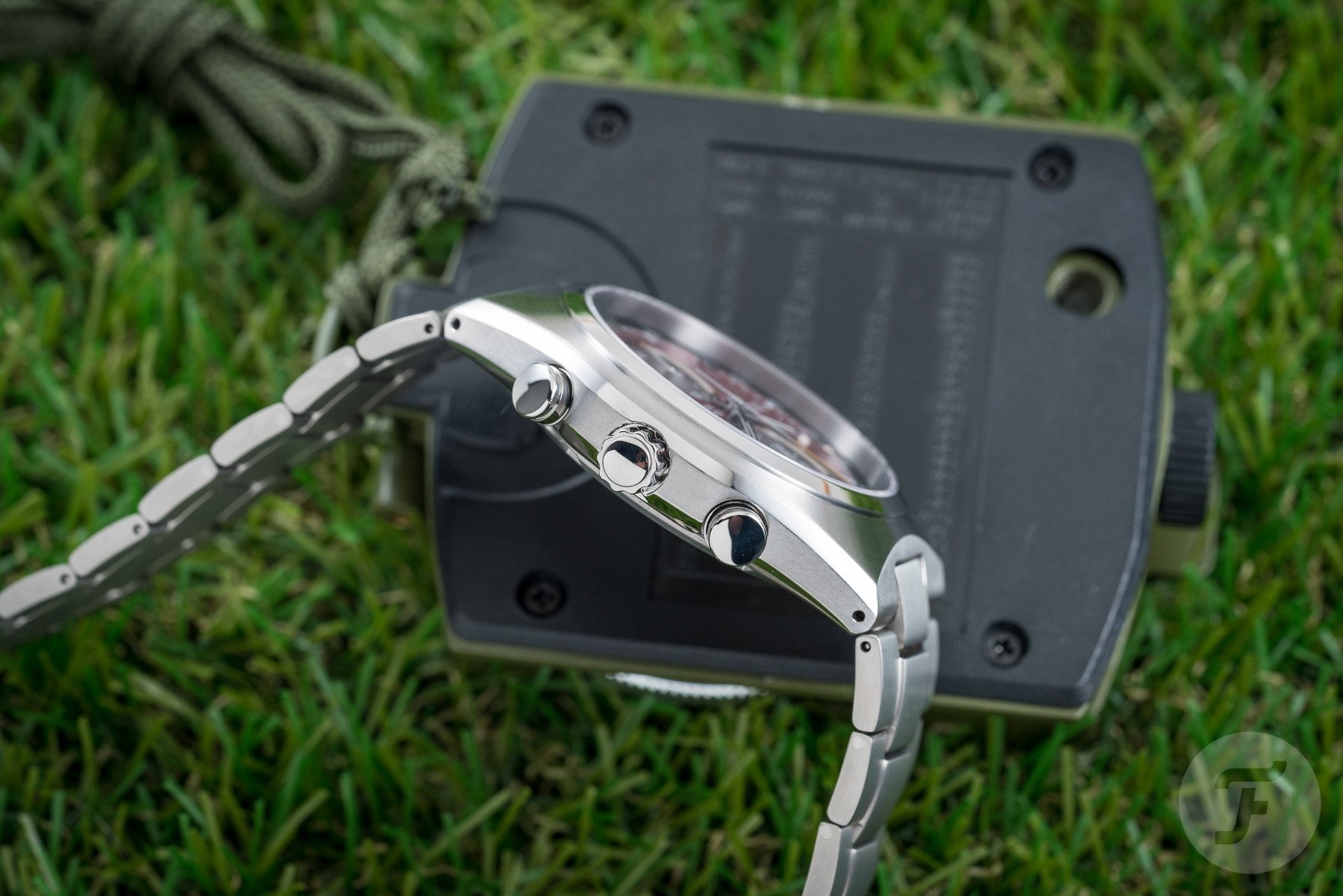 Super case-material properties
The watch feels smooth and comfortable on the skin with its screwed-in solid case back. Though titanium is naturally hypoallergenic, Super Titanium makes for an even more superior choice for a sports watch. It has undergone Citizen's proprietary surface-hardening treatment called Duratect, to become "Super". Who can see the downside of having a watch in the wild which is rust-resistant, 40% lighter, and 50% more scratch-resistant than regular stainless steel? It could even serve you well out at sea given it's water-resistant to 100 meters.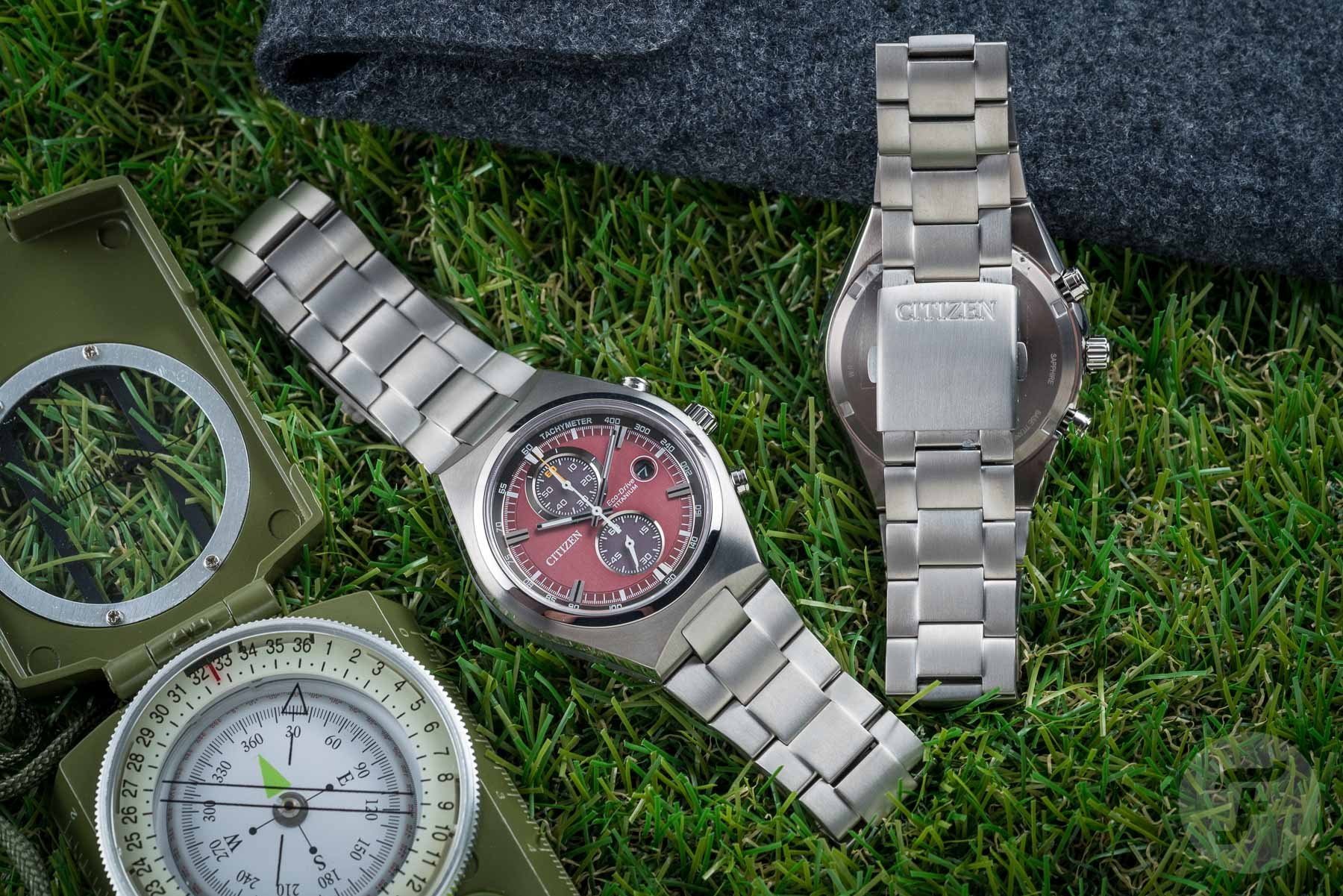 Trendy styling
That's not to say that it couldn't pass as a sporty dress watch. The Super Titanium CA7090 has a really attractive contour. It flows smoothly from the case sides to the crescent-shaped case ends, which incorporate the lugs and integrate the bracelet well. The curves perfectly complement the vintage-car-inspired round detailing to complete the design scheme for an evocative retro-modern style. I can see why there have been comments referencing the stylistic similarities of the CA7090 to the Highlife from Frederique Constant. From what I can see, though, they are actually two different animals with entirely different design codes from front to back. You can take a closer look at our recent Highlife coverage here to judge for yourself.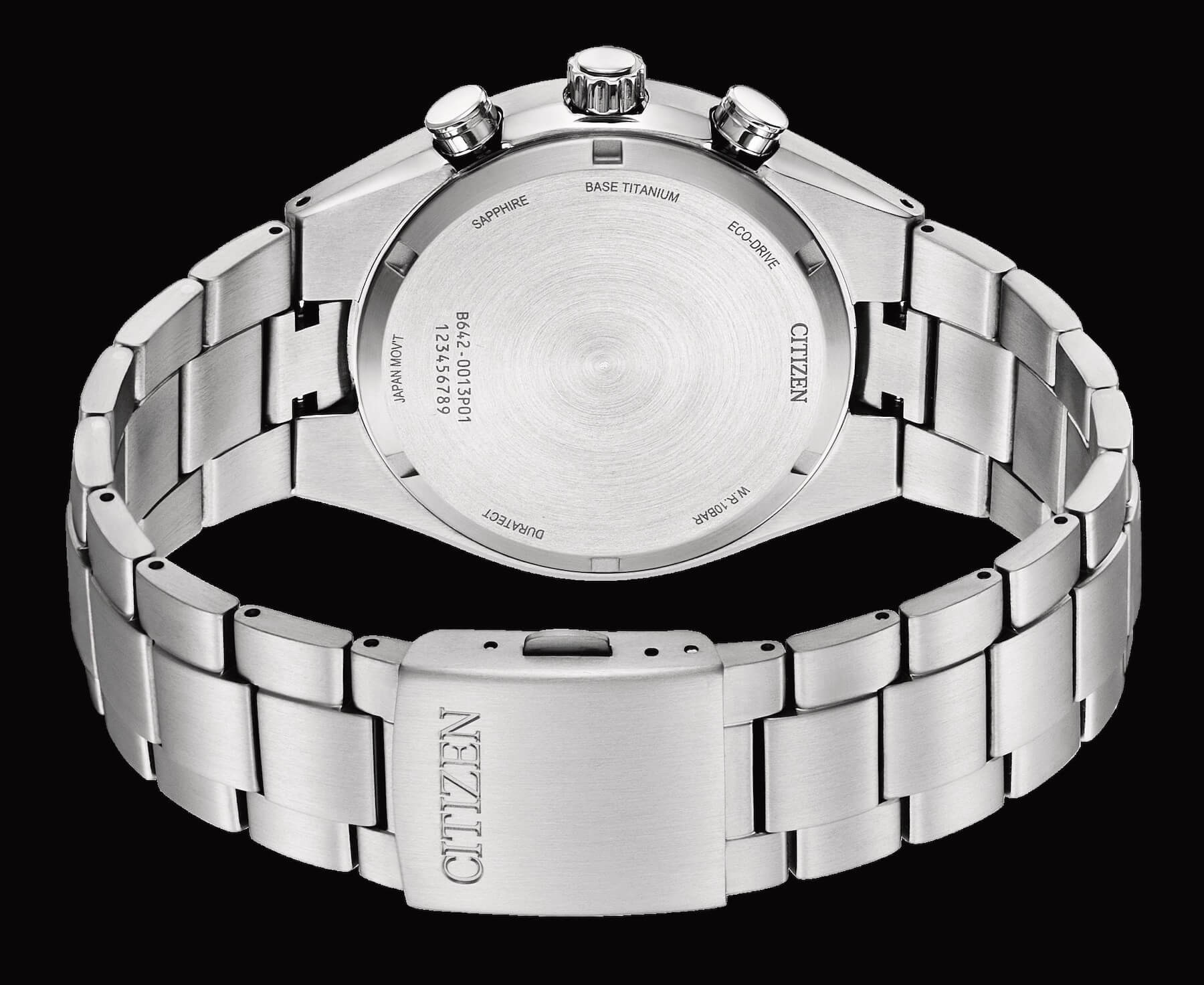 Sustainable energy source
The Super Titanium CA7090 houses the Citizen B642 Eco-Drive caliber. This analog movement has an accuracy of ±15 seconds per month. Eco-Drive is hailed as Citizen's sustainable solar technology. It allows a watch to convert any light source into energy to run itself, even in dim conditions. For this chronograph, the sub-dials are where external light can pass through to power the Eco-Drive movement. On a single full charge, the watch can operate for 210 days (around seven months) without any reason to worry about the battery.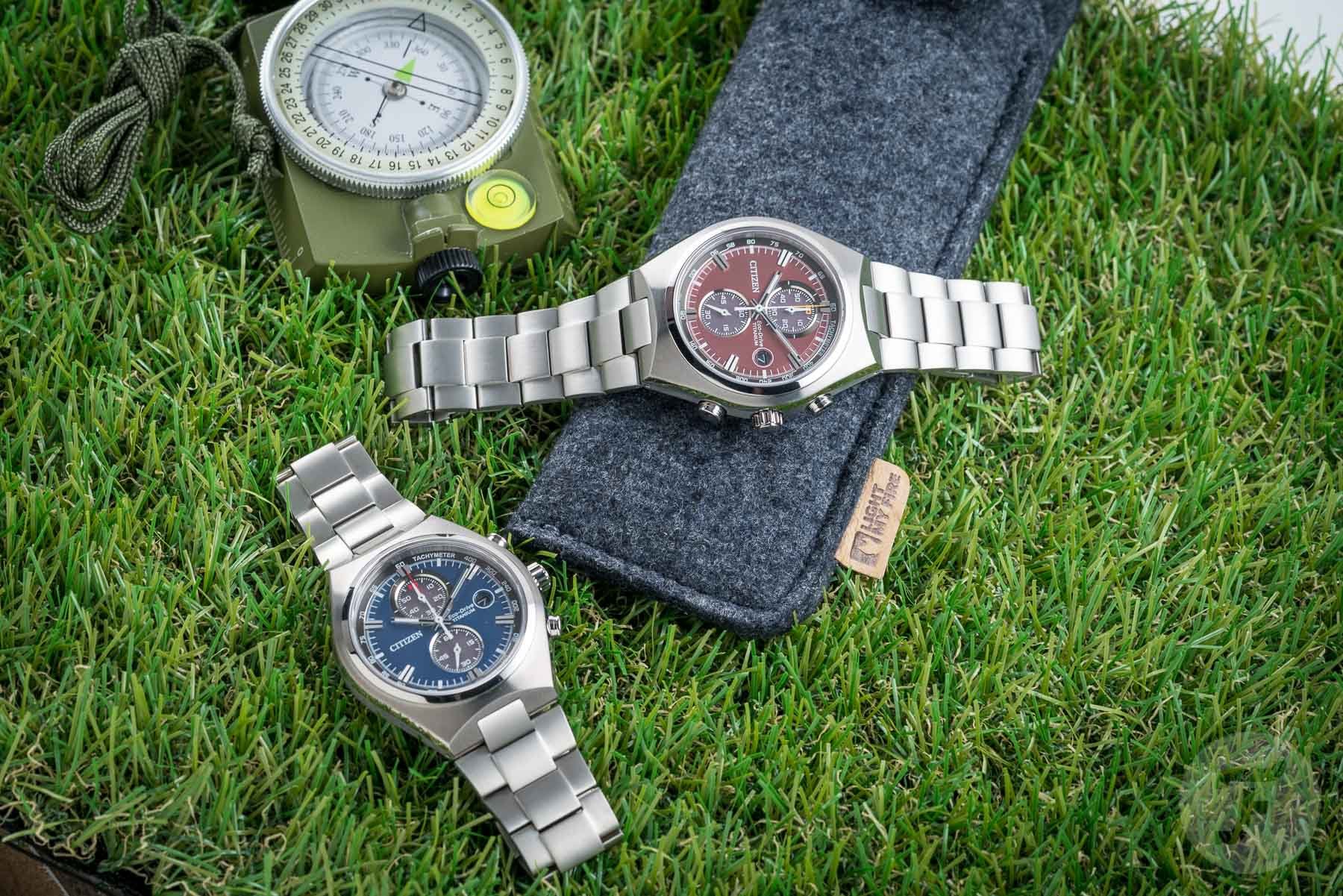 Closing thoughts
All in all, the aesthetics of the Citizen Super Titanium CA7090 are a welcome flavor for Citizen's European lineup this year. It offers ample mainstream consumer appeal as well as a design hook for timepiece enthusiasts. The size certainly rules me out, but it would fit nicely on a lot of wrists in this region and beyond. The material and movement choices are top-notch considering Citizen's array of patents, making it a one-of-a-kind value proposition.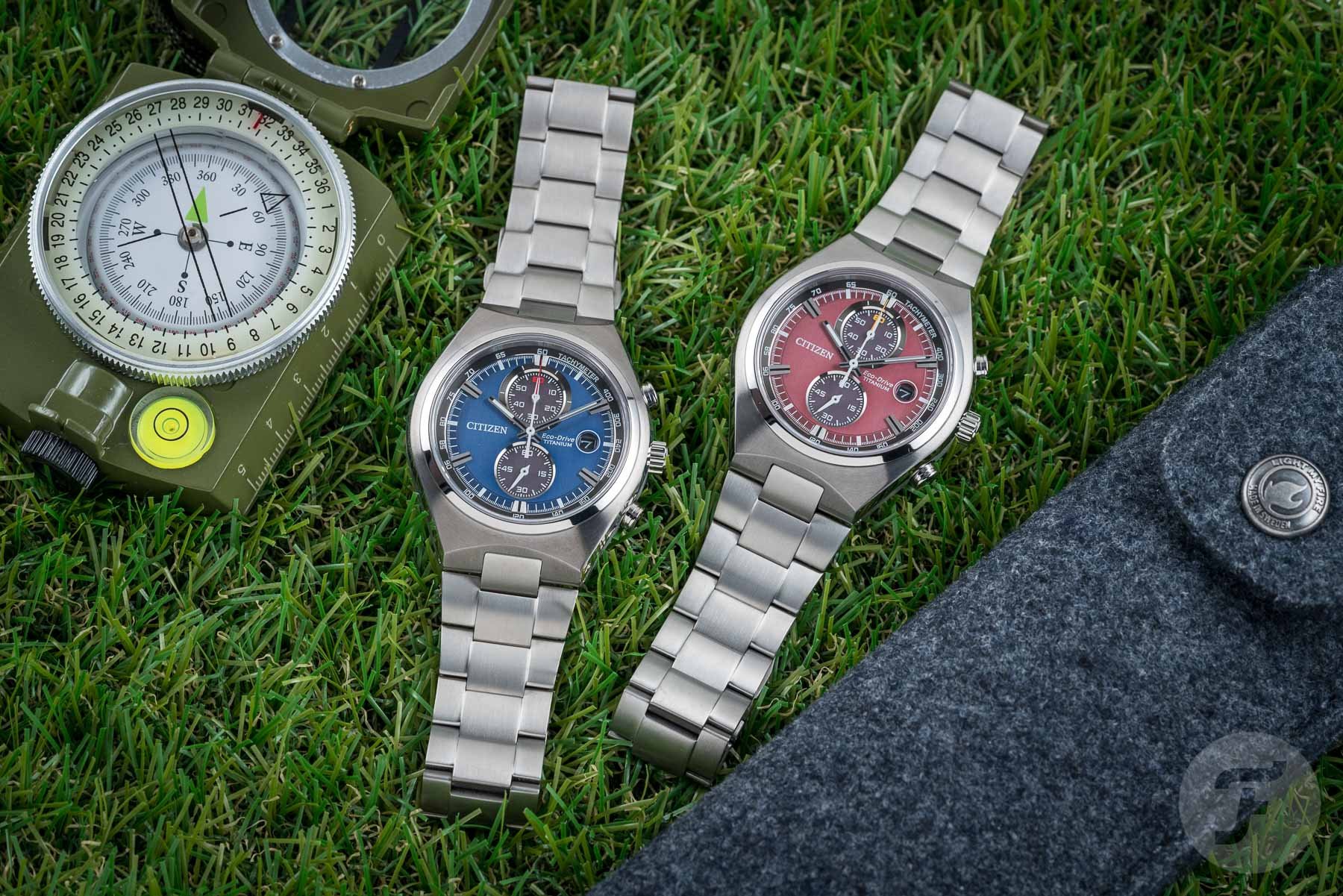 The Citizen Super Titanium CA7090 comes in three color variants. Apart from the blue and red, there is also a black version, and each is priced at €329. For more information, visit Citizen's EU website. And as always, share your thoughts in the comments below!