Hands-On Review With The Grand Seiko SBGW257 And SBGW259 Watches
A couple of sleeper hits from the Japanese giant
I never get tired of getting new watches in hand. Even after thousands of timepieces have passed through my possession, I remain surprised at how surprised I am still able to be. The more watches I encounter, the more I must remind myself to keep an open mind and to get them on the wrist. If I'd ignored that sage advice, I might still be sleeping on the Grand Seiko SBGW257 and SBGW259.
The Grand Seiko SBGW257 and SBGW259 watches would not have been watches I'd have gravitated to in the boutique. "Why not?" I hear you cry. "Do you not think they're beautiful?" Well, yes, actually, I do think they're beautiful. In fact, I would go as far as to say that their beauty far outstrips almost anything else the brand has thus far put out this year. But these are not showy watches. The gold (SBGW258) version — which we reviewed here — is far more "in your face". Would I have taken a look at that piece in the boutique? Sure. But would I wear the unapologetically bright yellow gold case with trainers? Probably not. But when it comes to the SBGW257 and SBGW259 watches that would be possible. And, for many people, that's a big deal.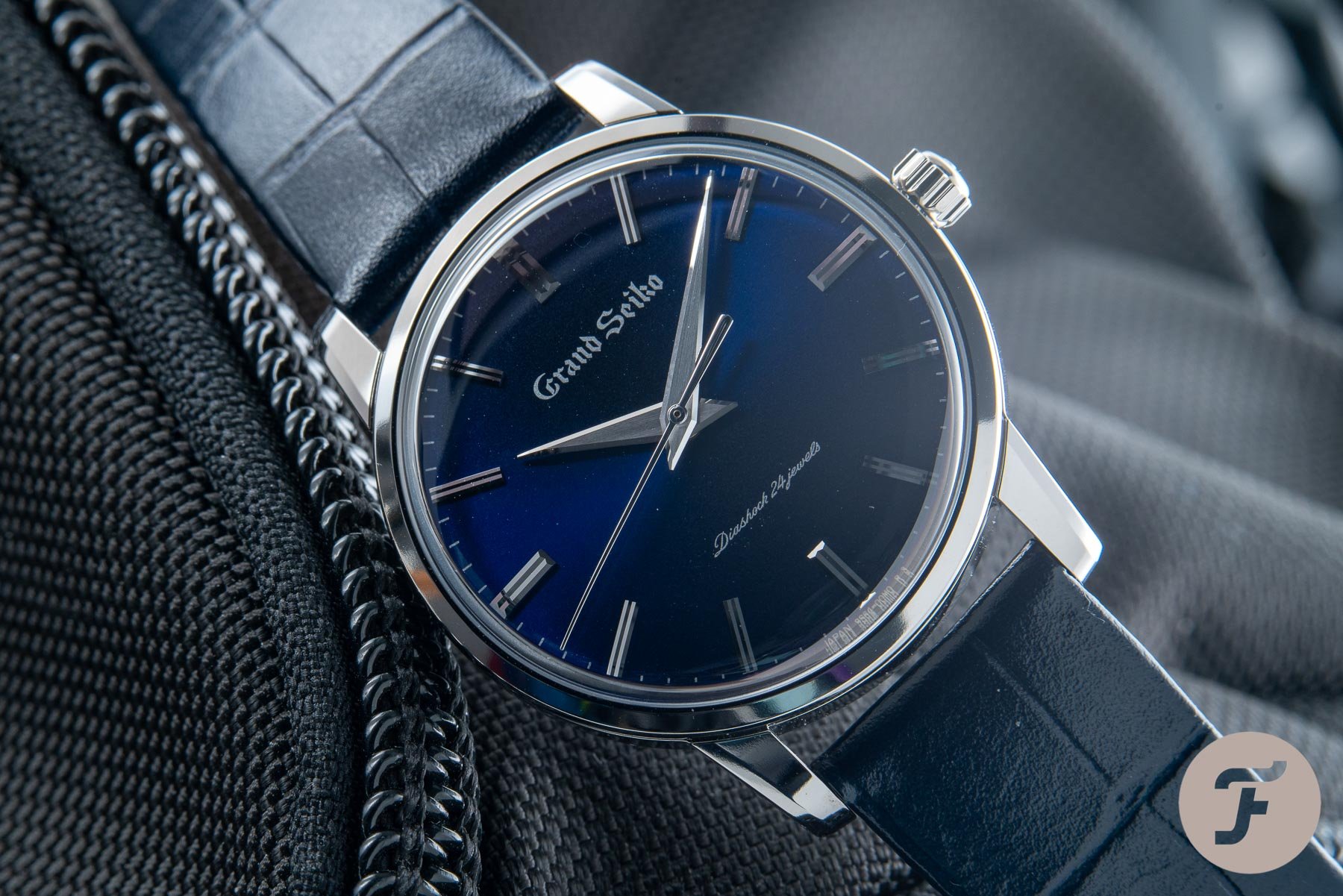 Quiet classics
They are quiet classics. In platinum (SBGW257) and "Brilliant-hard titanium" (SBGW259), these two pale princes slide under the radar a lot easier than the storied remake in yellow gold. What is perhaps most interesting about this trio of timepieces is the way in which the Grand Seiko wordmark is applied to each of their dials. Rather than a uniform decoration system (which would never do for a brand of such refinement), Grand Seiko has opted to engrave the wordmark into the white gold dial (which is matched by 18-karat white gold hour markers) of the SBGW257, raised and polish the wordmark on the SBGW258, and pad-printed the wordmark of the "entry-level" SBGW259.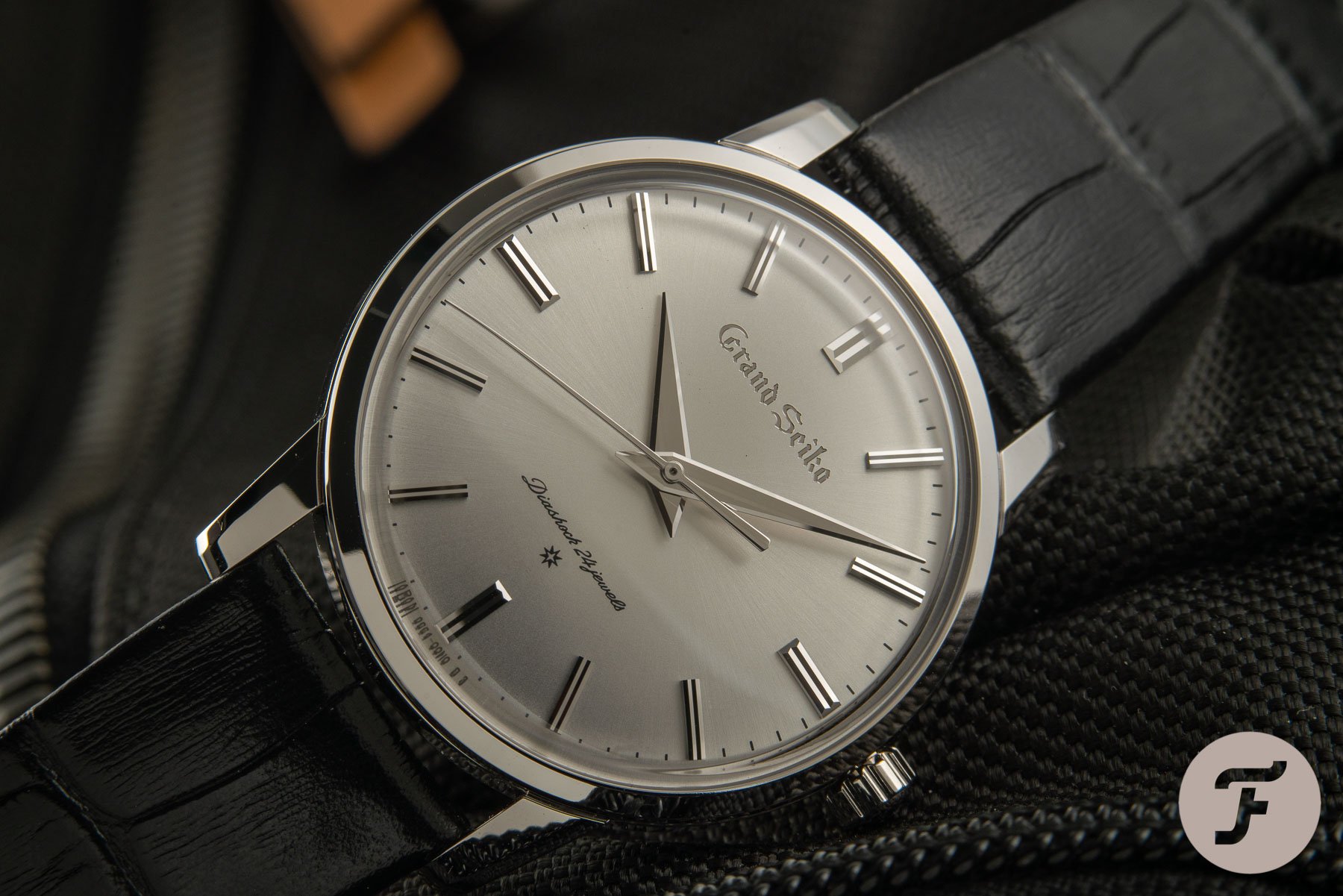 This is a nice, albeit unusual, touch. Normally, my general design sensibilities lead me in the direction of uniformity across range-mates. However, in this instance I must admit I find this touch charming. I think it is most attractive because it gives each dial a distinct character. Beyond just the color or the material used for the hour markers, to have the name of the brand brought to life in an individual way is a twist of flair we're perhaps not used to associating with the brand.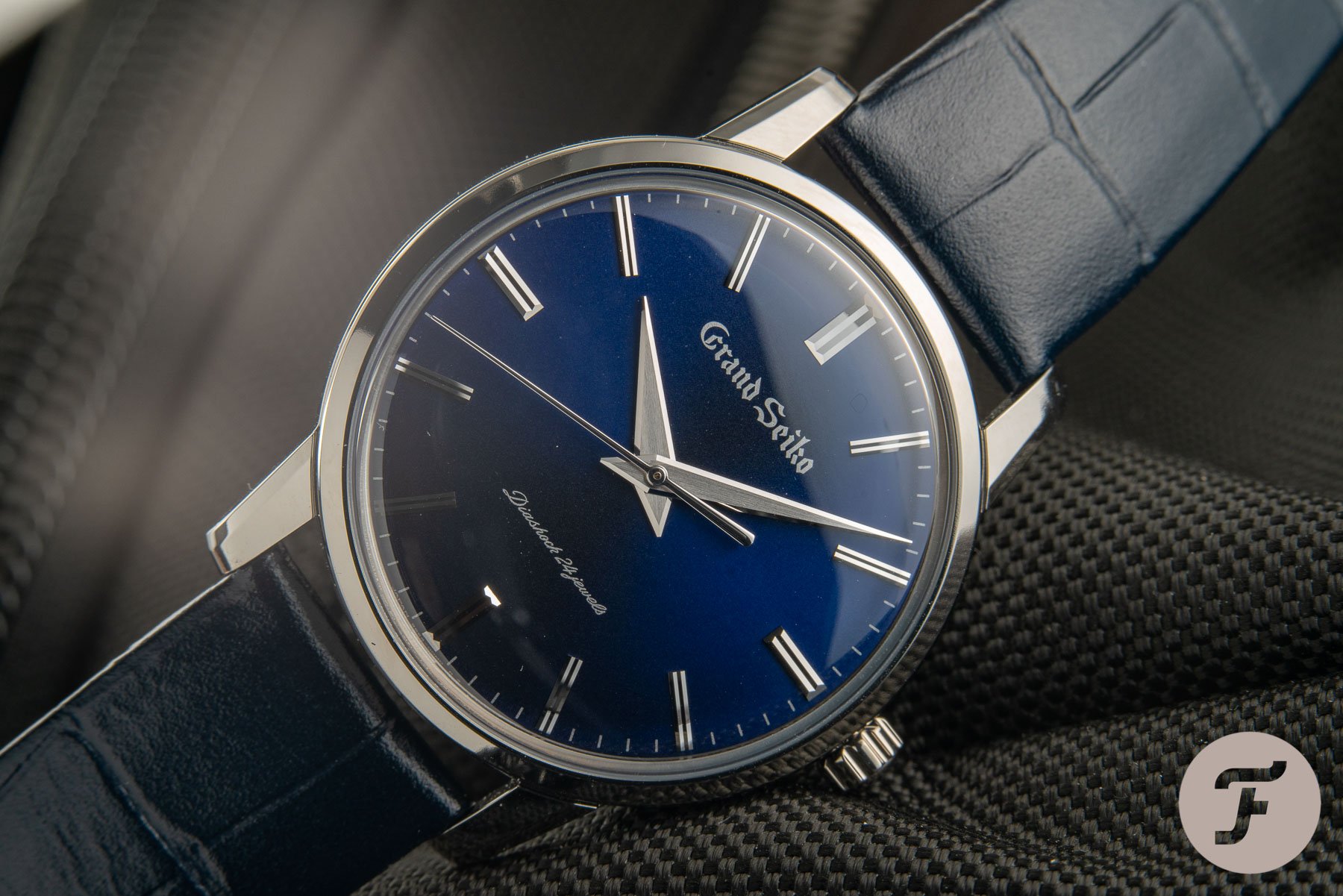 A daily companion?
The SBGW257 in platinum is not exactly my idea of a beater, however versatile it is schematically. The SBGW259, however, is a really wearable watch. The brilliant-hard titanium is — surprise, surprise — brilliantly hard and — wait for it — brilliant. This "whiter" titanium has an unbelievably shiny surface. It is light on the wrist and comfortable to wear out of the box thanks to titanium's low conductivity (oddly, this means it feels warmer to the touch than gold, platinum, or steel, although I cannot confess to ever getting "wrist freeze" in the past).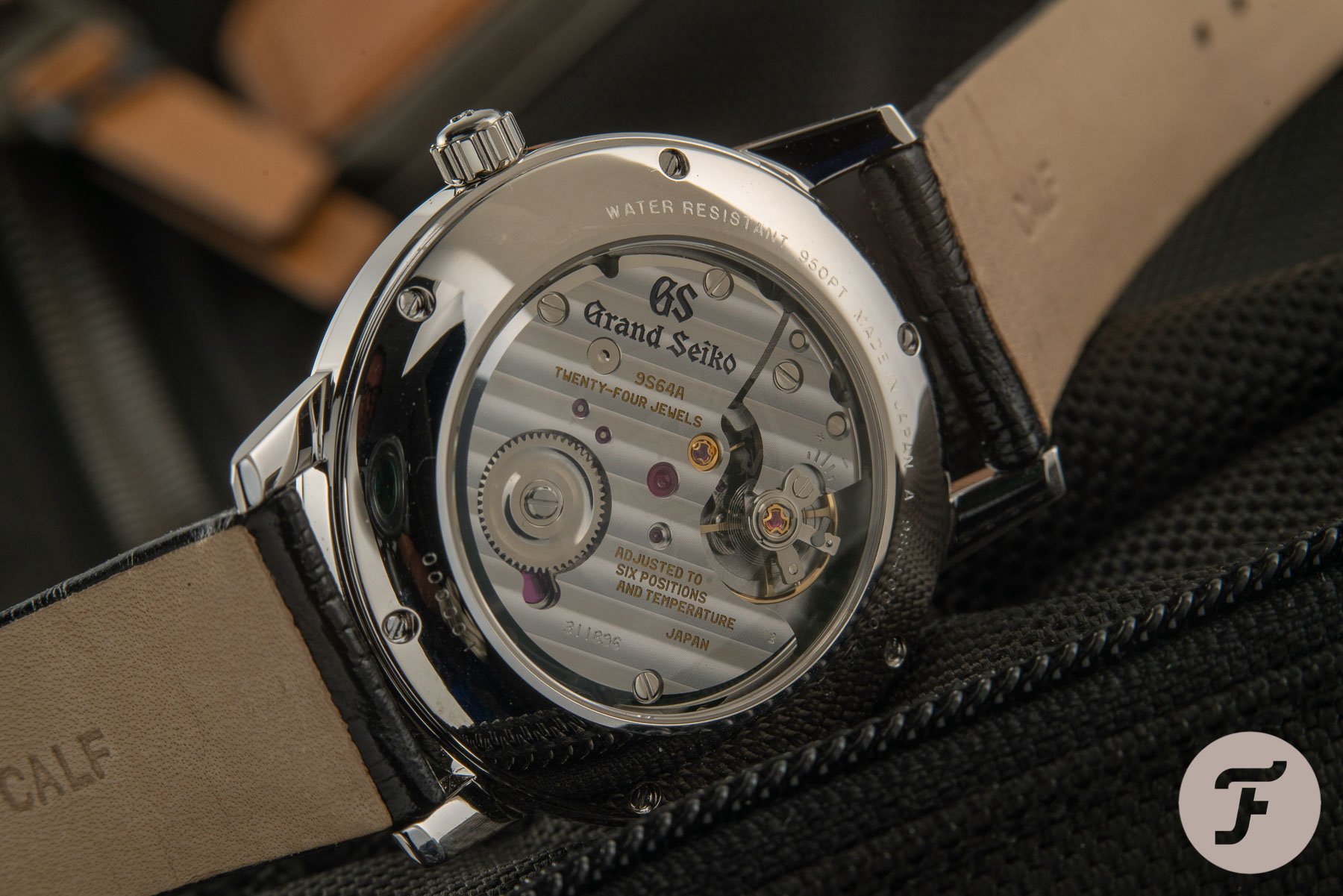 The blue dial certainly gives this watch a more casual angle. And yet, thanks that dial being elegantly finished, it would sit just as well on an executive's wrist. The case a very wearable 38mm wide and 10.9mm tall (giving it a decent amount of wrist presence despite the diameter verging on the classical side of things). Both cases have water resistance to 30 meters and are able to fend off magnetic forces of up to 4.800 A/m. Crocodile leather bands jack up the traditional vibes, but the sharpness of the case machining, the flawless polish of the hands and hour markers, teamed with dials that seem to leap off your wrist, all amount to piece that rather looks like it has stepped back in time from the far-flung future.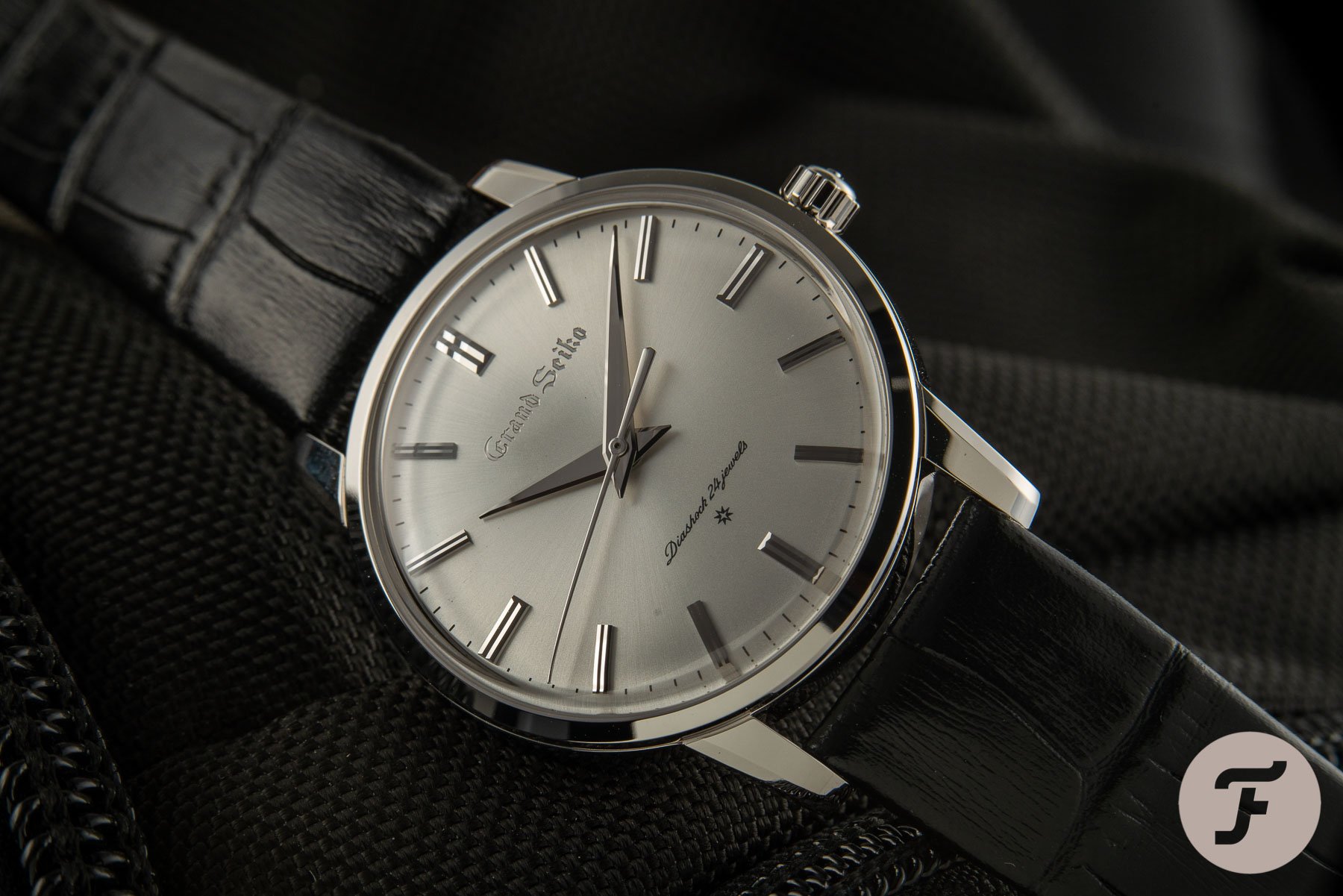 The next 60 years
In short, I think the Grand Seiko SBGW257 and SBGW259 models are both ideal ambassadors for a brand that, after 60 years on this Earth, is really starting to come into its own. It is no longer about Grand Seiko stepping out of the shadow of Seiko. For the watch community, that distinction is clear enough. No, the next 60 years of Grand Seiko are about taking over the industry. With models such as these, that looks all the more doable.
The Grand Seiko SBGW257 in platinum with a white gold dial and indices is priced at €39,000, while the Grand Seiko SBGW259 with a brilliant-hard titanium case and luscious blue dial retails for a surprisingly approachable €8,300. Learn more about both models and the brand here.