Hands-On: Timex MK1 Mechanical Watch
About as good as it gets at this price point
We take a look at a fun and highly affordable release in the guise of the Timex MK1 Mechanical. Spoiler alert: for this price, this is about as good as it gets.
The rise of Timex has to be one of the more fascinating stories over the past several years. Historically, Timex was America's version of Seiko. They were known for making inexpensive, yet durable watches with hundreds of styles. When I was a kid, their mechanical time teacher watch was a typical gift at some point. Somehow, though, the company faded a bit during the later '80s and '90s. While watches like the Ironman series kept them well afloat, their mechanical watches disappeared. The hand wound Marlin kicked things off several years ago and continues to be a success. Today's Timex MK1 Mechanical (I mentioned it on a recent podcast with Balazs), though, makes things even more interesting and even got me to break out the credit card.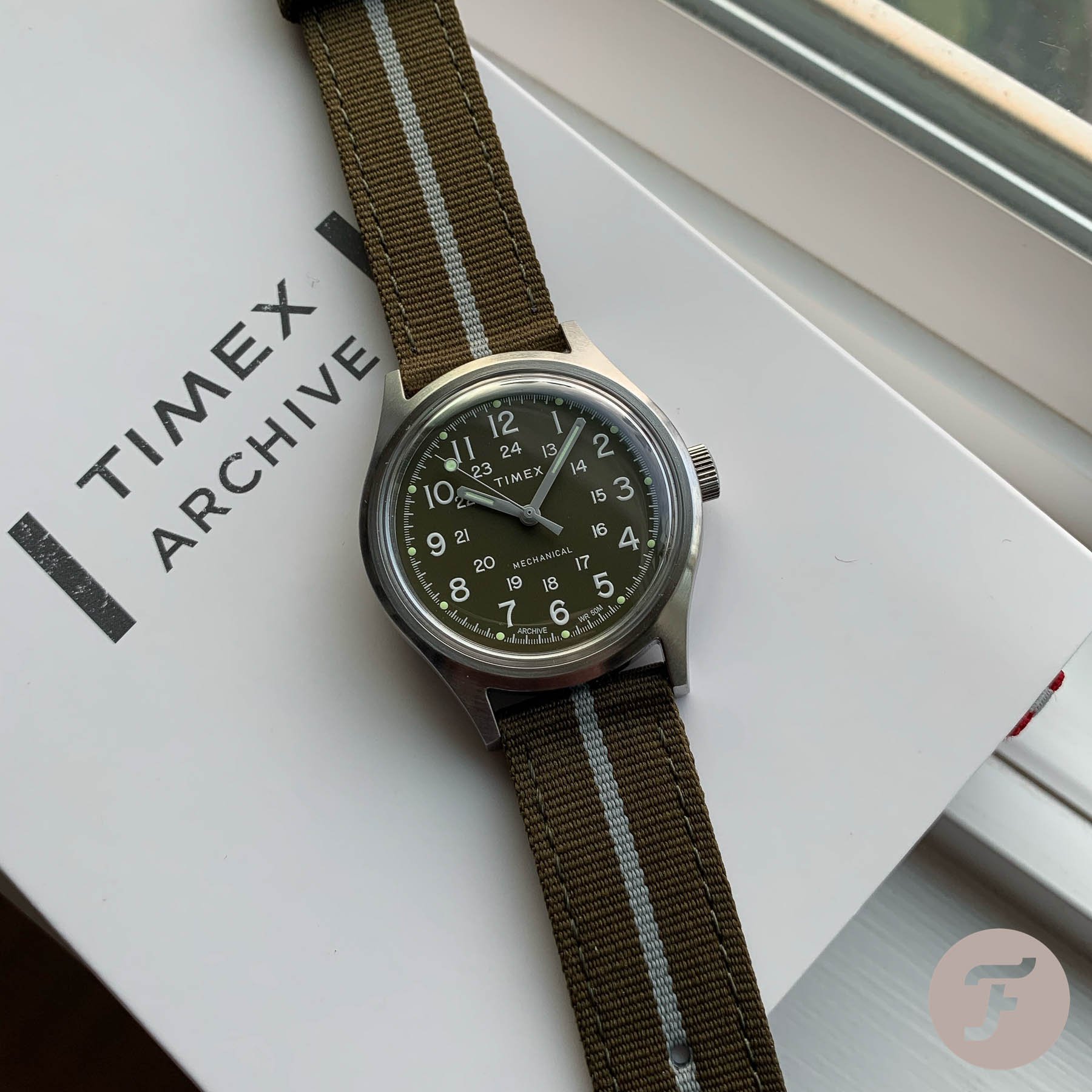 The Timex MK1 Mechanical
It took a bit of internet sleuthing to find out that Timex had never really supplied watches to the US Military. I was surprised by this because, as a youngster, I palled around with a number of kids with fathers who had served in Vietnam. Several of their dads had these plastic disposable manual wind watches in toolboxes and other places. I guess this is why I grew up thinking that the Timex Camper was an officially issued watch, but it was just a typical watch available at the PX. A jaunt over to Worn and Wound tells us that Timex was working on something for the government, but these were around for a very short while and in 1982. Timex decided to honor these watches with a modern metal version called the MK1 several years back, but it was only available in quartz. Earlier this Summer, they answered the bell and gave us the Timex MK1 Mechanical.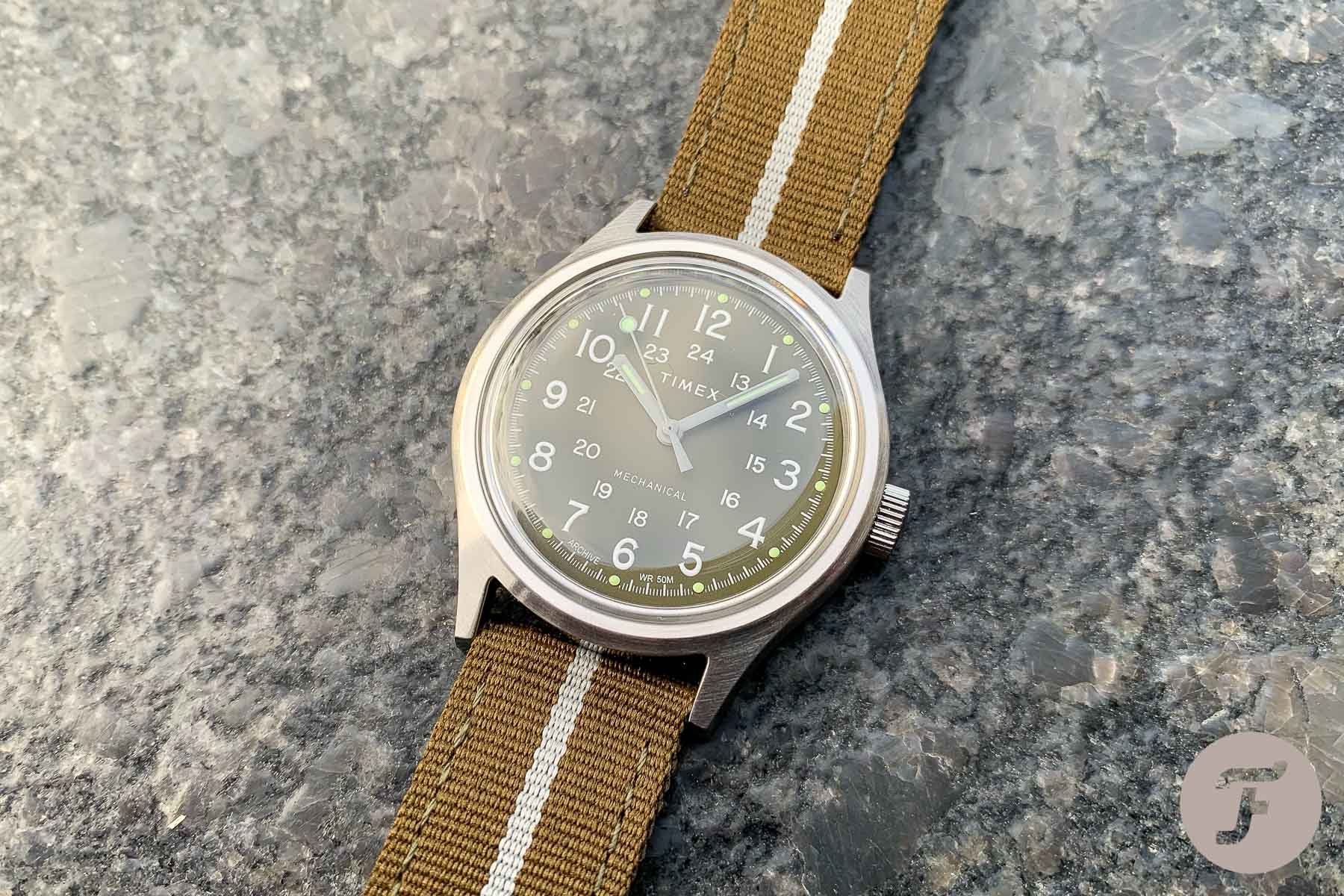 Hand-winding with great dimensions
When I say "mechanical," I am happy to report that it means hand winding. The Timex MK1 Mechanical uses a basic 20 jewel movement that comes out of China. From what I gather, it's the same movement as in the Marlin and that means that it's a utilitarian worker. You read the odd report about non-runners, but this really seems to be the exception. This movement sits inside a 36mm stainless steel case with 18mm lugs, a length of 43mm, and 10.5mm of thickness. It comes on a two-piece nylon strap with a signed pin buckle and quick release spring bars.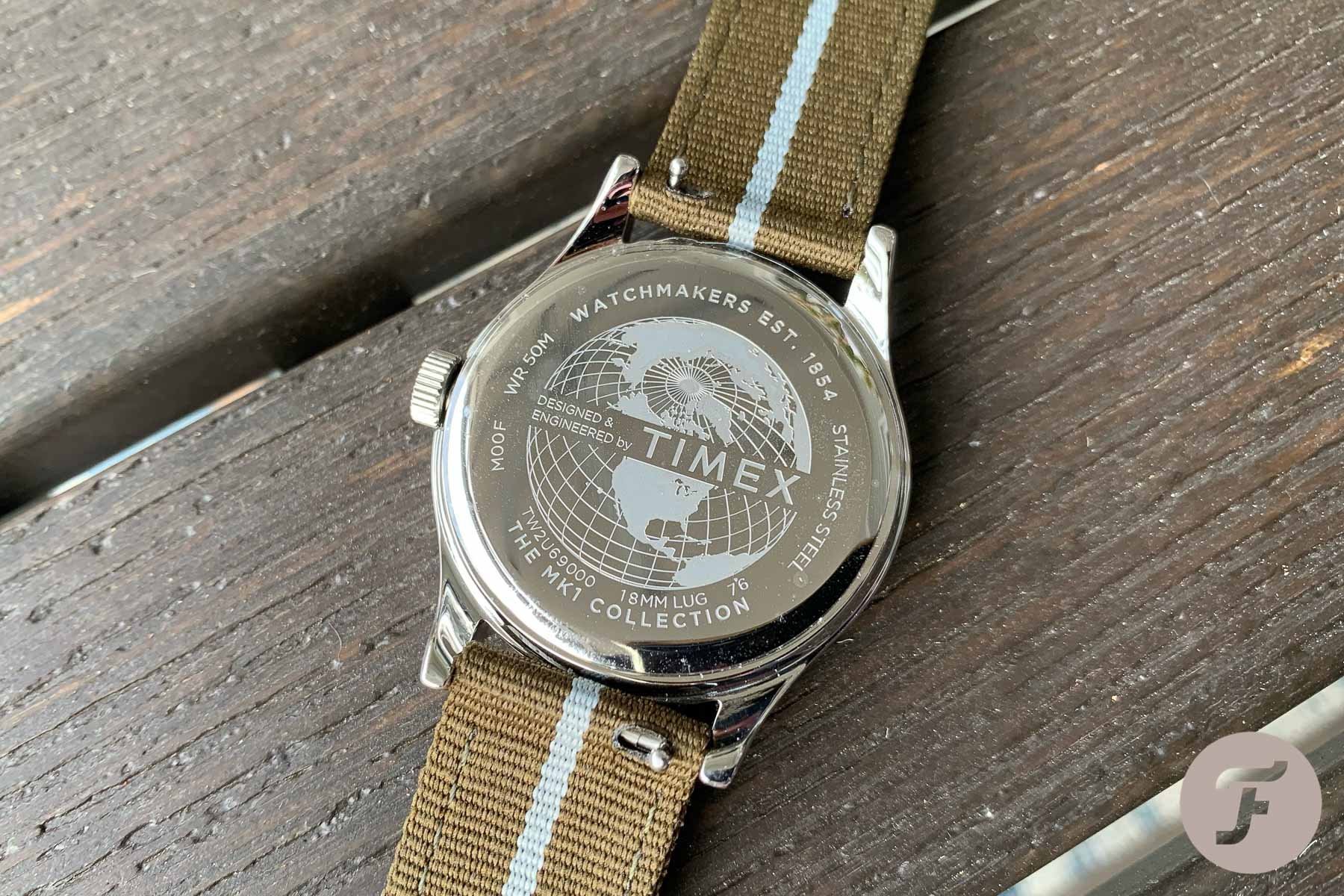 Judging by the numbers alone, the Timex MK1 Mechanical should be a great one on the wrist. Thankfully, it does not disappoint. I'm incredibly pleased that Timex chose not to supersize this watch and make it into some bloated rendition. This watch fits wonderfully. Timex chose a dark green hue for the 24-hour dial, brushed and lumed hands, and a sweep hand with lumed lollipop pip. The dial fits the military format we've seen on other retro pieces such as the Hamilton Khaki Field Mechanical and Benrus Field Watch. This means printed numerals, a 24-hour inner, and lume dots around the circumference. The watch has an acrylic crystal, snap case back, and 50 meters of water resistance. Finally, it ships in a small paperboard box with "Timex Archive" printed outside. The packaging is small, simple, yet effective.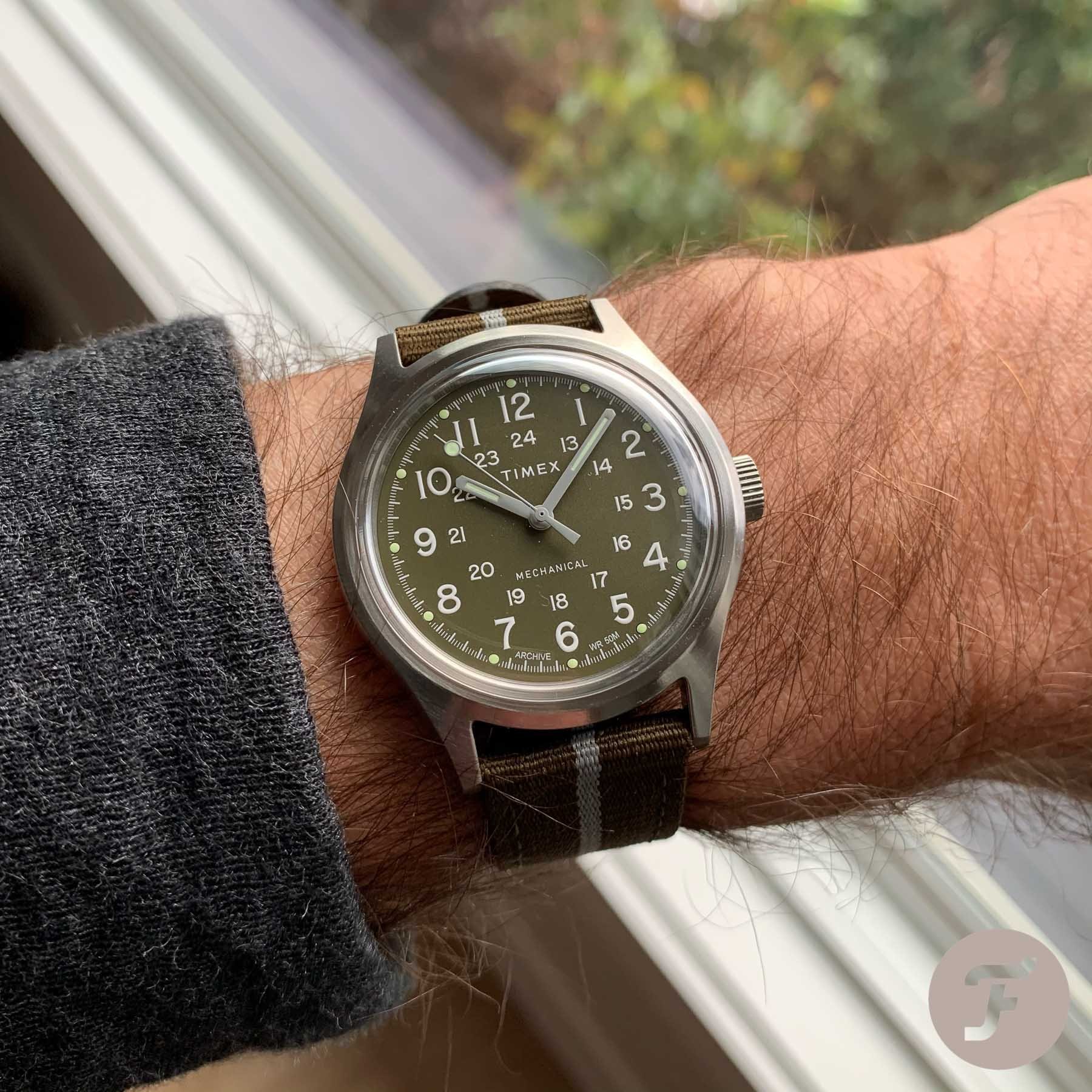 Simply fantastic
The Timex MK1 Mechanical wears wonderfully. In some ways, it feels like you're not wearing anything, yet there it is staring back up at you faithfully ticking along. It has looks that are incredibly familiar and it pairs well with just about anything and everything. I wouldn't dress it up, but on leather, it could easily play along during business casual occasions. What I think it does best, though, is to act as a great no-nonsense everyday watch with incredible value.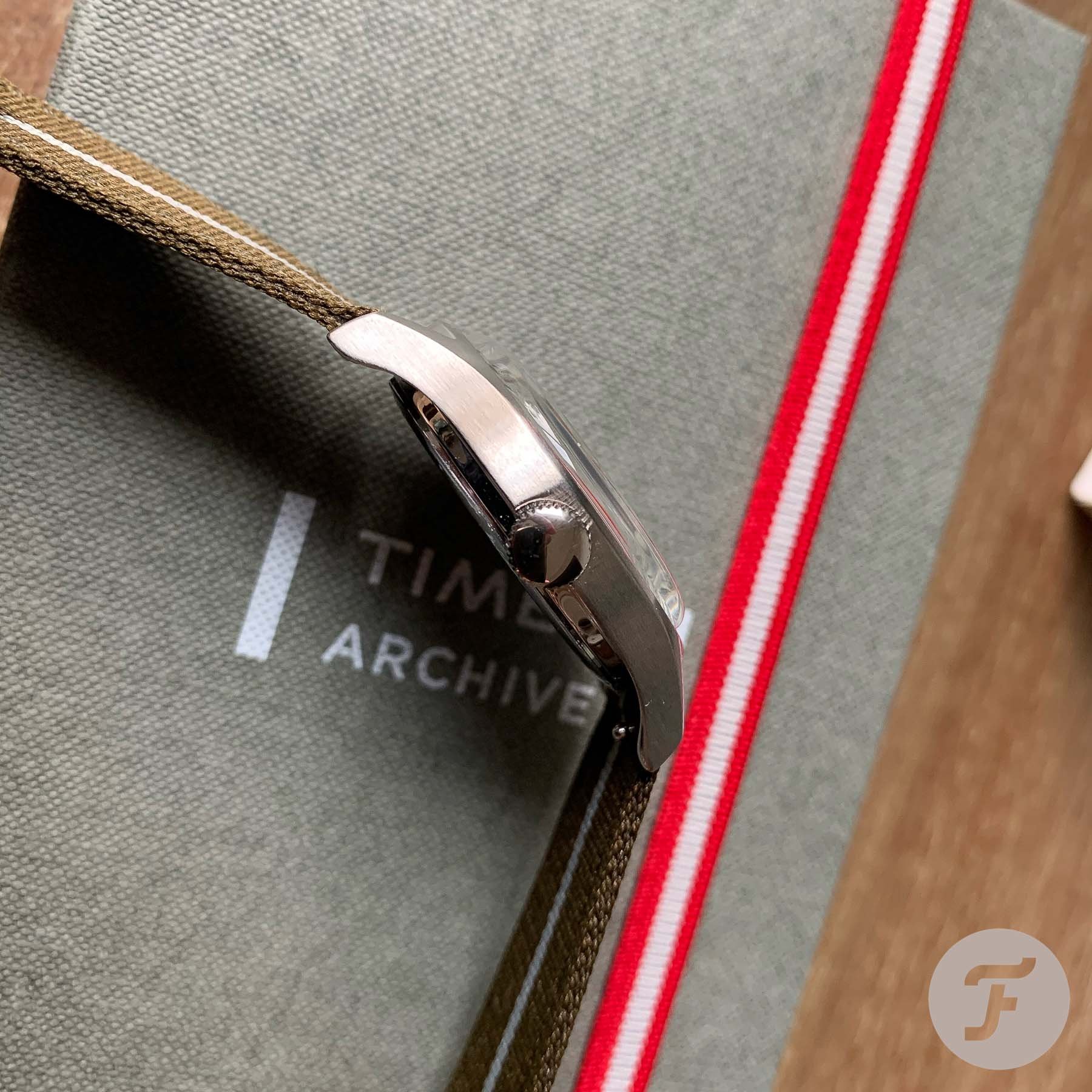 The Timex MK1 Mechanical retails for a ridiculously low $185. I happened to buy mine during the Black Friday sales for 30% less than that and as such, it was a no-brainer. For such a ridiculously low price, the brushed case sides have some slight waviness around the edges. However, they're not awful and I've seen worse for far more. The dial is also pretty basic upon closer inspection, but it's definitely more than passable. Aside from these observations, the only other thing I'd like are the drilled lugs. But in the end, who are we kidding? This watch is a steal.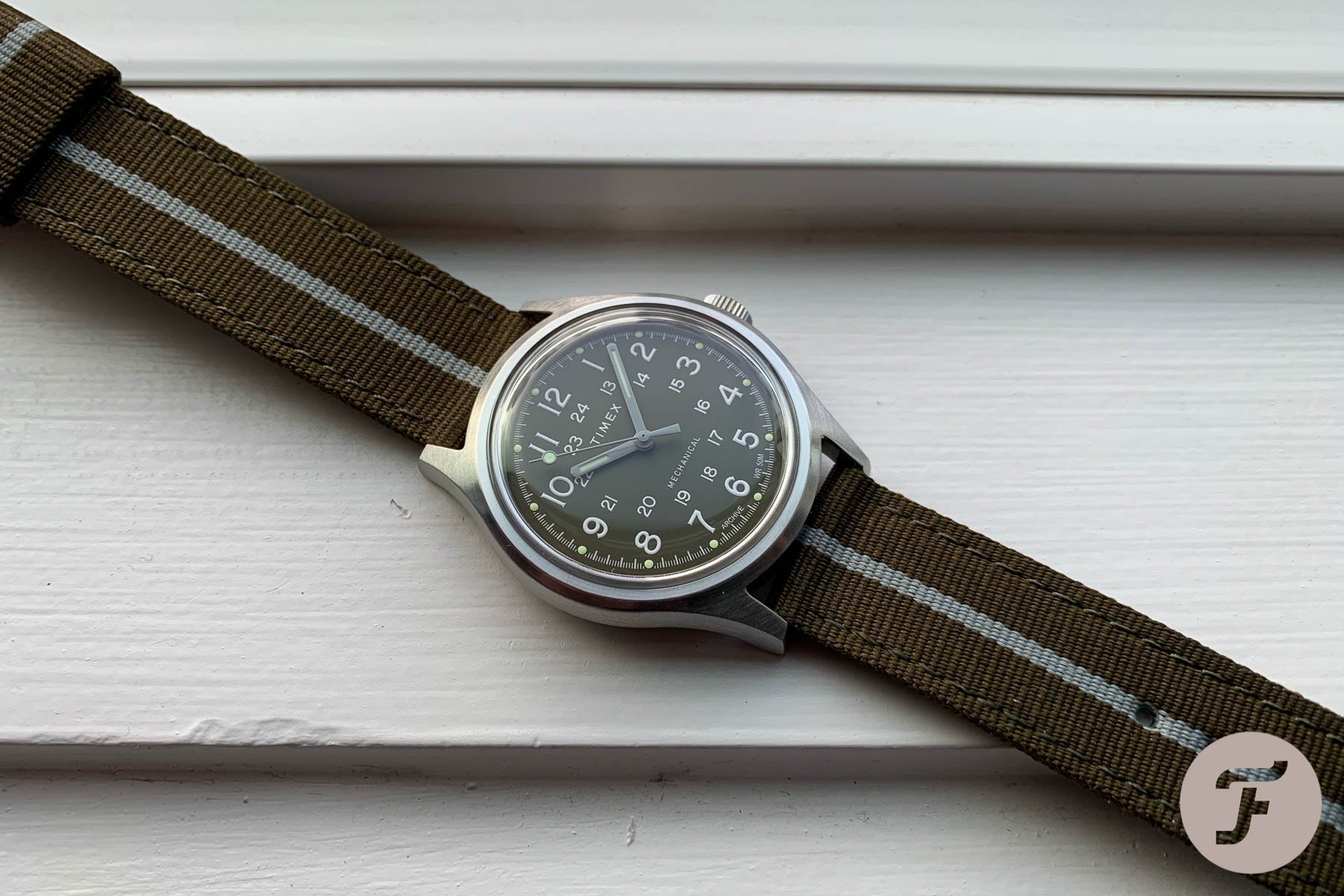 Big fun; small price
The only other problem worth mentioning on the Timex MK1 Mechanical is its availability. When I bought a couple of these in November at a discount, I was blown away to find them online. The US shop had them whereas the European site did not. I've checked on and off since then and the watches periodically come back in stock, but they sell out quickly. Like the Marlin and the Q from several years ago, I'd expect this "in and out" scenario for another year before things finally settle. I'm ok with that because, by that time, it's highly likely that Timex will have given us even more enjoyable mechanical pieces to purchase.
For more information on the Timex MK1 Mechanical, visit the Timex site.
Watch specifications
Dial
Dark green with printed numerals
Case Material
Stainless Steel
Case Dimensions
36mm Diameter, 43mm Lug to Lug, 18mm Lug Width, 10.5mm Thickness
Case Back
Solid snap back
Movement
Hand wound, 20 jewel movement with hacking
Water Resistance
50 meters
Strap
2-piece striped nylon with signed pin buckle and quick release spring bars
Functions
Time (HH:MM:SS)