Hands-On Watch Review: Sinn R500 Titanium Chronograph
A mixture of brute force and delicacy you don't often see
A few weeks ago, Sinn announced the new R500 Titanium Chronograph. The announcement came via an online presentation, which I attended. Oftentimes, I find it quite difficult to stay laser-focused on virtual show-and-tells, but Sinn did a good job of keeping me glued to the screen. Why? The unusual and wholly unexpected form of the R500 Titanium Chronograph had me hopping from forum to forum and chat group to chat group, discussing with my colleagues exactly how and when we could get one of these on the wrist to test it out. As it happens, the answers to those questions were: "by asking," and, "right now."
I am a Sinn fan and a long-time Sinn owner. My favorite Sinn products are its dive and tool watches. Blasted cases, tegimented steel, even oil-filled models appeal to me. Surprisingly, given the brand's wealth of attractive tool-chronographs, I've never added one to my collection.
…I was intrigued by Sinn's take on a rarely-employed form.
I wanted to try the Sinn R500 Titanium bullhead, not so much because I thought it would suit me (I was pretty sure it would not), but mostly because I was intrigued by Sinn's take on a rarely-employed form. From the side, it looked absolutely enormous and I wanted to see whether the likely uptick in legibility was counterbalanced by the expected drop-off in wearability.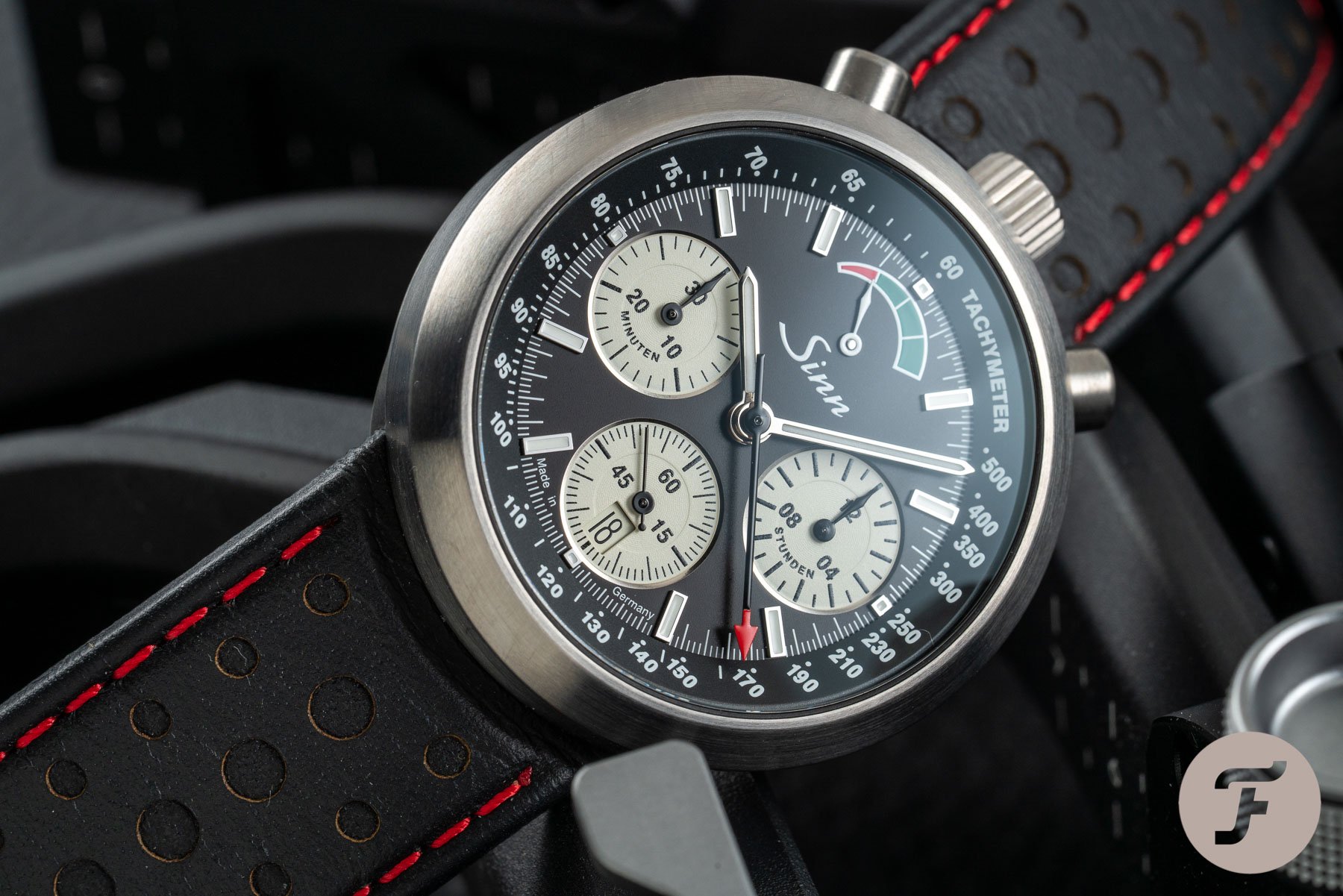 Bullishly charming
Sinn has a bit of an odd reputation within the Fratello team. We're all always excited to see new releases come from the Frankfurt brand. We're all always willing the designers to come up with something shockingly awesome. And yet, for the most part, the brand refuses to rock our boats, opting instead to release wave after wave of incredibly credible watches that have basically no drawbacks rather than uncorking its potential to do something jaw-dropping.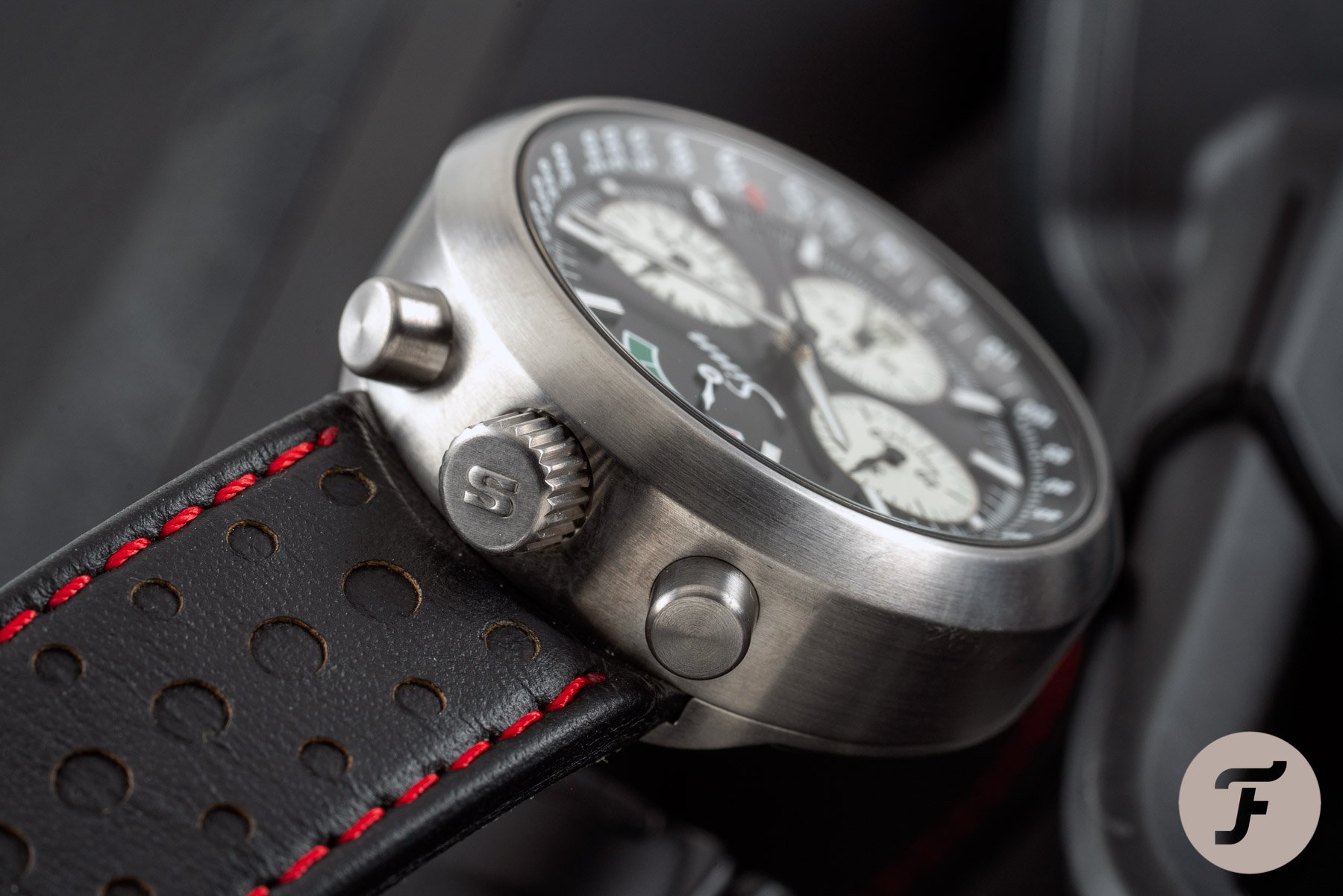 That's not to say this conservative design strategy doesn't result in classics. It surely does! When it comes to a reliable, dependable, timeless, on-brand core range, few brands do it better than Sinn. But when you hold these products in your hands (which you must, because images do not do them justice), and you have the chance really appreciate the quality and durability, you find yourself salivating at the thought of Sinn really taking the gloves off and making something so aesthetically bonkers, it knocks you clean off your feet.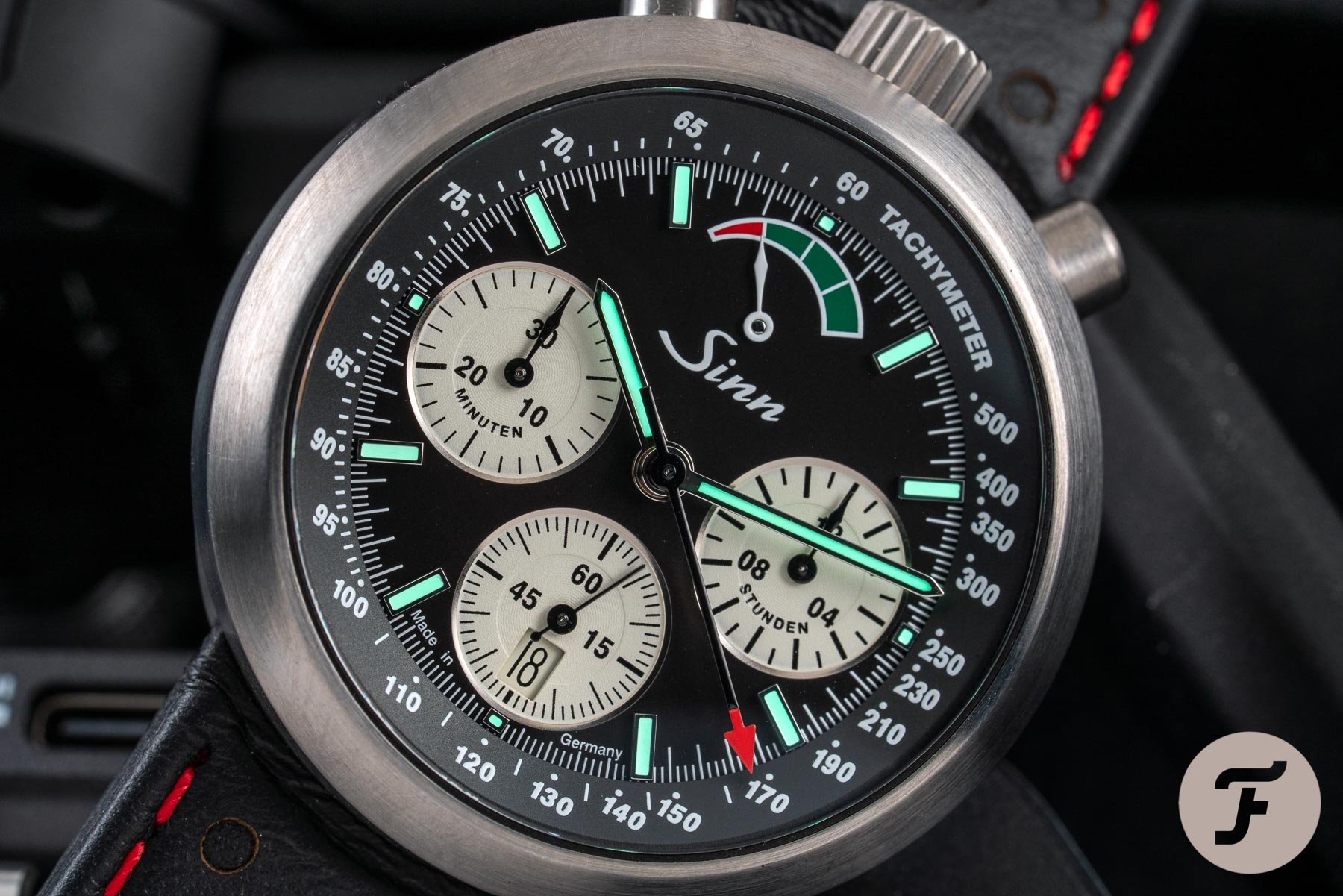 In my opinion, while it is not the watch I was waiting for, per se, I fully believe the Sinn R500 Titanium Chronograph is exactly that kind of Hail Mary. Why the brand felt the need to throw this one up at this particular point, I cannot say. But it certainly created the sufficient buzz around the brand that I'm sure Herr Schmidt and co. will find very pleasing indeed.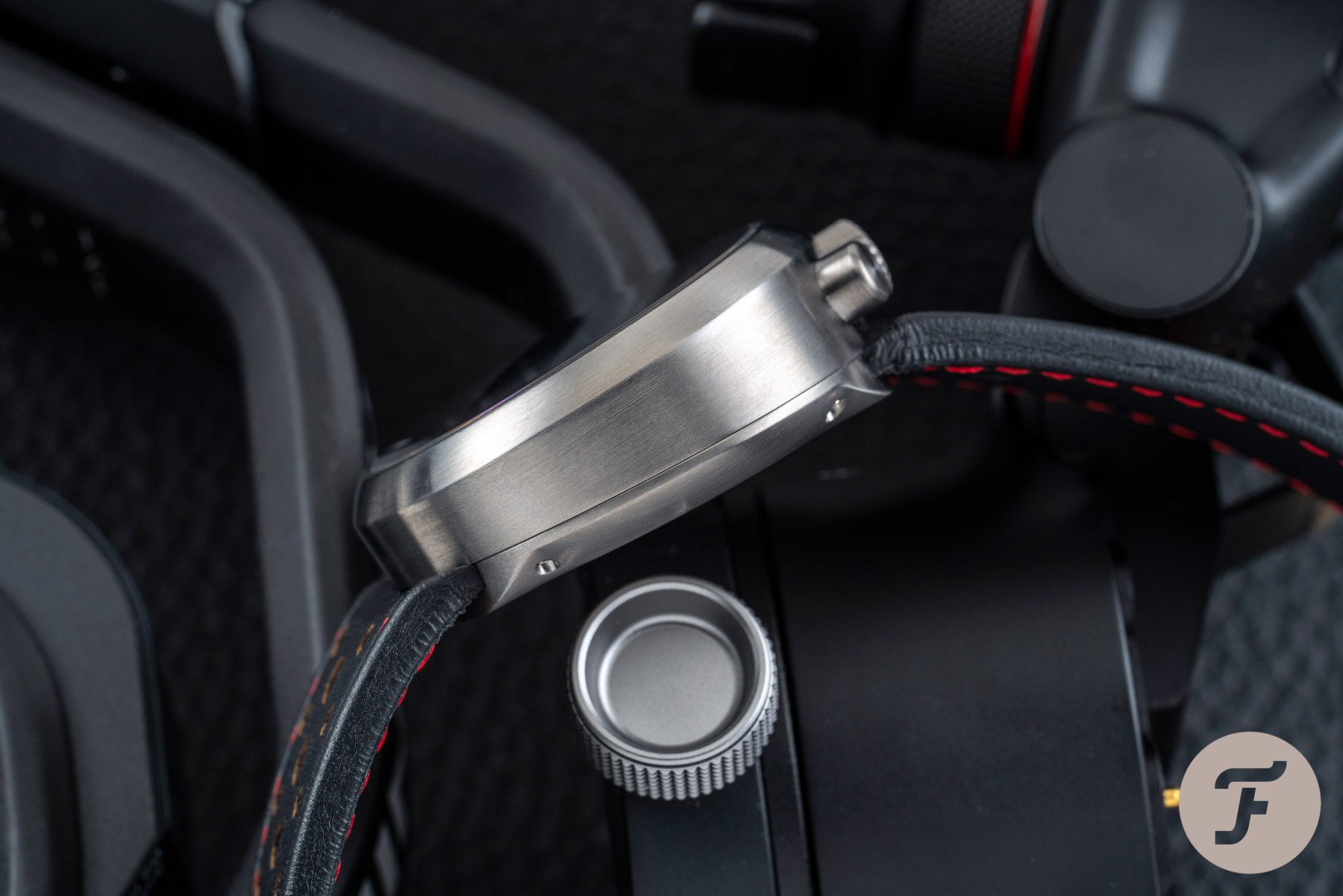 Size, weight, and wearability
Visually, this thing packs a punch. Were it in steel, it might be uncomfortably heavy, but the titanium housing keeps the weight down to a manageable 74.5g without the strap. That's pretty impressive considering its 42mm width and 16mm thickness (at its thickest point, dropping to just 13mm at the 6 o'clock side).
The absence of lugs saves on the wait and significantly reduces the necessary wrist real estate needed to pull this thing off. However, one potential drawback of a lugless case with a (max) thickness of 16mm, is that it stands up like the Eiffel Tower, threatening to take your eye out every time you look at it.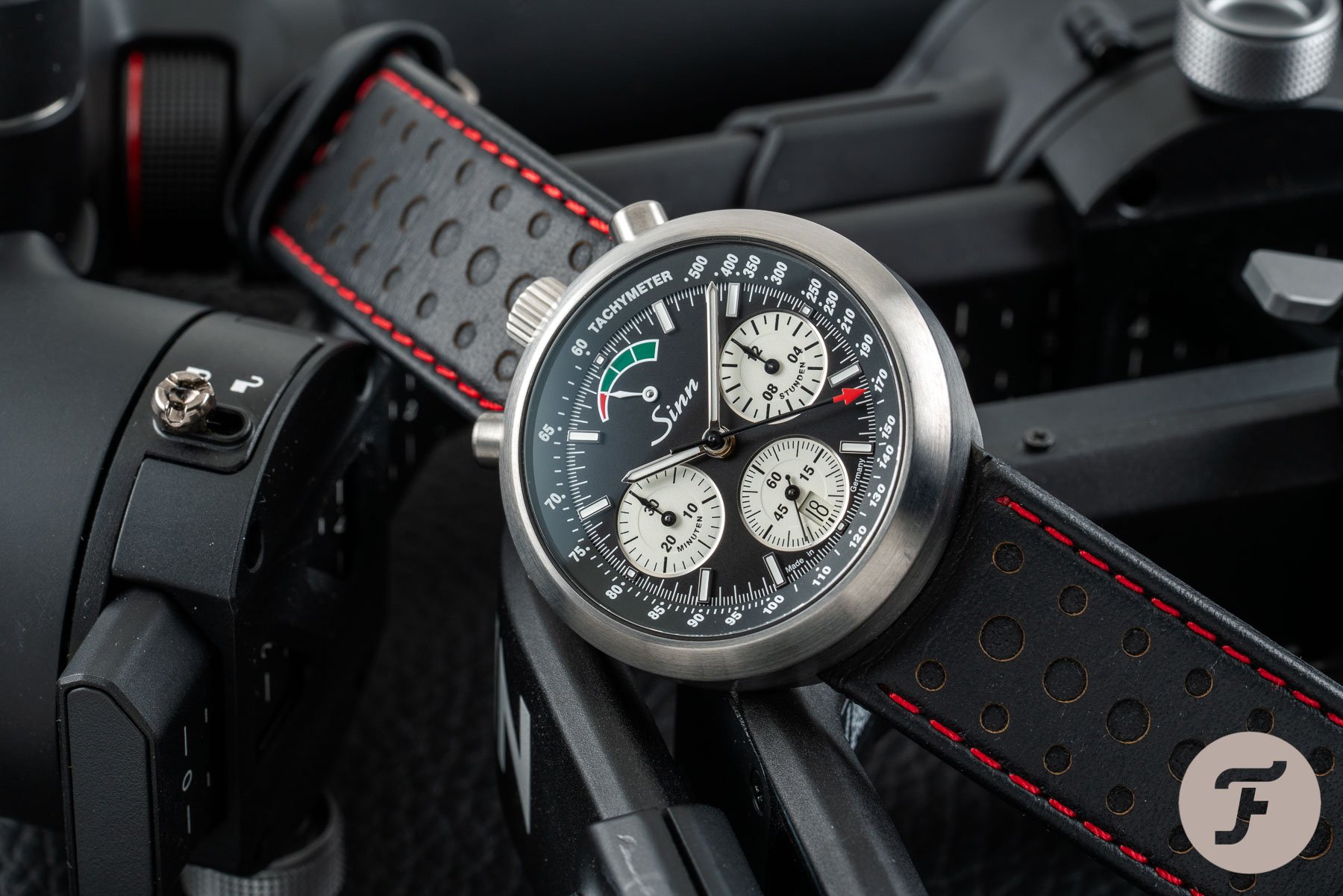 Sinn cleverly compensated for this by installing a 24mm wide strap at the attachment point. As such, this watch sits down on the wrist a lot more than its design (in isolation of a wrist) would suggest possible. It's a very smart move and I must applaud the design team here. It completely changes the wearing experience and makes this watch surprisingly low-key throughout the day. Truthfully, I thought I would be decking it on every doorframe and passing table going, but, as it is, the watch remained stable atop my wrist and comfortable throughout.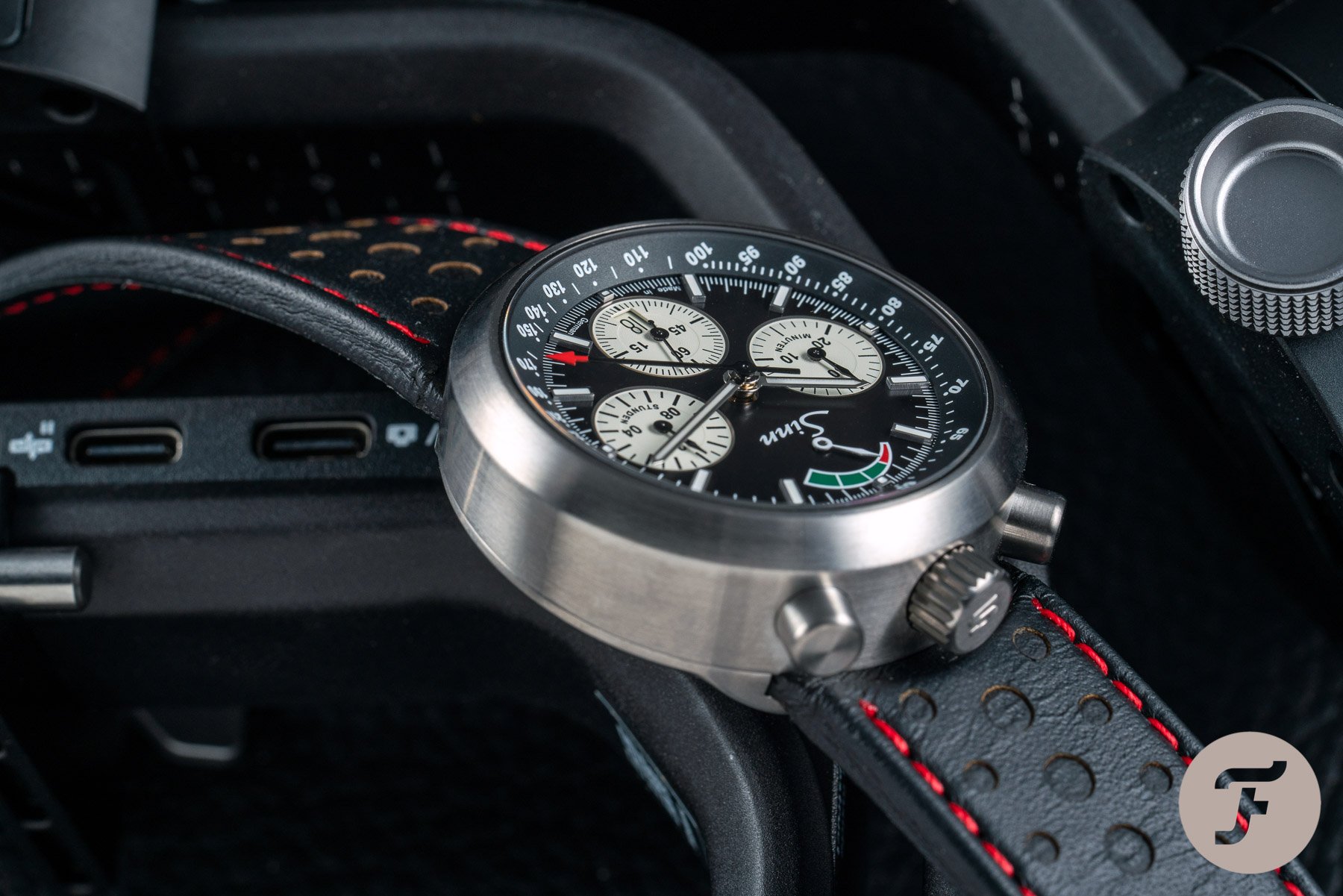 Those little details
Wise design choices aside, there are a couple of little details I must applaud also. Firstly, I love the color-coded date wheel nestled within the 6 o'clock sub-dial. The off-white background not only helps integrate the date with the rest of the design but also shows the kind of effort Sinn is putting into its aesthetics. Color-coded date wheels are rare beasts. Too often, brands blithely leave the date wheel untouched. Too often, also, are those untouched squares of white blamed for ruining an otherwise compelling aesthetic. The one argument that has persisted for the frankly idiotic use of black-on-white date wheels regardless of the mess they make of hopefully dial designs has always been legibility.
…the rest of the industry needs to take note.
Legibility. That is Sinn's number one calling card. If Sinn can make the effort to integrate a date wheel and quieten down a challenging aesthetic to the point at which it is downright delicious, the rest of the industry needs to take note. This is, to my eyes, the opposite of laziness on Sinn's part. And it really makes their competitors look bad.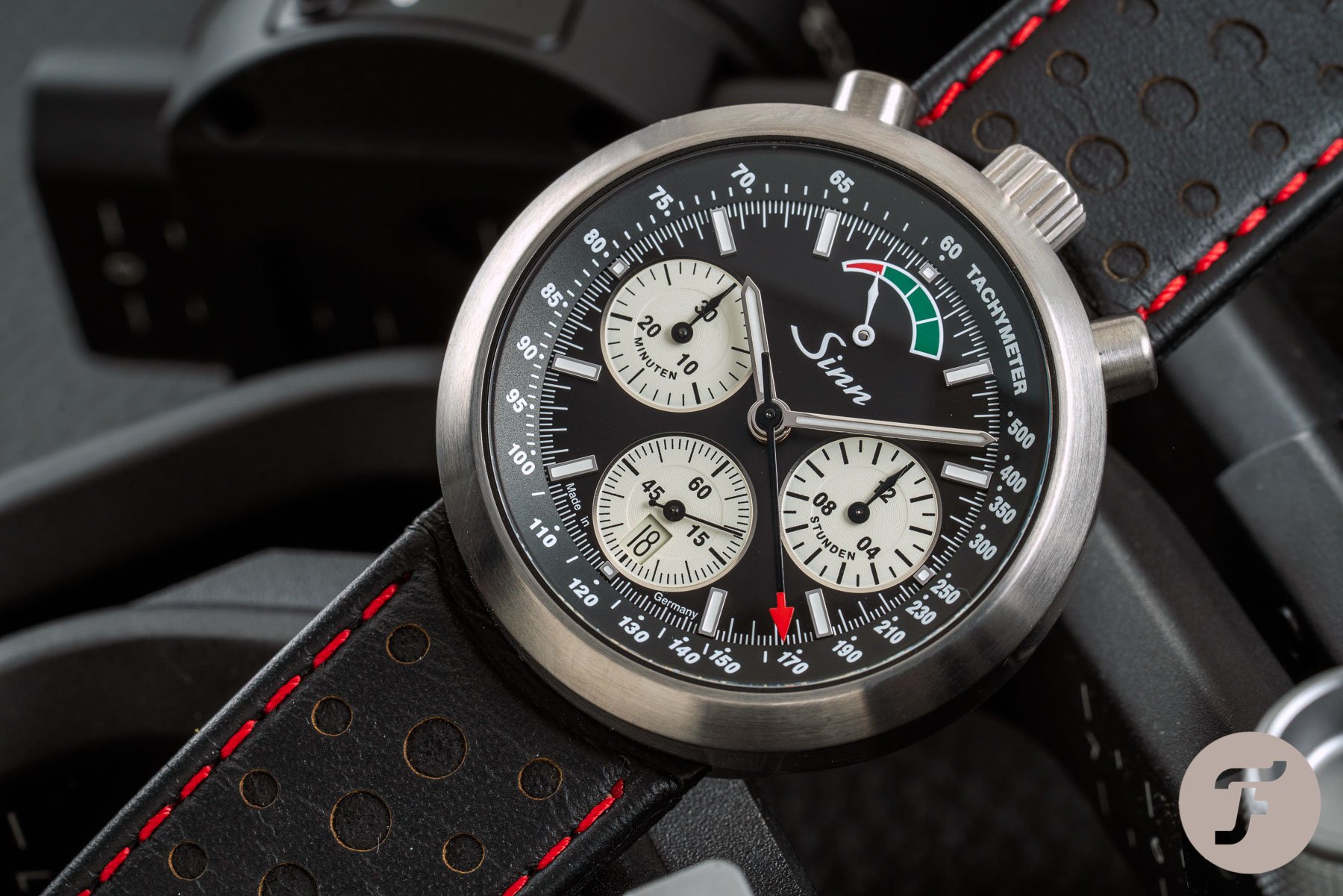 Divine proportions
Secondly, the seconds hand in that very same 6 o'clock sub-dial has one of the most divinely proportioned counterpoises I have ever seen. The needle-thin hand curtails in a short-sticked lollipop for the ages. And if you didn't think you'd read those words when you got out of bed this morning, don't worry; I didn't think I'd write them either.
…I came away considering a bullhead for the first time in my career.
Lastly, the length of the chronograph seconds hand, tipped with a bold red triangle, really is something special. Again, Sinn deserves a ton of credit for getting what could easily have been a disaster of a watch so very right indeed. The R500 was not a watch I was expecting to like, but I came away considering a bullhead for the first time in my career.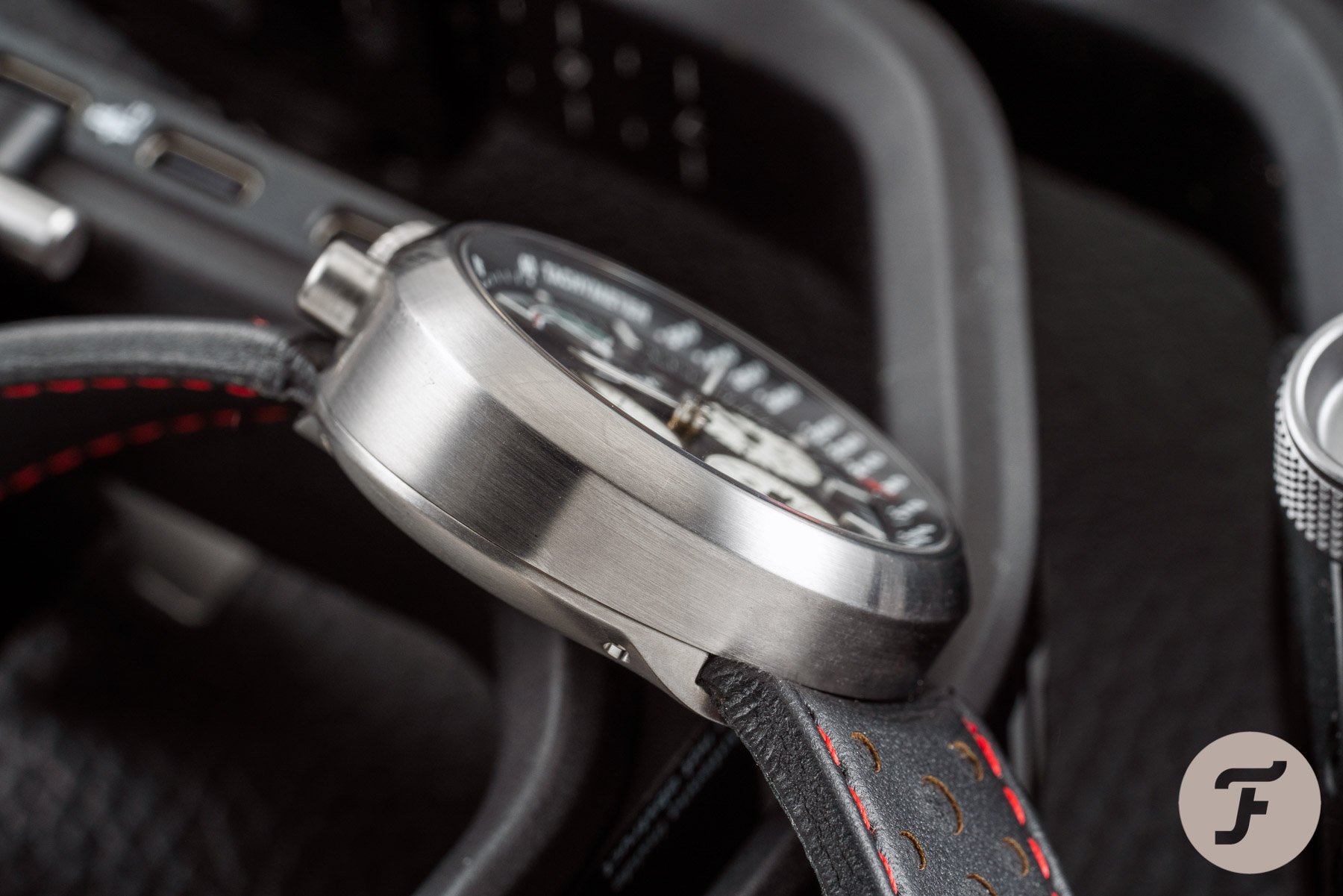 A wise limitation
Sometimes I hate writing such surprisingly positive reviews. I like to be as critical as possible to maintain some of my natural "edge", but sometimes it is just so refreshing to talk at length about good decisions being made, I can't pass up the opportunity.
…it is still a bullhead chronograph.
But as good as the Sinn R500 chronograph in titanium is, the fact its production is limited to 300 pieces does strike me as a wise limitation. Why? Well, as good as this watch is for what it is, it is still a bullhead chronograph. And, as much as I'm sure it would love to be judged in isolation from its competitors, it does exist in a sorely crowded market segment.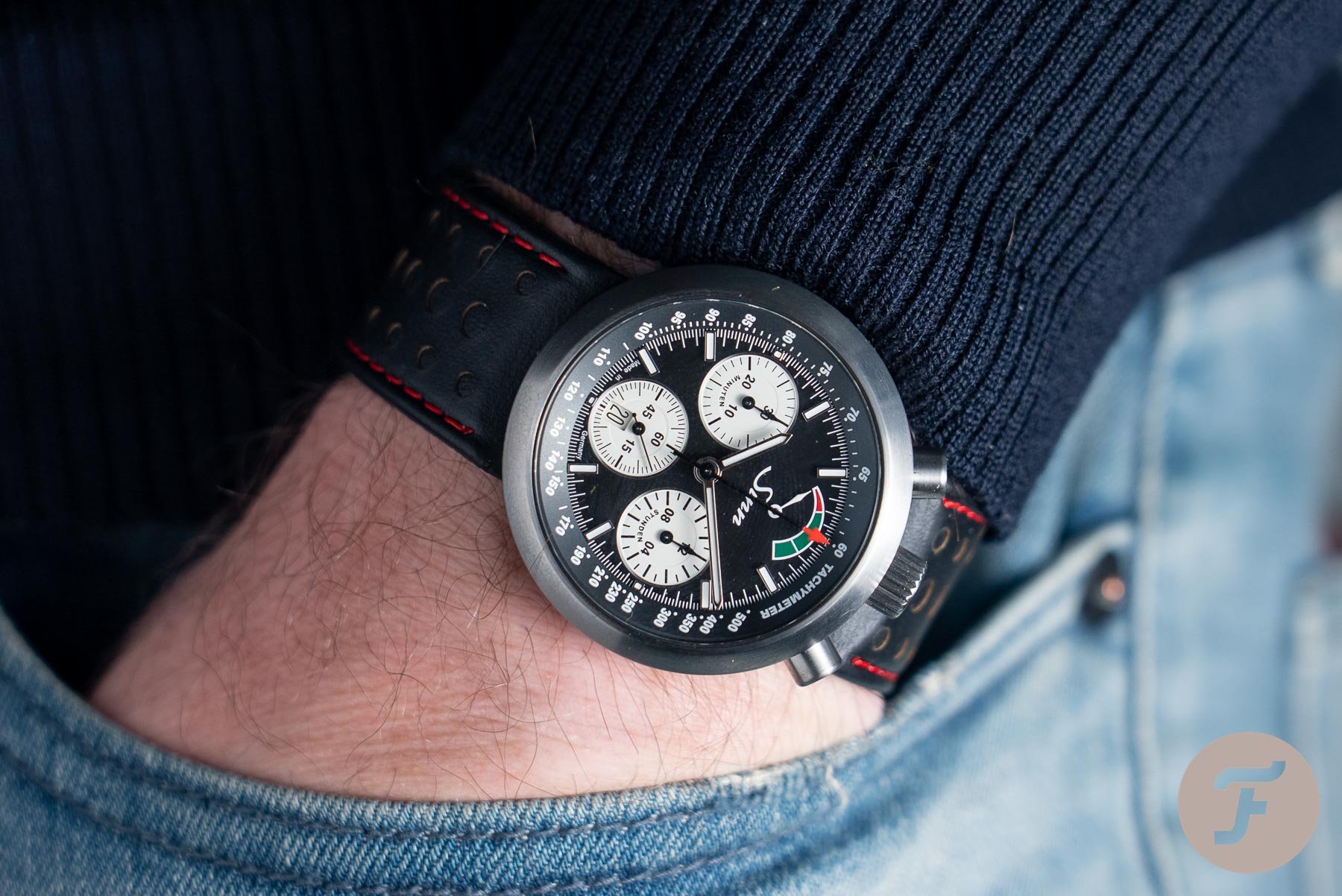 It has all the credentials of a daily beater. A Valjoux 7750, 12 o'clock PR indicator, water-resistant to 200 meters, Anti-magnetic as per DIN 8309, and a 4Hz operating frequency, paint this piece as the perfect partner. However, it is still a bullhead chronograph. It is — and this is to its credit, really — an occasional piece more than it is a go-anywhere, do-anything kind of Sinn. Those models exist from the brand, of course, but this bullishly charming entrant is a little bit more. For the Sinn connoisseur, looking for something to spice up their collection, I couldn't recommend this one more. Priced at €3,950, the waiting time for delivery is seven weeks at the time of writing. Learn more about the brand here.