Hands-On With The Longines Spirit L3.811.4.93.6 Is A True Diamond
Inspired by pioneers in aviation
We've covered the new new Longines Spirit collection ad nauseum since its recent release, but we're not quite done with it yet. I have been keen to get my hands on one of the three handers since they hit the market. Finally, I got my chance with the Longines Spirit L3.811.4.93.6.
For those wondering what that reference number stands for, it equates to a blue dial and a metal bracelet. In my opinion, this is the most handsome iteration of the new collection, but my favorite feature is one shared by all the Spirit models. You've probably seen it already, but let's take a few minutes to focus on its uncommon harmony. I'm talking, of course, about the interaction between the seconds hand and the minuterie encircling this stunning blue sun-ray.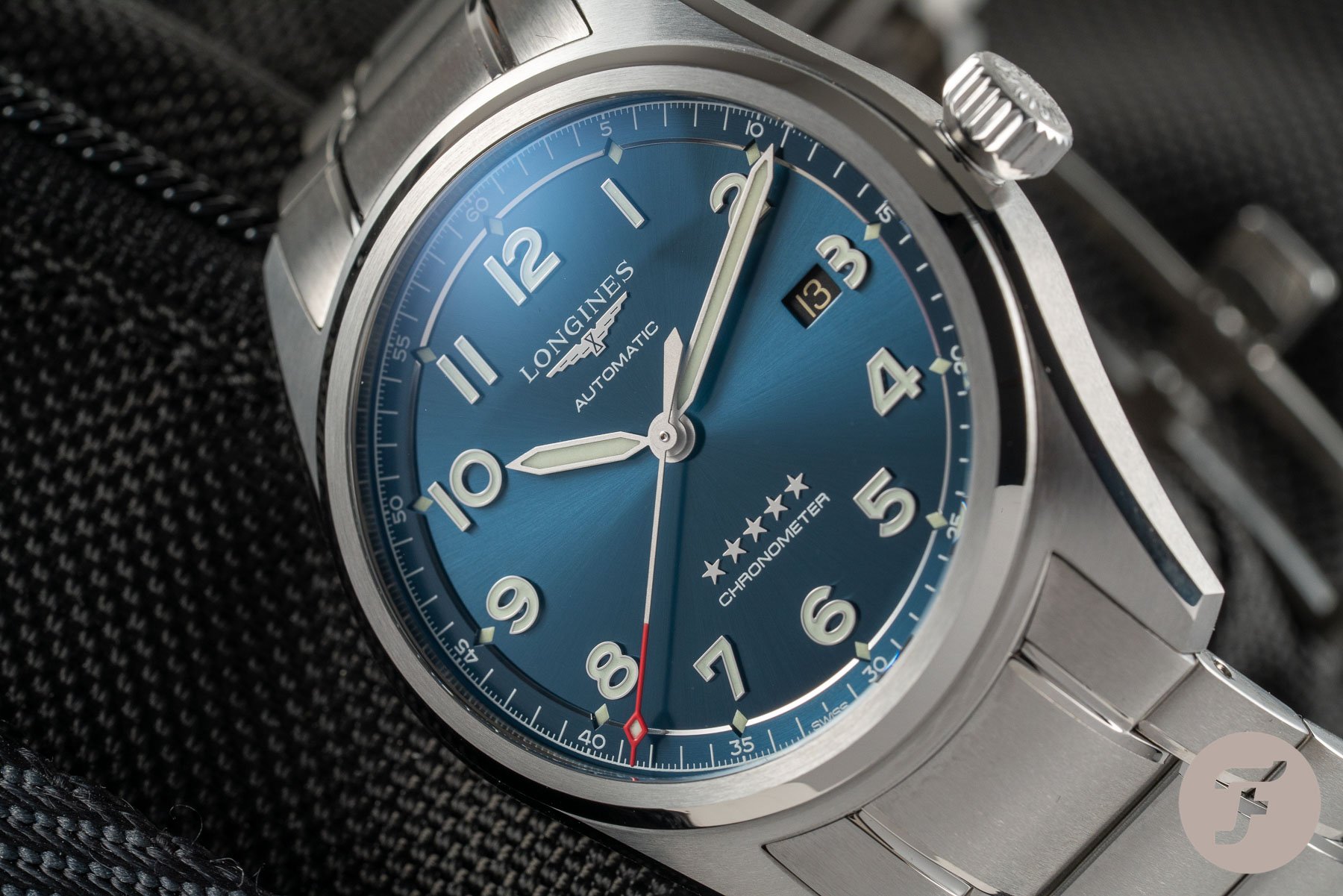 Longines Spirit L3.811.4.93.6
This new Longines Spirit collection looks a bit subdued from a distance. It's hard to really appreciate how satisfyingly balanced the design of these undeniably humble pieces is until you get them in hand. In our previous articles covering the Spirit collection, we've seen comments range from effusive praise to damning criticism. Of the latter, a common jibe I've heard tossed these watches' way is that they are boring. I get the sentiment, I really do. Timeless design is often seen as boring in the first instance.
But, invariably, the good designs slowly start to grow on their observer. The elements' integration slowly becomes more apparent over time. These watches are simple, yes. Boring? I don't think so. Surprisingly nuanced in their design? In my opinion, yes. And the success of this unusually dextrous execution begins with the tip of that seconds hand.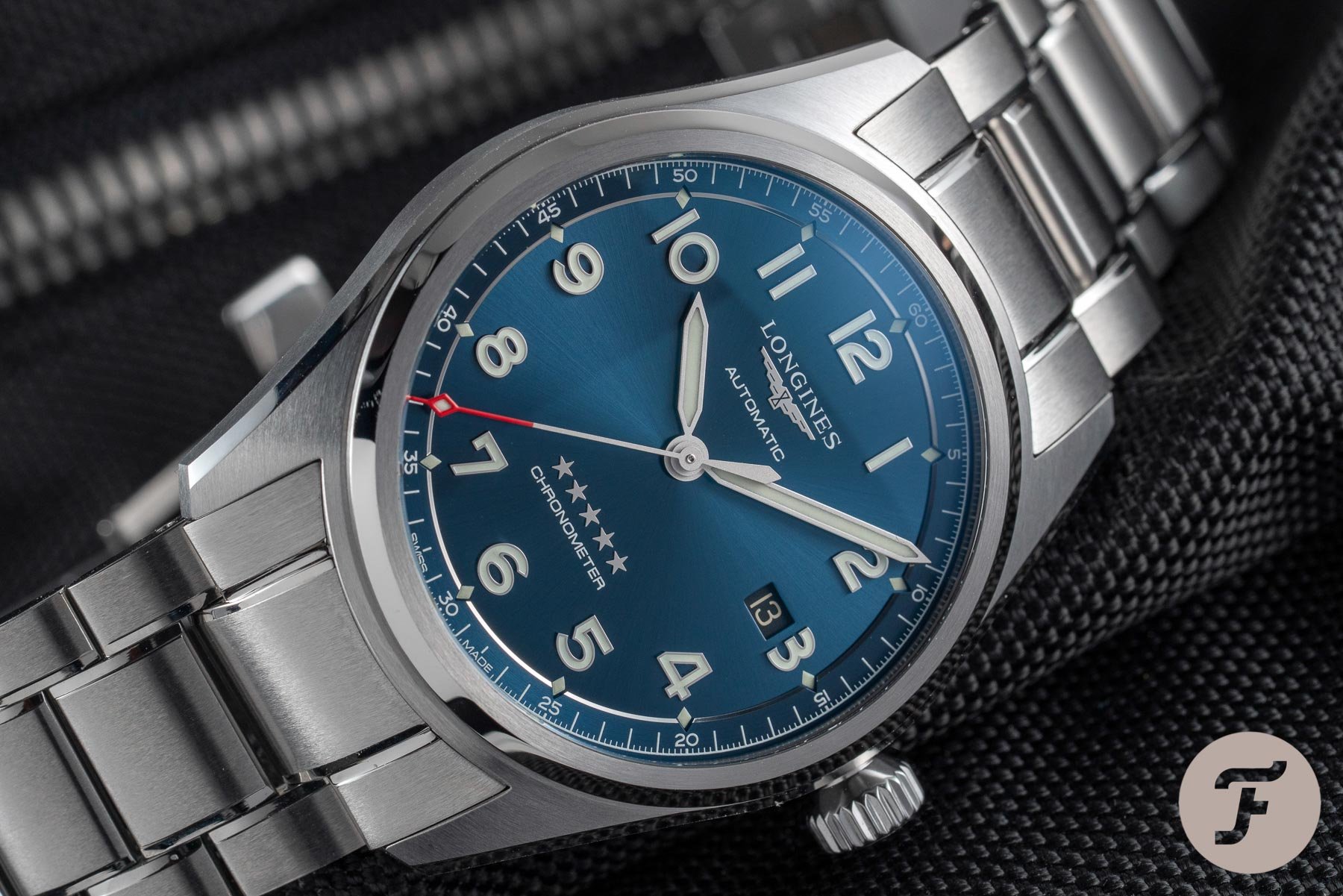 The queen of diamonds
If you've ever put pen to paper in pursuit of designing a watch, you will notice a few things very quickly. Firstly, circles are everywhere. You will find yourself drawing countless rings within and overlapping one another as you try to figure out the correct alignment and scale for all of the dial furniture. Once you've figured out where you want the dial elements to go, you can ask yourself about the third dimension — how tall do you want these elements to be? Should they all sit flat, or would a little bit of depth be nice?
Secondly, you must account for the interaction of moving components. I.e. where do the hands fall? What do they point at? How do they engage with one another as they pass over or under their fellow indicators? Are they styled in a way that links them to the dial? Do they directly interact with any existing dial element? These are some of the questions you must ask yourself while designing hands. Although hands may seem like a pretty simple component, they are very easy to get wrong, and perilously difficult to get right.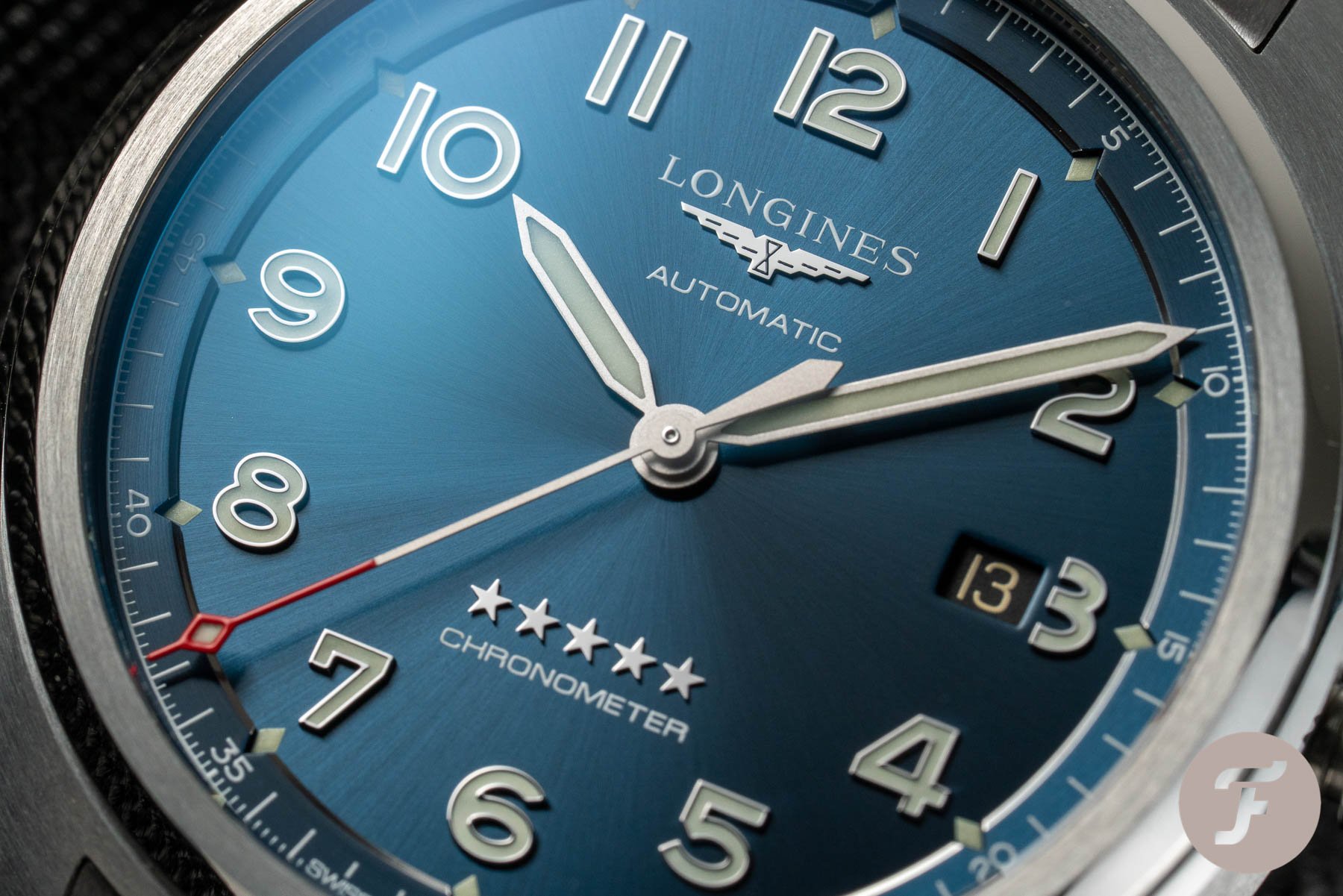 In search of perfection
I have a real bugbear with most handsets. Very often, the minute hand entirely obscures the hour hand when it passes over it. Here we see the hour hand is a little fatter than the minute hand (which is common) and so it can not be obscured during daylight hours, however, as these hands are lumed it is clear this watch has been designed to be used at night or at least in low light conditions. In such conditions, the hour hand would, once an hour, be fully obscured by the minute hand. This could be easily solved by a cut-out towards the base of the minute hand but few brands take this route for some reason.
That gripe aside, the Longines Spirit hour and minute hands perform their job admirably in daylight and sufficiently in the darkness. But the star of the show (or the diamond, should I say) is that seconds hand. Now, aside from its beautiful red tip, the seconds hand design is particularly satisfying for a few reasons.
Firstly, and most obviously, the red diamond tip is sized to pass over and obscure the five-minute diamonds that reside on the dial's lowest level. These five-minute markers intersect the elevated minute track to create a biting link between the two tiers. Given that the diamond tip of the seconds hand is lumed, it effectively "replaces" the lumed diamond on the dial whenever it passes over one such marker. It does this 12 times per minute, which results in a weirdly compelling light show, watching these diamonds relay their way around the dial.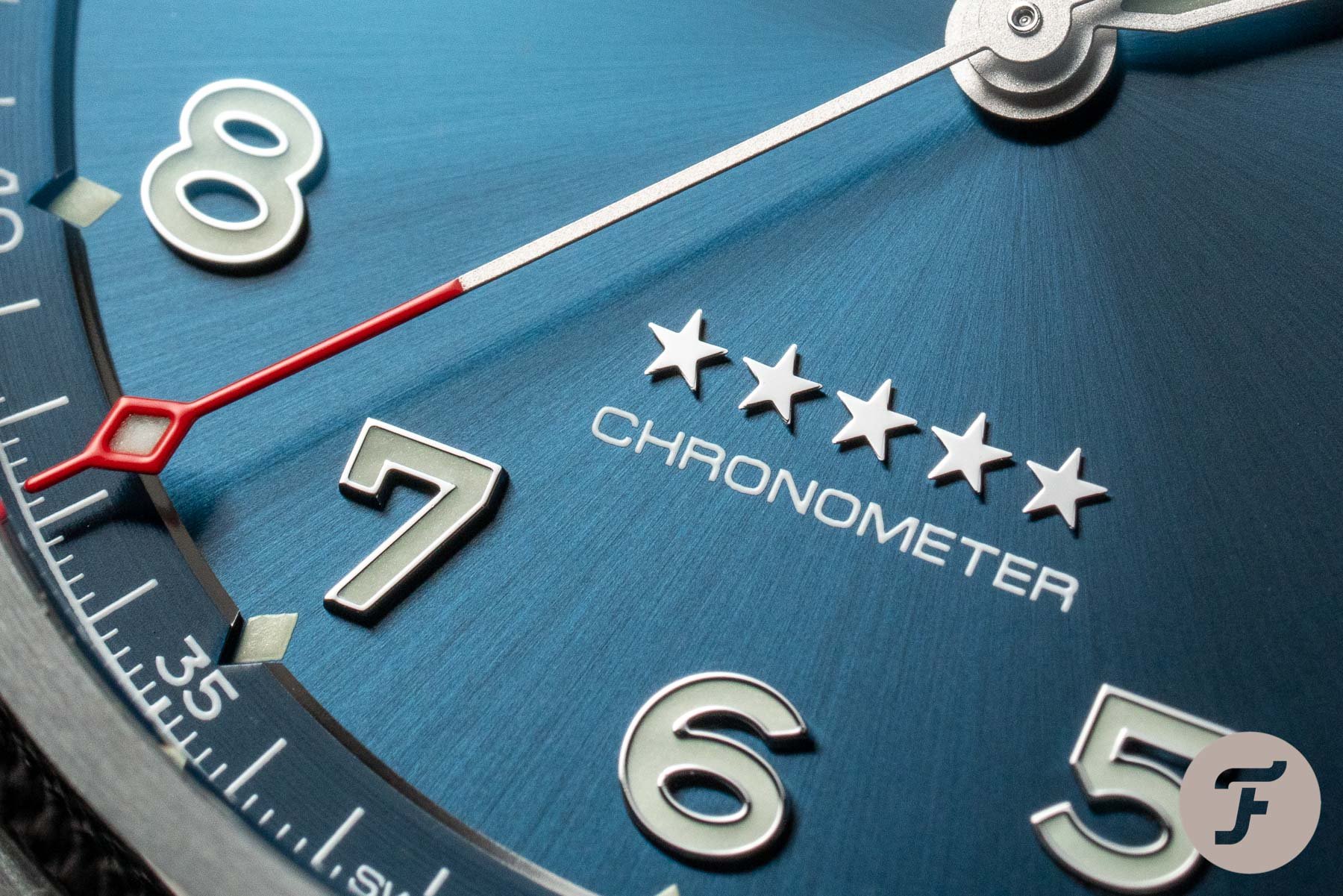 On edge
Perhaps better still, is the way the diamond's "edges" or "side points" follow the chamfer that separates the raised minuterie from the main dial. This kind of thoughtful interplay of shapes is rare. And if it sounds like I'm going overboard here, just take a few moments to watch our Longines Spirit video showing the seconds hand in action. I really stand by how satisfying it is.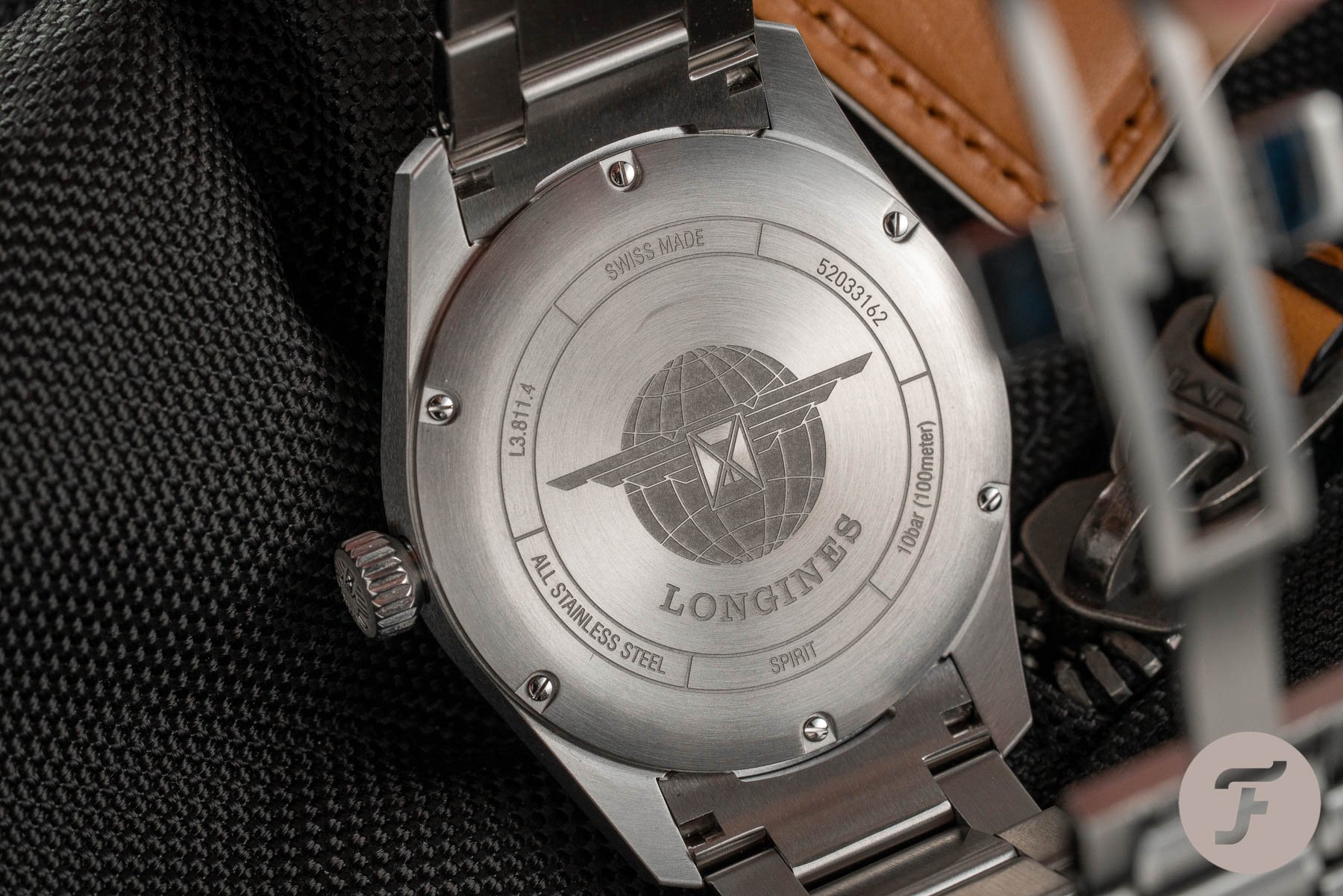 Running the show
This Longines Spirit watch is powered by the chronometer-certified caliber L888.4. The L888.4 is based on ETA A31.L11, and has been modified to Longines exacting standards. The A31.L11 is effectively a tweaked 2892-A2 with an operating frequency of  25,200vph and a boosted power reserve to 64 hours. Pleasingly, especially for true fans of aviation, this movement is fitted with a silicon hairspring, reducing the influence of magnetic fields.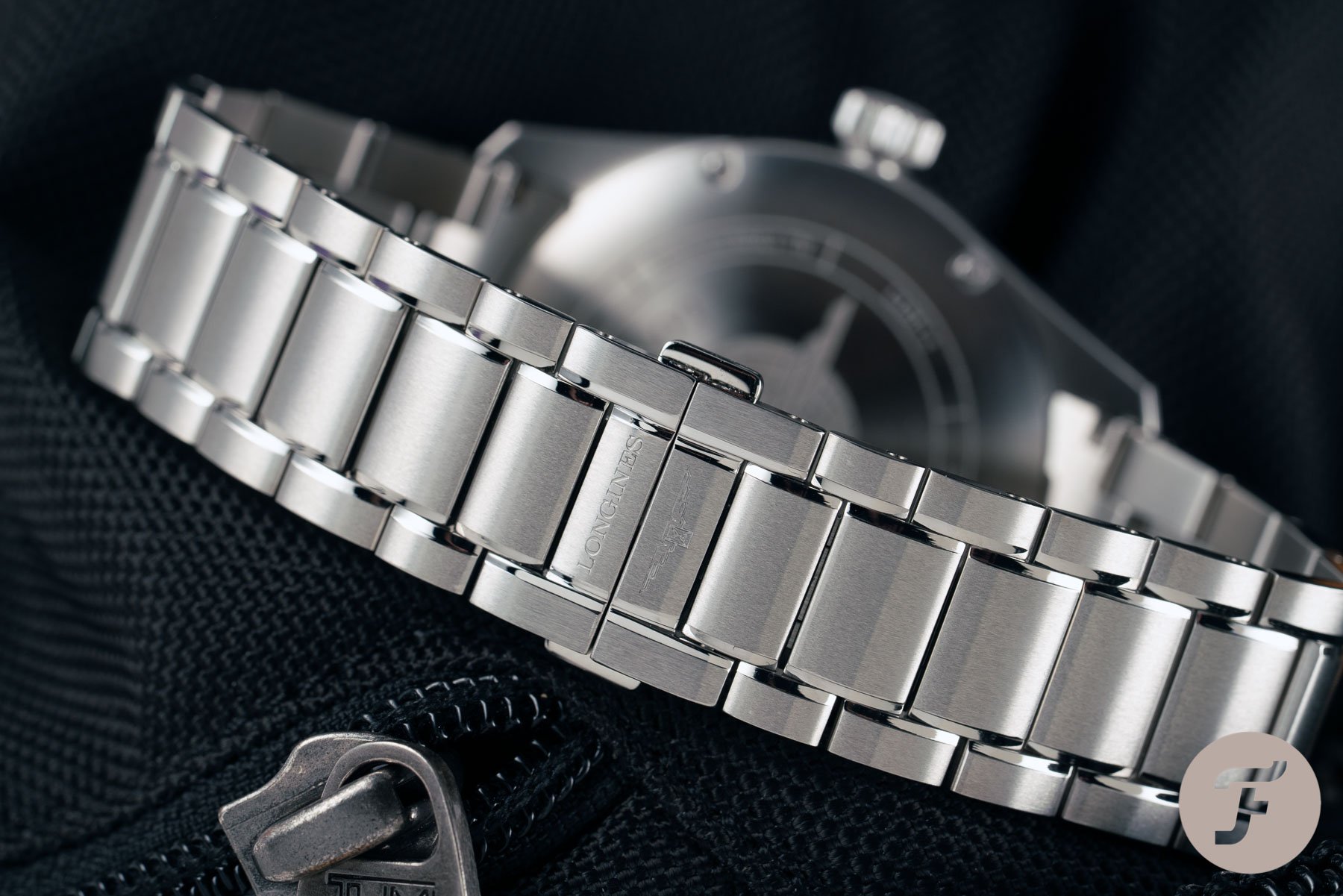 Bracelet
The version of the Longines Spirit that I have here, comes with the stainless steel bracelet. The lug-width is 21mm, so you can also swap with a nice leather strap or NATO strap without much problems. The stainless steel bracelet is comfortable and solid. A triple folding clasp ensures it stays put during the day. This version with the bracelet is perhaps less "vintage" looking than the one on the leather strap, but a bracelet has its advantages. It comes in handy when you like to take a swim with it, as the watch is water-resistant to 100 meters.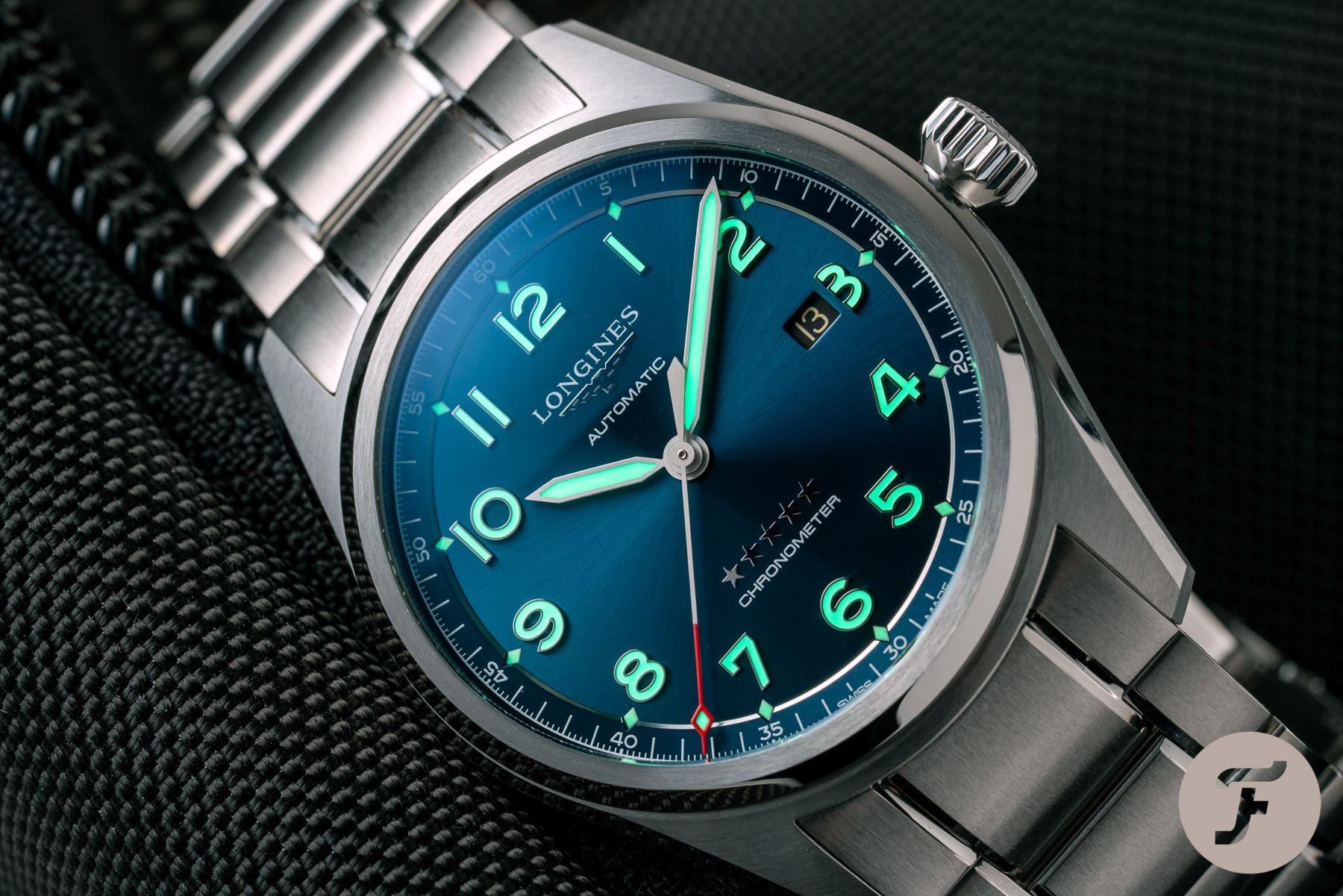 Price and availability of the Longines Spirit
The price of the Longines Spirit L3.811.4.93.6 is €2,140, including sales tax. Interestingly, the price for the version on blue strap (with buckle) is exactly the same. There's also a "prestige edition" (€2,750) which includes both a strap and bracelet. For more information, visit Longines online. Or head over to our other Longines articles (click here).
Watch specifications
Dial
Sunray blue with luminous Arabic numerals
Case Material
Stainless steel
Case Dimensions
Diameter: 42mm, Height: 12.5mm, Lug-to-lug: 51mm, Lug width: 21mm
Case Back
Stainless steel with engraved Longines Hour Glass logo
Movement
Caliber: L888.4, self-winding (ETA A31.L11), 21 jewels, 25200vph, power reserve: 64 hours, silicon balance spring, chronometer
Water Resistance
100 meters / 10 bars
Strap
stainless steel bracelet
Warranty
Five-year international warranty