Hands-On With The Omega Seamaster 1948 In Platinum
When steel just doesn't cut it for you
Recently, I spent some time with the Omega Seamaster 1948 in platinum. This is a style of Seamaster that I am very familiar with. In fact, I own two from the 1950s in the same case shape, and I absolutely love them. So what if you take that recipe and execute it to modern specs with a healthy serving of platinum? Does that make the ultimate Seamaster? Or does the magic get lost in the process? Let's find out!
This is the 70th-anniversary Omega Seamaster 1948 limited edition in platinum. It was introduced in 2018, and it is limited to 70 pieces worldwide. Interestingly, there are still some available. But, then again, it is a niche product at an even more niche price point of €47,800.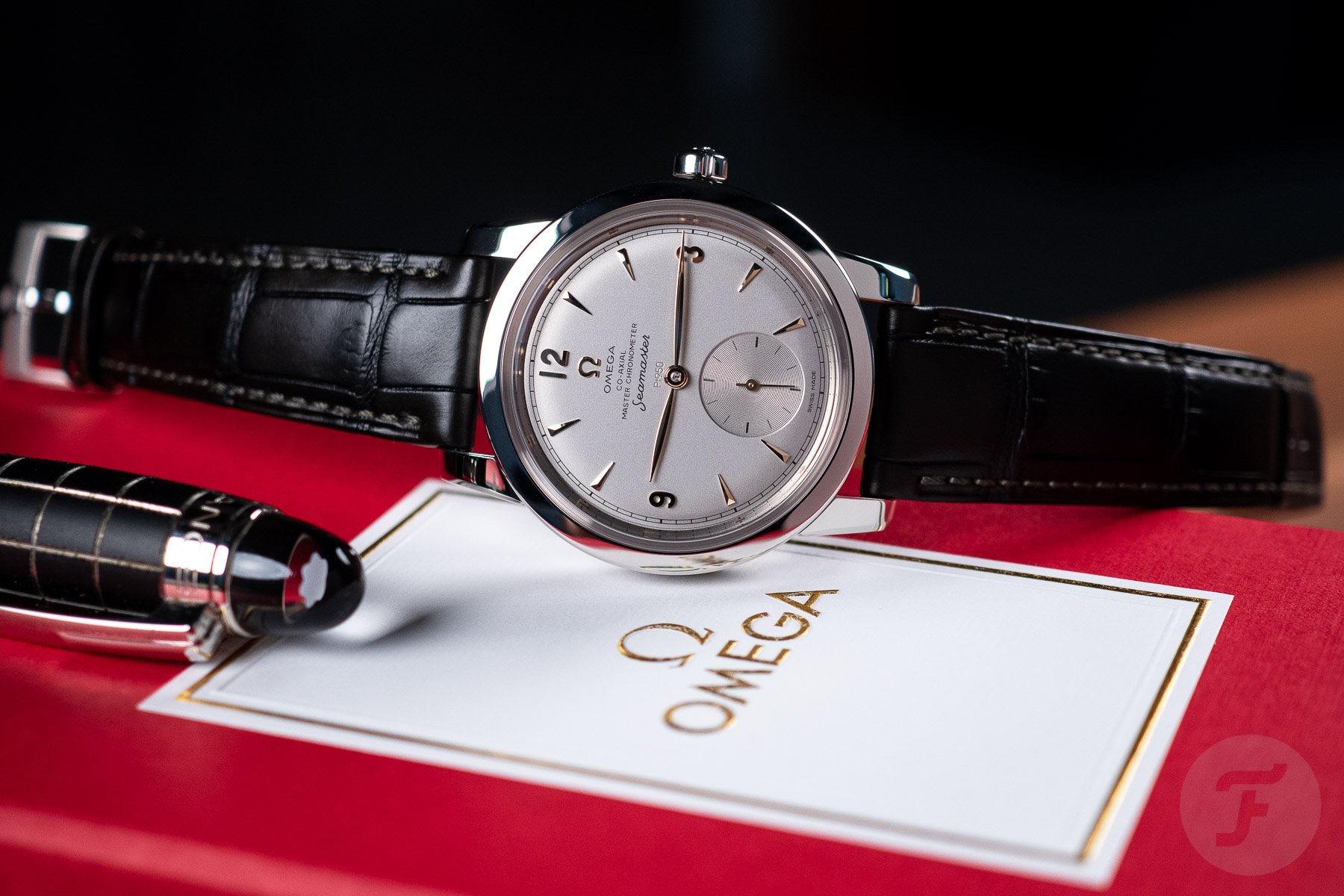 The Seamaster 1948 goes back to the Seamaster's roots
The "1948" in Seamaster 1948 obviously refers to the year the Seamaster was first introduced. Omega decided to put the experience it gained building watches in WWII to use in a more rugged everyday watch. The result was a watch very similar to this reissue.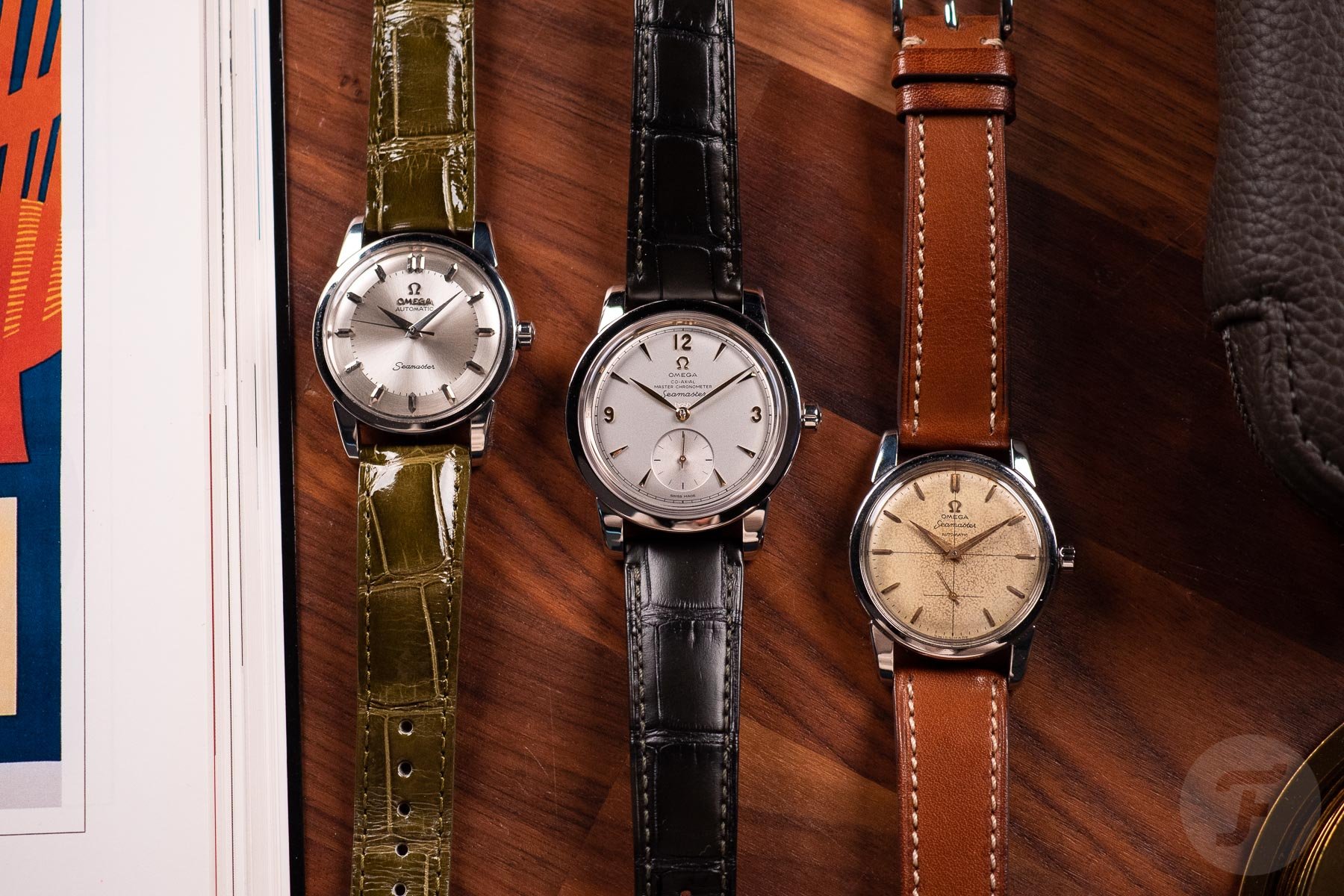 It featured a muscular case with broad lugs and was powered by an automatic bumper movement. The big innovation was the use of rubber seals instead of the earlier lead or shellac gaskets. This upped the water resistance, hence the name Seamaster. It would be another nine years before the first Seamaster with a dive-time bezel would follow.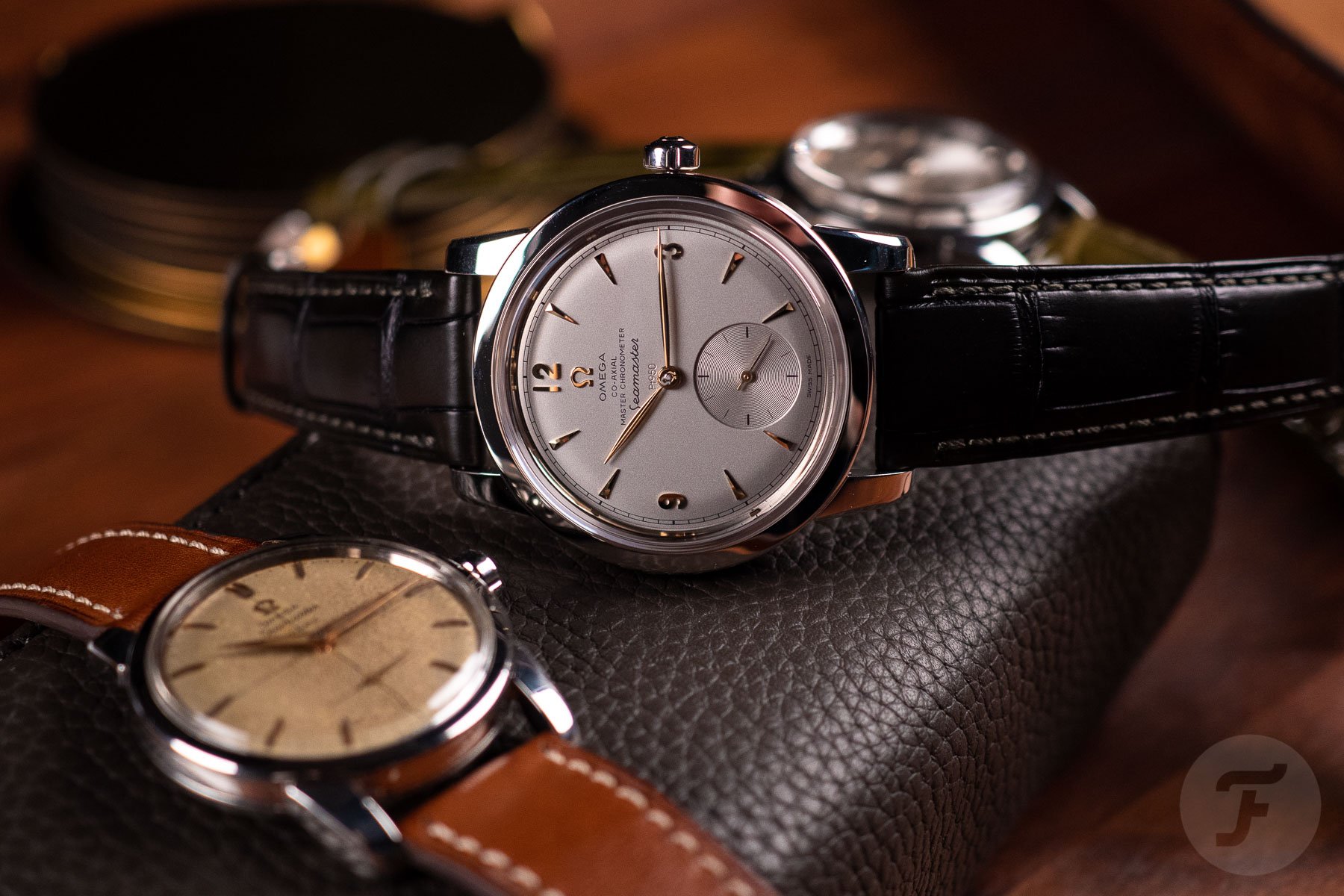 In terms of general aesthetics, the reissue we have here is extremely similar to the original. The dial layout with the 12, 3, and 9 numerals and the sub-dial for the seconds are carbon copies. So is the railroad minute track and that lovely characteristic crown. As on the original, it is a non-screw-down type.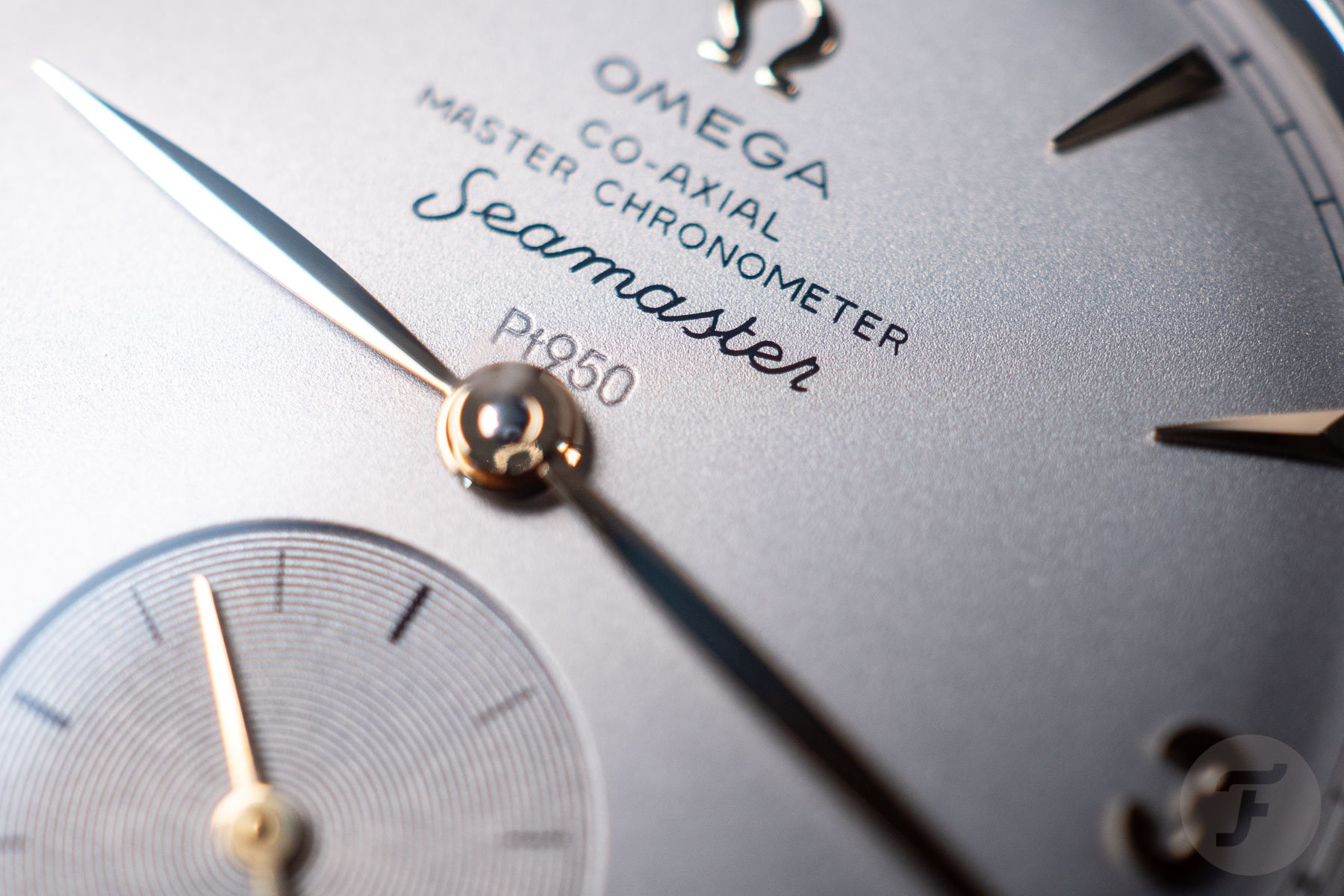 Modern upgrades
Of course, we are not dealing with a straight-up reissue here. A lot has changed, most notably, the scale. I assume that Omega boosted the size to speak to a larger target audience and to facilitate a modern caliber. It now measures approximately 38.5mm wide and 46mm from lug to lug. At 12.5mm thick, the size will surely please a lot of people. There is a second version, which features a central seconds hand. That version of the platinum Seamaster 1948 features Sedna Gold hands and indices, while this one has the same elements in 18K yellow gold.
The two other most important upgrades are the use of Omega's caliber 8805 and sapphire crystal rather than acrylic. Caliber 8805 is a luxurious version of the common 8800 movement with an 18K Sedna Gold rotor and balance bridge. Naturally, it is equipped with a Co-Axial escapement, certified as a Master Chronometer, and antimagnetic to 15,000 gauss.
The movement can be admired through a sapphire case back, another change to the original. It is also laser-etched and paint-filled with a boat, a plane, and a 70th-anniversary seal.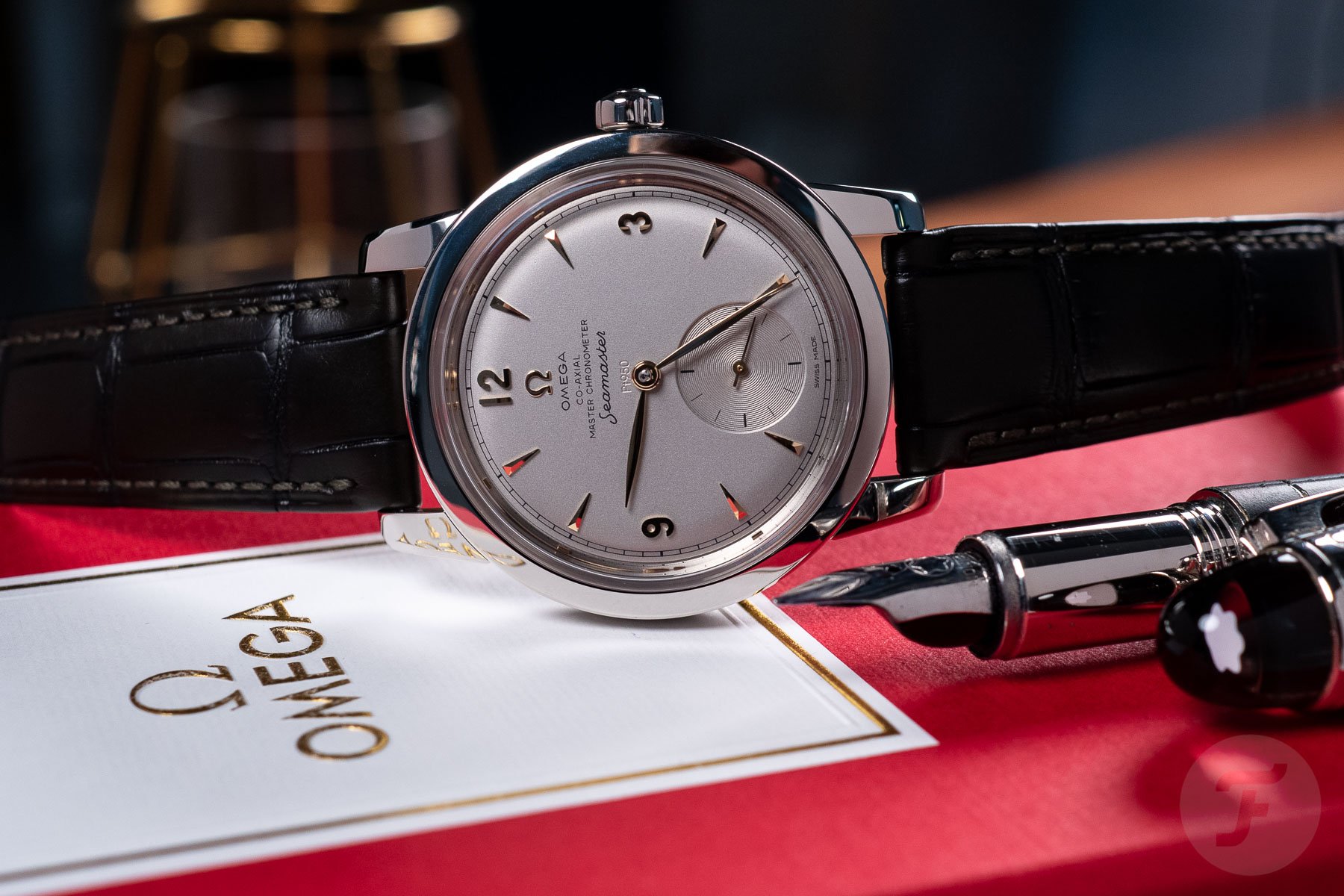 Some critical notes on the platinum Seamaster 1948
Before I get into what I like, let me address some issues I have with this watch. For starters, the scale is very modern indeed. In fact, I cannot get used to it. Having dealt with so many originals from the 1950s and '60s, this looks a bit cumbersome to me. I have to add that our own Robert-Jan kept telling me how great it looked on me, so this is most certainly a matter of taste. It is a beautifully proportioned watch, but I am just so used to this case shape in a more svelte form factor.
One aspect that would actually keep me from buying this watch — besides the price point — is the image on the sapphire in the case back. Grand Seiko does this too, and it looks very messy to me. It obscures the view of the beautiful caliber, and it is just so unnecessary. Either make a cool closed case back with a plane and a boat or do a see-through case back, not both. Let me know in the comments if this is just my pet peeve or if you agree.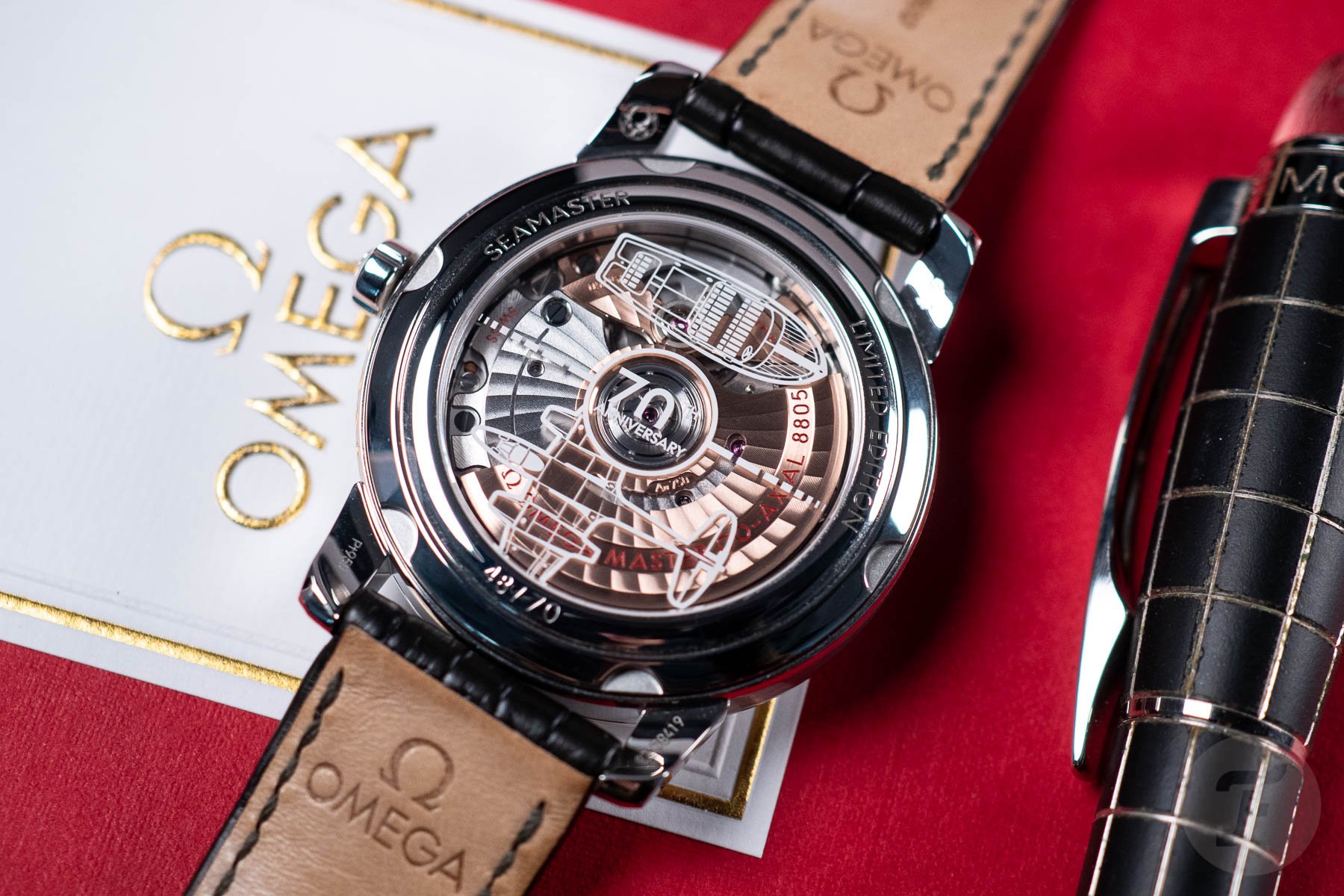 Lastly, I think the steel version of this makes more sense. The weight of the platinum is cool, but at almost €50K, I want something more spectacular. This is a beautiful, subtle watch, but it is not mind-blowing. And at this price, I want my mind blown and jaw dropped. A full-gold Speedmaster moves me more. You could almost get a gold Moonwatch on the gold bracelet plus a steel Seamaster 1948 for the same money. I know what I would pick…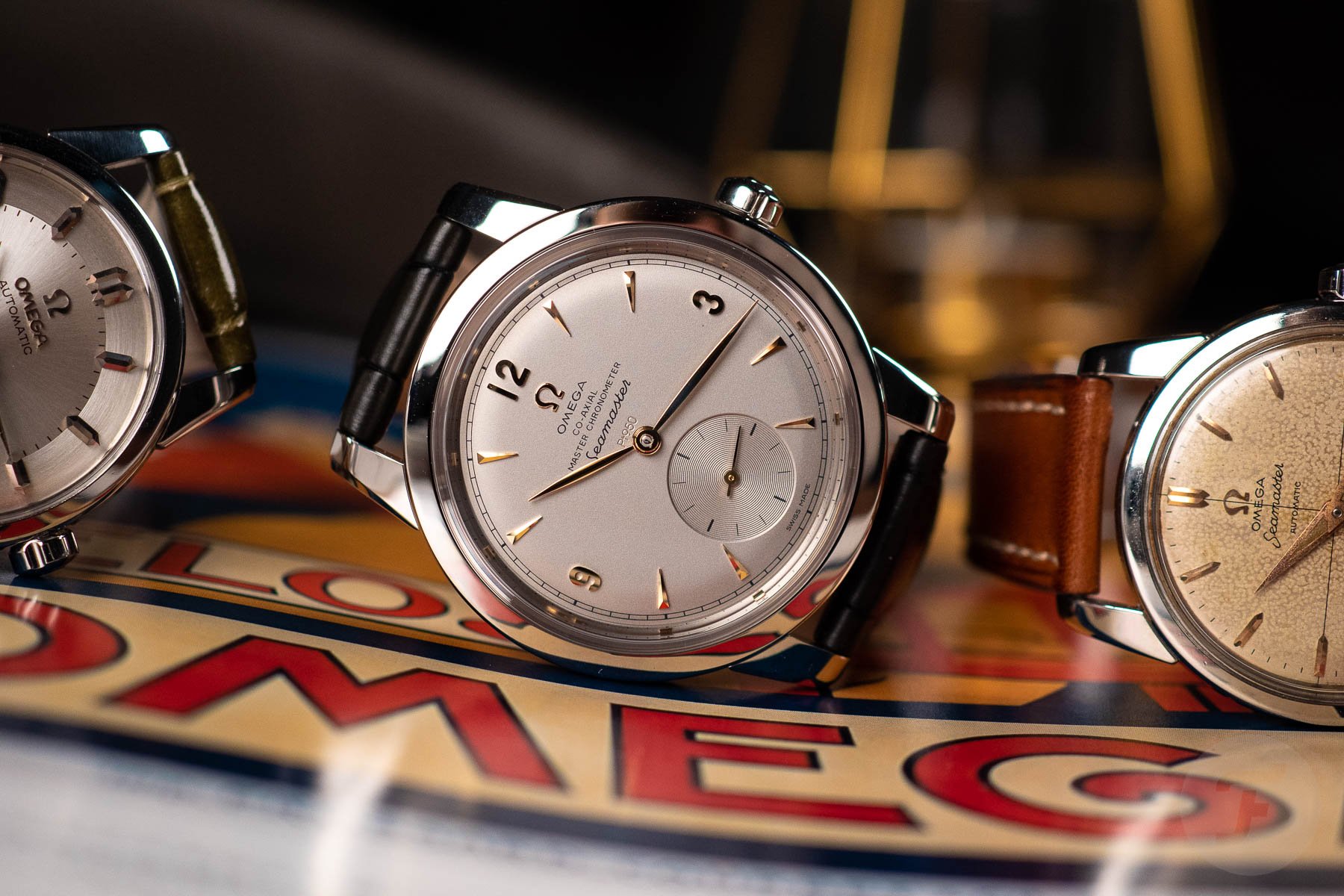 What I like about this Seamaster
There is a very distinct, high-quality feel to the Seamaster 1948 in platinum. This is obviously a result of the weight. My vintage Seamasters weigh about 40 grams each, including the straps. This one comes in at 115 grams. There is no mistaking this for steel when you pick it up off the table. Furthermore, the quality is just great all around. The yellow gold applied indices are sharp and simply beautiful. So is the textured platinum dial.
I also enjoy how stealthy it is. Don't get me wrong; the quality is clearly visible from a distance. But by modern standards, it is a very subtle watch. It will slide under the cuff and be inoffensive in all situations. There is a coolness to having this in platinum. It is like getting a car from AMG, RS, or M but having the badges removed.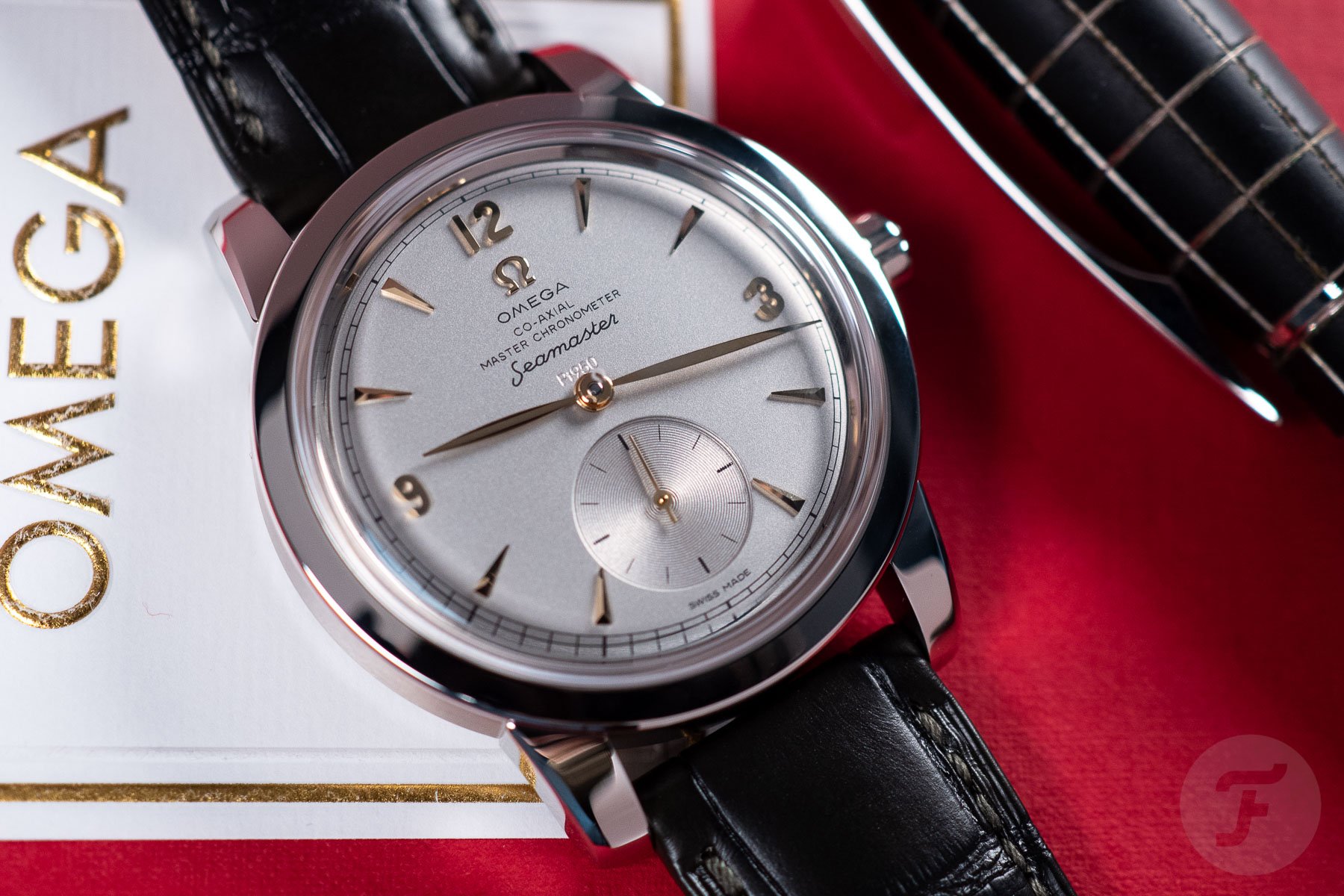 Closing thoughts on the platinum Seamaster 1948
The Seamaster 1948 in platinum is Omega showcasing its technical prowess. It is a capable and beautiful watch, and it pays worthy homage to a crucial model from the brand's fabled past. I applaud Omega for remaining so true to the original design. To be honest, there was very little to improve about that aesthetically.
I think it takes a special kind of aficionado to buy the Seamaster 1948 in platinum. It is not a watch you buy to impress anyone other than yourself. Platinum looks even more like steel than white gold does. This is a watch you buy for how it makes you feel. And that is great.
It is odd that it is still around after almost five years. The two versions are limited to 70 pieces each. Apparently, the type of aficionado described above is rare. It is an extremely competitive segment, and indeed, this is not the most spectacular offering. But maybe sometimes the more subdued, the better…
What do you think of this platinum Seamaster 1948? Let us know in the comments below.
You can also find and follow me on Instagram: @time_travelers_journal
Watch specifications
Model
Seamaster 1948 Co‑Axial Master Chronometer Small Seconds 38 MM
Reference
511.93.38.20.99.001
Case Material
950 Platinum
Case Dimensions
38.5mm × 46mm × 12.5mm
Case Back
Sapphire with decoration
Movement
Caliber 8805: Automatic, Co-Axial escapement, anti-magnetic, METAS-certified, 60-hour power reserve, 3.5Hz frequency
Water Resistance
6 ATM (60 meters)
Strap
Dark green crocodile
Special Note(s)
70th-anniversary model, limited to 70 pieces