You Asked Us: Rolex or Tudor
We're honoured to receive a constant flow of emails from our readers. Most of them asking for advice on watch related issues. In this new weekly recurring topic, 'You Asked Us' we'll answer one of these emails in public.
This Week's Question, Rolex or Tudor
This week one of the questions we received came from reader T. from The Netherlands. He asked us 'Rolex or Tudor?', and here's his (translated) question: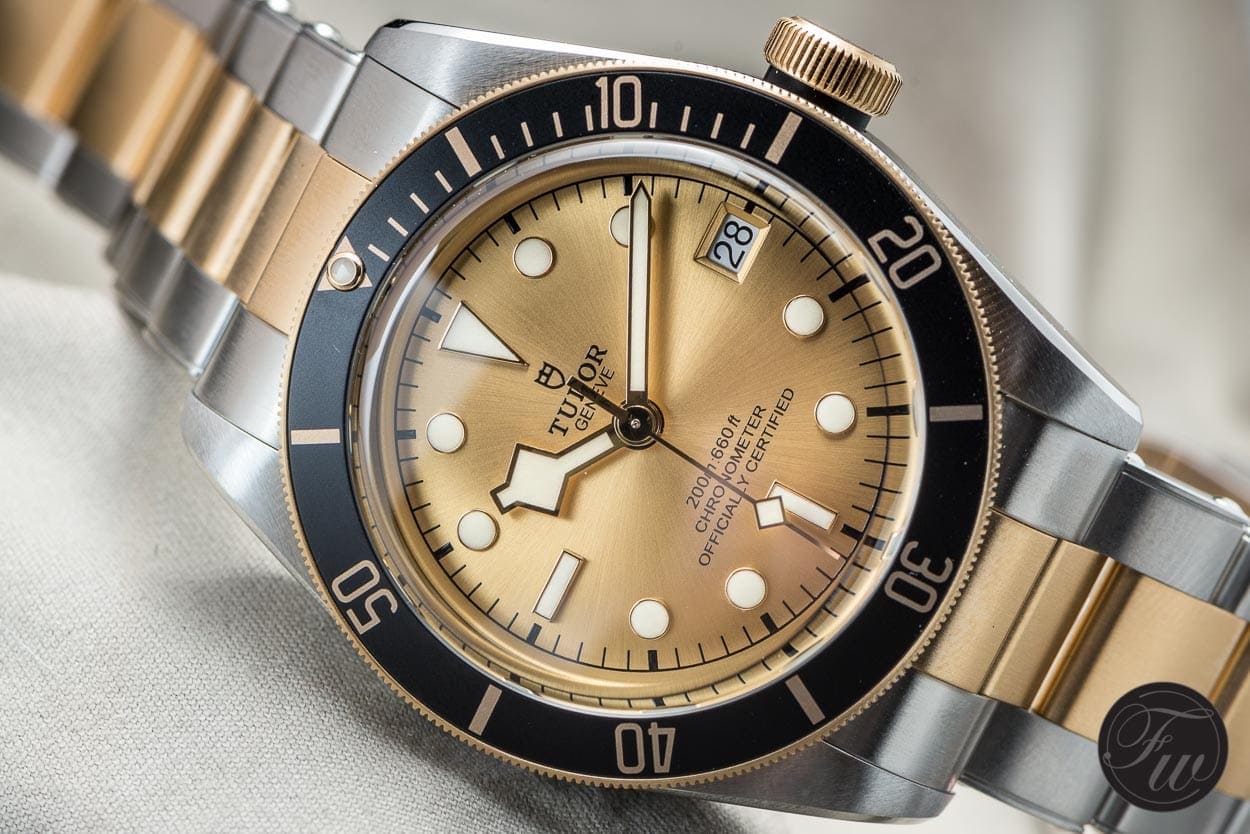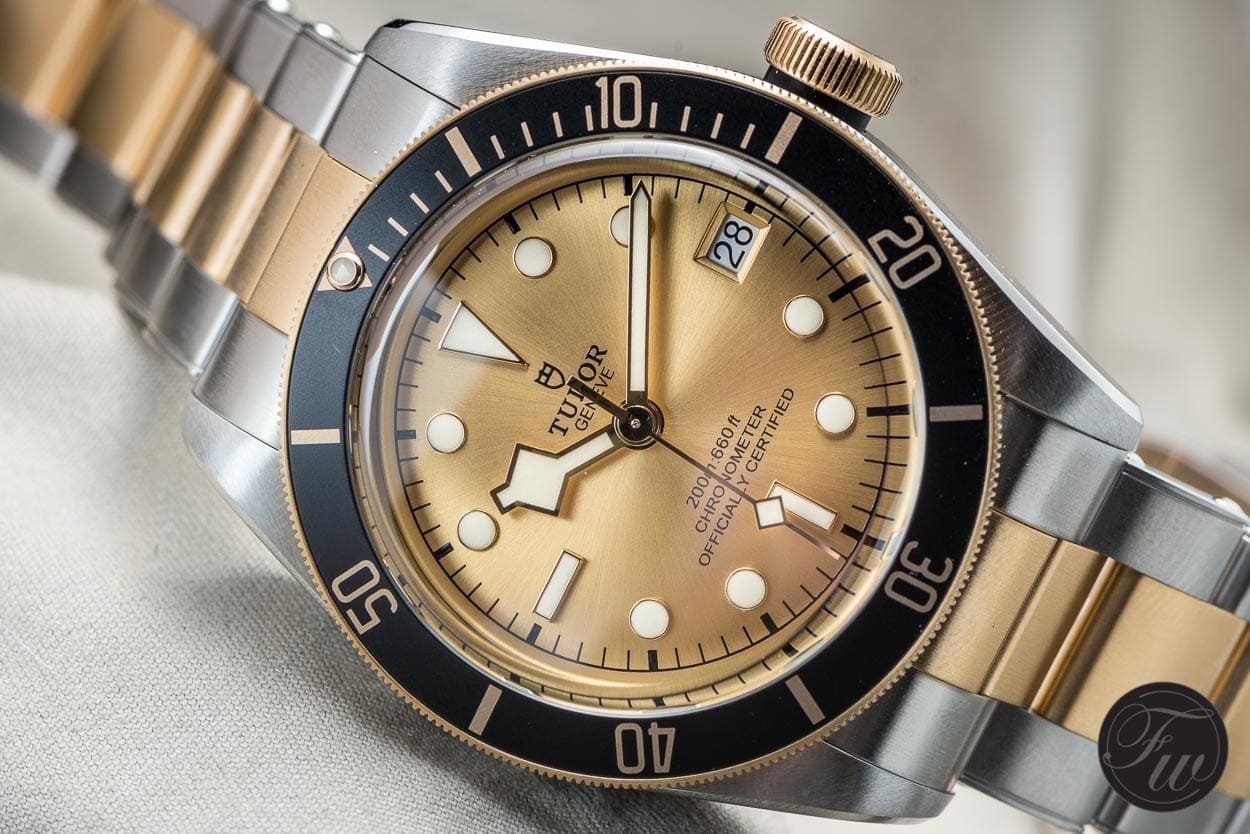 "For me, Fratello Watches is a useful website, containing independent information which is nicely presented. In terms of web experience it's a nice site from which, with pleasure, I took a lot of different information. Now here's my question:
I still regret that, back in 1983, I didn't straight away buy a Rolex Submariner. Many watches further now, I'm of the opinion that at the same cost I could have bought a Submariner as well. But, that's still possible of course.
However, the new Tudor models look very good as well. Certainly the one with a champagne dial (Tudor Black Bay S&G). Or the Pelagos, the left-handed version (so that the crown doesn't dig into my wrist when I'm wearing it on my left wrist).
Or should I indeed now buy a new Rolex Submariner. By the way, I hugely dislike the magnifying bubble, which the Tudor doesn't have. Another advantage. What is the right choice? Don't I have the risk that the Rolex in the end, in 20 years time, has gained more value than a Tudor? Are both watches, quality wise, indeed equal?"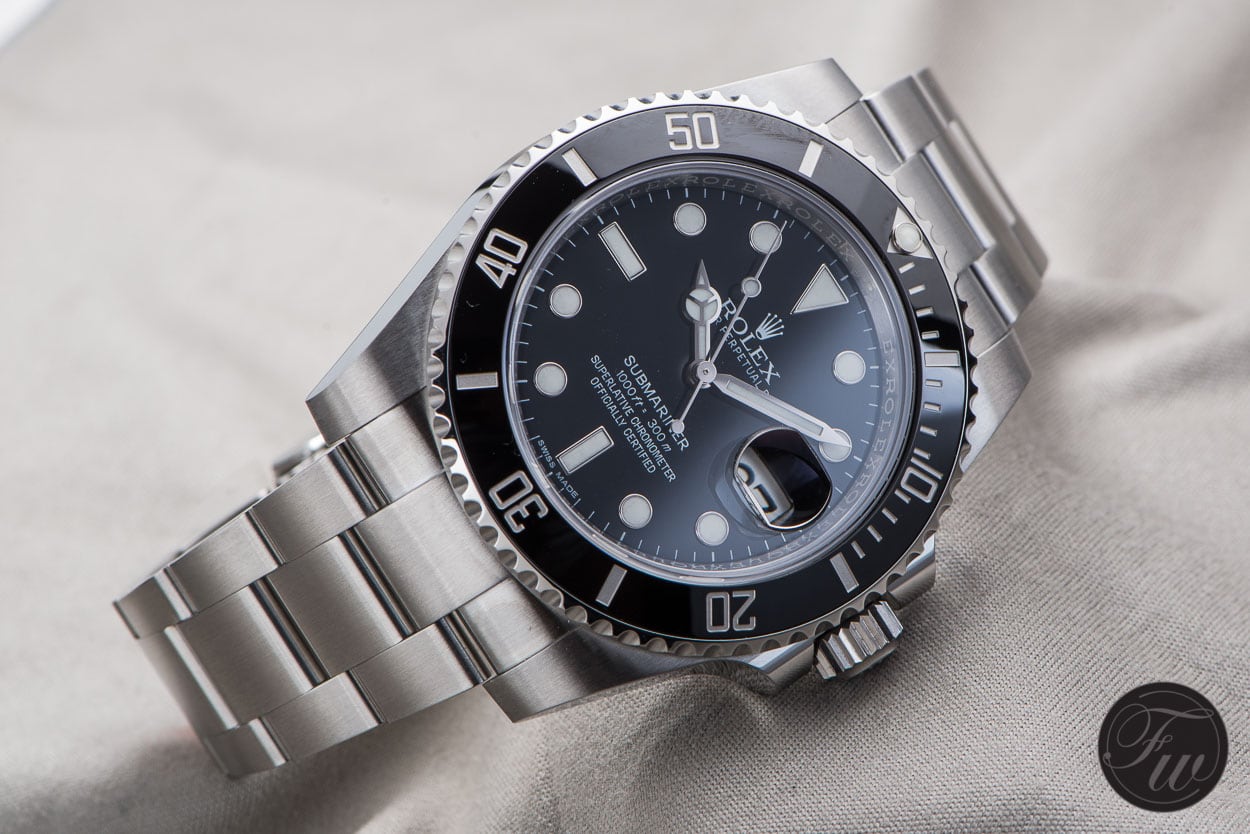 Disclaimer
Let's start to make clear that, although deeply plunged into watches for years and years on a daily basis, we can't look into the future, like anyone else. We neither have the ability to answer any personal question with certainty for anybody. We can only give our insights, often somewhat based on personal preferences but of course, based on our many years' in-depth experience. Our answers are to the best of our knowledge, however, shouldn't be mistaken for 'the truth'. Which probably doesn't exist anyhow… 😉
Save up and buy the Rolex
In this case, I would advise our reader T. to 'save up and buy the Rolex', and here's why. If now for 35 years, you still know for sure you want that Rolex Submariner, you should go and get it. Even with cyclops. And if not, there's always the no-date (ref. 114060) model. From a certain age, which I can imagine you're getting to now, it gets difficult to read a date on a watch – cyclops or not – anyhow.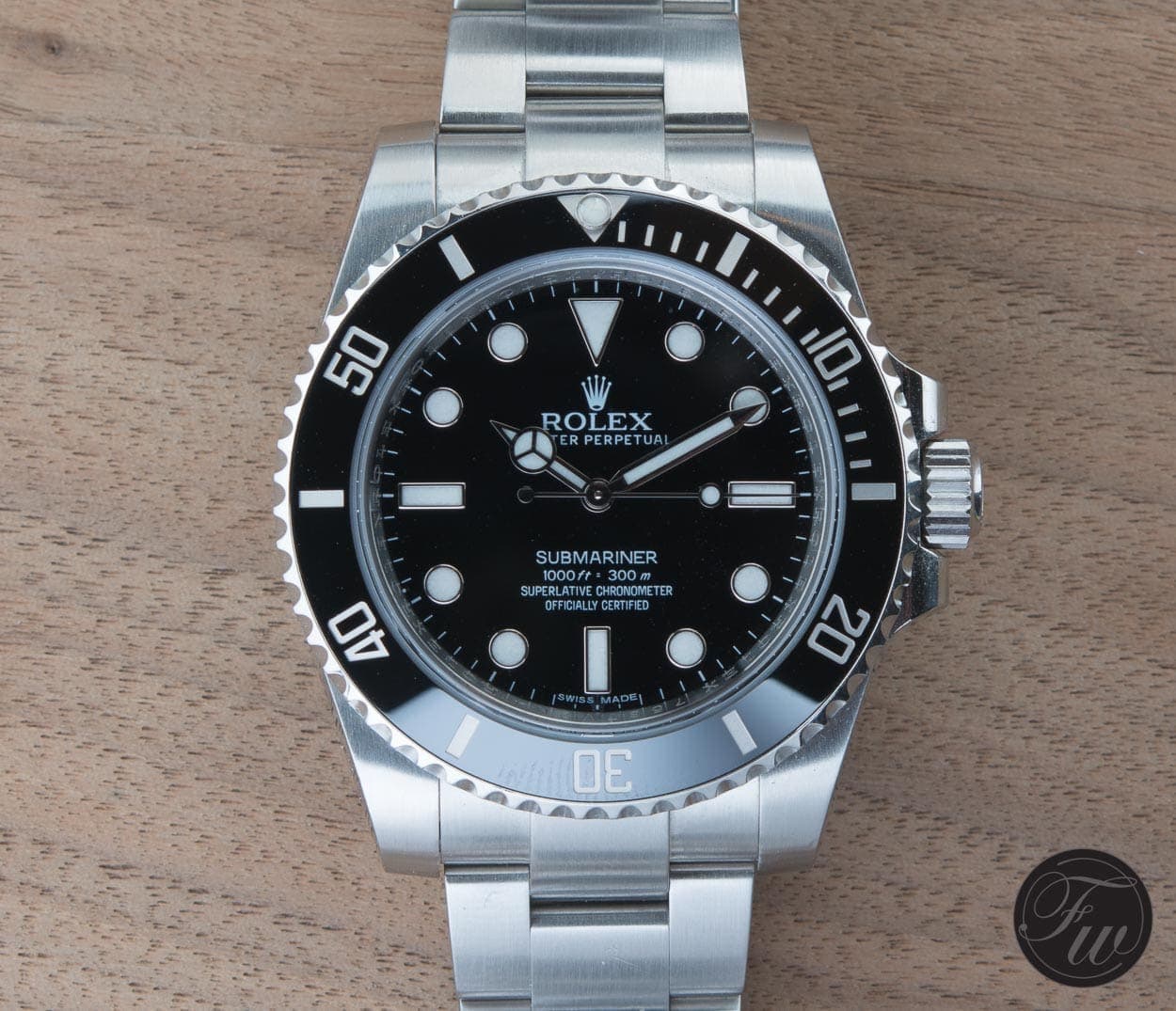 Not sure if you exclusively want to buy a new watch, but otherwise there's the possibility to acquire a pre-owned Sea-Dweller as well. Rolex ruined the current Sea-Dweller with one, but former models had no cyclops. No cyclops, but with a date. And looking at one you realize how functional the cyclops is. Magnifying 2.5x does the job.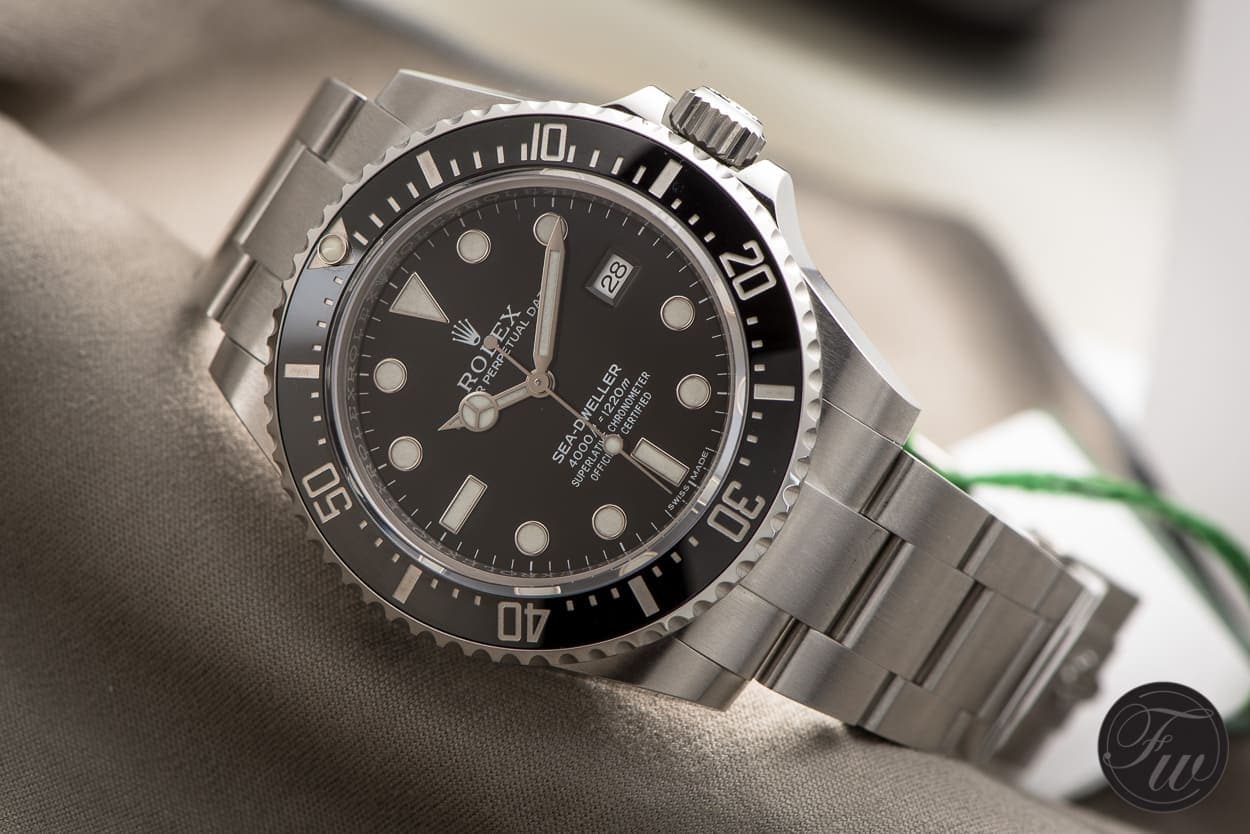 Aren't Tudor watches any good then?
The Tudor models you mentioned are beautiful and good watches of course! And you asked, "Are both watches, quality wise, indeed equal?". That's a very very difficult question to answer. What is quality in this context? Will the Tudor last as long as the Rolex? I guess so, certainly if you want it to last. Any of these watches will last 'forever' if taken good care of. That means if it will be serviced in time. Rolex and Tudor watches can take more or less the same kind of abuse for sure. Anyhow, they'll take more abuse than you would be ever able to handle when wearing any of them. In the end, the truth often is that quality – in terms of how long a watch lasts, how accurate it is, or how much abuse it can handle – is no real decision point. Practically any respectable mechanical wrist watch is able to fulfil most of our actual demand. Our decision often is an emotional one.
Gaining Value
Then your question concerning the gaining of value. I'm sure – well no one is ever sure about what happens in the future, but – Rolex will keep better value. Or even will gain more value. Not only compared to the Tudor models but compared to virtually all existing watch brands. Let's look at the past to understand why I think this to be the truth. In 1983, when you were on the brink of buying a Rolex Submariner the price for that watch would have been around € 1.000,=. Except of course that there was no Euro at that time. So my estimate is calculated from German Marks, French Francs, Dutch Guilders and the like. Today a new Rolex Submariner (with a cyclops) will set you back around € 7.850,=. That's a gain of € 6.850,= in 35 years, which is an increase of just over 6% each year.
Not only prices of new Rolex watches have risen steadily. The Rolex Submariner which you were about to buy in 1983 would certainly fetch the same amount as a brand new one nowadays as well.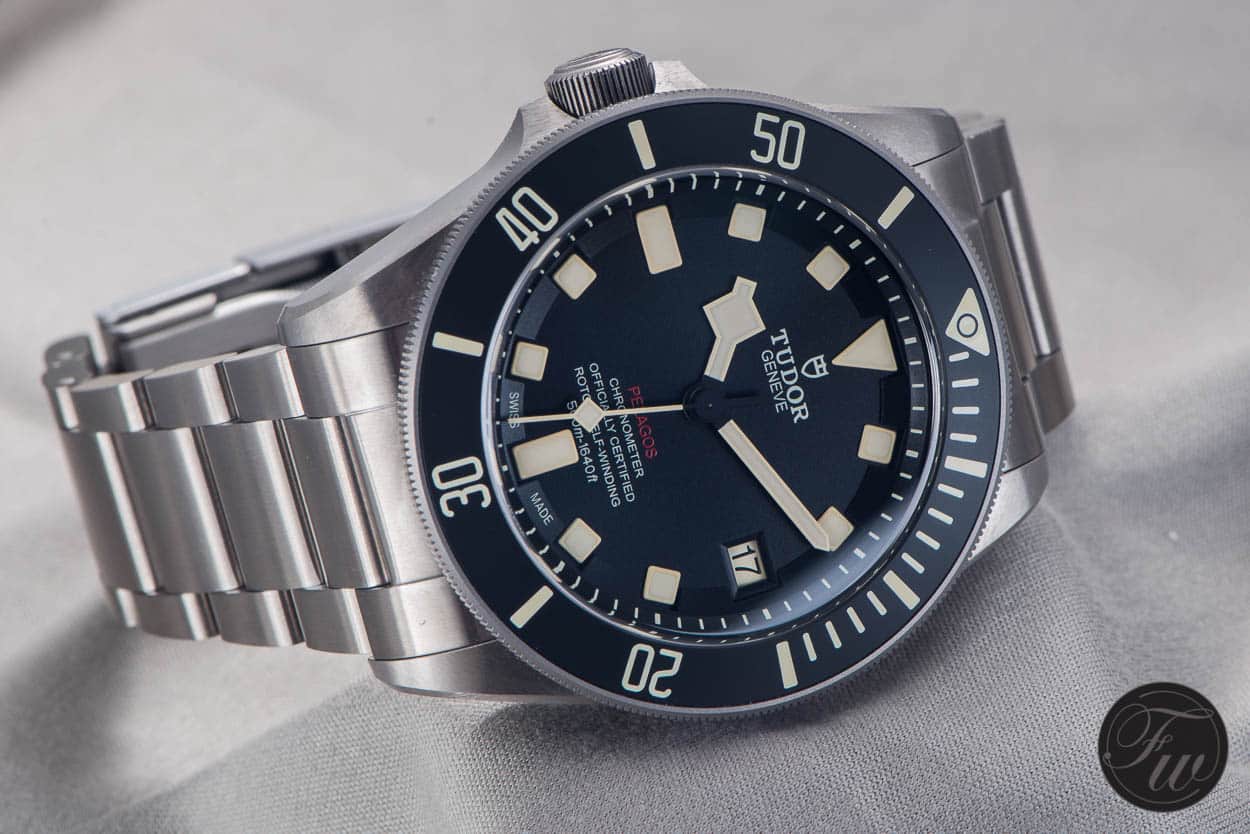 These Tudor models were not around 35 years ago
The main difficulty is that the watches you're comparing at the moment were not around 35 years ago. A Rolex Submariner has been around forever and is not likely to leave the stage any time soon as well. Tudor watches are around for a long time as well of course, but with less consistency in their model (policy). Secondly, the experience we have from recent history is that the current Tudor models are not doing that well in keeping their value. New models are often offered for sale pre-owned after only a short period of time. They don't seem to have an extensive expiration date, many young pre-owned watches are available on the second-hand market at very attractive prices.
I hope the above gives you sufficient information and support to make the right choice. At this point, we would already congratulate you with your Rolex Submariner 😉