Hands-On With The Praesidus A-2 Bud & Diz
Inspired by the A-11 (World War II) and A-17 (Korean War) watches
I just watched Band of Brothers and The Pacific again on HBO Max, two very impressive shows of 10 episodes each on World War II in Europe and Asia, respectively. Closer to home is the story of my grandfather, who received a navigator's watch from an American pilot at the end of World War II. Unfortunately, that watch was lost somehow after it broke down and got put in a drawer. My father, however, remembered that it had a light-colored dial.
Military-spec watches
Watching those series encouraged me to hunt for military watches again. There's the Dirty Dozen for the RAF, but the US military used A-11 watches, initially produced by Bulova, Elgin, and Waltham. Supposedly, tens of thousands of these A-11-spec watches were produced and delivered to the military. You will find many of these watches for sale on eBay and other platforms. Often, though, they are in poor condition as they've either seen proper action or sufficient neglect.
Praesidus A-11
However, there are also modern initiatives focusing on reissues of military watches suitable for daily wear. Praesidus is one of these watch companies that create reissues of classic US military watches, such as the A-11. The brand has teamed up with veterans like Platoon Sergeant Tom Rice, who lost his original A-11 watch and had Praesidus recreate it. The owners of Praesidus have backgrounds in both the military and watchmaking background, the perfect combination for such an initiative. For each watch sold, Praesidus donates 5% to support war-veteran associations and partnering communities.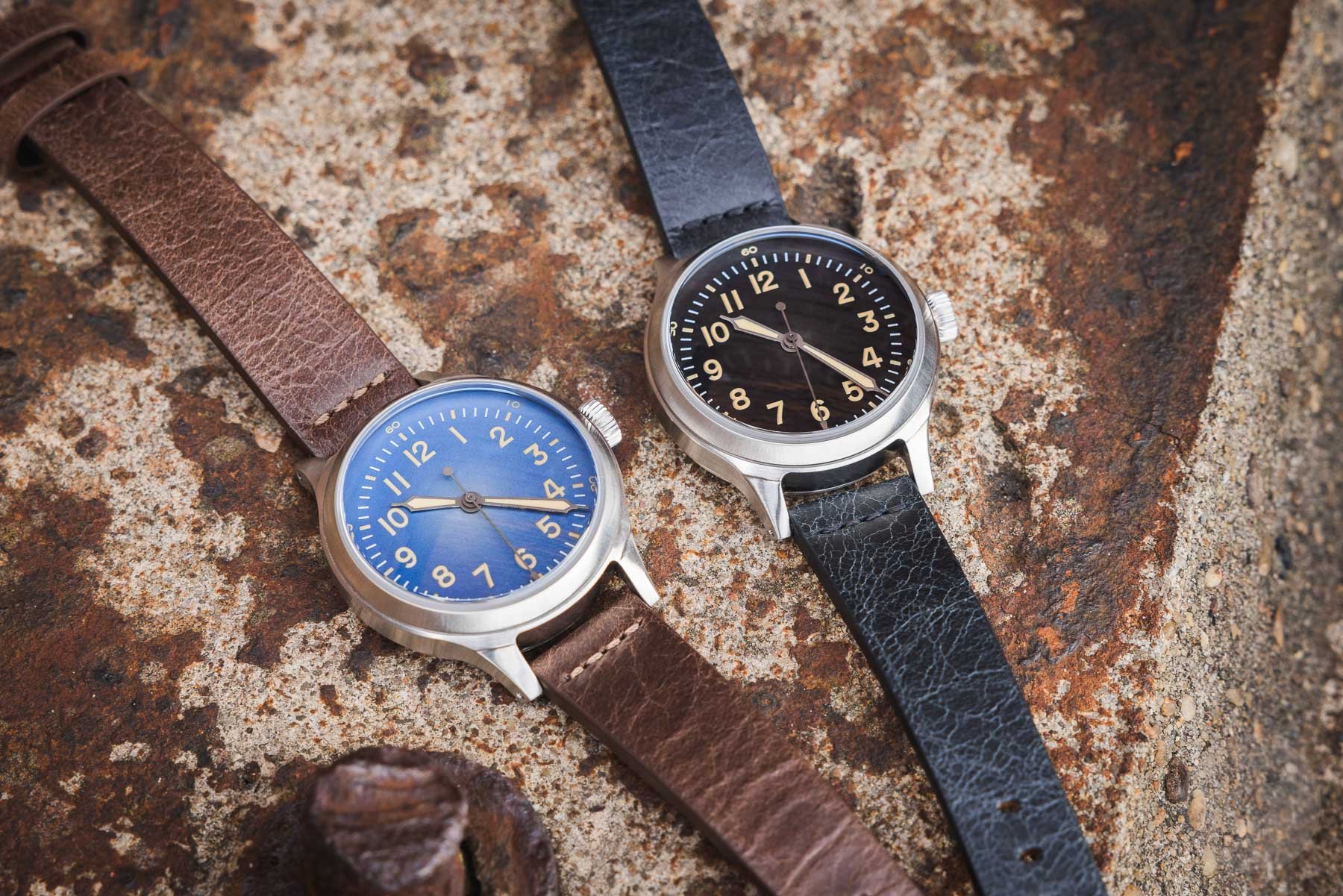 Praesidus A-2 Bud & Diz
This time, Praesidus shipped us two A-2 watches. They are based on the A-11 and A-17-spec watches used by the US military during World War II and the Korean War, respectively. Praesidus designed them with veterans Bud Anderson (a 101-year-old USAF triple ace of World War II, who later also flew in the Korean and Vietnam wars) and Diz Laird (a World War II US Navy carrier-based fighter pilot, who also served the US Navy in the Korean and Vietnam wars). These limited-edition A-2 models take inspiration from the watches Bud and Diz used, and each pays tribute to one of these men. Bud's version, for instance, shows a P-51 Mustang on the case back, while Diz's features a F4F Wildcat.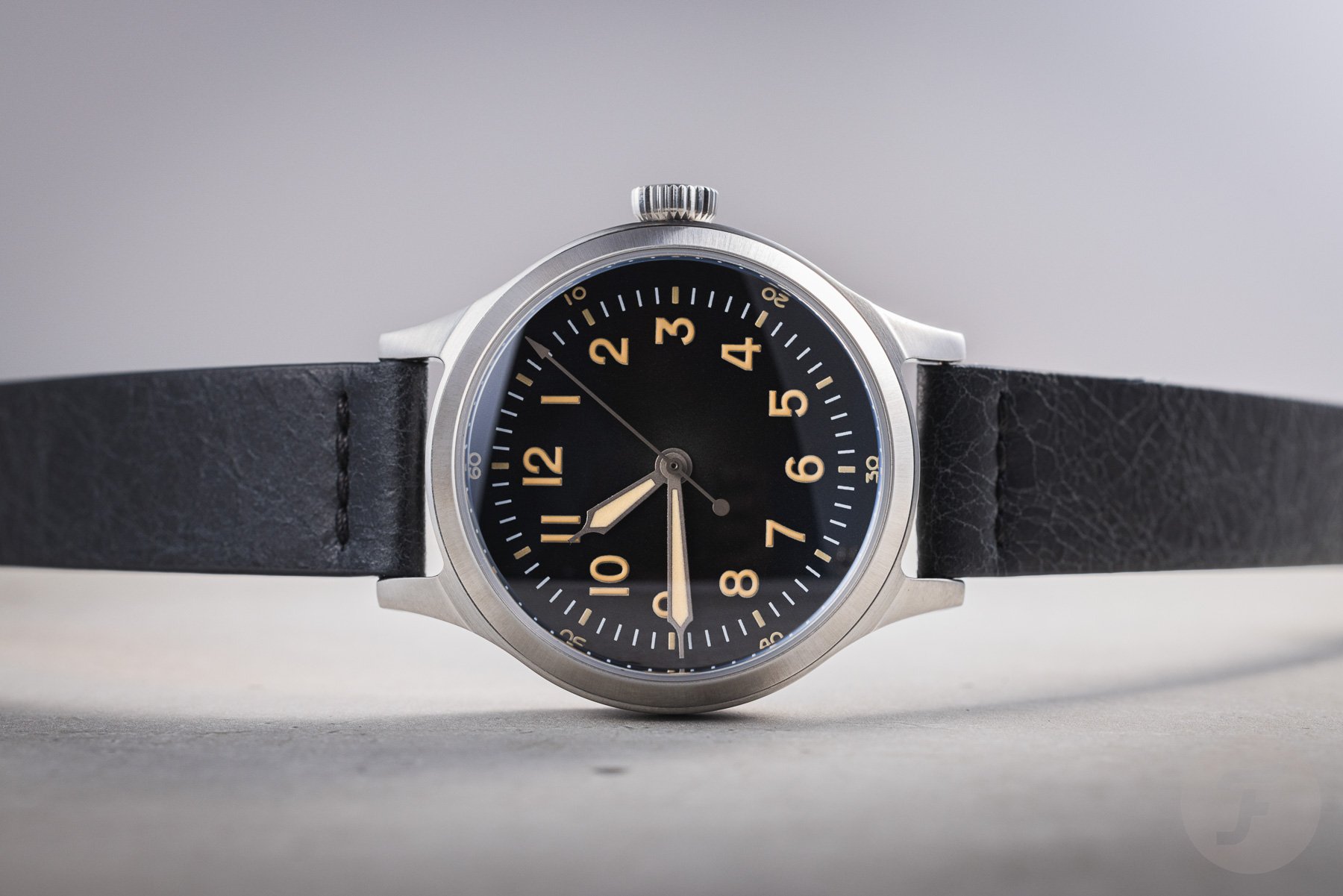 A black or blue dial
With its black dial, the A-2 designed with Bud Anderson is a bit more faithful to the original A-17 watch. The version dedicated to Diz Liard, who sadly passed away at age 101 in 2022, has a blue dial matching the color of the F4F Wildcat.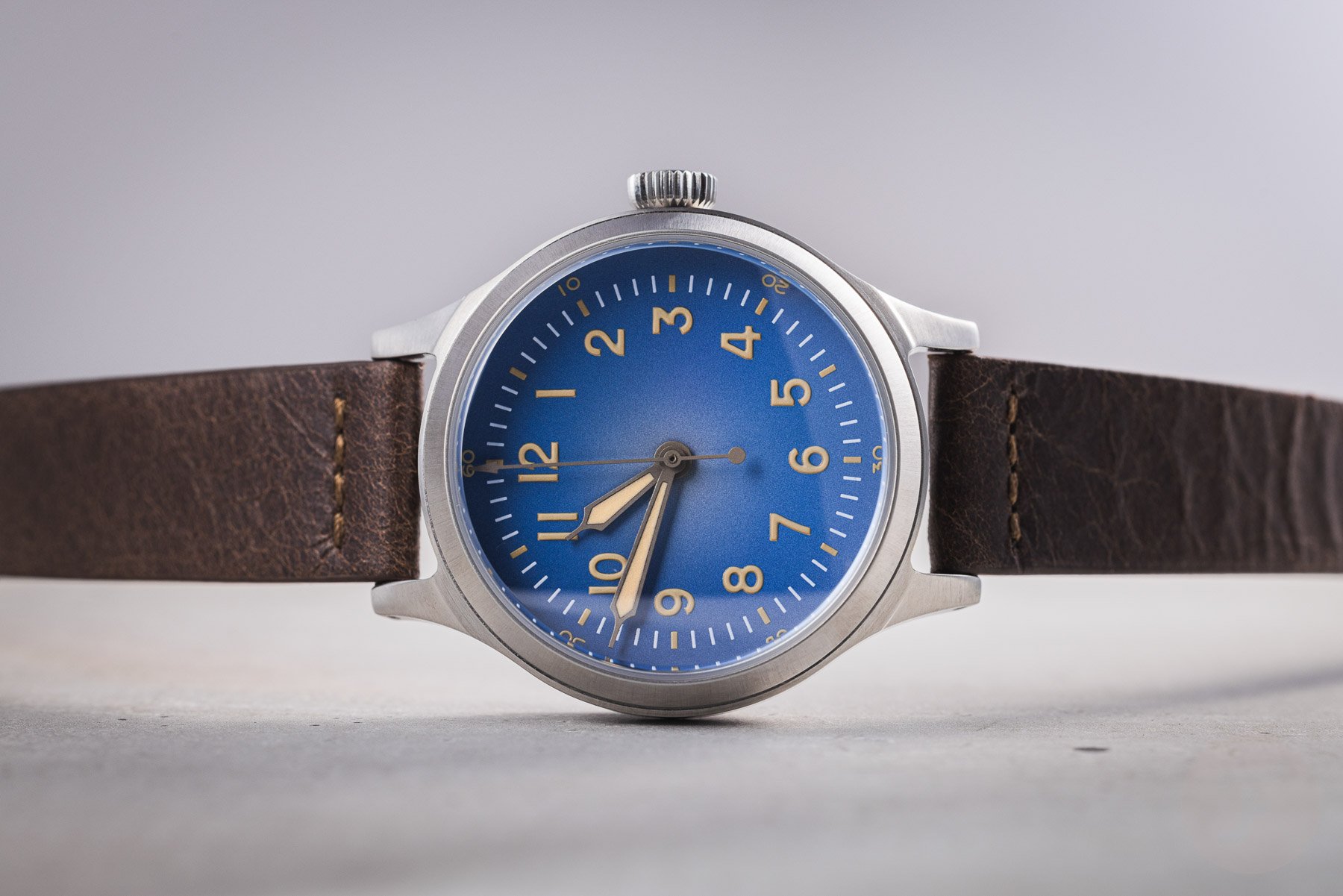 Each A-2 watch has a numbered piece of an original P-51 Mustang and F4F Wildcat put into the case back. The A-2 Bud & Diz watches are also available for purchase separately or as a set. We received the collector's set and gave the watches a try.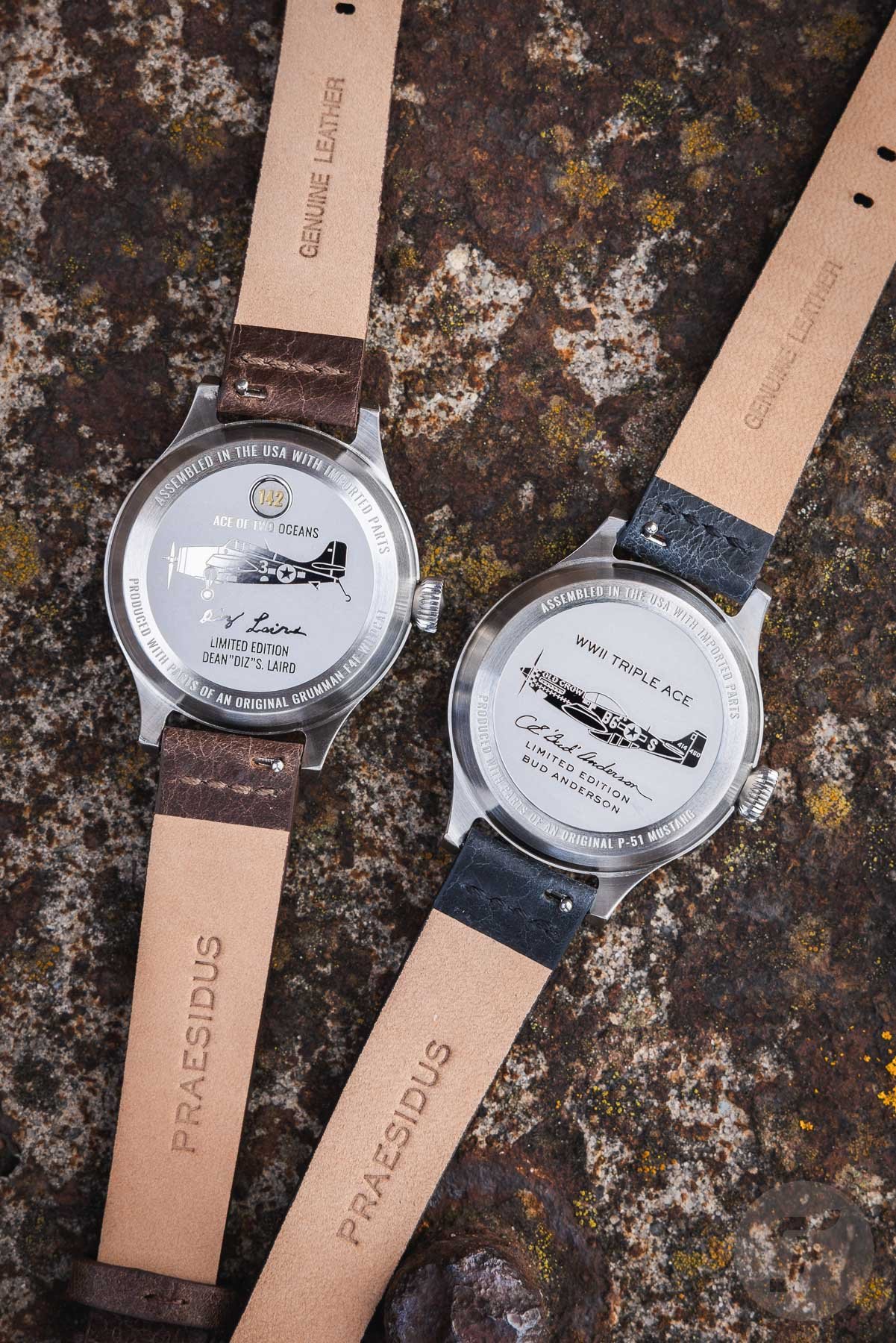 Soprod P024 or Seiko NH35
The A-2 Bud & Diz watches are available with two different movements. One is the Seiko NH35, and the other is a Swiss-made Soprod P024, both self-winding calibers. There's a substantial price difference, though, as the collector's set costs US$600 with the NH35 movement and US$1,100 with the Soprod movement.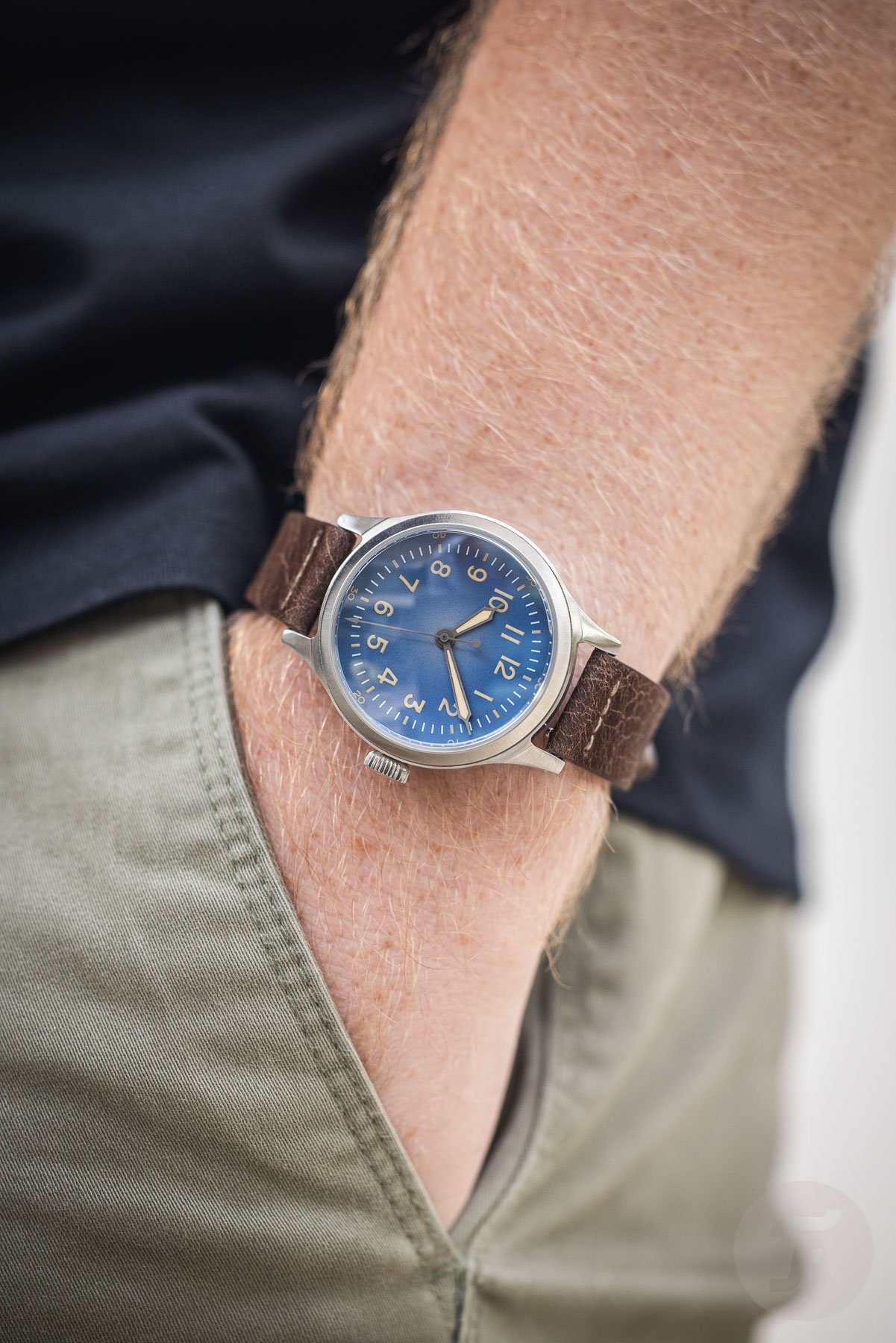 Specifications of the Praesidus A-2 Bud & Diz
Aside from the movement of choice, the watches have the same specs. The cases are in 316L steel, measuring 36mm in diameter and 13.5mm in thickness. Praesidus applied various brushed and matte finishes to the case, which makes sense for a military-inspired watch. The water resistance rating is 5 ATM, and the case comes fitted with slightly domed sapphire crystal. The A-2 Bud watch, with its black dial, has an 16mm black leather strap, while the Diz edition has a brown leather strap. Interestingly, the blue-dial watch comes with a high-polished buckle, while the buckle on the black-dial edition has a matte finish. Both straps are easy to swap using the quick-release spring bars.
From $349
If you want to buy just one of the two watches, it will set you back US$349 for the NH35-powered model and US$595 for the one with a Soprod movement. The Soprod P024 is based on the ETA2824-2 and is considered a solid-quality caliber. The NH35 is reliable but can perform slightly less optimally than the ETA-based P024 in accuracy. Furthermore, the P024 caliber ticks at 28,800vph and the NH35 at 21,600vph. We received the Soprod-powered Praesidus A-2 Bud & Diz collector's set.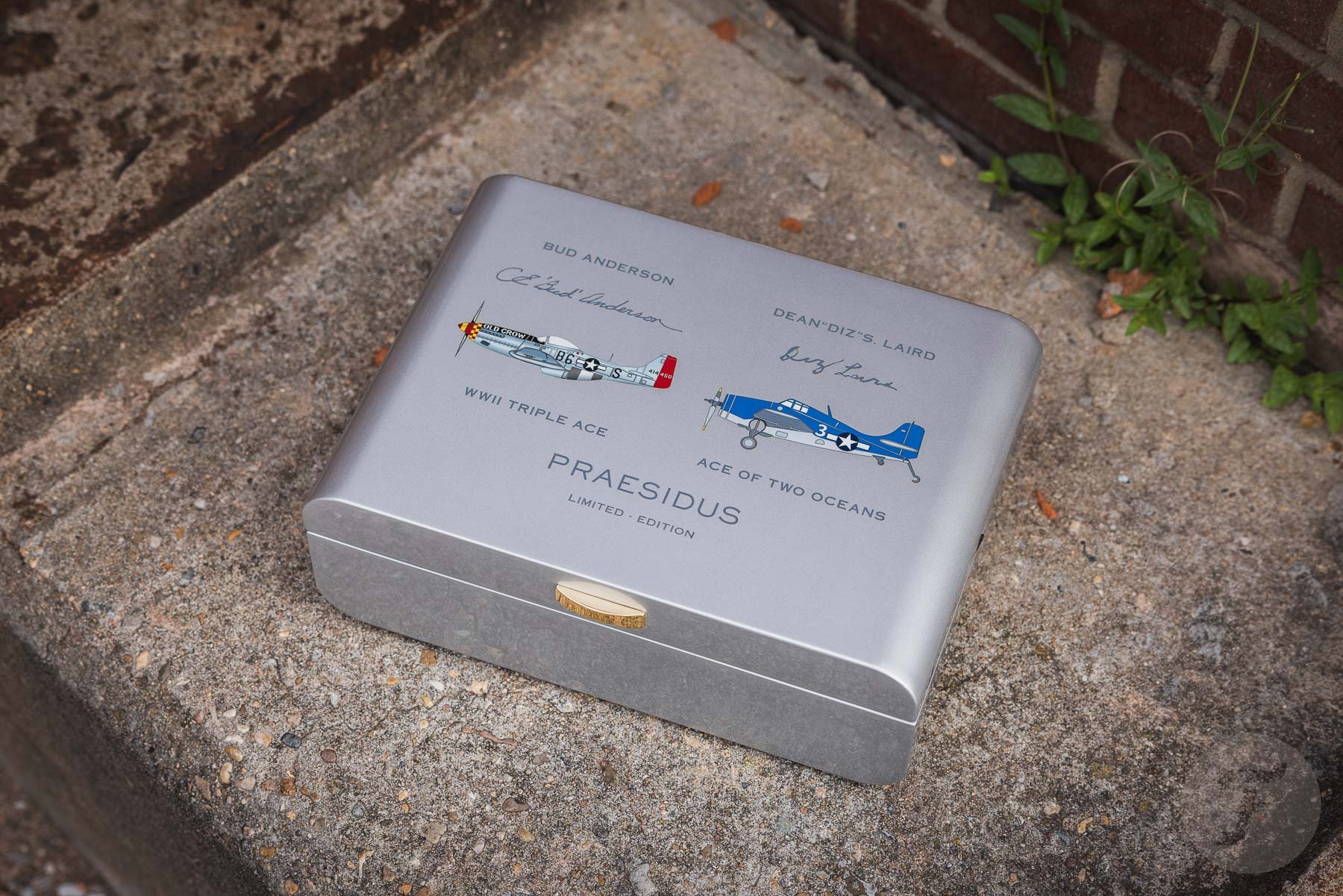 Collector's set
Since I'm not focused on accuracy when it comes to watches like this, I don't think I'd go for the $1,100 set but instead pick the $600 box. To me, these watches are purely commemorative, and they wouldn't be on my wrist all the time, so accuracy or having a higher-beat movement is not that important to me. It might be different if I were planning to wear these watches often or daily. In that case, I would probably favor the Soprod P024-based A-2 watches.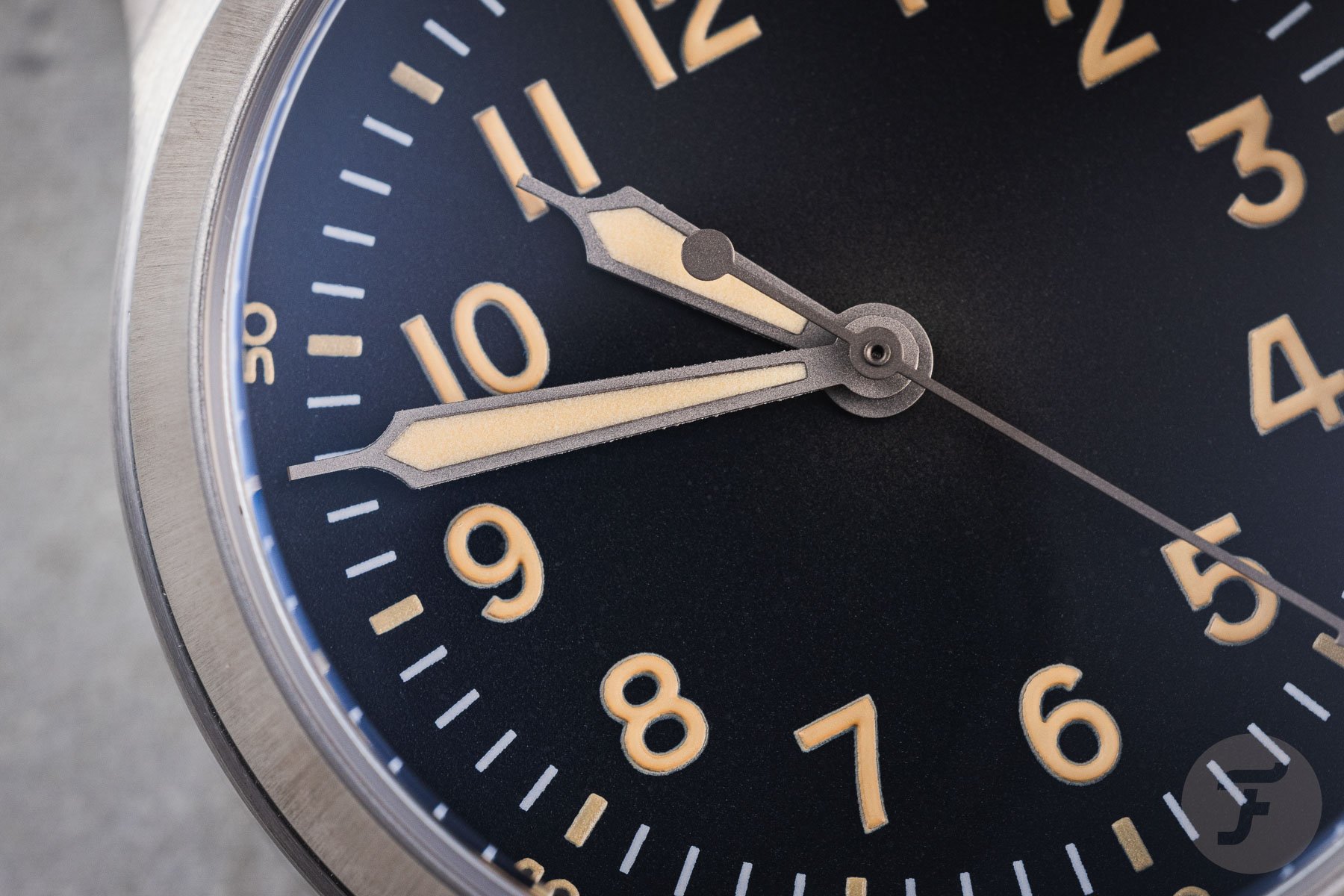 Inspired by the A-11 and A-17
I slightly prefer the A-2 Bud, with its black dial and faux-patina Super-LumiNova, as it is closer to the original military watches. The watch is not an A-11 or A-17 copy. Instead, it puts various design aspects of both in the mix. Bud Anderson wished to use the watches he had used during his career and put them all together in this Praesidus A-2. Diz's watch uses a blue dial and also has a creamy-colored Super-LumiNova applied to the hands, Arabic numerals, and hour markers.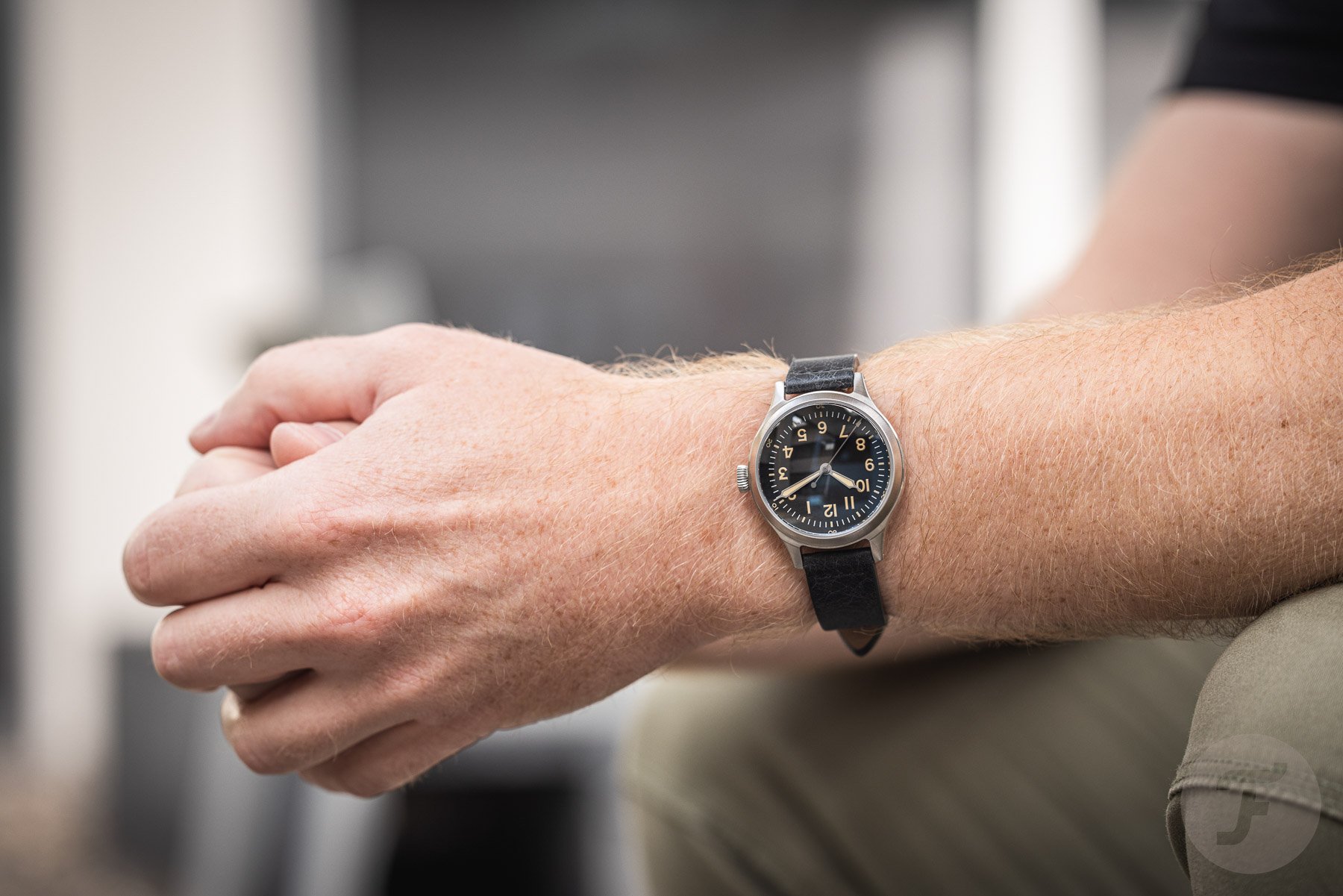 There's no doubt that the black dial immediately reminds me of the watches I spotted on the wrists of the soldiers in The Pacific and Band of Brothers, though I never really got to see a proper close-up of the watches from those series. Of course, the original A-11 was smaller (32mm) than this A-2 and had a very thin (16mm) strap.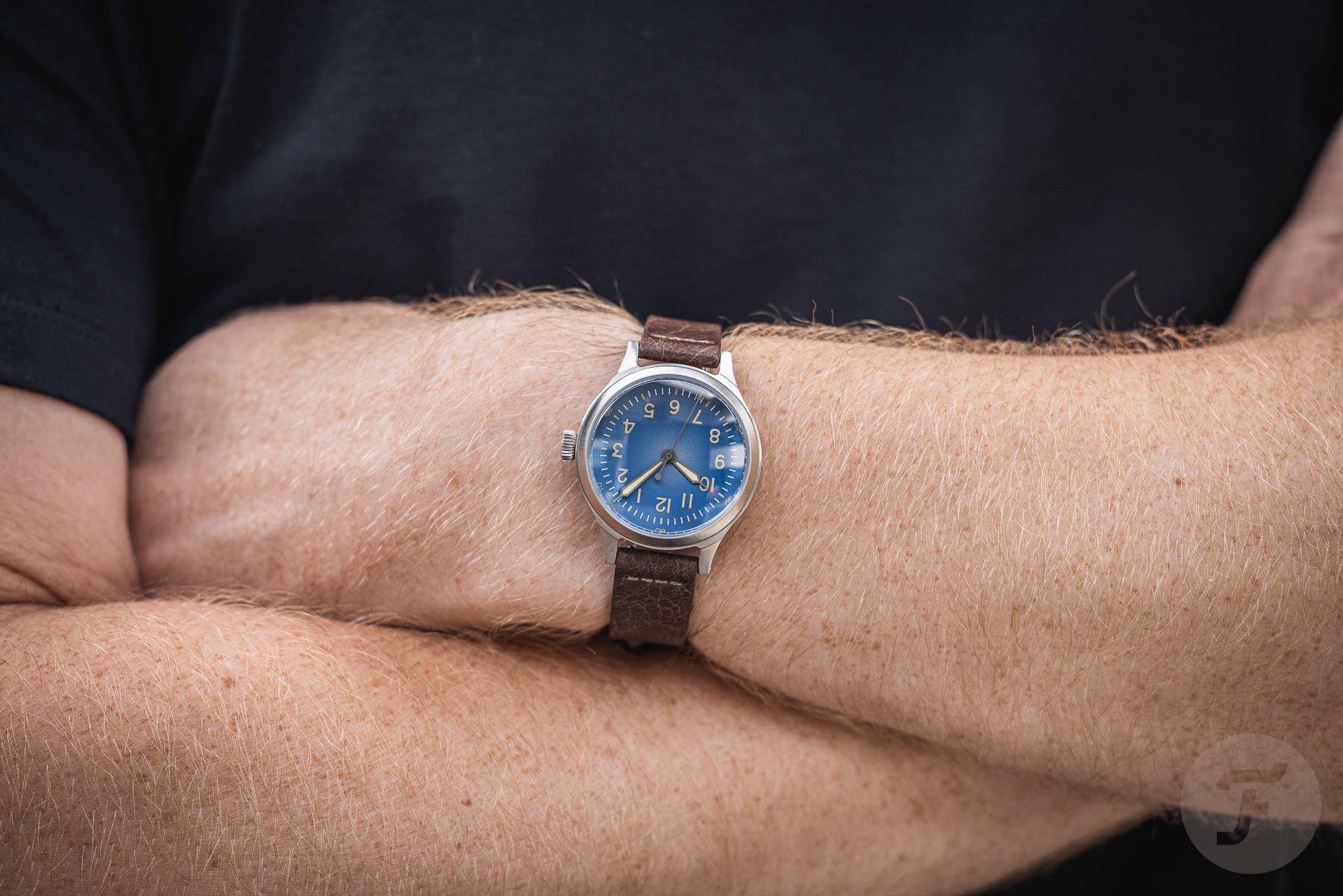 As I stated above, these watches are commemorative pieces codesigned by veterans of WWII and the Korean and Vietnam wars. I think that Praesidus teaming up with veterans to develop these watches adds a nice element to the story, and that does more for me than using bits and pieces of the aircraft (P-51D and F4F) in the case backs. However, the latter is a nice detail to brag about when discussing these watches at a watch GTG.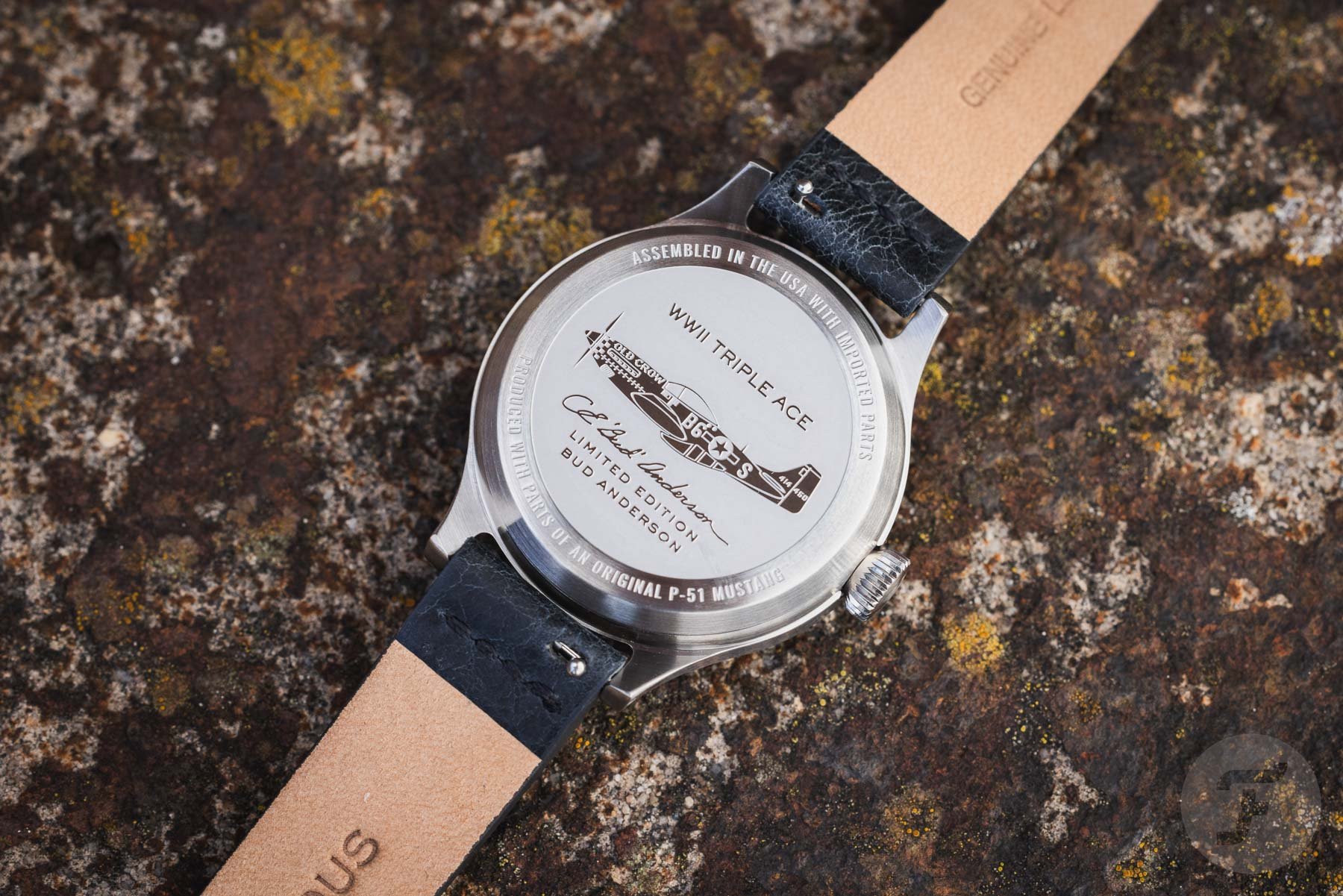 Some afterthoughts
If you're looking for a remake of the original A-11, I think the 32mm Praesidus A-11 Type 44 with an acrylic crystal might suit your tastes. However, if you want a military-style watch with a more modern size and appeal, the A-2 Bud & Diz collection might be for you. My pick would be the black-dial Bud "P-51 Mustang" edition, and if you're planning to wear it often or even daily, go for the Soprod P024.
More information can be found on the Praesidus website. Prices start at US$349, and the most expensive option will be US$1,100 for the collector's set with Soprod-powered A-2 watches.
Watch specifications
Model
A-2 Bud Anderson & Diz Laird Limited Editions
Dial
Black (Bud) or blue (Diz) with beige Super-LumiNova on hour numerals, indices, and hands
Case Material
Stainless steel (316L)
Case Dimensions
36mm (diameter) × 13.5mm (thickness)
Case Back
Stainless steel with special engraving and numbered plates made of metal from P-51D (Bud) and F4F (Diz) aircraft
Movement
Seiko NH35 (automatic, 21,600vph frequency, 41-hour power reserve) or Soprod P024 (automatic, 28,800vph frequency, 38-hour power reserve)
Strap
Black or brown leather (16mm width) with pin buckle
Functions
Time only (hours, minutes, central seconds)
Price
Individually: US$349 (NH35) or US$595 (P024) / Collector's Box Edition: US$600 (NH35) or US$1,100 (P024)