When we get our hands on the TWCO Sea Rescue Diver, it's hard to believe that it was already two years ago that we reviewed a watch from TWCO for the first time. Being a start-up microbrand at the time with only two years in the existence. We now are looking at another addition to the growing collection of TWCO watches. The brand was introduced back in 2012 by Robbert Suurland. He's a young watch aficionado and watch maker from the Netherlands.
Now 4 years later TWCO is expanded the collection with the TWCO Sea Rescue Diver Tactical Model as they call it. Already in the collection for a long time, the Sea Rescue Diver is a sturdy dive watch which you could enjoy down to 600 meters under water. Although most watches will never experience such an adventurous trip under the water, it still is an impressive depth rating and needs a good constructed watch with proper seals to handle this kind of pressure.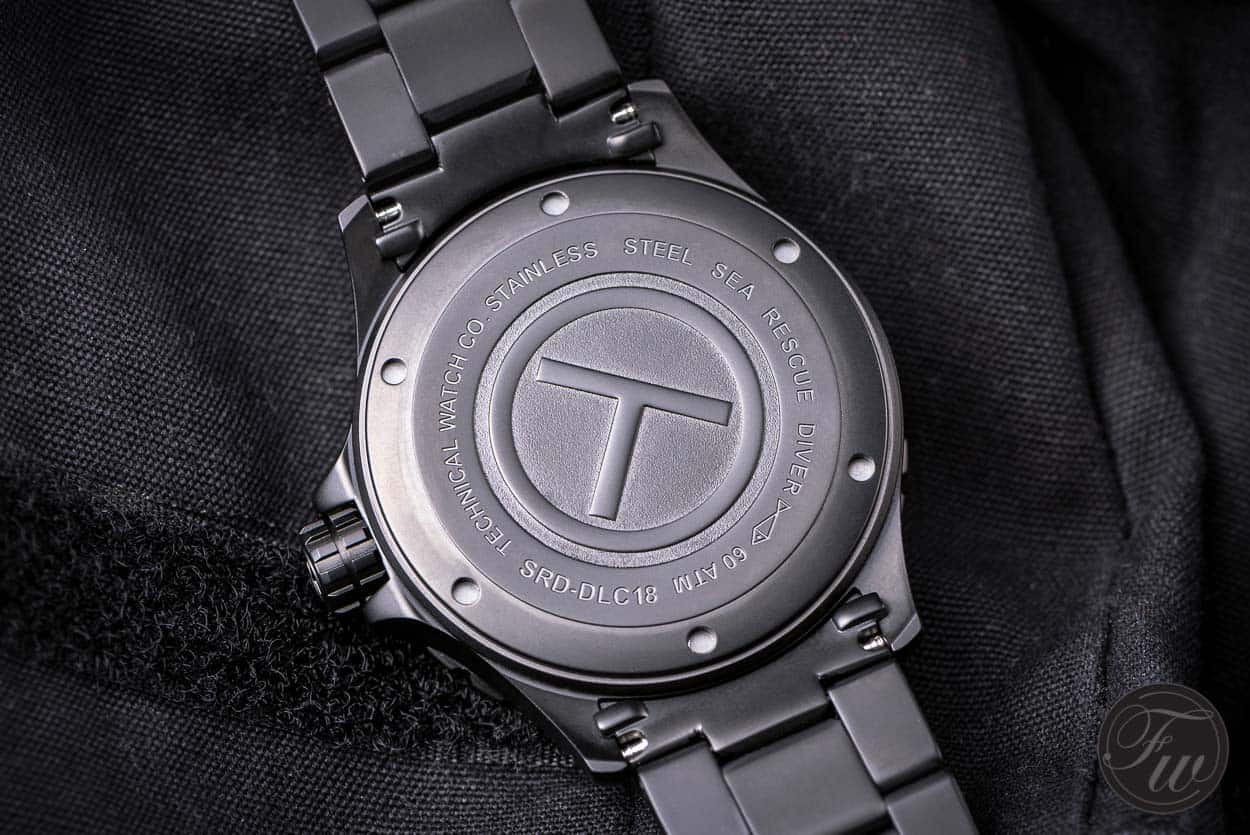 The first two version of the Sea Rescue Diver were available in yellow and orange. Being a steel watch the yellow and orange are used for variations in several details of the watches and the added rubber strap that you get as an extra. They are delivered on a steel bracelet and come with an extra rubber strap in the according colour. After unboxing the package you will find a sturdy case which holds a complete package including the steel and rubber strap and the tools to replace them.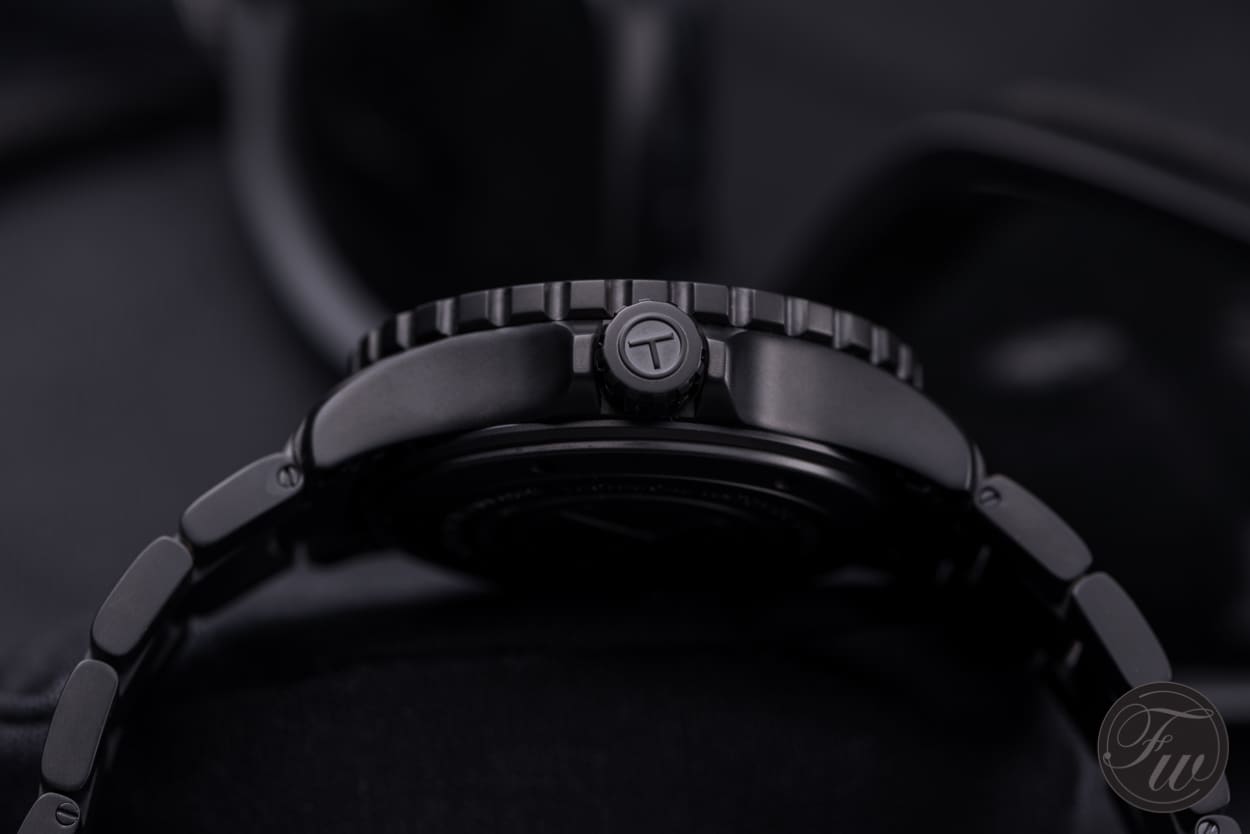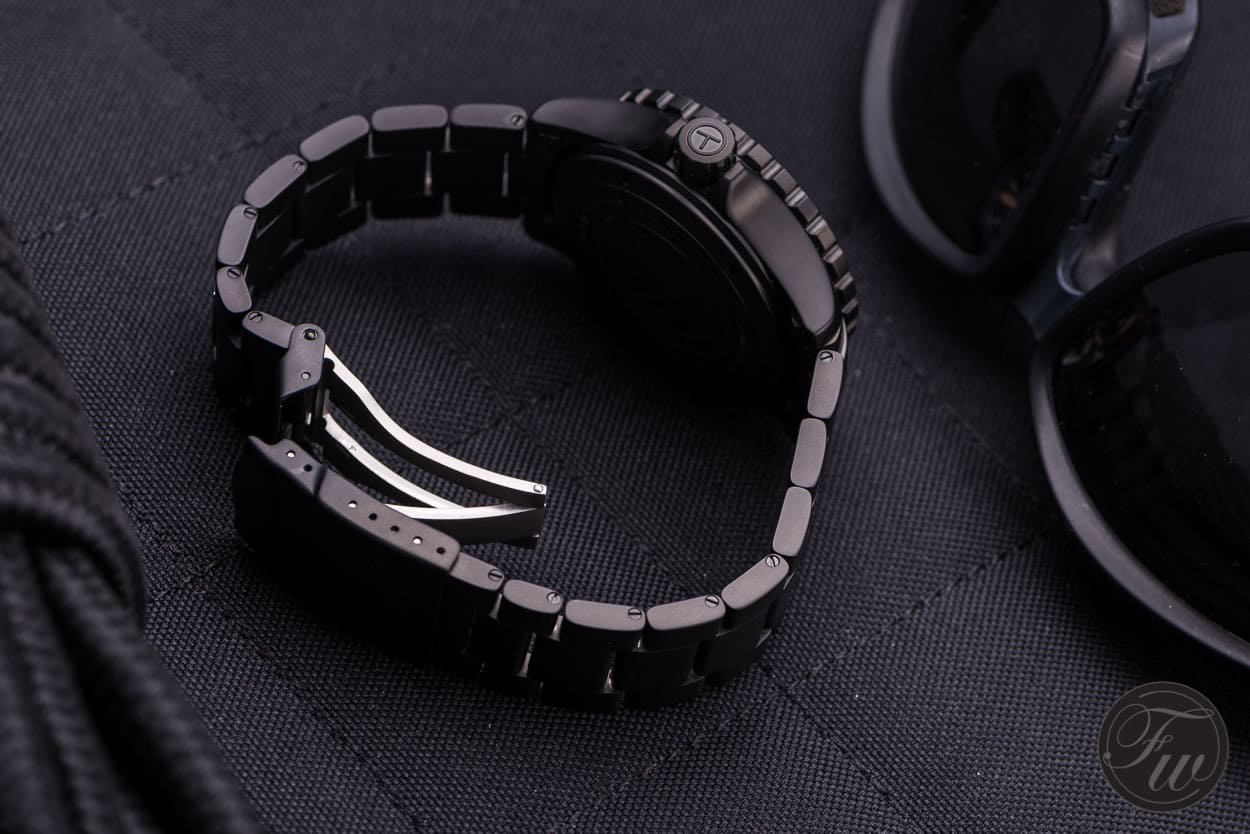 Moving on to the 'tactical model' version of this watch. Like the other versions, the TWCO Sea Rescue Diver Tactical Model is also a full steel watch watch. Made from 316L steel which has been finished with a matte black DLC coating.  The all matte black case measures 43mm and the bezel is sticking out just a bit for better grip, measuring 44mm in total. With a double anti reflective coating on the sapphire crystal you have a clear view on the dial. And for those moments you are in dark environments, the hands and dial indexes are fitted with super-luminova for a clear read-out when daylight is missing. Inside the watch you will find the Miyota 9015 automatic movement which is a reliable movement which is used by many micro brands nowadays and has a power reserve of over 42 hours.
Laid out on the dial you will find red and green markers which originate from from maritime radio rooms. They are so called 3-minute radio silence markers. Apparently after the sinking of the Titanic, clocks on vessels were fitted with these markers, providing a silent period for emergency signals to be transmitted and received if necessary. Looking back into this we learn that at first only the red 3 minute markers at the 3 and 9 o-clock position existed and later on the green markers at the 12 and 6 o-clock position were added. A nice touch and link to vintage search and rescue missions.
The overal finish is as impressive as the TWCO Air Controller which we reviewed 2 years ago. When looking in detail to print on the dial you will find no errors or blemishes. Something that is not always the case when you push your macro lens to it's limits.
Price tag for the TWCO Sea Rescue Diver Tactical Model is 940 euro. For more information and full technical details please visit the official TWCO website.

Bert Buijsrogge is co-owner of Fratello Watches and his focus is on haute photography. Bert Buijsrogge has worked in the real-estate business for 15 years and combined his passion for watches and photography over the years. He became famous for his watch photography and created the famous Rolex watch calendars for a few years. Most of the photos seen on Fratello Watches are made by Bert.

Latest posts by Bert Buijsrogge (see all)