Hanhart's CXD Hybrid NFT Watch Project — Watchmaking Meets Blockchain Technology
A Guest Post By Shane Snider
When Hanhart recently auctioned a digital concept watch for €44,625, perhaps no one was more surprised than Felix Wallner, the historic German brand's managing director. Like most of us, it took Wallner some time to wrap his head around "non-fungible tokens," or NFTs, the latest craze in the cryptocurrency world. Wallner had barely heard of the concept when contacted earlier this year by a firm interested in having Hanhart make an NFT offering.
Hanhart, an independent company mostly known for historic military timepieces and stopwatches, was asked to become a trendsetter in the abstract world of cryptocurrency. So it made sense that Wallner's first instinct was to shrug the suggestion off. But then he did a little research and started seeing potential — shortly after, the CXD concept watch and a new idea for a hybrid NFT were born.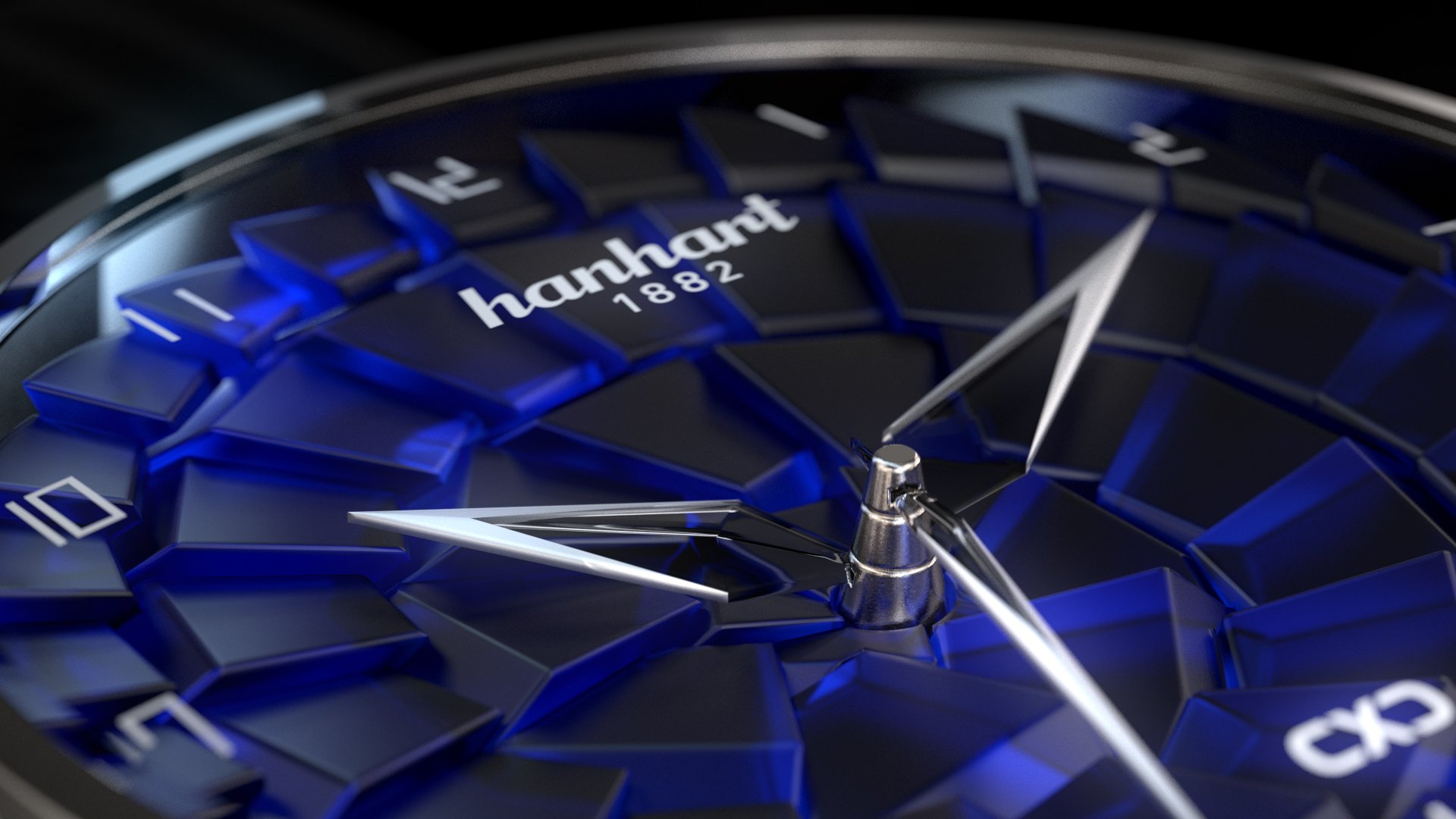 Blockchained Reality
For the uninitiated, NFTs are digital files that store unique sets of data and are registered on a blockchain, like artwork, music, or anything else that can be digitized. These items are monetized and can be bought and sold on NFT marketplaces. Unlike bitcoin, NFTs are unique and cannot be replaced.  "At the time, I was only seeing this being used by big fashion watch companies," Wallner said. Indeed, the first watches to test the NFT concept were names like Jacob & Co. and industry legend Jean-Claude Biver. Jacob & Co.'s concept brought $100,000 at auction. Biver simply auctioned a digital photo of his private Hublot concept watch.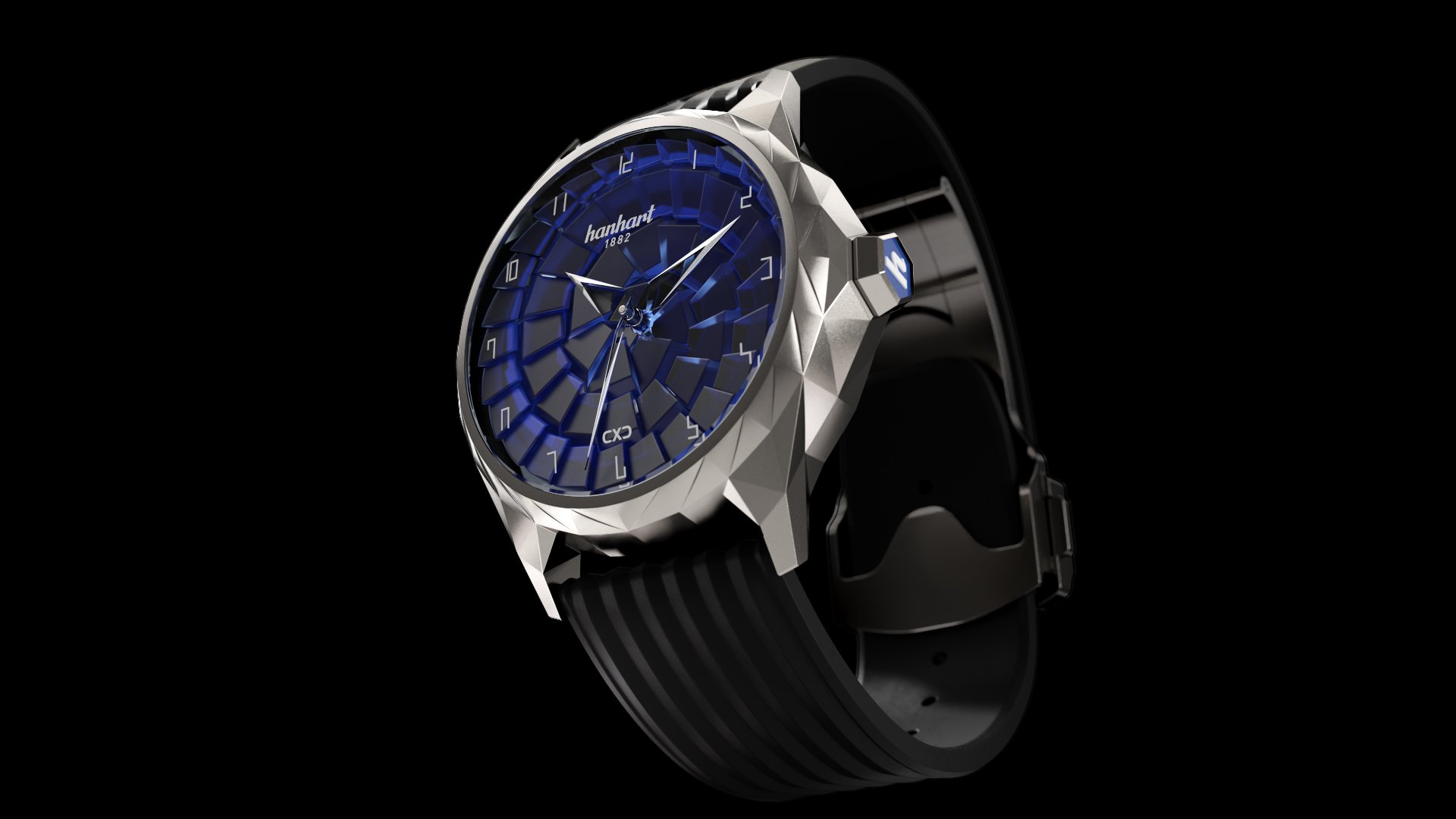 "We thought it was an interesting concept, but we are first and foremost a watch manufacturer," Wallner said. "We didn't want to release something that would only exist in the digital world."
So the team at Hanhart devised a way to combine the concept of NFTs with the promise of a future physical product, making a "hybrid" NFT that would give the owner not only the rights to the concept and digital artwork but also the right to produce a real-world watch. "We wanted the value to be a lot bigger than just digital ownership," Wallner said.
Time To Token, the firm behind the NFT offering, was intrigued by the concept of creating a physical item based on a digital token. The company had worked with artists to digitize material items for the NFT market, but this would be the first time an NFT would spawn the rights to a physical item.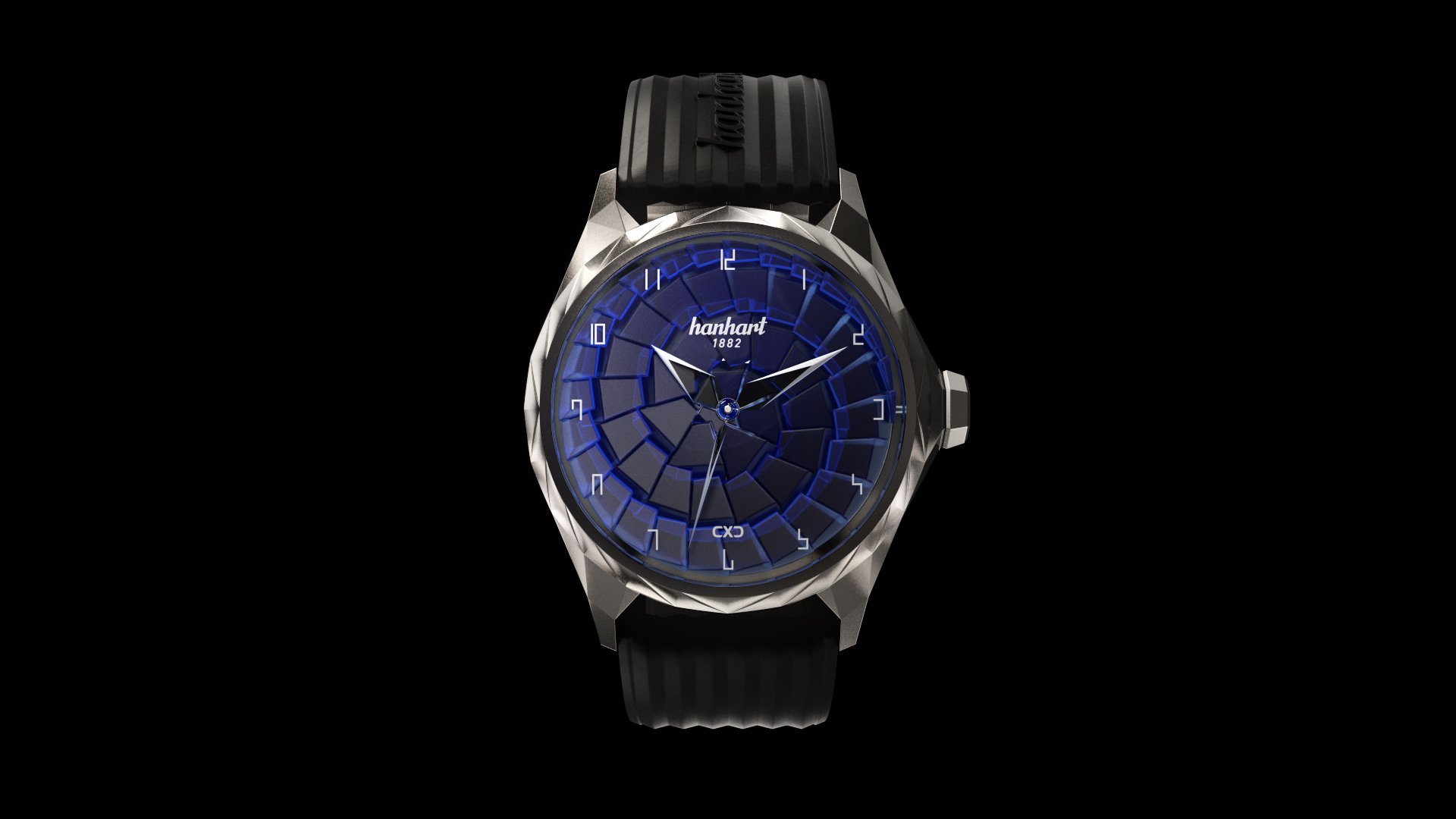 Putting the "fun" in non-fungible
For Wallner, it wasn't enough to produce a typical Hanhart based on an existing design. The concept would need to marry the world of watchmaking with the abstract cyberspace of cryptocurrency. Hanhart's team of designers produced a unique timepiece with a jeweled dial that would represent "a chain of blocks" spiraling inward.
"We wanted to create a next-generation Hanhart watch and we had a lot of fun with the design," he said. "We really didn't have any expectations. There was really no risk for us."
The fact that the watch design is digital would leave options open for the eventual owner. The possibilities of using different gemstones and case materials will allow the NFT buyer to customize the CXD. "Those 60 jewels… that's our blockchain," Wallner said with a chuckle.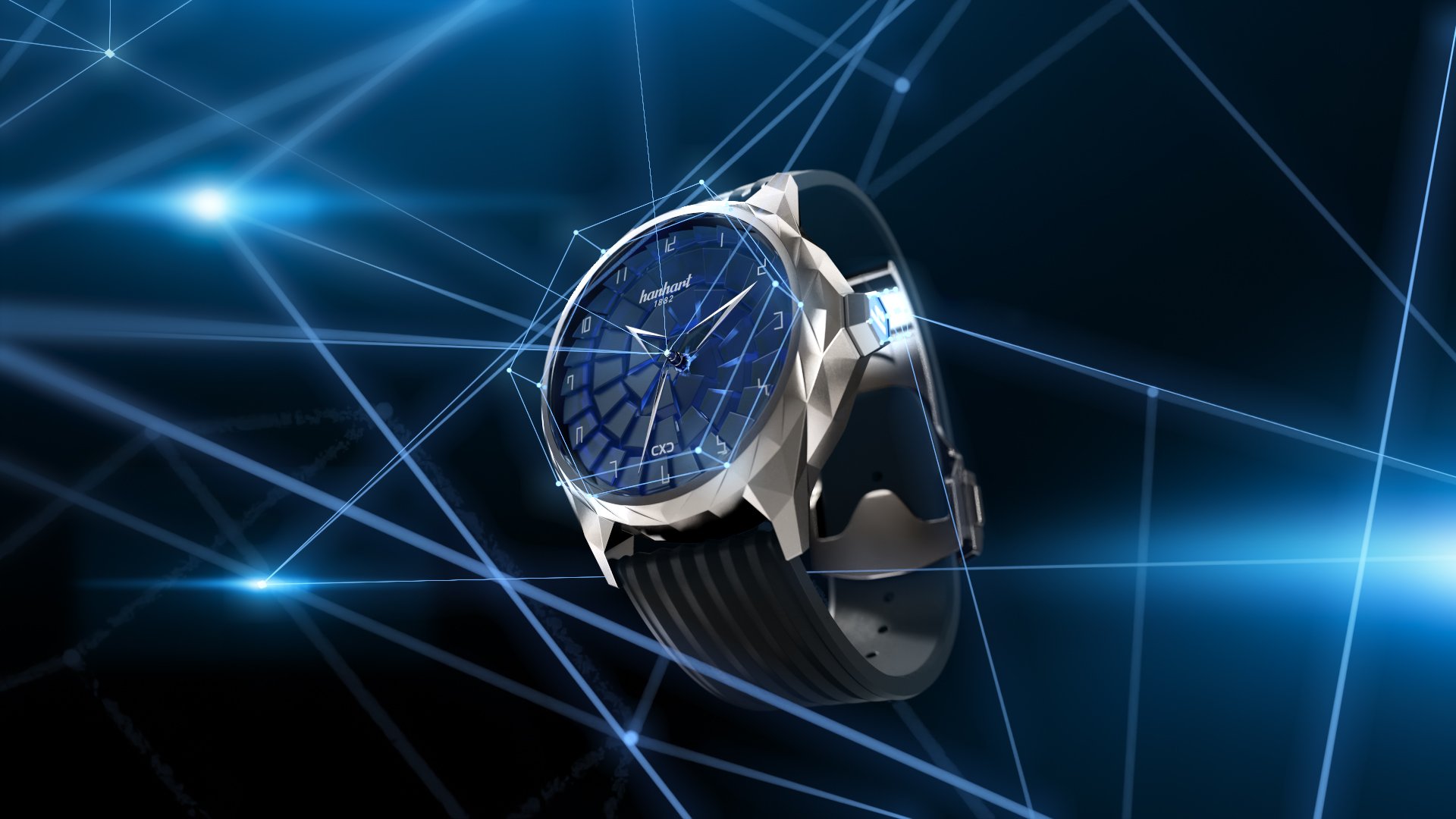 A bid on the future
No one knew what to expect when German auction house Van Ham placed the NFT onto the block on December 2nd. Wallner admits the final hammer price of €44,625 shocked him. When he checked his mobile messages shortly after, he learned that it was a longtime Hanhart customer who had purchased the NFT. "It's not some crypto billionaire who bought the watch," Wallner said. "This is a collector who wants to build a real watch with us. It was this hybrid concept that made it a success."
The buyer will meet with the Hanhart team soon to begin building the watch. Wallner said the company is open to using the NFT process again. "We think there could be a big future there."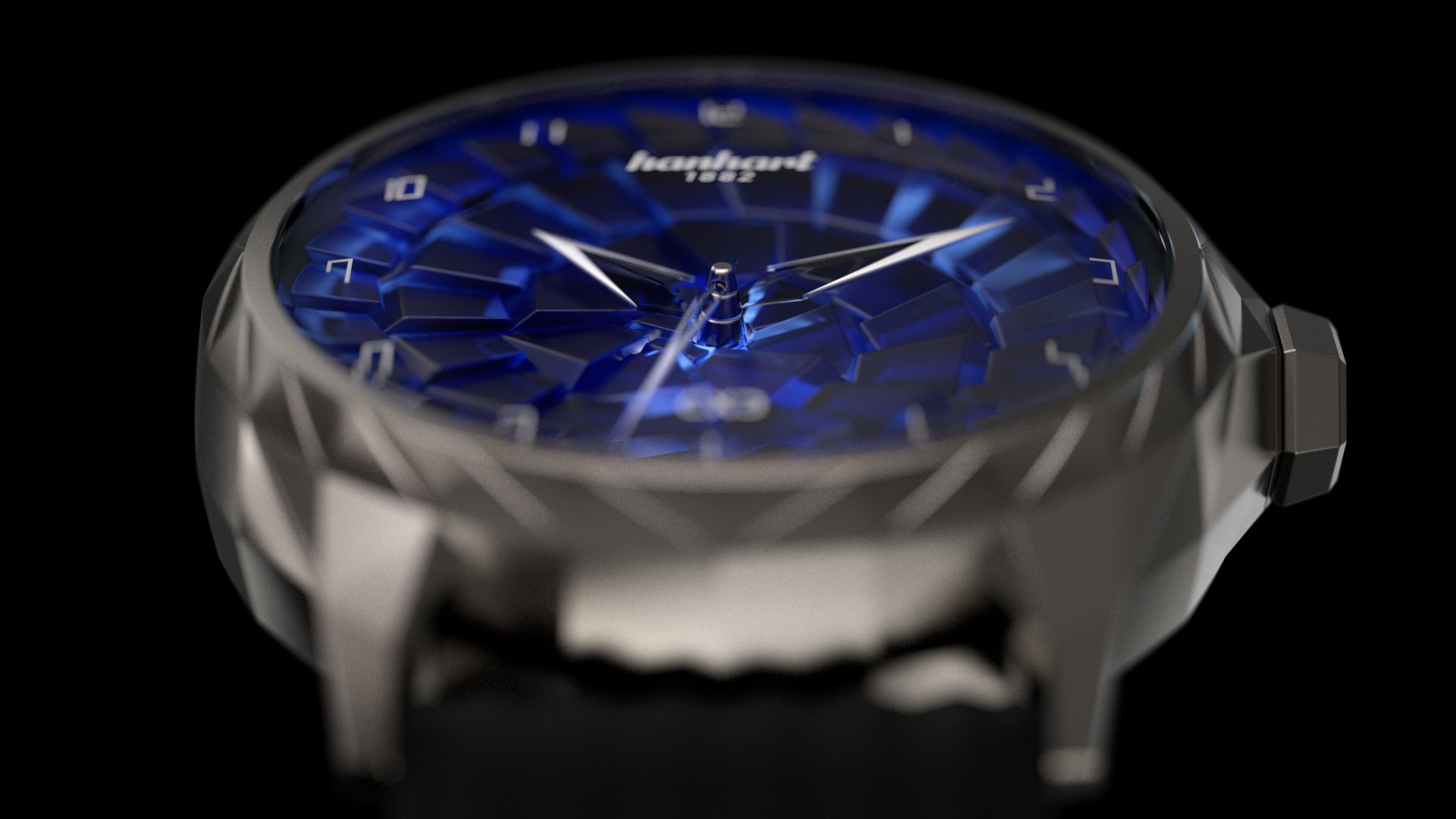 Final thoughts
Last year, a friend first introduced me to the concept of NFTs. He said people were lining up to purchase digital ownership of sports memorabilia. Not the actual memorabilia itself, mind you. I thought the idea was laughable. Then my friend started talking about how this concept would be linked to the blockchain and my thoughts turned to Bitcoin, which I had mistakenly laughed off years earlier. Who in their right mind would buy a bunch of worthless internet money! Fools!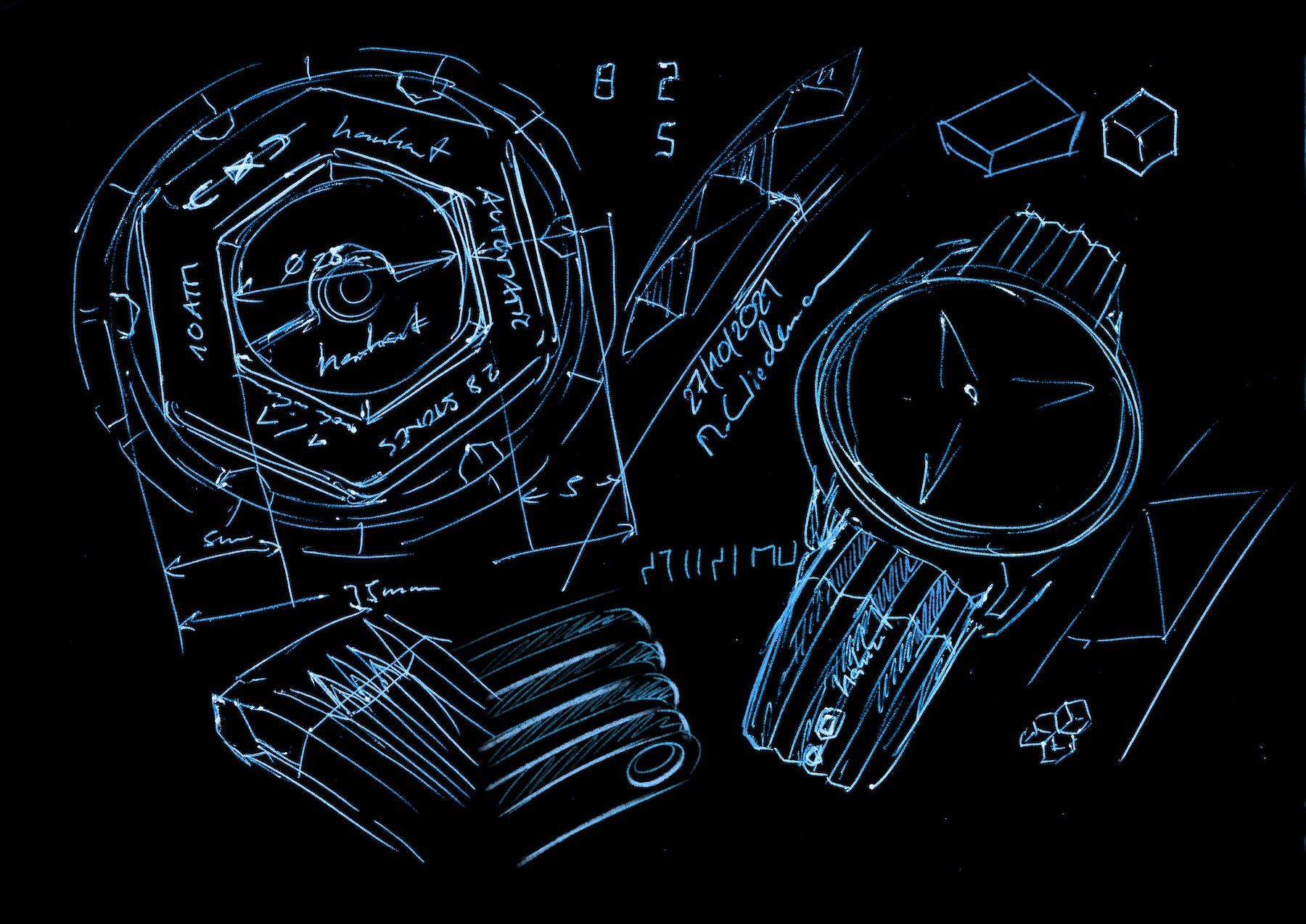 So, with the pain of my Bitcoin miscalculation still fresh in my head, my opinion of cryptocurrency is evolving. While talking to Wallner, I was reminded to keep an open mind when it comes to crypto. I can see applications for non-traditional funding for independent brands. I especially appreciated Hanhart's insistence on building a real-world mechanical timepiece from the NFT sale.
What about you? Do you see promise in NFTs for the watch world? Or is this a passing fad that brands are simply using for publicity? Either way, we'd love to hear your opinion in the comments below.
Thank you to Shane Snider for this guest post.