Help Us To Recover These Stolen Watches
A number of Heuers, Omegas and a JLC and Hamilton
Last weekend, we have been notified that a watch collector had an uninvited guest(s) that took his watches (amongst other belongings). We try to help where we can, so the victim sent us an overview of his watches (as well as he shared it on his Instagram and on forums) that are missing.
Please find below the full list of missing watches. Many of them have a serial visible, and some pieces are very rare, so at some point, we guess they need to come to the surface. We publish the list of watches here, including the serial numbers (if known). These watches were stolen from an apartment in Oakland (CA), but they can turn up everywhere (of course).
Heuer Carrera 2447N, serial 69863, on a black strap with sun buckle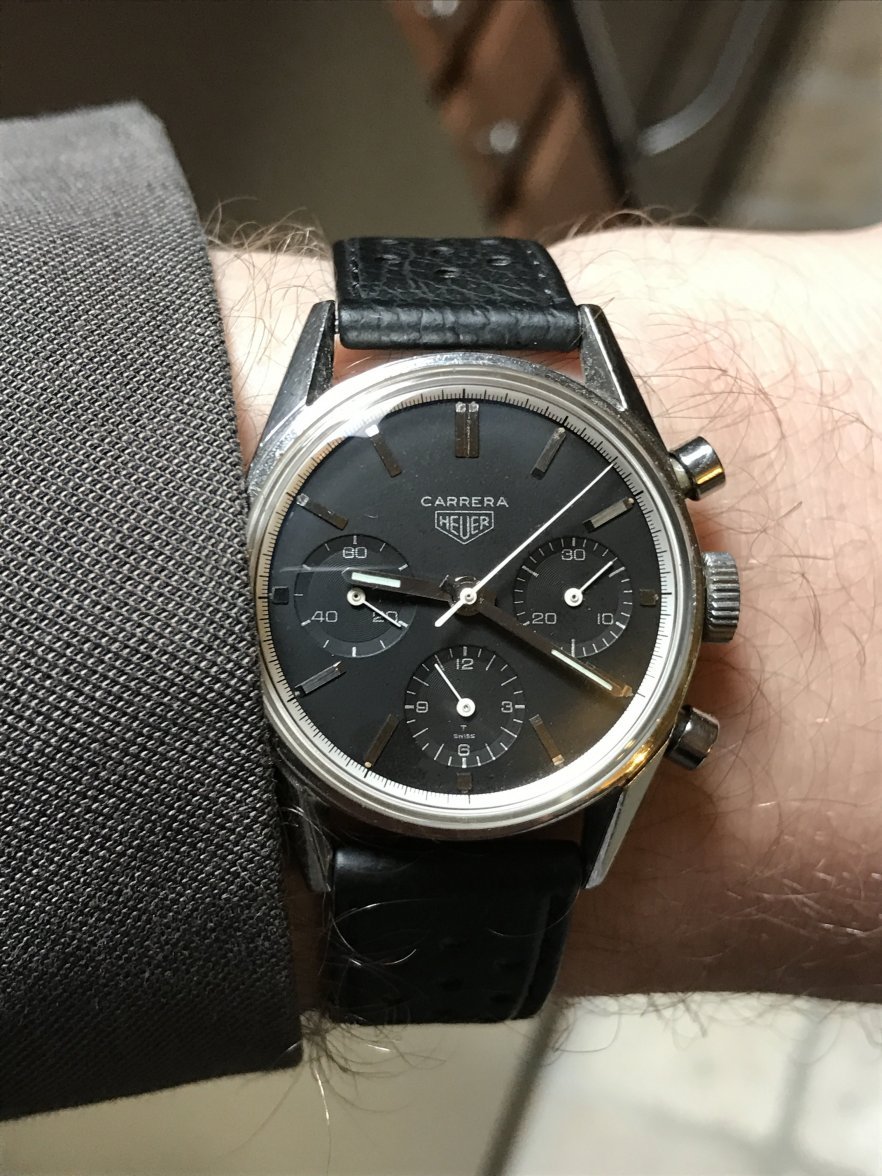 Heuer Autavia Siffert, serial 143084, on a black strap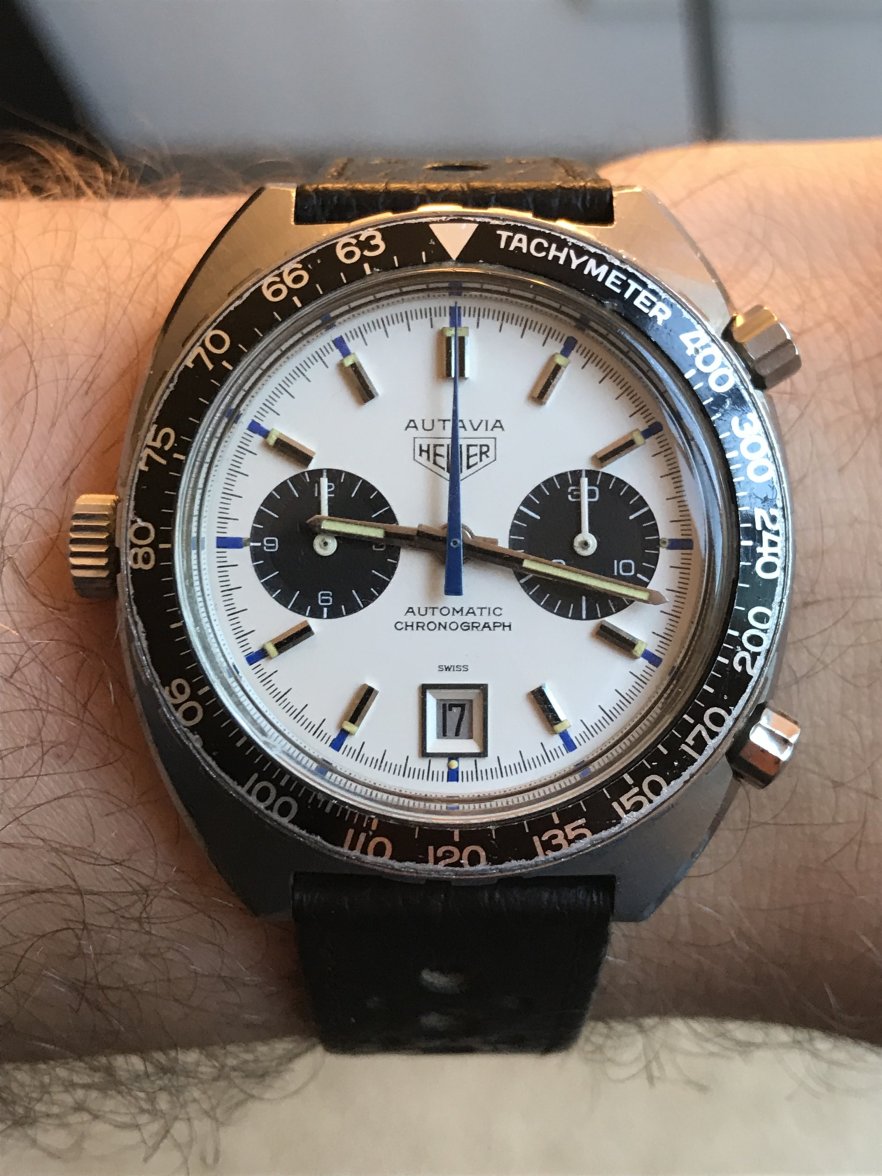 Heuer Carrera 1153, on a brown Wristwatch.me strap.
The serial number is too worn to be readable but is visible. Small ding on the bezel at 7 o'clock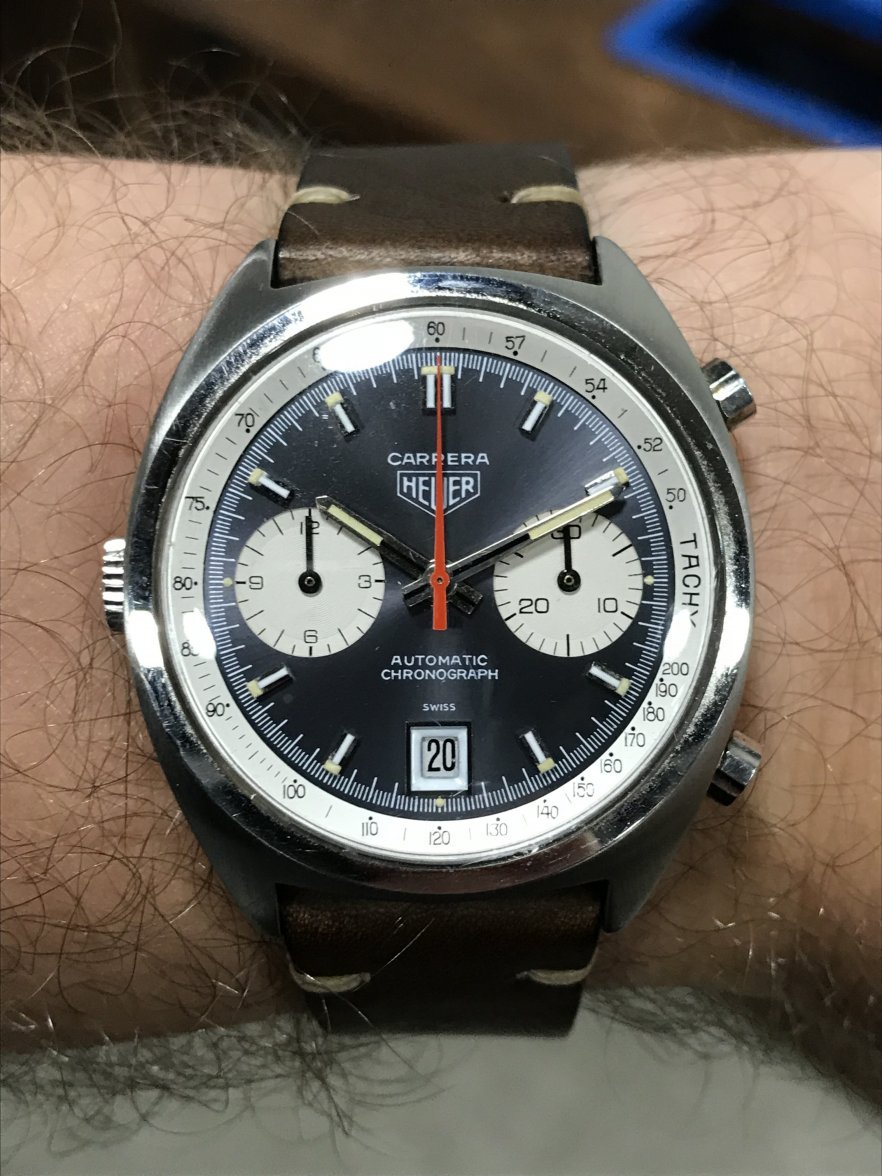 Heuer Carrera 1553, serial 255310, on a Moss Green Hodinkee strap
Has a Pulsations scale which is very rare (also note the offset 60 at 6 o clock). Please note the rare marker style.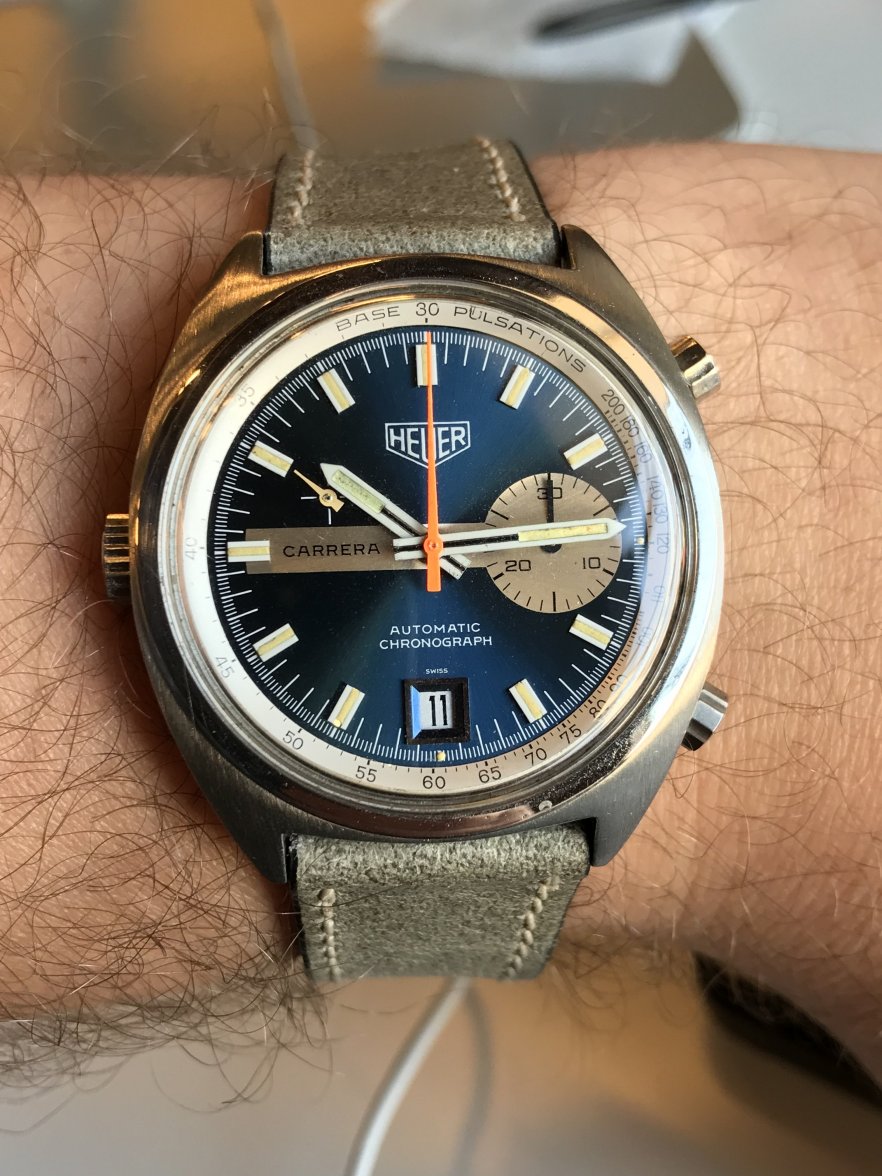 Heuer Camaro 9220T, serial 98825 (rare 5 digits for a Camaro) on a light tan strap with Heuer B buckle
Please note the rare tachymetre scale for a Valjoux 92 model; also the condition of the dial lume.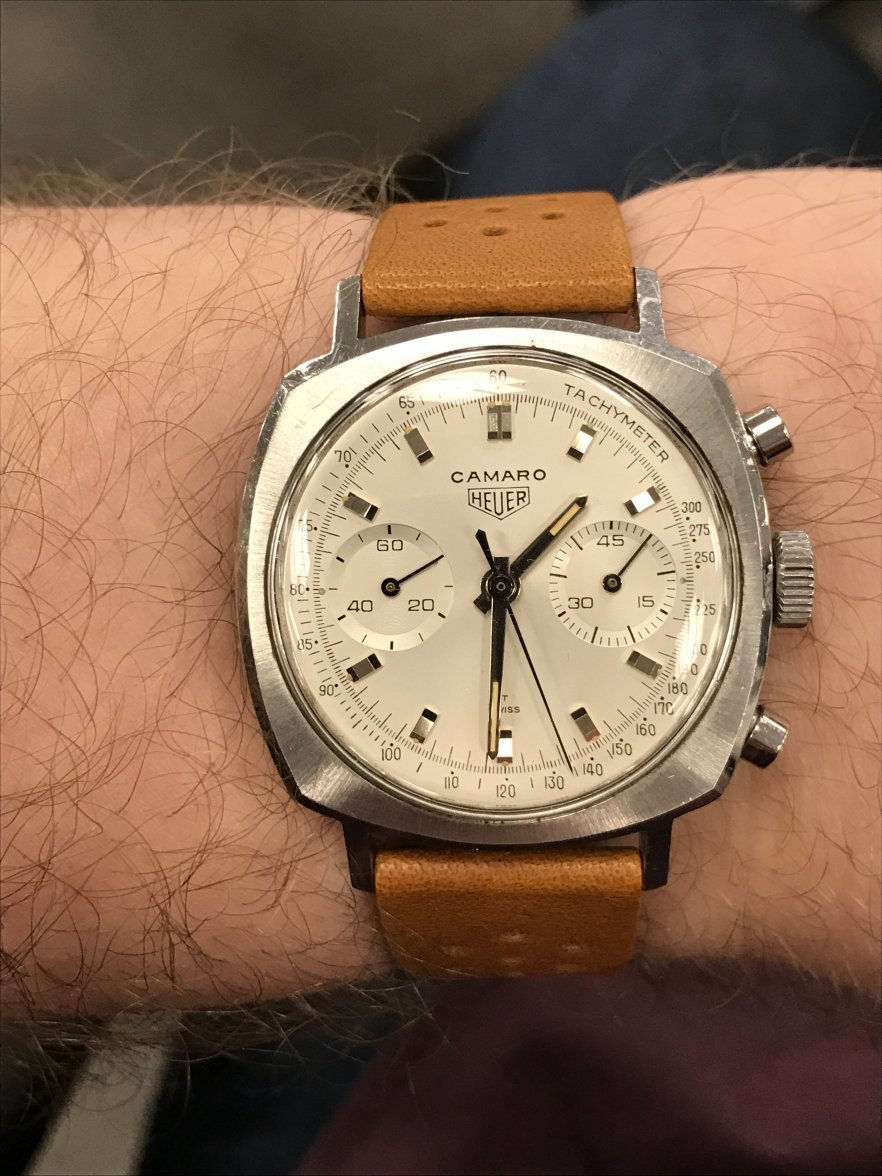 Heuer Camaro 7220SN, serial 175006, on a brown leather strap
This watch is extremely rare and they don't come up for sale often at all.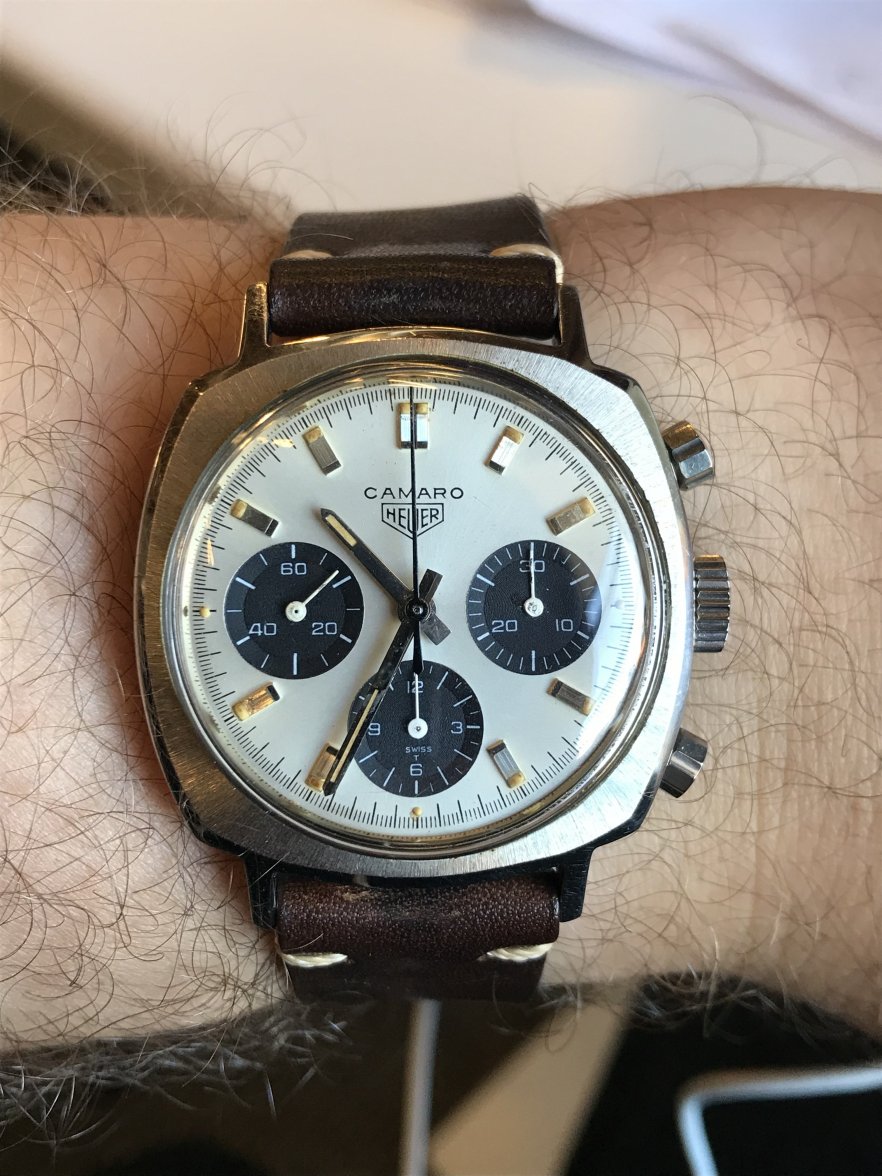 Omega Speedmaster Ultraman, LE# 156/2012 , serial 78800112
No box/ papers/ accessories, on a brown Cordura strap. Curiously, they did take the time to go through the box and take the LE card though.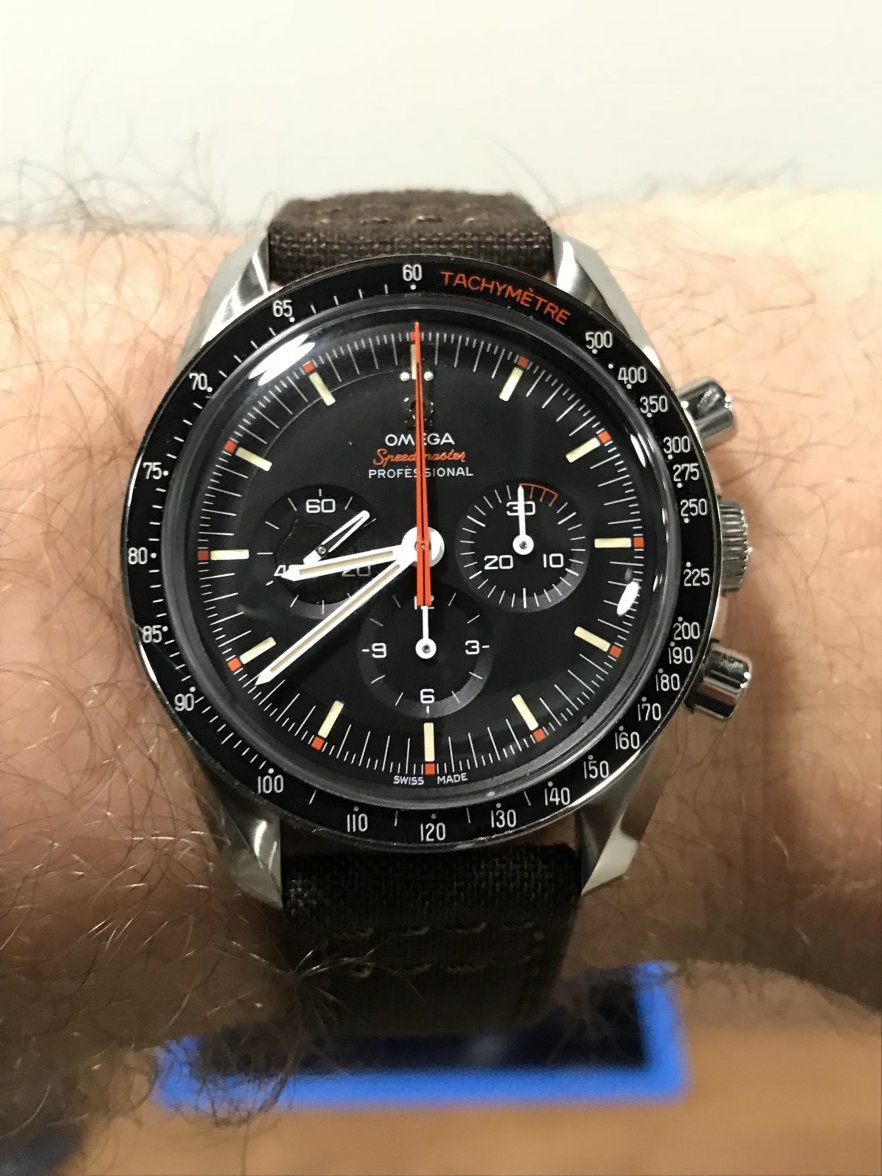 Omega Speedmaster Speedy Tuesday LE # 103/2012 , serial 78760302
No box/ papers/ accessories, on a black coated nylon strap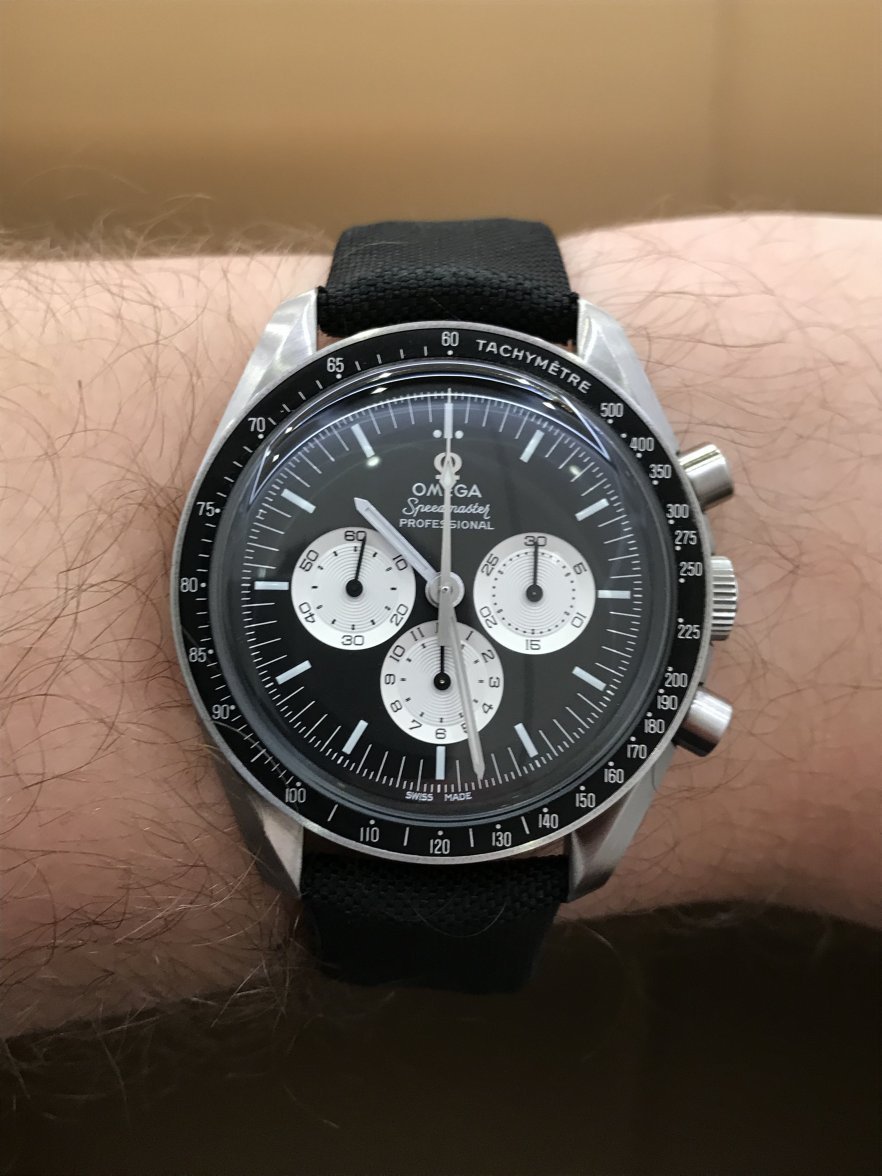 Omega Speedmaster 145.022-71, very rare No-NASA caseback, serial 32204861, on a grey leather NATO
Slightly chipped bezel, note wear between 60 and tachymetre.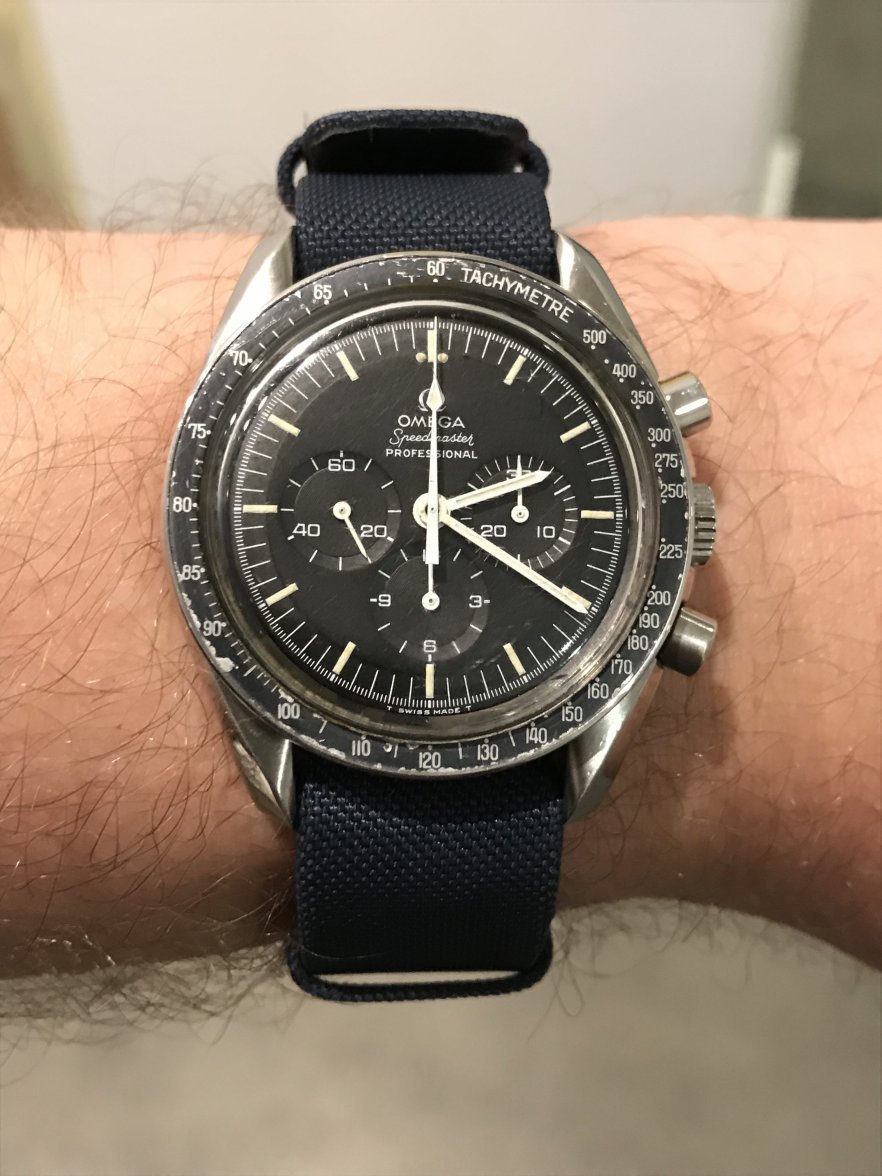 Omega Speedmaster 105.003-65, on a 1039 with shaved 516 endlinks
We don't have the serial but its condition should be noted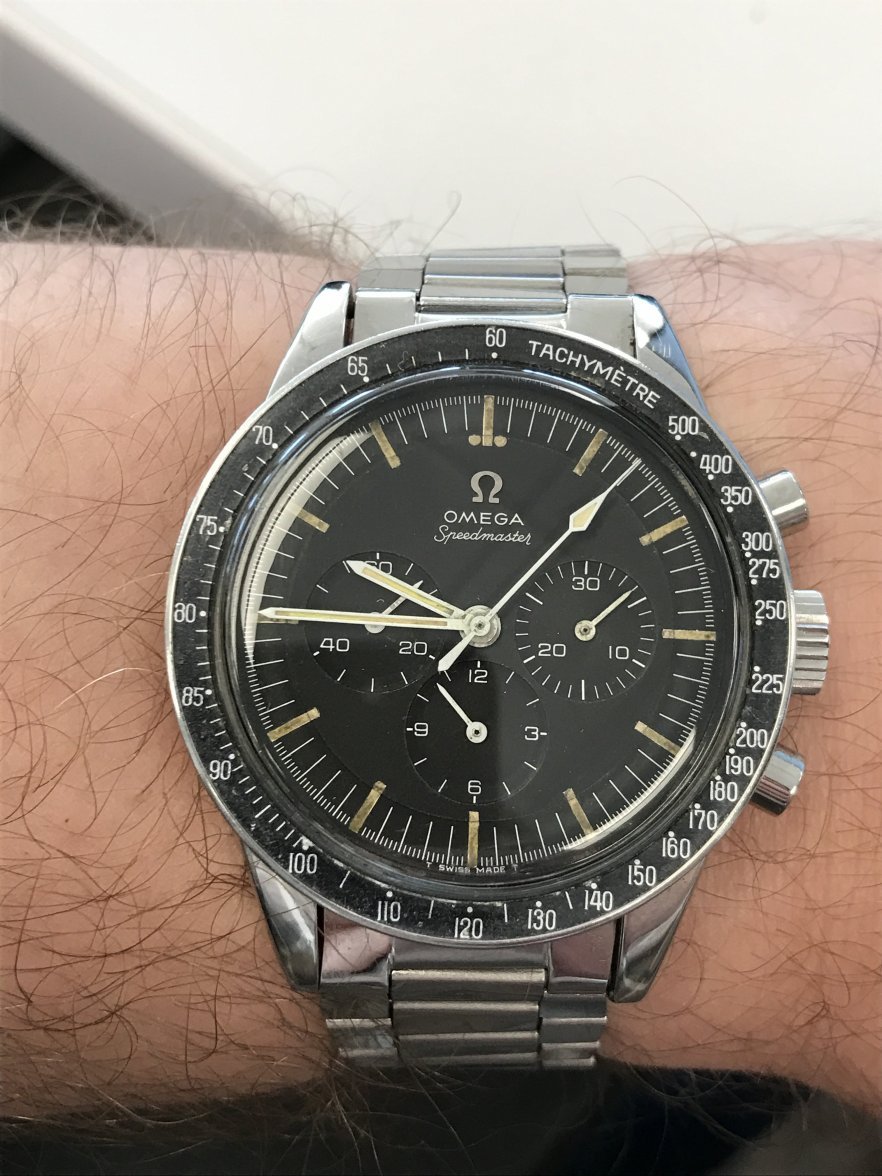 Omega Seamaster 300 1957 Trilogy on its original bracelet
LE number 1181/3557: Box / papers / accessories were stolen! Receipt from Omega Boutique Roseville, California – dated December 2017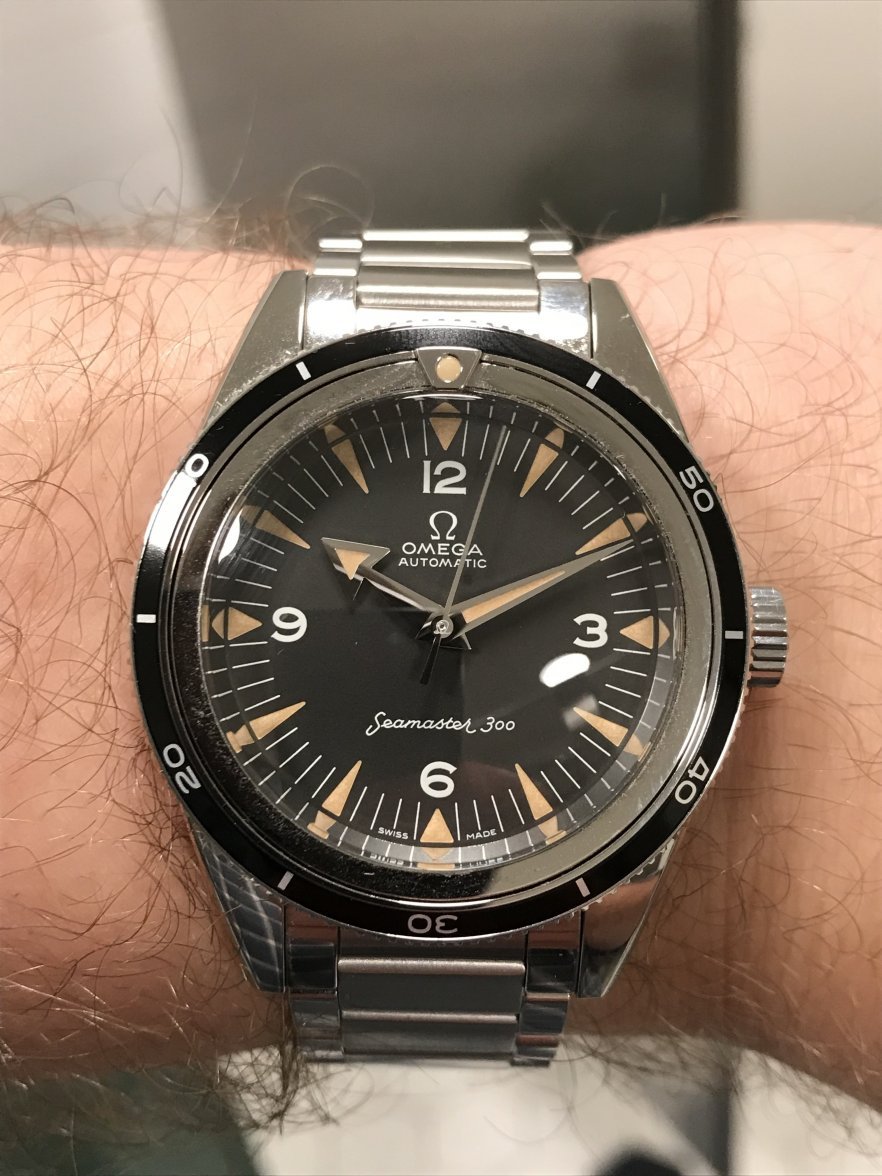 Omega Speedmaster Japan Racing 2004, serial 77129849 , on a grey JPM punched suede strap
No box or papers, they were untouched.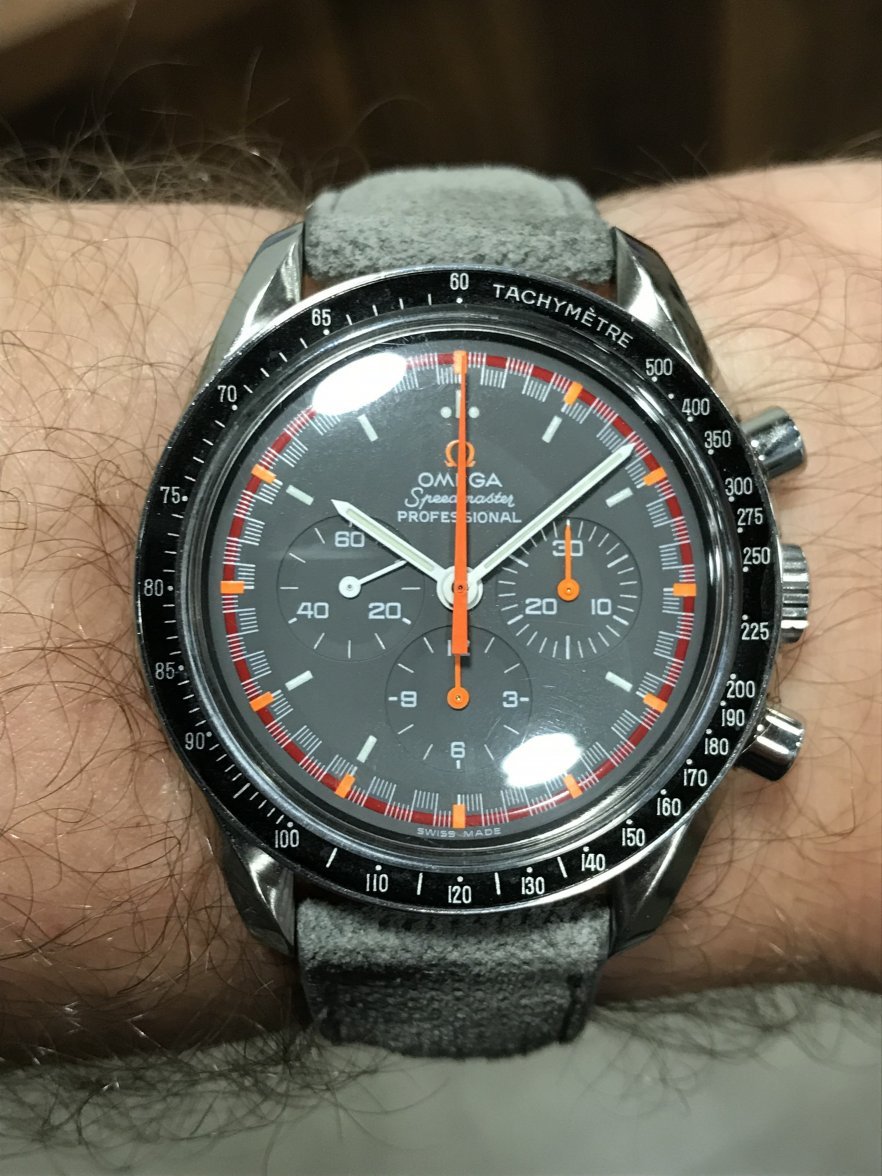 Omega Speedmaster 105.012-65, serial 24957726 , on a 1039/516 bracelet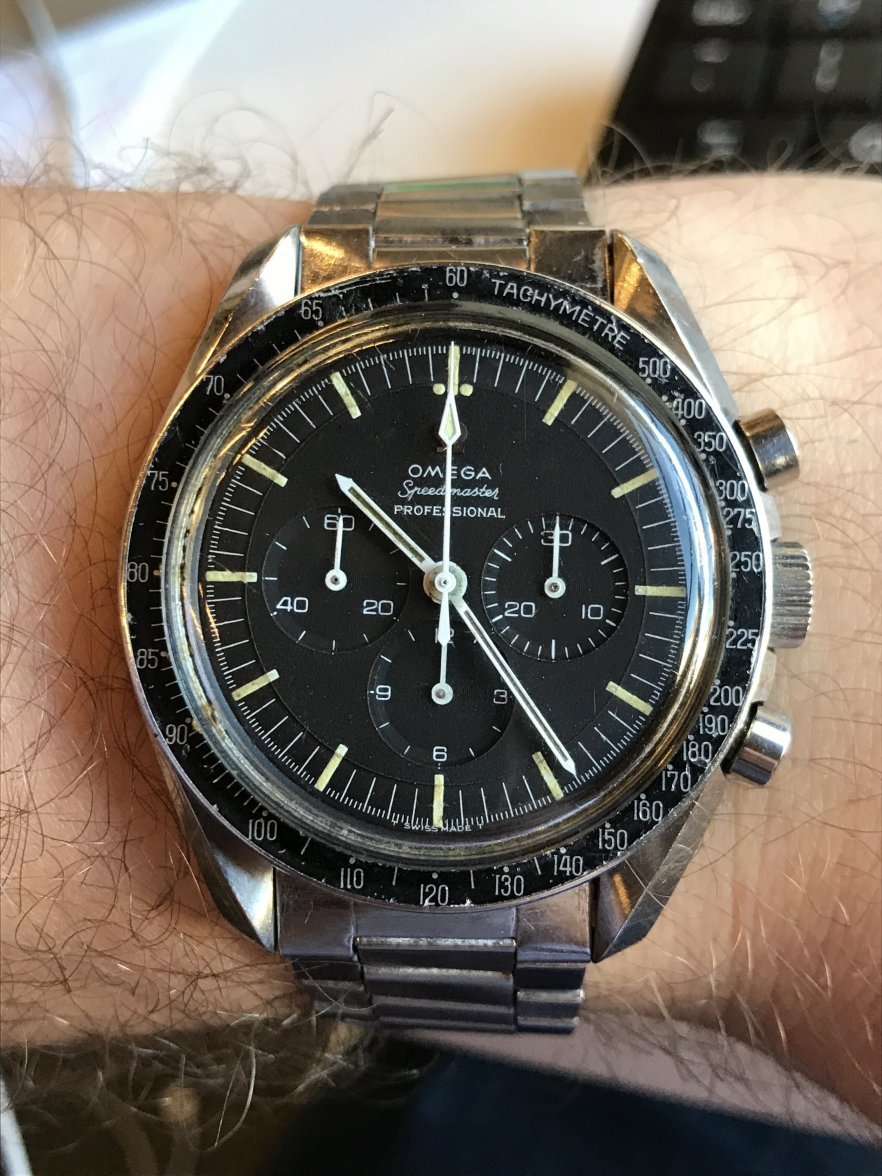 Omega Speedmaster 145.022-69 with 220 bezel, serial 30996443 , on a worn out Kizzi Nasa velcro strap
Please note the chipped bezel.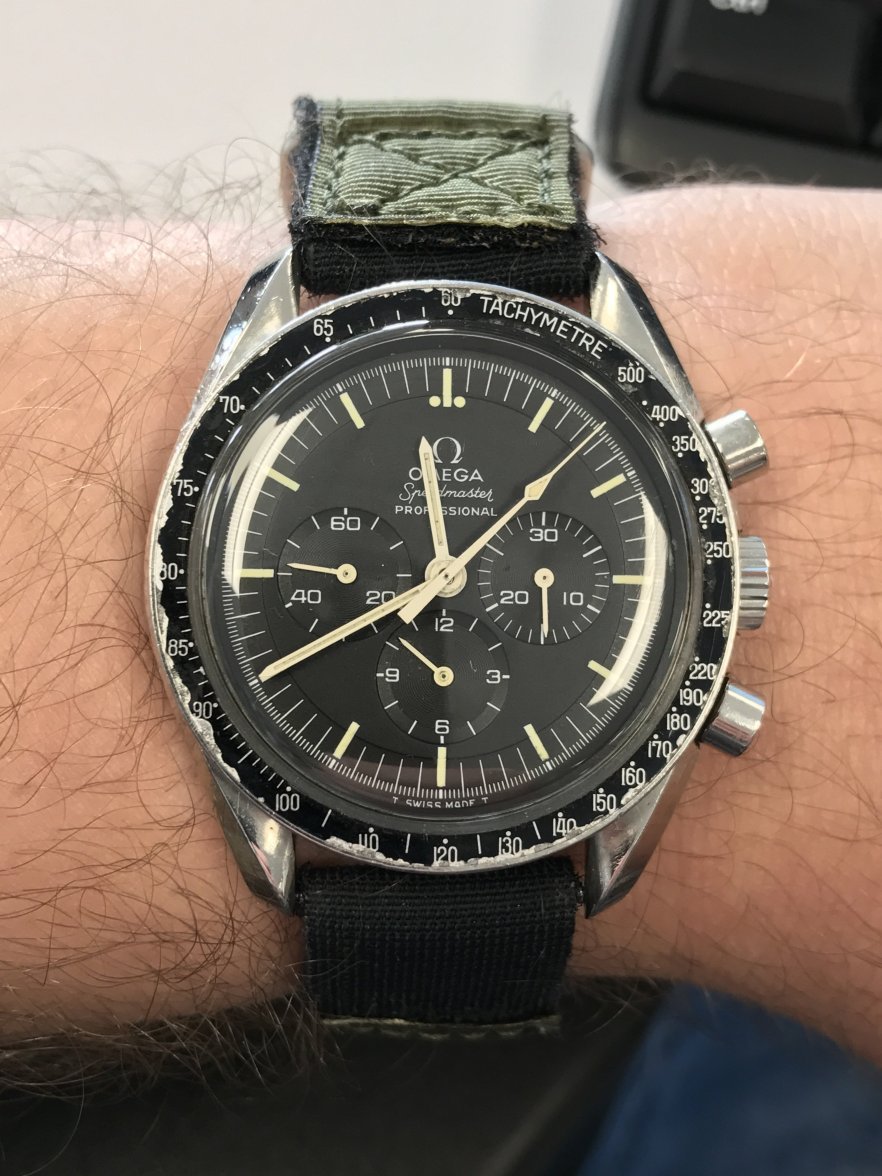 Jaeger-LeCoultre Deep Sea Chronograph Vintage, serial 134.8.C1 , on a brown strap
No box or papers, they were untouched.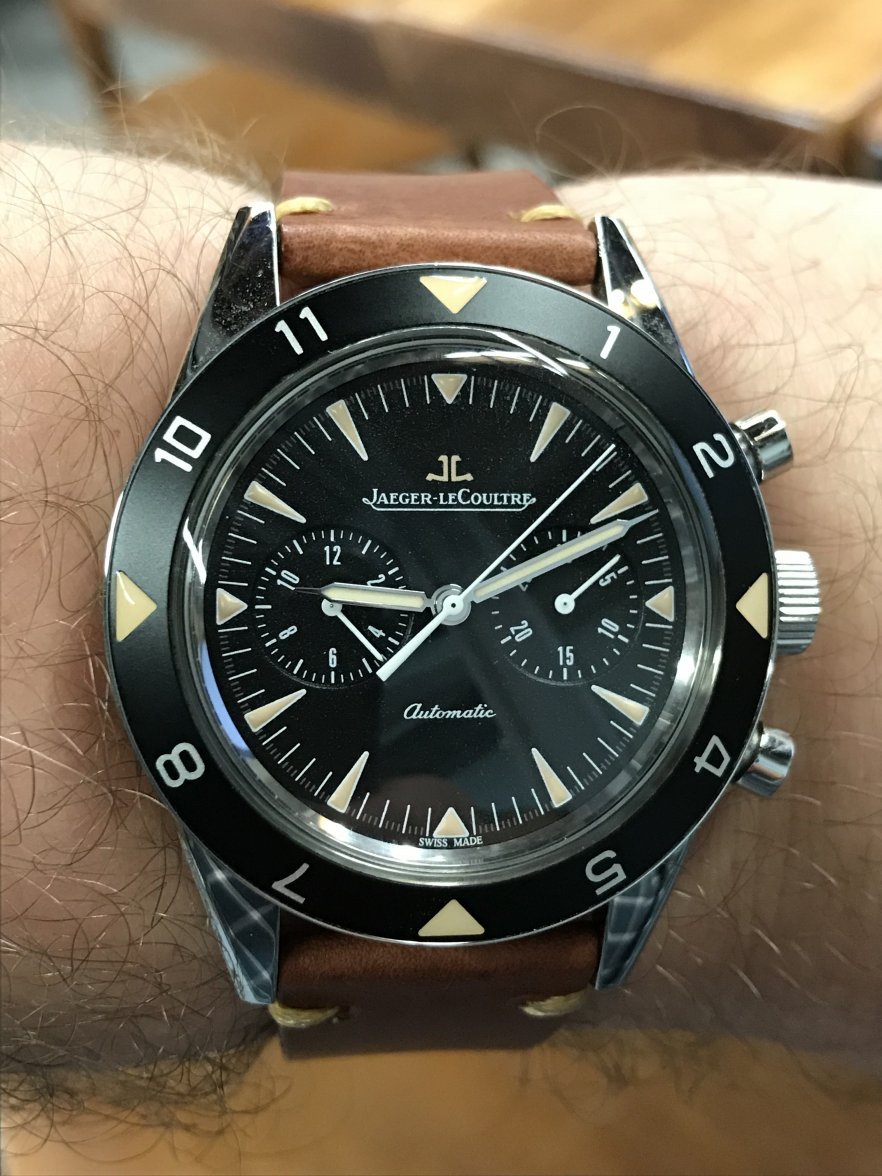 Hamilton Khaki Field Mechanical on brown leather Nato with PVD keepers
I don't know the serial as Hamilton did not fill out the warranty card fully. No box / papers / accessories, they were untouched.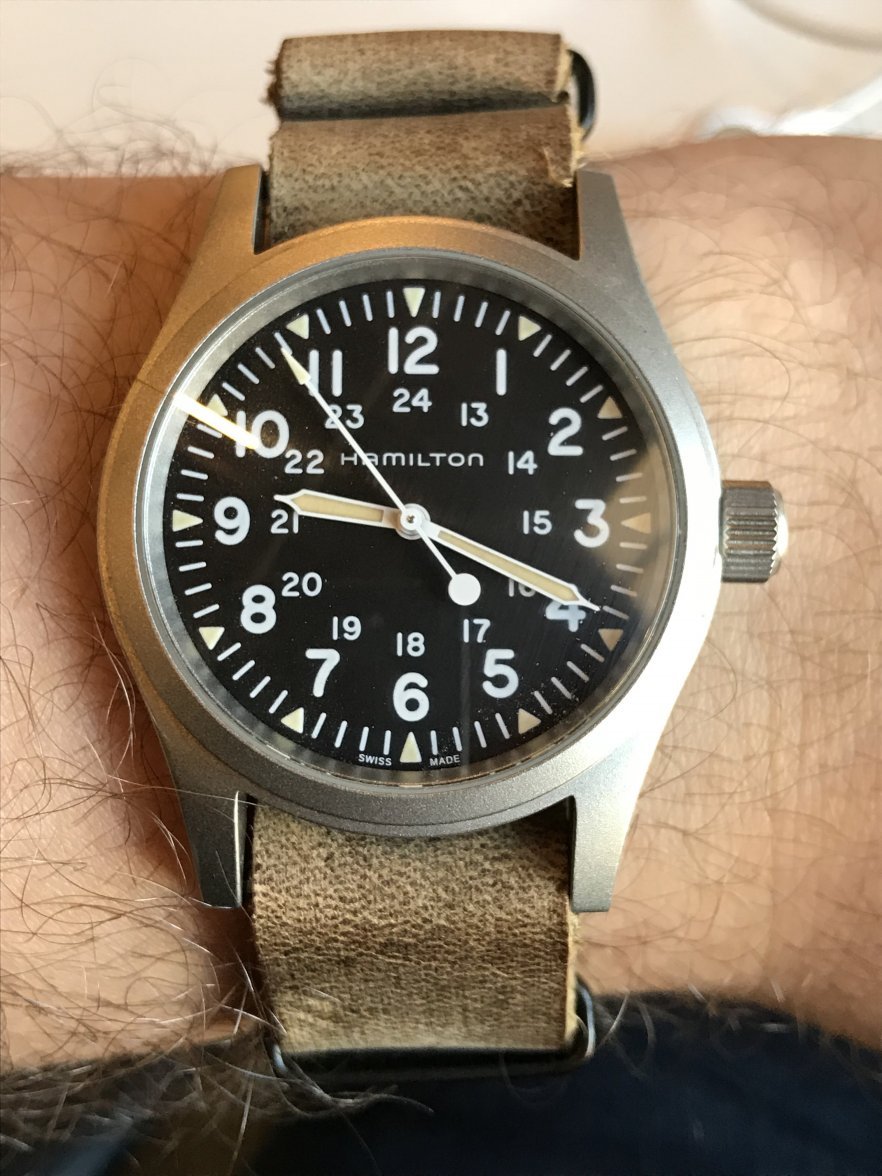 In case you have been offered one of these watches, or all watches, don't hesitate to contact us or the rightful owner of them. He can be contacted via Instagram here.
Thanks for your attention.
*Header image via Google Images, copyright by Brian A Jackson.