Hot Take: Geneva Watch Days Ulysse Nardin
Initial impressions and first-look photos from GWD
I'm going to be straight-up honest and level with you (and any UN reps that are reading this): I wasn't excited about the visit to Ulysse Nardin. While I have a passing fondness for the brand that started my silicon obsession with the Freak what feels like a million years ago, those days, and the wide-eyed watchmaker that believed that by 2020 everything would be made from silicon, are long gone.
But I came away from the Ulysse Nardin boutique impressed. Partly by our genial host Marie and her open, humble presentation, but also by the watches — especially the crazily high-end pieces. Don't tell the three suitcases full of tool watches I have in storage. I might have a new love…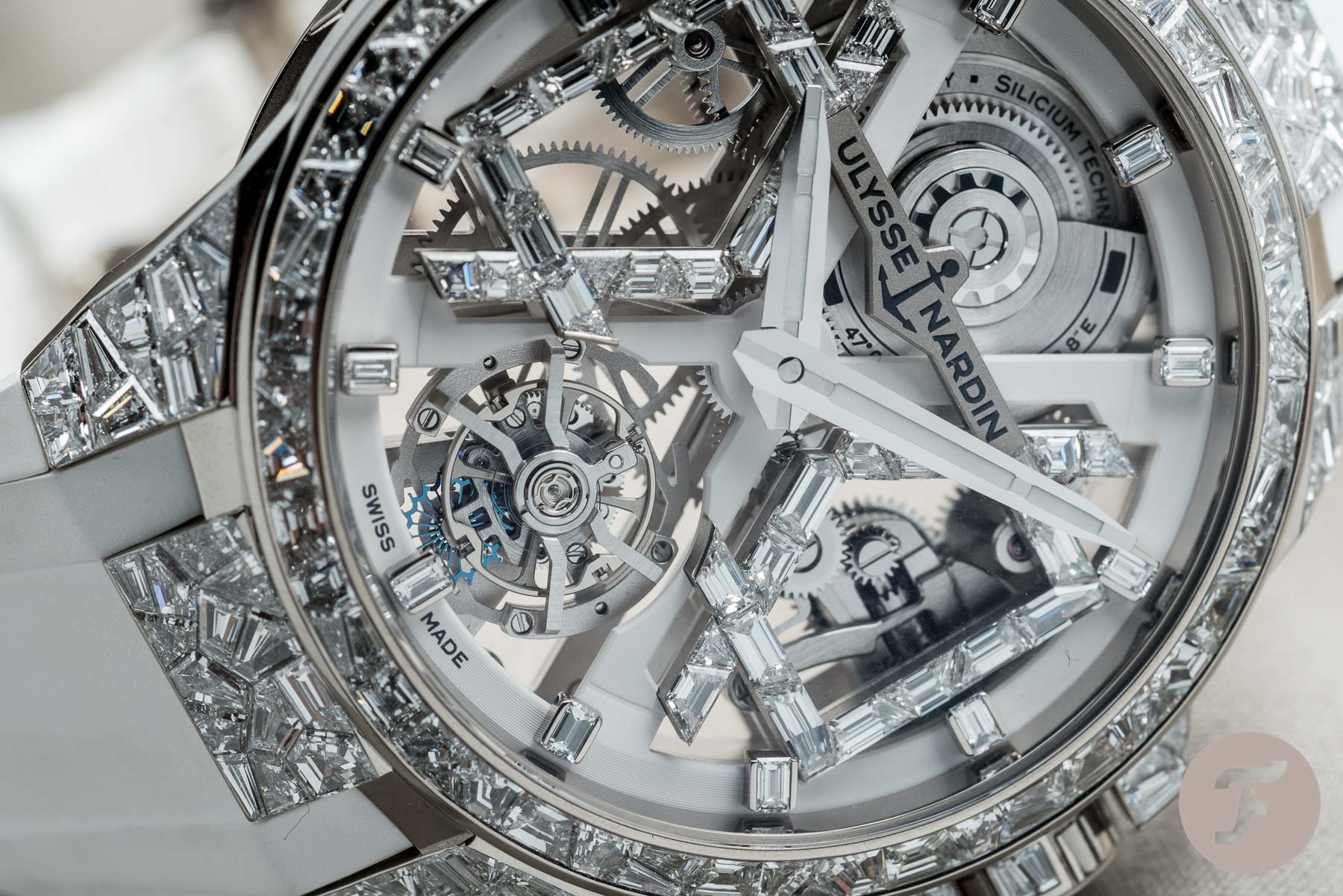 If you know me personally, you may snicker at the suggestion I have a secret diamond fetish. It doesn't seem to fit with the rest of my no-nonsense approach to life and watchmaking. But what can I say? I am human and, it would seem, prone to going weak at the knees for sparkly things. The new Sparkling Blast, limited to three pieces in two colorways, has turned my head.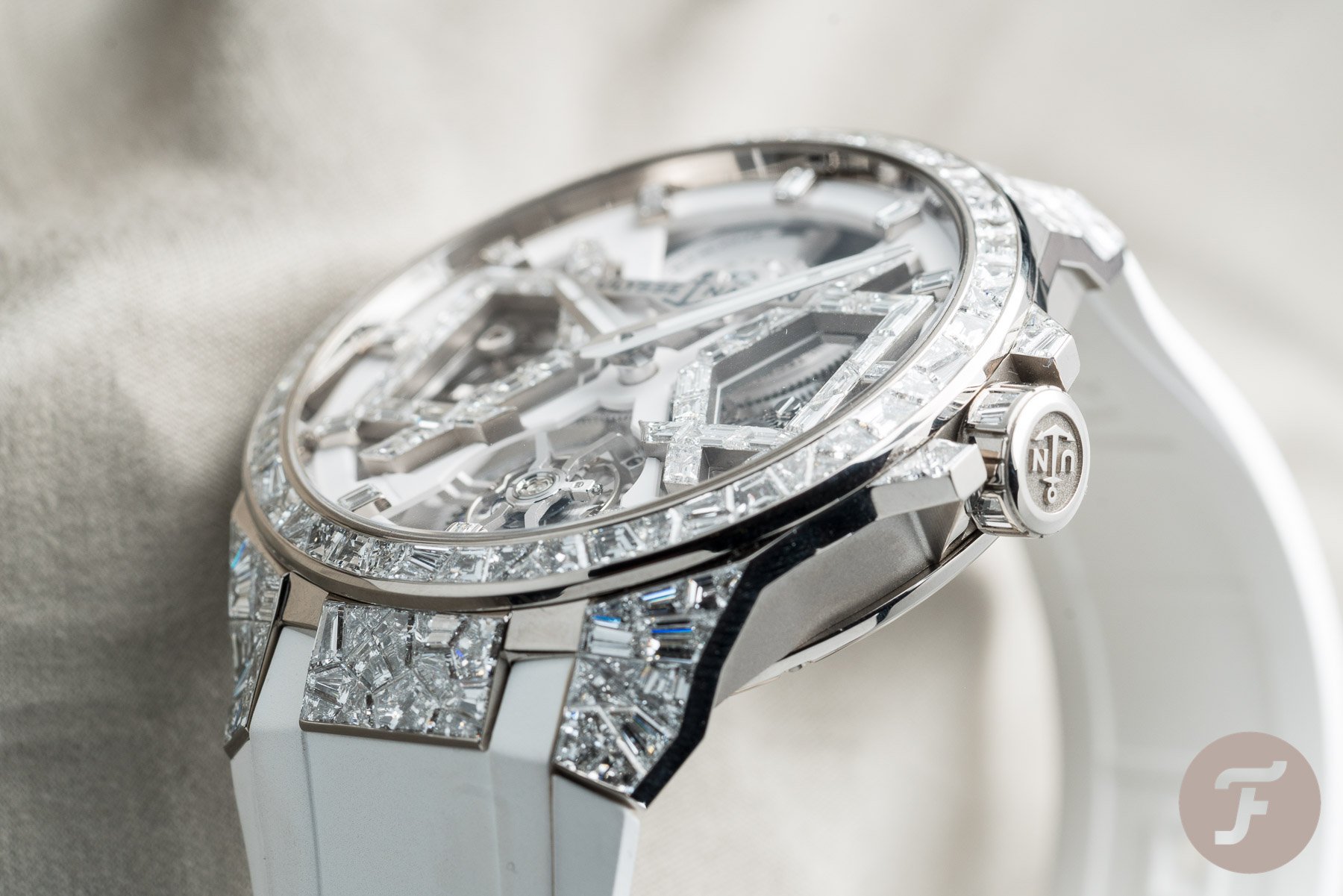 As sparkly as sparkly can be
They don't come much sparklier than the Ulysse Nardin Sparkling Blast. I could write a long-winded, typically loquacious ode to beauty, aspiration, and craftsmanship, blah-blah-blah-insert-typical-Rob-Nudds-ramblings-here, but I won't waste your time. Instead, I will just list the hard facts and hope they go some way to explaining why I — and the rest of the team, for that matter — were bowled over by this piece.
211 diamonds. 13 carats. 85 different types of stone setting. CHF 410,000.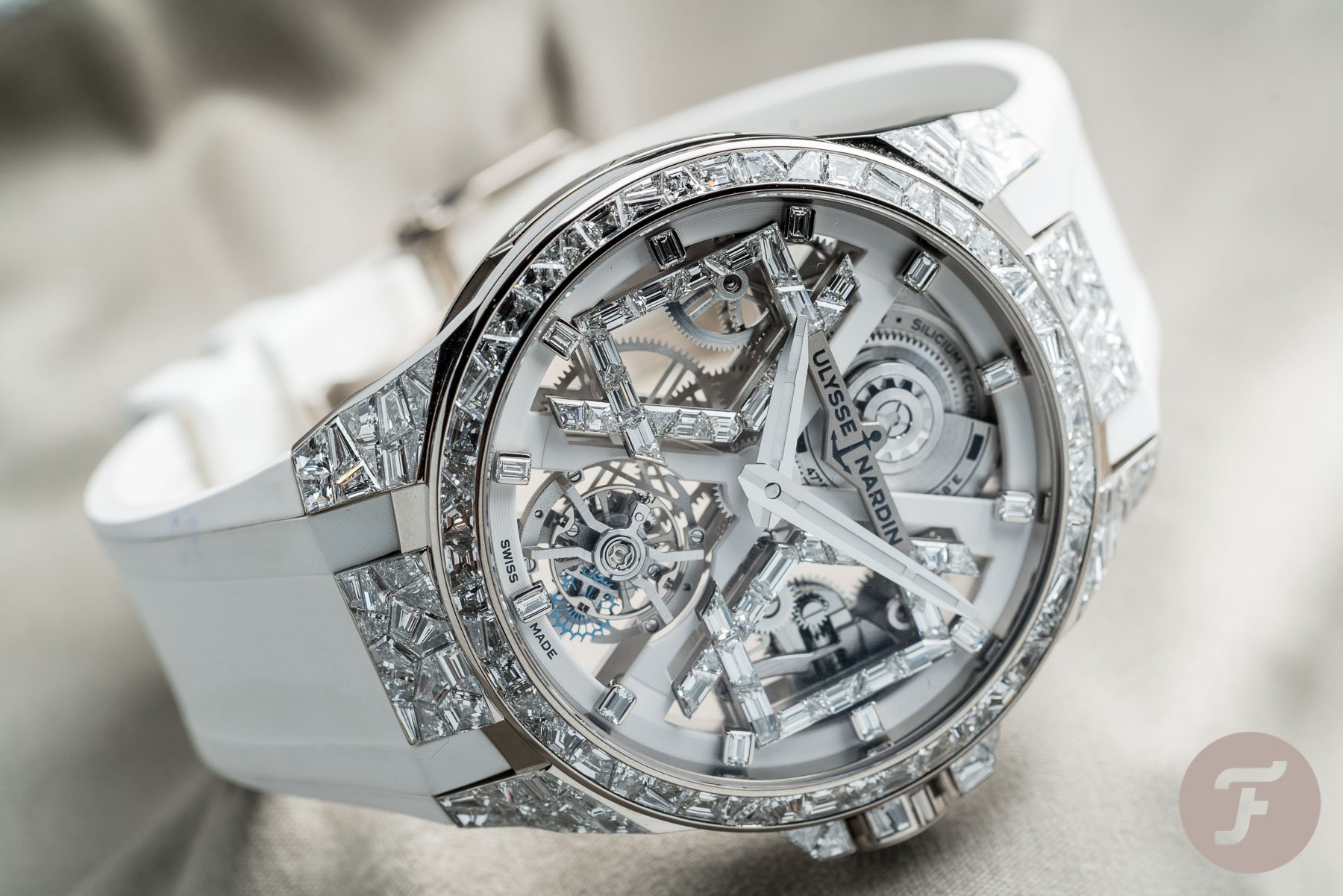 Hot take: Ulysse Nardin proves it still has the ability and cajones to slap us across the chops with something completely "out there". The materials are still obviously wild, but there's an artfulness to this brand that is too often overlooked.
In-depth reviews of the pieces seen during the fair will follow. Feel free to comment below with your initial takeaways of new releases, the event format, and anything you'd like us to focus on or explore further.
Follow me on Instagram @robnudds