Hot Take: MONTA Atlas – A Sleek New GMT
MONTA brings a new GMT to Baselworld 2019
From St. Louis, the home of the Gateway Arch, we have news of the new MONTA Atlas, a rare slender GMT that should please both fans of the brand and prospective new customers alike.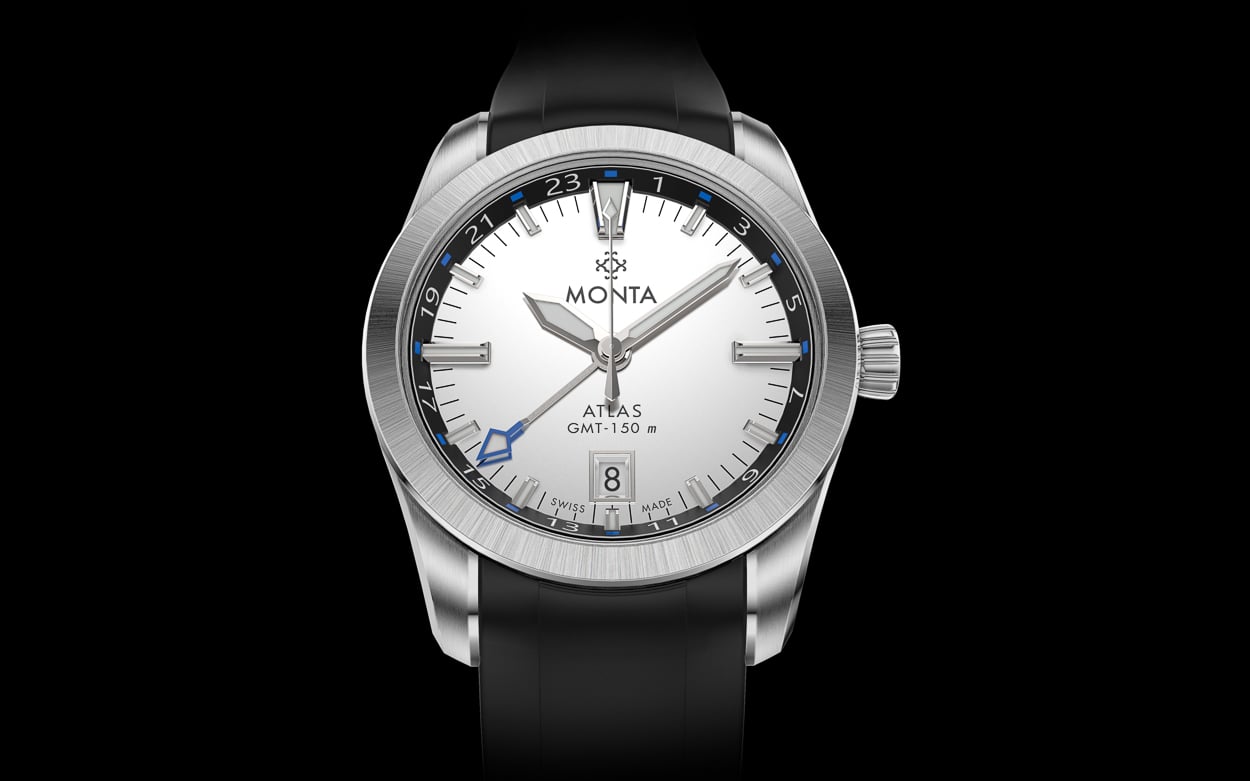 We've been following MONTA since they first arrived at Baselworld a couple years back.  Since that time, the brand has repositioned itself slightly in terms of its value proposition and they seem to be doing quite well.  With a tight lineup that includes the Oceanking (a 42mm 300M diver), the Skyquest (a 42mm 300M GMT with rotating outer bezel), and the Triumph (a 38.5mm field watch), the brand has decided a new model for 2019.  Enter the MONTA Atlas, a bezel-less GMT that shares its case with the Triumph.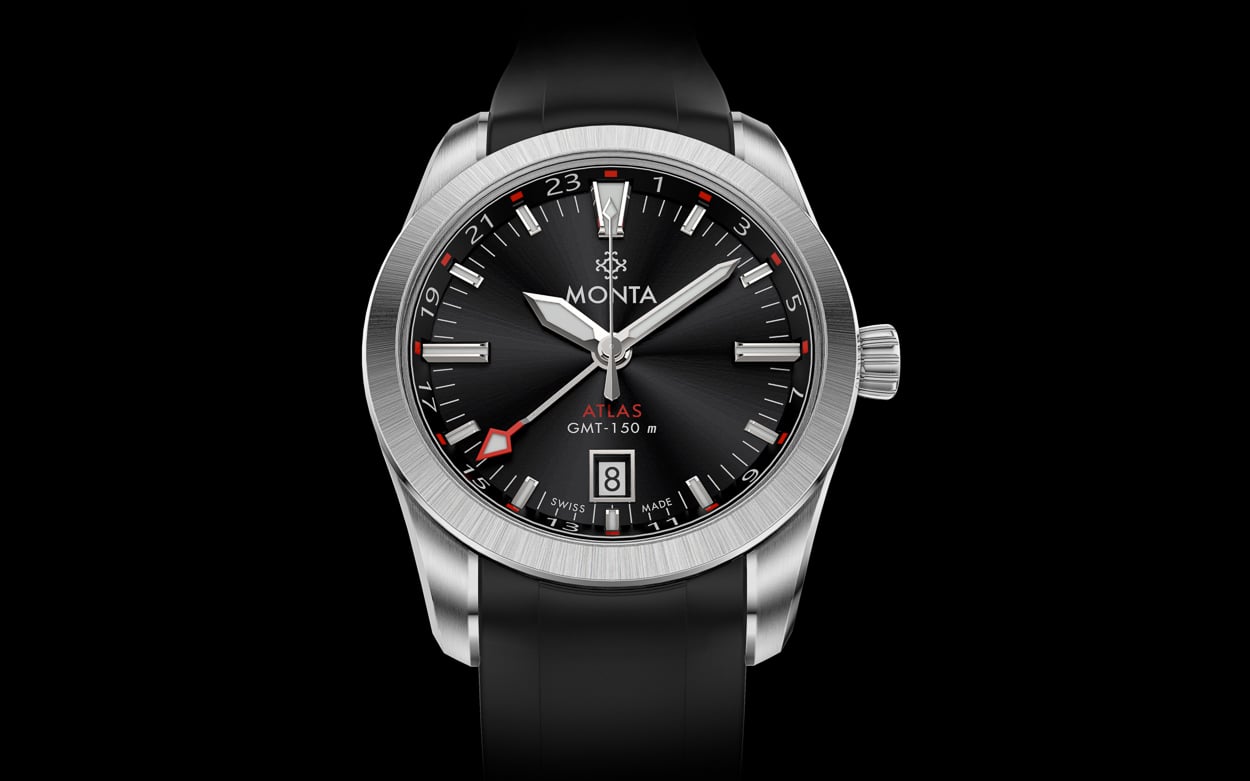 A 38.5mm GMT
If there's one thing in the watch world that we don't have enough of, it's GMT watches housed in moderately sized cases.  Yes, putting the Sellita SW330 GMT movement already found in the Skyquest was a pretty logical next step in order to create the MONTA Atlas, but it's nice to see the watch come to fruition.  And if you've ever held a Triumph, then you know that MONTA does some fantastic things on the finishing end.  That brushed bezel along with high quality dials and cases make for a truly comfortable everyday watch.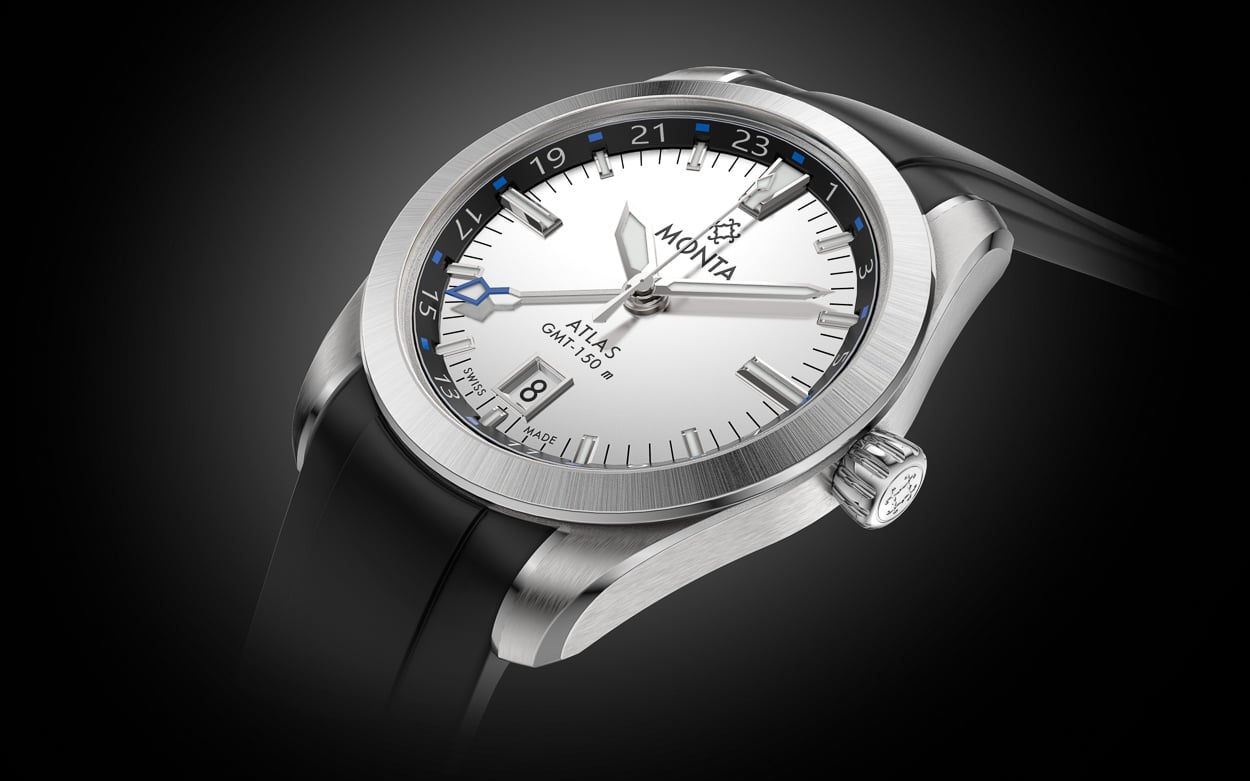 Attractive Specs on the MONTA Atlas
The specs on the MONTA Atlas are attractive.  38.55mm in diameter, 10.2mm thickness, and 47mm in length.  The lug width remains at 20mm and one can choose from the in-house designed bracelet, a leather strap, or one of the brand's sublime rubber straps (recall that Everest is a family member).  In terms of colors, the MONTA blue, white and sunburst black will be available.  The same SW330 is inside which allows the 24-hound to be adjusted independently.  On the Atlas, the dial contains a 24-hour track along its outside in lieu of using an external bezel.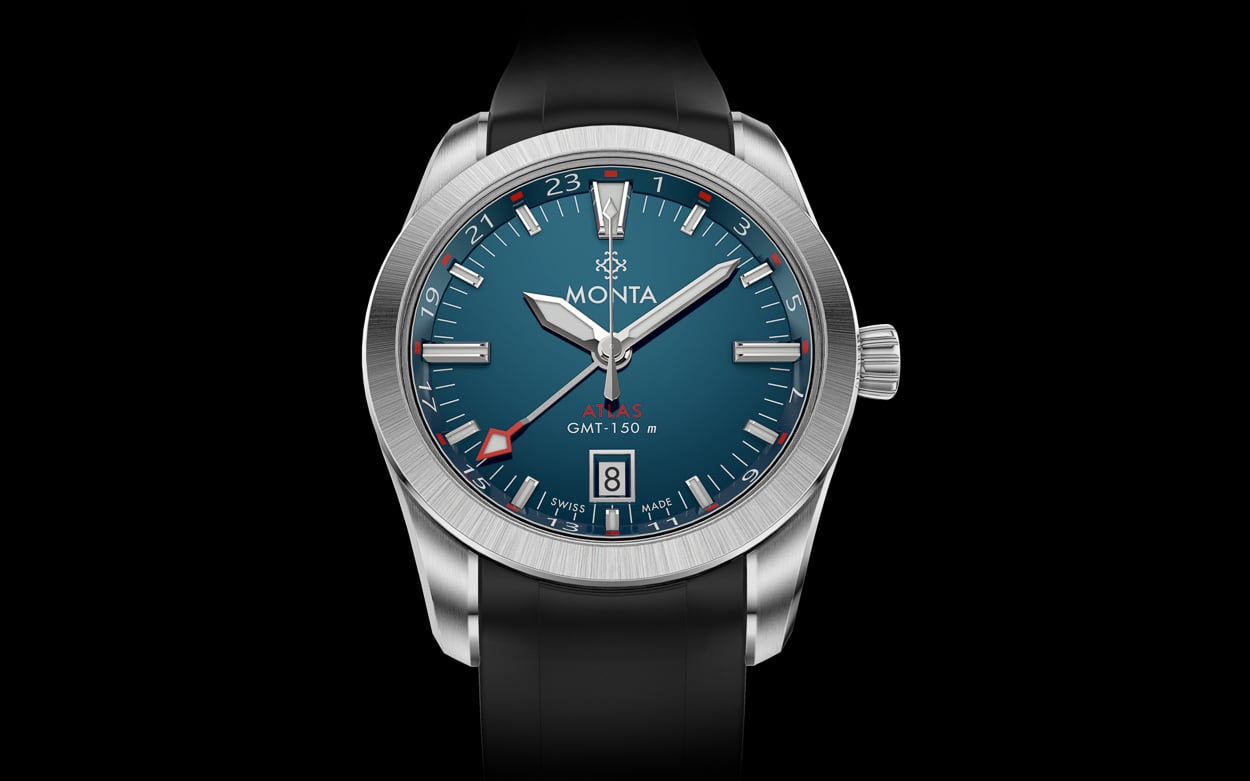 And Attractive Pricing to Boot
Regarding pricing, there will be a discount for preorders on the MONTA Atlas – watches are expected to begin shipping in August.  On rubber, the watch will be available for $1,565 ($1,410 on preorder).  On leather, add $10 for a total of $1,575 ($1,420 on preorder).  And finally, on bracelet, the Atlas will cost $1,795 ($1,615 on preorder).  All in all, considering the quality of MONTA's finished product, we'd call that reasonable for what looks like a highly likable watch.  We'll meet with the brand later this week, so come back for live pictures.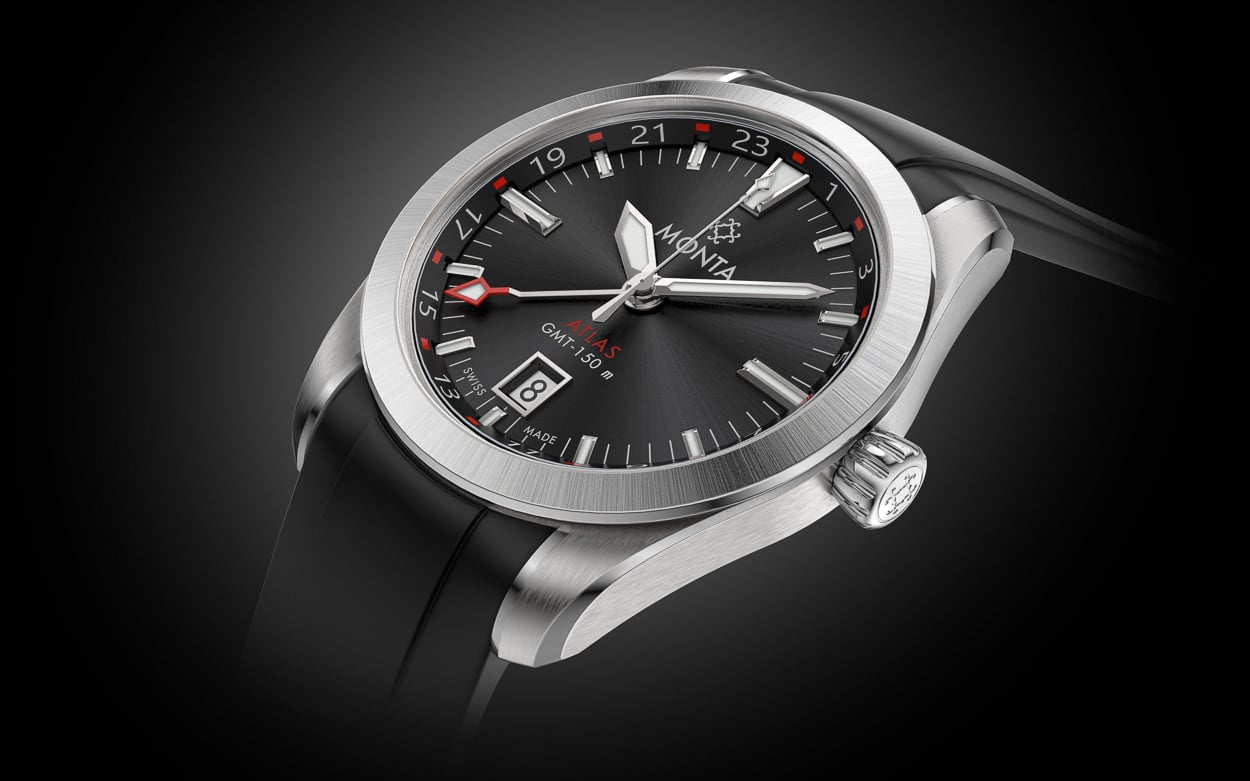 For more information, head to MONTA's official site.
Watch specifications