Hot Take: Sinn 206 Arktis II
An updated version of a Sinn classic
Remember the Sinn 203? Or even the Sinn 203 Arktis? Well, that was 20 years ago and now Sinn introduces its successor, the 206 Arktis II. Here's our hot take on it.
The Sinn 203 chronograph was a very popular watch so no way Sinn would have just discontinued it without a proper follow-up. So Sinn replaces their 203 and 203 Arktis with the 206 St Ar and 206 Arktis II.
Sinn 206 Arktis II
We will soon write a proper hands-on review on the Sinn 206 Arktis II, but let's have quick look at it first to give some explanation about this update of the 203. I will focus on the Sinn 206 Arktis II, which has two advantages over the regular 206 (St Ar).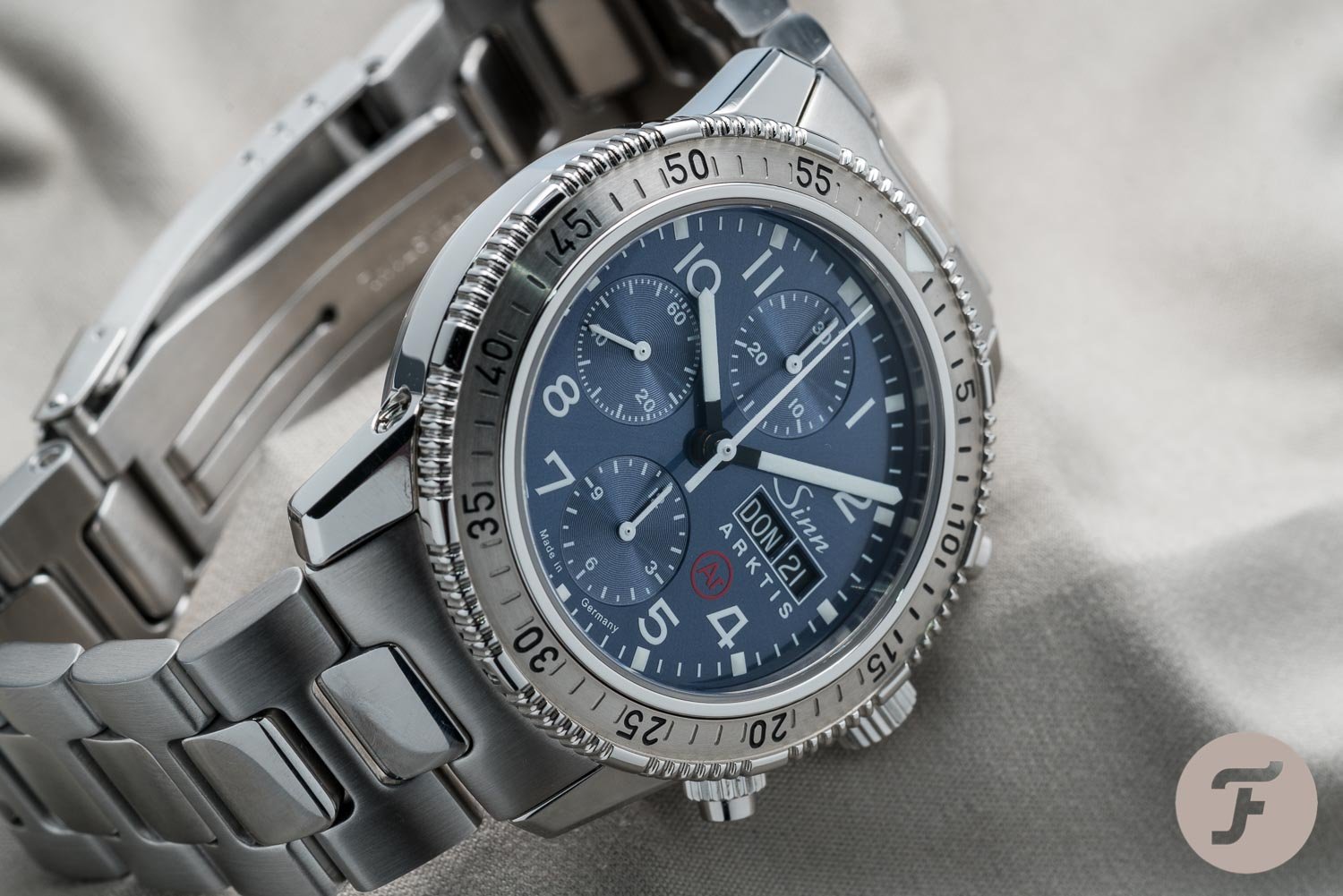 First, the main advantage is the fact that the Sinn 206 Arktis II can withstand temperatures -45 degrees Celsius up to +80 degrees Celsius and keep functioning properly. Sinn refers to that as their "Temperature resistance technology", and had this also in place for the predecessor of the Sinn 203 Arktis. Both watches also have the blue electroplated dial fitted, which gives it that distinguished look. So, the second advantage is that the electroplated dial is UV resistant. Meaning that the dial will not show discolouring when being exposed for long periods to direct sunlight.
Besides that, I just think that the Sinn 206 Arktis II dial looks cool. The main difference between the Sinn 203 Arktis and the 206 Arktis II is an increased diameter of the stainless steel case. It went up from 41mm to 43mm and the lug width increased from 20mm to 22mm. However, the case thickness decreased from 17mm to 16mm. After 20 years, it only makes sense to update the Sinn 203 (Arktis) to more modern standards regarding sizes and thickness. Today, although some probably will disagree, 43mm is not that big anymore these days and in the end, it is not about written specifications but how it actually looks on the wrist. That said, I have to admit that the Sinn 206 Arktis II is a big watch but it looks pretty good on my (18cm) wrist. It doesn't look like an oversized watch for sure.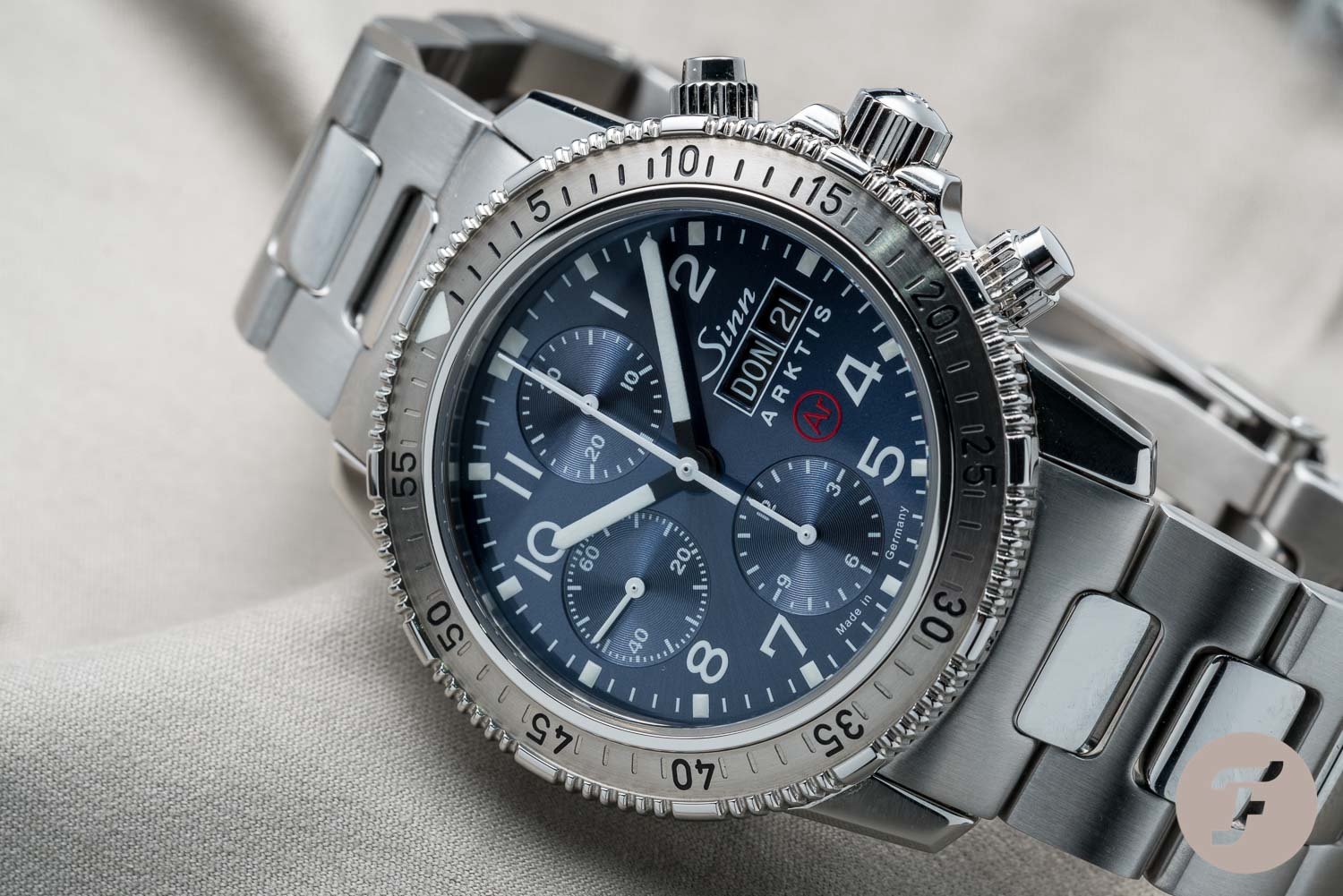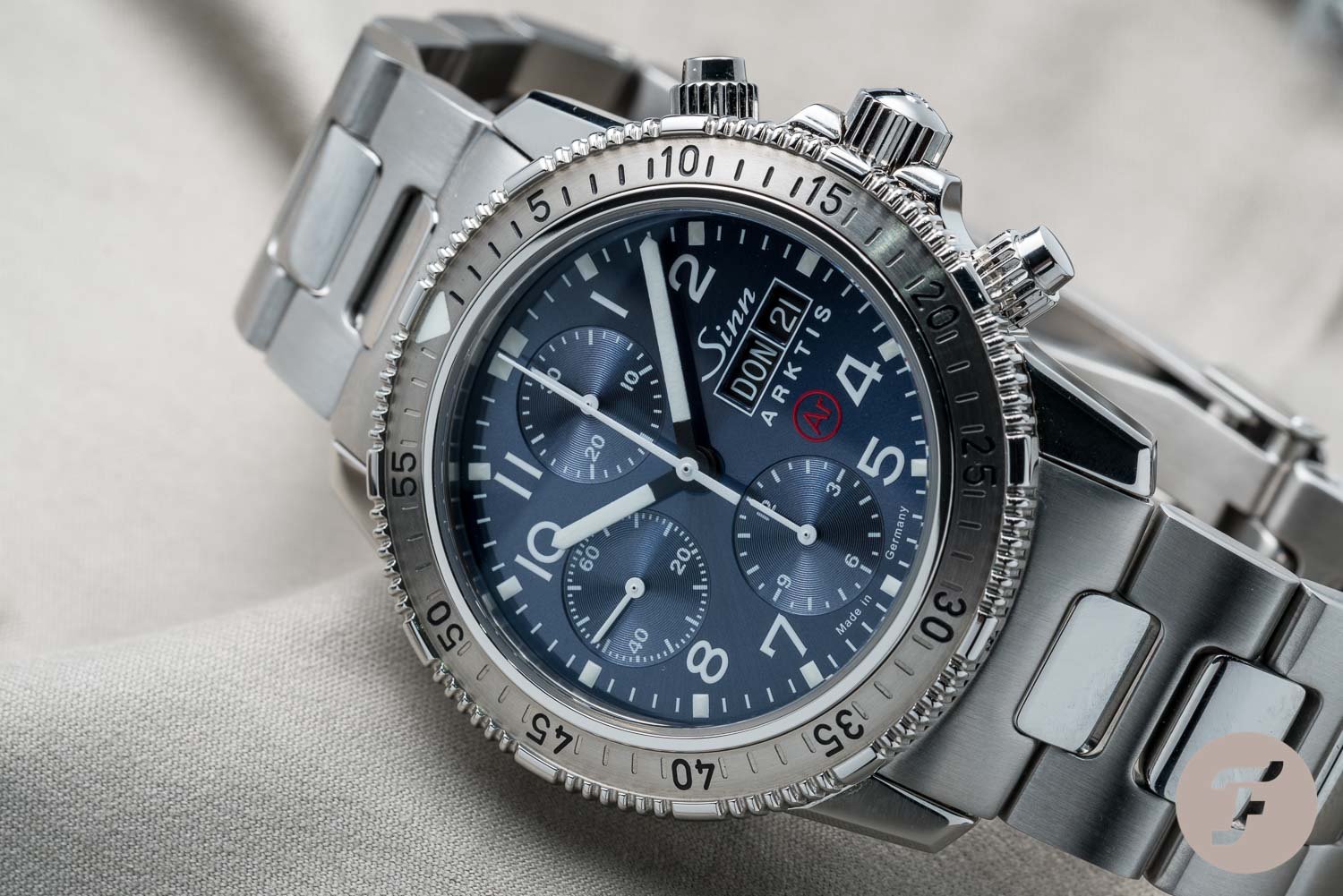 Pusher Construction
Where the original Sinn 203 had screwed push pieces, the Sinn 206 uses a different construction for the pushers making a screwed push piece redundant. The push-piece pins and crown shafts are mounted directly in an aperture of the case, a construction so perfectly fit that it is a perfect seal. Sinn refers to this as their D3 system. Besides mitigating the risk of moisture and dust, it also is more resistant to hard knocks.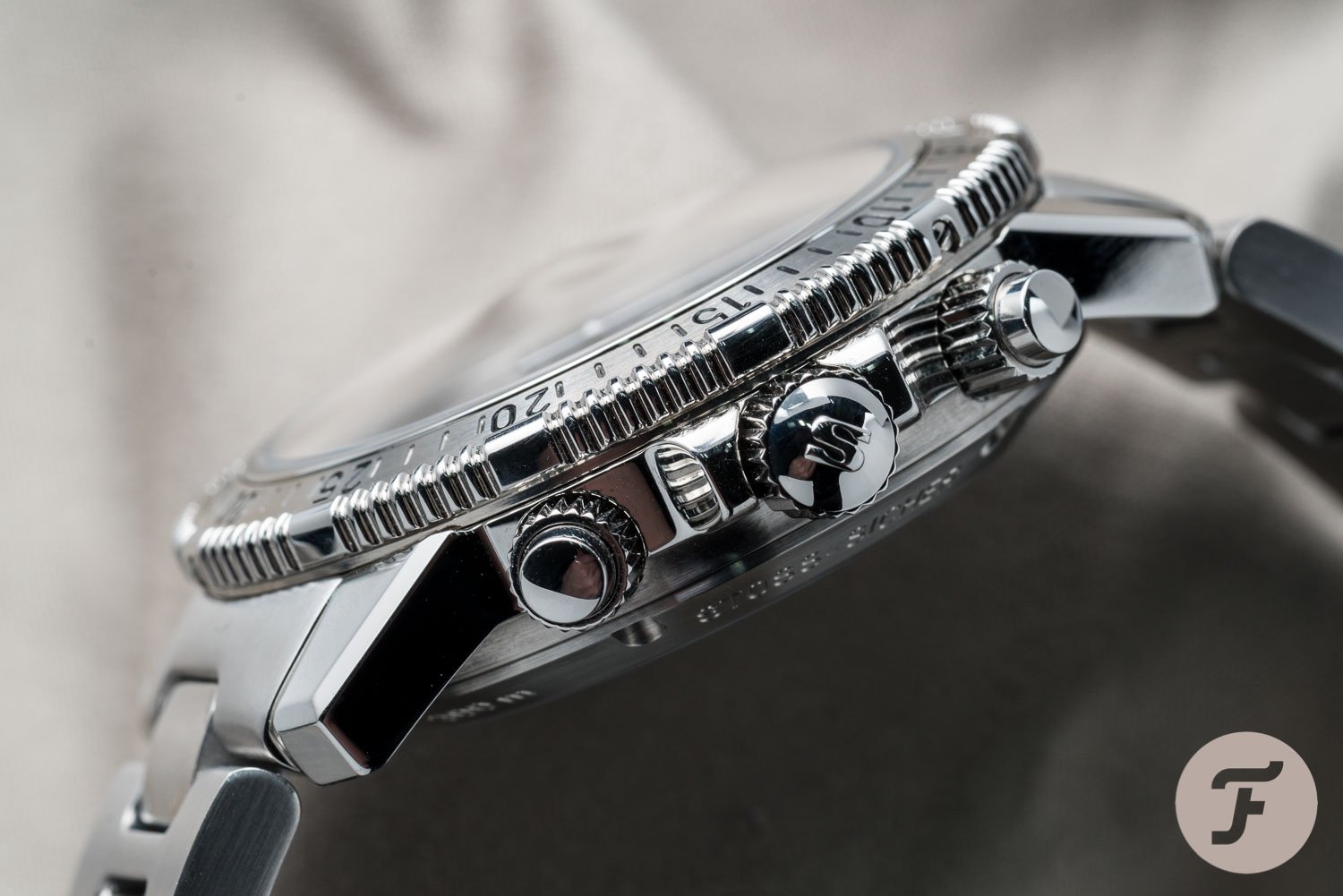 Inside, there's the ETA based caliber 7750 movement. This dedicated valjoux movement has a proven track record and has been used in many different watches from many different brands. I am not per definition a fan of this movement, as it has only one winding direction which makes it a rather noisy movement. Not only that, when the rotor spins into its 'free direction' it generates this wobbling effect. Some people like it actually, but I don't. However, this would not be a showstopper for me (and it isn't as I have several watches with a 7750-based movement).
The Sinn 206 Arktis II also complies to the diving norm DIN8306 and has been tested based on specific European diving equipment standards (EN 250 / EN14143, google those and knock yourself out).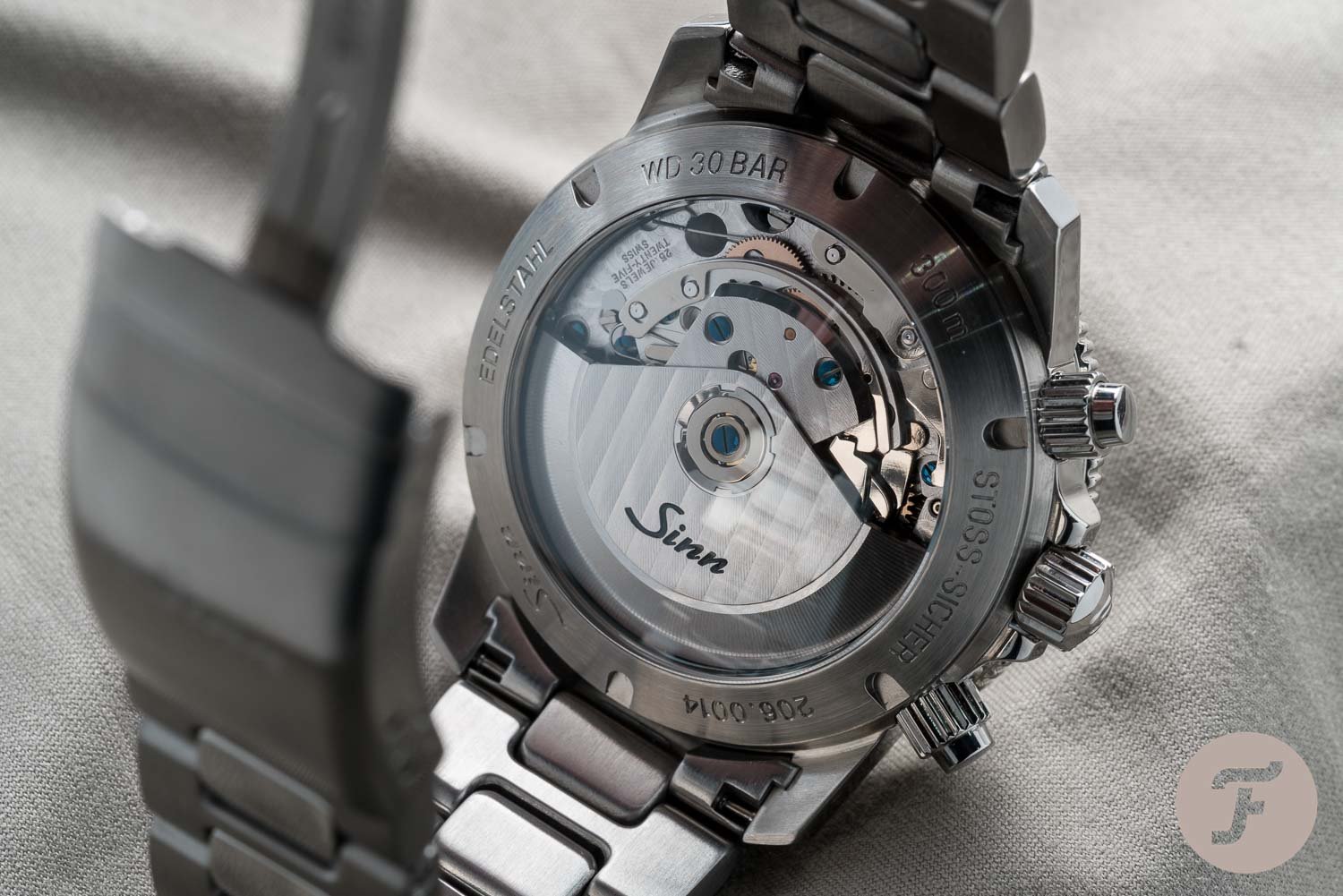 Pricing
The Sinn 206 Arktis II will start at a retail price of €3490,- for the version on a leather strap. As you can see, I have seen the version on a stainless steel bracelet, which will have a retail price of €3660,-. The bracelet is certainly worth its money, as it has a solid construction and it is nicely finished. It might be too heavy or chunky for some, but then there are the possibilities of adding a leather strap or even a silicone strap.
More information via Sinn online.
Watch specifications