Hot Take: The New Credor Goldfeather Is Glorious Forbidden Fruit
Bringing back a memorable Seiko model as a high-end JDM release
We can't complain about Seiko and global availability these days. Every so often, though, the company does release something for its home market that we'd love to see everywhere. Today's new Credor Goldfeather is one such example, and it's a lovely one.
I was scrolling on Instagram the other morning and stumbled on Anthony Kable's @plus9time feed (if you like Japanese watches, you should follow). Anthony is a wonderful and helpful Seiko resource with an amazing page, but he uses his IG feed to show all sorts of new releases from Japanese brands. More often than not, he shares local LEs comprised of some funky color variation or case color. The other day, though, my attention was drawn to a far more interesting release — the new Credor Goldfeather.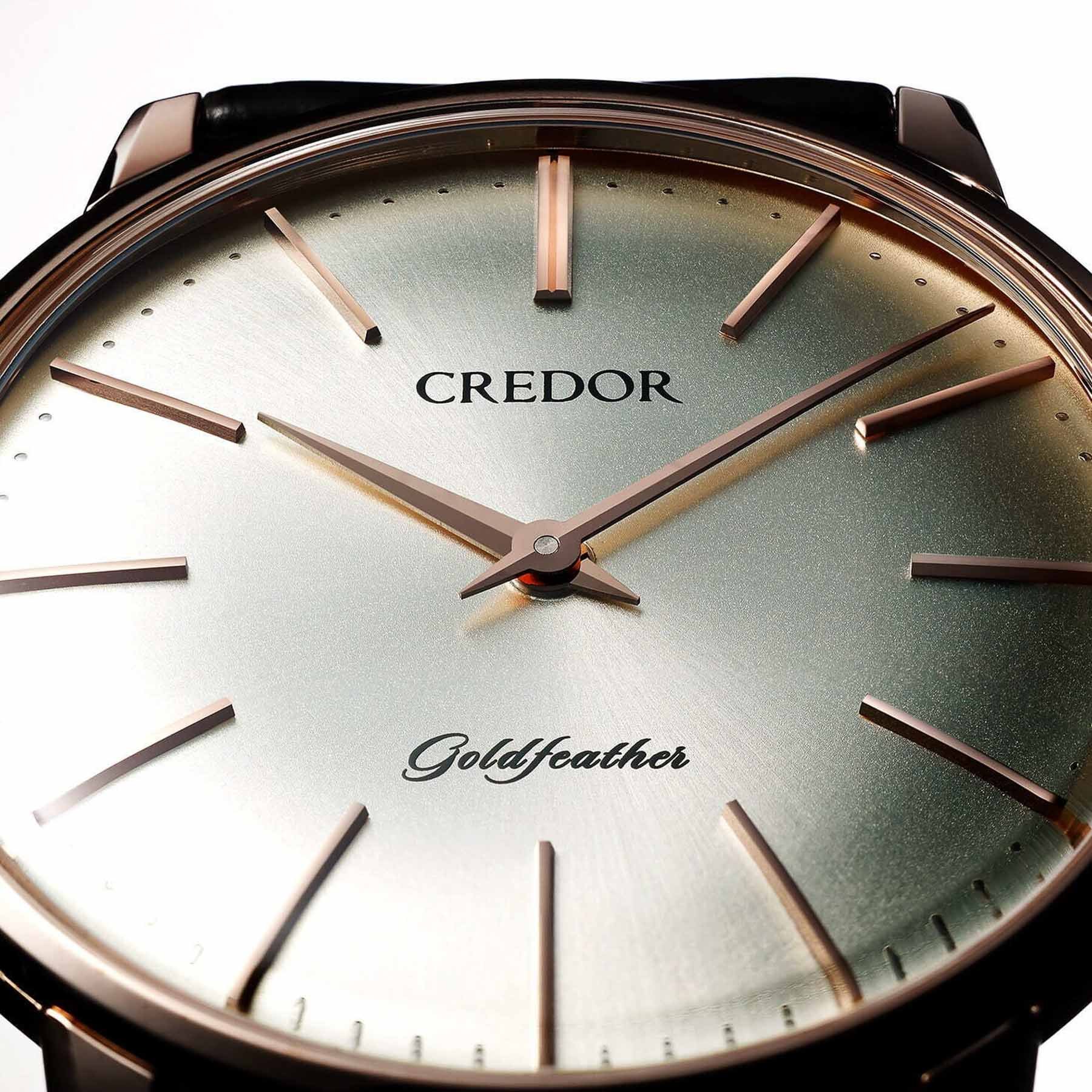 The Credor Goldfeather and its roots
Seikophiles will see the words "Credor Goldfeather" and immediately begin scratching their heads. You see, the Seiko Gold Feather (seemingly, Seiko adds a space between the two words, whereas most publications call it "Goldfeather," as it says on the dial) was a watch that first debuted in 1960. The Credor press release remarks that brands focused on two things during this period — precision and thinness. Grand Seiko brought precision, and the Gold Feather came with an impossibly thin movement for the time. How thin? The hand-wound caliber 60M was just 2.95mm thick and was all the more impressive because it had a central seconds hand. If you'd like to learn more about these, a nice article from our friends at Worn & Wound is a great start.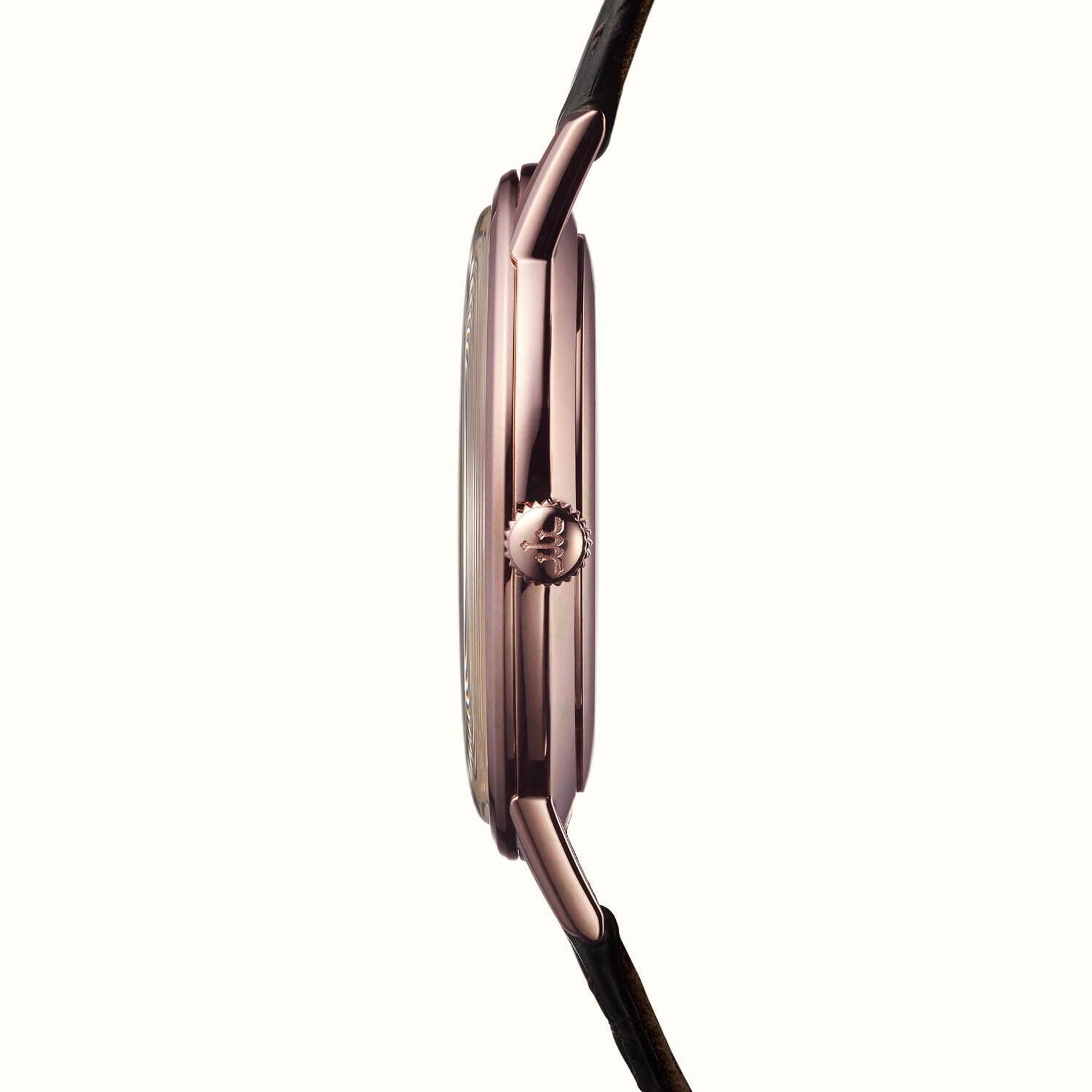 The Credor Goldfeather will come in two versions, and we'll further explain the differences momentarily. As far as similarities, both 18K gold watches will come in 37.1mm cases with a 7.7mm thickness. A domed sapphire crystal is used along with a solid snap-on case back. Inside, these Credor watches use the venerable hand-winding 6890 caliber. The 6890 is just 1.98mm thick, and in this watch, the movement is attached directly to the case to keep the thickness to a minimum. Unlike the original Seiko model, the Credor eschews the third hand. Is that an issue? Visually, I'd say not, but it is a departure.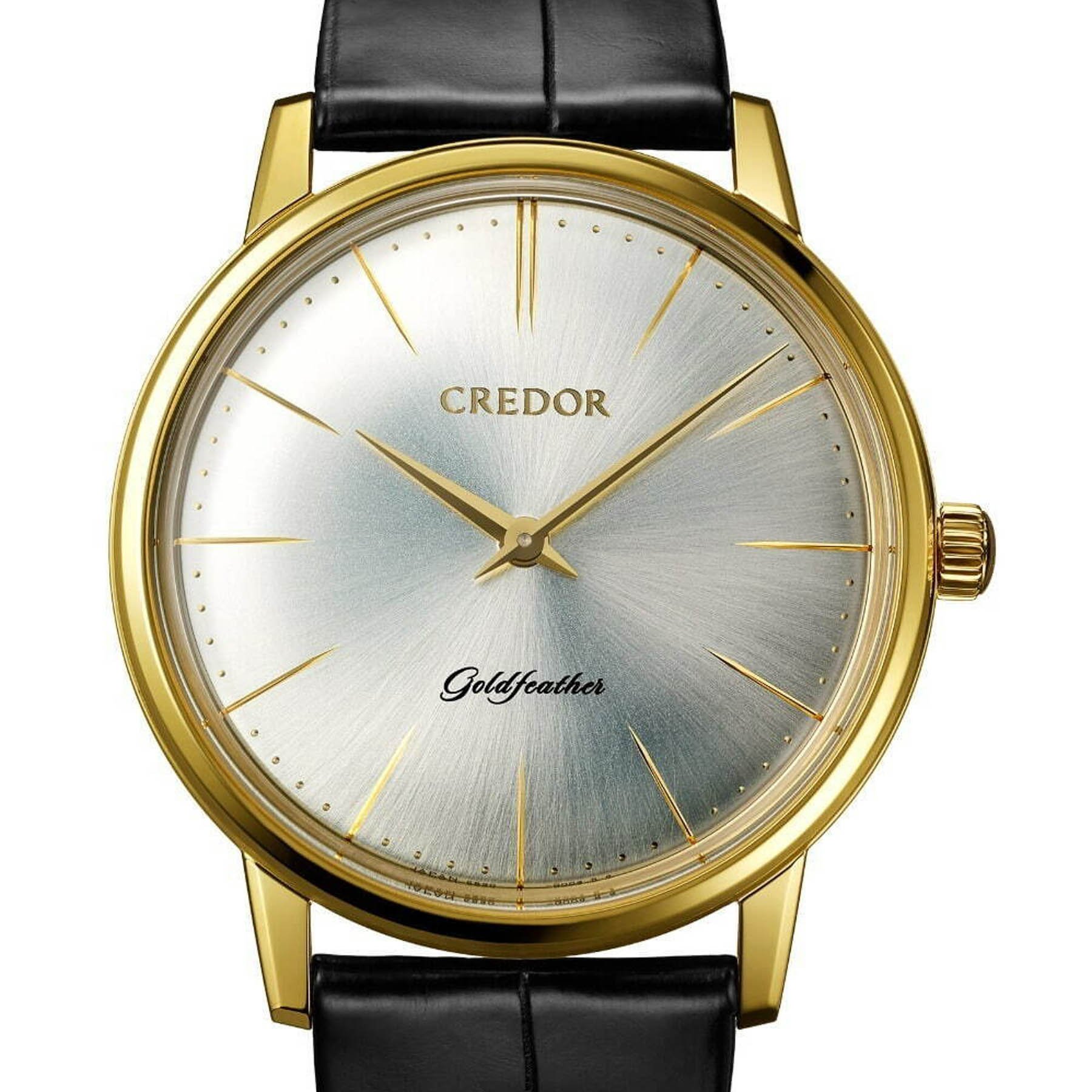 Two models
As mentioned, the Credor Goldfeather will come in two variants. The first model, reference GBBY982, is in 18K yellow gold limited edition of just 30 pieces. It will be released on July 8th in Japan as a pre-sale with availability in April 2024 at the Credor shop (I doubt there will be any left). Pricing is not for the faint of heart at ¥3,410,000 (approximately €22,700 at the time of publishing). The second model, reference GBBY980, is in 18K rose gold and will be a regular-production piece. It will be available for pre-order on August 11th in Japan and also available in April 2024 in the Credor shop. Pricing is slightly less at ¥3,300,000 (roughly €22,000).
The limited yellow gold model has a dial with engraved hour indices, minute track, and Credor name. This is similar to some Grand Seiko models that we have viewed in the past. Of note is the fact that on both models, the dial curves downward toward the edge. Also, notice the sunburst brushing, which adds lightness to the look. On the rose gold variant, Credor chose to use applied indices and a painted logo. They're both lovely, but I must say that I prefer the engraved appearance. However, I like rose gold as a case material more on this model — perhaps it's good to not live in Japan! As far as the case, the press information tells us that Credor has opted for Sallaz polishing and diamond-cutting for the lugs and bezel. The resultant surfaces have a luster that truly shines.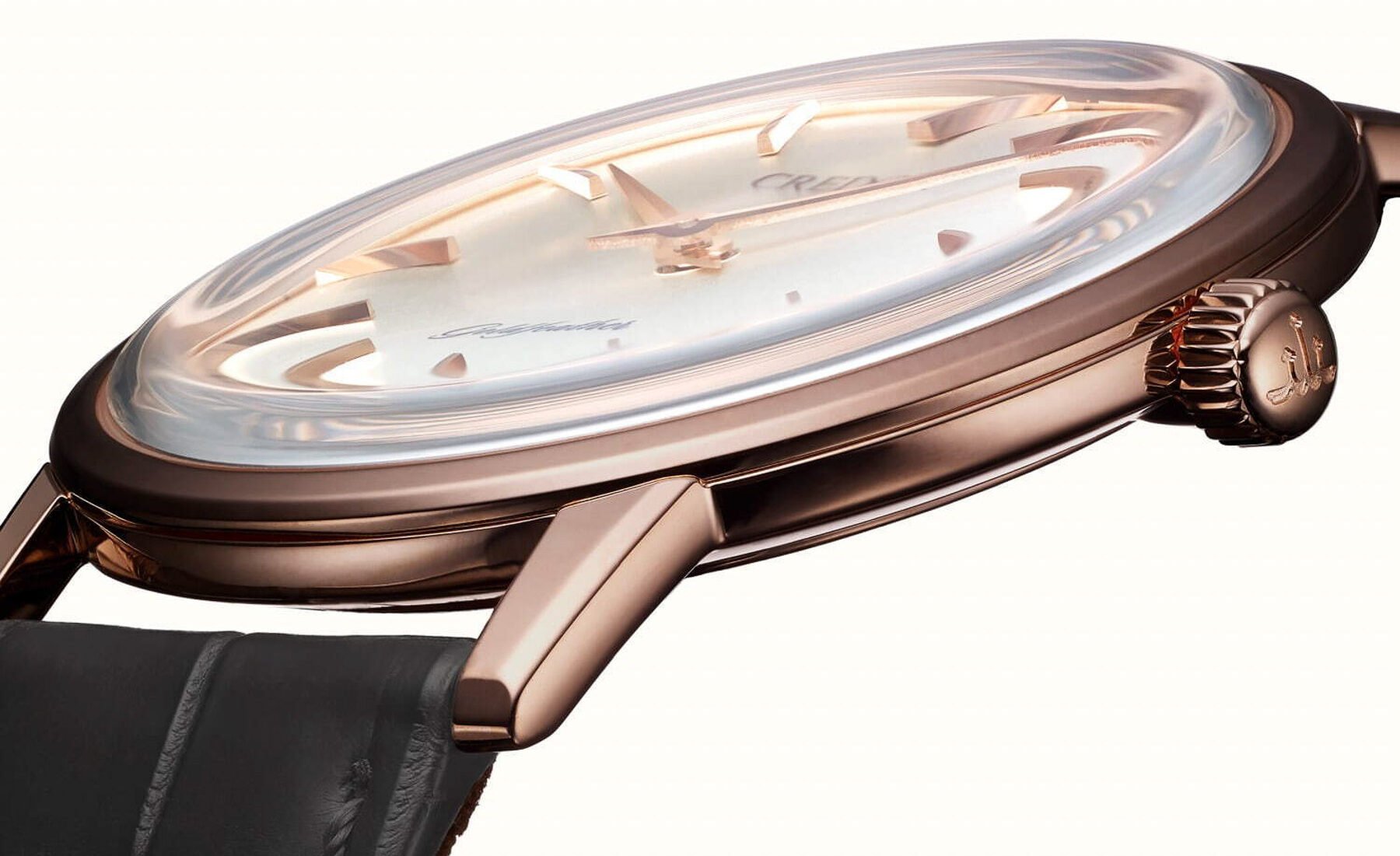 Final thoughts
I'll make my way over to the local Seiko boutique and report back on whether there's any chance of seeing one or both of these Credor Goldfeather models in Europe as that shop carries the sub-brand. Thus far, Seiko HQ has told us no. Regarding the watches themselves, the movement isn't new, but this is still a gorgeous dress watch and a nice, uncommon alternative to the usual European suspects. I'd certainly love to see one in person!
For more information on the Credor Goldfeather, visit the official Credor site.
Watch specifications
Reference
GBBY982 / GBBY980
Dial
Silver with engraved indices, minute track and logo (GBBY982) / Silver with applied hour indices, printed minute track and logo (GBBY980)
Case Material
18K yellow gold (GBBY982) / 18K rose gold (GBBY980)
Case Dimensions
37.1mm (diameter) × 7.7mm (thickness)
Crystal
Domed sapphire with internal antireflective coating
Case Back
Snap-on case back
Movement
Caliber 6890 — manual winding, 21,600vph frequency, 37-hour power reserve, 22 jewels, accuracy of +25/-15 seconds per day
Water Resistance
Water resistant for daily usage
Strap
Crocodile with 18K pin buckle
Functions
Time (hours and minutes)
Price
¥3,410,000 (GBBY982) / ¥3,300,000 (GBBY980)
Special Note(s)
GBBY982 limited to 30 pieces